Schmalznudel is the one thing you absolutely MUST eat while in Munich. There is no excuse. It's cheap and centrally located, and you can even get it to-go! Here's some tips for visiting the famous Café Frischhut in Munich.
What is Schmalznudel?
Schmalznudel! Where do I begin? Schmalznudel is a type of German pastry that is deep-fried in lard (Schmalz) and often sprinkled with powdered sugar. It's similar to a doughnut and is typically light and airy, with a crispy exterior.
I can't quite tell you what ingredients are in a Schmazlnudel is exactly but I can say that it tastes absolutely delicious. It's similar to fried dough, and with sugar, it's even better.
Schmalznudel is a popular treat in Bavaria and can be found in many pastry shops in that region.
Café Frischhut
The best place to get this lovely snack is Café Frischhut. This place has quite a limited menu because they are known for their Schmalznudel. Go early because this place can get very packed. I saw a line out the door once in the afternoon. In my opinion, it's best to go in the morning because this isn't really a lunch or dinner place. You can certainly go in the afternoon too, but be prepared to wait for a table or in line, as many of the locals like to lounge over their coffee and Schmalznudels here!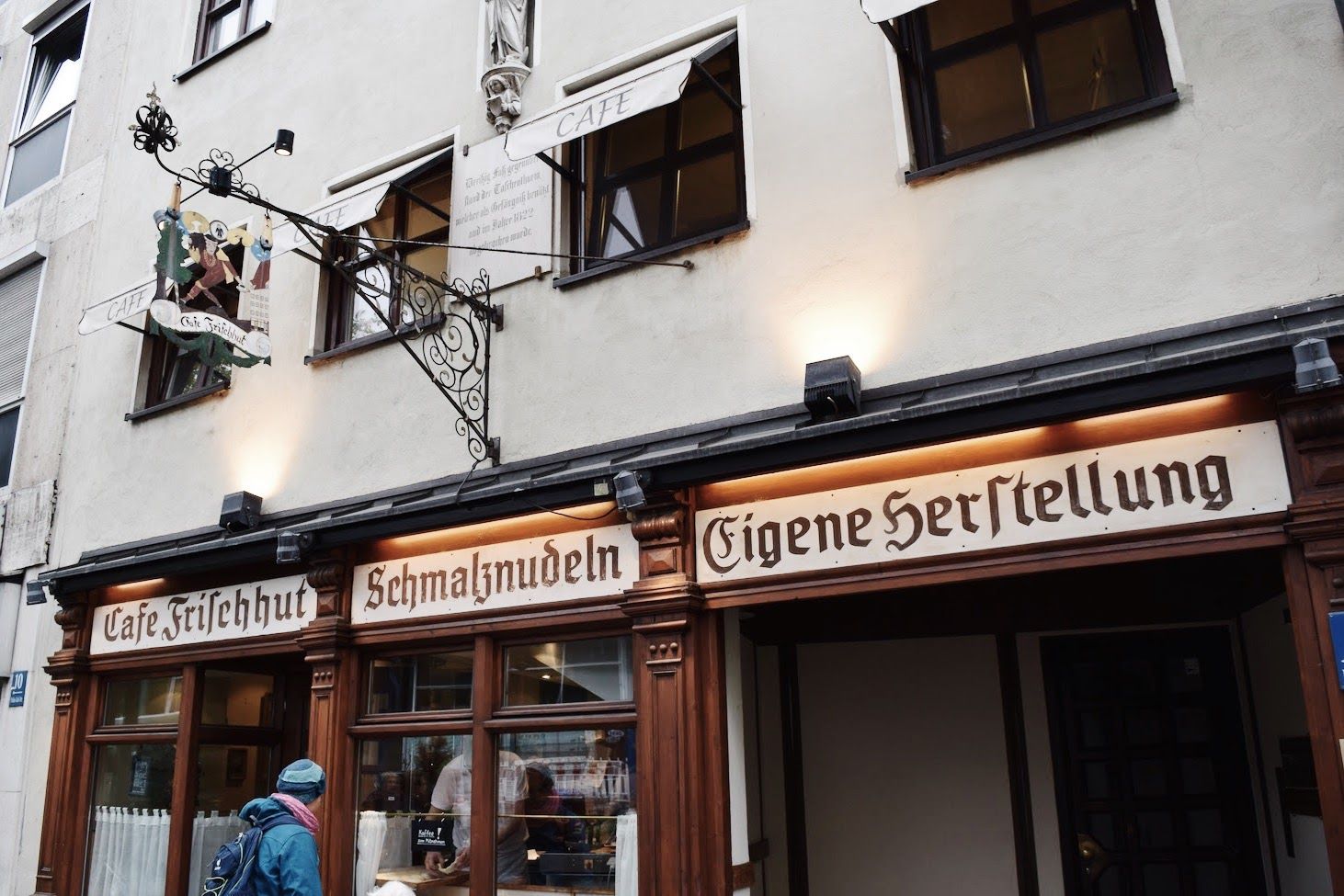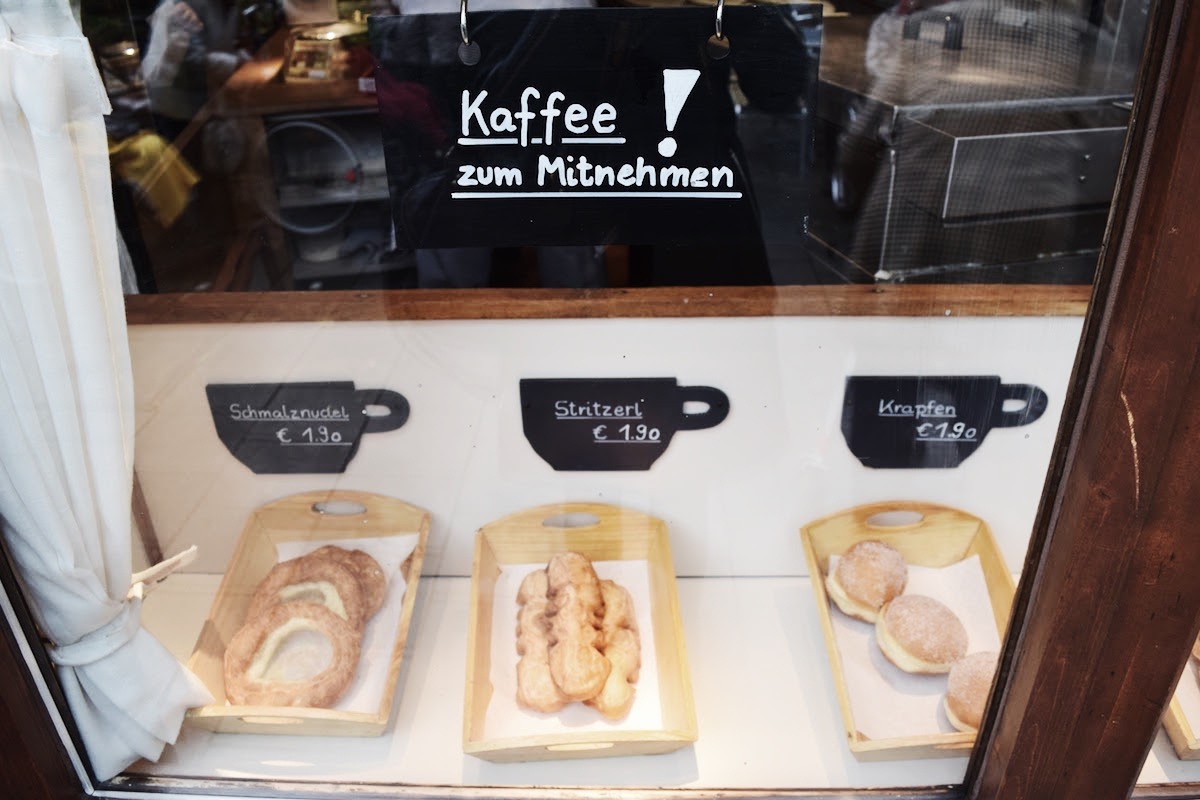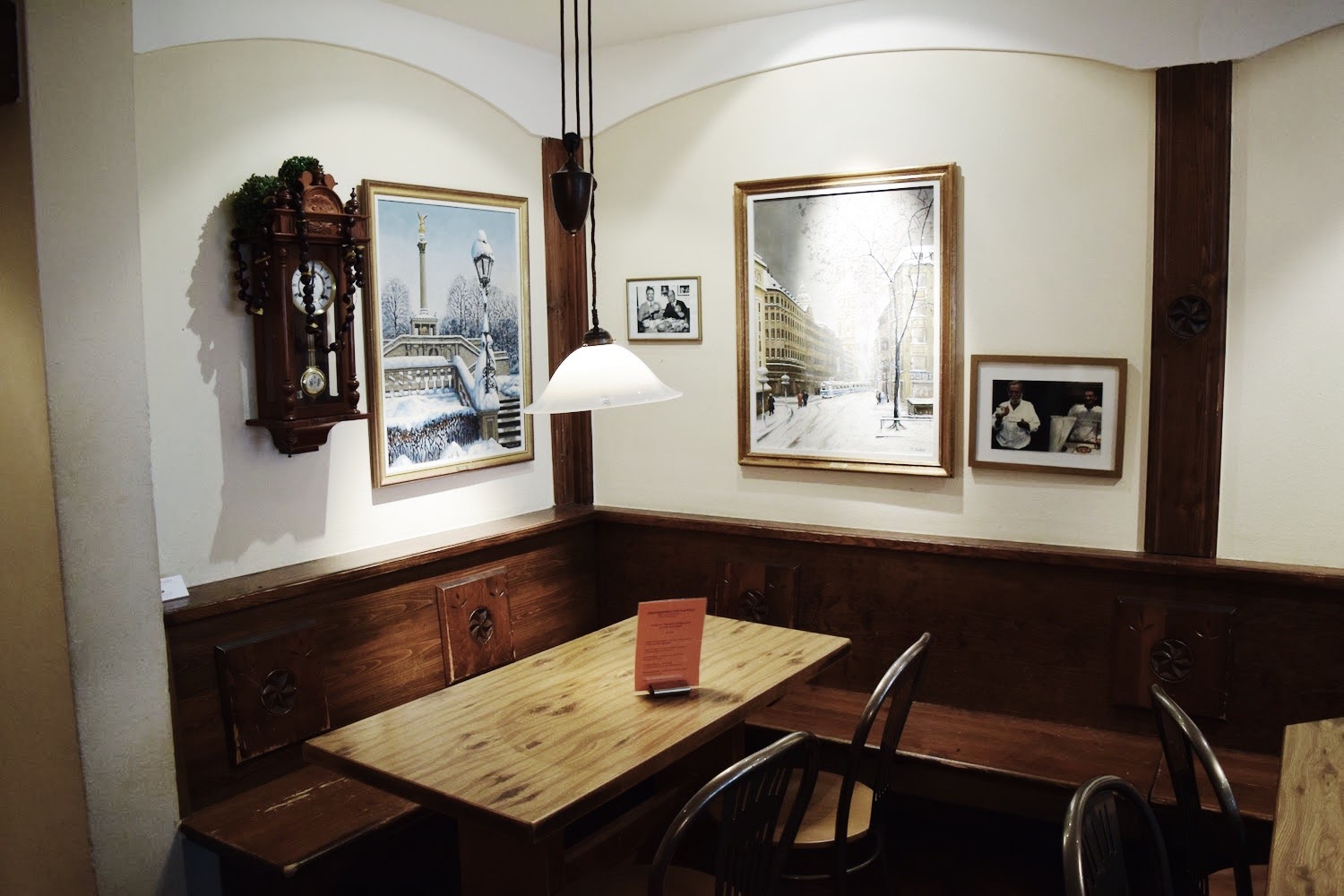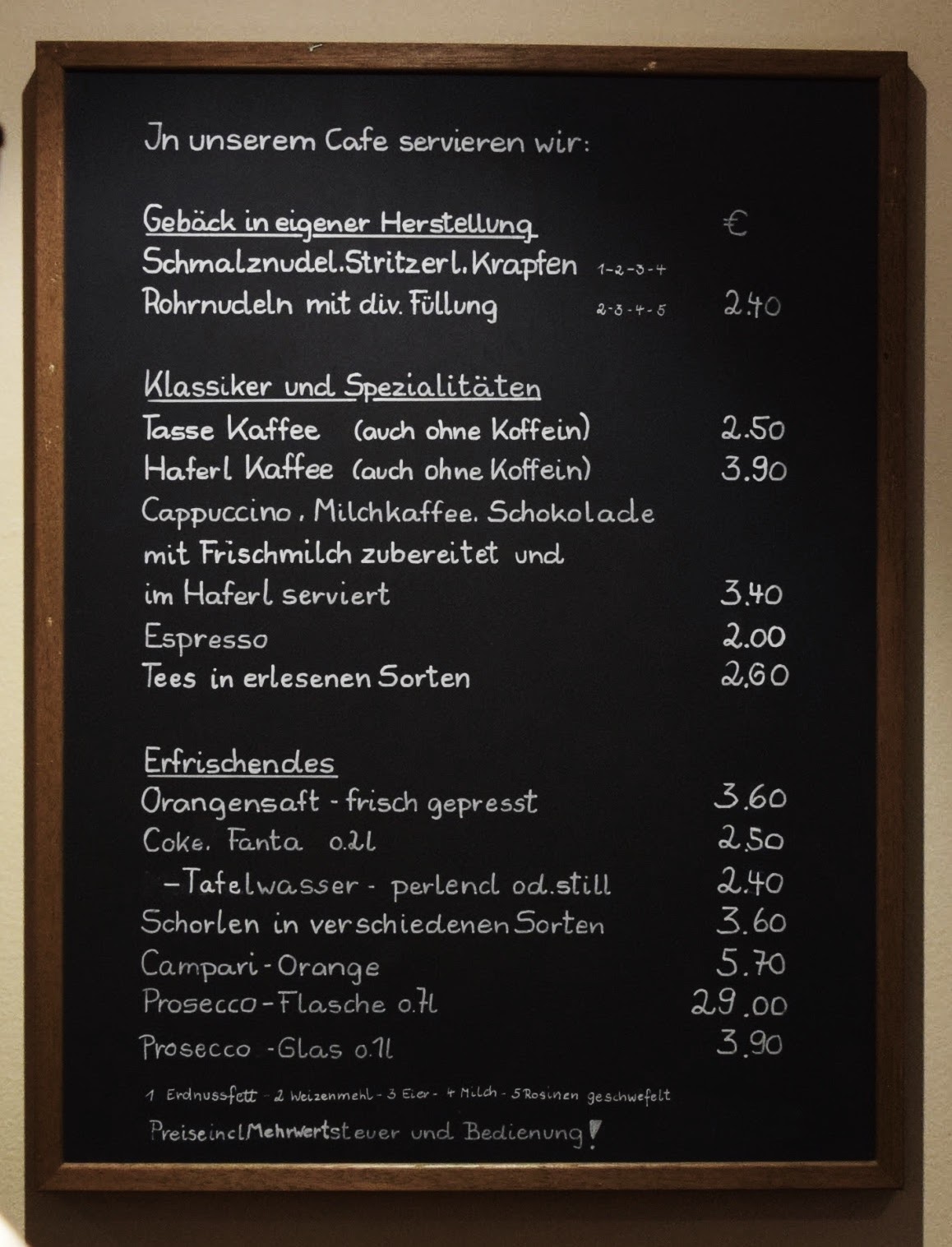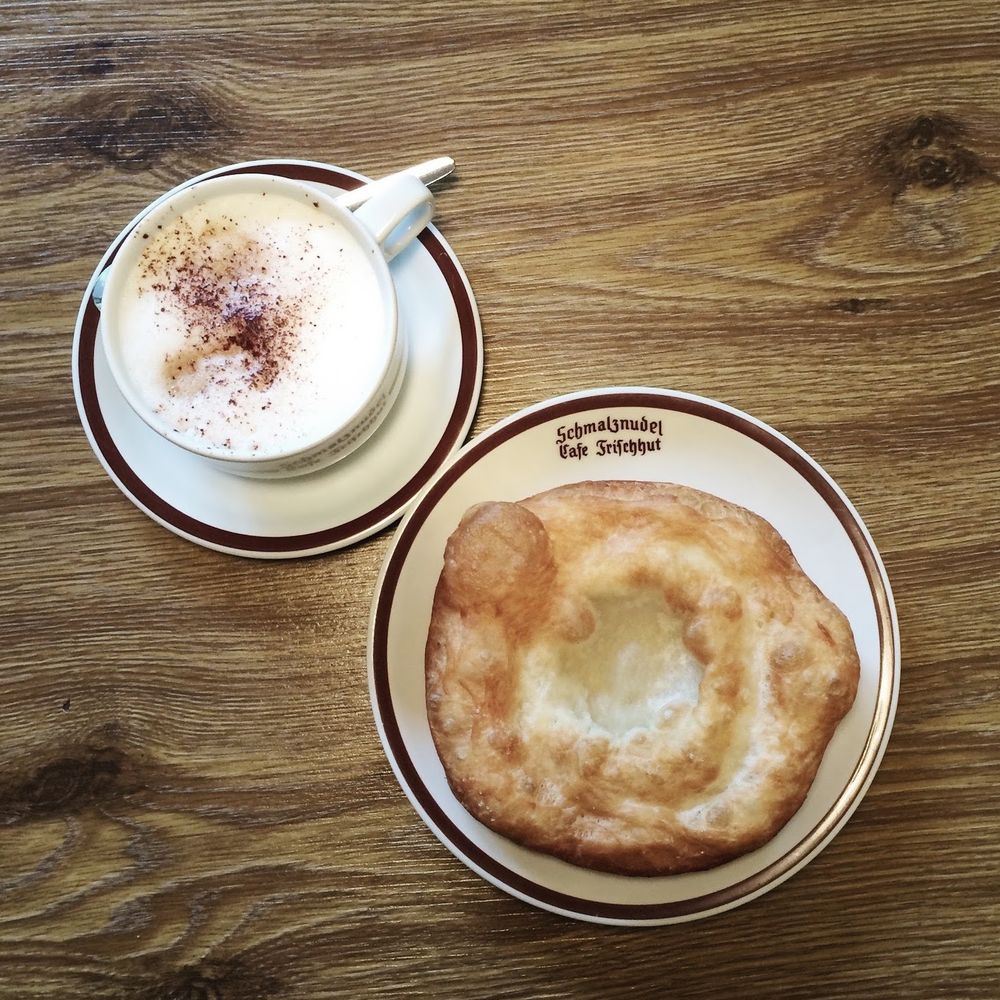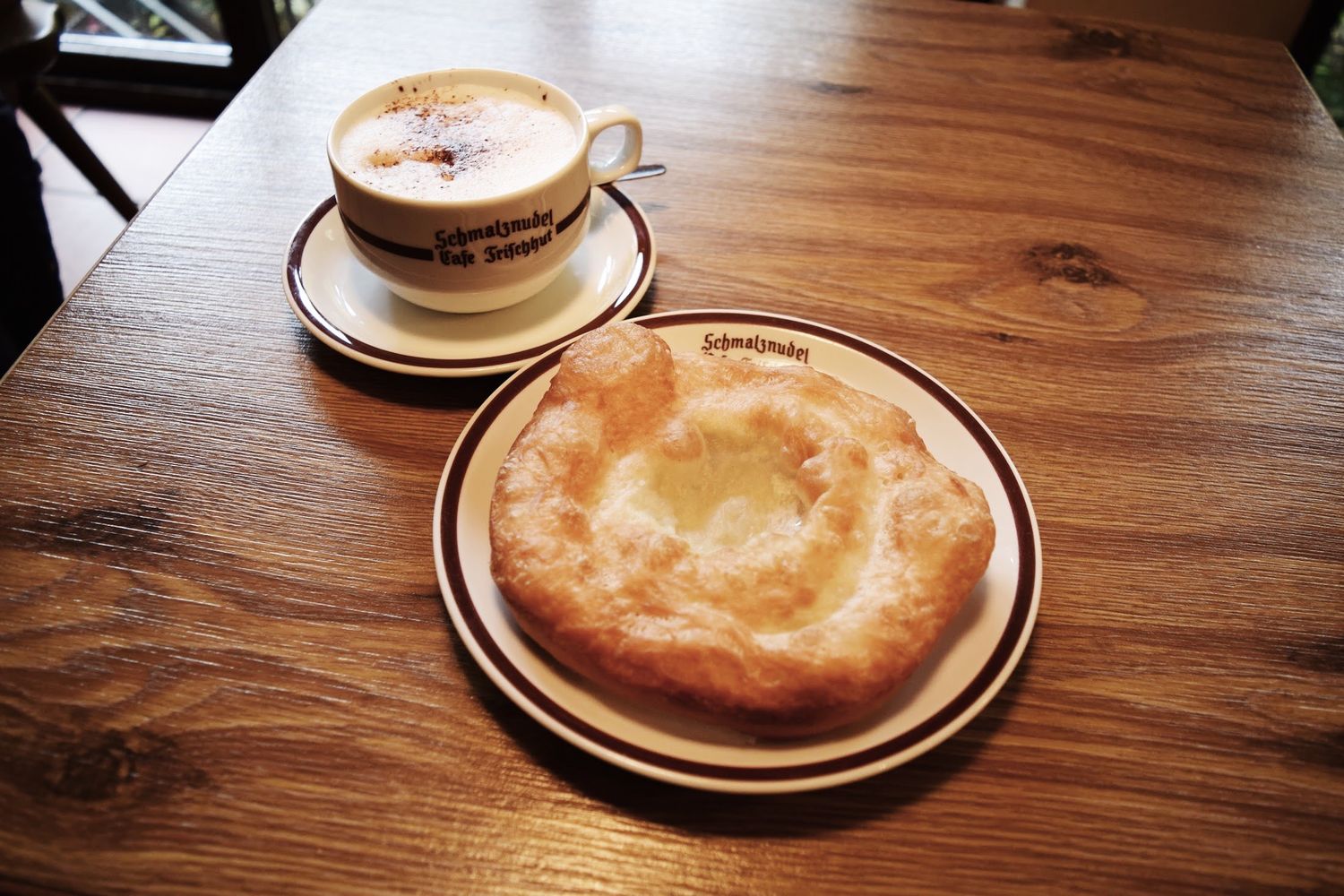 Check out more of the very best cafés in Munich.
Cafe Frischhut Schmalznudel
Prälat-Zistl-Straße 8, 80331 München, Germany
Monday-Saturday 8am-6pm, closed Sunday