The last time I have been in Berlin was six years ago. It was 2009 – I was just barely "legal" and knew absolutely nothing about the world. Ignorance is bliss they say, and I had the time of my life! I was with three of my friends from French lycée: two Berliners and one Swede.
It's strange to think about how much I've changed, how my priorities have formed, and how my interests have completely evolved since then!
Berlin 2009 was all about partying, staying out as late as possible (I think 11am was my record!), and generally not having a care in the world. Being in Berlin this September was quite the opposite. Thinking: how early can I get up to make sure there's enough daylight so I can see all the things I want to see?
That's what's great about a city like Berlin – it has something for everyone! Whether you want to stay out late partying or take in the city's cutting-edge art scene, you can do it all in this crazy German city.
In this Berlin travel guide, you can find some of my favorite moments from a cool September trip to Berlin and my tips for planning your own trip!
When to Visit Berlin
Berlin gets extra cold in the winter, so if you want to move about the city comfortably, I recommend visiting Berlin in the late spring, summer, or early fall! Many Germans take a vacation in late July and August so you might want to avoid the height of summer to make sure all the stores will be open.
Where to Stay in Berlin
I really loved my stay at the Soho House Berlin!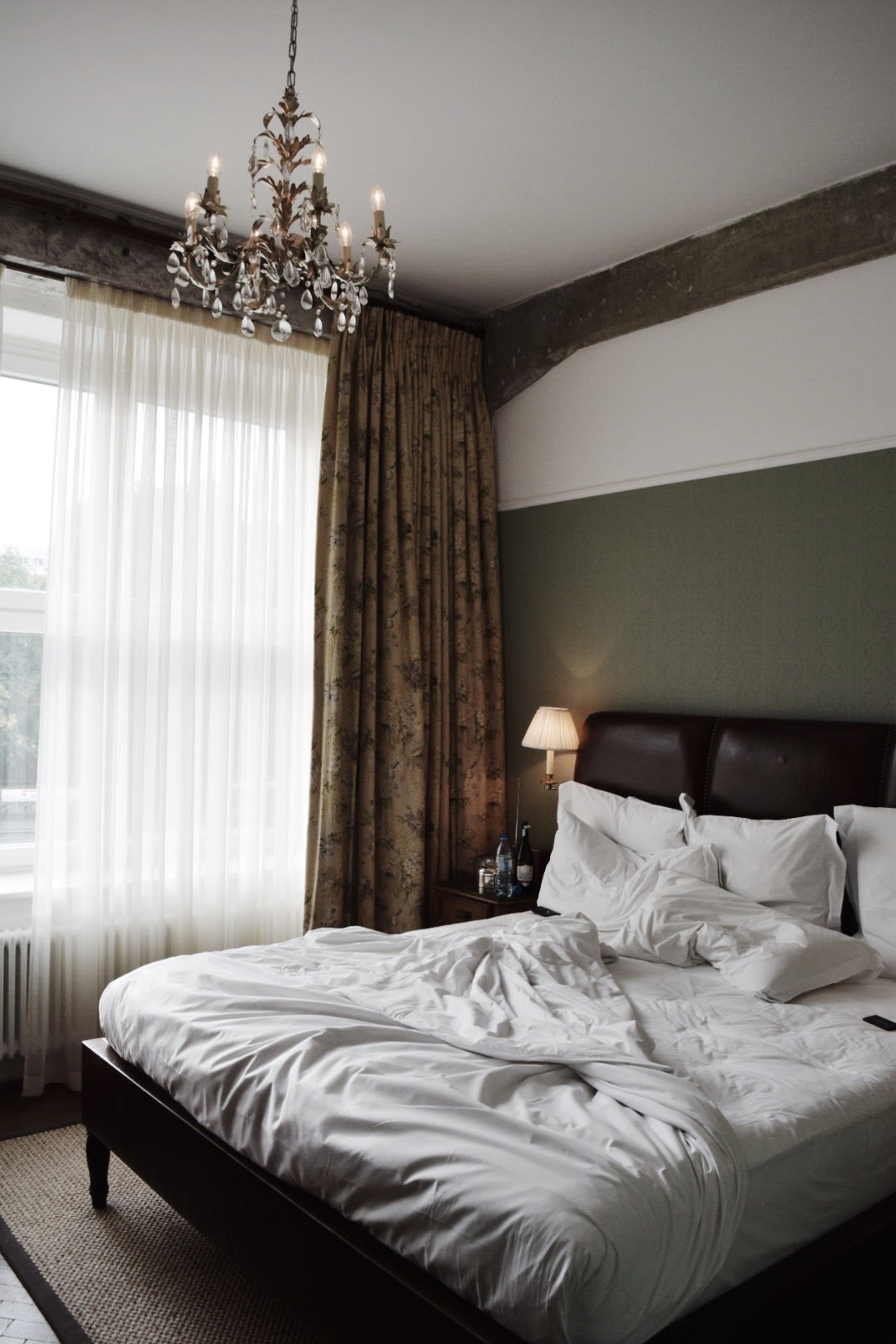 Where to Eat in Berlin
There are so many amazing Berlin restaurants but I really loved how the city has a focus on sustainable, healthy foods!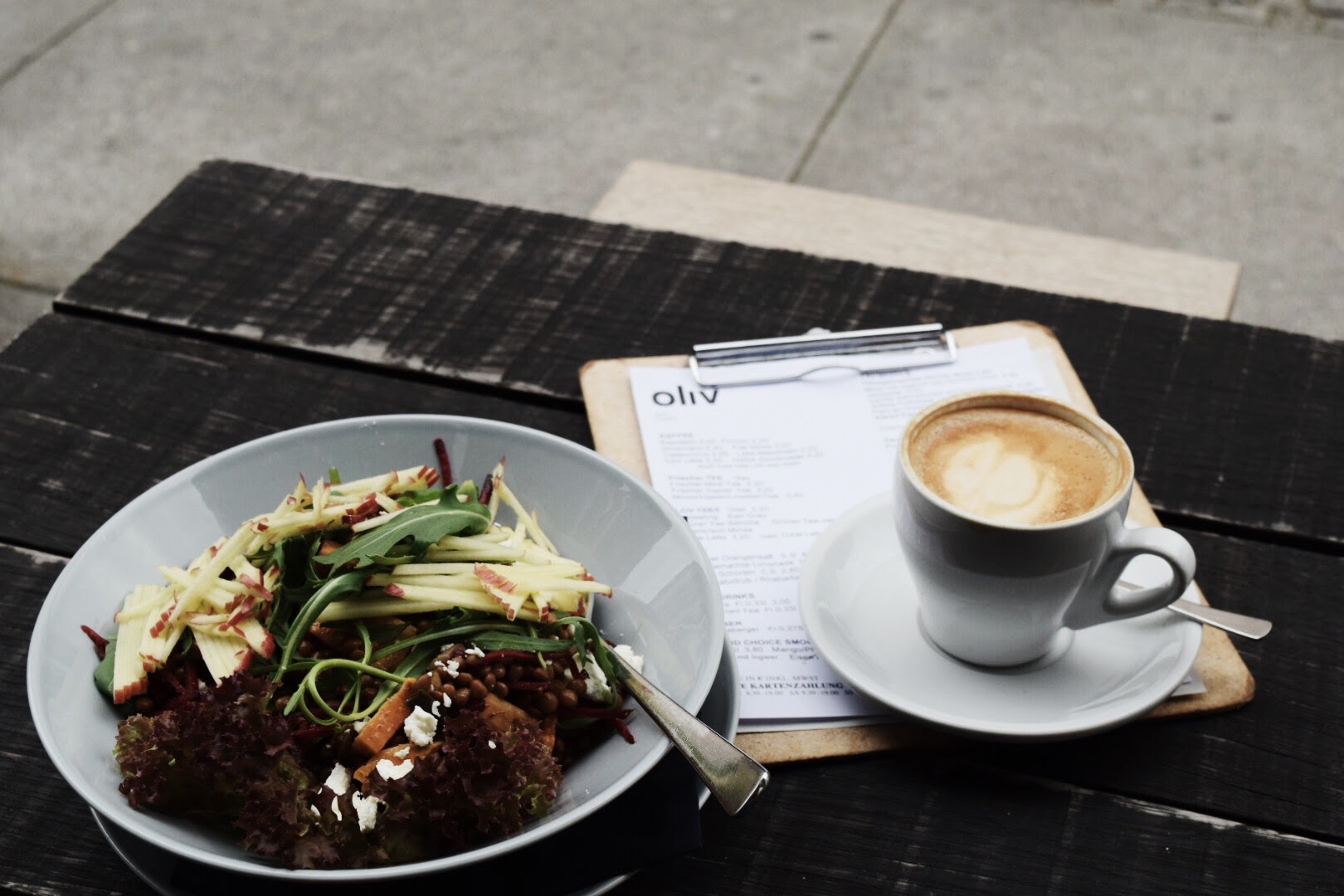 That was my healthy meal at Café Oliv!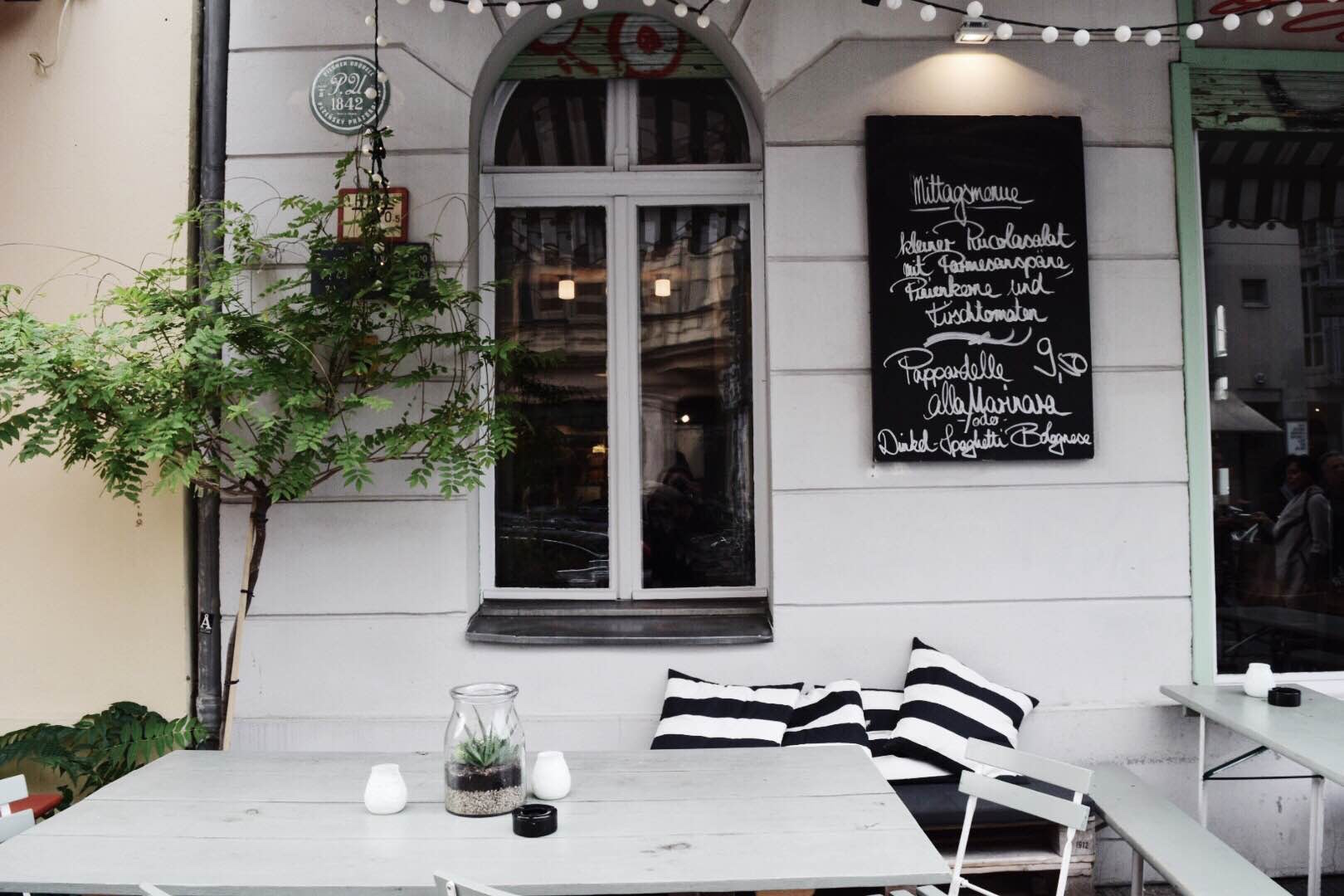 On the corner of a busy avenue and a side street, you'll find this little Italian gem with outdoor seating which is just perfect for a fall afternoon lunch! I had the burrata and pasta… I can never resist Italian food :)
Mädchenitaliener
Alte Schönhauser Str. 12
10119 Berlin
Where to Shop in Berlin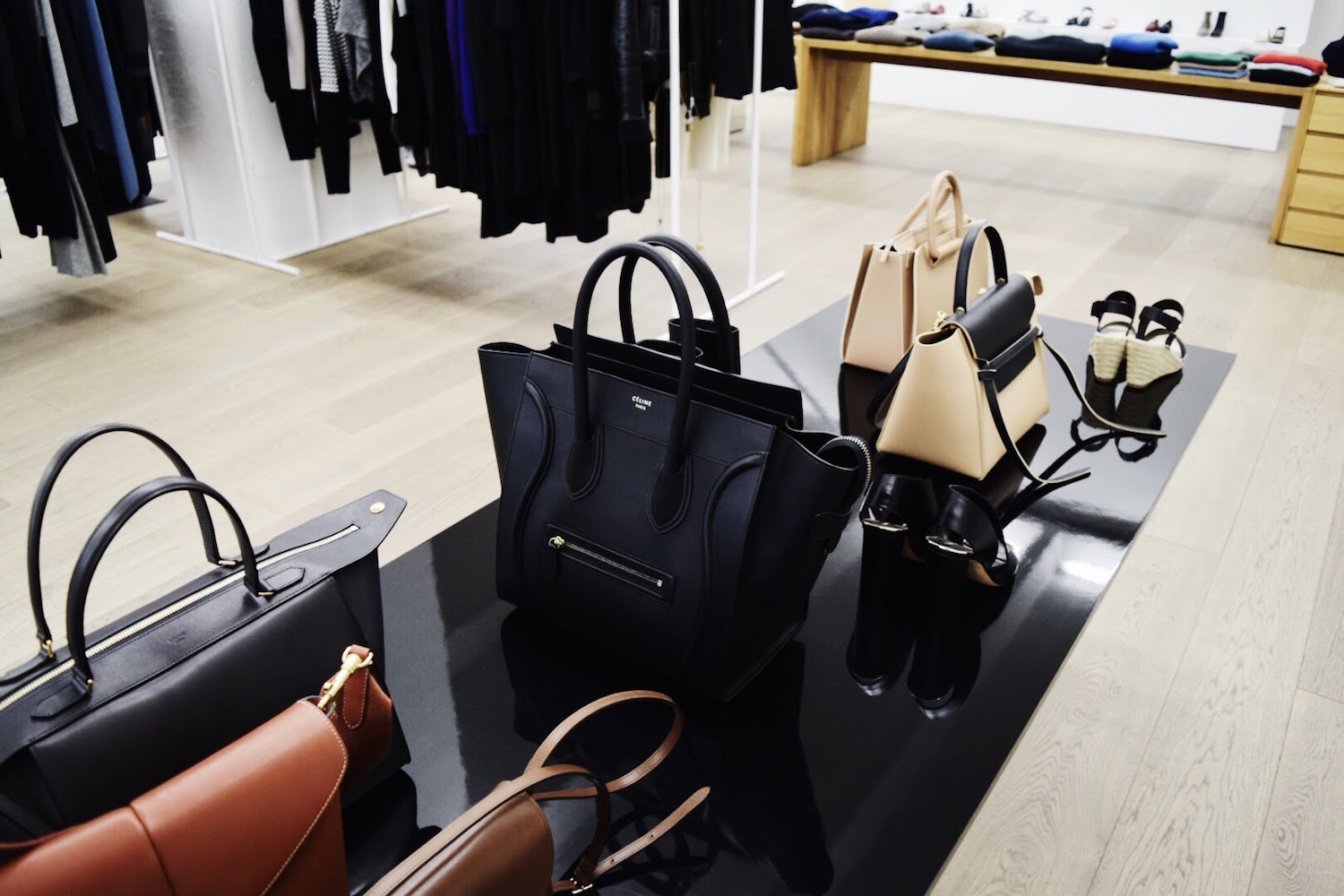 Andreas Murkudis is a really cool fashion boutique in Berlin.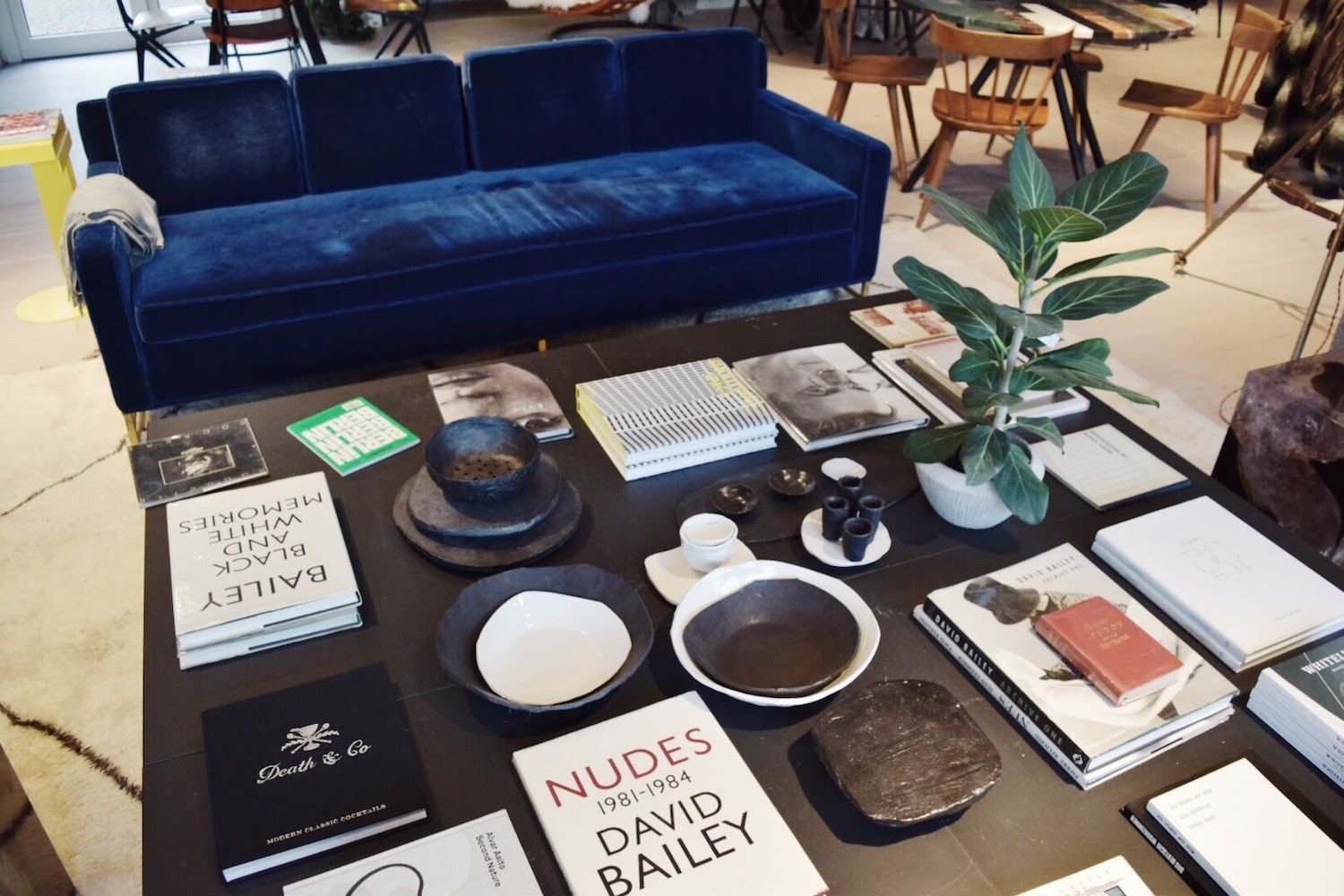 The Store x Soho House Berlin is another great shop to check out.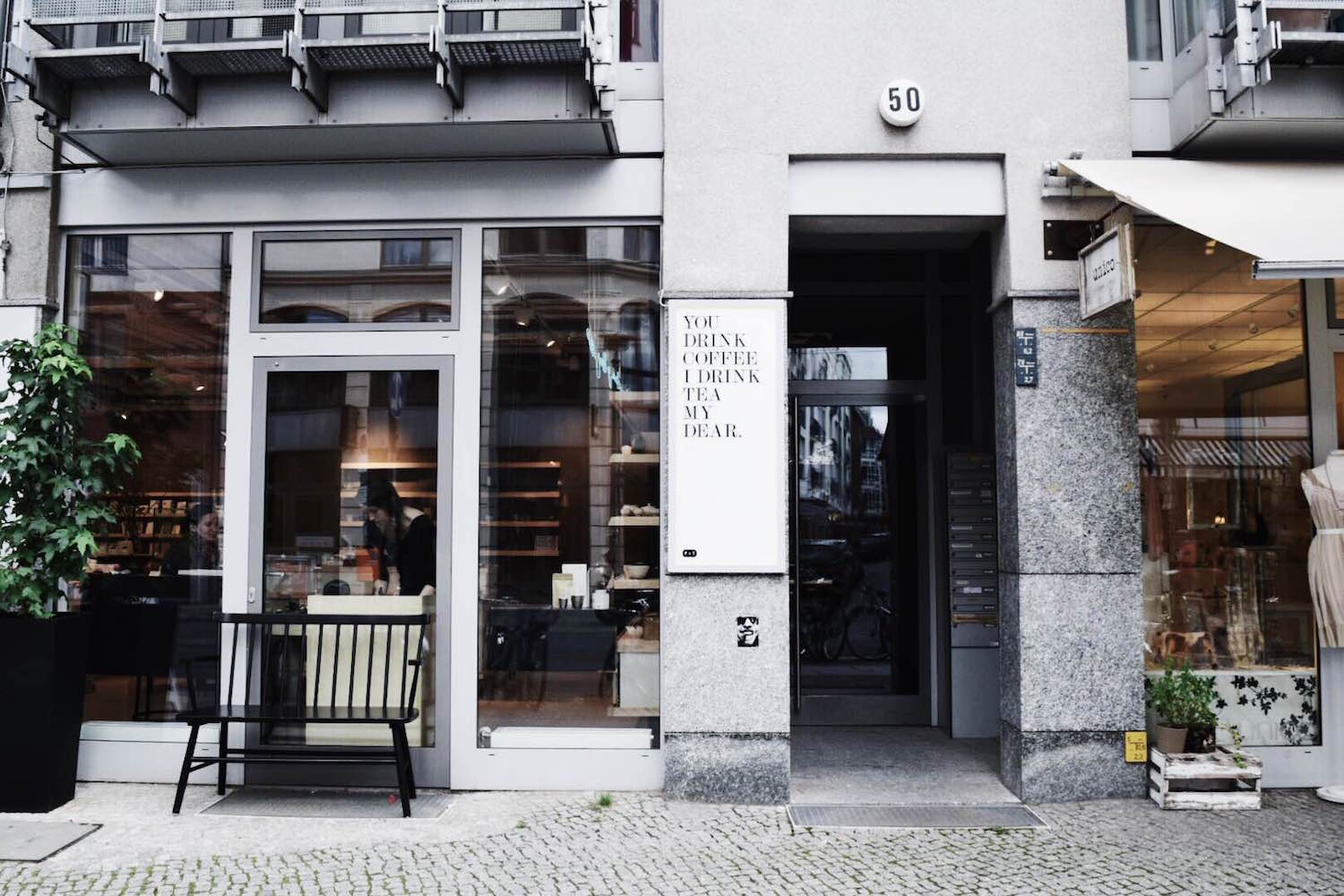 Filled with neon signs and black and white typography design, Paper & Tea is a visual delight, not to mention any tea lover's dream! Located in Mitte, it's also a great place to pick up gifts, if tea is not your fancy…
Paper & Tea
Bleibtreustraße 4
10623 Berlin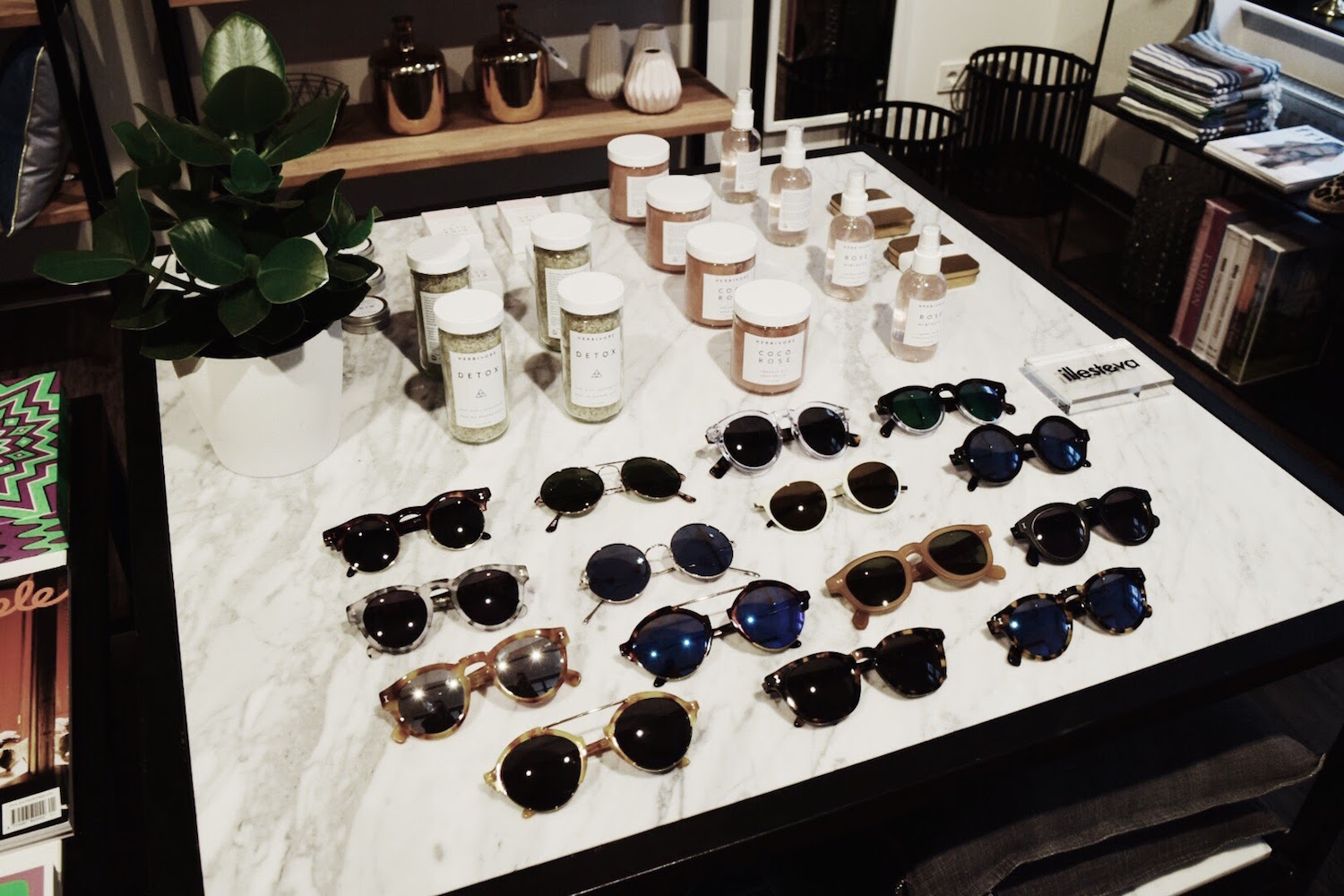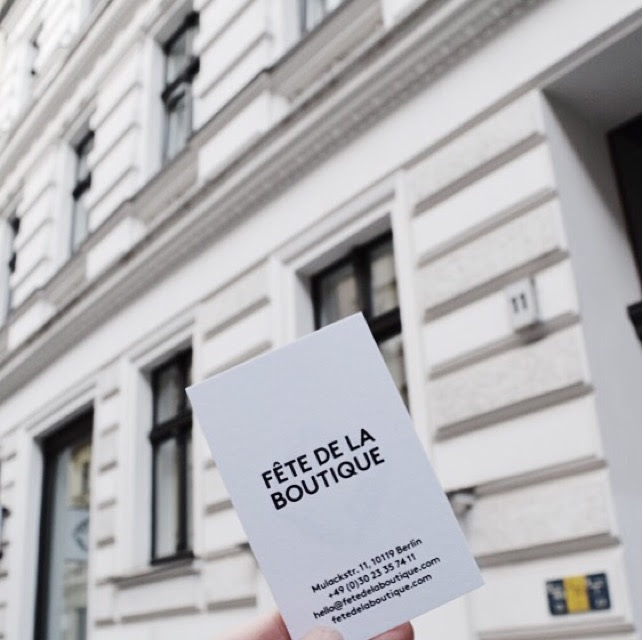 Walking down Mulackstrasse (where I stayed on my first trip to Berlin!), there are a ton of little stores to discover. The street has changed so much in the last 6 years. Fête de la Boutique is one little shop I wandered inside.
Fête de la Boutique
Mulackstraße 11
10119 Berlin
What to Do & See in Berlin
There are so many attractions in Berlin, Germany. The Brandenburg Gate in Berlin should be your first stop!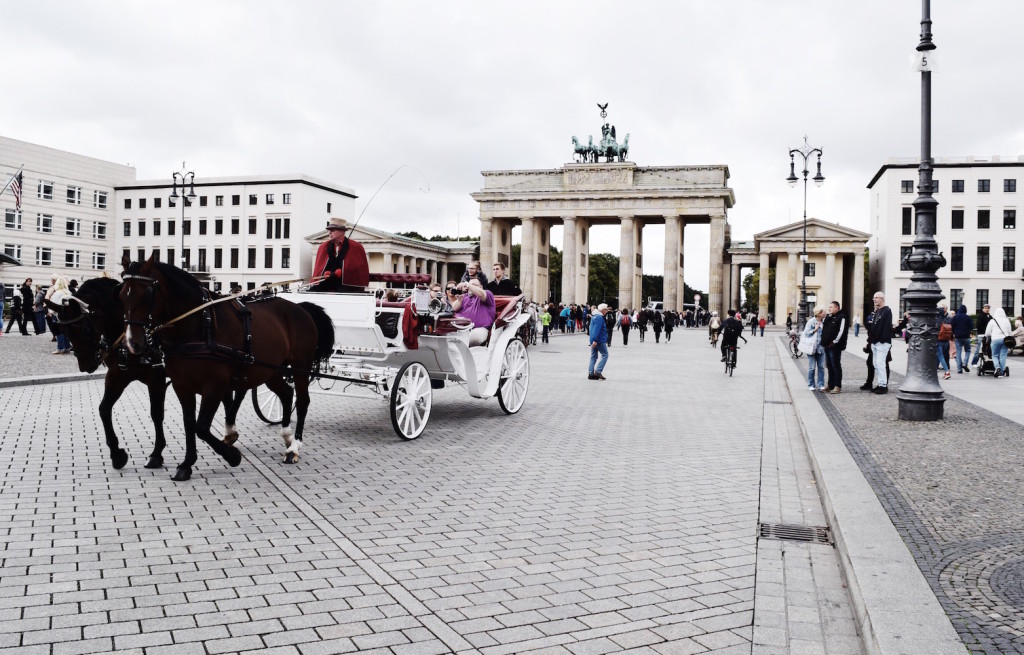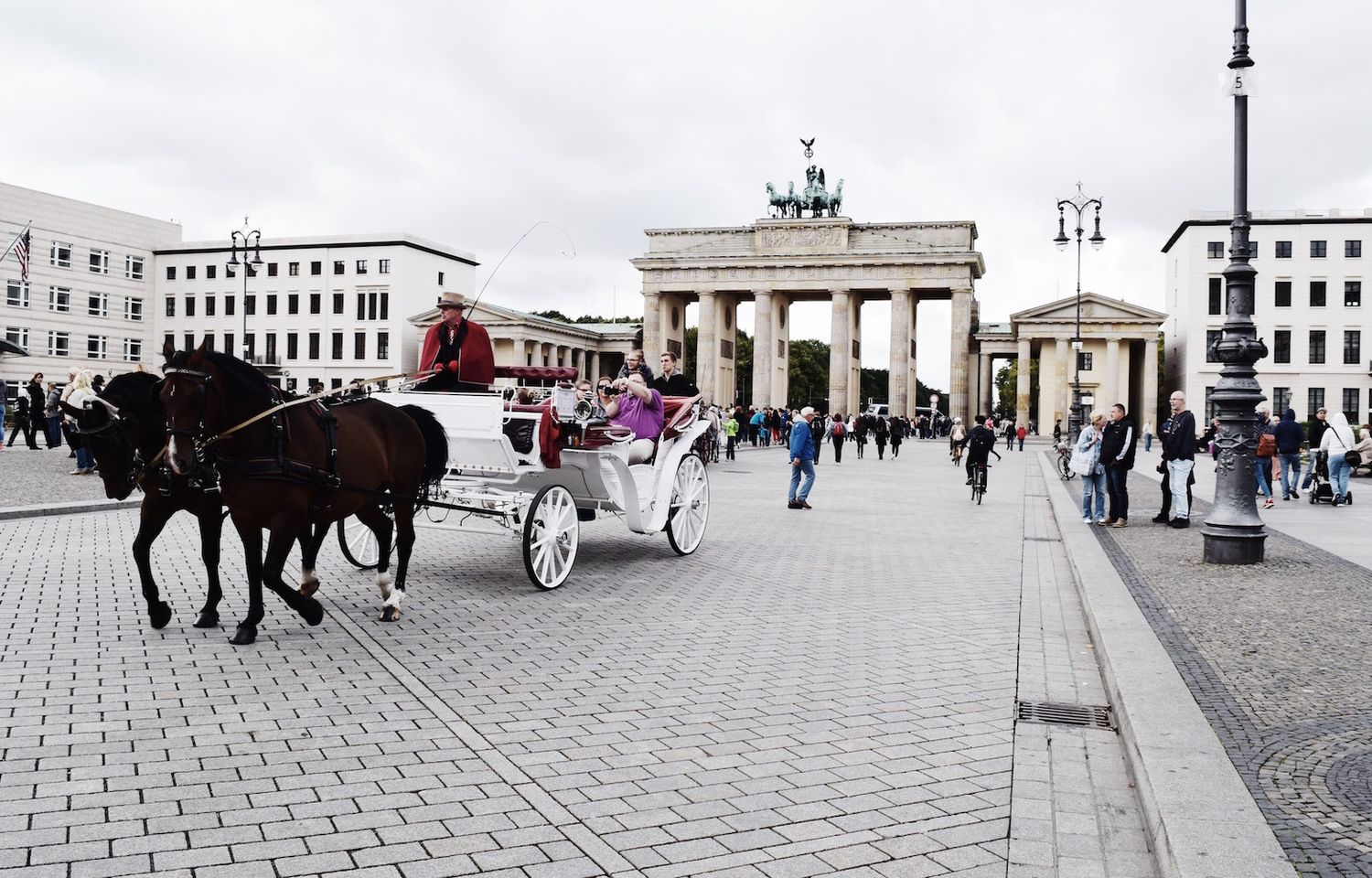 A short walk from the Brandenburg Gate, Berlin's Holocaust Memorial, officially called "Memorial to the Murdered Jews of Europe" is a must-see for any visitor to Berlin. The site was designed by an architect named Peter Eisenman and engineer Buro Happold. The first time I saw the memorial I didn't truly grasp the vastness of the space.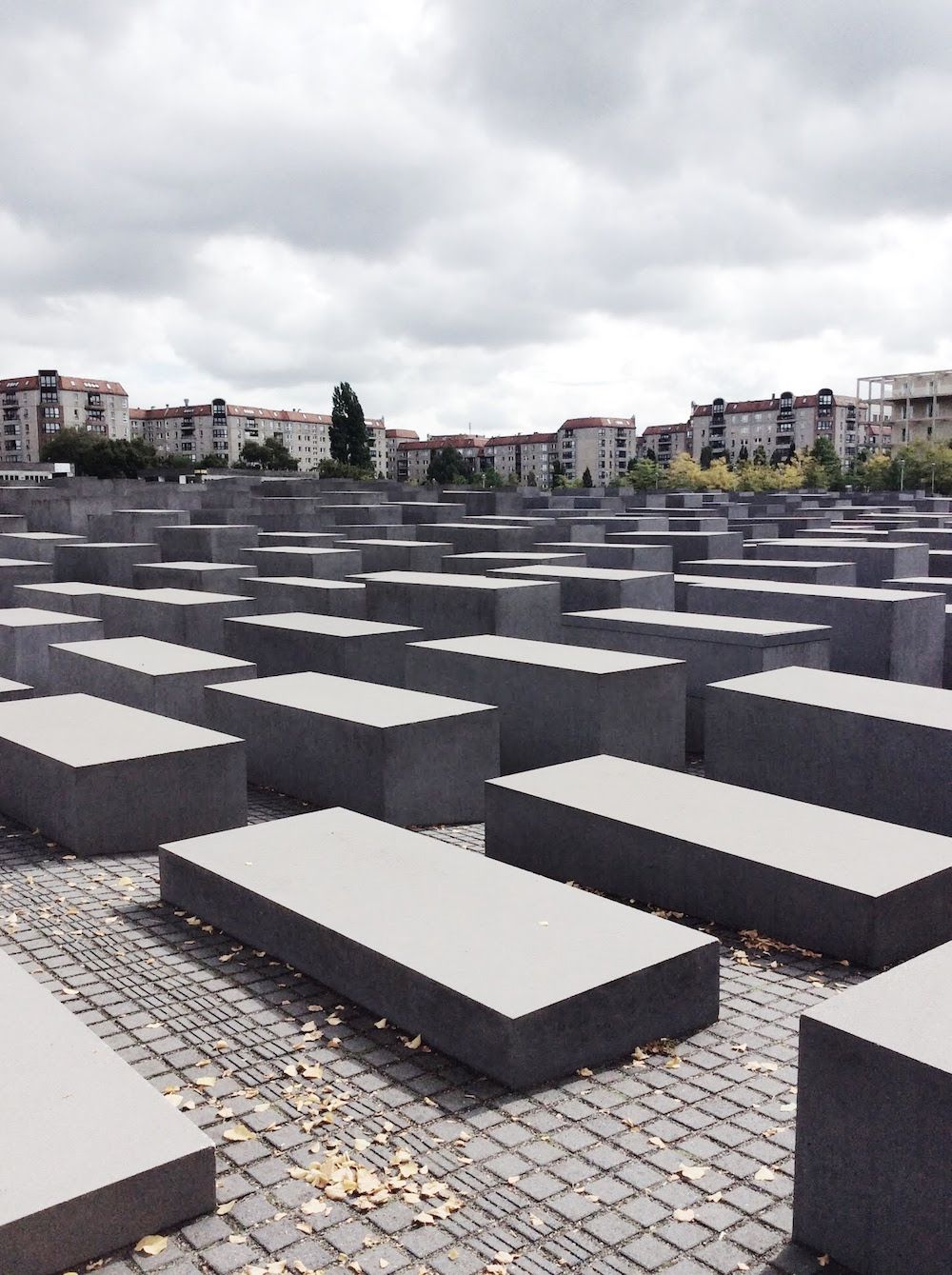 Exactly 2,711 rectangular "stelae" are organized on a perfect grid. The perfection stops there, as each concrete slab varies in height, creating a gradual sloping effect. Some can be climbed, they are so low, while others tower over 15 feet tall, making them impossible for a human to reach.
While the meaning of the site is open to interpretation, to me, the memorial symbolizes a false perception of order. Only aerially do the slabs appear evenly spaced. The visitor must walk among the columns in order to truly see their disorderly heights.
I captured this photo on a gloomy day, and I like how the grouping of the clouds somewhat mirrors the concrete slabs, yet with soft curves instead of sharp edges.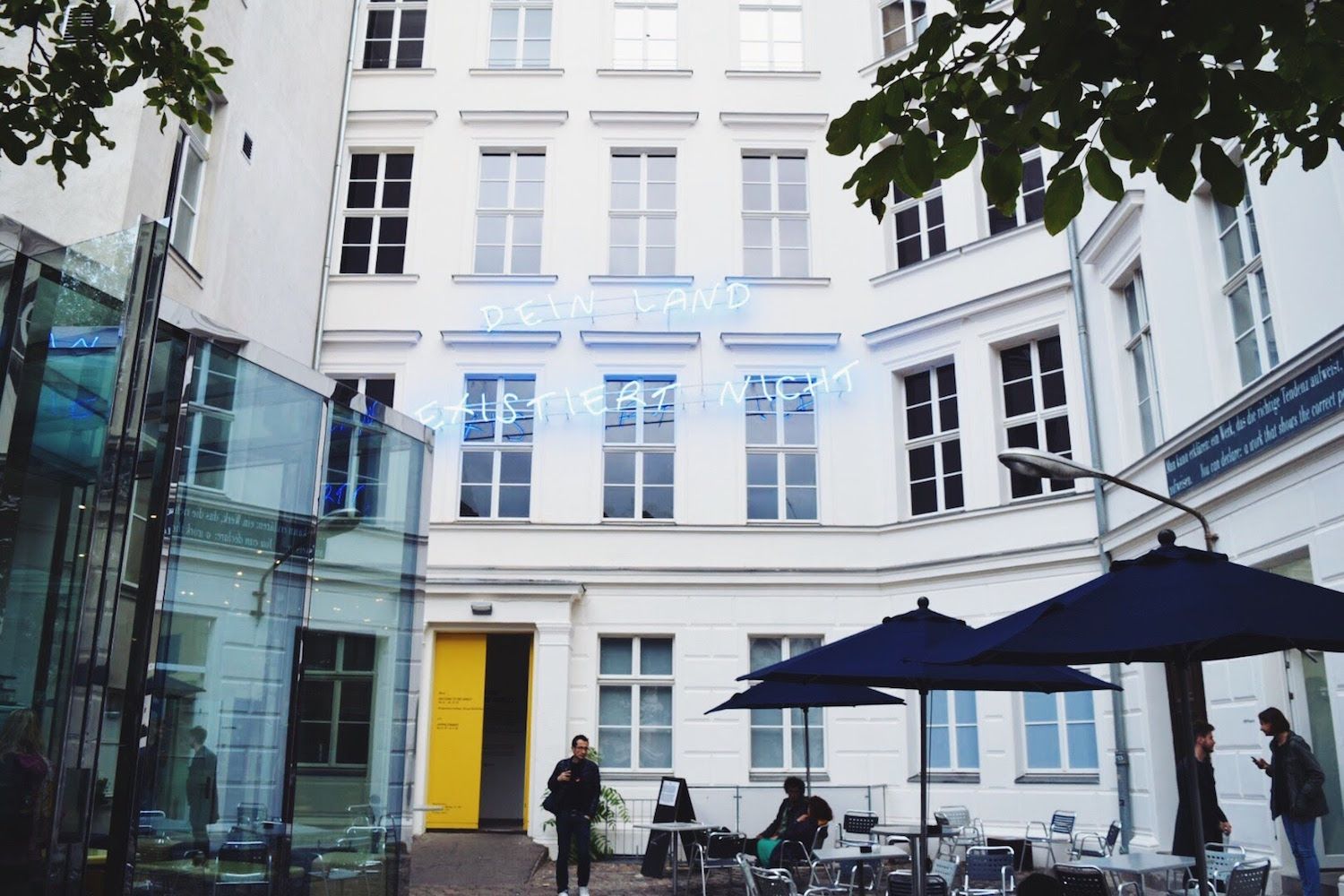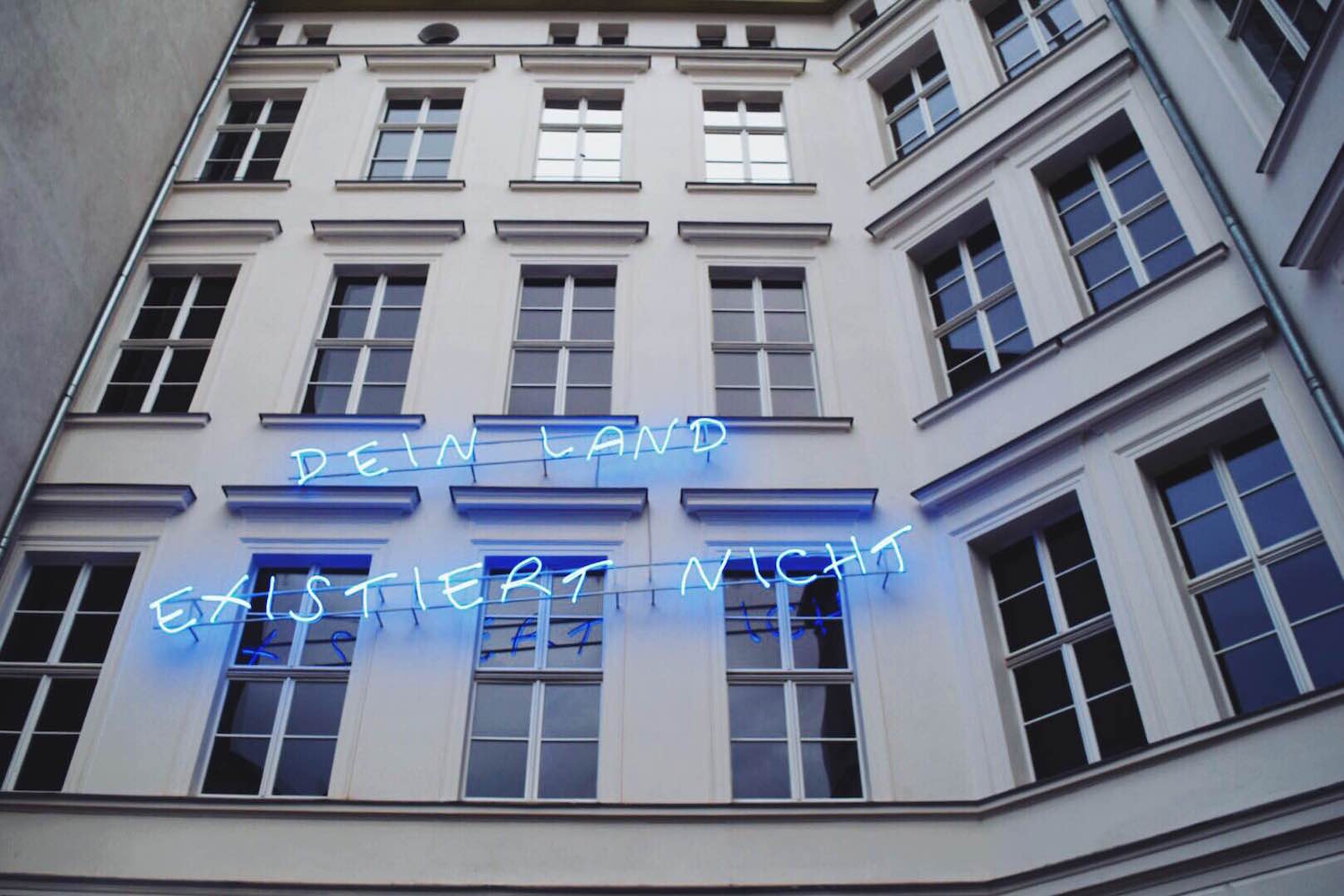 Kunst Werke
Auguststraße 69
10117 Berlin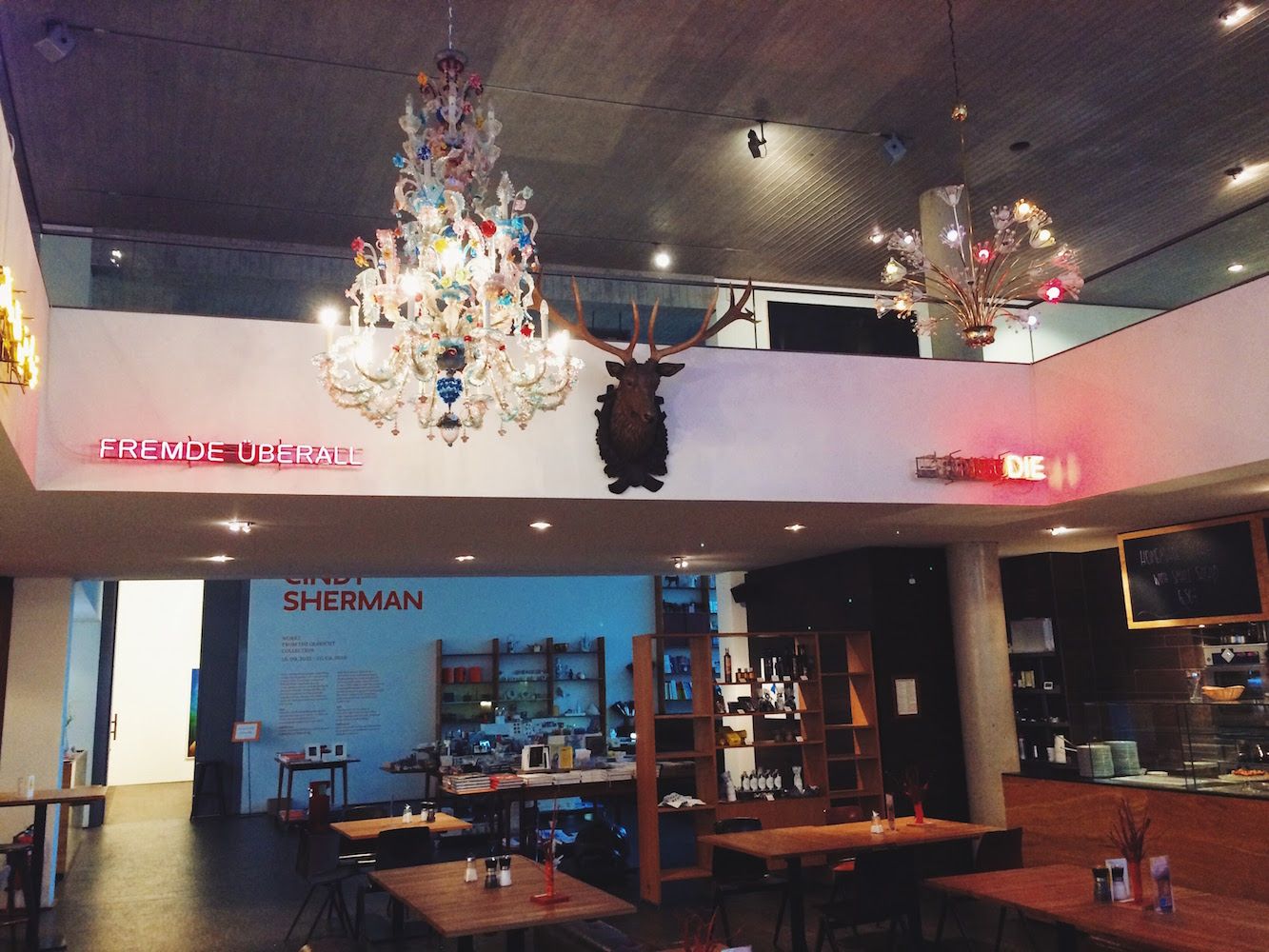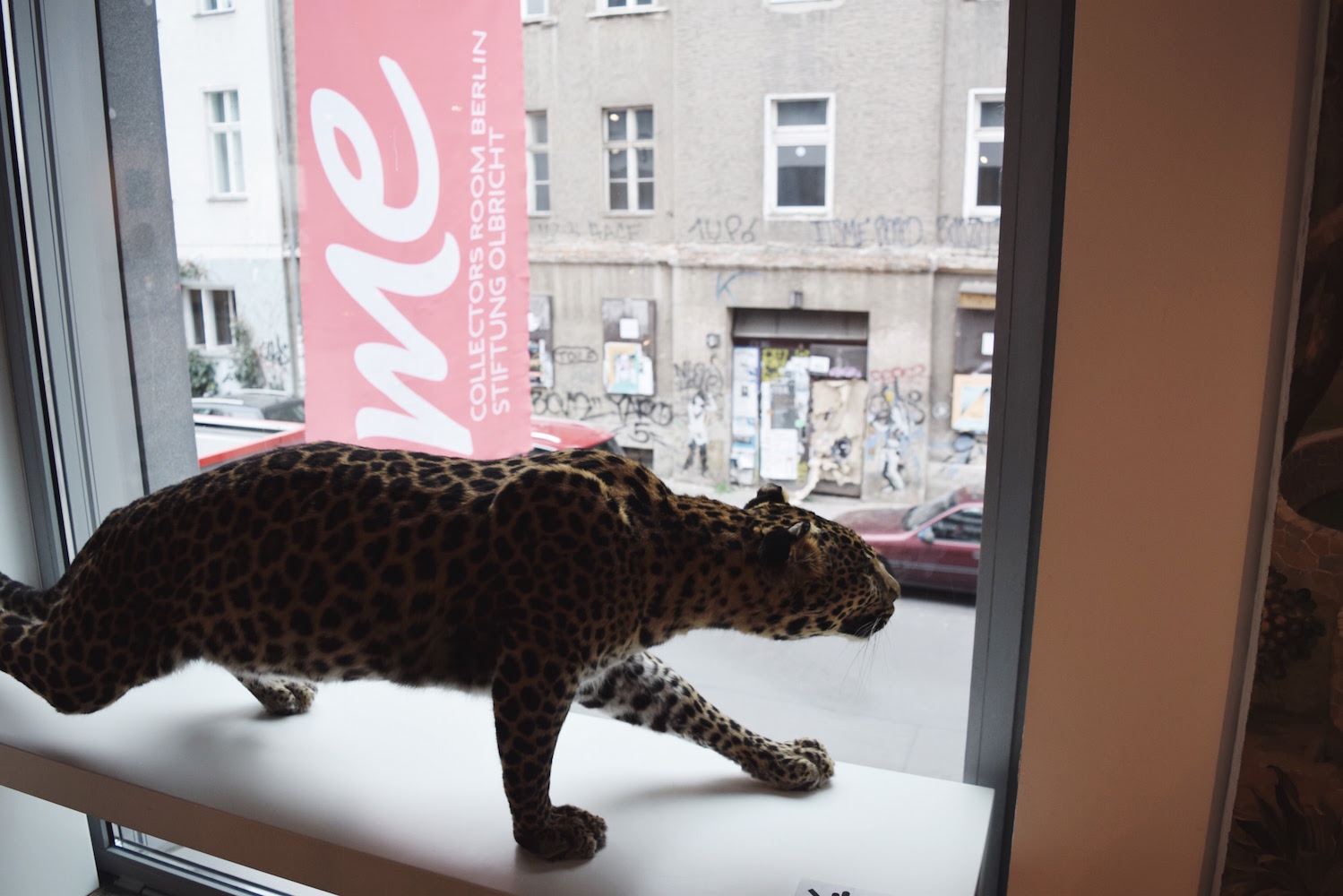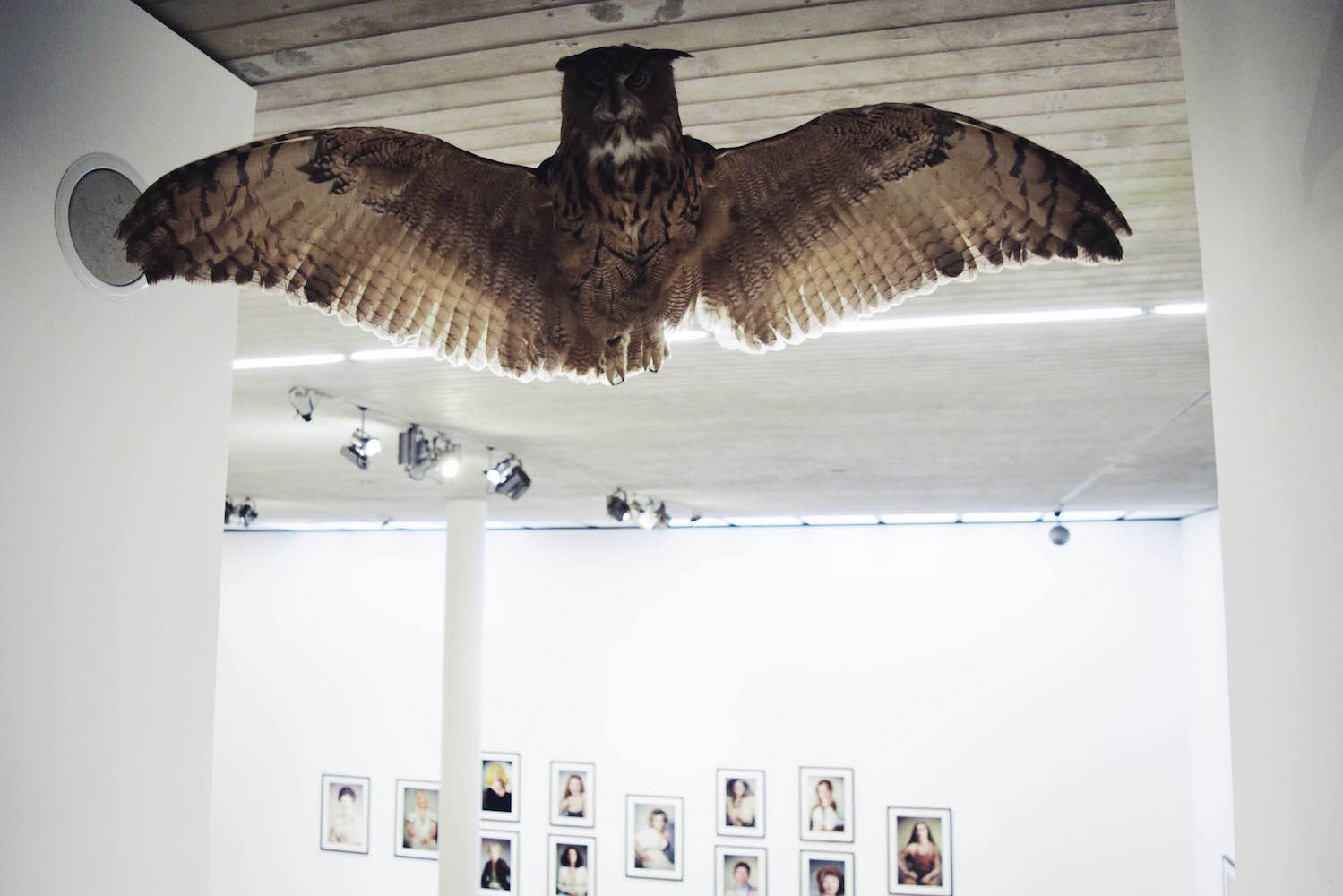 Just next door to the Kunst Werke is another cool place to visit: Me Collectors Room, where you can find a eclectic restaurant and rotating exhibitions of private art collections. During my visit, a Cindy Sherman show was up, in addition to a private collection described as a "cabinet of curiosities" featuring myriad oddities and taxidermy.
Me Collectors Room
Auguststraße 68
10117 Berlin
Explore Berlin Freely
Sometimes it's nice to just wander without a plan…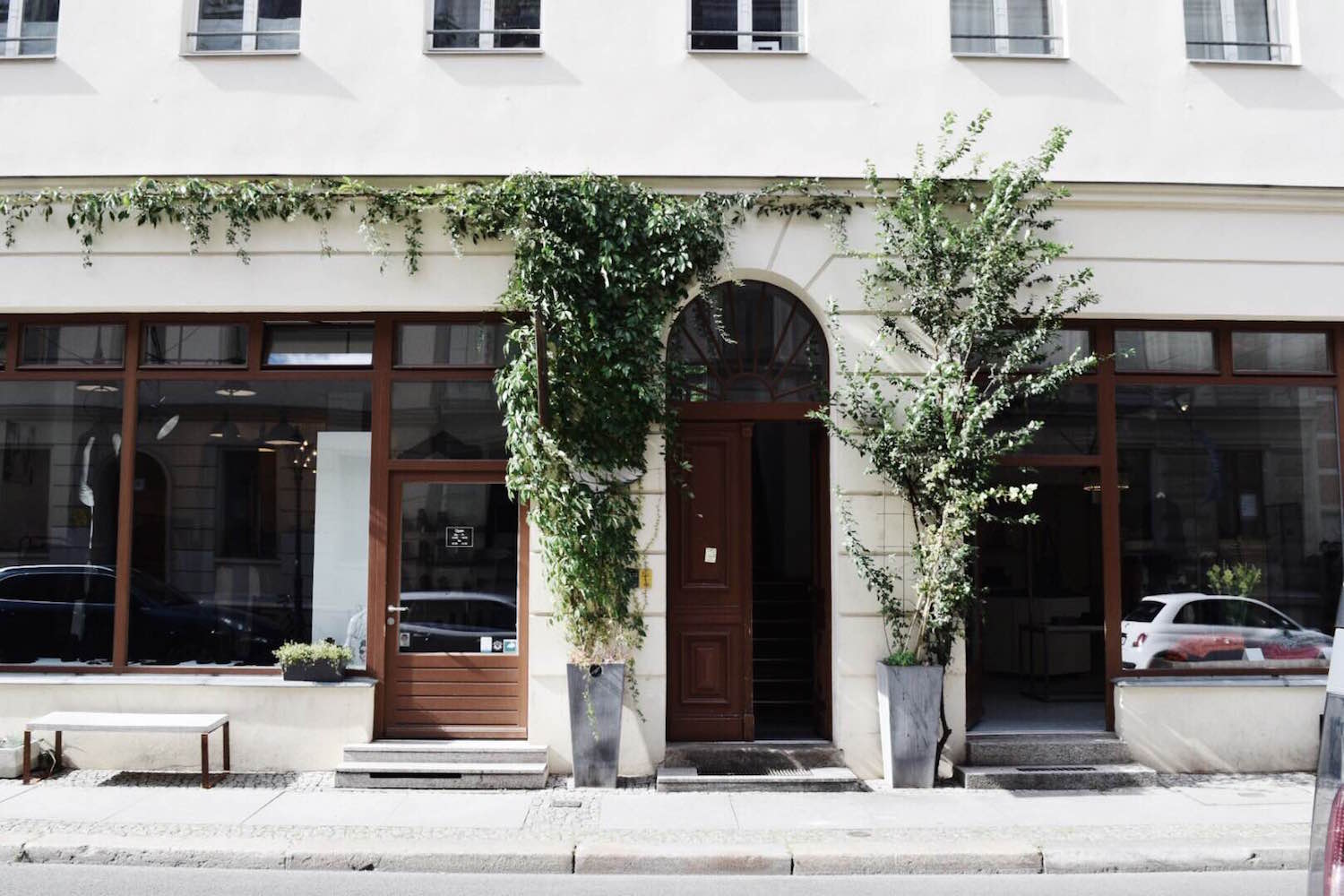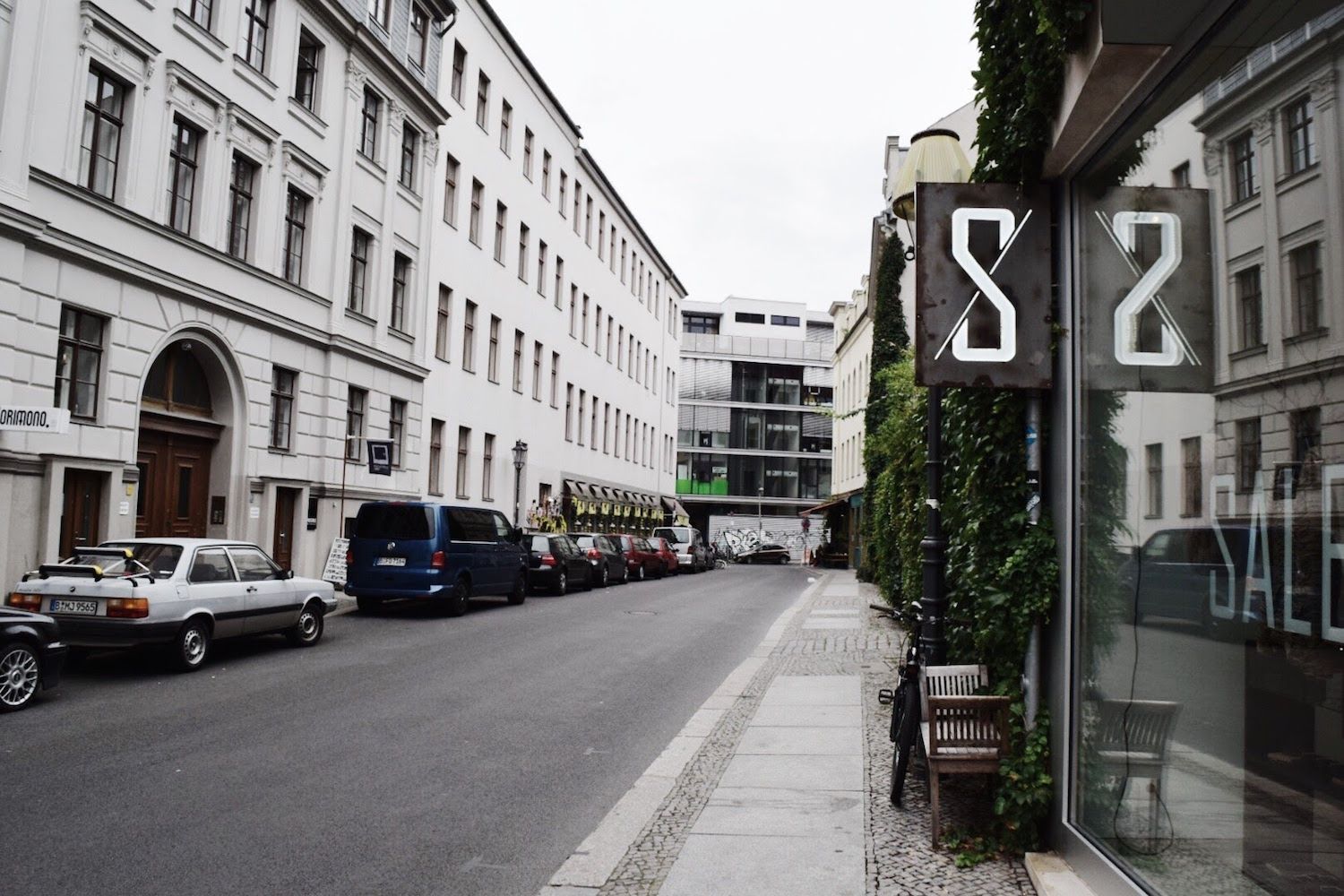 Auf Wiedersehen, Berlin!