Ever since the wall came down in 1989, Berlin became a tourist destination with nightlife, dining, museums, and historical landmarks. I vividly remember the fantastic food, open markets, and quaint bars during my trips. Berlin continues to shine as an epicenter for German culture, history, and adventure. Let's look at the city's many offerings by checking out the best things to do in Berlin.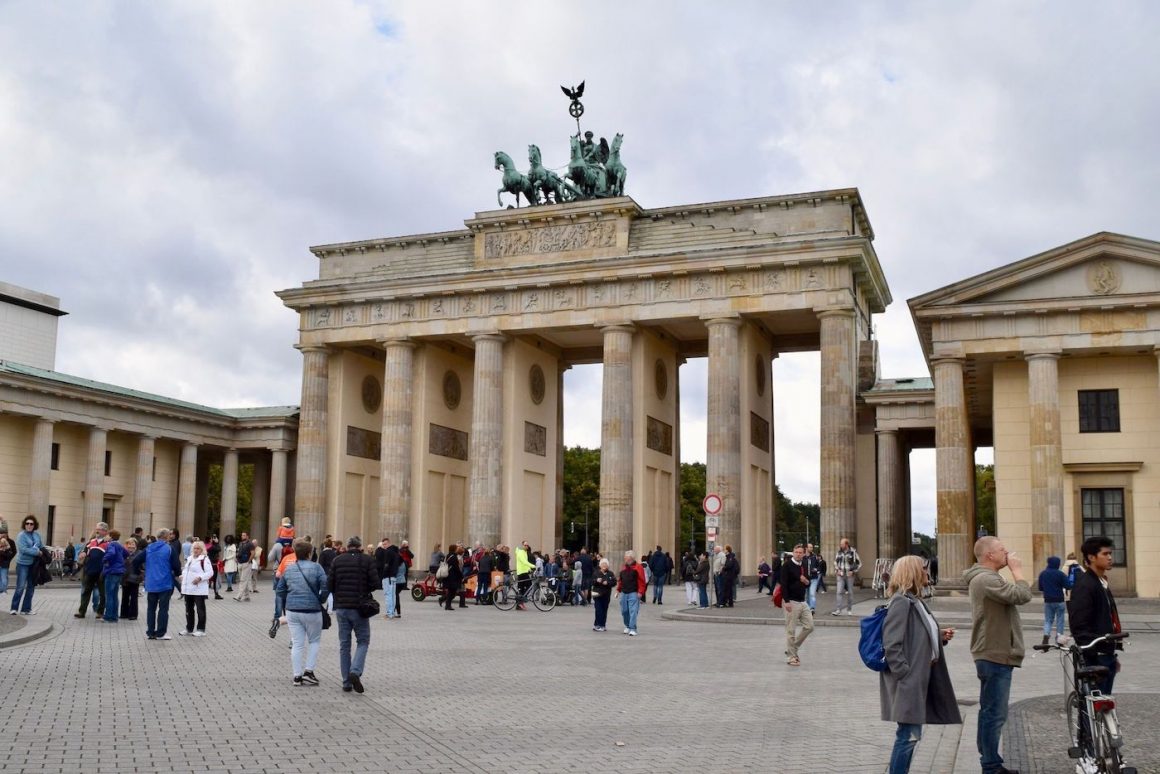 Berlin Wall
You can't take a trip to Berlin without visiting the historic Berlin Wall. You will want to start at the Eastside Gallery, the longest surviving section of the Berlin Wall. More than 100 artists from 20 different countries contributed artwork that covers this stretch of the wall. It is a sight to behold and one that you will not soon forget.
The Historic Hackesche Höfe
Imagine eight beautifully restored courtyards, boutiques, nouveau art, manicured gardens, and several coffee shops to choose from. Hackesche Höfe is the perfect setting to get away from the city's hustle and bustle, grab a cappuccino and soak up the sun.
Spandauer Zitadelle
This well-preserved fortress is not for the fainthearted, so if you are looking for something different to do in Berlin, put this on your bucket list. Known for its museum and many festivals throughout the year, the main attraction at the Zitadelle is Bats, over 10,000 of them to be exact. If you have always wanted to feed a bat, you will have the chance when you take the Bat tour, and who wouldn't want to do that?
Spreepark
If the Spandauer Zitadelle is on your "Things to do in Berlin" list, then you are going to love SpreePark! An abandoned and repurposed amusement park, one of the city's most original attractions, can only be seen by booking a guided tour. Inside you will find an old west town, dinosaurs, and even a realistic Tudor.
Brandenburg Gate
The Brandenburg Gate is undoubtedly Berlin's signature attraction. Built-in 1791, the Brandenburg Gate has stood the test of time and architecture. At the foot of the Gate is Pariser Platz, home to the famous Hotel Adlon, several upscale restaurants, such as Lorenz Aldon Esszimmer, a four-star French cuisine, and the India Club its unique ambiance and delicious Indian food.
Flea Market at Mauerpark
If you love to shop, you will want to visit the Mauerpark Flea market; take note, it is only open on Sundays. Found where the Berlin Wall used to be, this flea market has everything you can imagine, from souvenirs to technology, clothing, local art and crafts, you name it, they probably have it. Of course, you will need to stop with all that walking and try some German fare at the many food booths! How does Bratwurst, sauerkraut and powder sugar strudels sound? Plan to spend the afternoon either watching or joining in for the Bearpit Karaoke, which starts around 2pm.
Berlin Philharmonie
If culture and classical music are more to your liking, you can visit the Berlin Philharmonie and catch a free concert every Tuesday at 1pm in the main lobby. Bring your lunch and get there early; this is a popular event with limited seating.
Potsdamer Platz
This is the place to be if you are a celebrity, and this is the place to be if you're hoping to see a star. This bustling part of Berlin is surrounded by skyscrapers and filled with galleries, shops, trendy places to eat, clubs, and the focal point, Sony Center. The atmosphere is chic, and the attitude is all about being seen.
Museum Island
If you want a dose of culture and you love museums, this is the place to be. Museum Island is home to 5 world famous museums, Altes, Neues, Alte Nationalgalorie, Bode and Pergamon. From Egyptian artifacts to Impressionate art, there is something for everyone to enjoy.
The Tajikistan Tearoom
Some traditions are worth saving! This tea room was a gift to the Germans from the soviets; with exquisite decor and traditional Russian, you will want to make time in your itinerary to experience this time-honored pastime. A word of advice, make reservations ahead of time; tea waits for no one.
Berlin Underground Tour
History buffs everywhere will want to take this tour! The Berlin Underground Tour is an underground museum with former WWII bunkers and escape tunnels covering Berlin's history from World War ll and the Cold War. You will want to book early as this is a top-rated tour.
The Badeschiff
Open from May to September and located on the Spree River, the Badeschiff pool offers a restaurant, bar, and plenty of lounge chairs to soak up the sun and sip on your favorite summer drink. Beautiful scenery and a glistening pool will provide you with a beautiful day of relaxation.
Thai Park
What started as a gathering place for the Thai community has become one of Berlin's best-kept summertime secrets. You can plan on attending one of the many cultural events going on throughout the summer or just enjoy authentic Thai cuisine all while soaking up the sun.
Spa Day
Every "Things to do in Berlin" list needs a spa day, and the Germans love their spas, so there are several to choose from. Some of the more popular spas include Vabali, Nan, Yi, and the Sultan. Now before you book your spa day be sure to check the website; although all spas offer robes and towels or allow bathing suites, some do not. German culture celebrates the human form and considers nudity as part of the spa experience.
Markthalle Neun
This is a year-round indoor market that celebrates food. This is your chance to experience German food at its best. If you want to try your hand at cooking, You can purchase local fresh produce, wine, cheese, cuts of meat, seafood desserts, or stop at one of the many food vendors and grab a bite to go! Every Thursday from 5-10pm is Street Food Thursday.
Cosmic Comedy Club
Laughter is good for the soul! And so are pizza and shots, all included in the price of the ticket. The Cosmic Comedy Club has a reputation for providing some of the best comedy acts Berlin offers. They feature English stand-up comedy nightly with open mike on Thursdays and the best comedians on Friday and Saturday Night.
Charlottenburg Place
This is one experience you do not want to miss! How does an evening at Berlin's largest palace sound? Complete with elaborate gardens, stunning architecture, palace treasures on display, a three-course dinner surrounded by over 500 candles, and renowned Berlin musicians are serenading you with the sounds of Mozart, Bach, and Boccherini. Sounds impressive, doesn't it! This is one night you will need to book far in advance.
Stasi and Bond: The Spy Museum
Enter the world of spies, agents, and master deceivers! This museum is the hands-on whodunit of the museum world. You will uncover and learn different methods used by agents and the secret service. If you are a super sleuth, you will want to add this to your list of things to do in Berlin.
Berlin Street Art and Graffiti Tour and Workshop
Berlin is world-renowned for its fantastic array of street art and graffiti. This tour lets you not only experience the art first hand with a walking tour, but you will also actually get to create a souvenir to take home. All your materials and souvenirs are included in the price, and the whole activity is about 4 hours long. You will need good walking shoes, a water bottle to stay hydrated and a camera to take pictures.
Zum Nussbaum
The Zum Nussbaum is the oldest pub in Berlin, built as early as the 16th century and rebuilt after World War II. The pub is centrally located in the city center. They have an extensive menu of authentic German food, a variety of beers to sample, outdoor seating, and excellent customer service. Tourists list this pub as a "must-see" 5-star rating.
Boros Collection
If you love contemporary art, a visit to the Boros Collection is a must. This private art collection is housed in a former German bunker in Berlin. The owners live on the rooftop of the building. You'll have an interesting and unique experience when visiting this art collection.
---
As you can see there are so many things to do and experience in Berlin; this is just the tip of the iceberg. You may not get to do everything on your list, but it gives you the perfect excuse to plan a return trip. My time in Berlin is full of beautiful memories, amazing people, delicious food, and an appreciation for Berlin's rich history and culture. I do not doubt that this will be your experience as well.