One of the reasons I wanted to go to Berlin was to visit Art Berlin Contemporary, held annually at the end of September. The art fair is well known in the art world, and even made Artnet's list of top European contemporary art fairs. It usually coincides with Berlin's Gallery Weekend, where galleries stay open late, giving you endless opportunities to see some German art! The fair is held south west of Berlin's city center in a former train station: with tall brick walls, steel beams lining the ceiling, and industrial accents throughout. While the art itself is unlike what you'll find at blue-chip fairs like Art Basel or Frieze, it does have the quirky charm that so much of the Berlin art scene is endearingly known for…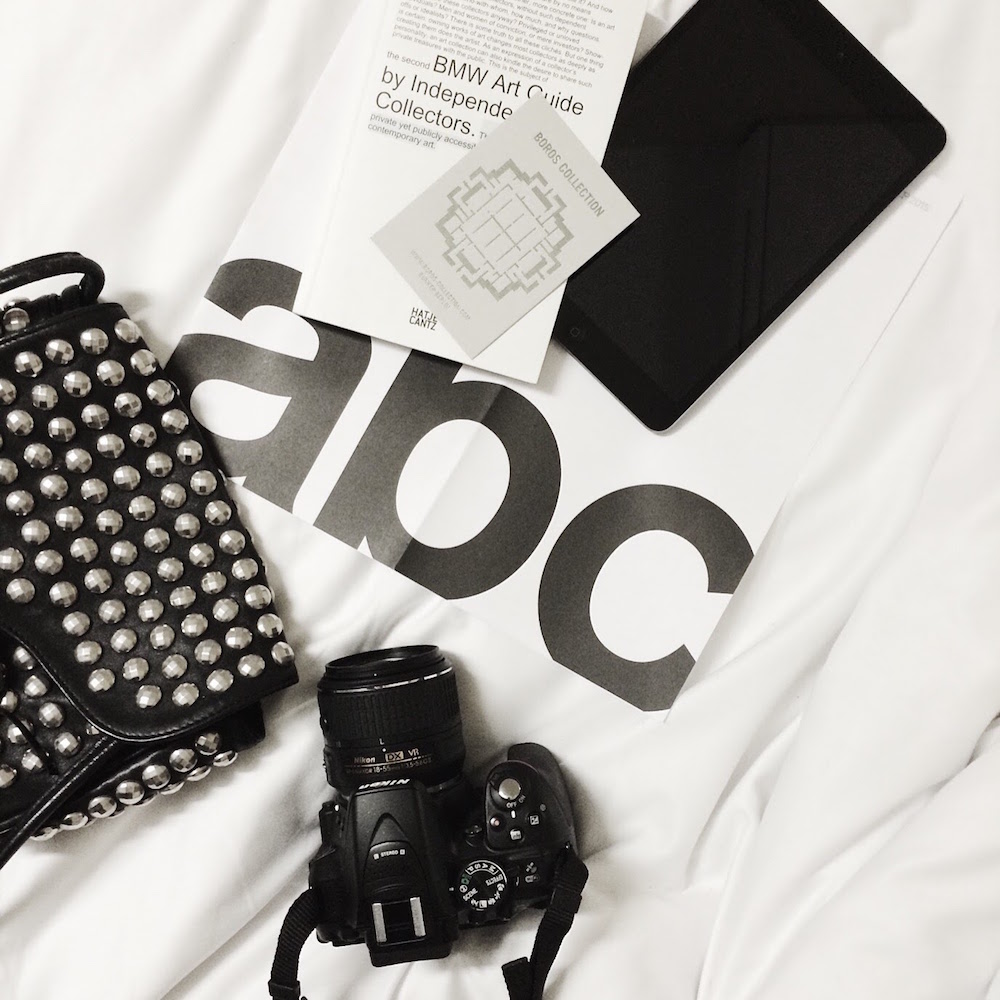 Entrance
The skies were a bit grey and weather was chilly as I walked towards the entrance on a late September afternoon.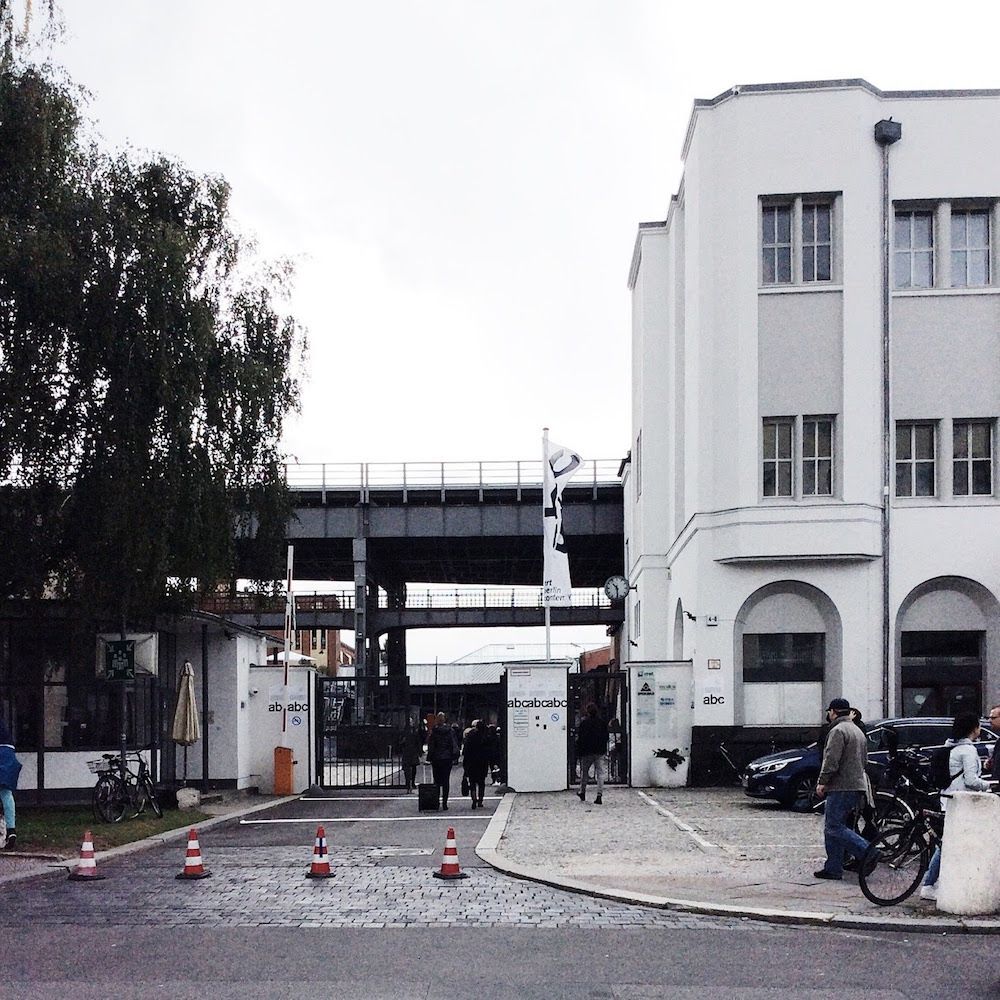 Galerie Tobias Naehring
The line was out the door and incredibly long, so I got to enjoy this dandy work by Wilhelm Klotzek of a cigarette-man sculpture carrying a shopping bag as I waited.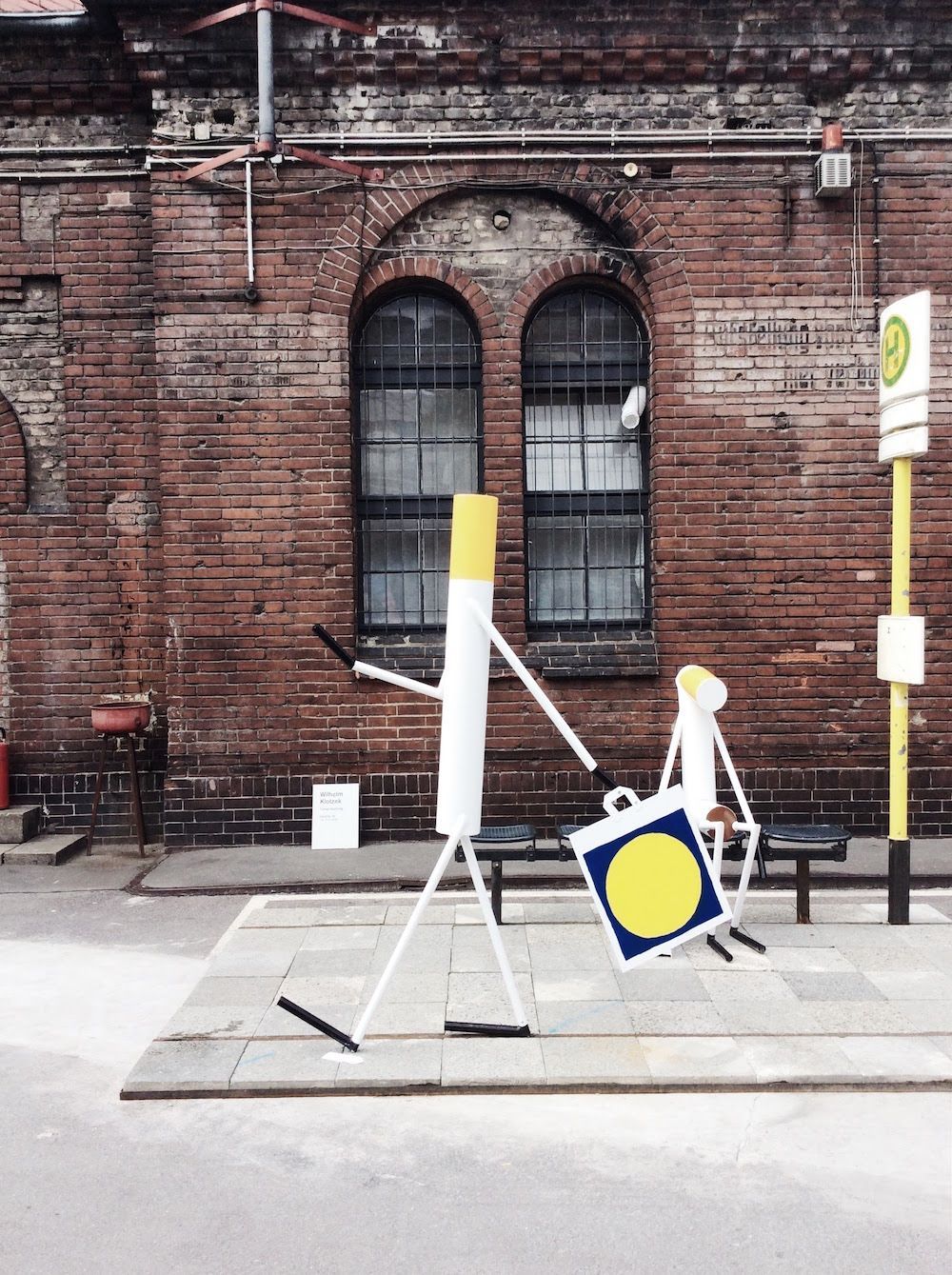 Magician Space Gallery
A work by Ai Wei Wei acted as a sort of center-piece to the fair. The Beijing-based gallery exhibited this work composed of hundreds of metal spikes on the ground. Seems a little dangerous, and I hope no one fell on it!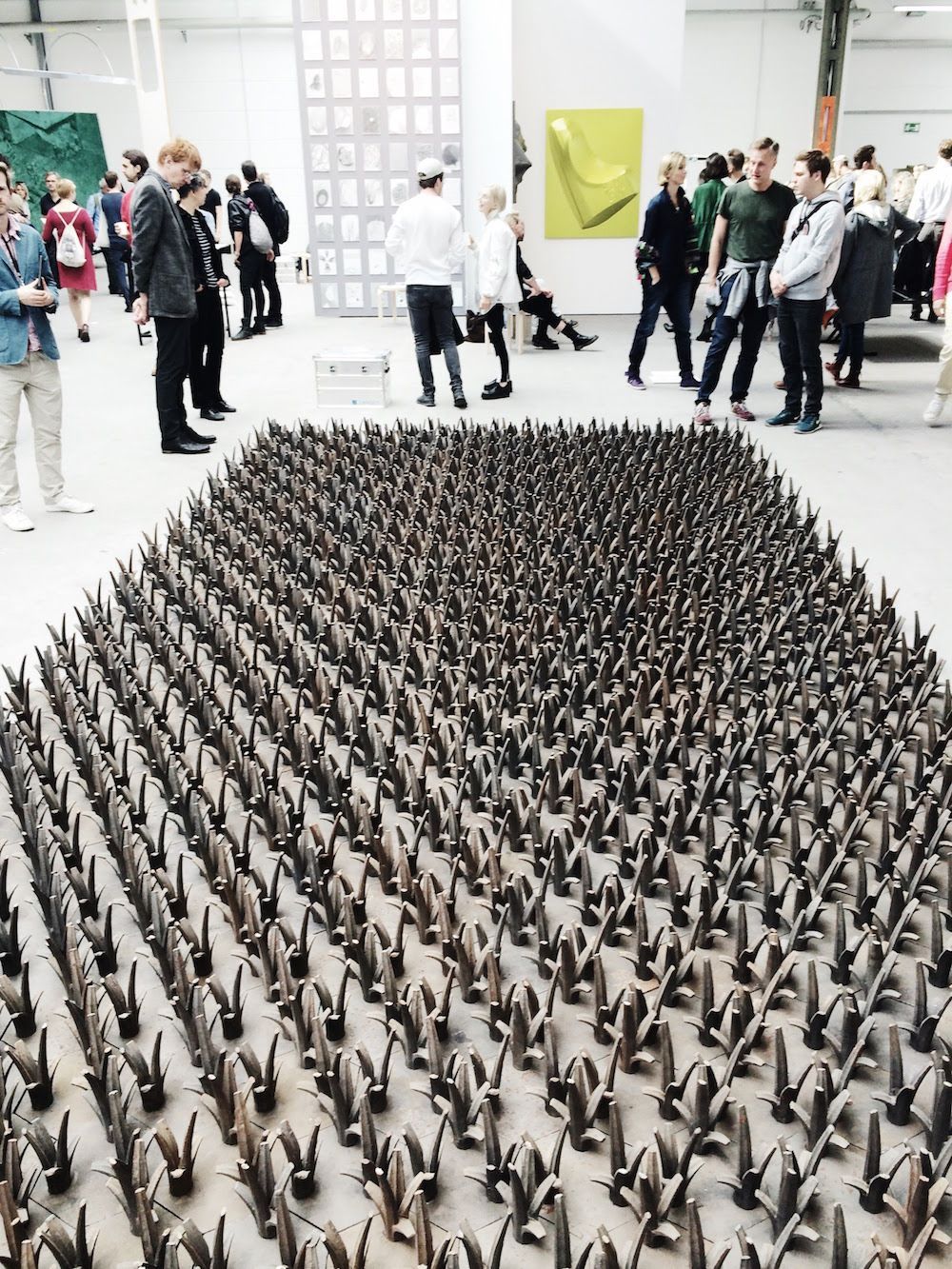 The Fair Atmosphere
You certainly won't find ping-pong tables at Frieze or Art Basel, but at Art Berlin, the vibe is much more relaxed and hip.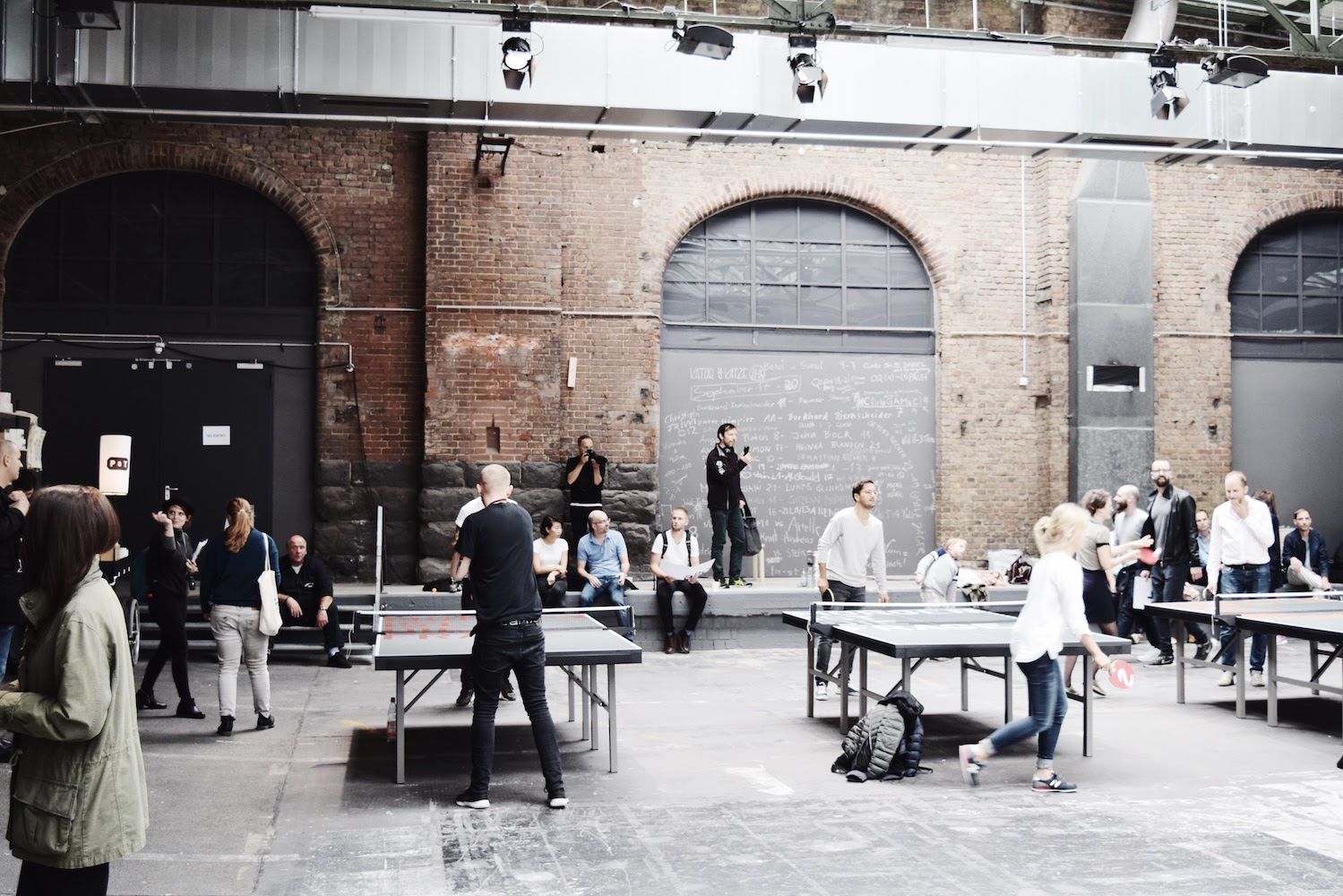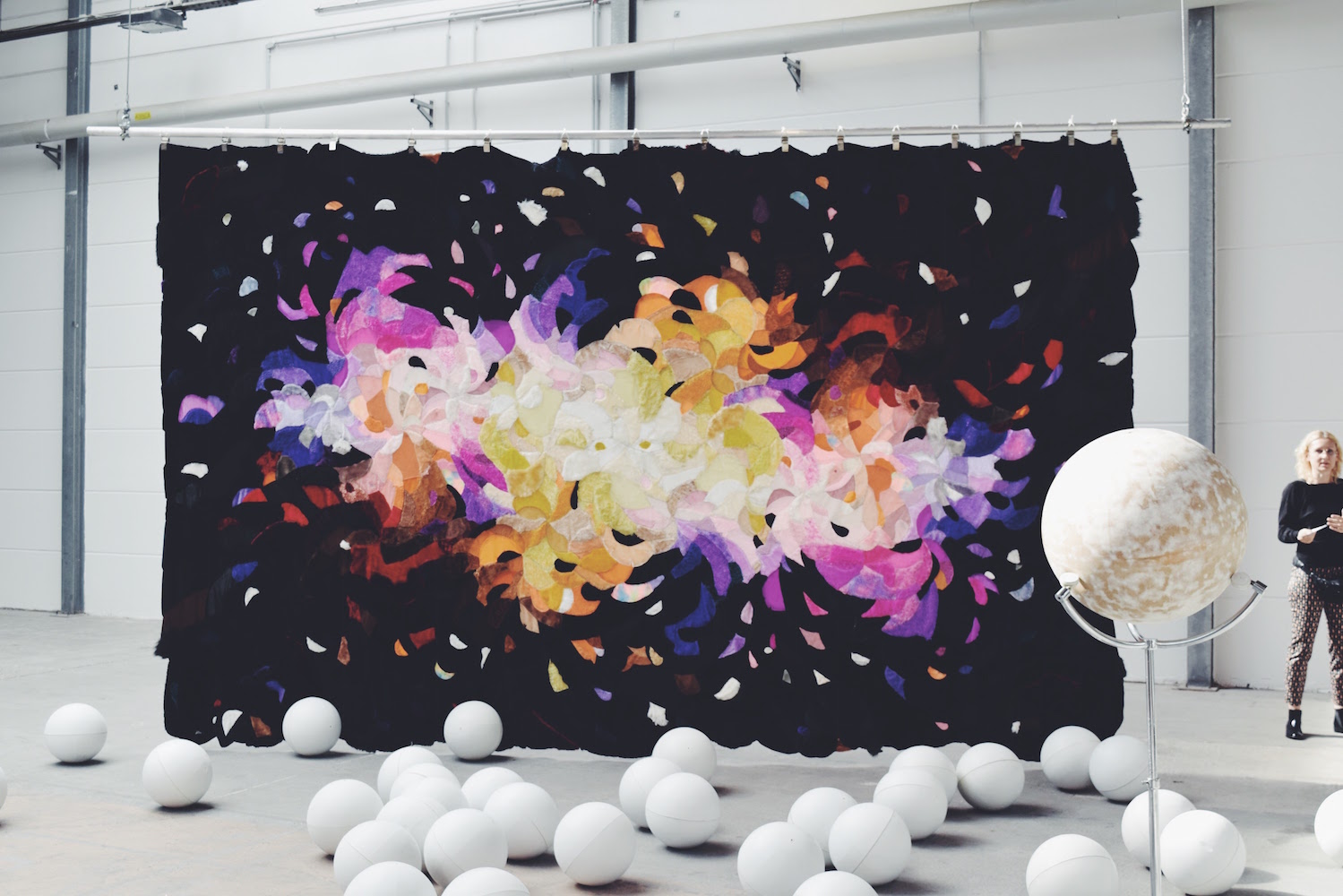 Check the fair's website for dates!
Art Berlin Contemporary
Station Berlin
Luckenwalder Str. 4-6
10963 Berlin, Germany