As part of this year's Design Commissions, a group of students from the Harvard Graduate School of Design developed the concept for the Design Miami fair entrance. They called it UNBUILT and it is composed of a three-dimensional white-column grid that visitors may pass through and under. Each intersection of the columns has a pink geometric form seemingly holding it together. Blush pink is one of my favorite colors so I couldn't wait to photograph this! Not to mention, Rose Quartz is actually one of the 2016 Pantone colors of the year…
For some reason, design fairs are always very, very dark inside. Perhaps this creates a dramatic effect to the viewer? I'm not sure. I noticed this in Basel for the first time, and sure enough, while there were many beautiful objects at Design Miami this year, the lighting was just too dark to photograph them!
So here are some photos of the UNBUILT entrance, some cheese, and one really cool lamp: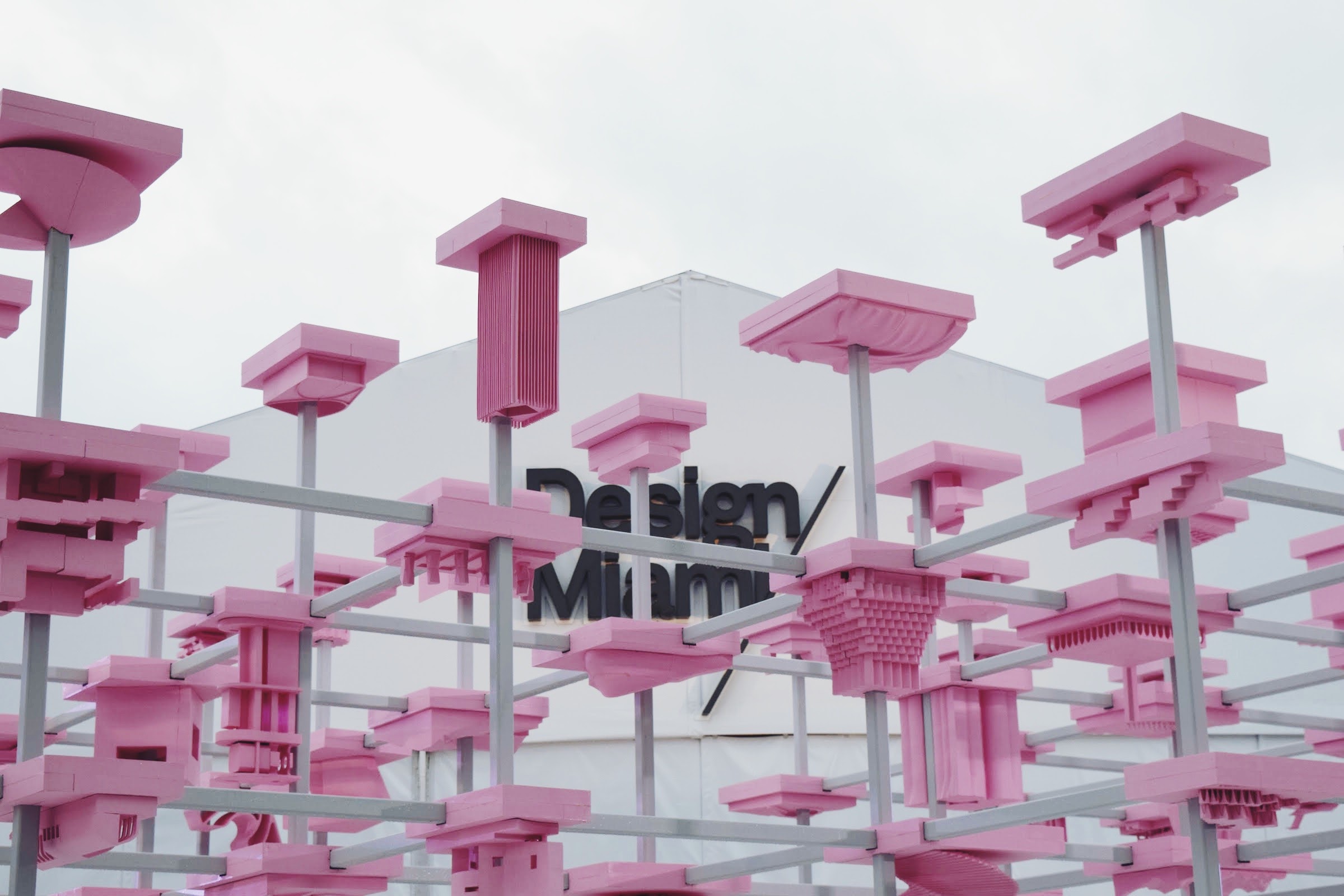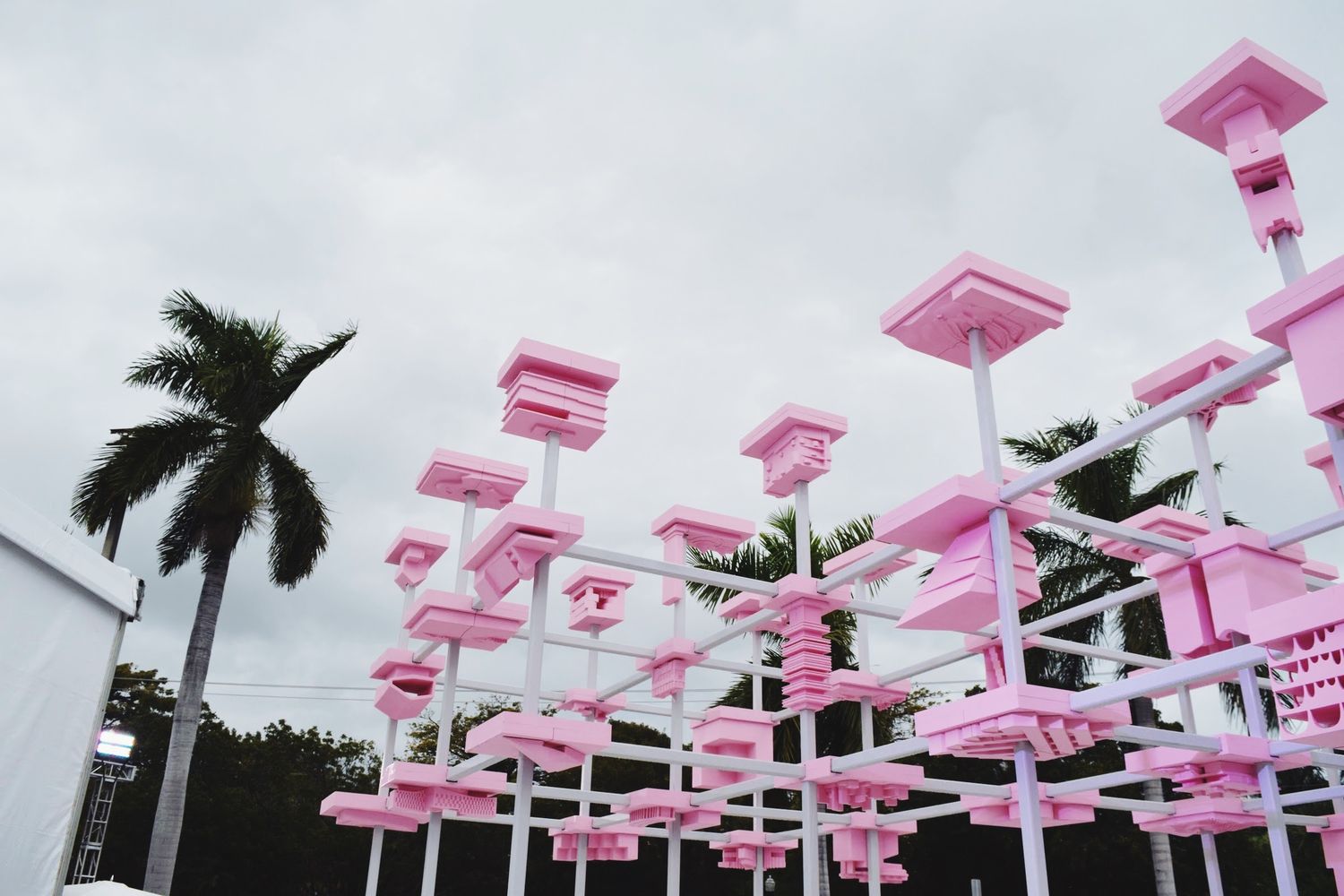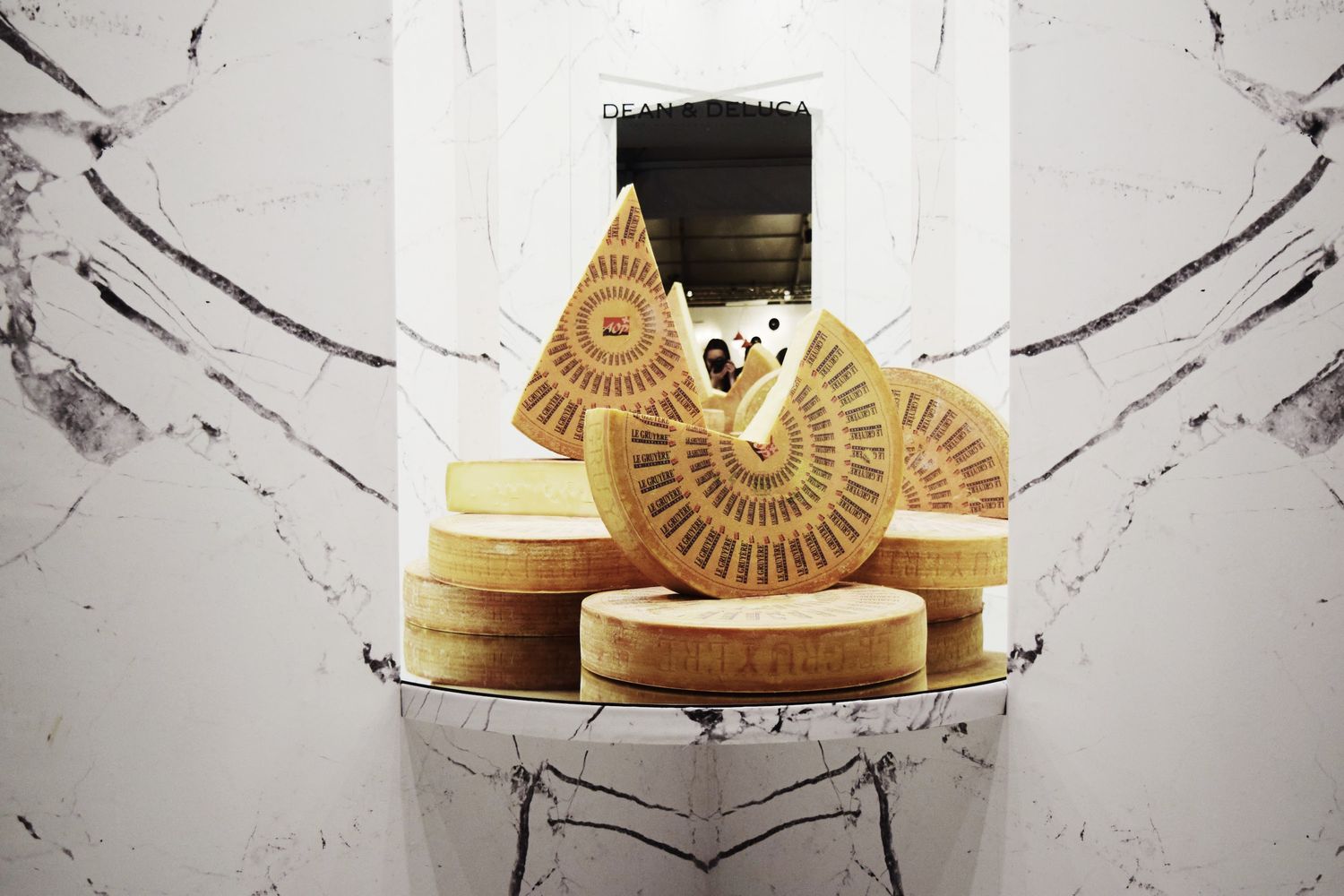 Vist designmiami.com for 2016 dates!