Miami is a bustling, metropolitan city that is constantly evolving. There are amazing restaurants to meet all of your cravings, beautiful art collections and architecture all throughout the city and the people are diverse, fun and will always keep you on your toes. Below you will find a round up of some of the best things to do in Miami!
No matter what your ideal vacation looks like, Miami has something to offer. Here's an overview of the best things to do in Miami Beach, no matter how long or short your visit is!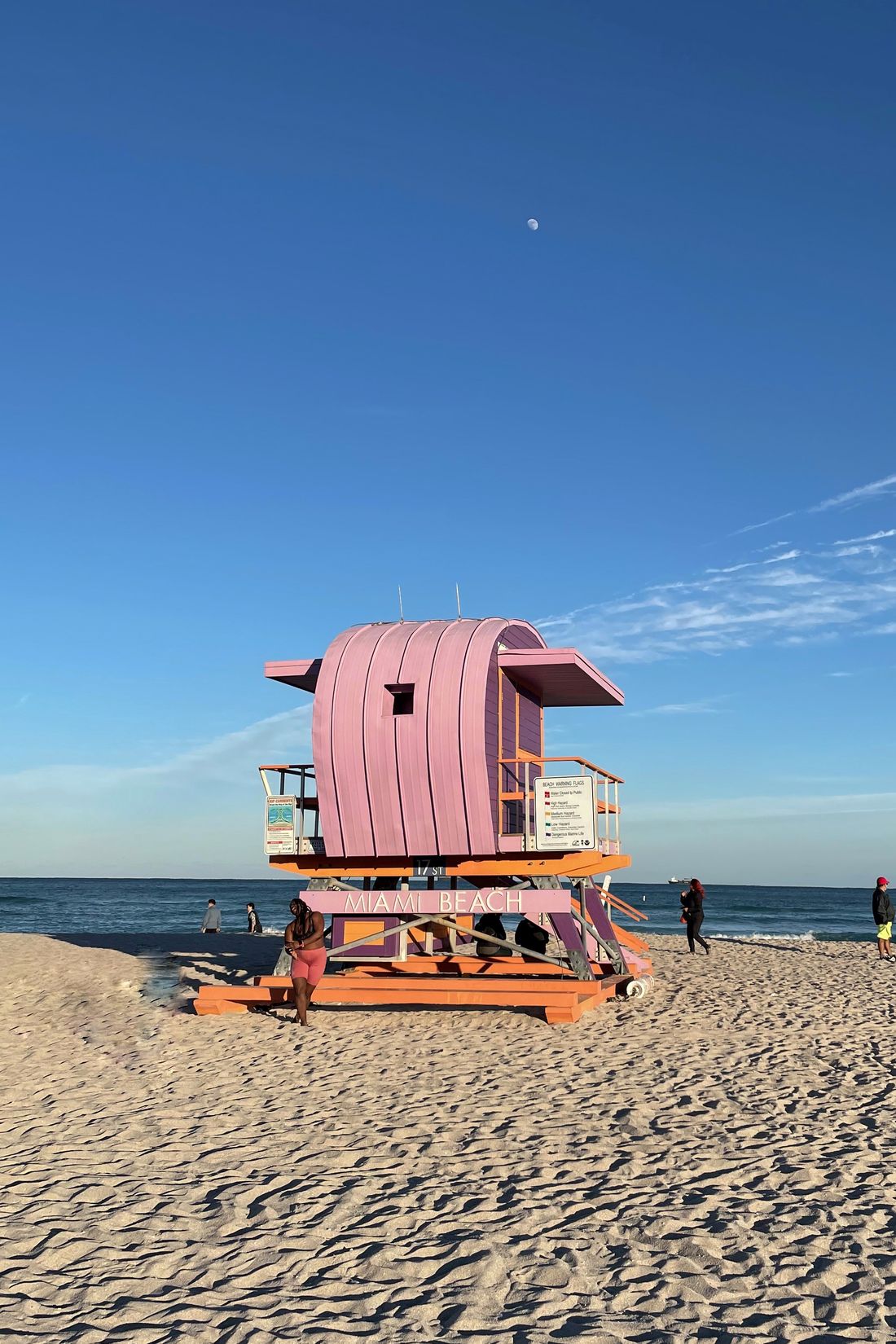 Hit the Beach!
It seems like an obvious one, but you really cannot miss the beach if you come to Miami. Whether you go to south beach and see all the quirky locals milling about on roller blades or take it up north towards Aventura for a more family centric beach trip, you will not be disappointed. You can bring your own supplies or rent chairs from one of the local vendors, who also happen to supply drinks, food and all your other beach needs! I guarantee the beach is one of the best things you can do in Miami, year round.
Discover Wynwood Walls
If you want to mill about in a more artsy area, take it over the bridge to Wynwood. Wynwood is a hipster area of Miami complete with street art graffiti, cool pop up restaurants and tons of local boutique shopping. Wynwood is definitely a must see neighborhood if you are looking for some of the best things to do around Miami, and I guarantee you'll get a great picture there. The Wynwool walls offer some of the most stunning large scale art you've ever seen!
Institute of Contemporary Art
If wynwood graffiti didn't quench your thirst for local miami art then look no further than the institute of contemporary art. An often overlooked thing to do in Miami, the art installations at this museum are constantly changing and many are interactive exhibits. Be sure to check the schedule to see what events are popping up, it's just located a few blocks away from Wynwood, so make an artsy day out of it!
Brickell Bar Crawl
Brickell, the spot in Miami that will make you feel as though you are in New York City, a smaller, more humid version. Full of young 20-something professionals, Brickell is bursting with nightlife and fantastic restaurants, you cannot miss this neighborhood in Miami. If you find yourself in Brickell and are craving some delicious drinks head over to Riverside or American Social for a drink by the water and then take it inland to one of the many bars Mary Brickell Village has to offer!
Wynwood Bar Crawl
Brickell may not be your jam or maybe it's later in the night and you're looking for some serious bar hopping action. Wynwood at night is full of all ages going to all the different clubs, dive bars and upscale restaurants your heart could desire. My personal few favorites to bar hop to are Astra, Shots (for themed shots that will blow your mind), 1800 lucky for some asian inspired drinks or to the back of Coyo taco for their speakeasy bar, make sure you grab some tacos too. I would say that going out at night in Wynwood is one of the best things to do around the city.
Coconut Grove Farmers Market
Once you've had your fill of partying and soaking up the Miami nightlife, stop by the farmers market on Saturdays all day in Coconut Grove. Reminiscent of Los Angeles, you'll find all the vegan and plant based options in addition to local Miami cuisine. The farmers market is famous around Miami and you will be sure to find something you can enjoy. Pro tip: don't miss out on the ice cream!
Wander the Perez Art Museum
Miami is full of art from all over the world and Perez Art Museum or PAMM as it is known by the locals is a one stop shop for all things contemporary art. They have local installations as well as artists from all over coming to display their collections. Not only does PAMM have amazing art but they also offer the most beautiful views of Miami and have a fantastic cafe to sit outside and look at the skyline of downtown Miami.
Frost Science Museum
If art isn't your thing, check out the science museum right next to PAMM. It isn't just for kids! The science museum is fully loaded with a planetarium, interactive exhibits and some interesting facts about Miami and its nature scene. The science museum is my personal favorite place to go when the summer heat gets to be too much to handle.
Miami Beach Botanical Gardens
If you are more of a flower and nature lover then you can't miss a trip to Miami Beach to explore the lush botanical gardens. The Miami Beach Botanical Gardens are full of flowers and trees native to south Florida. They have a very interactive butterfly habitat, great for photo ops if you are into that! The Botanical Gardens are also located next to Lincoln Road so make it a whole day and hit some local shops and coffee shops while you are there.
Take An Everglades Day Trip
When the botanical gardens don't provide you with enough nature or if you want to see some alligators, take a drive an hour south to the Everglades. Down there you'll feel like you are in a different city, there are many nature walks through the swamp lands and you can see alligators, indigenous birds and maybe even a Florida panther (this rarely happens though don't worry). I would definitely consider the Everglades a top activity around Miami. Pro Tip: Do not go in the summer, the mosquitoes tend to be annoying.
Chill at the Standard Spa Day
If the stress of being on vacation starts to weigh on you, take a relaxing day off at The Standard Hotel. As one of the oldest spas in Miami, you are sure to feel amazing afterwards. They offer a haman, massages, or just a day pass to lay by the pool. The Standard Spa is not just like any other spa, they have a beautiful pool surrounded by sand and overlook onto the bay. Make sure you stay for sunset, it can't be beat.
South Pointe Park
One of my personal favorite spots in Miami Beach is South Pointe Park. Located at the furthest south location on the beach and across from the iconic Joes Stone Crab, pick up some food and take it across the street for a picnic on the lush grass overlooking the ocean. South Pointe Park is also the perfect place to bring roller blades or a bike or just walk around and look at the local scene, there are also so many dogs to play with.
Explore Sunset Harbor
Sunset Harbor is a local hangout if I've ever seen one. The shopping around this neighborhood is all local boutiques with one of a kind pieces and some of the best sushi I have ever had, make sure you check out Pubbelly Sushi and get the spicy tuna crispy rice. In Sunset Harbor you can also rent jet skis or paddle boards and have some fun out on the bay, the water is flatter than the ocean so newbies this spot is great for you to test your nautical abilities.
Oleta State Park
A must do if you are a nature lover and much closer than the Everglades. Oleta State Park is a one stop shop for all things nature. You can kayak through mangroves out onto open water, rent mountain bikes and hit up their trails or just have a nice day walking on nature trails. Make sure you bring lunch and have a picnic, my recommendation is to pick up subs from Publix, a classic Miami meal.
Catch a Heat Game
Even if you aren't a huge Heat fan, the energy at Miami Heat games will give you goosebumps. Going to a heat game feels like going to a concert, the vibes people give off and the music blasting through the speakers, it really does feel more like an event and less like a sporting game. Bonus: the food will blow your mind, it isn't just arena food, trust me!