South Florida around Miami has a bunch of interesting and noteworthy spots to check out. One of the best parts about vacationing in Miami is that if you drive even an hour or two north or south, you can be in a completely different area with a ton of gems to explore. Below you will find a list of some of the best day trips from Miami. Some are even worth an overnight stay!
While there are a load of interesting things to do in Miami and Miami Beach, sometimes you just want to escape the crowds for a bit.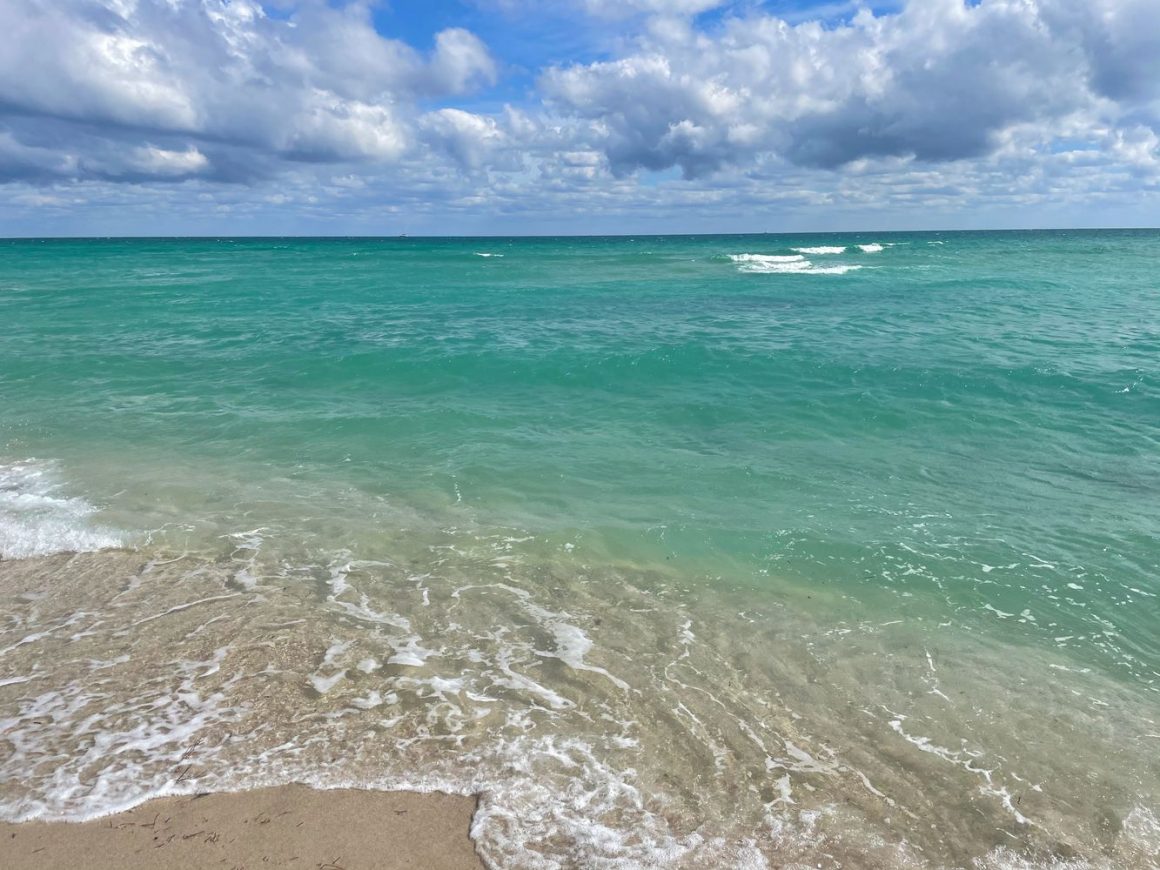 Key West and Key Largo
Everyone knows about the Florida Keys, but what many people don't know about is the abundant activities you can do just two hours south of Florida. The Keys consist of a few separate islands, all reachable by car. If you do make it down to the Keys, make sure you grab a slice of Key Lime pie, my personal favorite spot is Blue Heaven for a delicious personal size pie. If you make it down to Key West, the furthest island, make sure you check out the southernmost point of Florida, only 60 miles from Cuba.
Boca Raton
For a more suburban atmosphere, check out Boca Raton. A little under an hour drive from Miami, Boca is a slice of suburban heaven right on the east coast. The beaches up there are calmer and more family friendly. My personal favorite beach is Red Reef Park, where you can camp, picnic and rent snorkeling equipment if you want to swim out and look at the preserved reef and all the beautiful marine life. If you are looking for a more upscale experience, definitely try and get in at the Boca Beach Club for poolside drinks and delicious dining.
Islamorada
If a 3 hour drive to Key West isn't exactly in the cards for your trip, try one of the closer islands. Islamorada is just an hour south of Miami and you will experience a beautiful drive along the water as you go over the long bridges connecting the islands. Islamorada has great fish shacks to try some local Florida delicacies and there are plenty of places to rent kayaks and canoes to explore the oceans down in the keys. If you want to turn your day trip into an overnight getaway, or you just want a nice romantic dinner, check out Cheeca Lodge, definitely one of the nicest places to stay south of Miami Beach.
The Everglades
Everglades national park is truly a part of Florida that can't be missed and there is something for the whole family to enjoy. Starting at the northmost point of the Everglades check out the smoothie and fruit stand "Robert is here" for a delicious fruit smoothie and their local petting zoo for the kids. Further south you can find hiking trails, swamplands and airboat tours. If you go on a calm enough day you will definitely spot some alligators, they are friendly as long as you don't bother them sleeping. For any bird lovers, there are many birds indigenous to the Florida Everglades and sometimes they even stay still to snap a picture with!
Marco Island
To explore the West coast of Florida and experience the Gulf of Mexico, take a little trip out to Marco Island. This sleepy little beachside town is the perfect escape if Miami gets to be too much. Marco Island is the pinnacle beach town, connected by canals and bridges. You will feel like you've been transported back in time on this day trip from Miami. The beaches on the west side of Florida are definitely more conducive to long walks with loved ones and sipping margaritas poolside at one of the many hotels lining the coast. A pro tip if you are looking for a fresh fish dinner is to make a reservation at Finns bistro, the food and staff will not disappoint you!
Fort Lauderdale
Just 30 minutes north of Miami you will find the city of Fort Lauderdale. Some say this area is like Miami's grown up cousin. Fort Lauderdale, more specifically Las Olas Boulevard is where the party's at once the sun goes down! For a fraction of the price of going out in Miami, you can have a great time in "Laudy" as the locals call it. My top tip is to start your night at Rocco's Tacos for margs and tableside guac before taking yourself out on the town! Fort Lauderdale's boardwalk is definitely more pedestrian friendly than Miami and you can rent bikes, roller blades and more to make the most of your day up there.
Palm Beach
Palm Beach is a nearby city known for its glitzy allure, one might compare it to the Beverly Hills of Florida. This is definitely one of the more glamorous day trips from Miami. A little over an hour and a half from central Miami you can find yourself on basically empty white sand beaches. For a very romantic and lavish getaway, stay at The Breakers Palm Beach and enjoy their spa and beachside amenities.
Palm Beach also has activities for nature lovers including the Panther Ridge Conservation Center where you can see all types of big cats from Florida Panthers to mountain lions and cheetahs. If that doesn't fulfil your desire for wildlife, check out Lion Country Safari at the Palm Beach Zoo, the zoo also has a waterpark which is reason enough for me!
Coral Castle
While a trip to Coral Castle won't take up a whole day, it is definitely worth the drive. Located in Homestead, a mere 30 miles from Miami, this castle built entirely from limestone and coral is a tourist attraction that draws crowds every weekend. You can spend a couple hours wandering over the castle and then take a short drive to the nearby famous Knaus Berry farm for strawberry picking and their one of a kind, ginormous cinnamon rolls.
Shark Valley
One of my personal favorite adventures around Miami is Shark Valley. Don't let the name scare you, this 14 mile stretch of road just north of the Everglades is ideal alligator viewing land. Once you make it down to Shark Valley, rent a couple of bikes and bike all the way down to the lookout point, on your bike ride watch out for the alligators sleeping in the swamplands lining the road. Have no fear, it's very safe and the alligators can't catch you on those bikes! How's that for one of the more adventurous day trips from Miami?
Bimini
Lastly is a day trip that requires a little more work than just a drive. The Bimini islands are just 50 miles off the coast of Miami and welcome all visitors with their sparkling white sand beaches and abundance of activities. Easily accessible by boat in just under two hours, Bimini provides a much more affordable way of experiencing the Bahamas.
If you don't have access to a boat, you can also hop on a glass bottom boat tour leaving Miami and going out to Bimini. Once you've arrived there, they offer bars for drinking, fishing expeditions or even swimming with dolphins up close.