I recently stayed at "Found Miami Beach powered by Sonder" long-term hotel in Florida. I had an overall good experience and wanted to share my thoughts on Sonder and this particular residence.
What is Sonder?
Sonder is a long-term hotel company that gives customers bigger discounts depending on how long they stay. You can stay just a few nights or several months – as you like! The concept is great for remote workers and people who don't want to be tied to a long-term lease. Sonder operates hotels around the world in dozens of popular major cities.
Something to know about Sonder is that daily housekeeping is not included in your stay. You need to pay separately if you want your room to be cleaned. I personally didn't mind this at all, especially because the price is less overall!
You can book Sonder directly for the best rate, or go through Booking, Hotels, or Expedia.
Checking into Sonder
Since some properties have mobile check-in enabled, Sonder requires you to verify your identity by taking a photo of yourself with your phone using their app. Some people are uncomfortable with this process, but I personally didn't mind it.
Found powered by Sonder
This particular hotel is one of a handful of Miami Beach hotels operated by Sonder. It's located in the more quiet area of "Mid-Beach" in Miami Beach, on 29th Street. It's not very far from the action, but it's definitely several blocks away from the popular nightlife and restaurant spots. I actually preferred that as Miami can get pretty loud at night.
Here are the good things. The room itself is quite large and has a small desk, a refrigerator, two nightstands on either side of the bed, and a lounge chair. I loved the view I had over the canal, but I got lucky this time (the second time I stayed here, I had a concrete courtyard view).
The bad things about the room included a loud air conditioner and a very small sink that made it difficult to brush my teeth and wash my face. I didn't like that there was no garbage in the room, only in the bathroom. People are supposed to leave their trash in bags outside their doors for housekeeping to pick up which is pretty unsightly!
Here's a view of my room: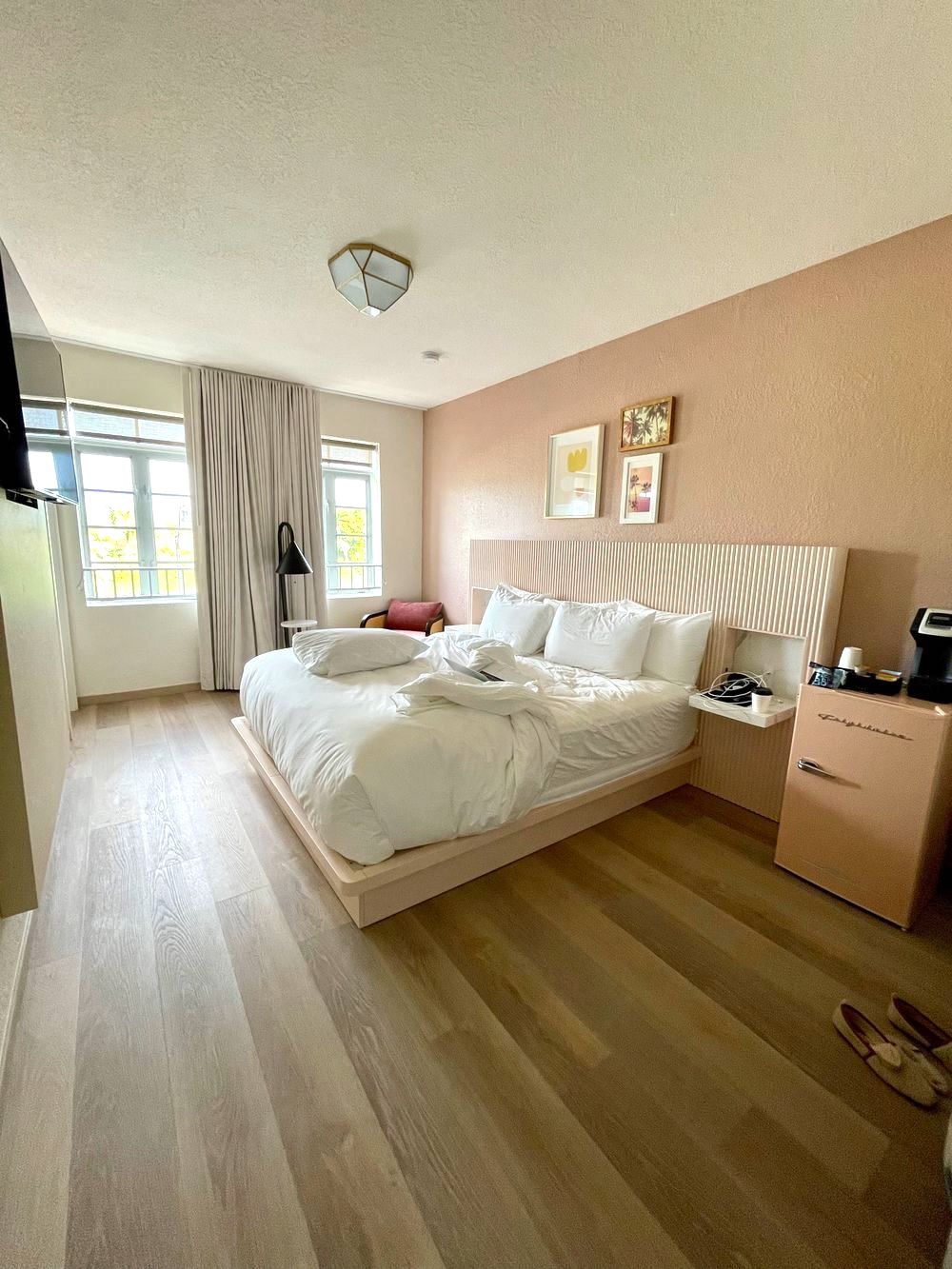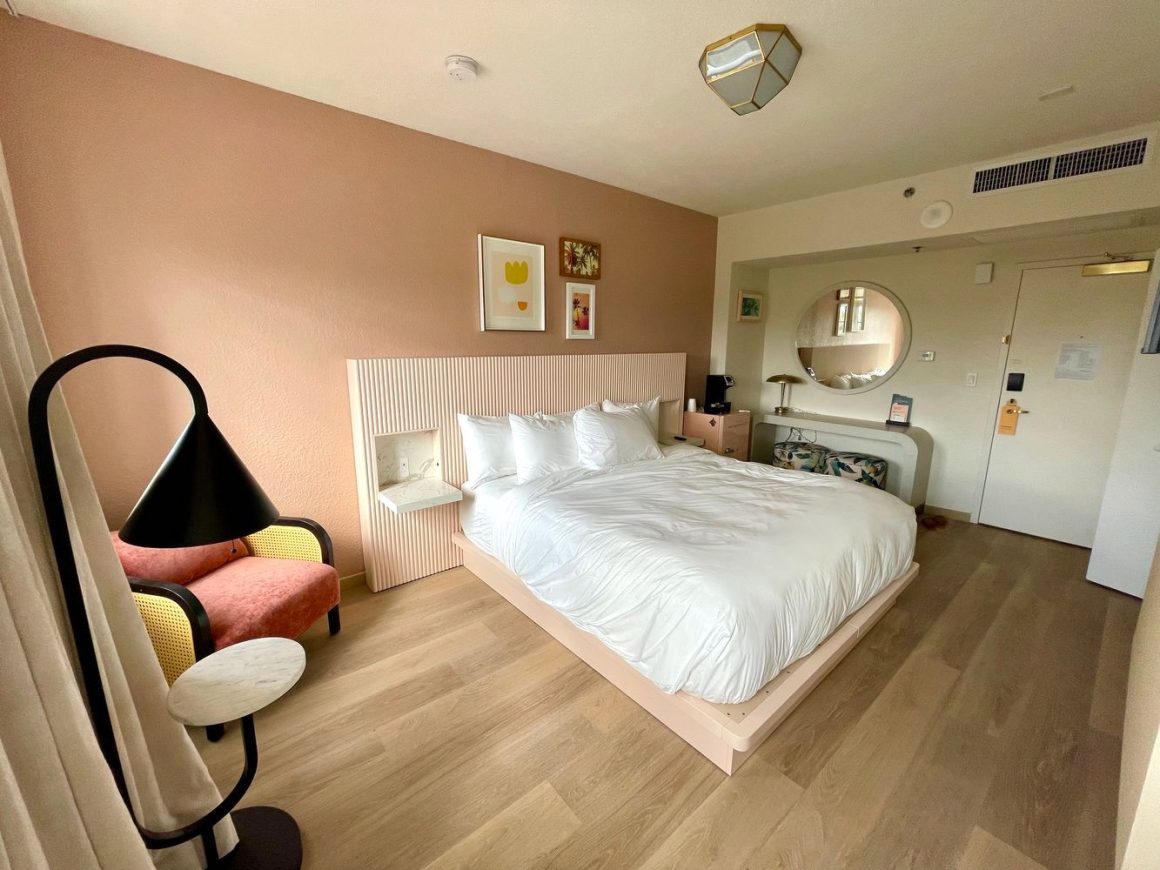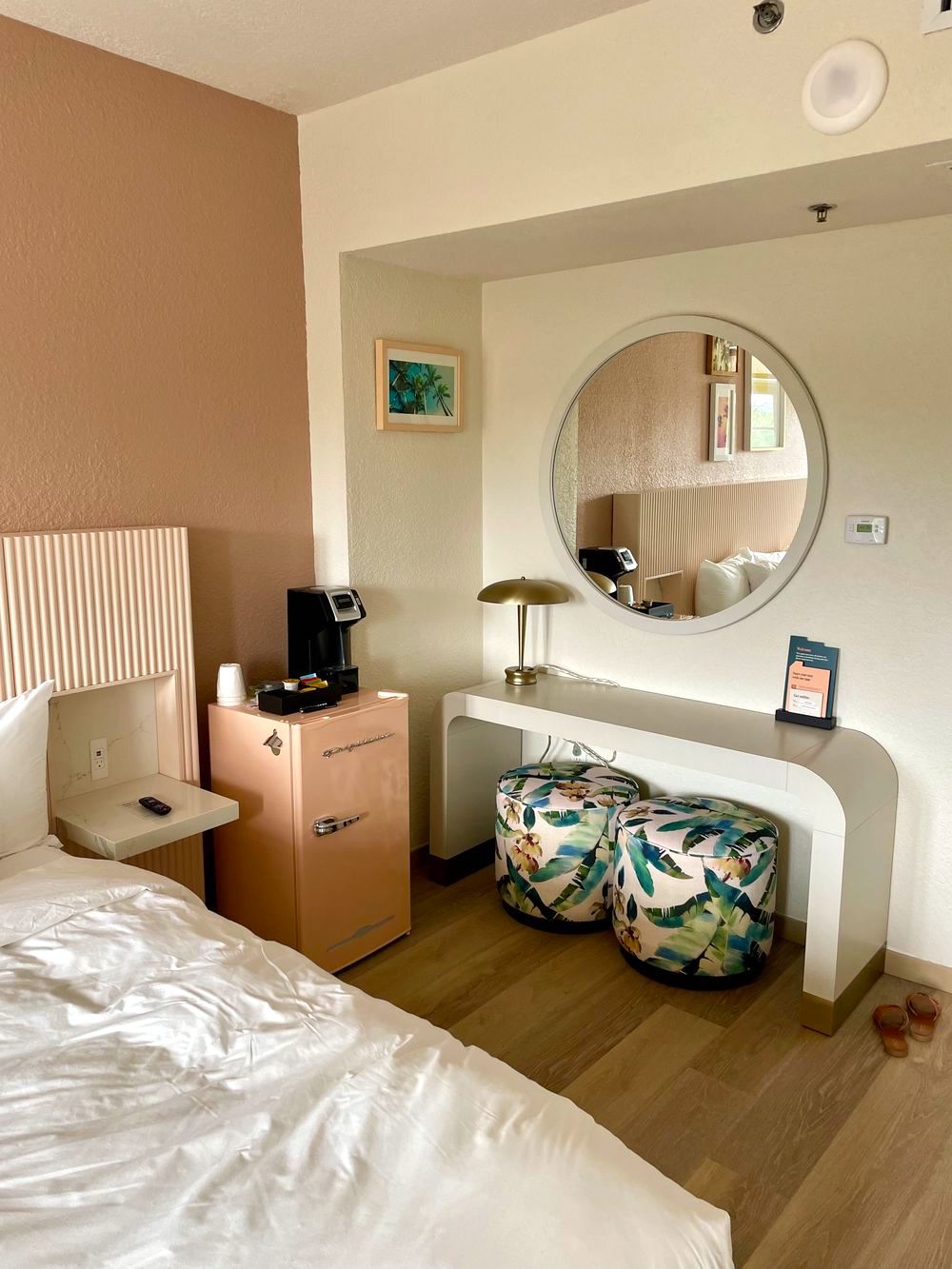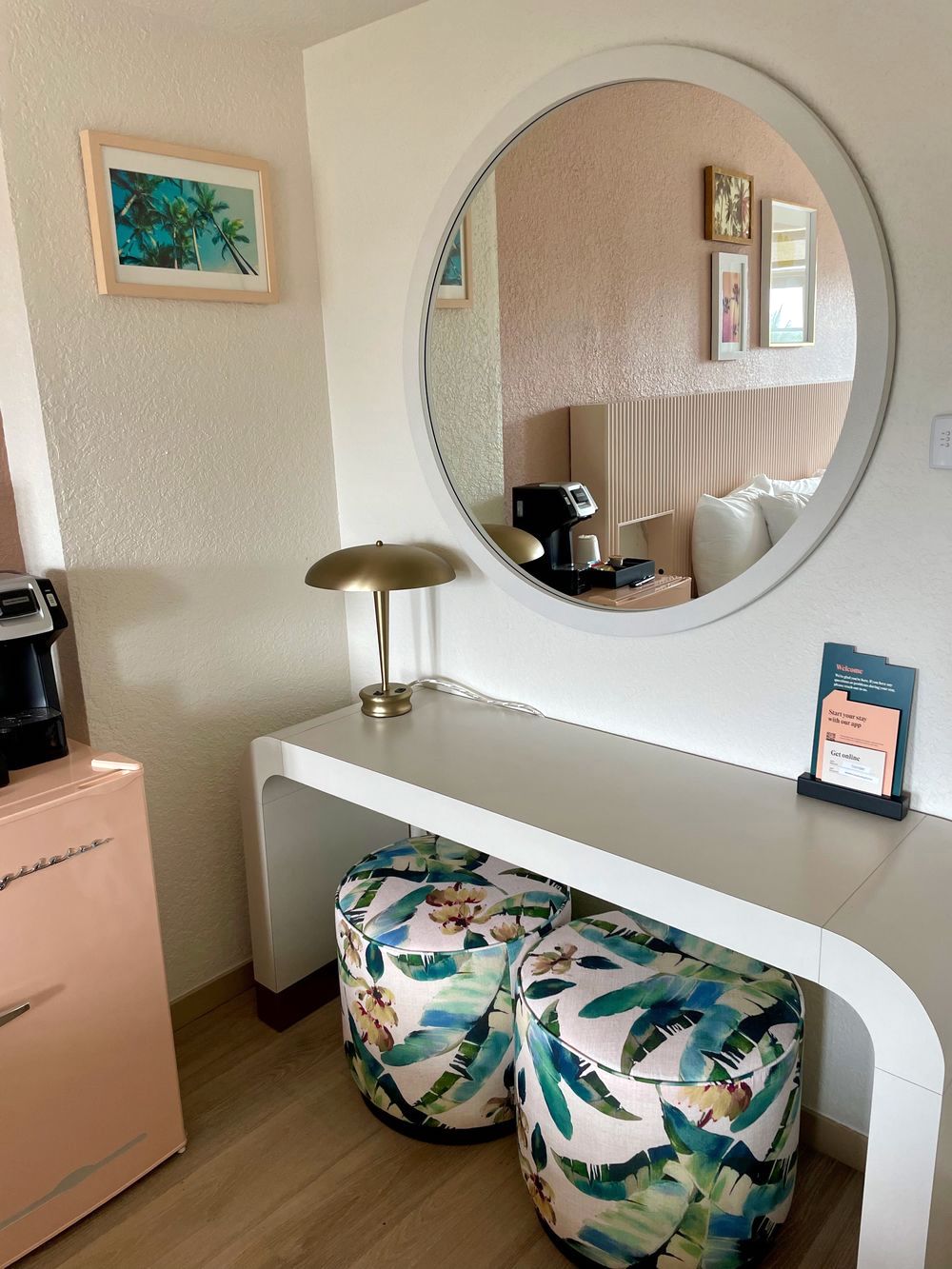 Bathroom
The shower stall was comfortable but I wish the sink was a bit bigger! The bathroom was equipped with a hair dryer at least.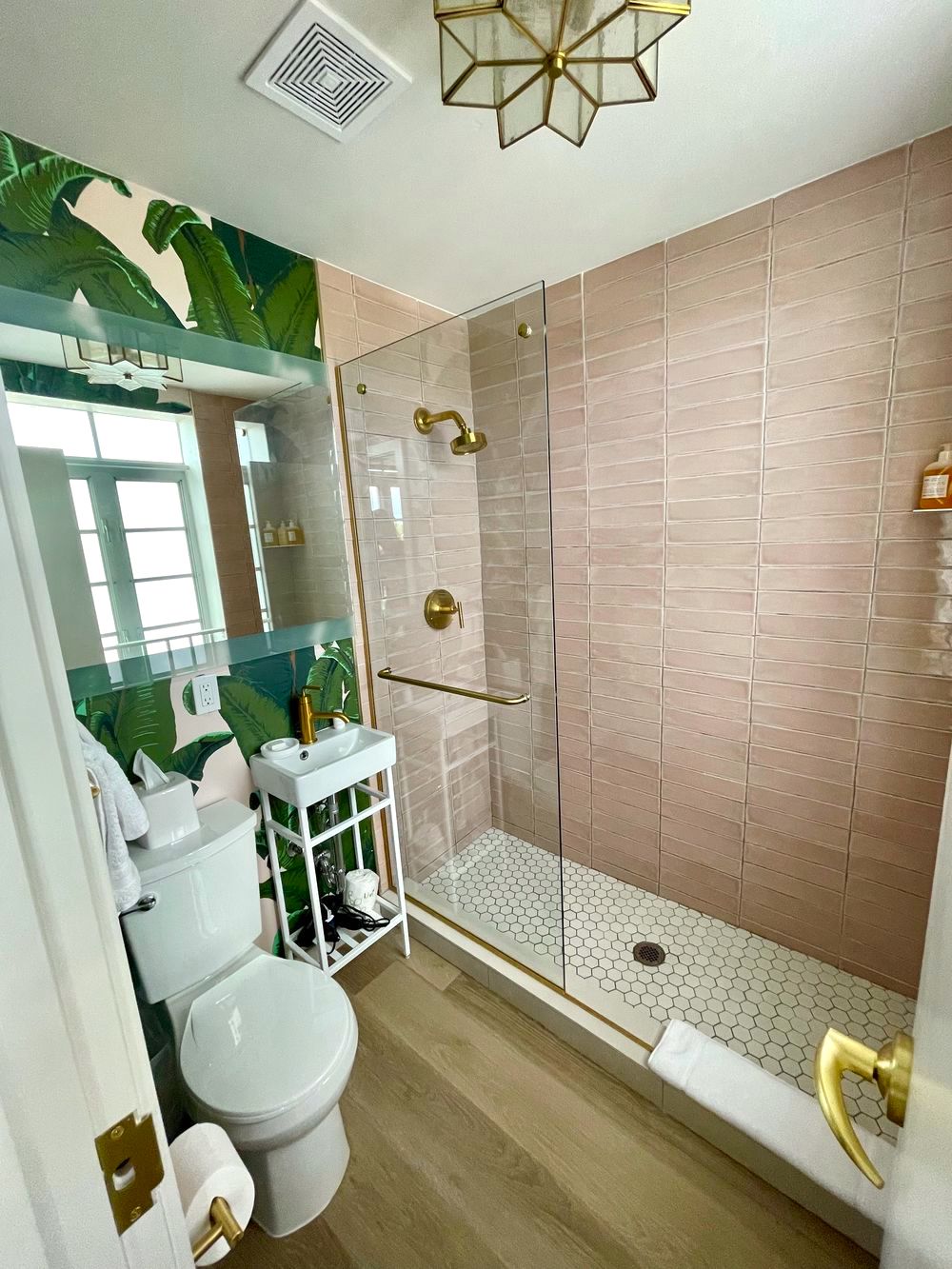 The hotel provides high-quality shampoo, conditioner, and body wash by Italian brand Davines! I really loved these products.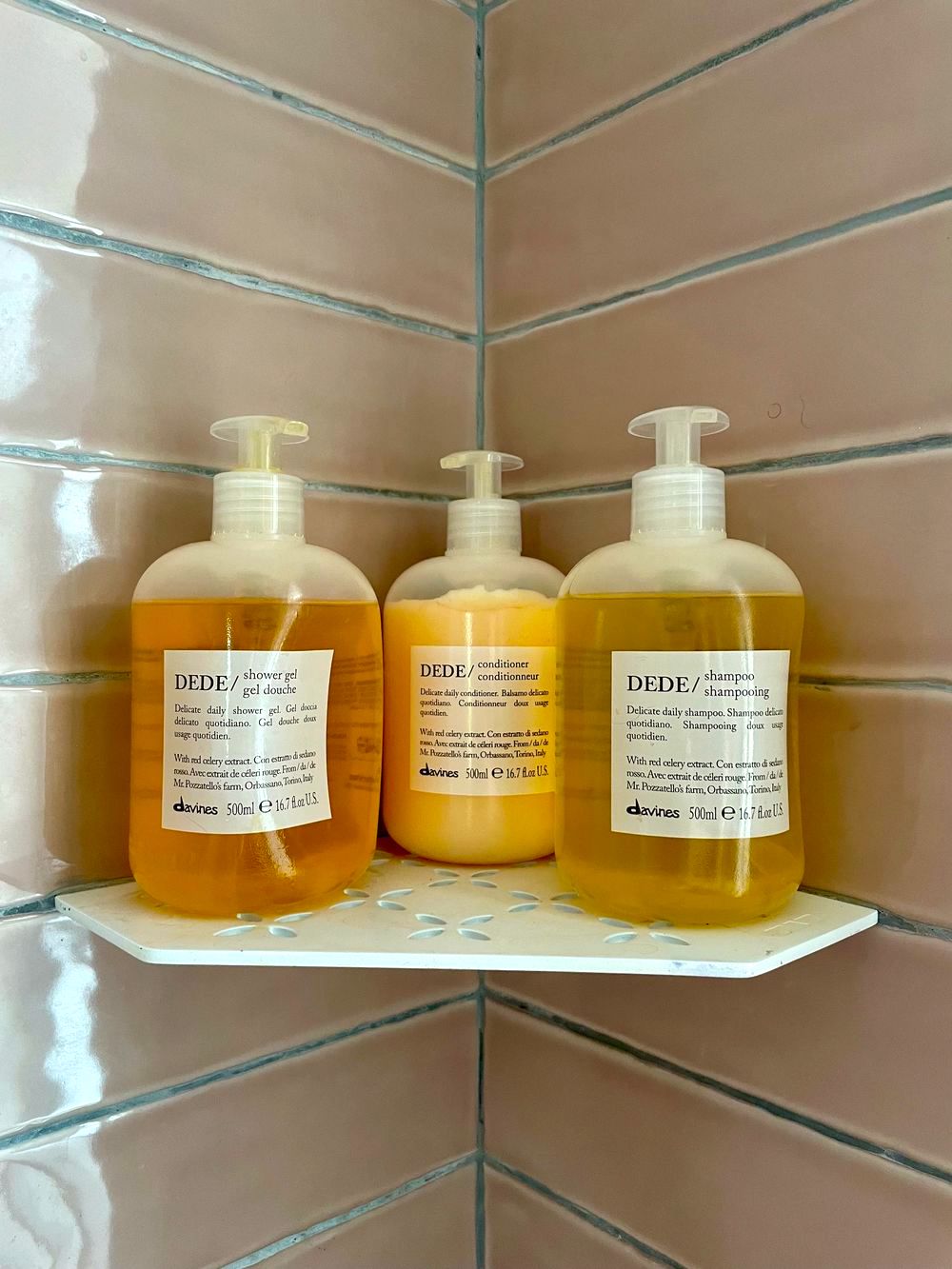 Amenities
Here are some perks you get in the rooms.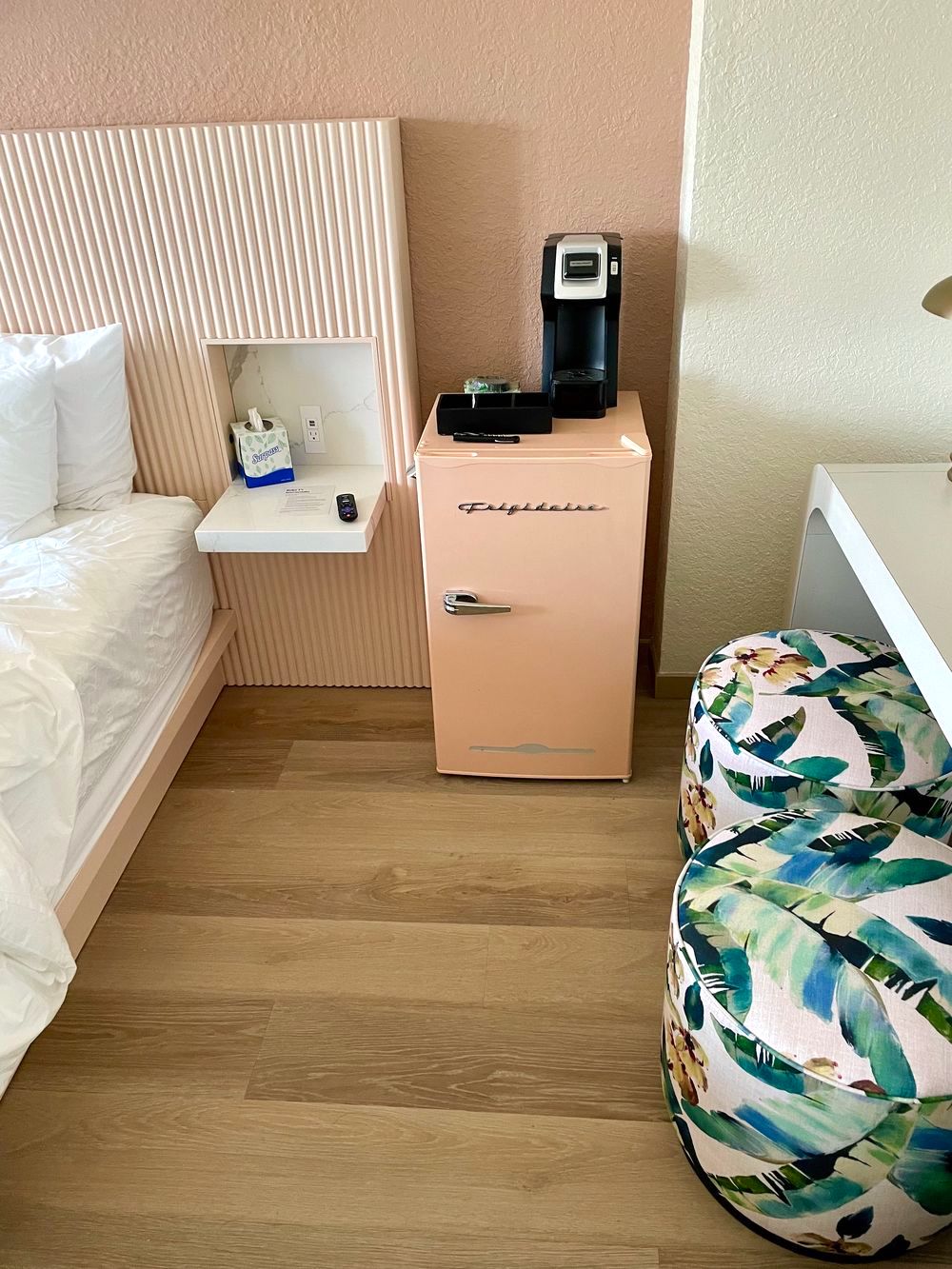 Each room is equipped with Roku televisions. You can hook up your Netflix account easily. There's also a coffee machine to make coffee or tea.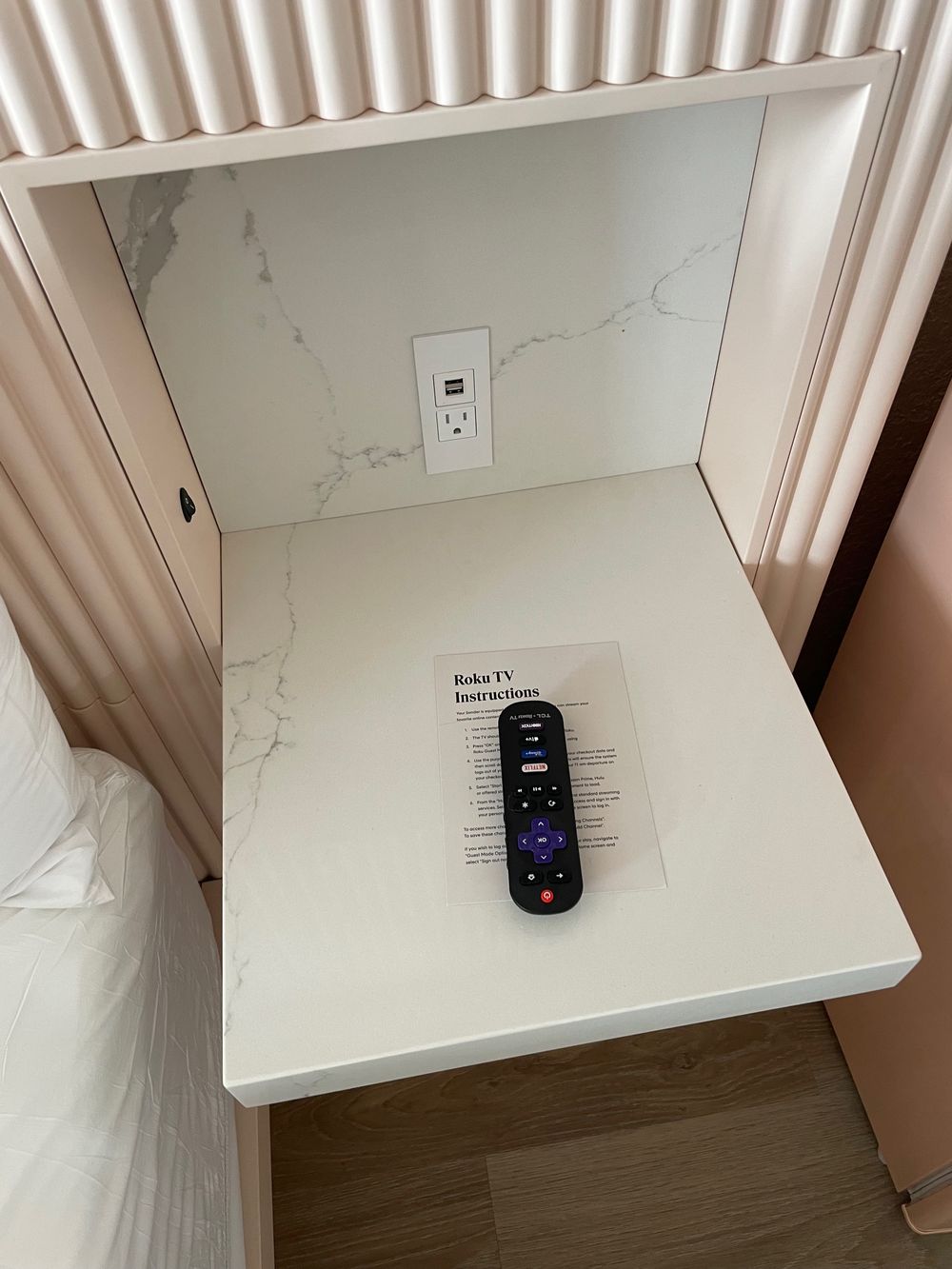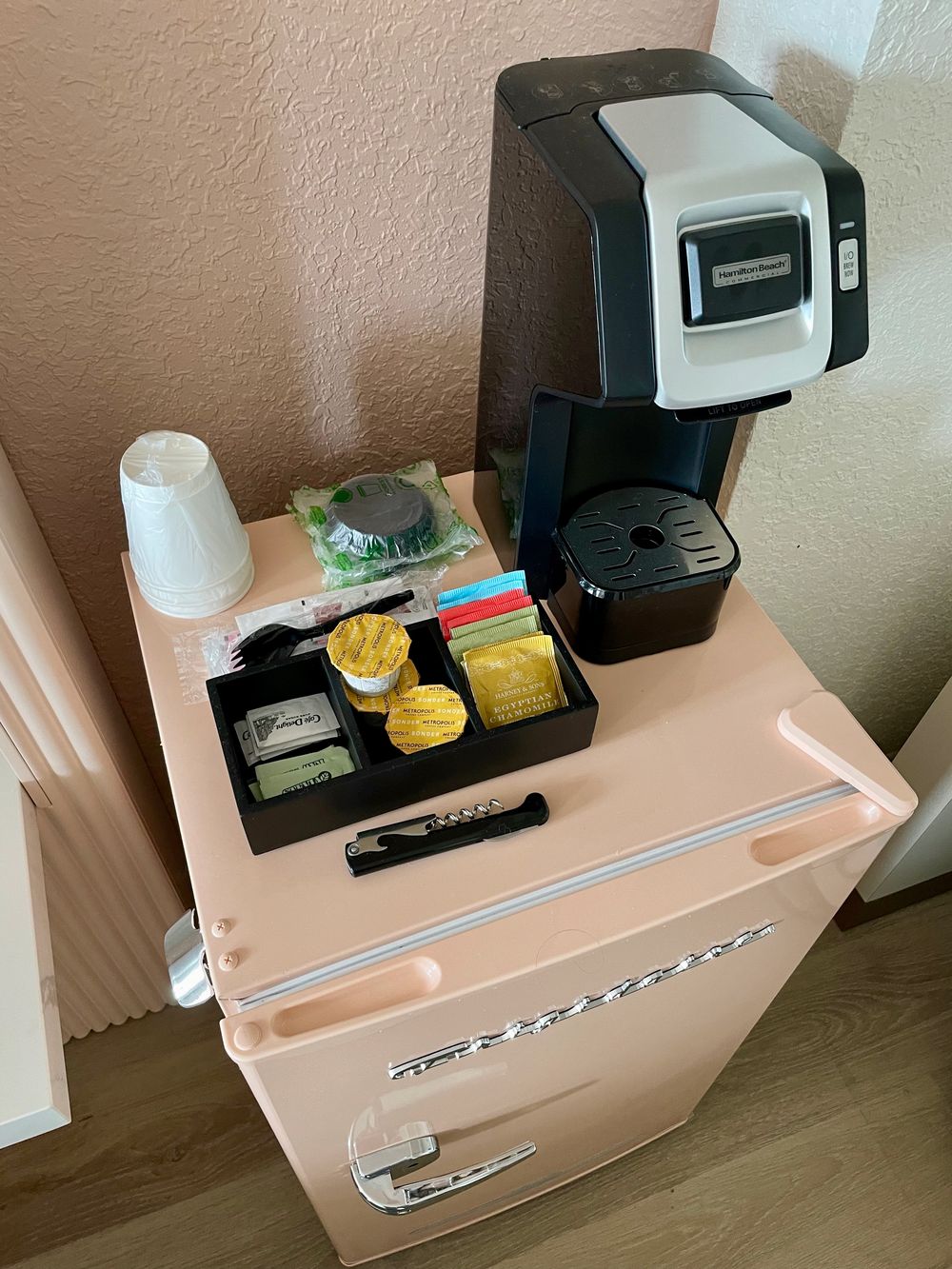 The mini fridge was nice for storing leftover food.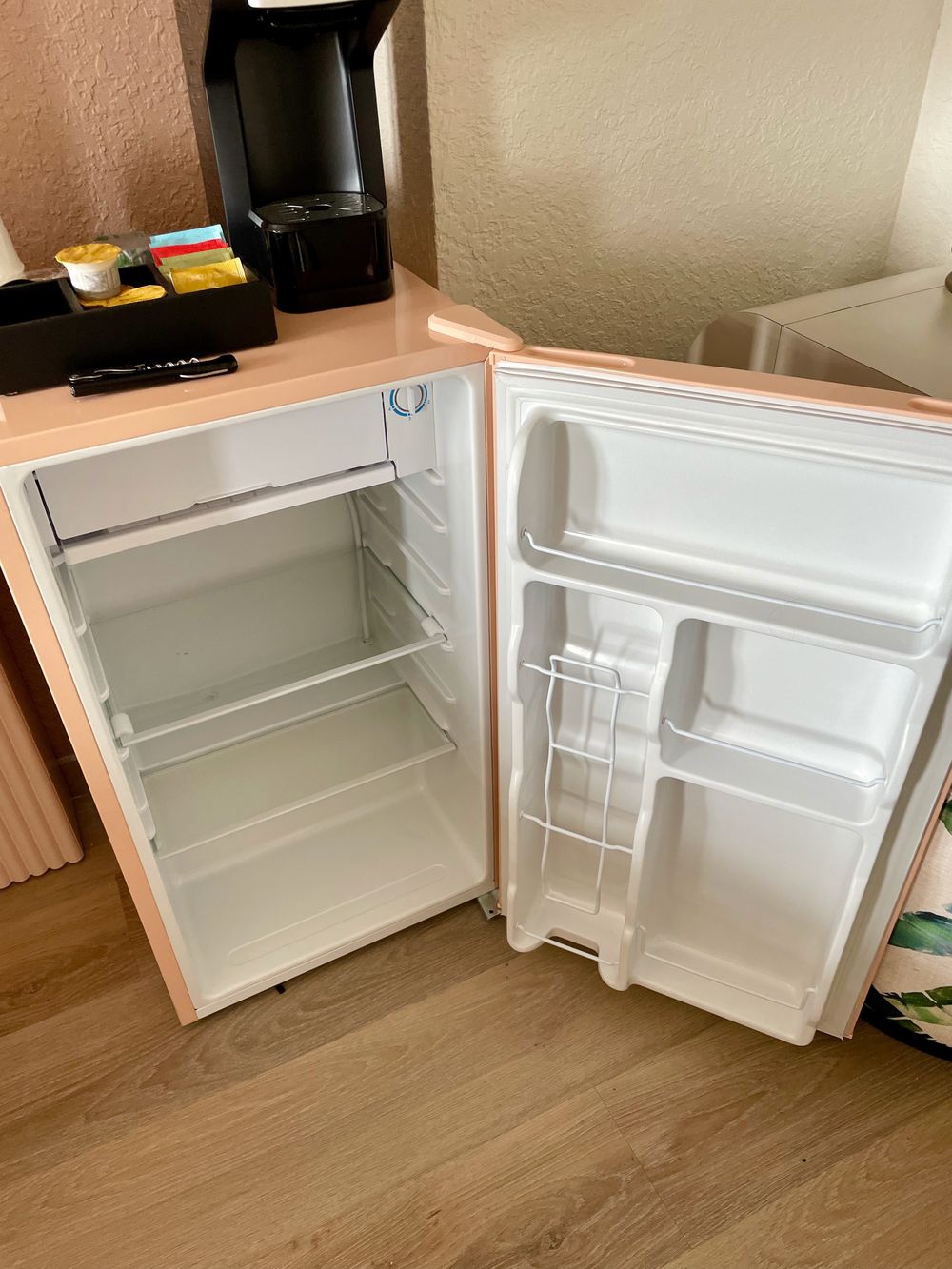 Lobby and Pool
I didn't use the pool but every time I walked by it wasn't too busy!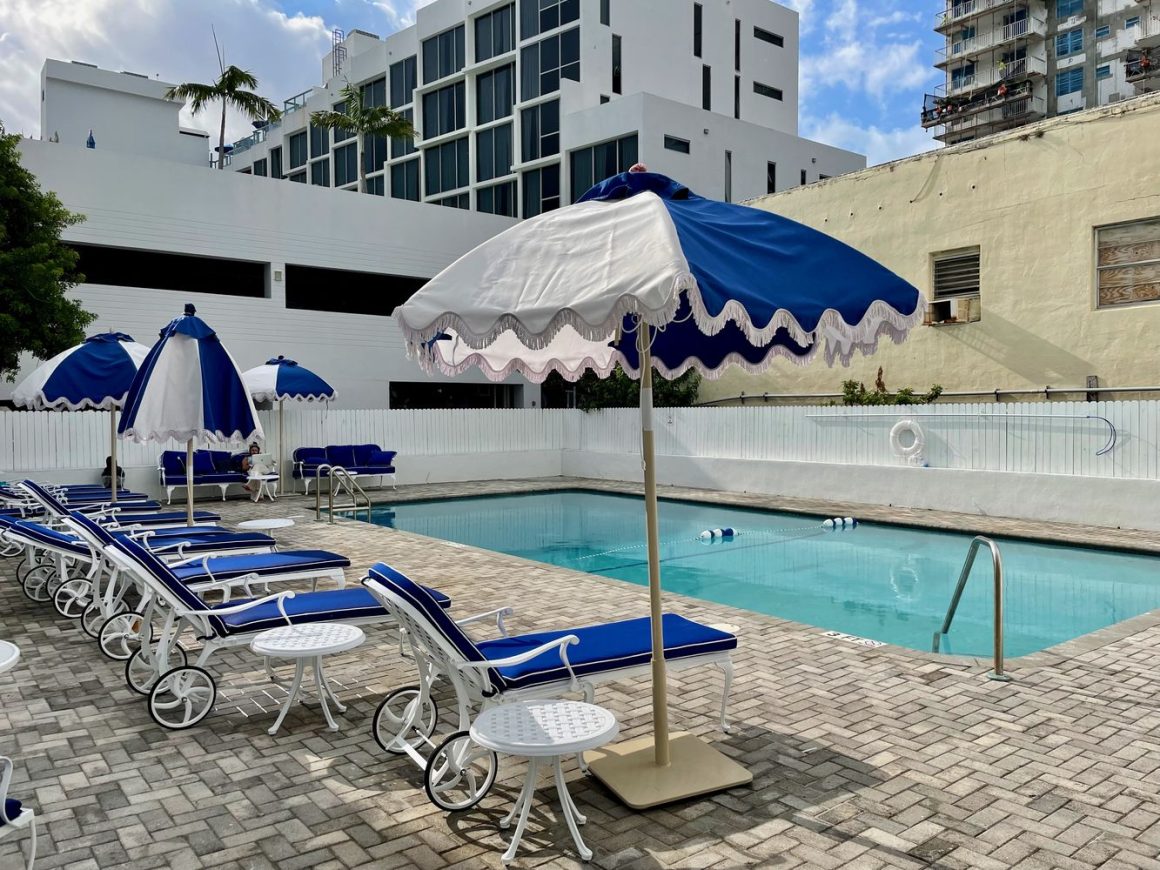 Here is the main entrance lobby. There were also coworking tables and chairs in another room where people could get some work done. I didn't snap a photo as I didn't want to disturb!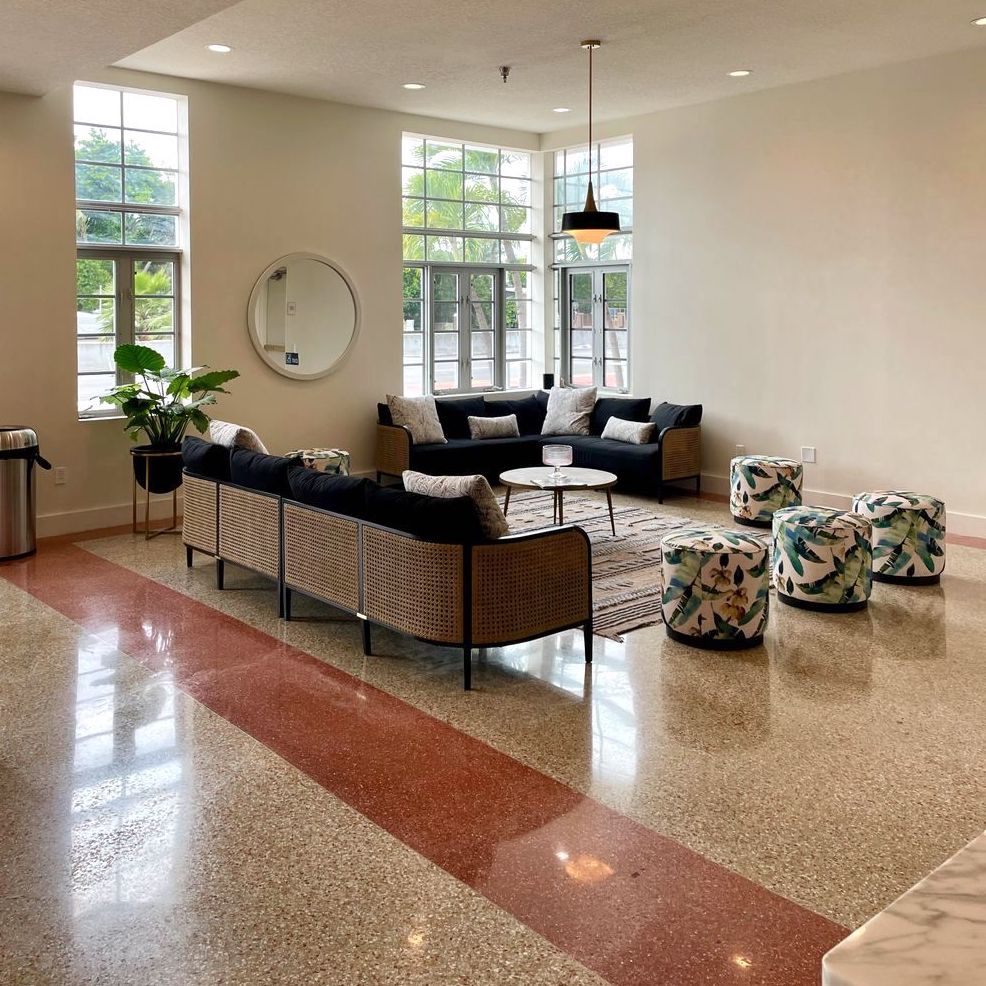 Fun Fact: What does "Sonder" mean?
Sonder is a term that describes the realization that each passerby has a life as vivid and complex as your own. This concept is not found in traditional dictionaries, as it was created recently, in the context of the Dictionary of Obscure Sorrows, a project by John Koenig. The project seeks to fill holes in the language, creating new words for complex emotions that do not have a descriptor. Though the term "sonder" is not recognized officially in linguistics or psychology fields, it has gained a certain amount of popularity in online!