Crema Gourmet Espresso Bar has several locations in Miami. I love this place because it's one of the few that sells affordable yet delicious sandwiches! Seriously, there are so many upscale restaurants in Miami but there are so few places to just grab a casual bite to eat during the day! Crema solves that problem and sells freshly made salads, bowls, sandwiches, and more. They also make delicious specialty coffee.
I love the Mid-Beach location the most because it's bright and sunny. Here's a peek inside!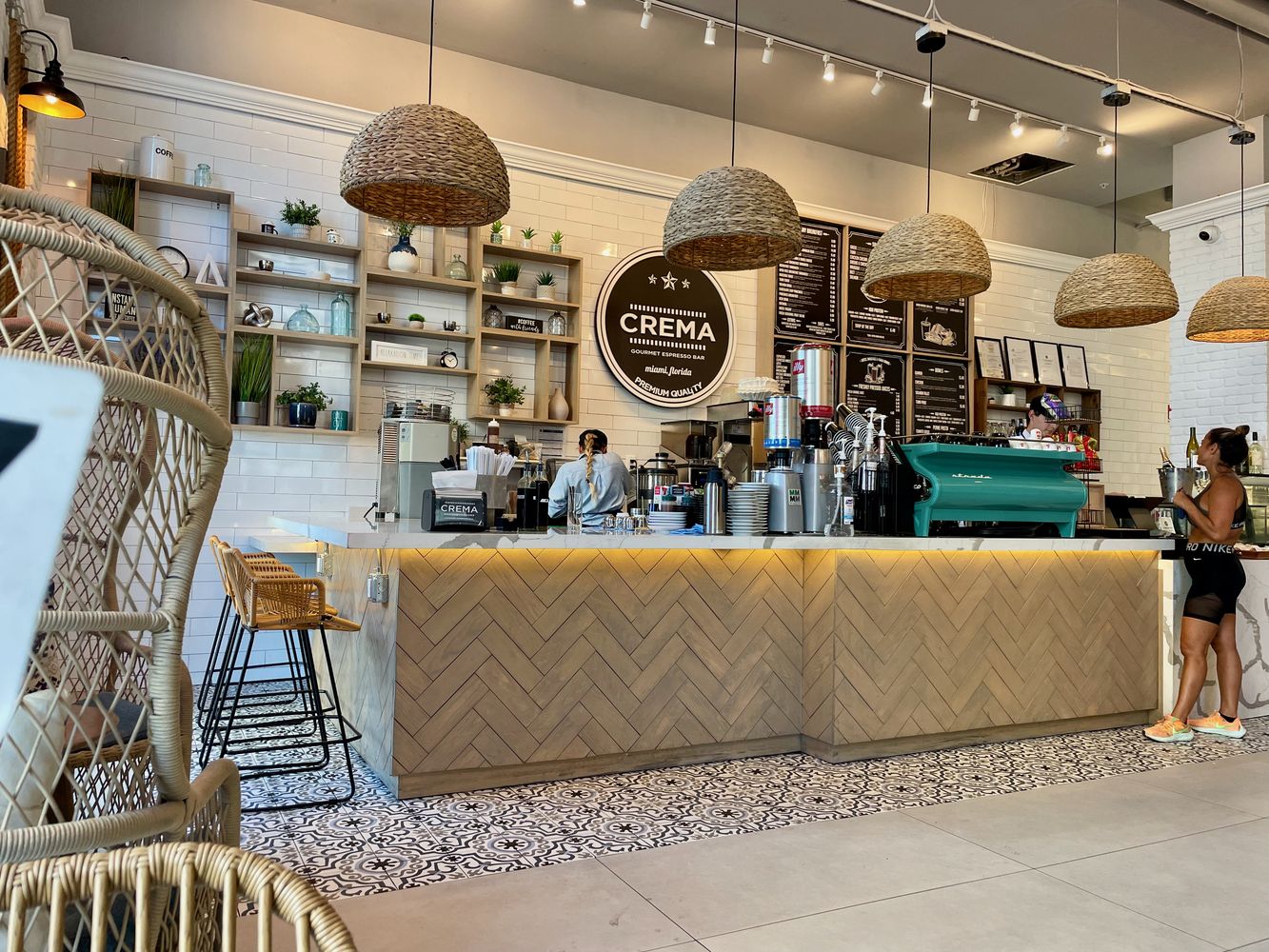 Here is my acai bowl: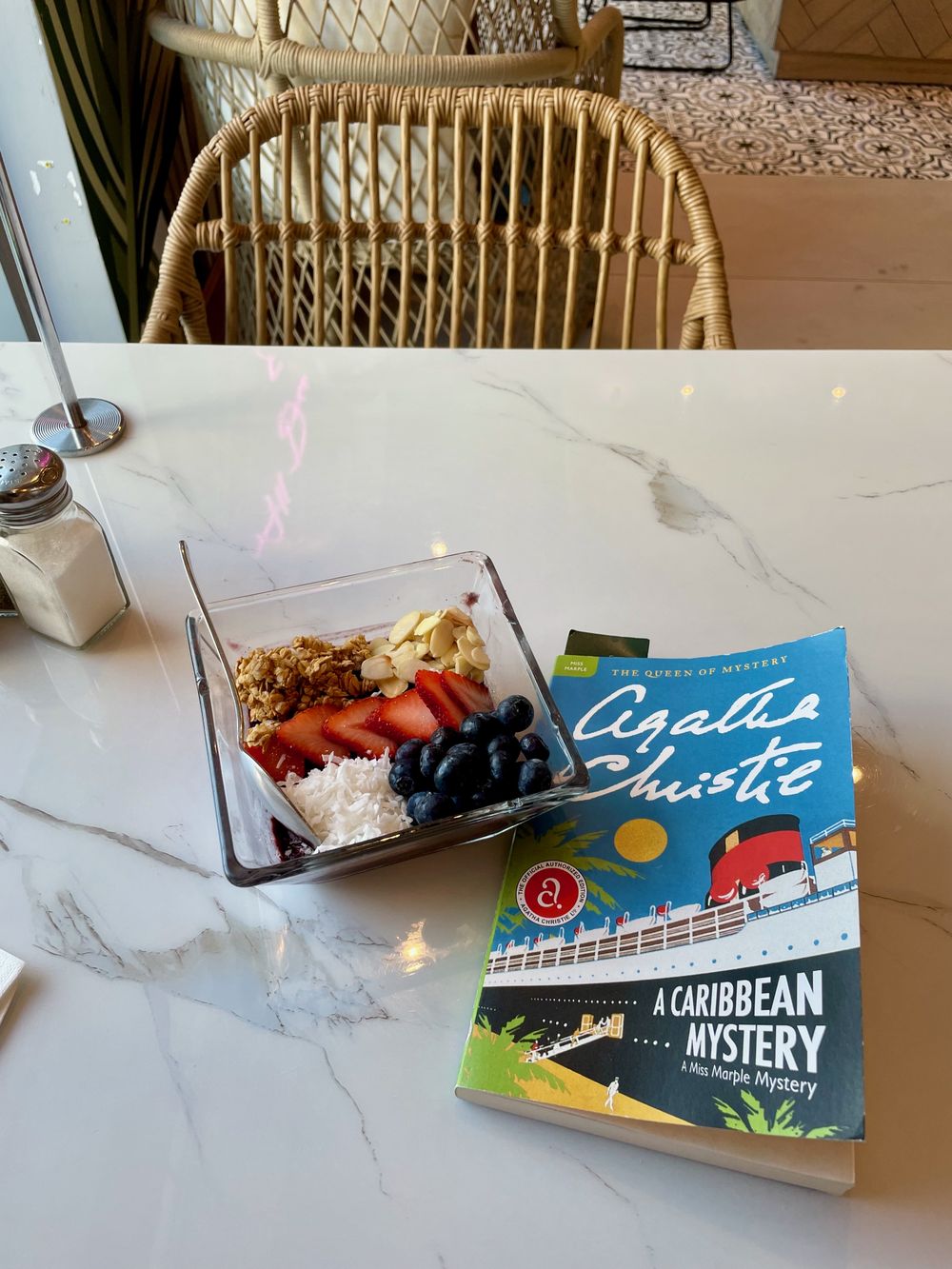 The South Beach location on 1601 Washington Ave is a bit sketchy but located not far from some nice hotels.
Crema Gourmet Espresso Bar
3400 Collins Avenue
Miami Beach, FL 33140