For as long as I can remember, I have been fascinated by the Kennedy family and the sixties culture as a whole. The mod style, pillbox hats, changing gender roles in America, and other shifts in culture made the sixties a pivotal decade in American history.
When an unplanned trip to Dallas meant I could see the famous Dealey Plaza – a place where the assassination of former President John F. Kennedy changed our nation's history – I knew I had to take the chance.
It's always an odd feeling to visit a place associated with death. After watching Netflix's Dark Tourist documentary, I realized just how popular it was for people all around the world to travel to sites associated with death. Now, I certainly wouldn't call myself a "dark tourist" by any means, but I can understand the fascination of visiting such sites that resulted in a massive shift in the direction of a country.
To be honest, visiting Dealey Plaza wasn't a particularly memorable moment of my life. Standing in the light rain (a rarity for Dallas!), I walked along the sidewalk adjacent to the road where JFK was shot, plenty of cars whizzing by at near highway speeds; it was just another ordinary Monday in Texas.
A large white X marks the approximate spot where JFK was shot from a sixth-floor window of the red brick Texas School Book Depository building – a place I immediately recognized from the photos in many American history books and websites.
A formal memorial has been erected in memory of JFK not far away at 600 Main Street, but visiting the actual spot of the assassination was far more important and interesting to me.
I didn't leave Dealey Plaza feeling any different, and in 2019, it's just another busy road in a major city. But I'm glad I paid my respects during a short visit which lasted all of 10 minutes or so, to our former President, who was beloved by so many people in the country.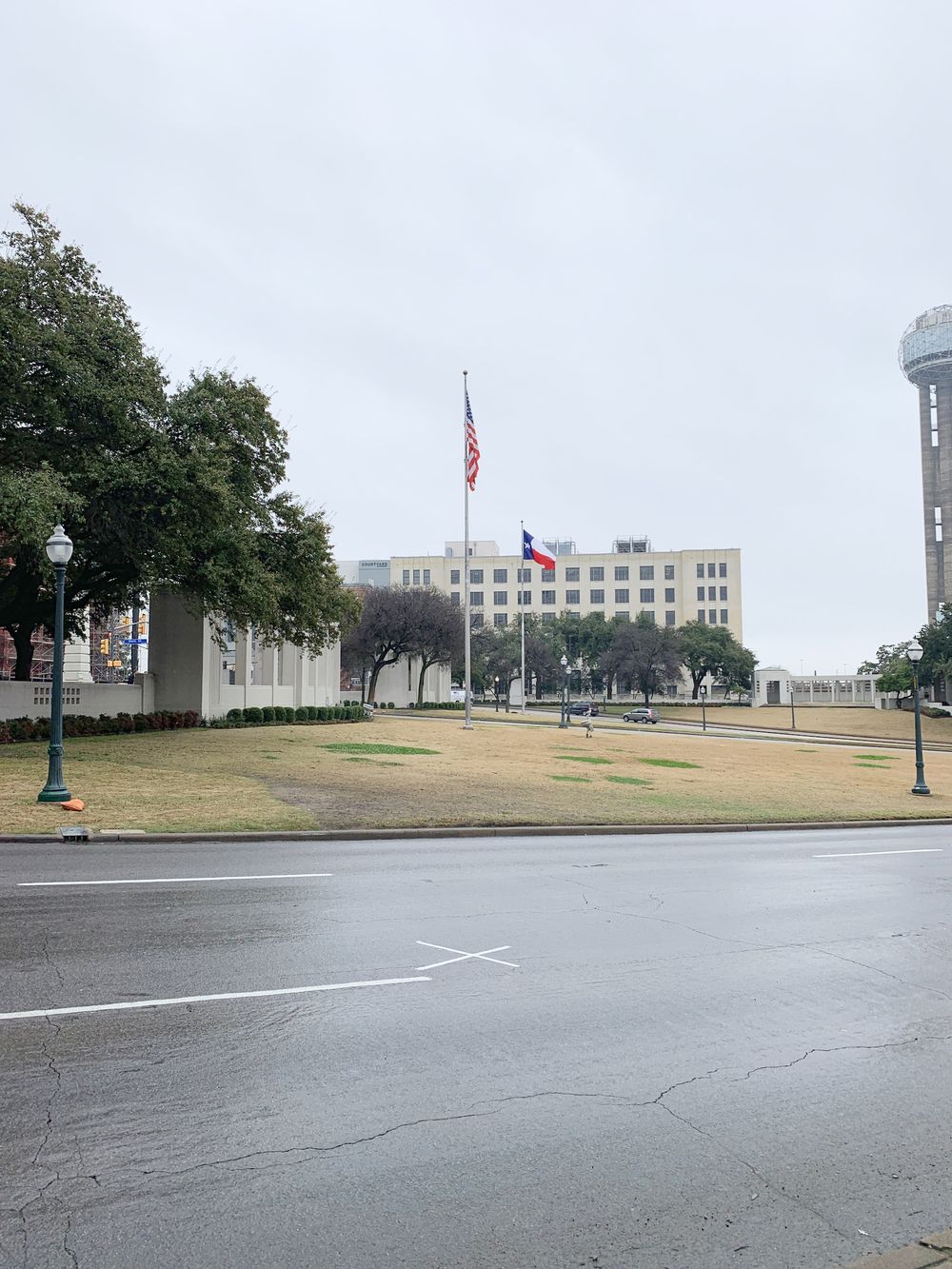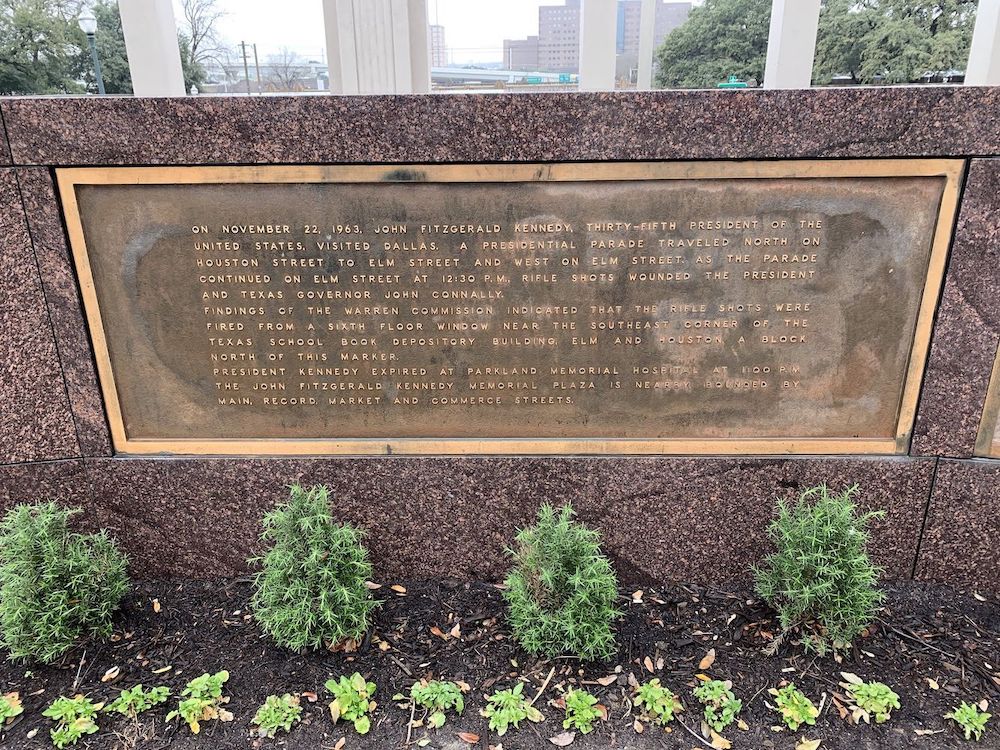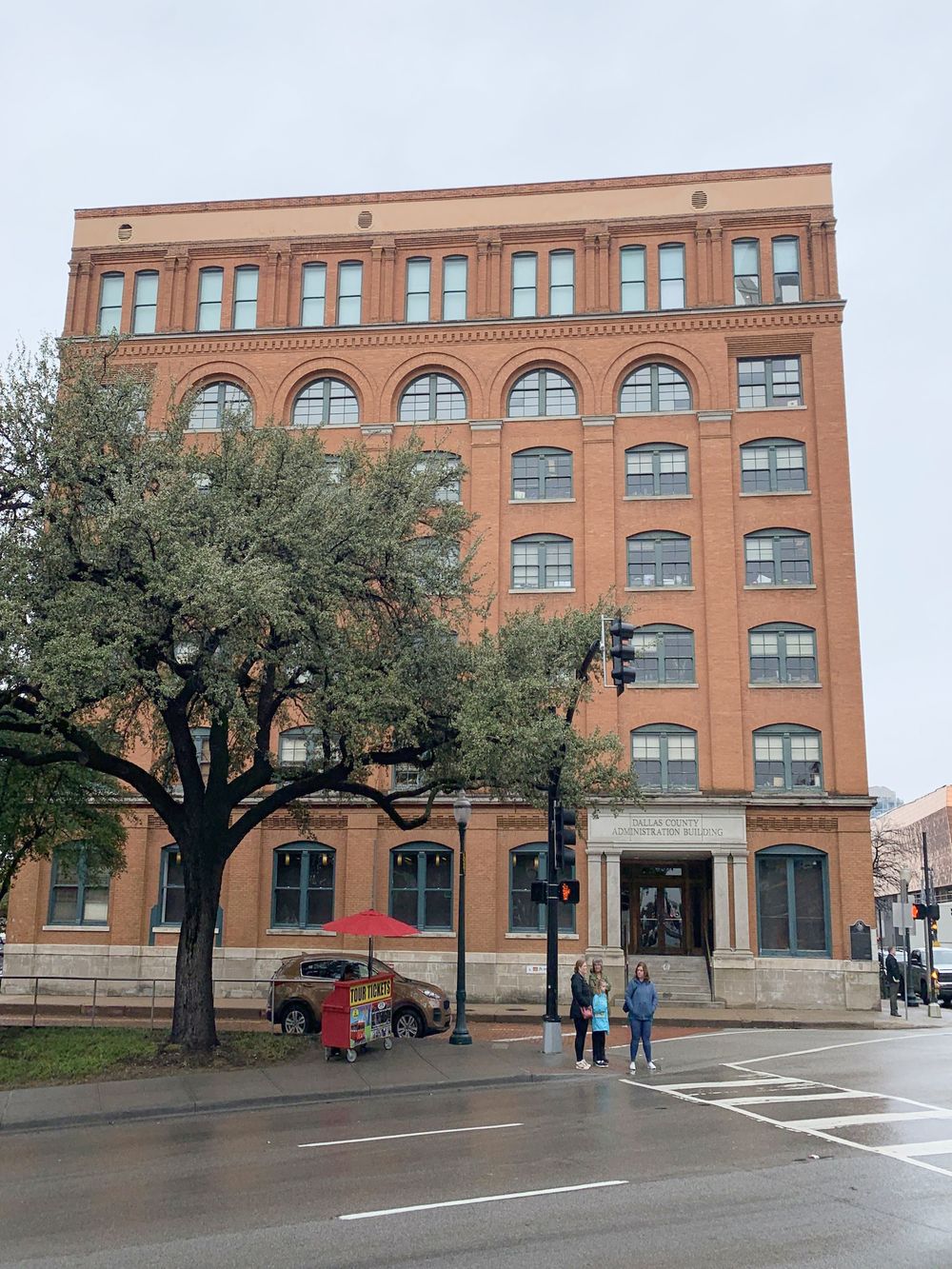 RIP John F. Kennedy