Voodoo Doughnuts has a national reputation for serving some of the most delicious donuts in the country. Originating in Portland, Oregon, Voodoo has been serving its yummy donuts in pink boxes since 2003.
Spending the majority of my time in the northeast, I haven't had the chance to try these famous donuts – until I went to Austin!
I went to Voodoo at around 10am on a Sunday morning – and the line was nearly out the door! After waiting about 25 minutes, it was finally my chance to order. I had read online that Voodoo only accepts cash payments, but I was happy to find once I reached the cashier, that they now accepted credit cards.
I ordered 6 donuts: one signature "Voodoo" donut, one strawberry-filled, one chocolate, and three glazed.
Now, I did not realize just how large the glazed donuts would be, and could have gotten by with ordering just one or two! The donuts are 1.5 to 2 times the size of your average donut.
I love the signature pink box packaging but I wish that Voodoo had a way to layer the donuts a little better, as the pretty "Voodoo" donut got crushed beneath the glazed donuts! Oh well, I guess that's just an #instagramproblem!
What's unique about Voodoo is that this donut shop is open 24/7! Their location on East 6th Street is perfect for late nights when you've had too much to drink and crave something sweet! ;)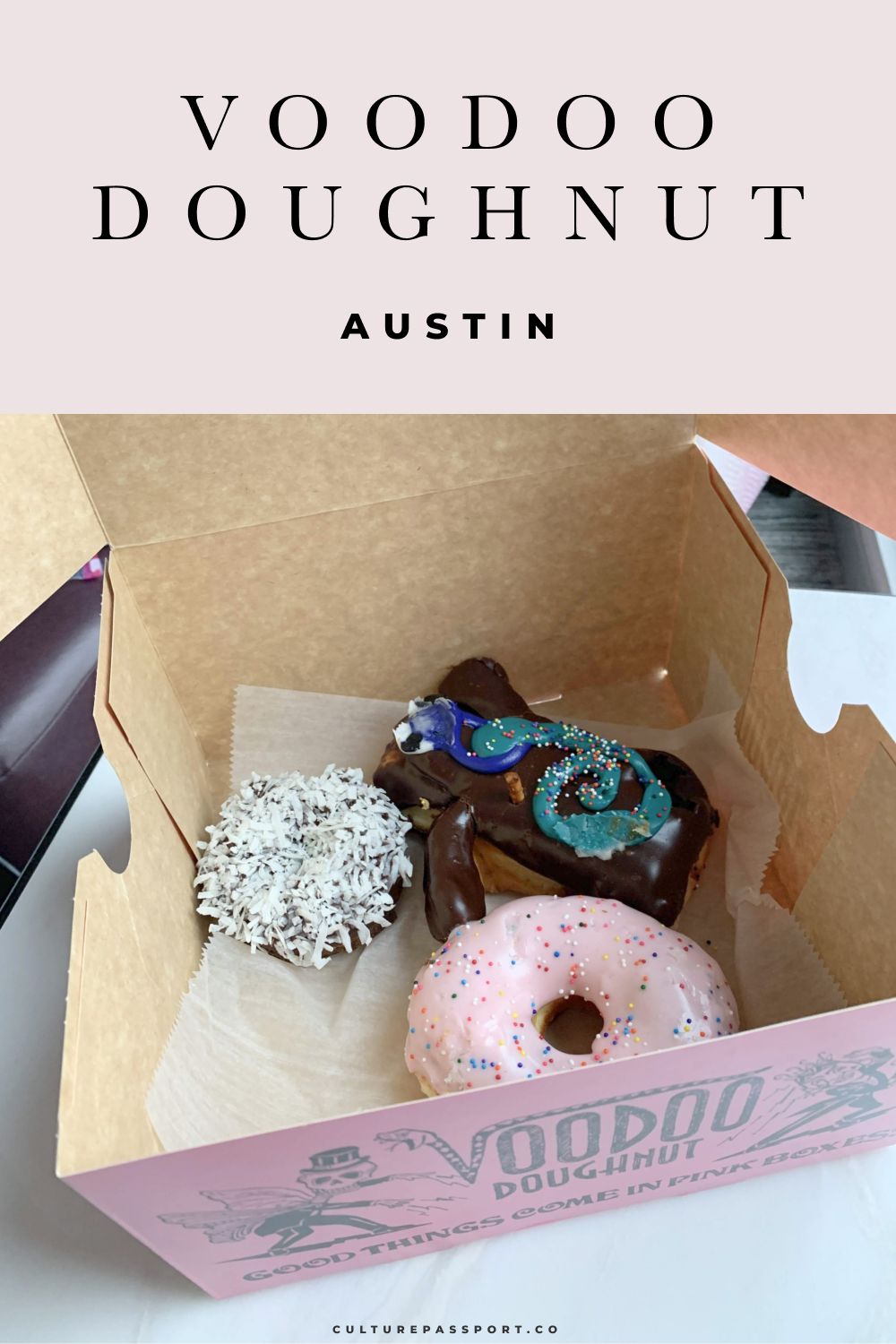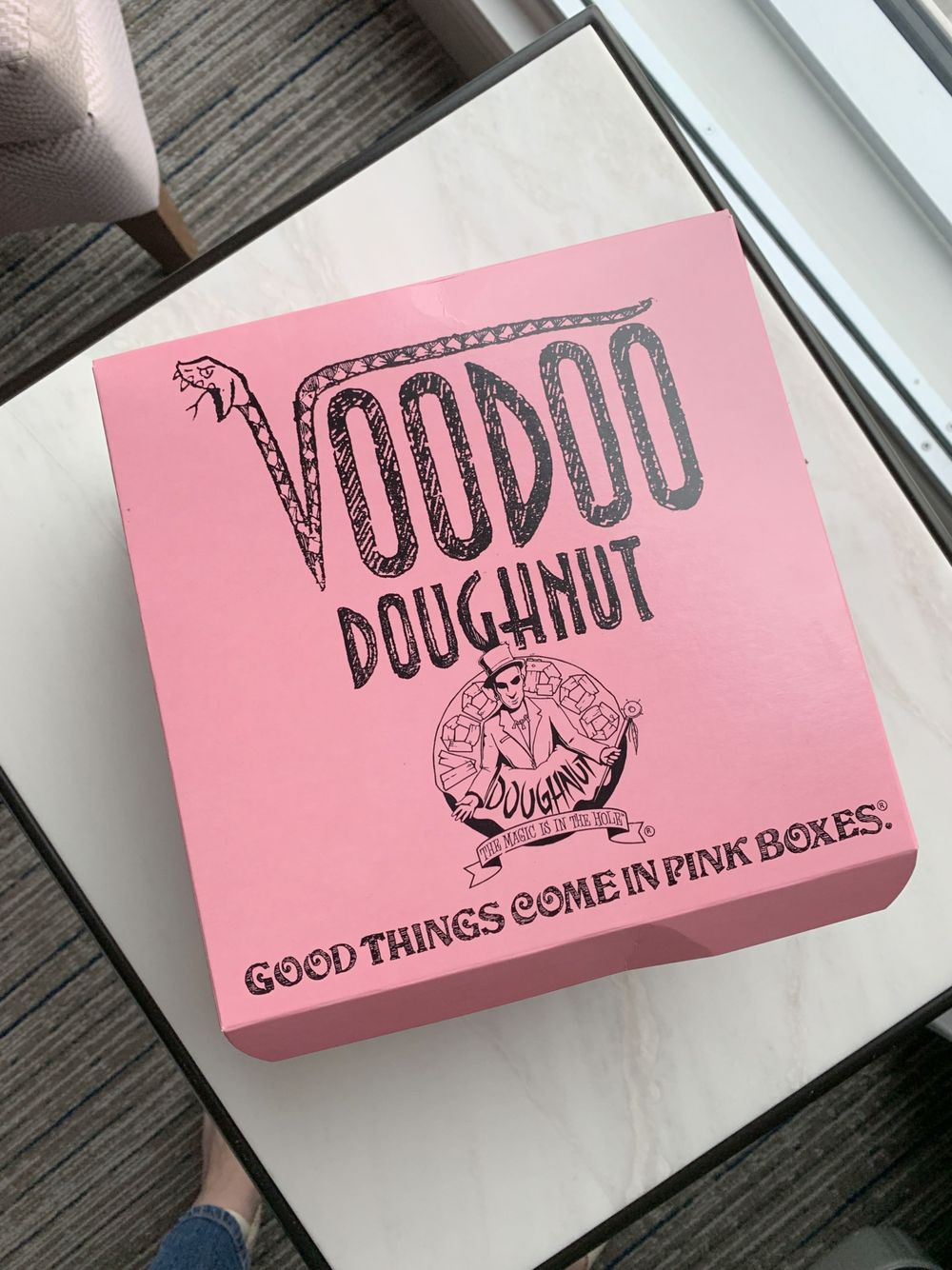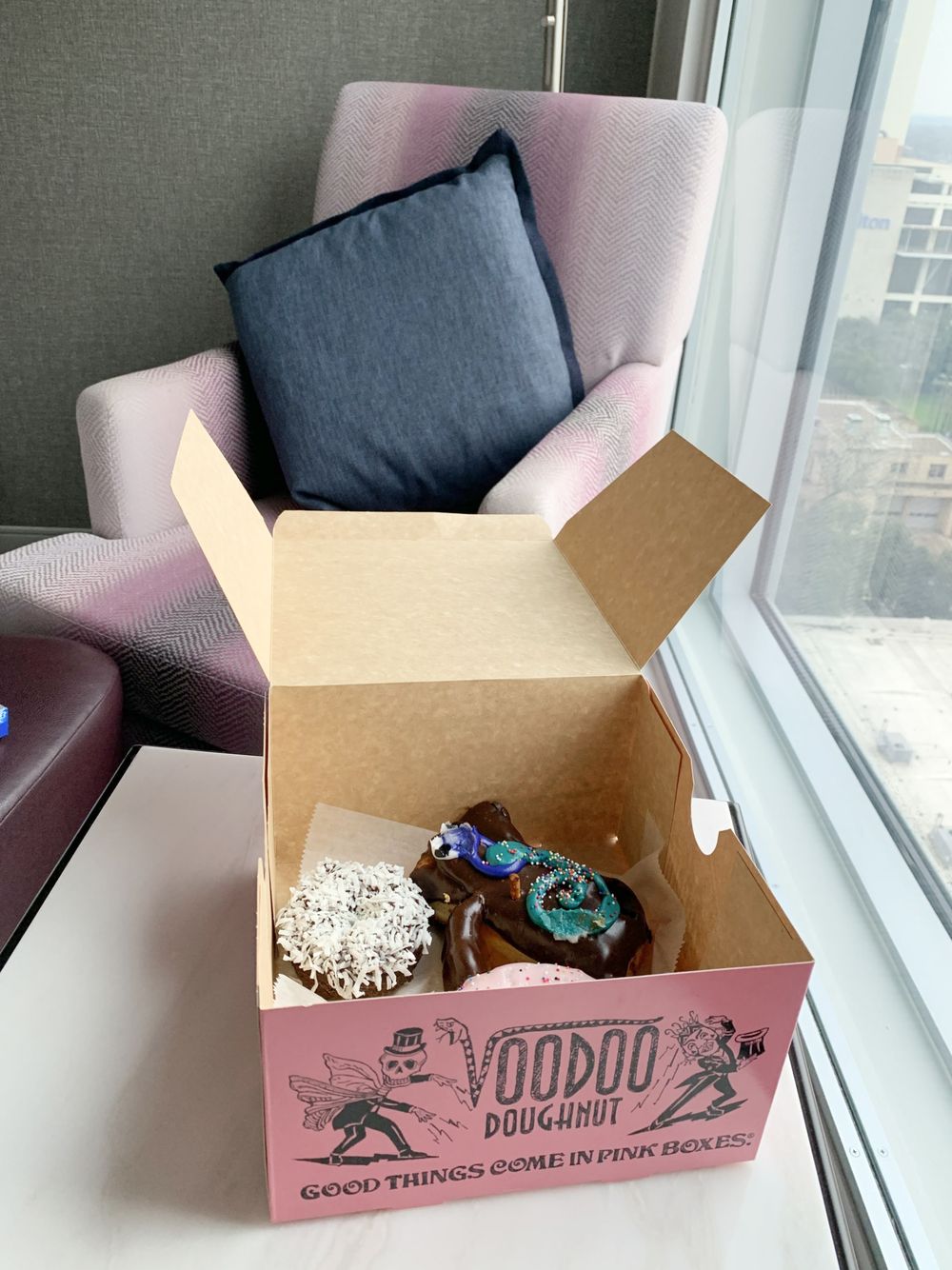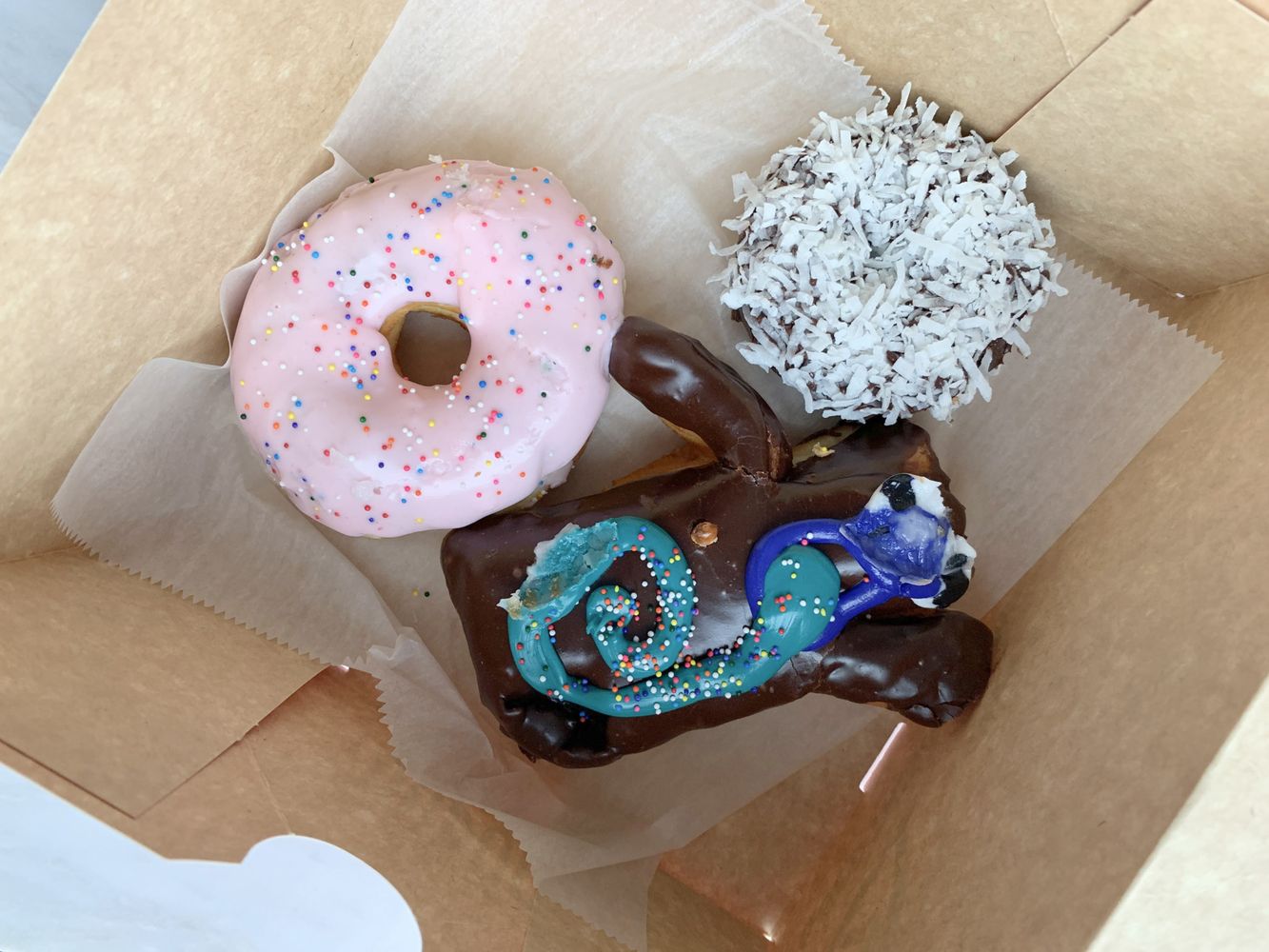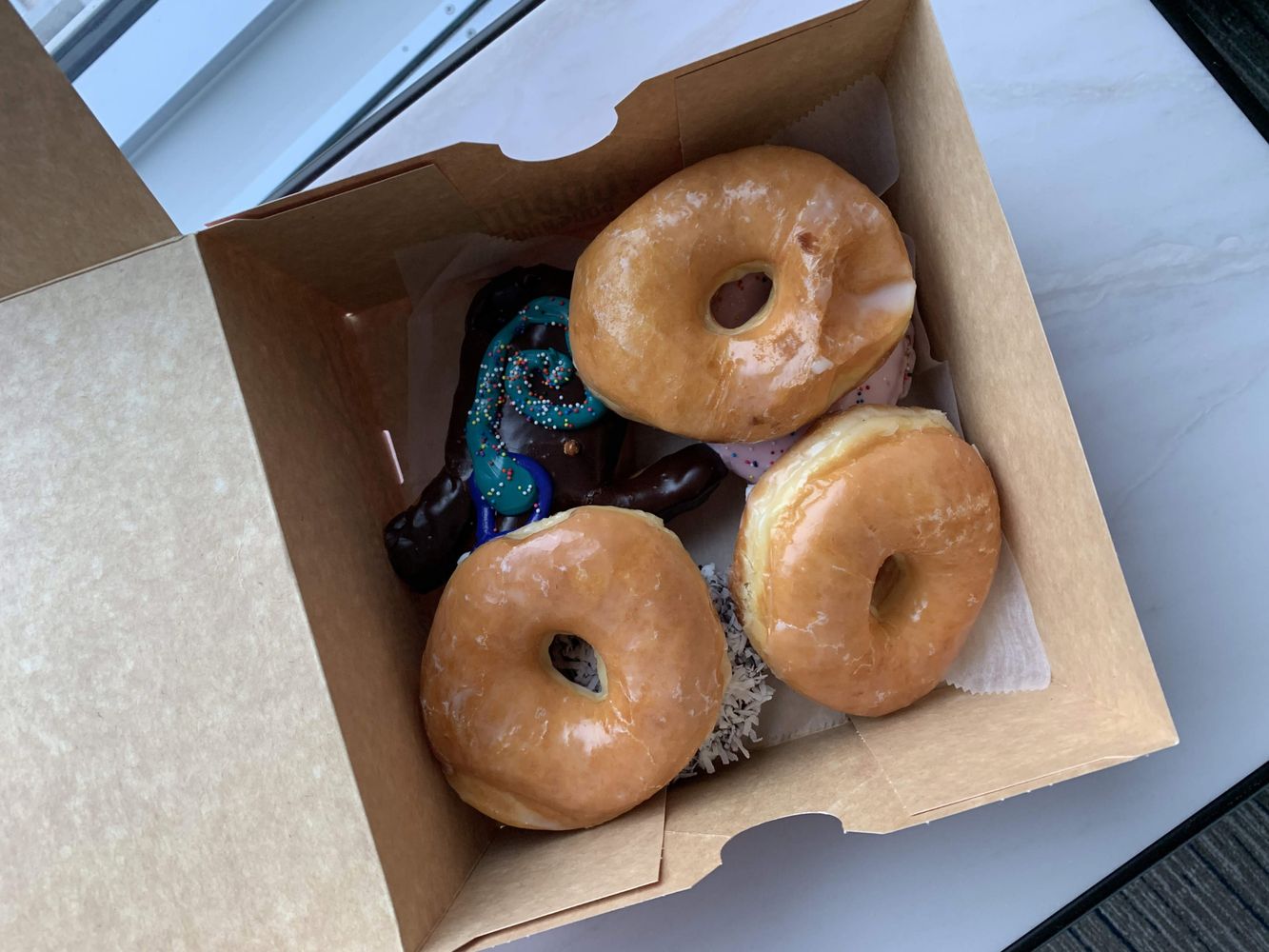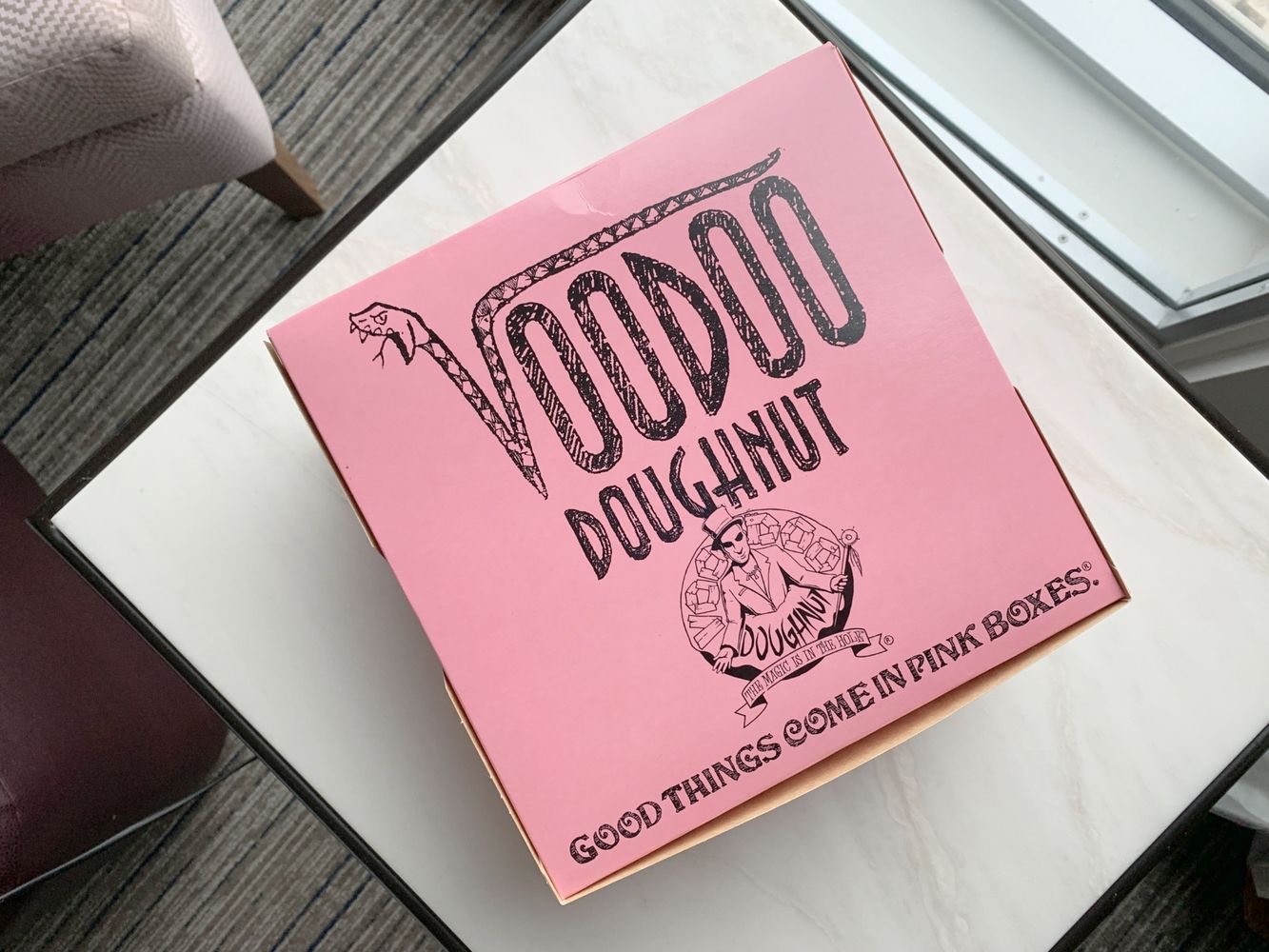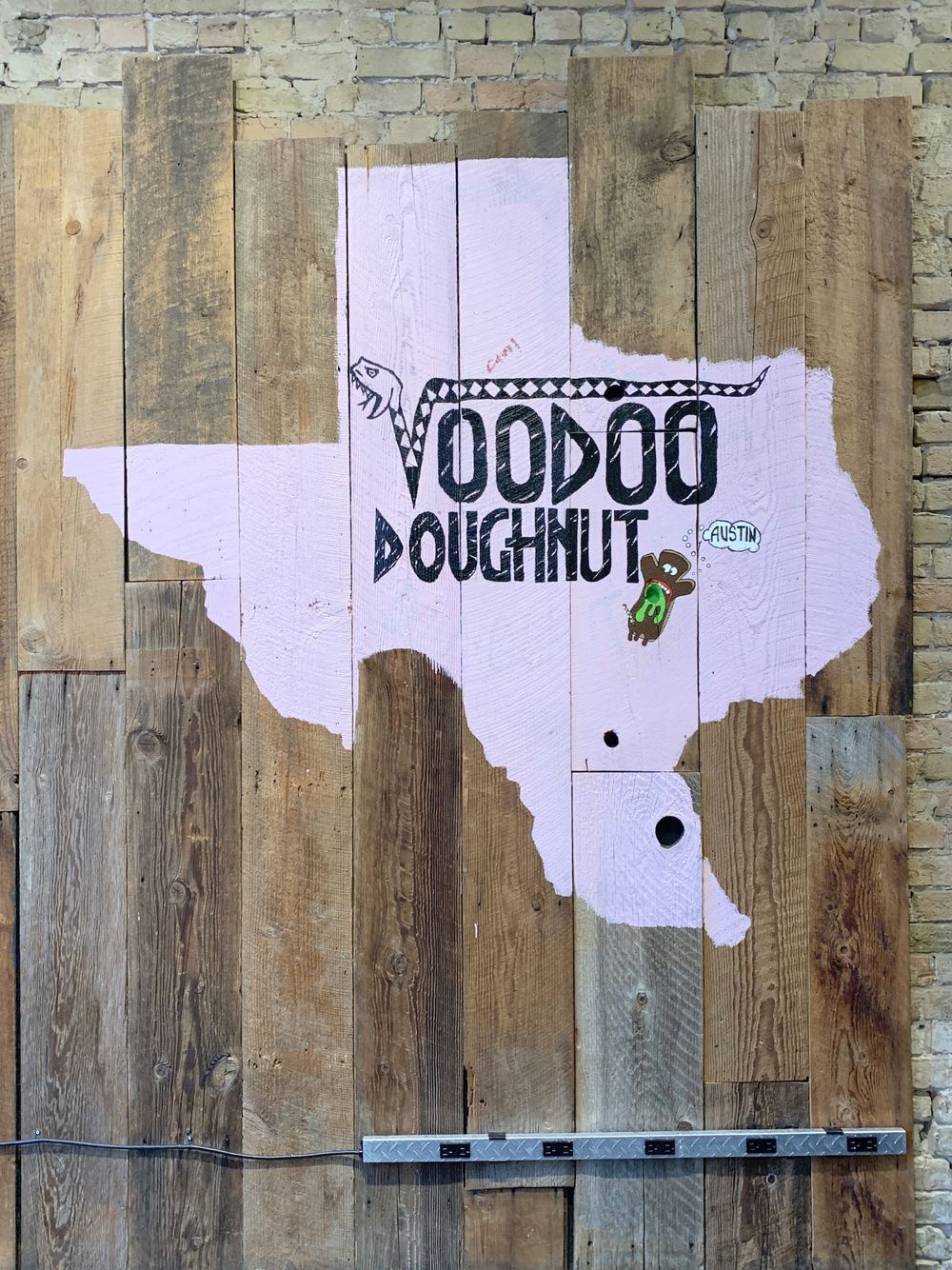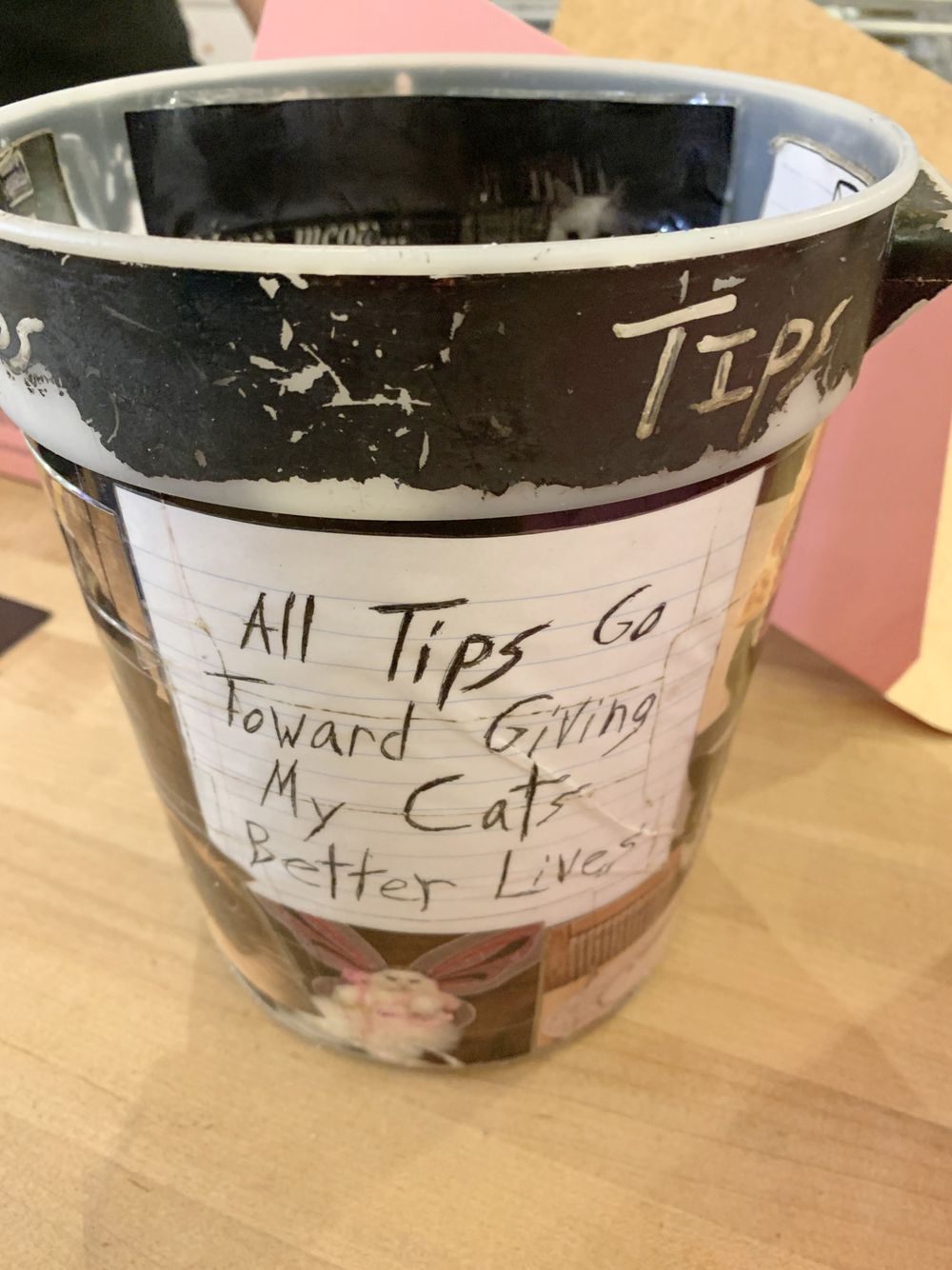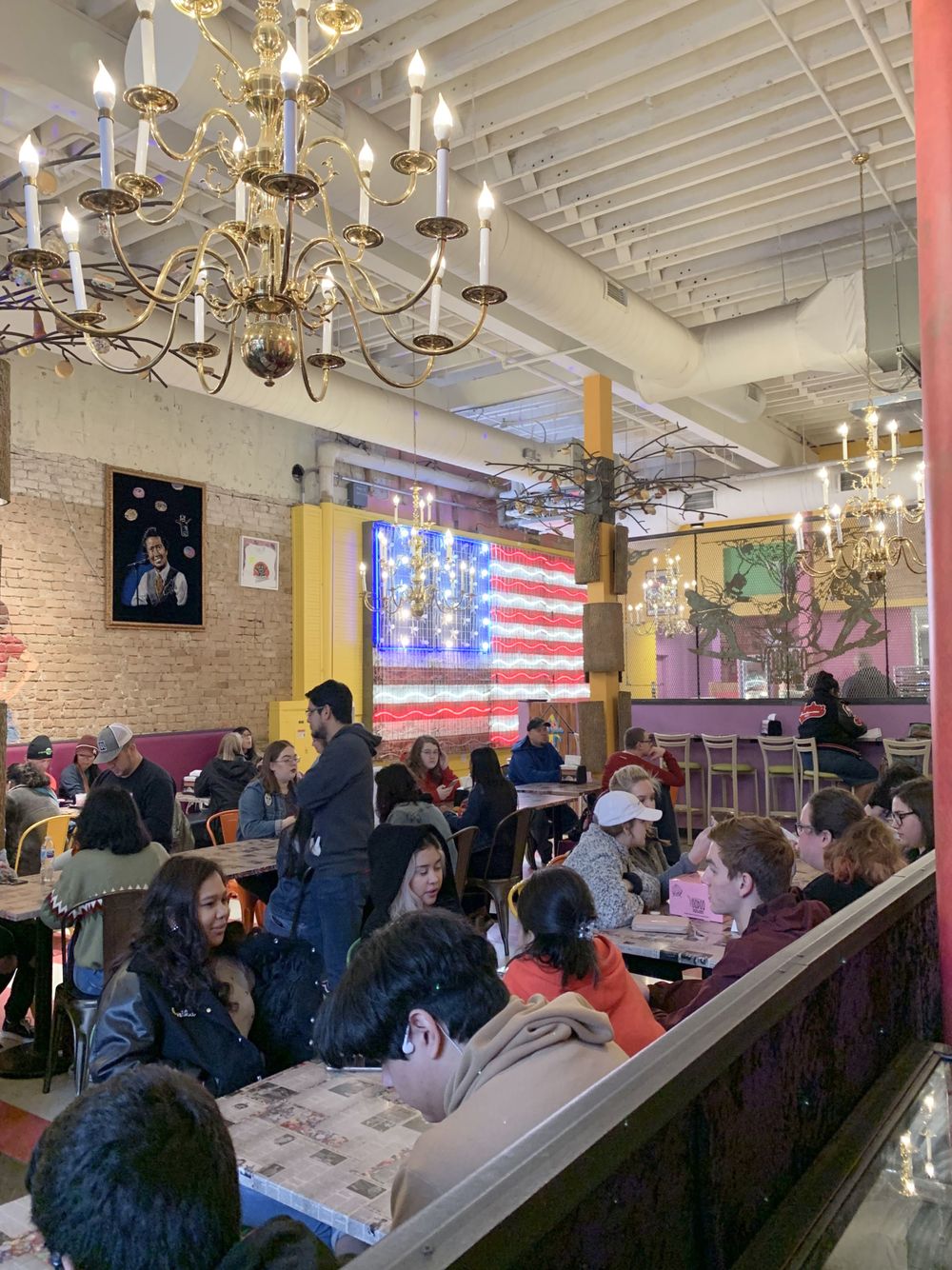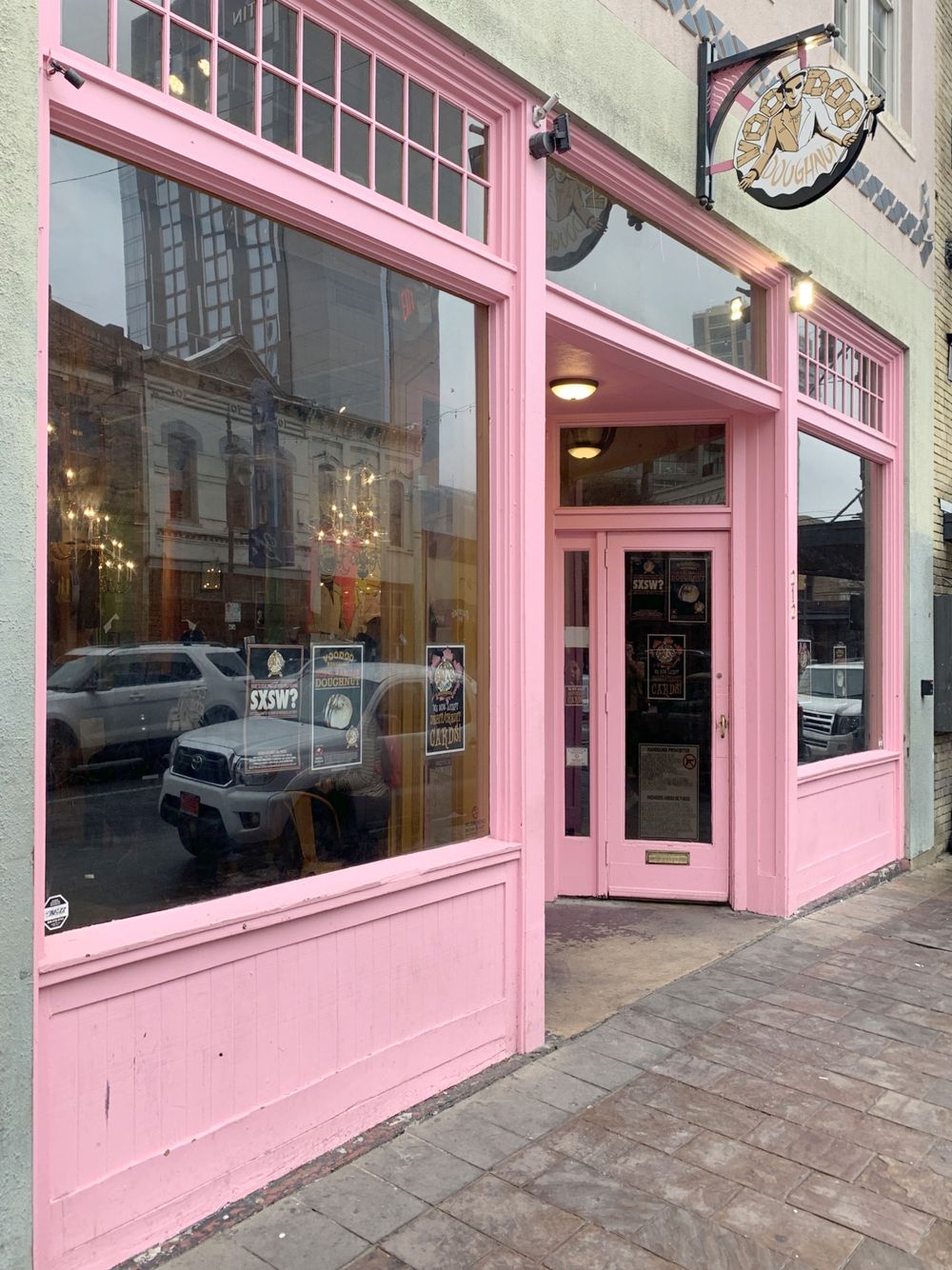 Voodoo Doughnut Austin
212 E 6th St
Austin, TX 78701