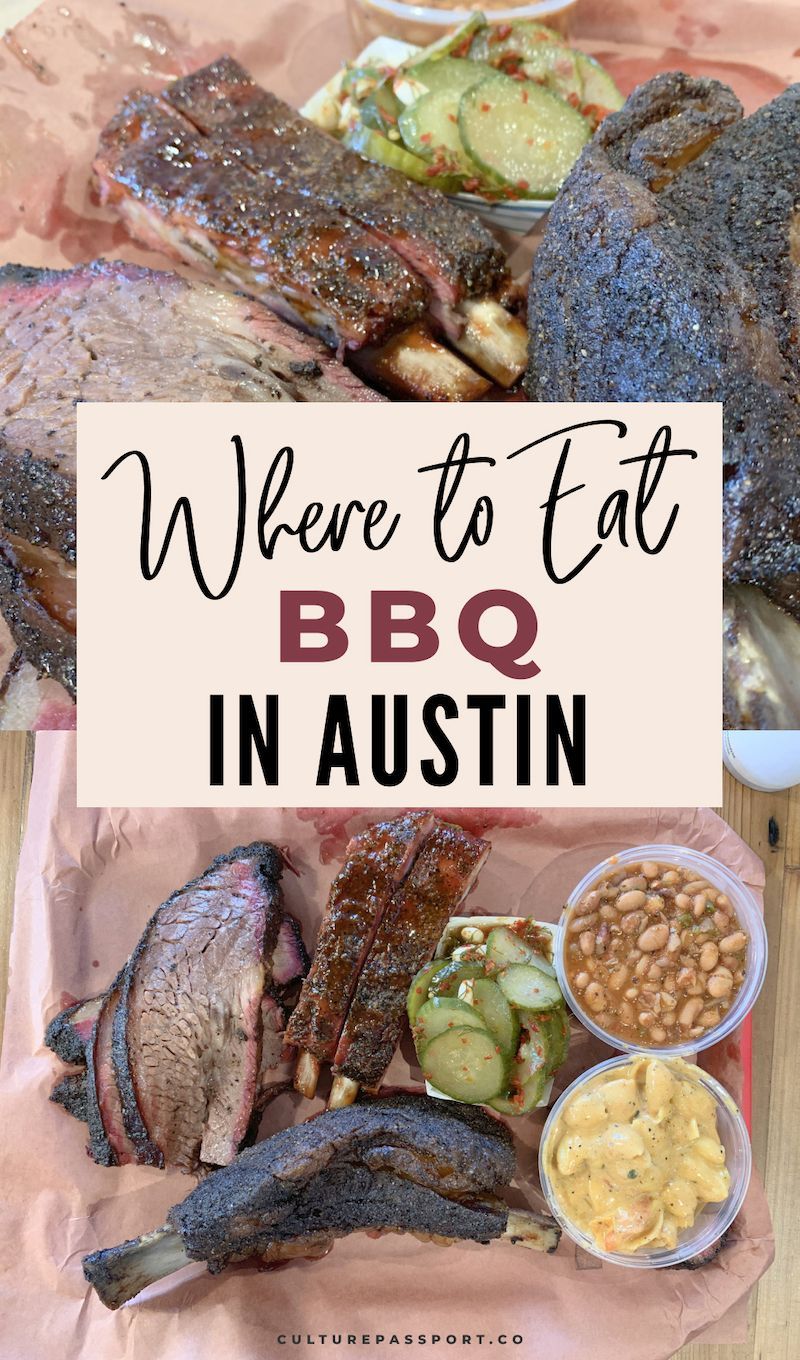 Eating barbecue in Austin is kind of like eating a croissant in Paris – you can't not do it while you're there!
Indeed BBQ culture is strong in Austin – perhaps more than any other city in America. Ironically, there aren't a ton of BBQ joints in Austin and that's probably because there's only a few that have stood out and crushed the competition.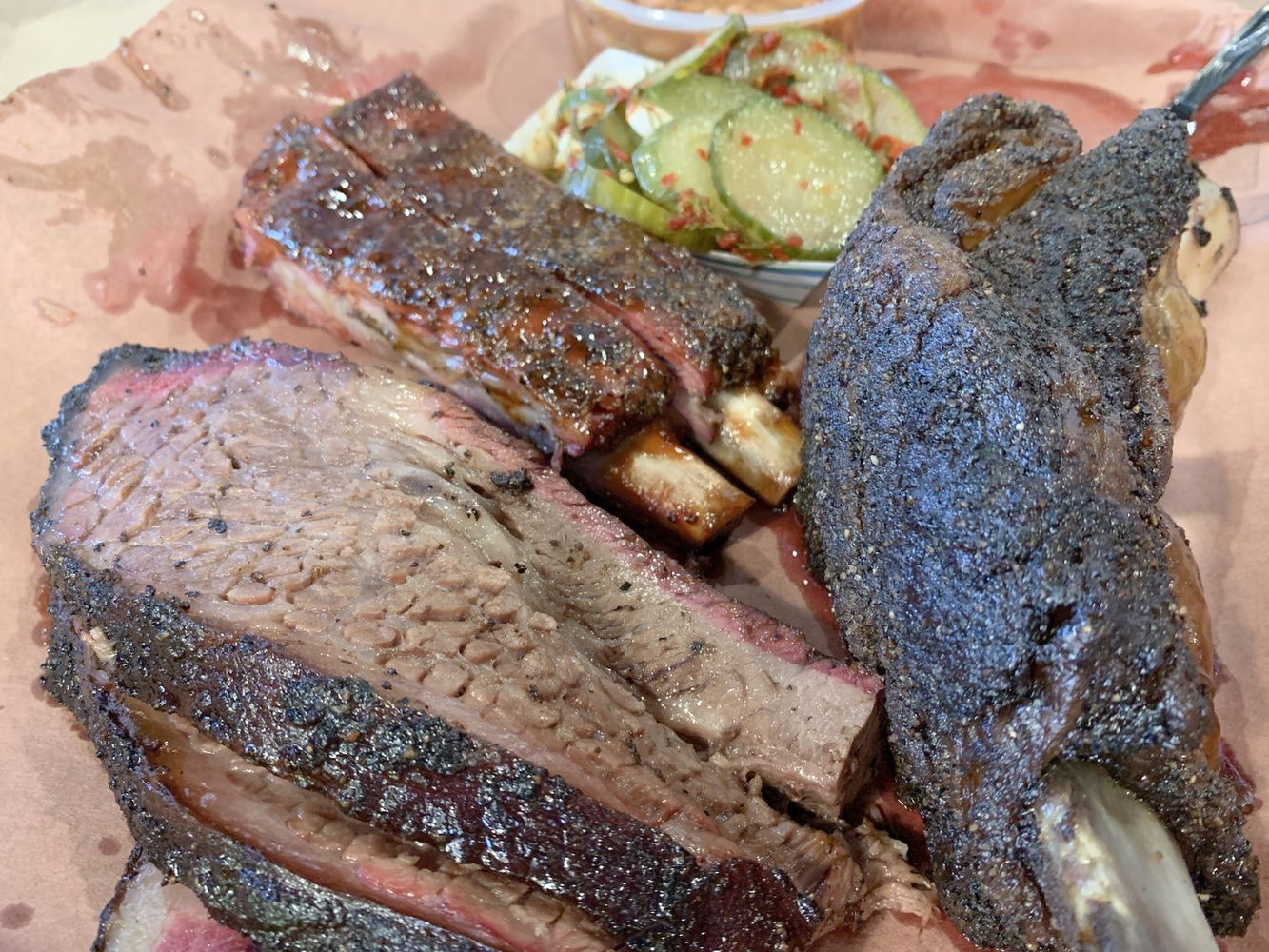 Austin BBQ
So where is the best place to eat barbecue in Austin? Well, I can't answer that question, but I can give you some advice from my research before heading to the capital of Texas a few weeks ago!
Franklin Barbecue – 900 E 11th Street
Franklin is well-known as the best BBQ joint in all of Austin. Although they don't open until 11am, the line for Franklin forms around 7 or 8 in the morning! Once the restaurant sells out (and they always do), the shop closes up. This lunch-only spot has become nationally famous for their BBQ – so if you feel like braving the line, it's worth a shot at getting served! Even Anthony Bourdain has described Franklin's meat as "the best brisket" he's ever had!
La Barbecue – 2027 E Cesar Chavez Street
We opted to head to La Barbecue on a Saturday in Austin. Arriving at 11:45am, the line was already out the door, though everyone fit under a foldable tent, so we didn't feel overwhelmed. After waiting about 10 minutes, an employee came outside and began taking beer orders. We ordered two beers to drink while waiting to order our BBQ. Lots of craft and locally brewed beers were available to purchase.
After waiting for about 30 minutes, we finally placed our lunch order. Shortly after, we had a cafeteria style tray of brisket, ribs and some sides! BBQ sauces are provided on every table, and I asked for some side bread to make a little BBQ sandwich.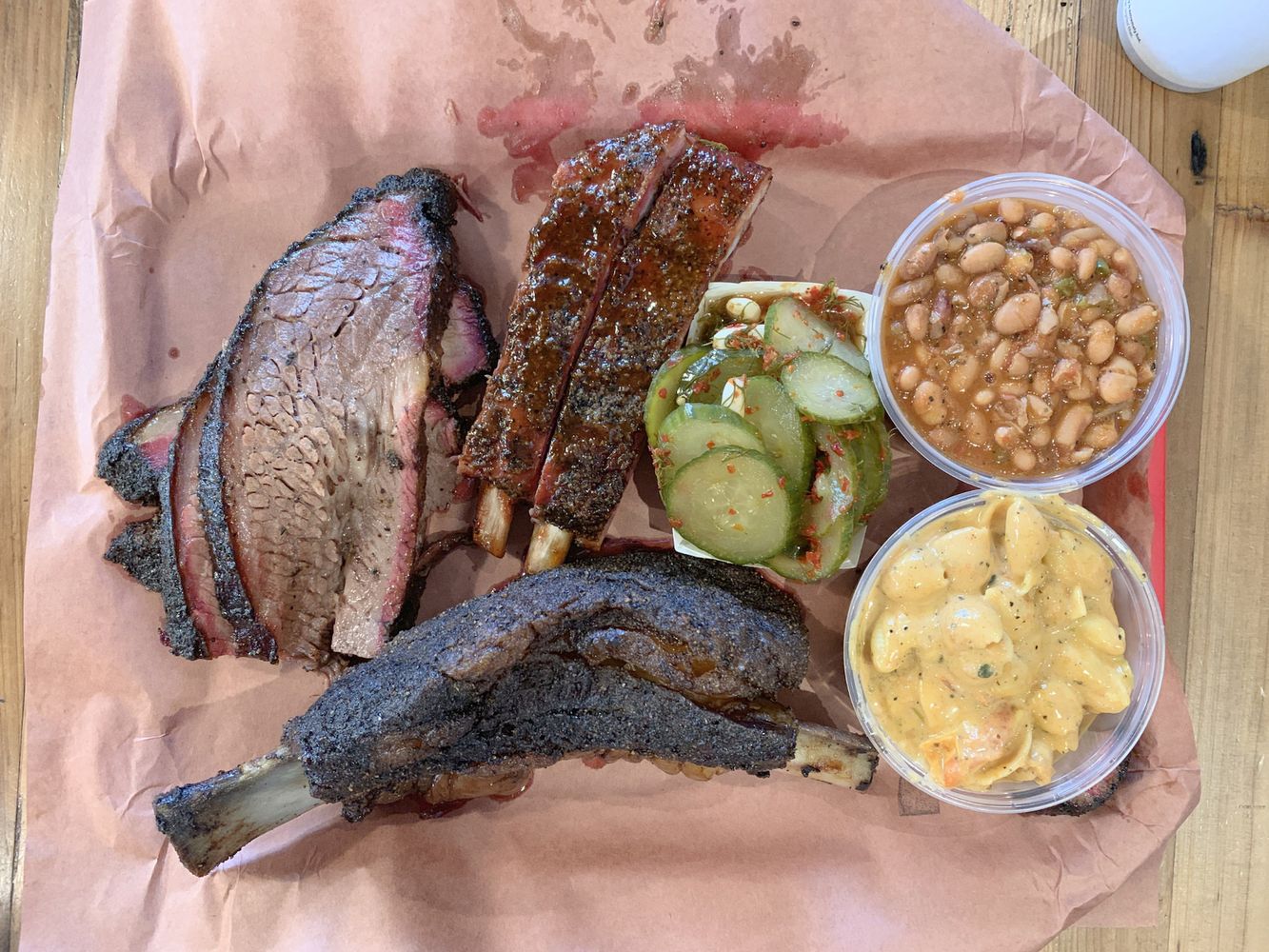 More BBQ Highly-Rated BBQ Joints to Try in Austin:
I've seen these BBQ joints recommended on many a travel magazine and travel blog:
Stubb's Bar-B-Q
Cooper's BBQ
Stiles Switch BBQ and Brew
Kerlin BBQ
Brown's Bar-B-Que