Austin is the famous capital city of Texas, a state that used to be its own country. Austin's identity may be described differently by just about any Austinite you come across.
Historically it's a city with a southern soul, deeply rooted in Western culture – from barbecue joints to cowboy boots. It morphed into a hub for emerging music and artistic talent, gaining a reputation for welcoming the "weird."
At present, Austin is evolving into a technology hub and health food destination. The headquarters of Whole Foods is located in Austin, and tech start-ups from expensive coastal cities like San Francisco and New York are arriving in Texas in droves.
If you visit Austin for a weekend, you owe it to the city to immerse yourself as much as you can in each of the city's quirky identities. "Keep Austin weird" is the city's motto and that value of embracing the unordinary has kept the city alive.
If you're heading to Austin and want to spend a long weekend discovering this eclectic city, here are my recommendations for where to stay, what to eat, and what to do!
Getting to and from Austin
It's hard to visit Texas without a car, so unless you plan on flying to Austin directly, it's a good idea to rent a car ahead of time! As part of our Texas road trip, I drove up to Austin from San Antonio, which took us less than 2 hours in total.
You can find direct flights from all across the country into Austin's main airport: Austin–Bergstrom International Airport (AUS).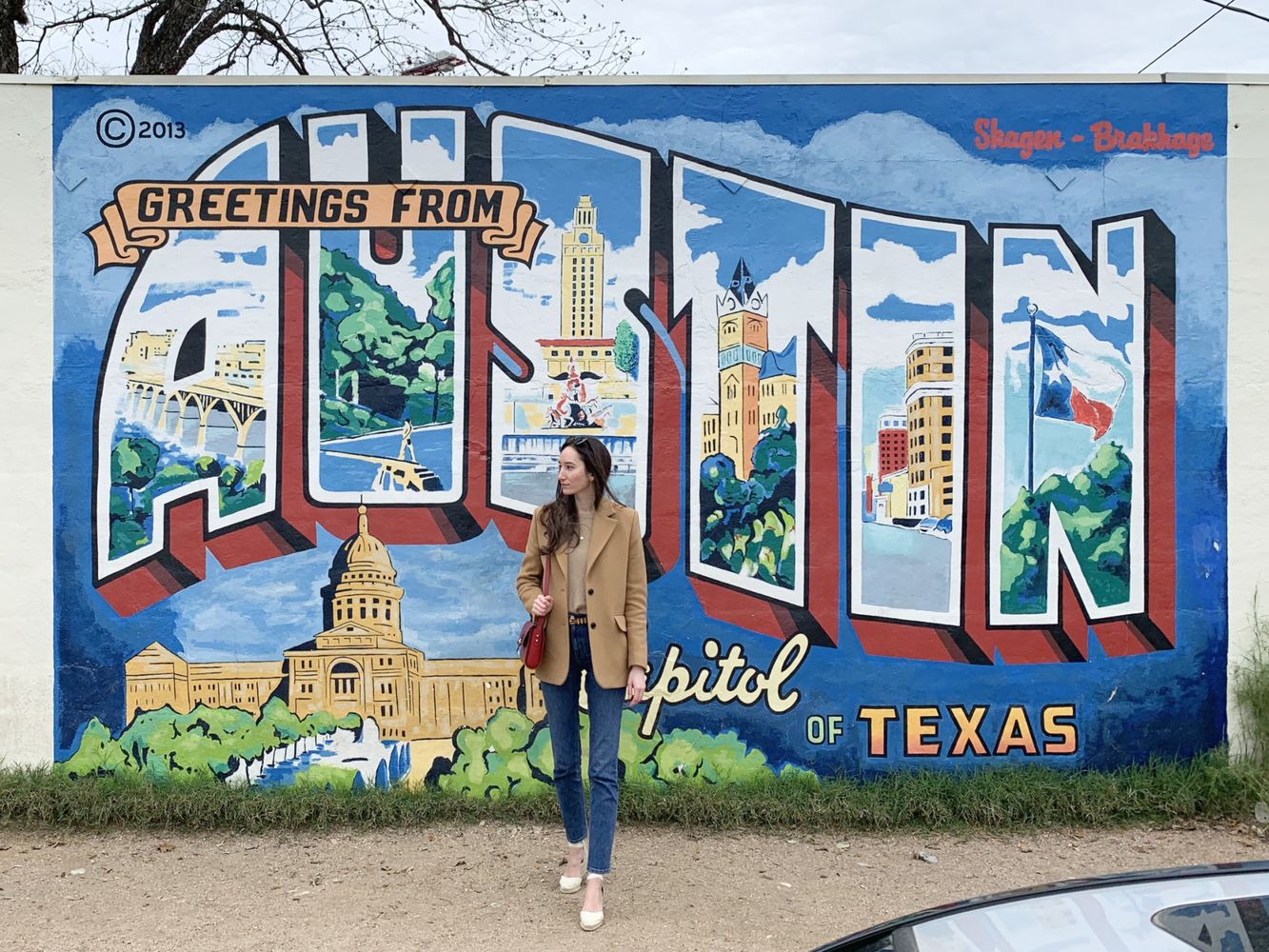 Where to Stay in Austin
There are so many amazing hotels in Austin for different styles and budgets. Here are my Austin hotel recommendations for every type of traveler and budget:
The Luxury Traveler: JW Marriott
The Mid-Range Luxury Traveler: The Westin Downtown
The Instagram Traveler: South Congress Hotel
The Budget Instagram Traveler: Austin Motel or Heywood Hotel
If you're visiting Austin during any time between March and December, I'd absolutely consider ensuring your hotel has a pool! Austin is known for its ridiculously hot weather so a pool really goes a long way here!
Where to Eat in Austin
You can't visit Austin without trying their famous BBQ, but there are plenty more restaurants to visit a well!
Breakfast Restaurants
Snooze Eatery
La Patisserie
Lunch & Dinner Restaurants
Franklin Barbecue (Lunch only)
La Barbecue (Lunch only)
Torchy's Tacos
June's
South Congress Café
Hopdoddy Burger Bar
What to Do in Austin
There's an endless amount of things to do in Austin depending on your style of travel. Here are a few tips on what to do in Austin for each type of traveler:
Art in Austin
James Turell's "The Color Inside" permanent art installation is worth a visit if you're an artsy traveler. You can also discover the many Austin public art murals by walking through South Congress and East Austin!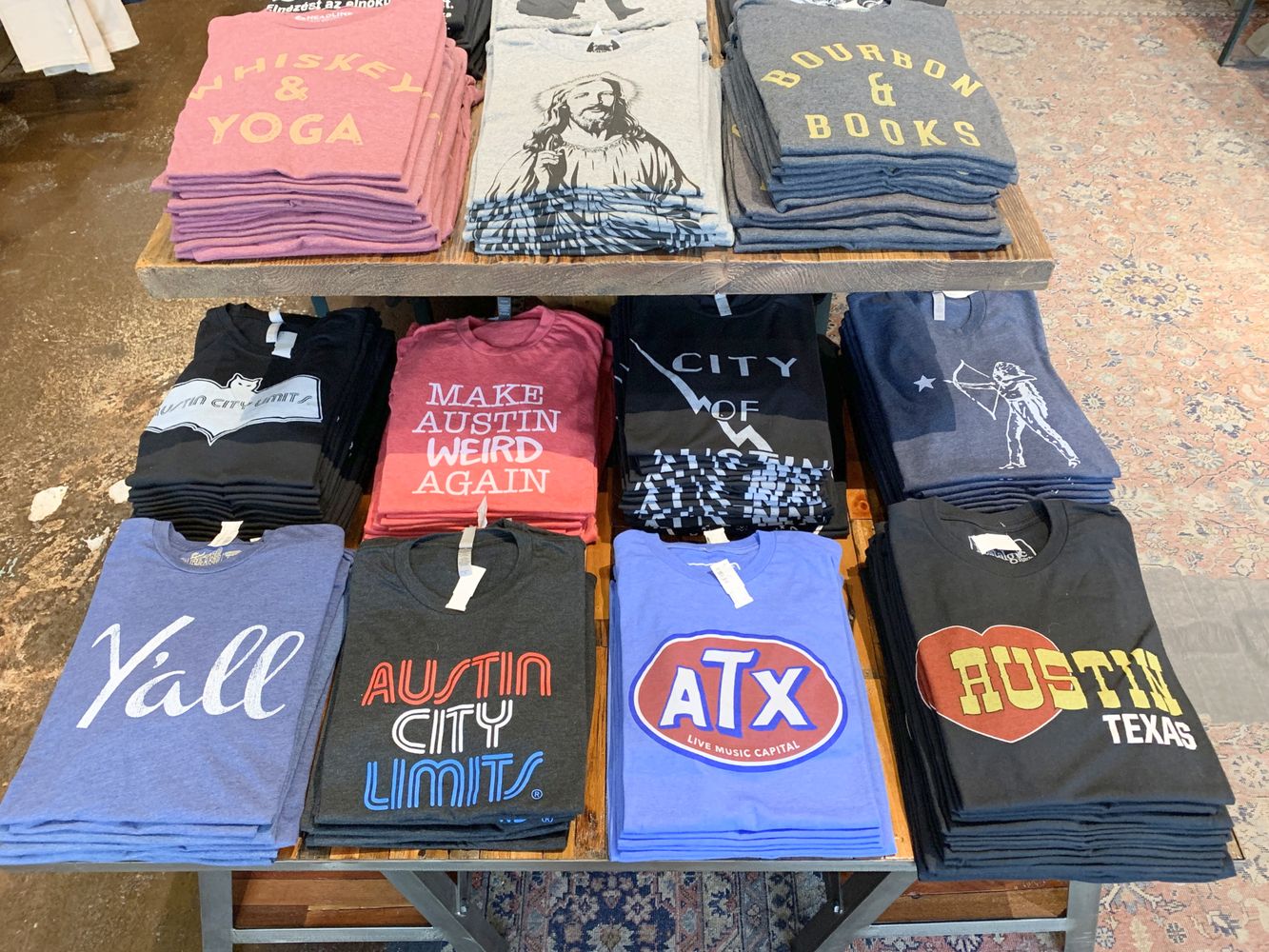 Shopping in Austin
Looking for cowboy boots? Try Heritage Boot Co, an upscale boot maker with vintage style designs made by a family-owned workshop in Mexico. For cowboy boots on a budget, try Allen Boots which stocks a wide variety of styles and prices. An awesome selection of vintage clothing can be found at Prototype Vintage shop on E Milton Street. The stretch of street on South Congress Avenue between Annie and Milton was full of shops with t-shirts and knick-knacks inside that would make great gifts, but our favorite was Crofts Original.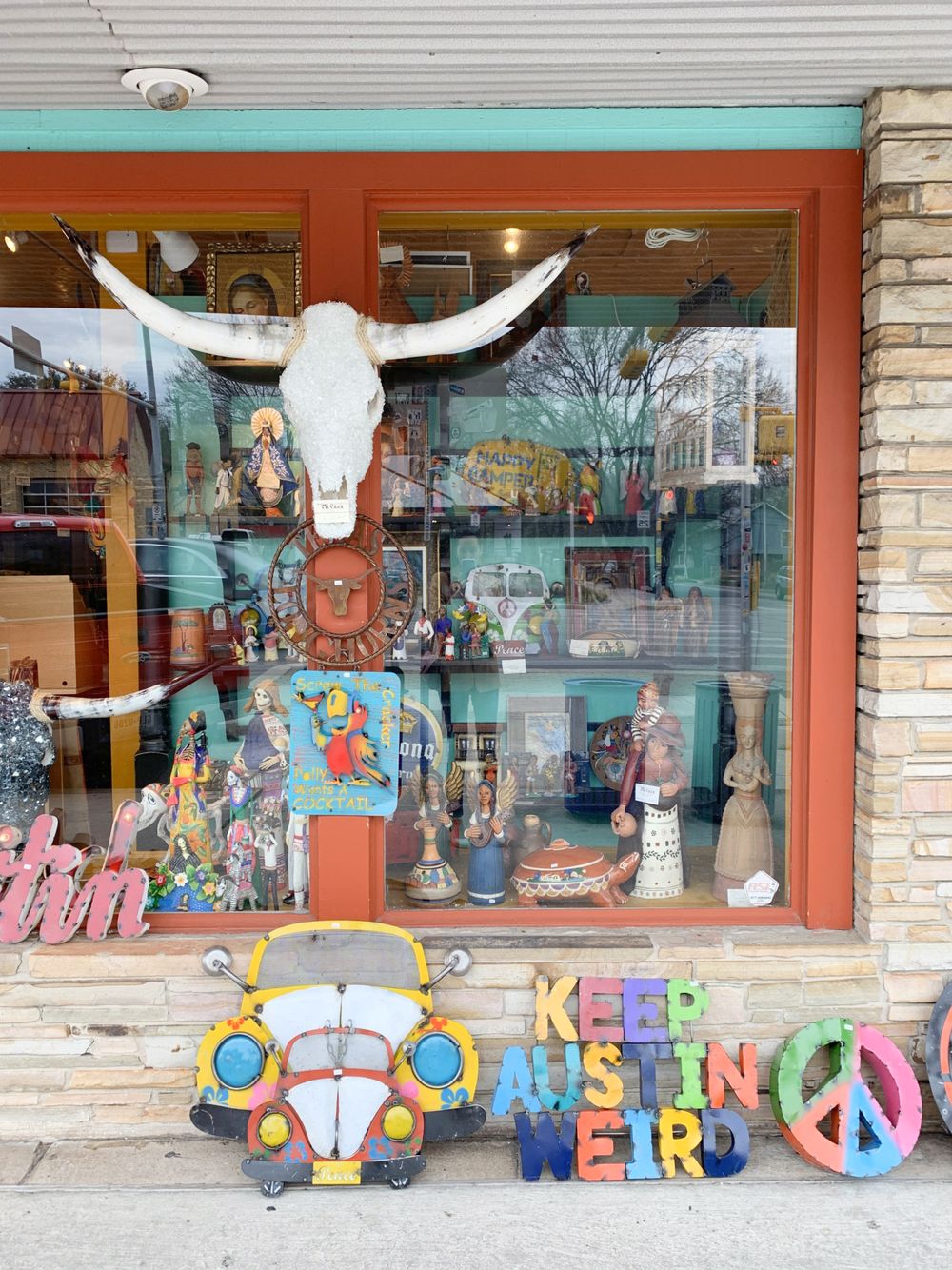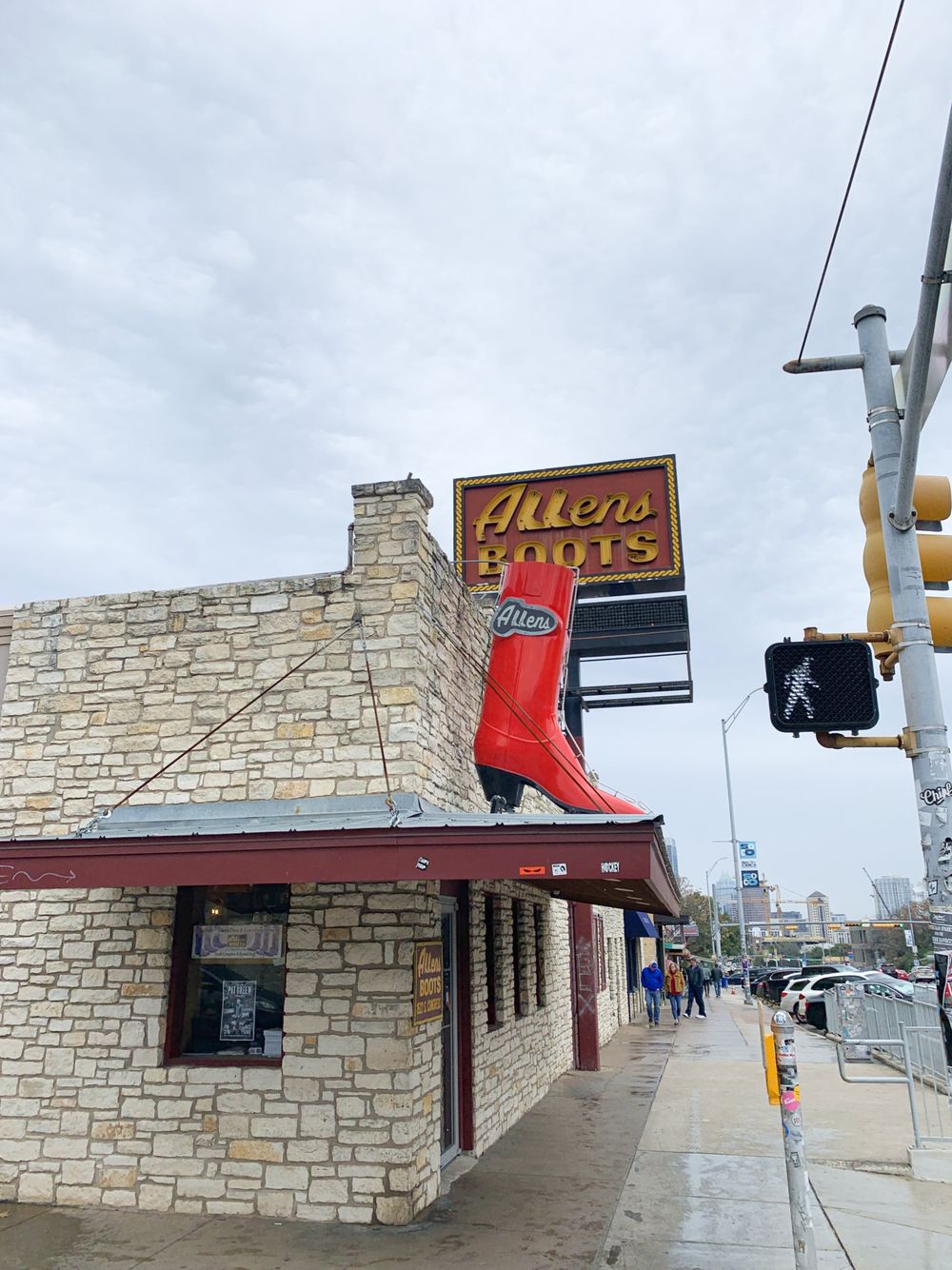 Culture in Austin
Austin has become known for its live music scene and the best place to explore its nightlife is 6th street – also known as "Dirty 6th." Tons of live music bars are at your disposal there, but we heard The Elephant Room recommended to us more than once!
Nature in and Around Austin
Hiking up Mount Bonnell is one of the more popular nature activities to do in Austin. You could also take a day trip out to Lake Travis and eat at the stunning lakeview restaurant Oasis. Top on my bucket list is a visit to Hamilton Pool, a seemingly underground swimming hole that formed many years ago from an underground river whose ceiling collapsed. Like all good things, it has since become spoiled and now you have to reserve a ticket months in advance and pay a hefty fee if you want to visit this natural wonder on a weekend.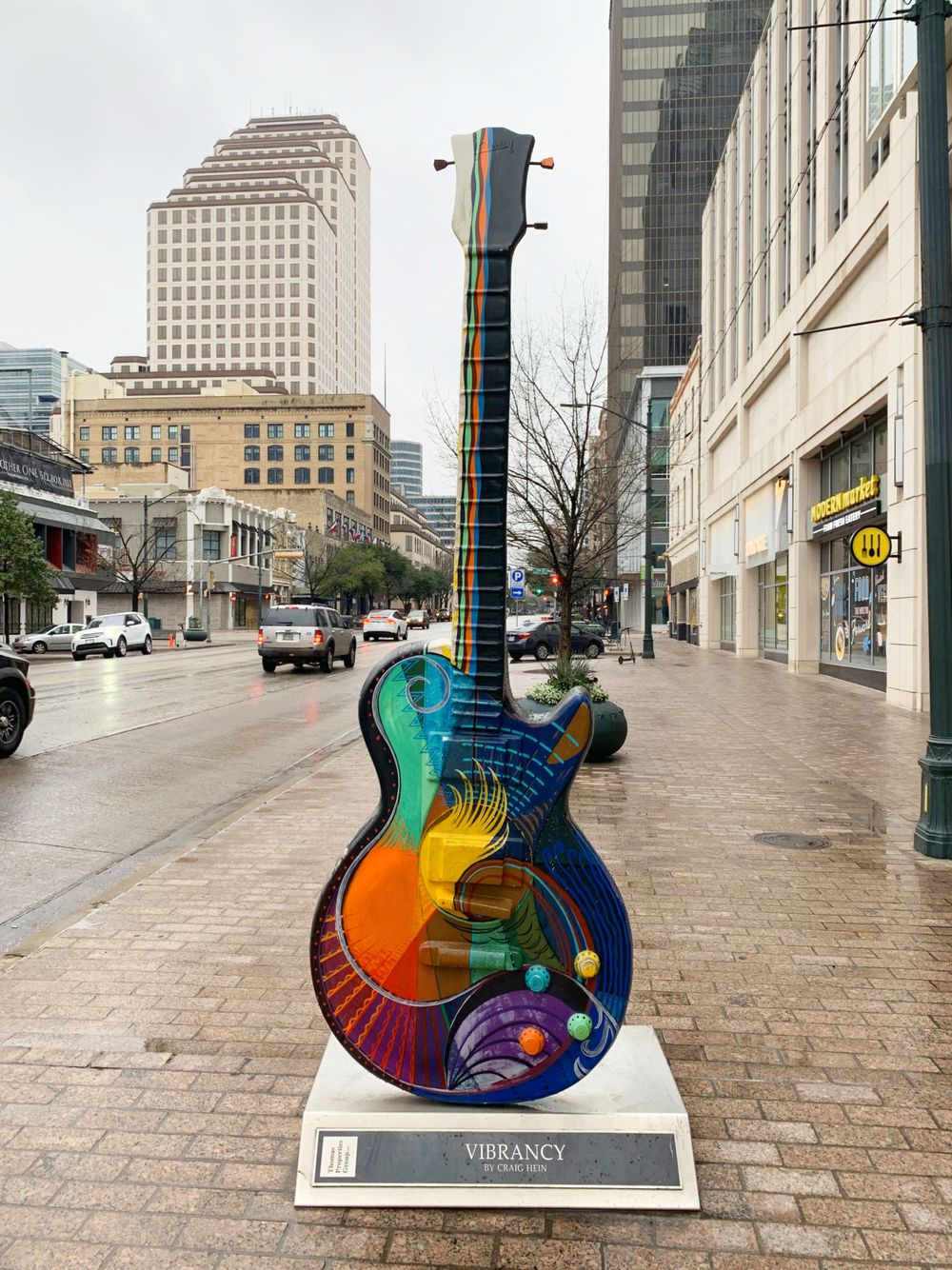 Austin Itinerary
If you need a little more structure to my recommendations, then I'm happy to share our Austin weekend itinerary with you! Here is a general guide for how to schedule your time during a weekend in Austin. I'll share my personal itinerary for the time I was there, but feel free to mix things around to fit your schedule!
Thursday Evening – University of Texas
If you're able to arrive to Austin on a Thursday, be sure to book a visit to artist James Turrell's long-running public art exhibition "The Color Inside." Each evening one hour before sunset, a light show is put on to watch the sun set through Turrell's installation. If you can't visit on a Thursday, then try to book a few weeks ahead of time, as slots fill up fast on weekends!
Friday – South Congress
Visiting South Congress on a weekday was a really good idea because we had far fewer crowds and thus a better chance to explore this trendy neighborhood without feeling like a complete tourist!
Start your day with breakfast at Elizabeth Street Cafe or La Patisserie, both nearby on S 1st street. The Elizabeth Street Cafe has a unique menu of French-Vietnamese food, making for a great breakfast to start off your day!
Next up, head straight to the famous Greetings from Austin mural on the corner of S 1st and W Annie St. Pop into Roadhouse Relics next door to check out the old school Americana neon art and quirky finds.
Walk east down Annie street and sit down at either Torchy's Tacos or June's restaurant for some lunch!
After lunch, head north on South Congress to experience some of the best Austin culture. Visit Prototype for authentic vintage clothing, Crofts for t-shirts and gifts for friends back home, and Heritage for upscale cowboy boots (don't worry, they ship nationwide!).
Saturday – East Austin
On Saturday, start your day at Juan in a Million for yummy Mexican breakfast tacos. Make it snappy though because pretty soon it'll be time to wait in line for your BBQ! We opted to eat at La Barbecue also in East Austin (it was delicious), but if you don't mind an absurd wait, head to Franklin Barbecue, widely regarded as the best BBQ join in Austin!
If you're not in a food coma, then head to the Sixth St. Historic District and explore the city's old town. In the evening, be sure to visit the live jazz club, The Elephant Room to end your day.
Sunday – Downtown Austin & Beyond
On Sunday morning, the line for Voodoo Doughnuts shouldn't be too long and pretty soon you'll taste the goodness of this Portland-based bakery. For lunch, you can do barbecue again or opt to take a quick day trip outside the city limits. If the weather is good, head to the world famous Hamilton Pool to swim in this massive swimming hole. (Just be sure to reserve your tickets ahead of time!)
That's a wrap for Austin! What were your favorite Austin memories?