Both our first and last days in Waco were spent at Magnolia Table – a charming modern farmhouse-style American restaurant opened by the famous Texas design & renovation duo Chip and Joanna Gaines. I originally didn't have plans to visit the restaurant (we were more interested in the shop), but I am so glad that it happened to be pouring rain on our first day in Waco and we decided to visit!
As I saw at Magnolia Market, Chip and Joanna Gaines are masters at not just decorating, but creating a wholesome experience for their customers. As the restaurant's slogan goes, "Meet me at Magnolia Table," the restaurant truly serves as a family-friendly place for gathering with friends and loved ones.
I saw the renovation episode of Fixer Upper where Chip explains how the little brown leather baskets behind the seating bank were meant for cell phones – so people could actually converse while enjoying a meal together. It's little touches like that which prove that the Gaines' probably though more about the experience of their customers than the decor itself, even though that is what they are known for!
When to Go
Magnolia Table, just like Magnolia Market is open every day except Sunday. You can grab breakfast or lunch here during the hours of 6am until 3pm.
The restaurant does not accept reservations so if you go during peak hours (from Noon until 2pm), you may have to wait a little while to eat. Don't worry, the team at Magnolia Table has a good text-message system set up to notify you when your table is ready. In the meantime, you can explore the small coffee shop next door, or the takeaway section on the other side of the building!
Magnolia Table Lunch
The first time we visited Magnolia Table was for a late lunch! It was a Monday afternoon and pouring rain so we thought we'd spend some time at Magnolia Table for a warm meal.
Despite it being nearly 3pm, the restaurant was still quite busy. We put our names down but didn't wait more than 5 or 10 minutes to be seated!
I ordered the Rancher's Lunch: slices of ham with cabbage and a buttermilk biscuit, while my mother ordered a fresh salad. My food was absolutely delicious – especially the biscuit. Thankfully our waiter brought us some Strawberry butter and it was absolutely divine – some of the best butter I've ever tasted in my life. I would have absolutely bought a tub of the butter from the Takeaway area if it was practical to bring it on the plane with me!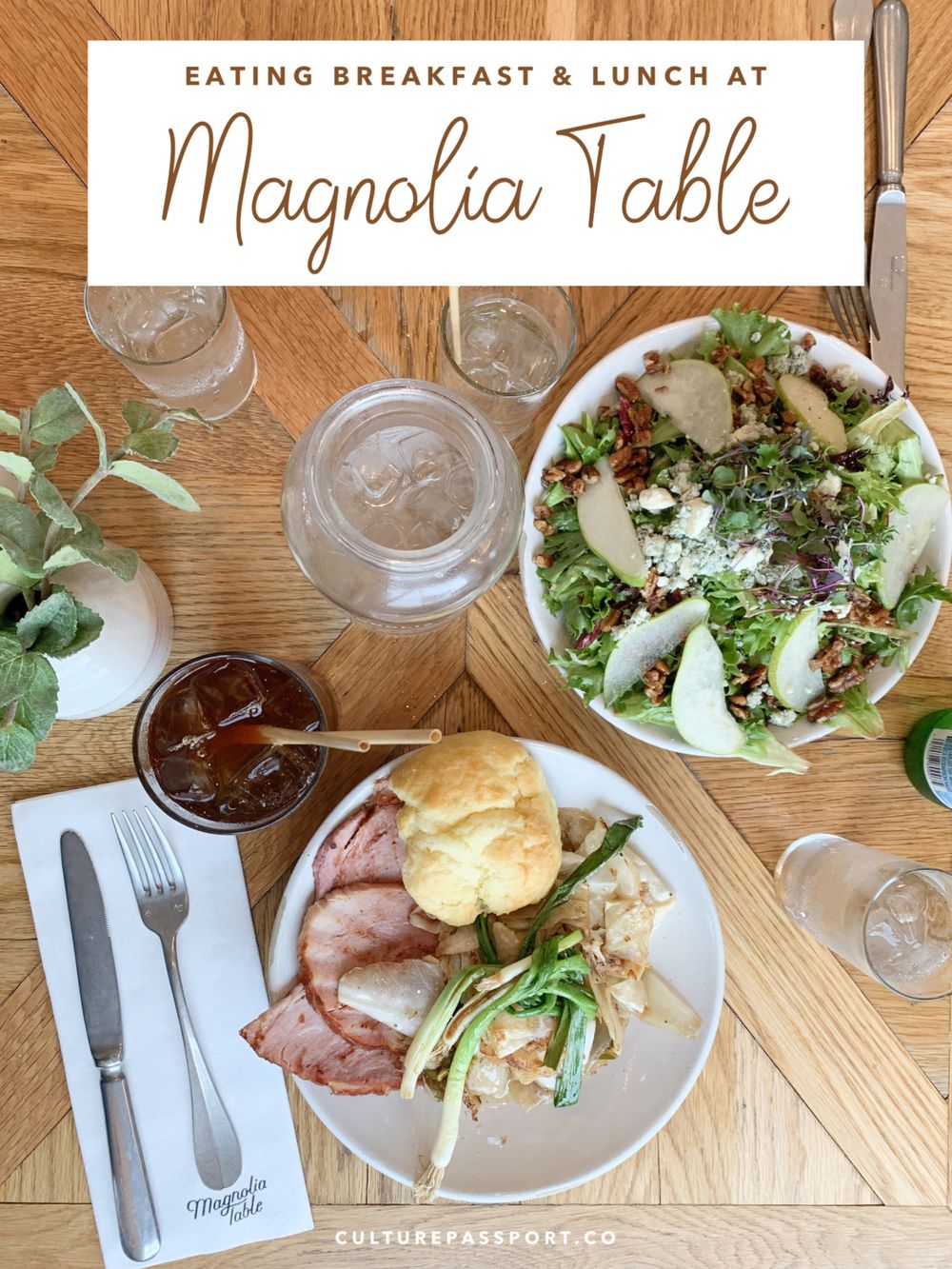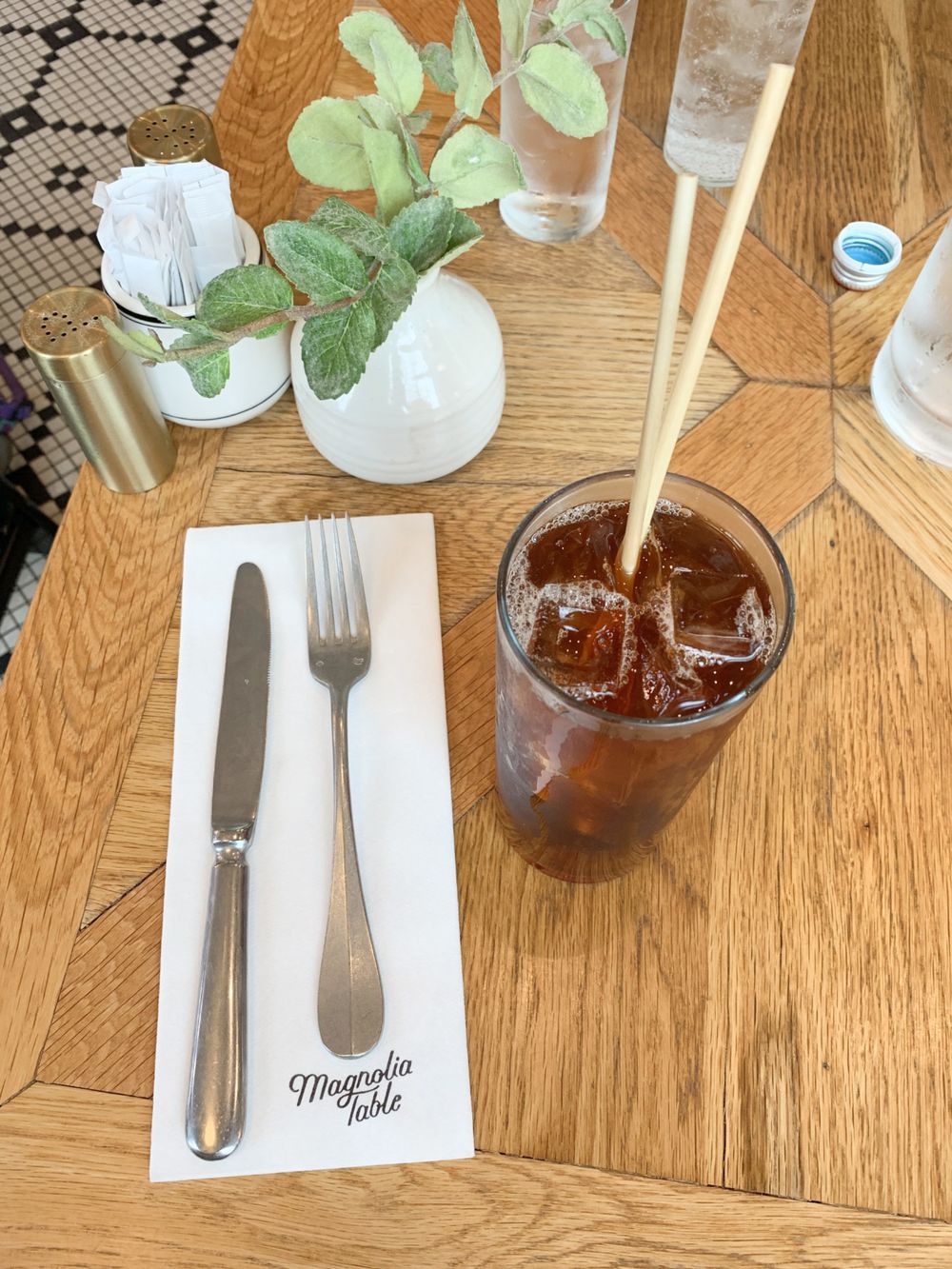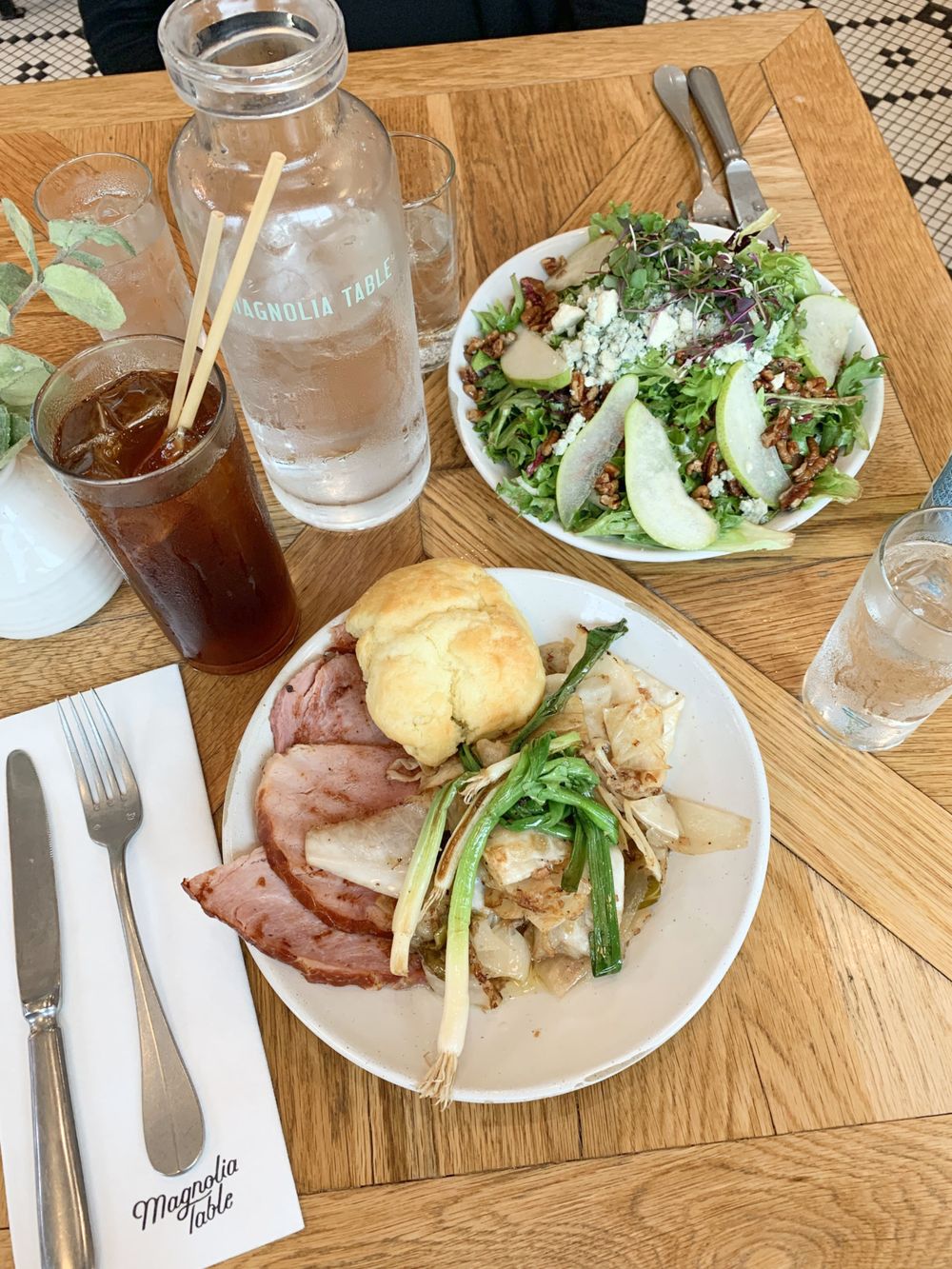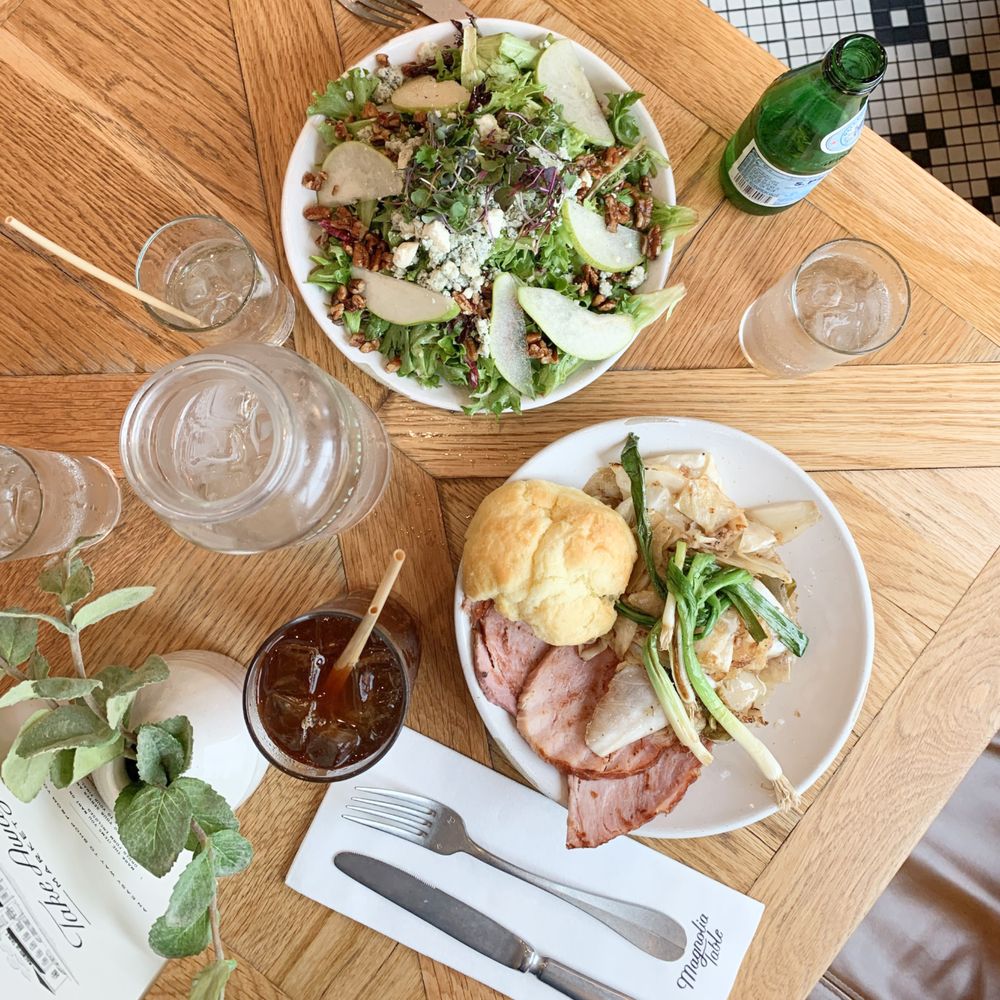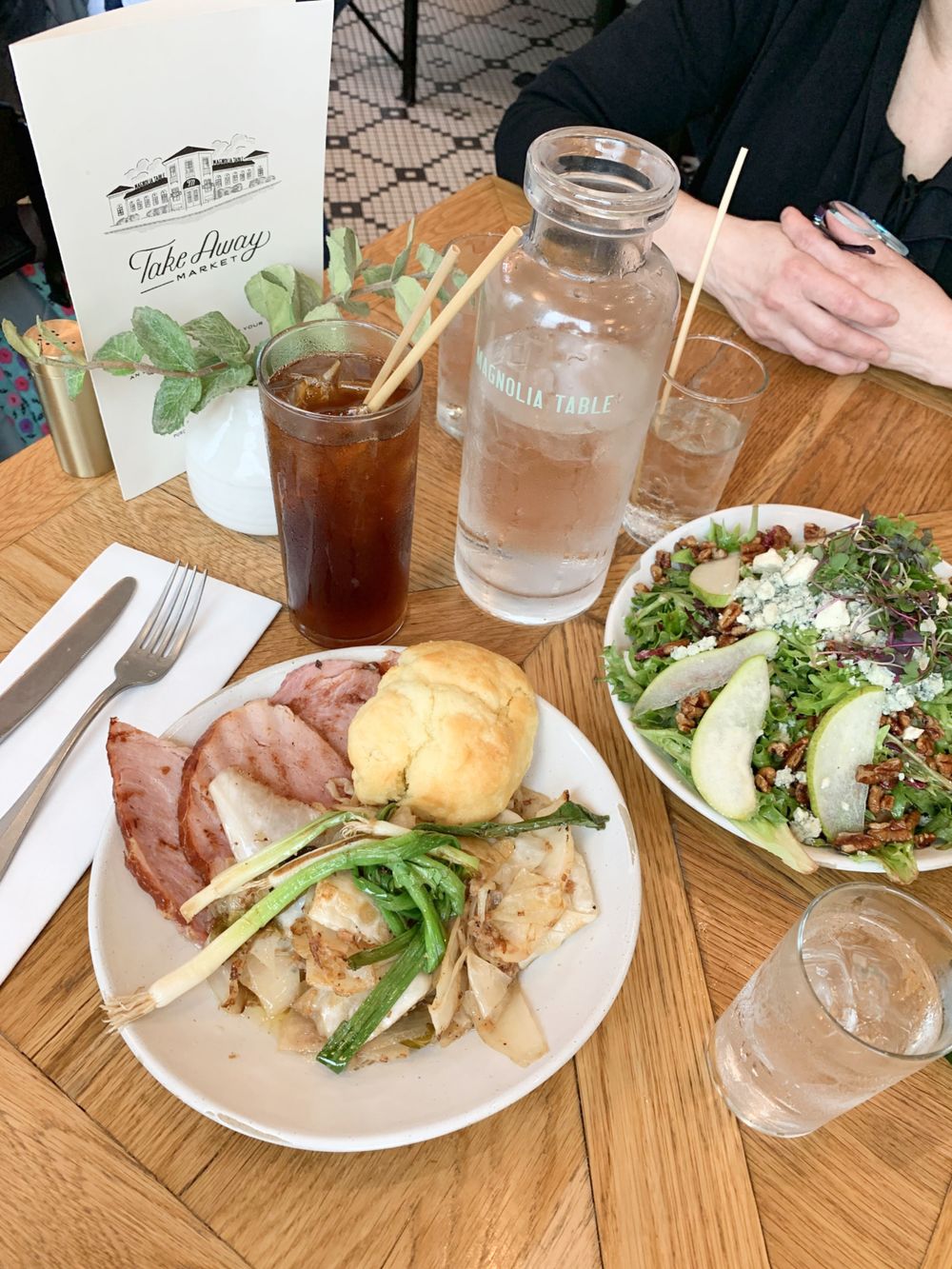 Magnolia Table Breakfast
The second time we visited Magnolia Table was for a quick breakfast on our last day in Waco, before driving to the airport to go home! The reception staff was so nice and even recognized me from my visit a few days earlier! They said we were welcome back any time and I told them how happy I was to visit Waco.
For breakfast we went with a good old hearty American breakfast: French toast, sausage, bacon, hash browns, eggs, and biscuits! I swear, if I could eat like this every day, I would be in heaven! Magnolia truly creates wonderful, wholesome dishes you are sure to savor every bite of!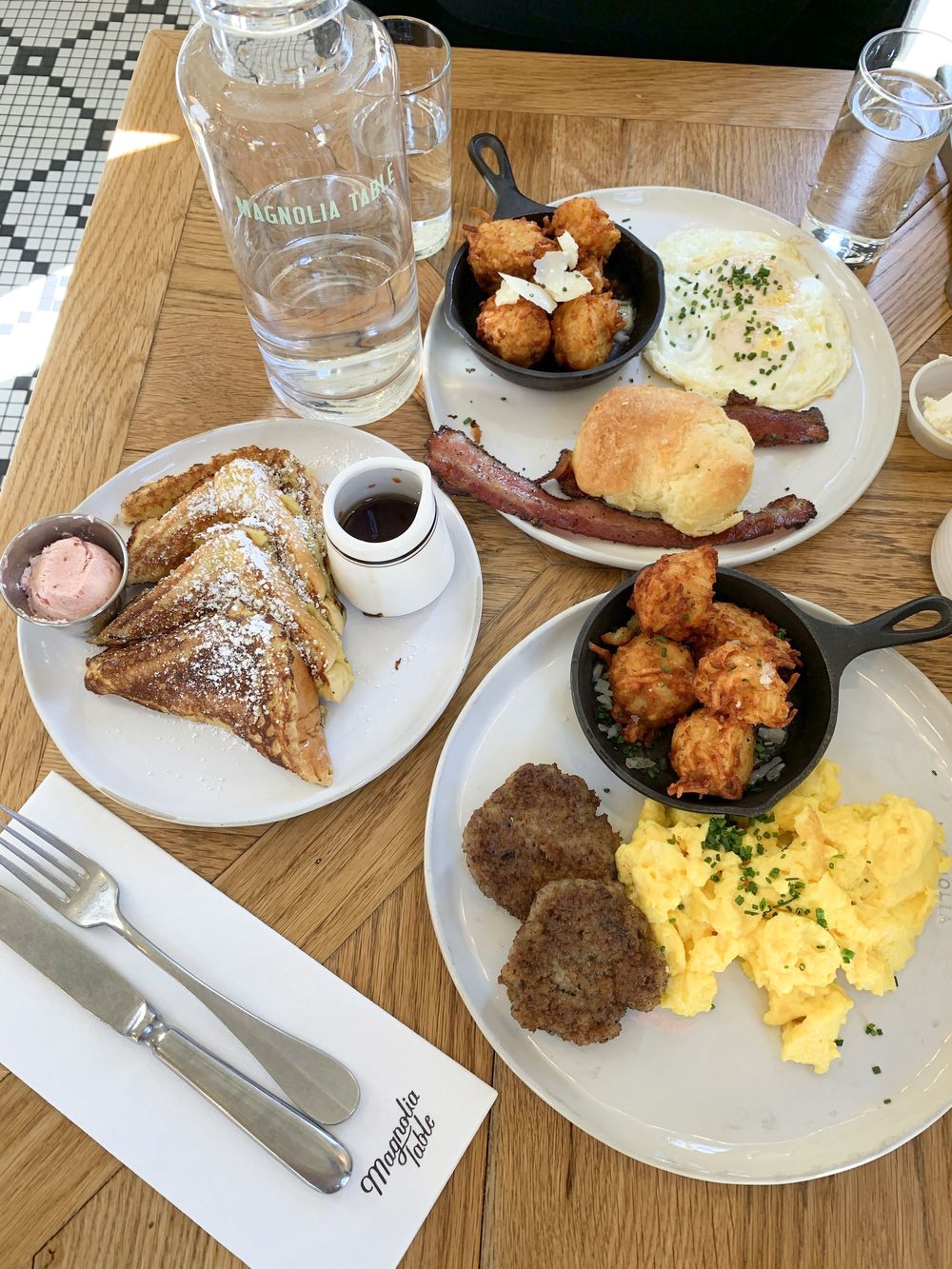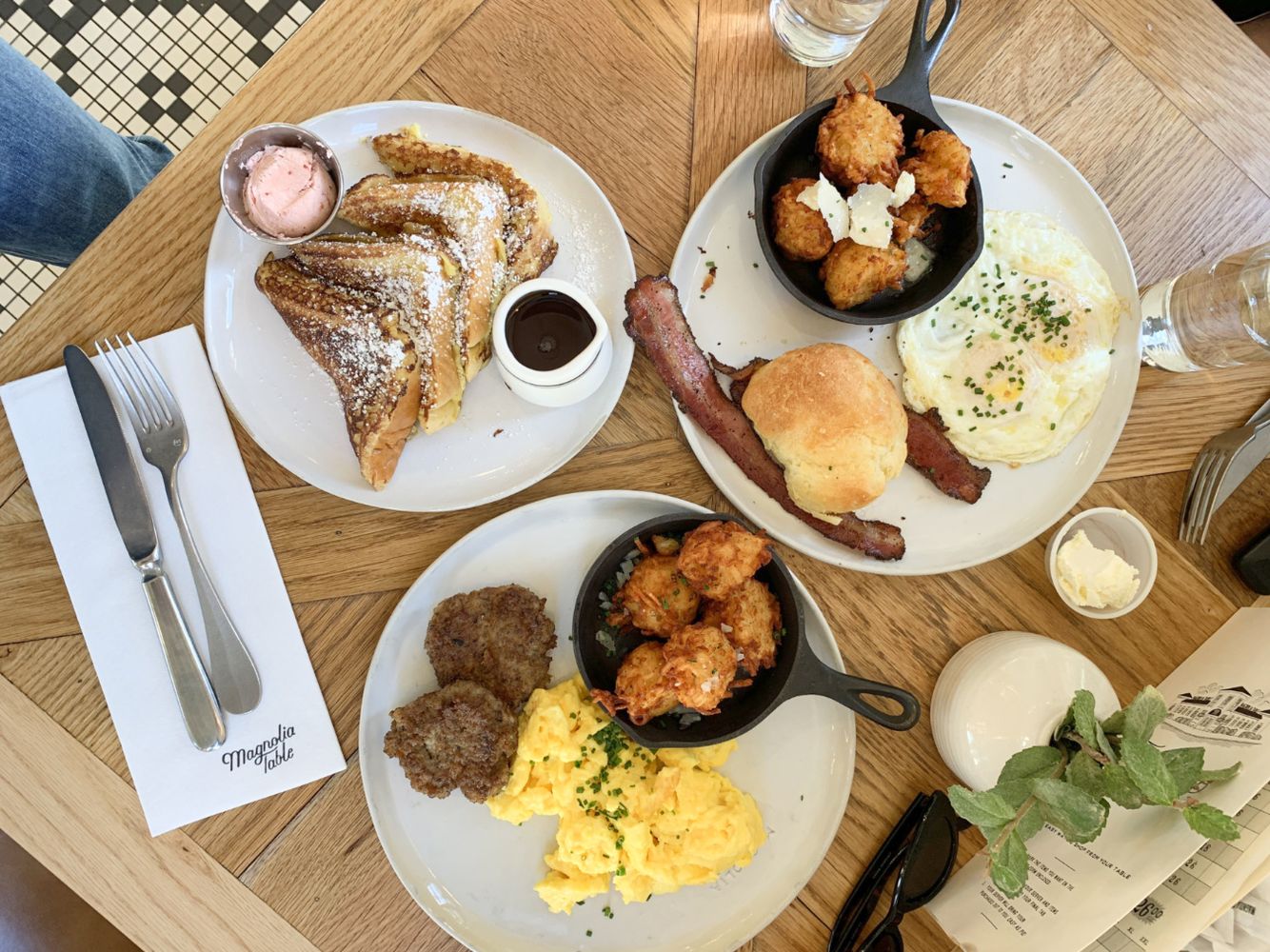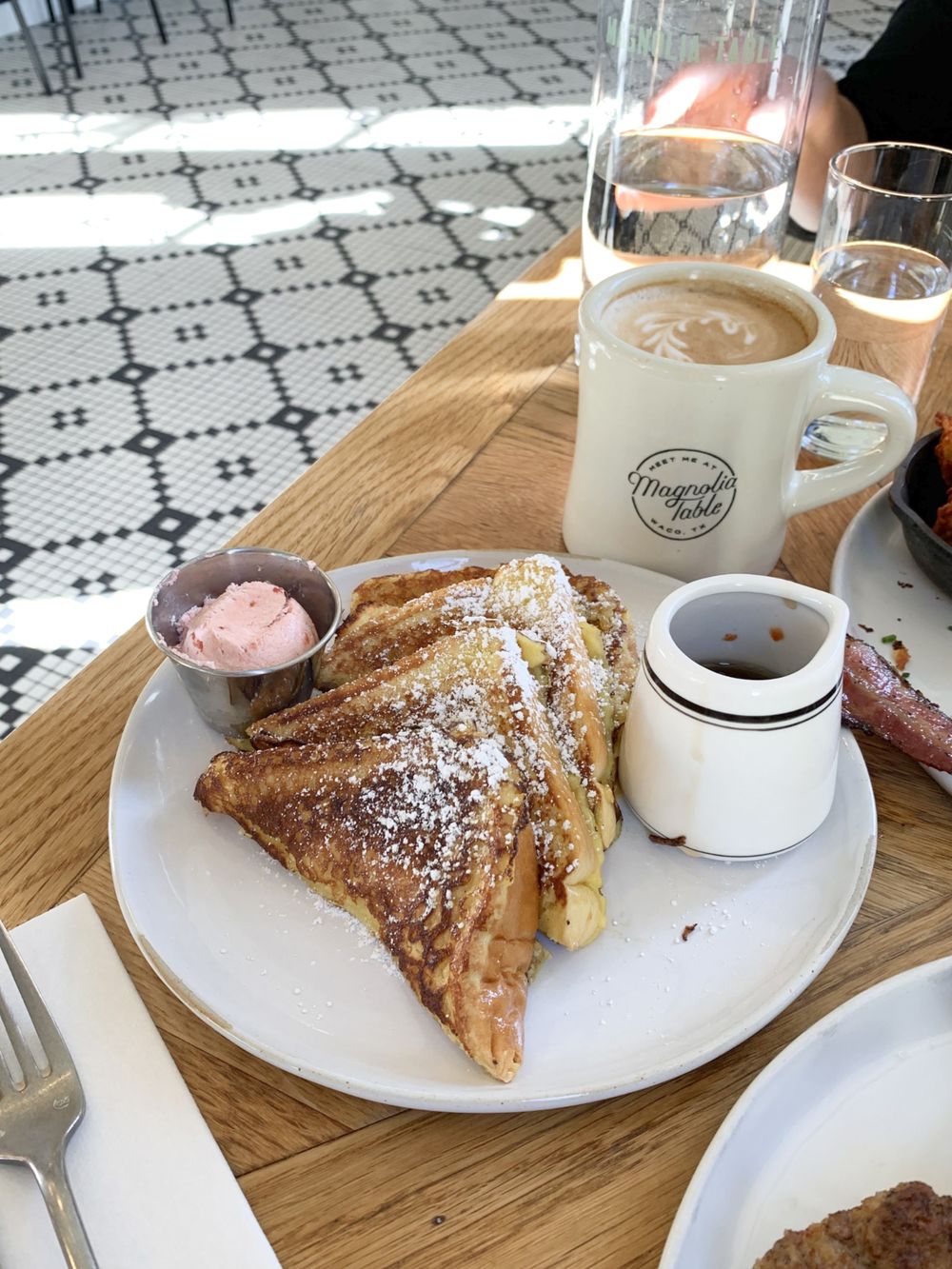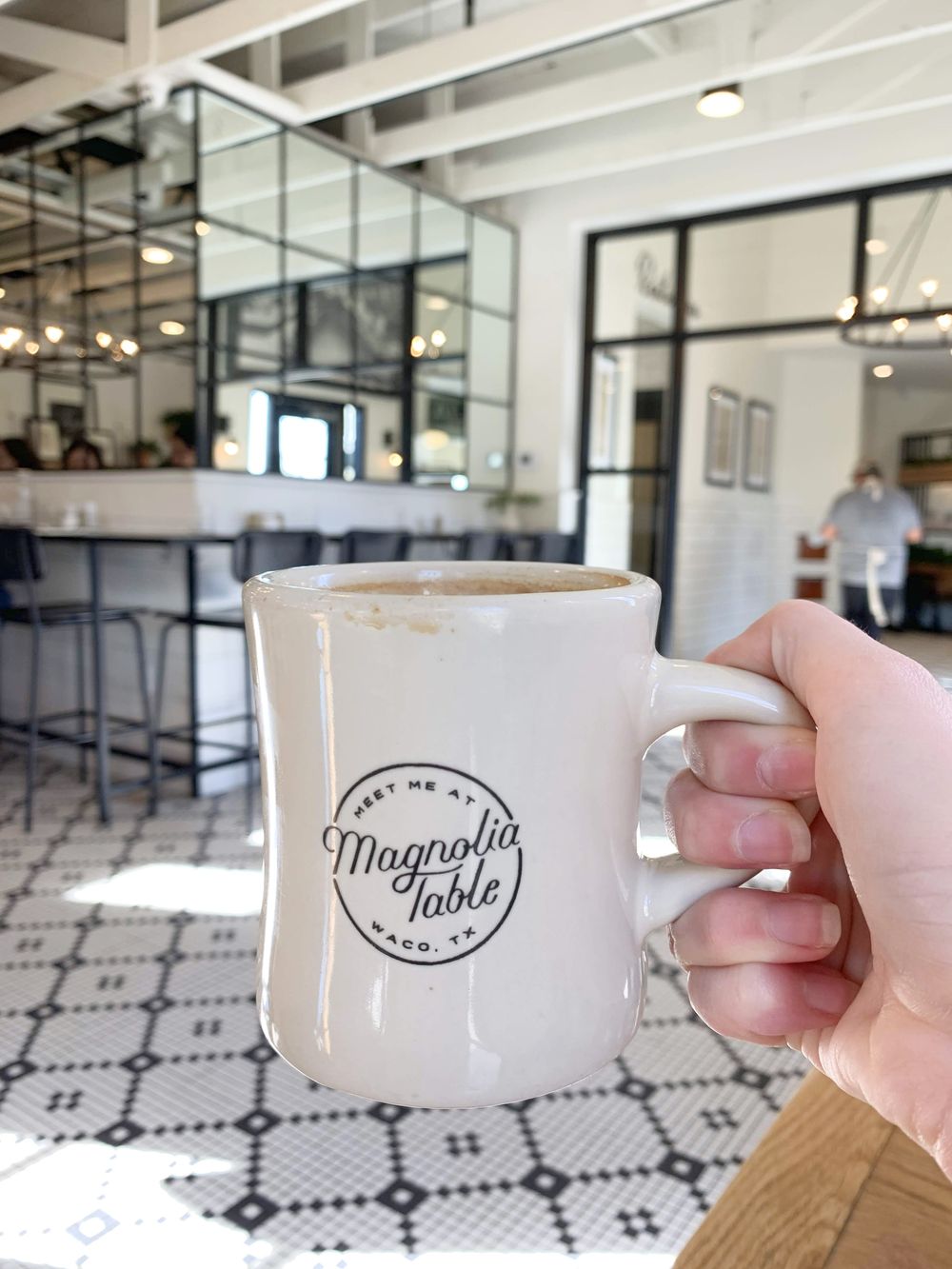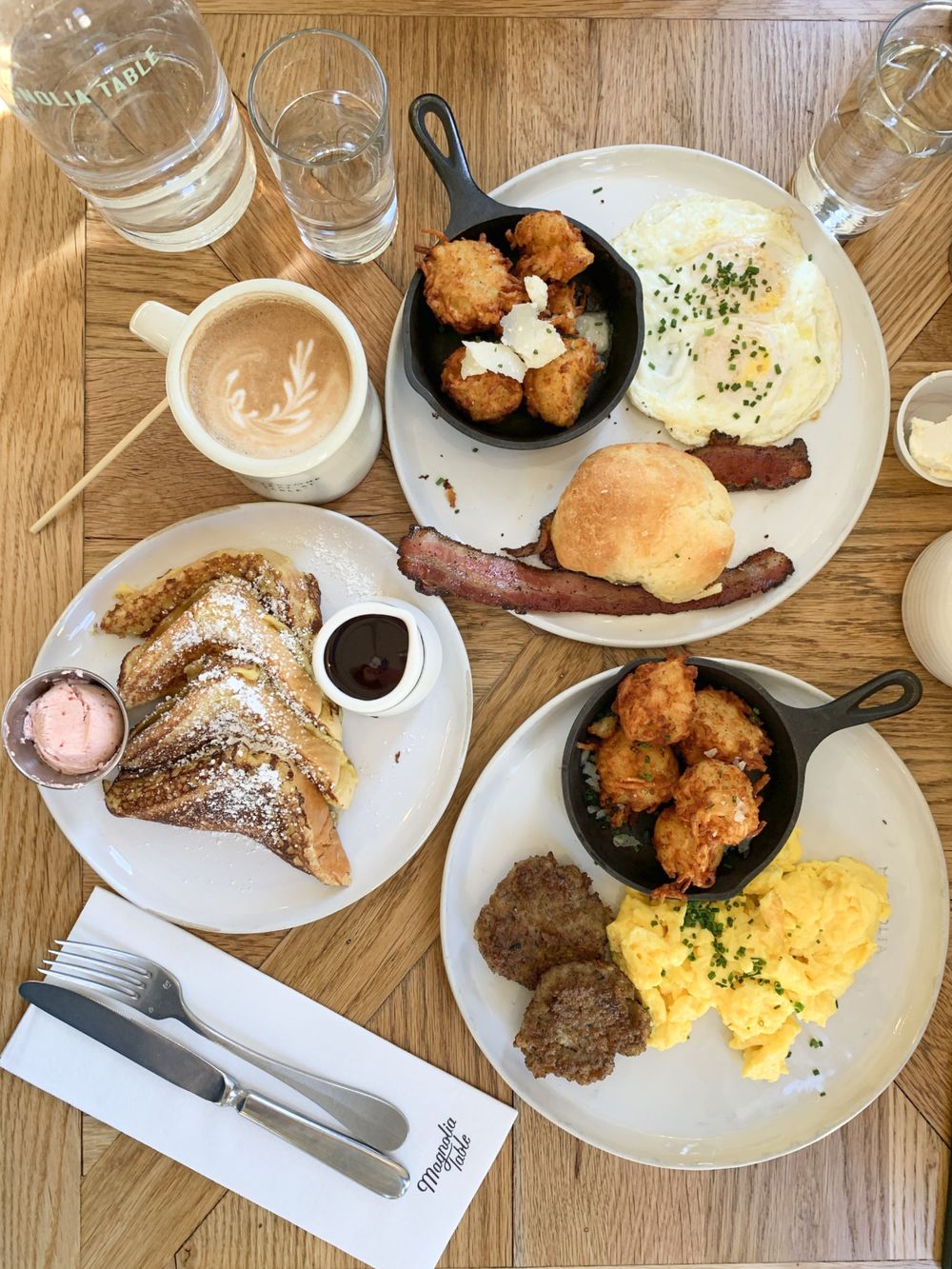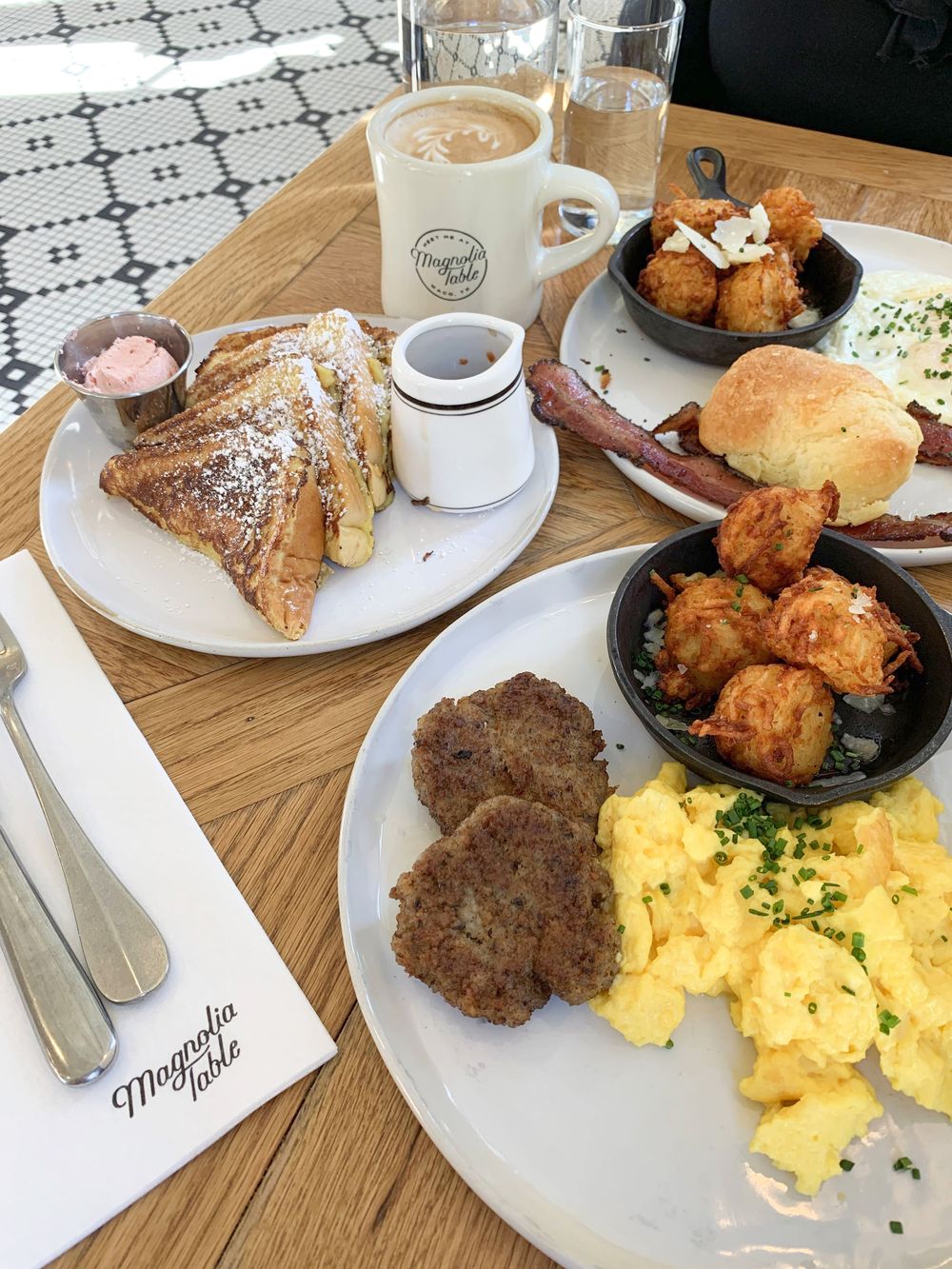 Magnolia Table Menu
A peek at the menu…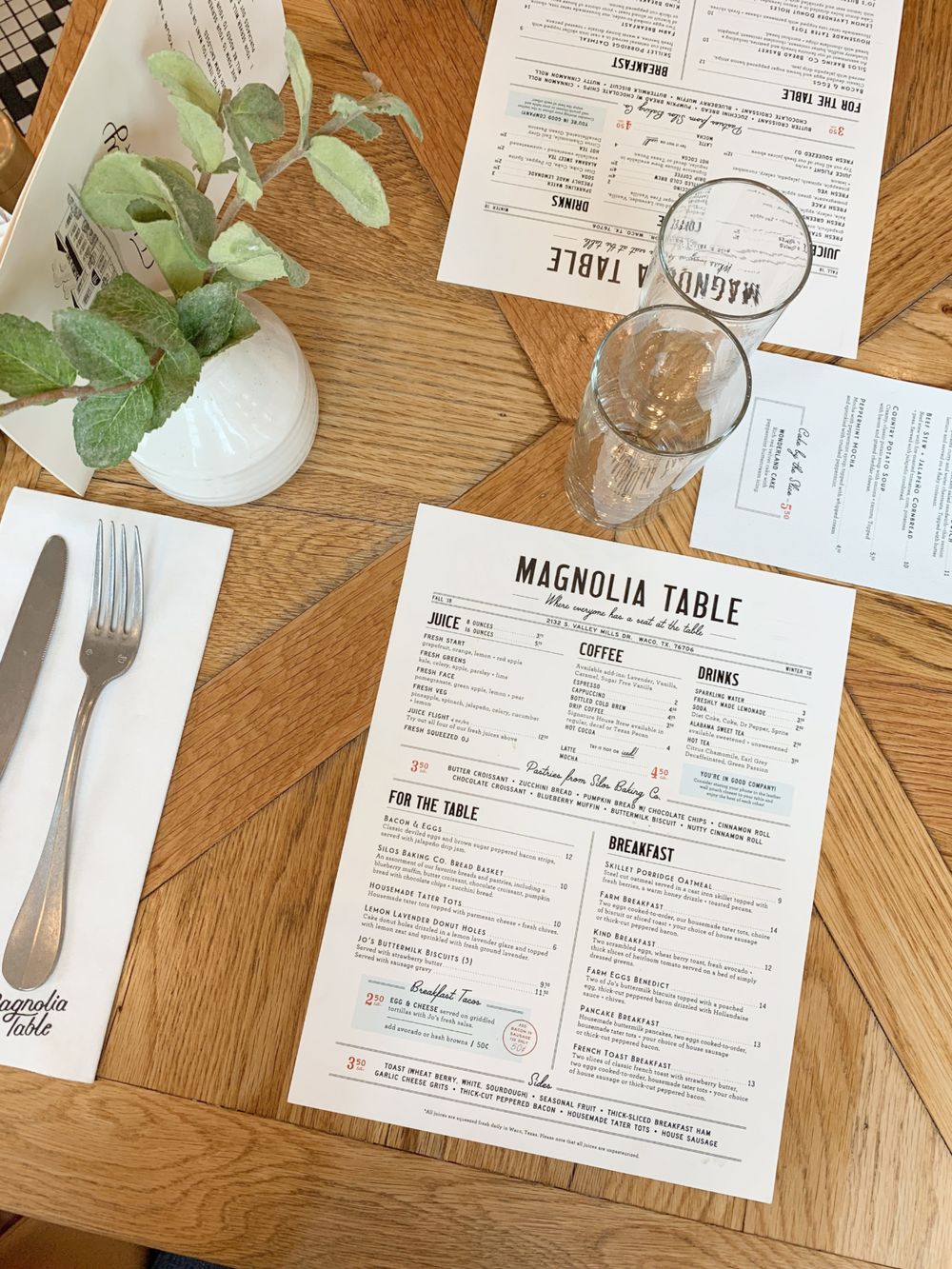 Magnolia Table To Go
Magnolia also had a wide variety of salads, snacks, and sandwiches to go. You can pick up a jar of that Strawberry butter I mentioned earlier here if you're lucky enough to live in the area!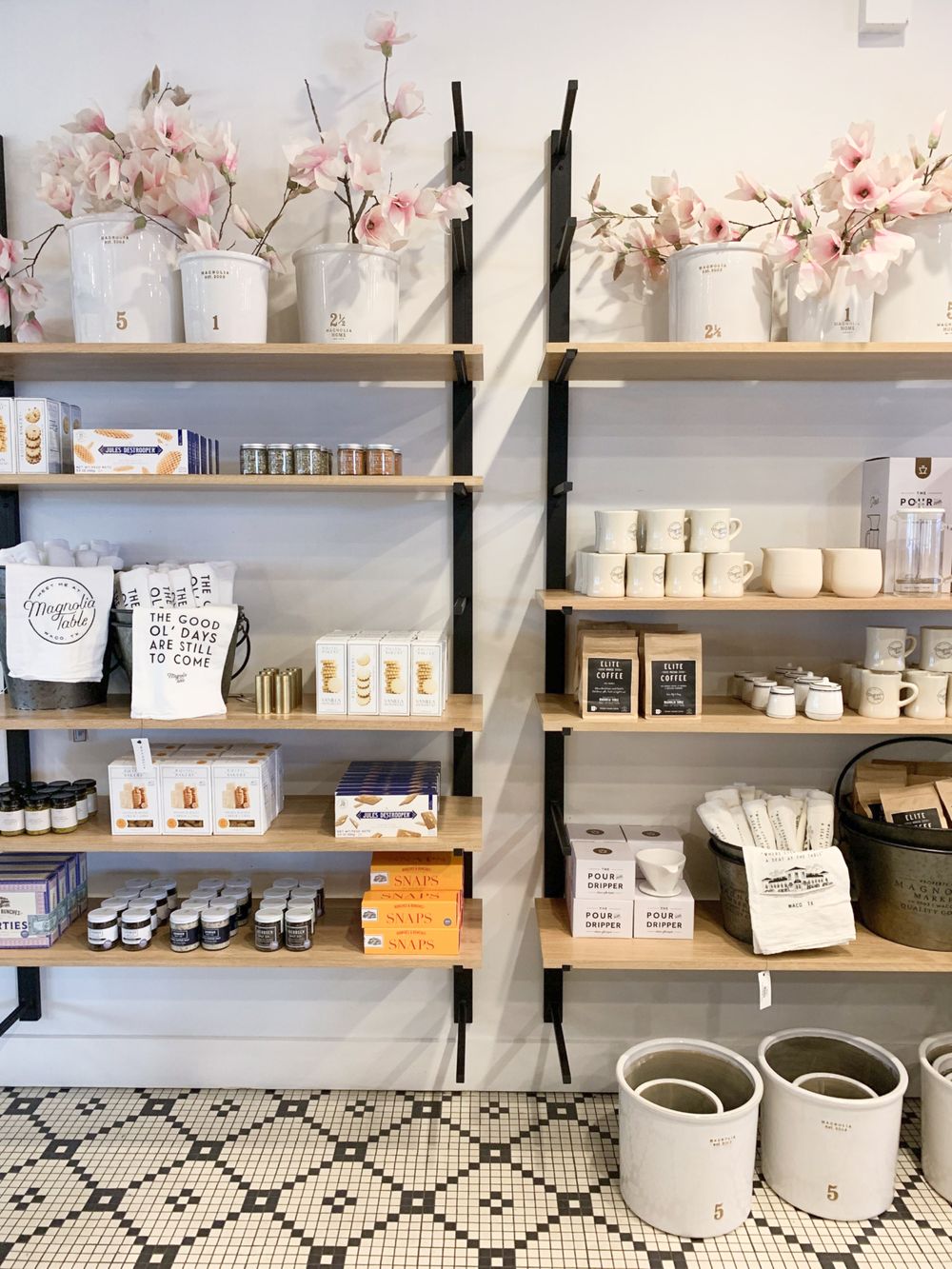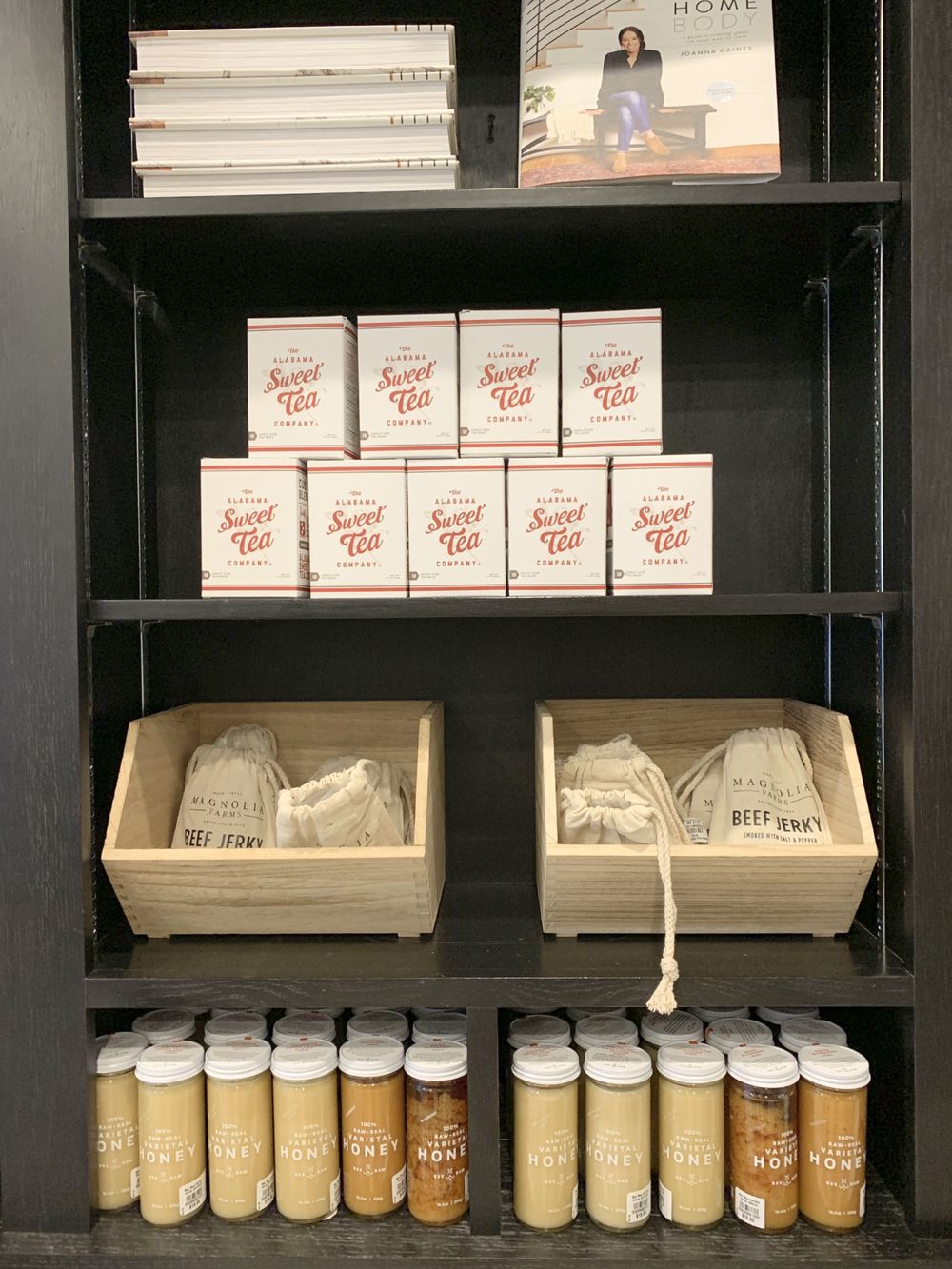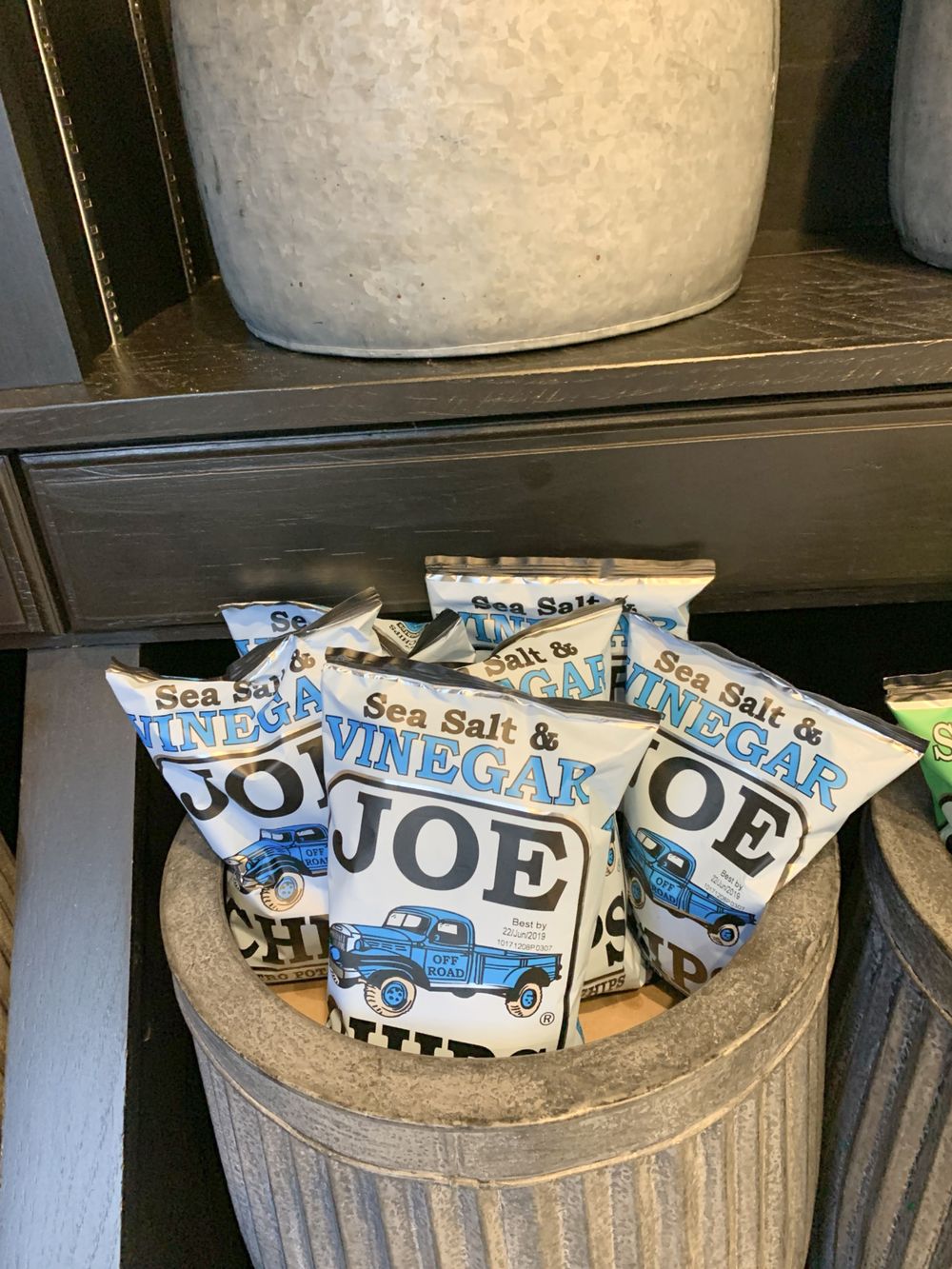 Magnolia Table Coffee Shop
There's also an outdoor coffee shop available where you can take a flavored latte or other caffeinated beverage to go. You can also sit and sip your drink on the beautiful outdoor terrace they have!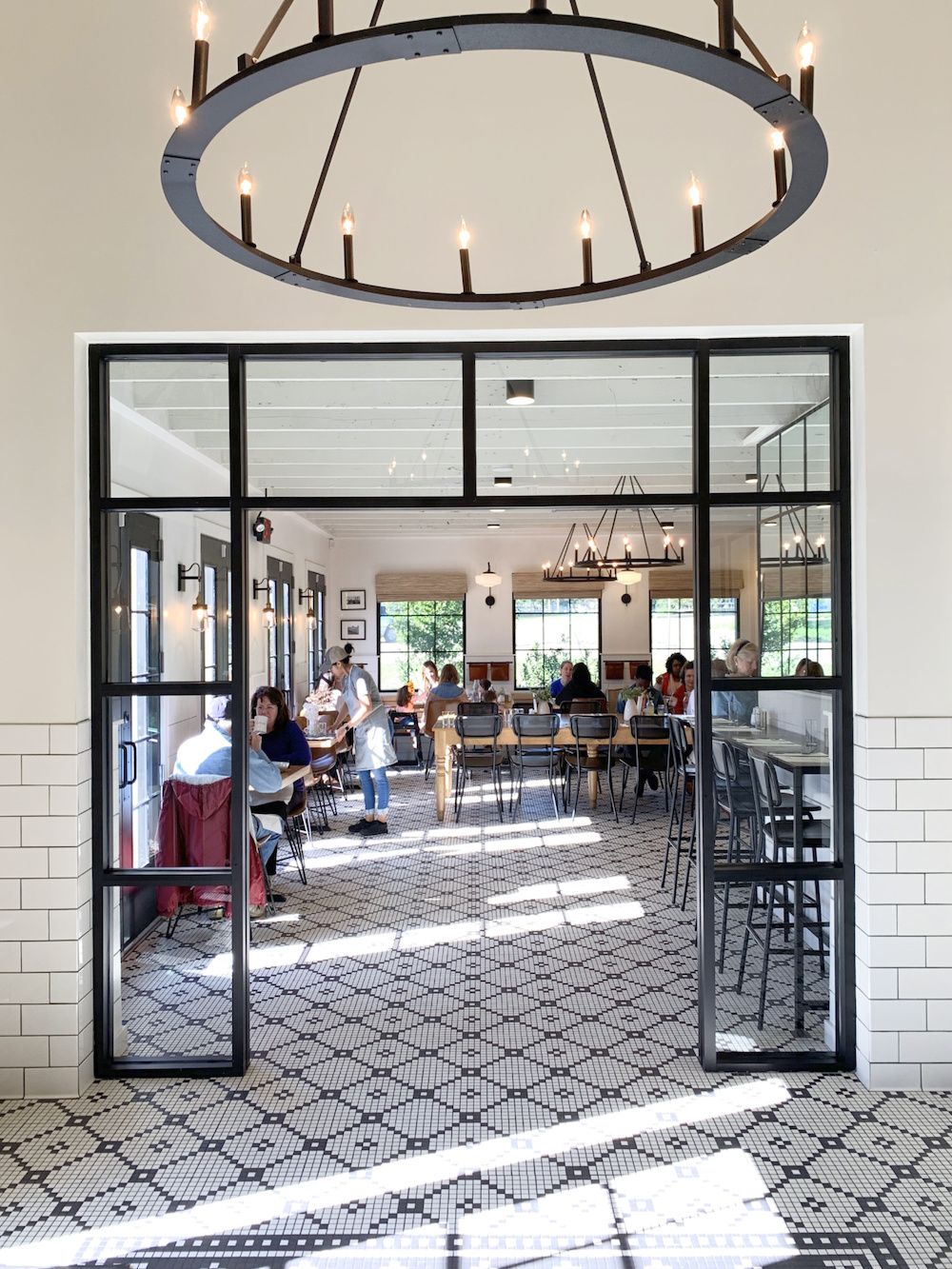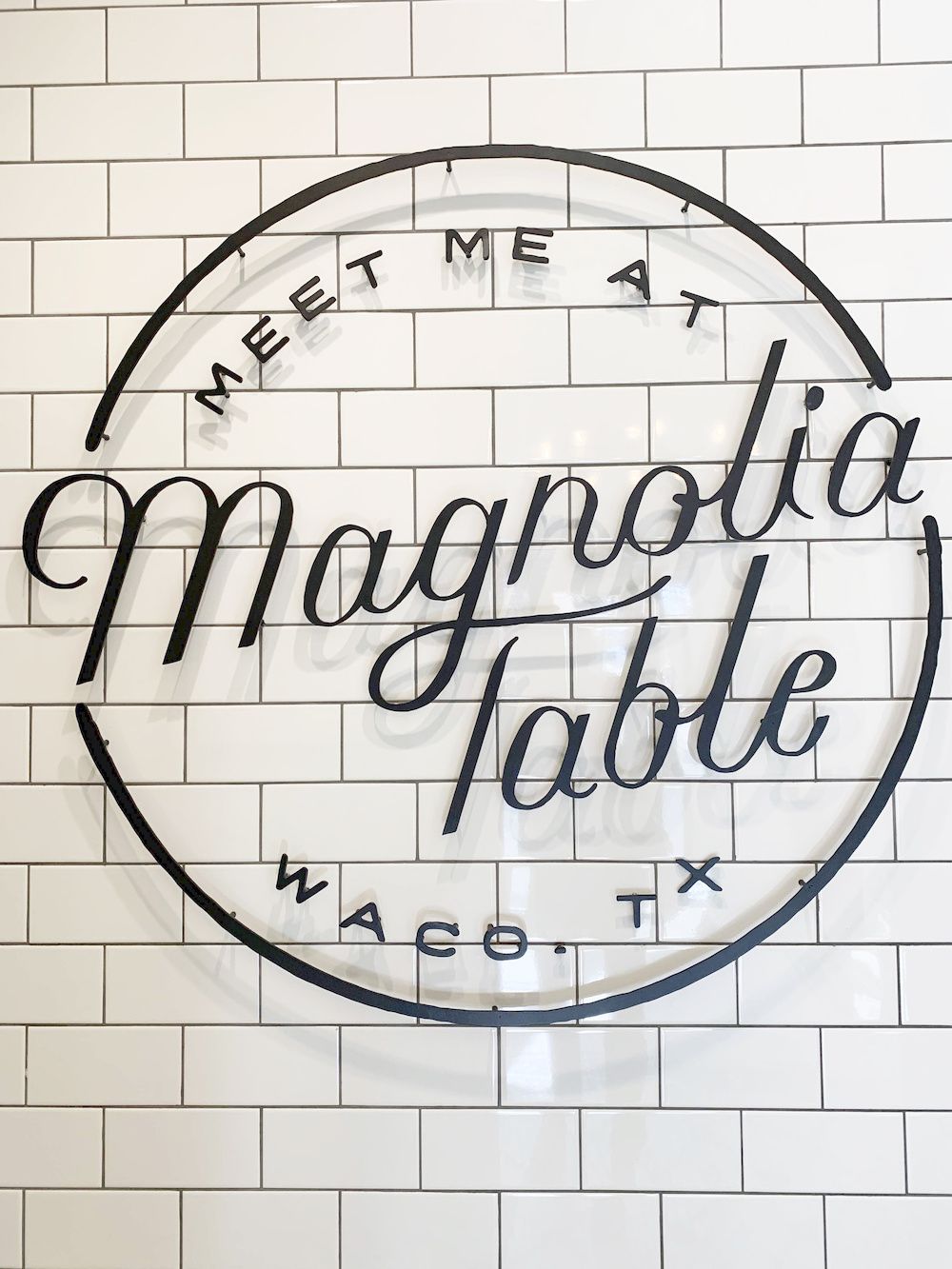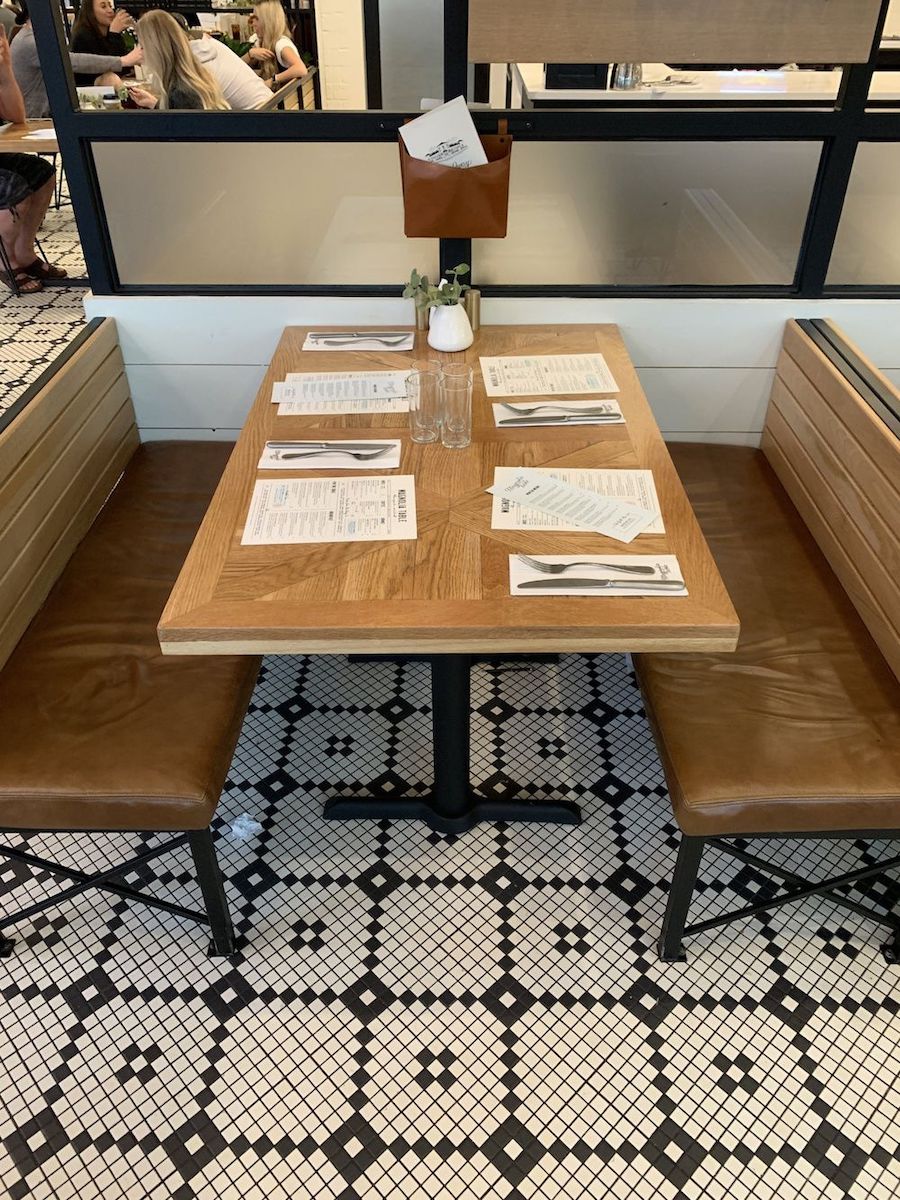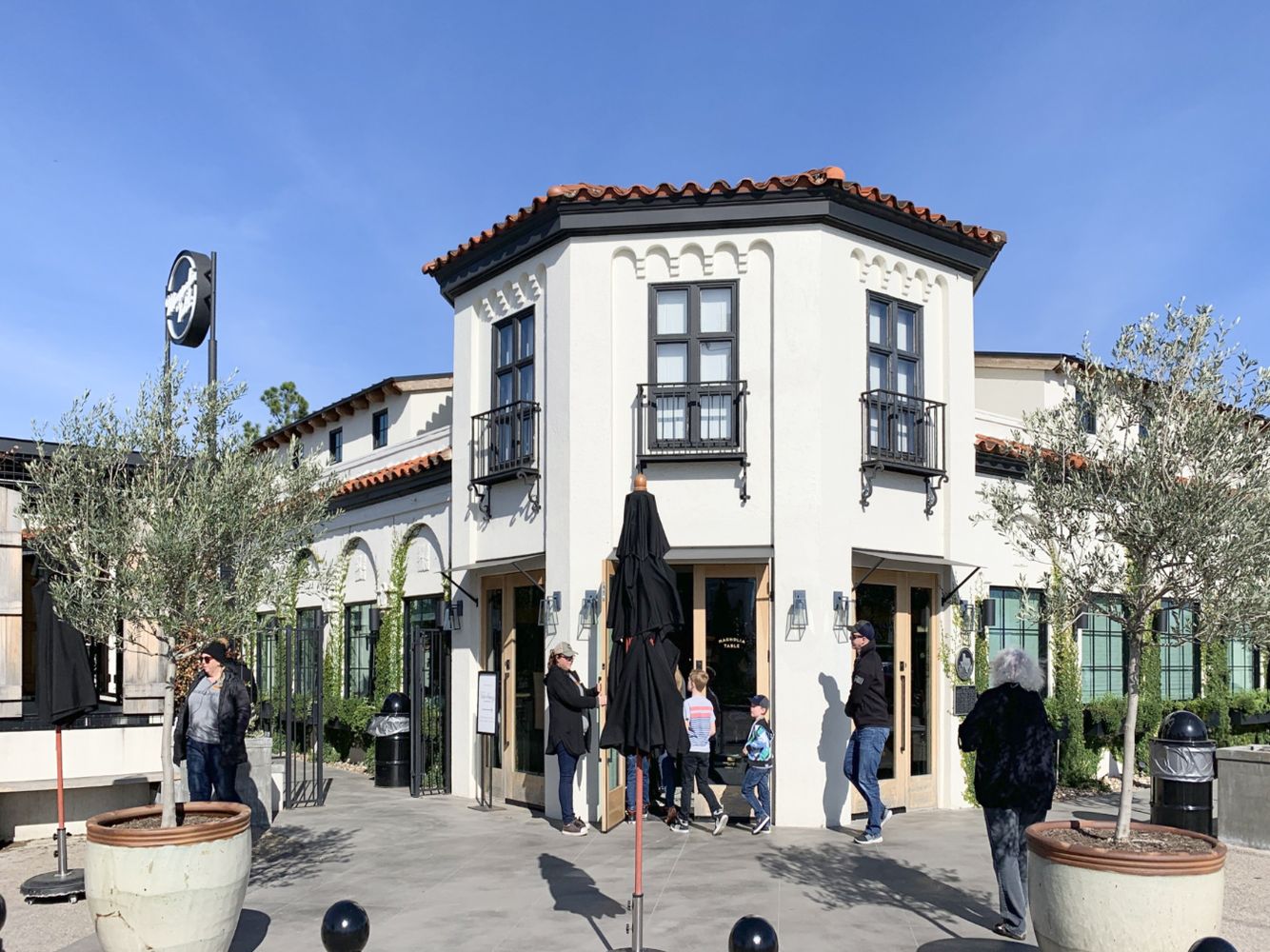 Magnolia Table
2132 S Valley Mills Dr
Waco, TX
Open Monday through Saturday from 6am until 3pm