Corpus Christi has a special place in my heart because it's where I have some of my earliest travel memories. I was traveling to Corpus Christi this February to visit my grandfather and opted to stay in the Aloft Hotel of Corpus Christi because of its central location just off the SPID (South Padre Island Drive) and free on-premise parking.
Aloft Rooms
The Aloft is only a 3-star hotel but it felt more like a 4-star hotel to me during my stay. We stayed in a room with two Queen beds, and it felt very spacious and clean. Everything in the hotel is quite modern looking with a few quirky pops of color here and there.
In the room, there were two desks in front of each bed, and a bench between those desks. Only one of those desks had a chair for sitting to work. The wifi connection was very fast from our room. A flat screen TV was mounted on the wall across from the two beds, and a great selection of cable channels was available.
The bathroom sink was open to access from the room, and the sliding bathroom door hid a toilet and standing shower. The bathroom mirror spanned from wall to wall, and the sliding door featured a full-length mirror. Near the bathroom sink, we were provided with a bar of hand soap. The shower had two dispensers attached to the wall with a combination shampoo/conditioner and a body wash. Plenty of body and hand towels were provided for two people.
A safe was located inside the closet, as well as an ironing board and iron. We also had access to an instant coffee machine, a mini refrigerator, and a small microwave which came in handy for heating up leftovers. Two free Aquafina water bottles were made available to us in the room each day.
Book the Aloft for the lowest rate though Marriott
Here is a peek inside our room:
The Beds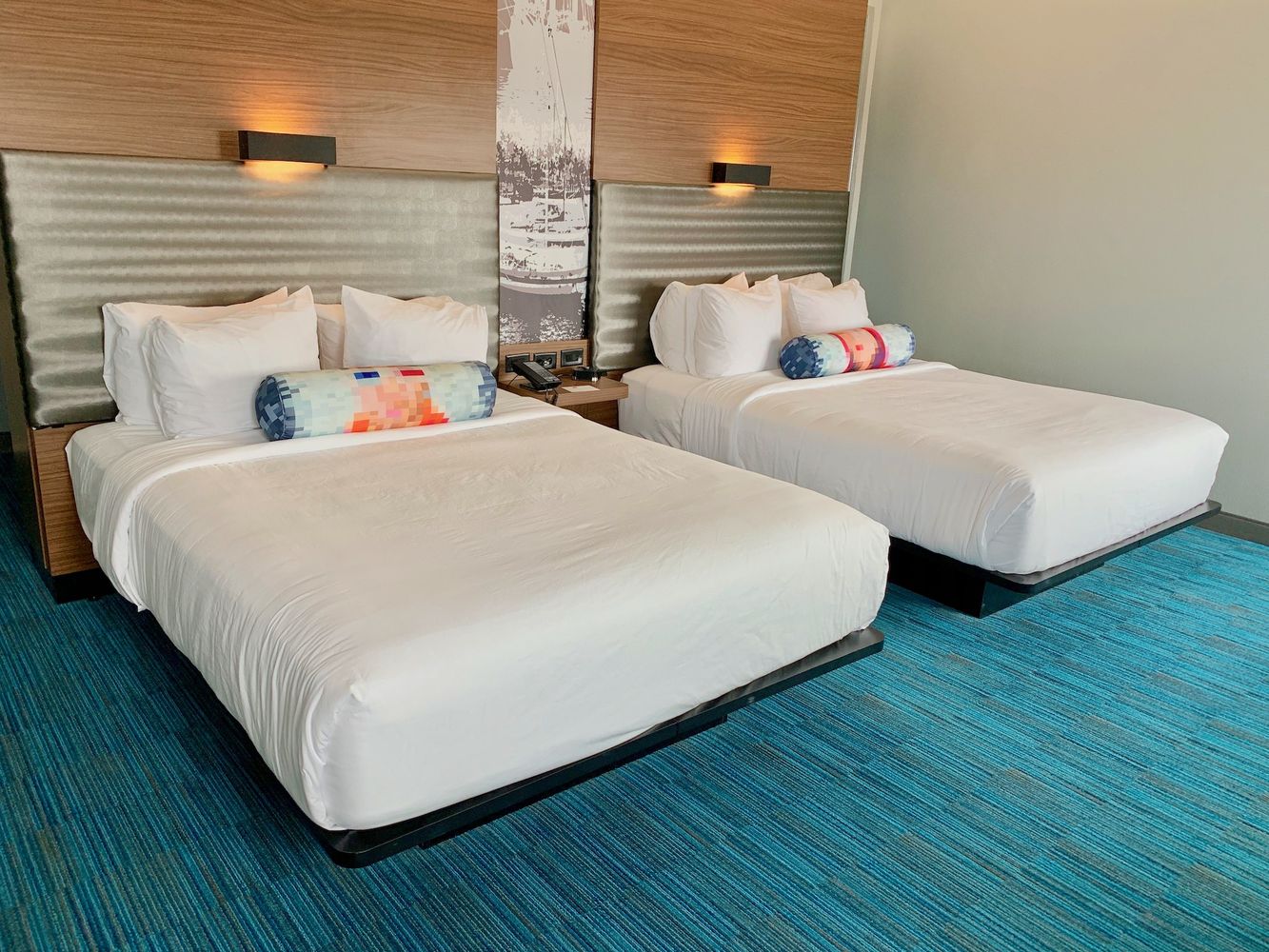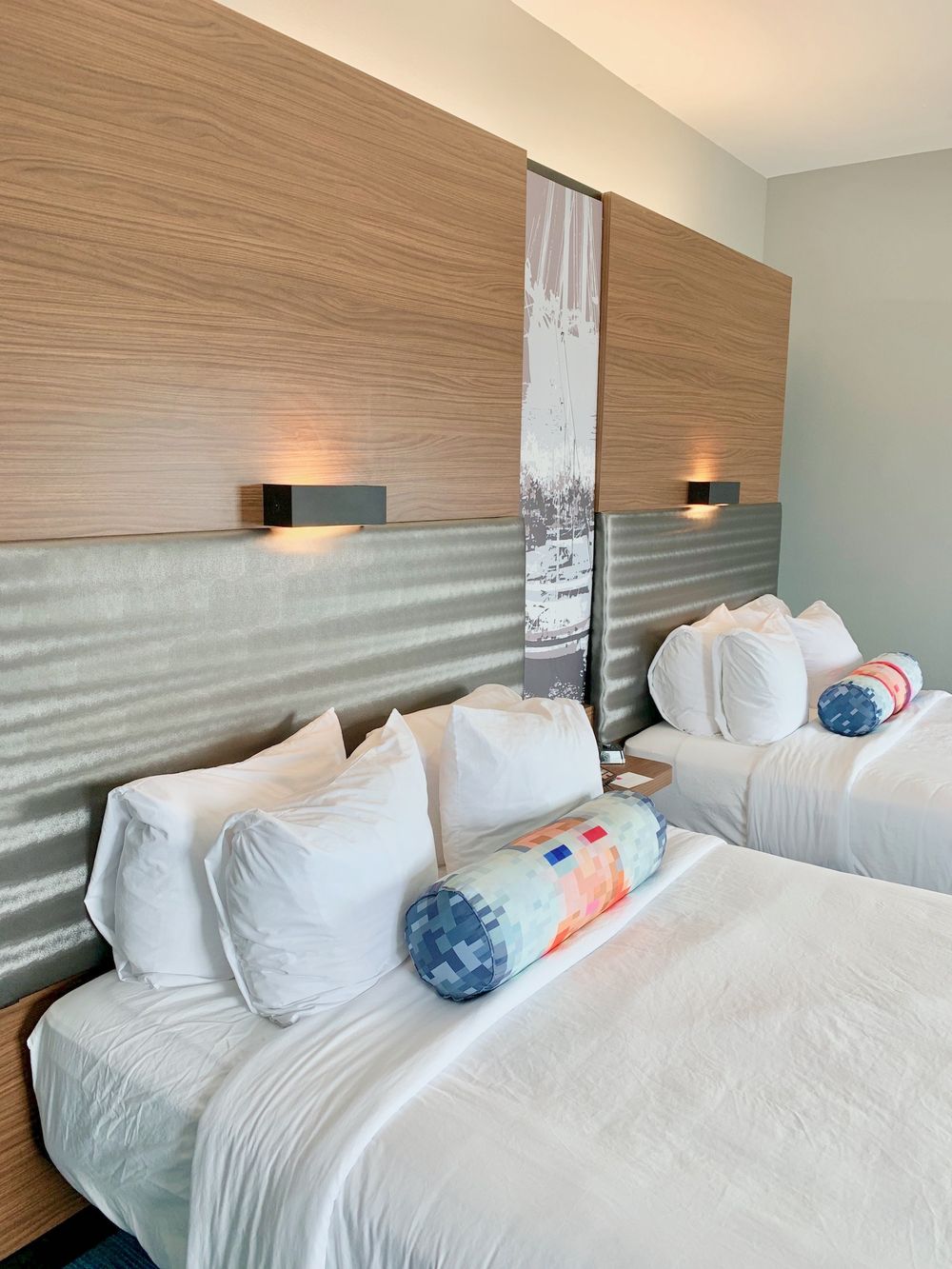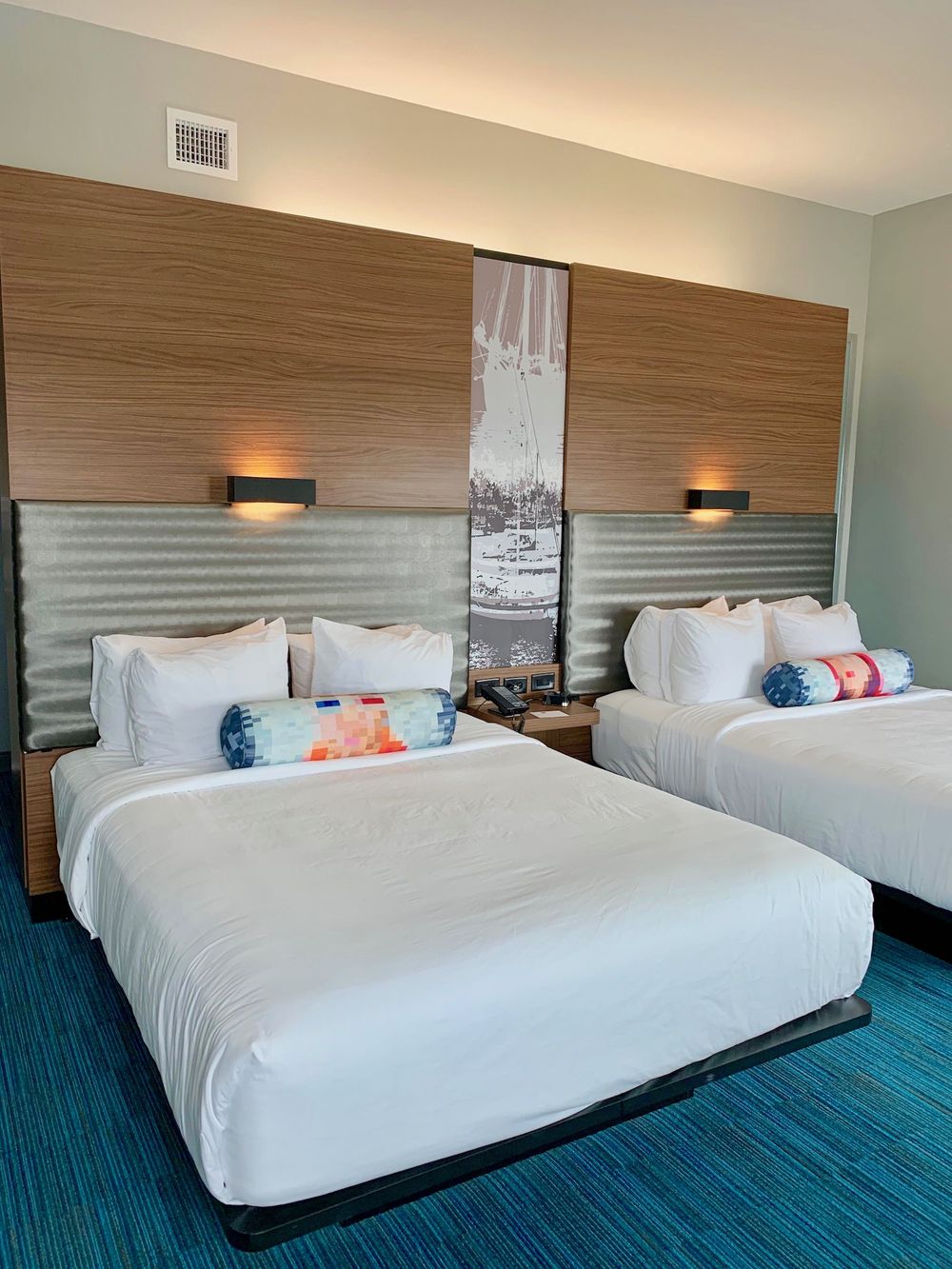 Desk Space Across from the Beds
There was a counter space that spanned the entire width of the room, so we had plenty of room for everyone to use on the desks. Unfortunately only one of the desks had a chair to sit in. Underneath the second desk was the air conditioner unit.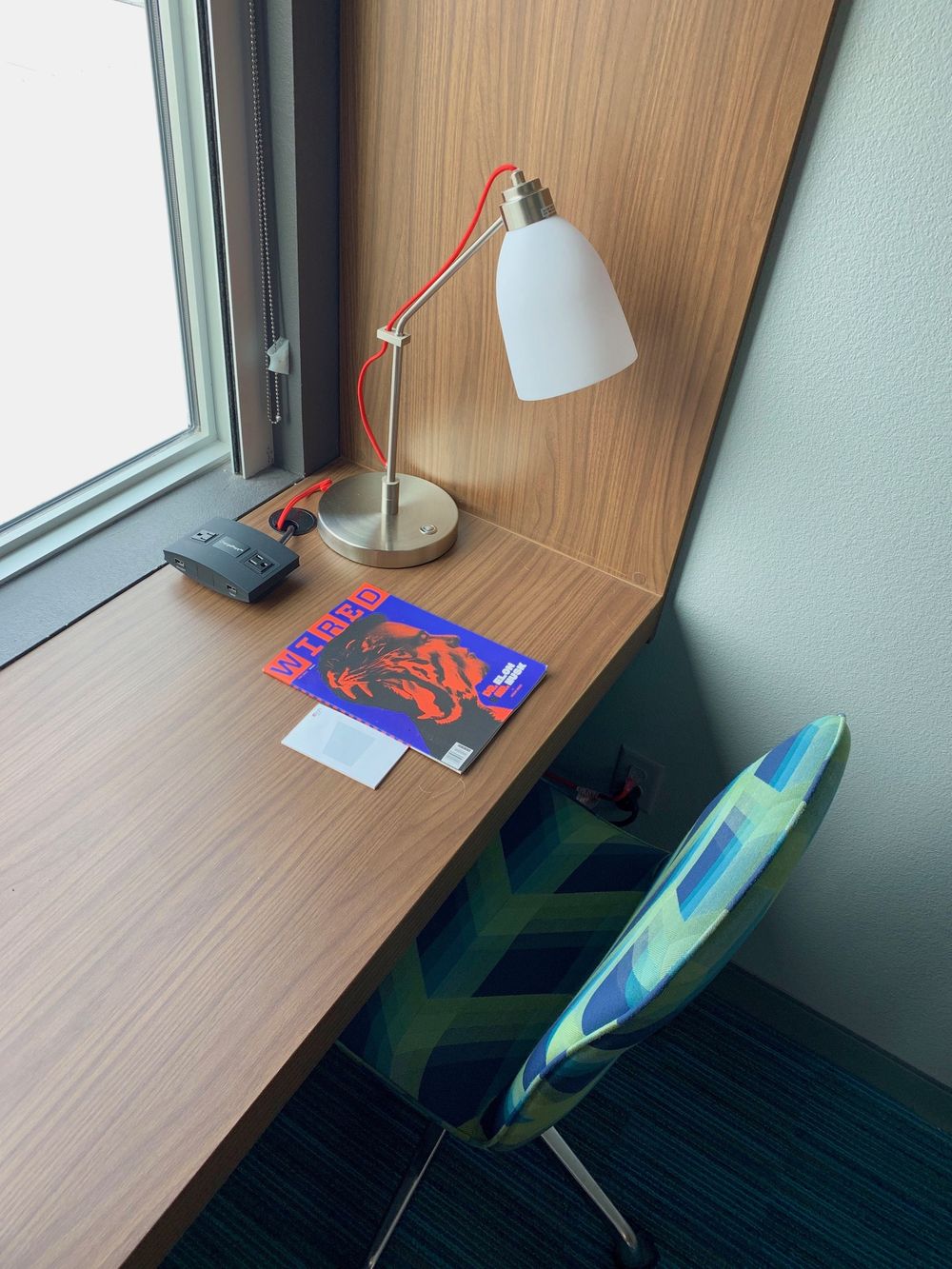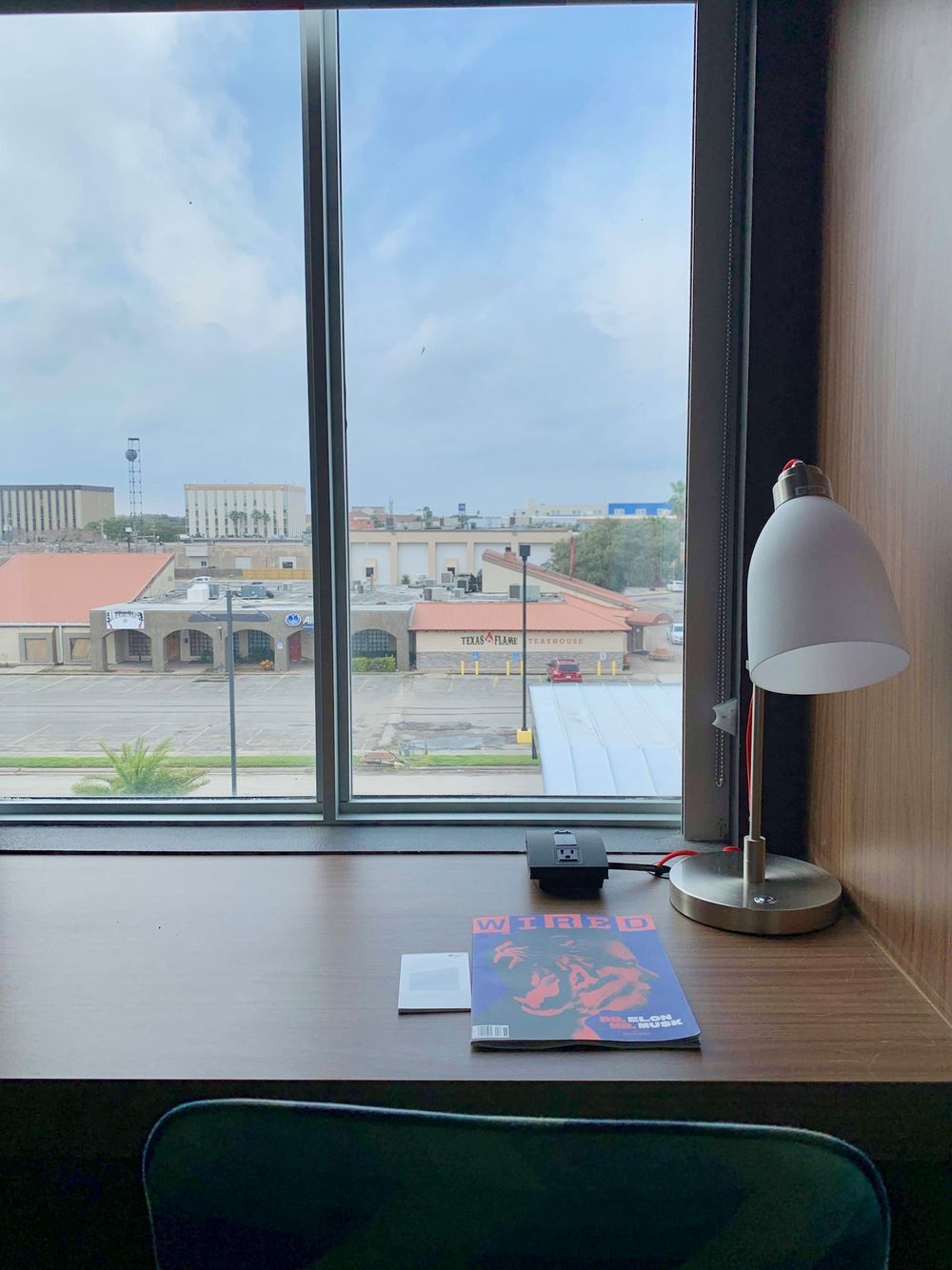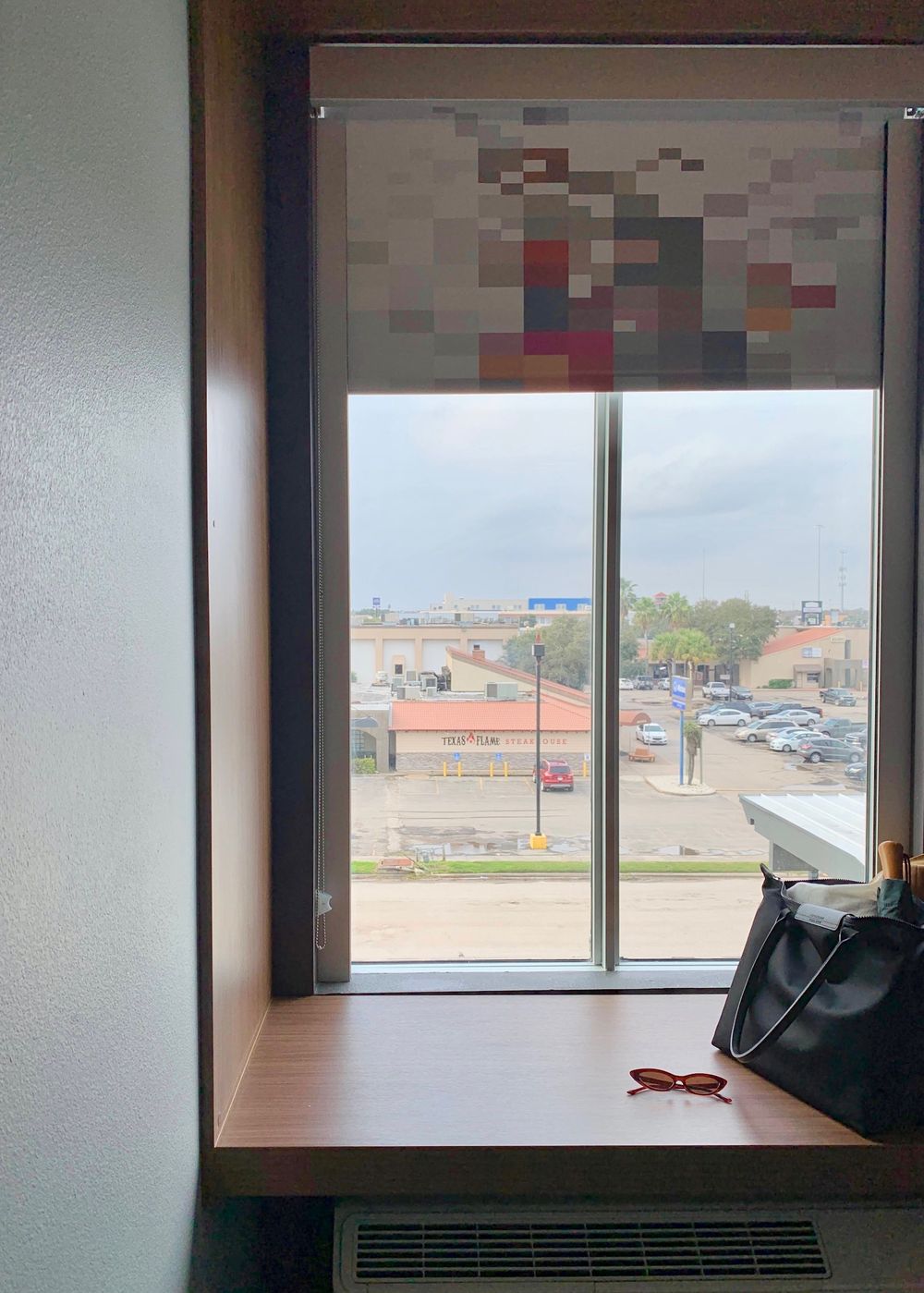 The Bathroom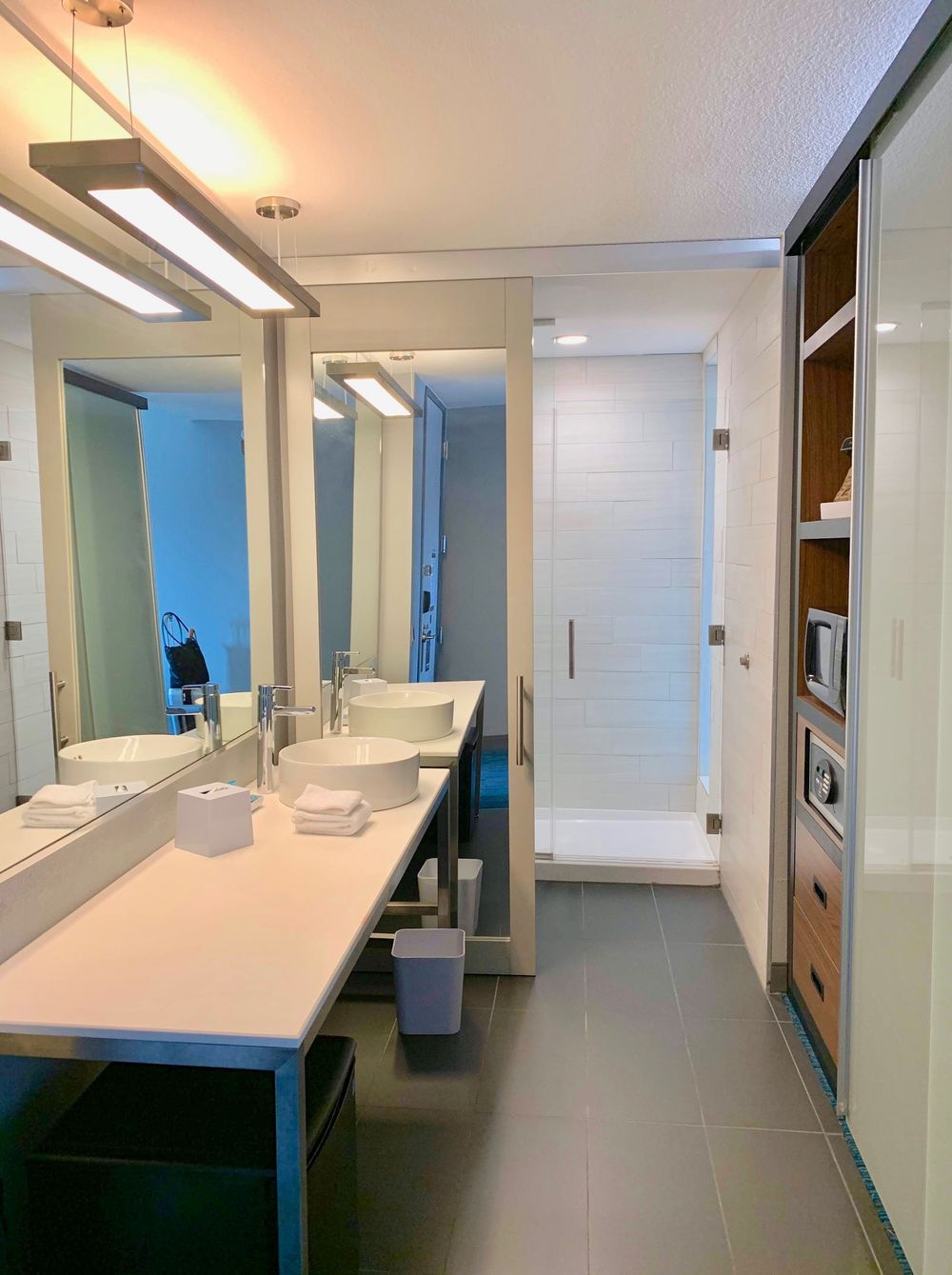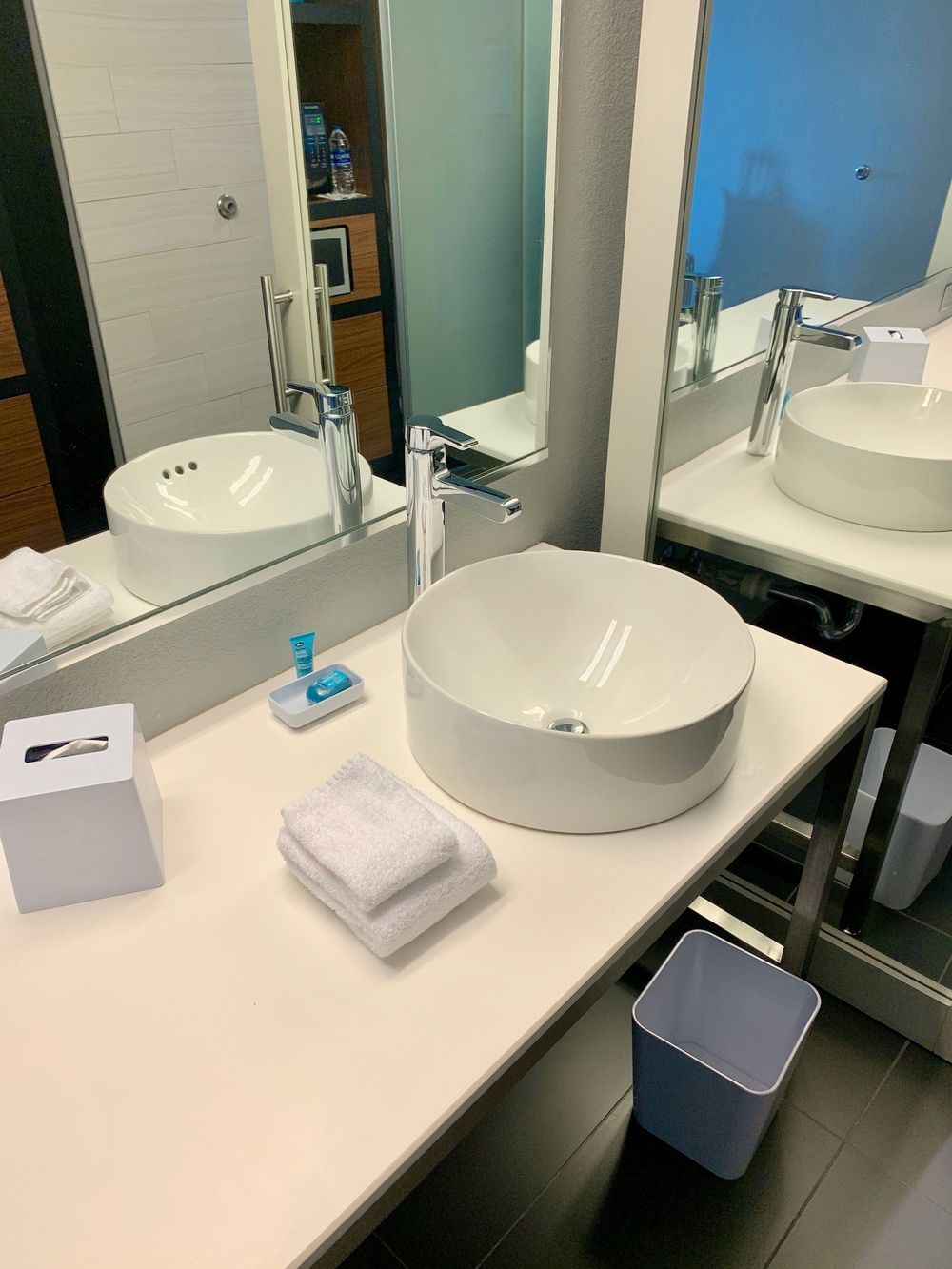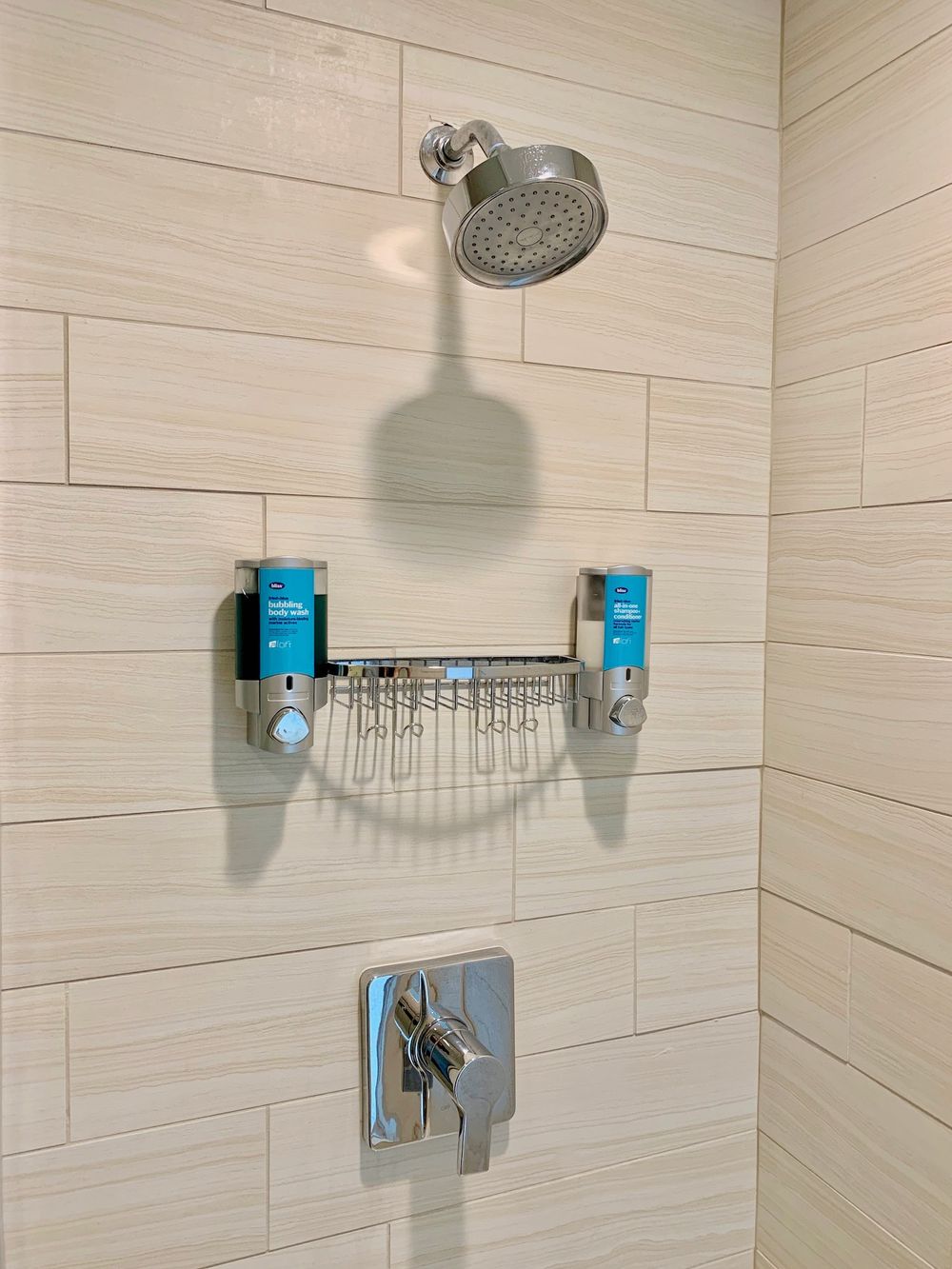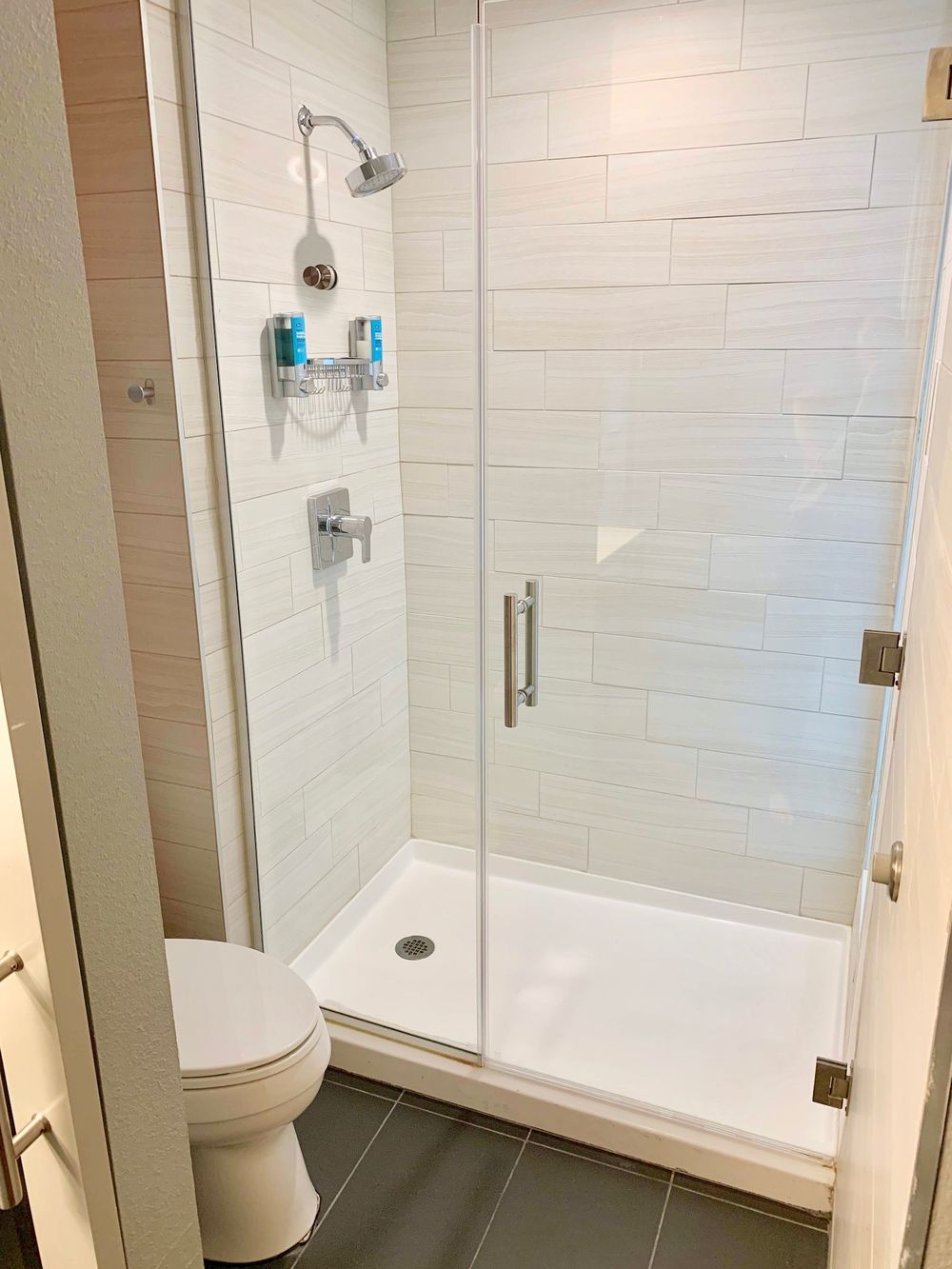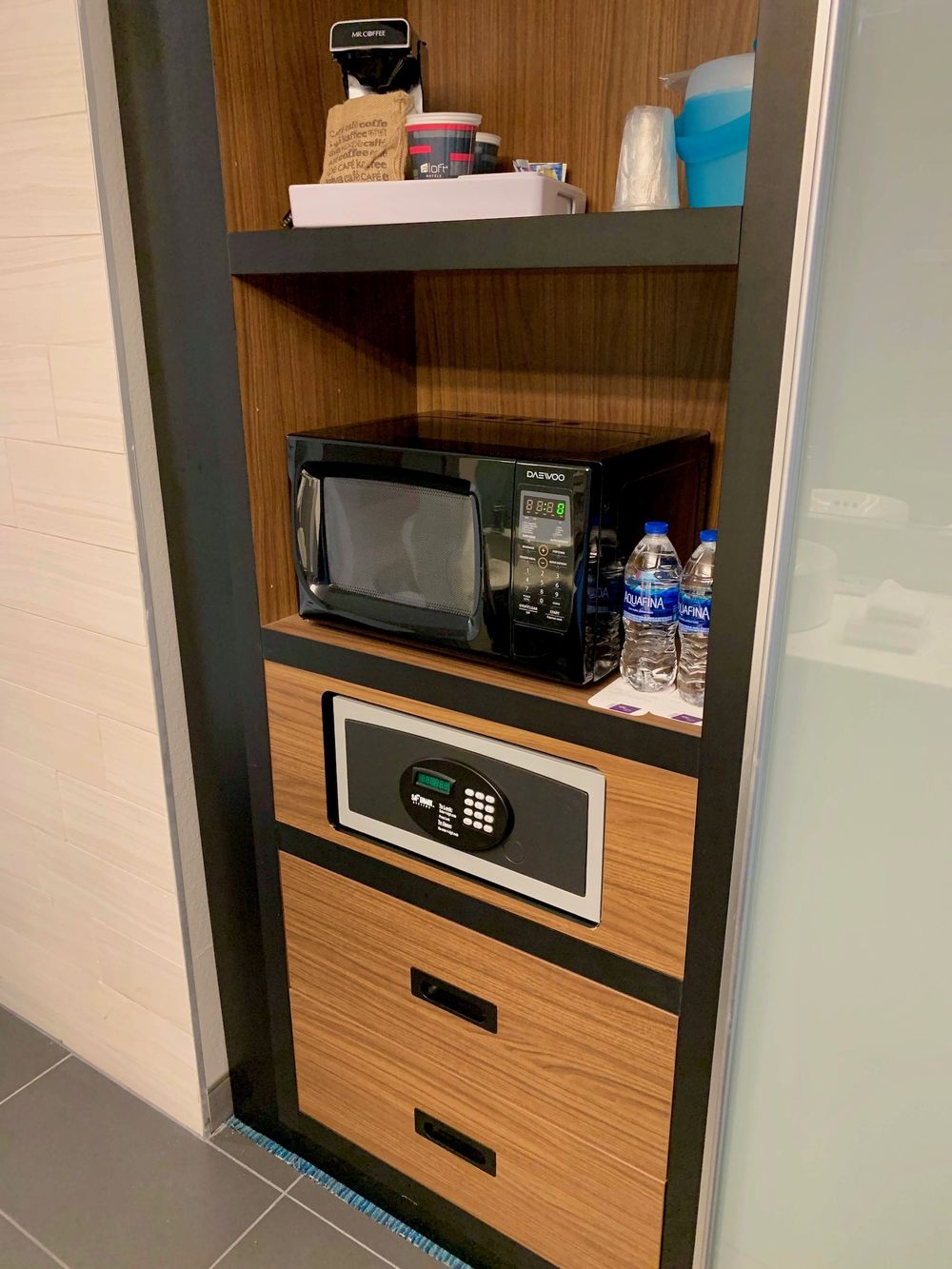 Book the Aloft Hotel for the lowest rate on Marriott.com
Aloft Common Spaces
The hotel itself was very clean and spacious. Two elevators were present in the hotel and I never had to wait long for one. The lobby had a small breakfast nook, a bar and a lounge area. Through the glass doors, you could see a small pool with lounge chairs in the backyard area. Free coffee is available daily in the lobby, or you could make it in your room using their machines.
Is the Aloft Hotel worth it?
Unfortunately, our room was not cleaned during one of the days we stayed in this hotel. We didn't make a big deal of it and just asked for fresh towels, but the reception seemed surprised, so we know this wasn't something we inadvertently did on our end.
Besides that, everything went very well during our stay, so I would definitely stay here again and recommend the Aloft to anyone traveling to Corpus Christi!
You can book the best prices for the Aloft hotel through Marriott directly and alternatively through: Booking.com or Hotels.com.