Nestled in the mid-Atlantic region of the US lies Glenstone, a private art museum founded by two Maryland-based art collectors. Driving through the idyllic suburbs of the greater Washington DC metro area, one would never expect to find an expansive outdoor sculpture park, but that's exactly why Glenstone is so special! More than just an art museum, Glenstone harmonizes modern architecture and landscape design in one breathtaking compound.
Knowing I would be headed to northern Virginia for the Thanksgiving holiday, I reserved my visit to Glenstone over the summer. I think booking a few weeks in advance should be fine for most trips, though.
On a lovely Saturday afternoon, my mother and I drove about 45 minutes to charming Potomac, Maryland. After cruising down a residential street lined with beautiful luxury homes, we approached the entrance. A black gate greets visitors to Glenstone and a security guard checks that your name falls under the reserved time. Once you're checked in, the gate opens and you begin to drive down a long path. Keep an eye out for the many outdoor sculptures that you will see! Don't drive fast as there are usually pedestrians and other cars on the road.
After parking the car, we explored the exterior of the building as we waited for the others in our group to arrive.
Museum Building
The geometric building that houses the main interior collection has many sharp edges and a minimalist gray exterior. It was designed by Gwathmey Siegel & Associates Architects. An enormous Richard Serra sculpture sits just across from the main entrance.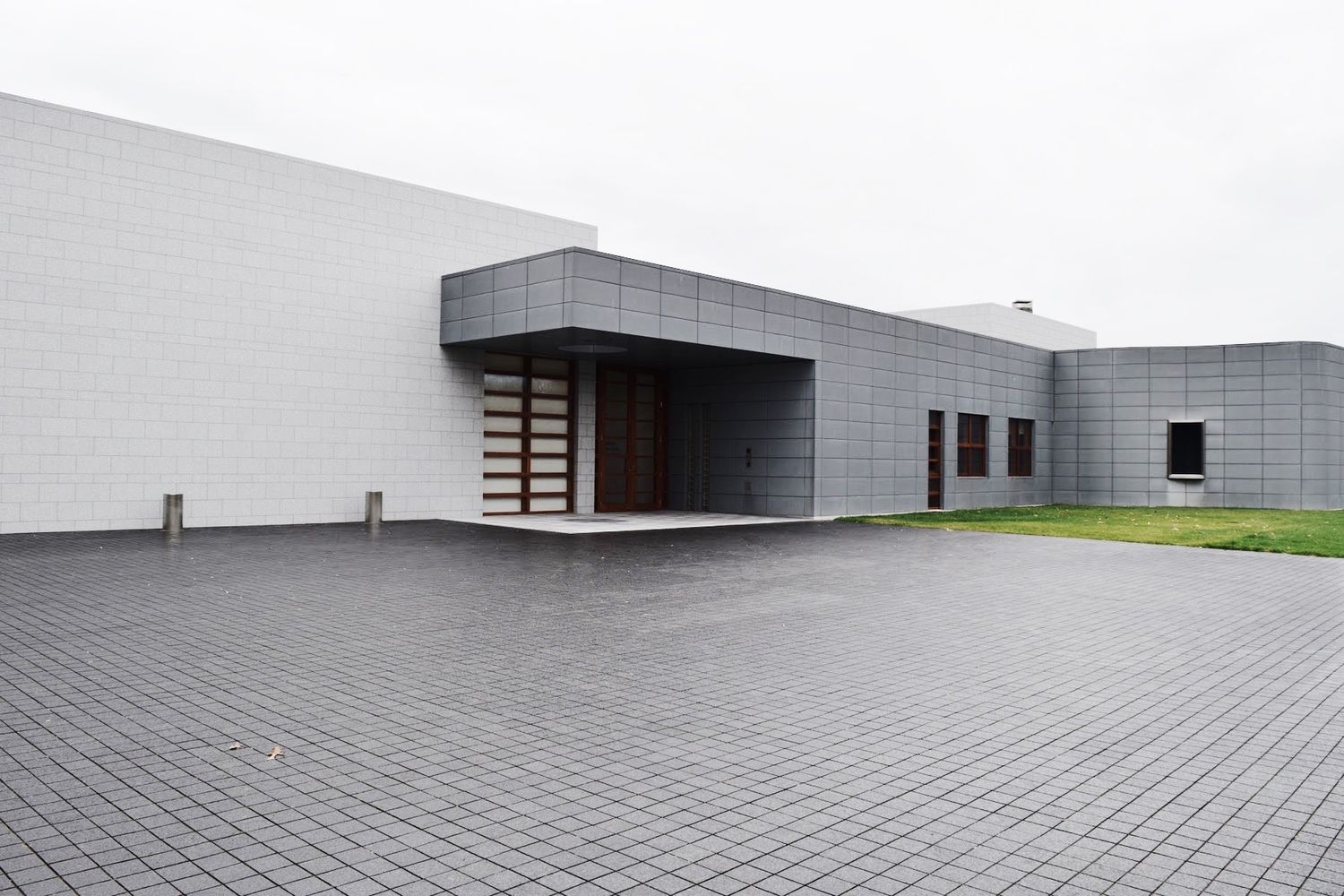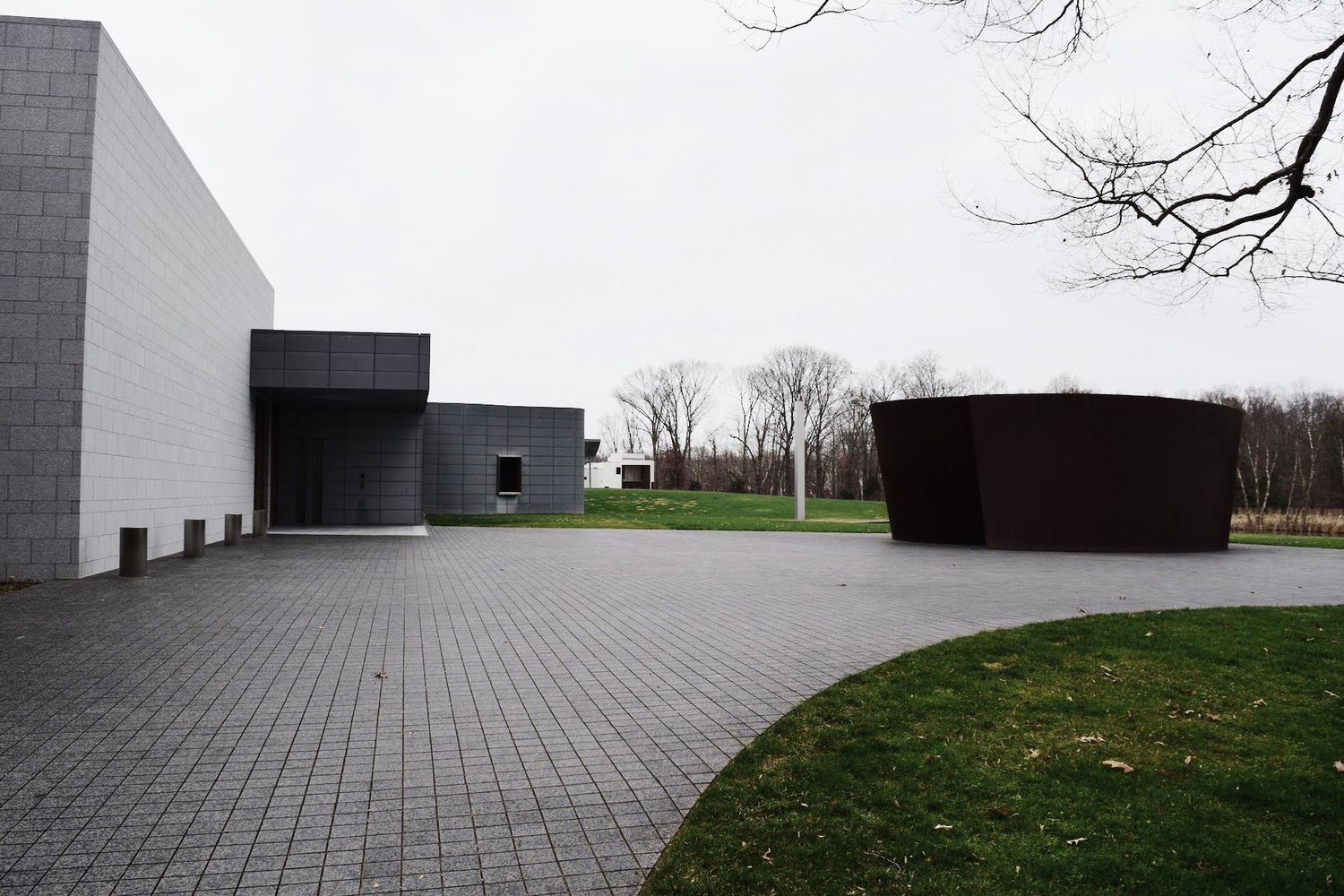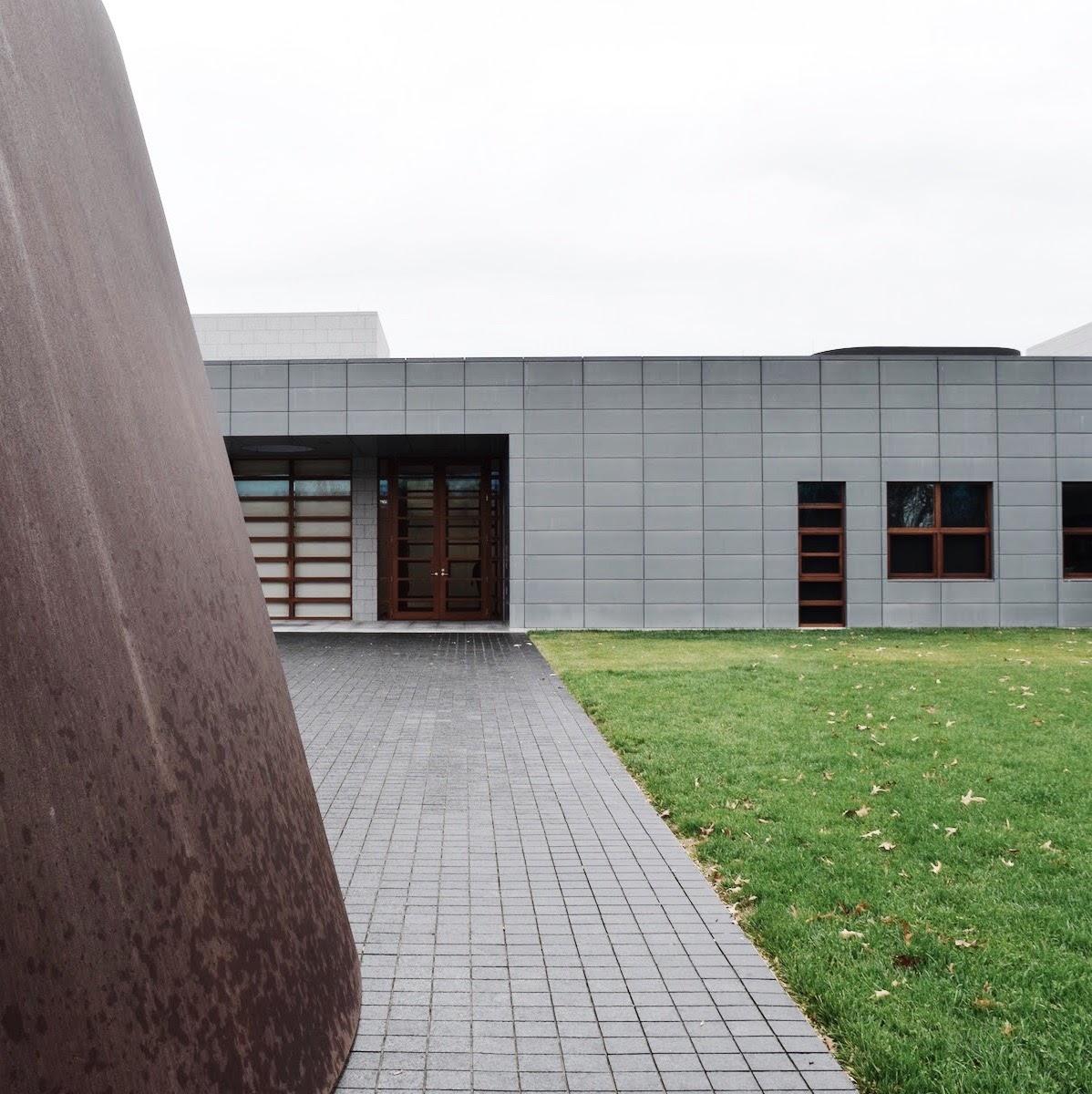 The Rales' Residence
Glenstone was founded by husband and wife duo Mitchell and Emily Rales. While you can't go inside their private home, you can take a peek at their residence from a distance, as it sits across from a small pond on the grounds. To the right, the sculpture Untitled (EK949), 2005, by Ellsworth Kelly stands tall…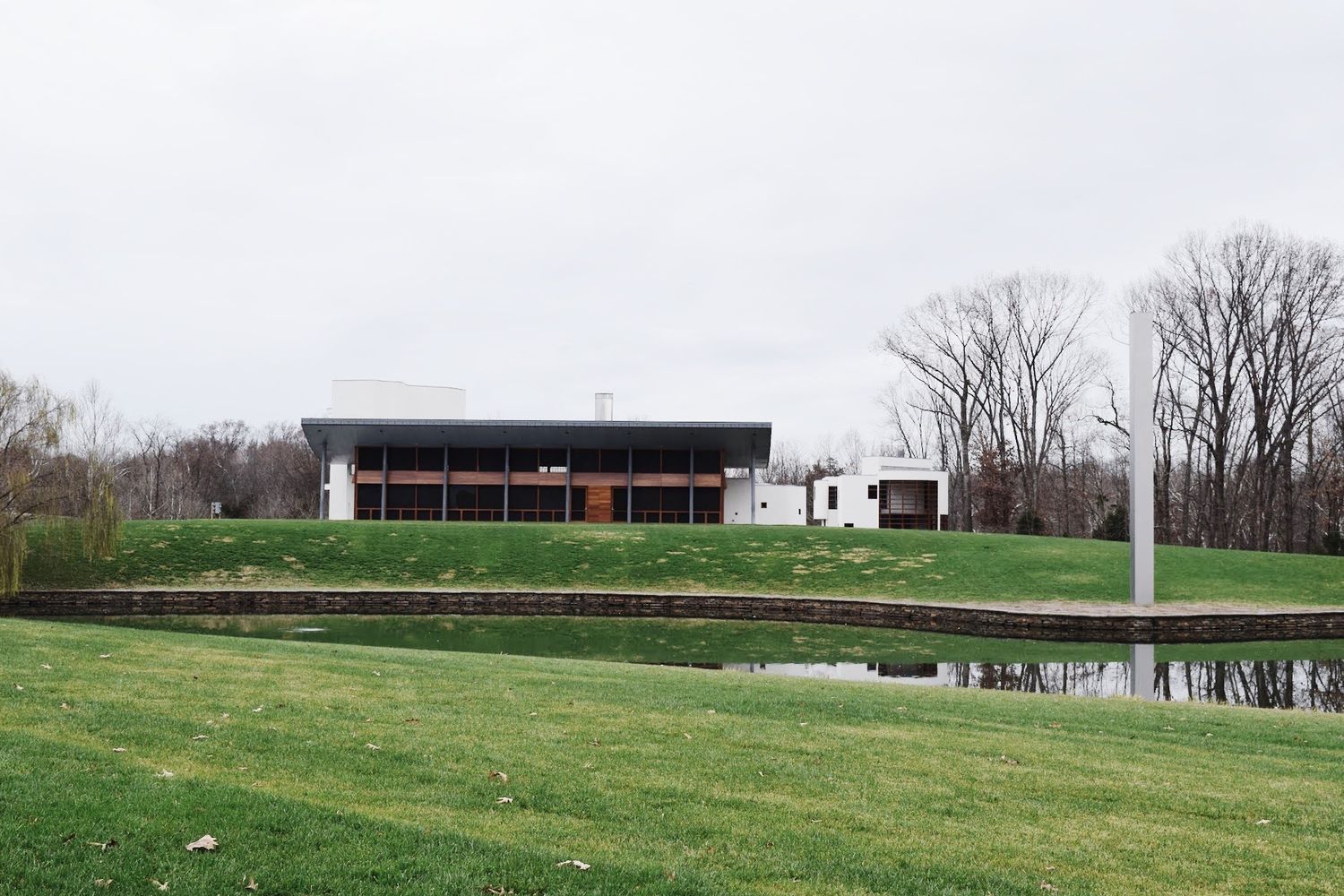 Outdoor Sculpture Tour
Our outdoor sculpture tour began with the work Sylvester, 2001, by Richard Serra, sitting opposite the museum door. The weatherproof steel spiral spans several feet across, and allows visitors to walk "inside" it.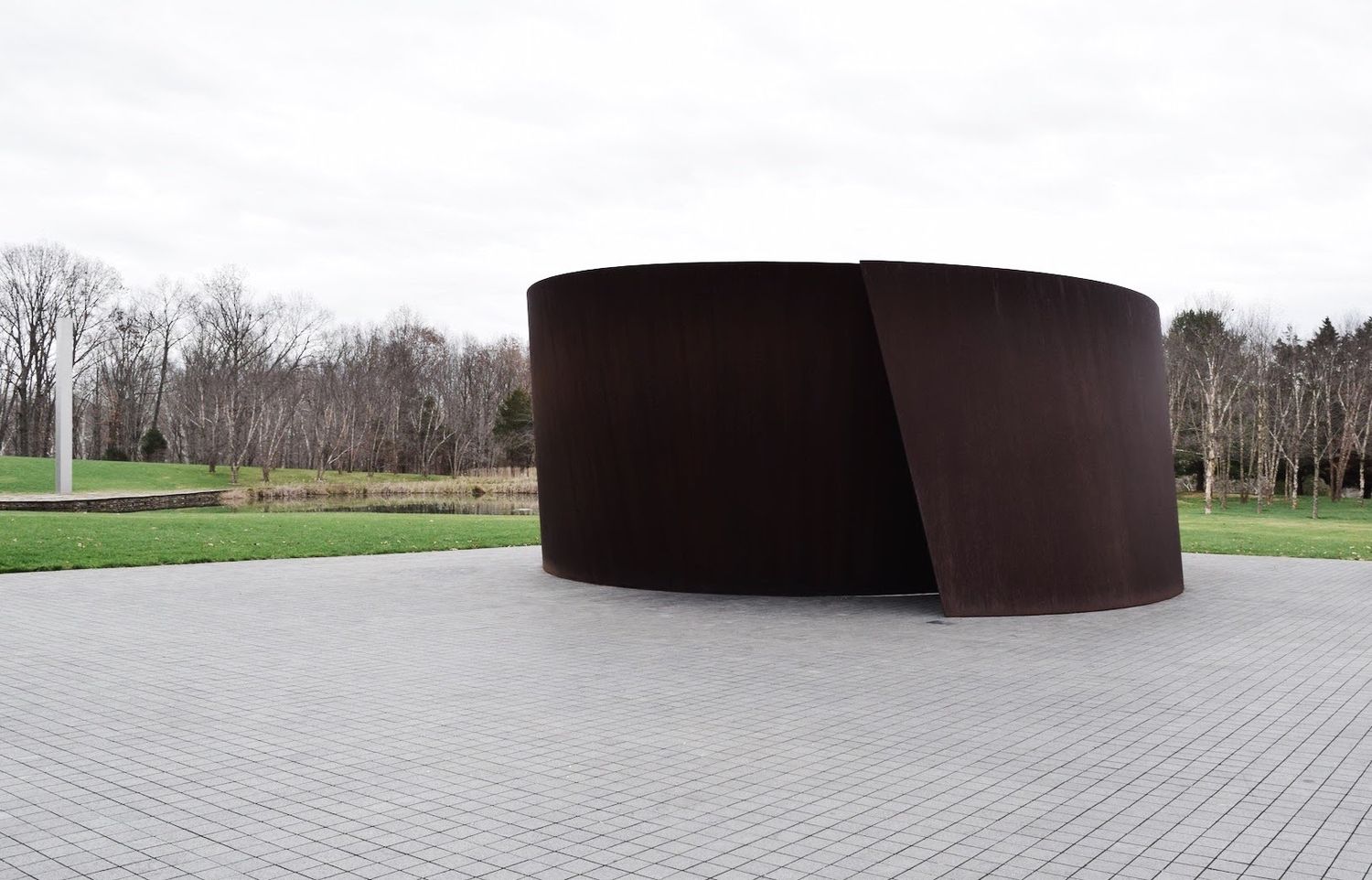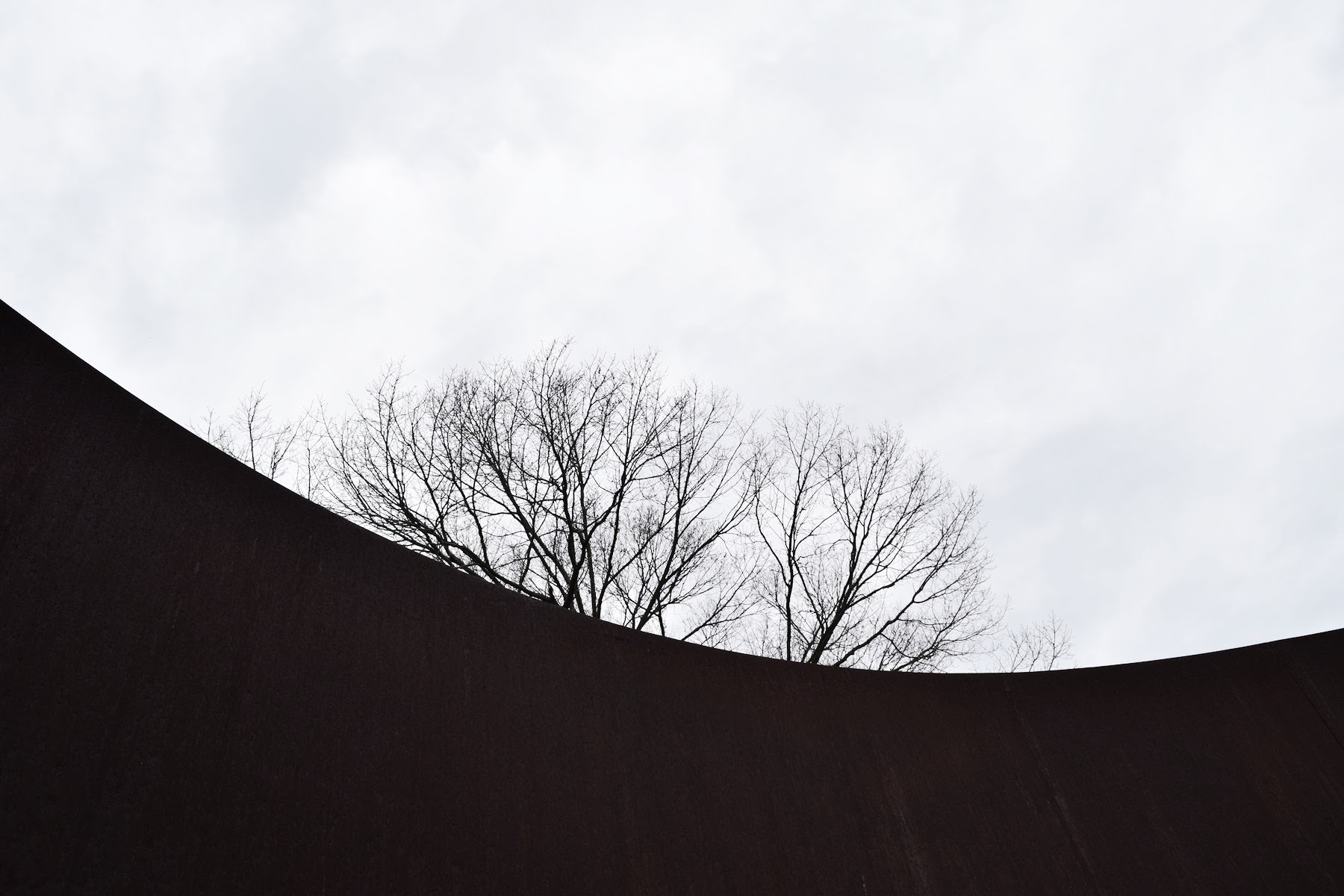 Next up to see was an enormous geometric work by Tony Smith, who in fact trained as an architect. The minimalist black work brings to mind ominous images of a giant spider or cage! Titled Smug, 1973 / 2005, this work was only designed by Smith, because he passed away before it could be built. His daughter and widow brought the plans for this rigid structure to life years later…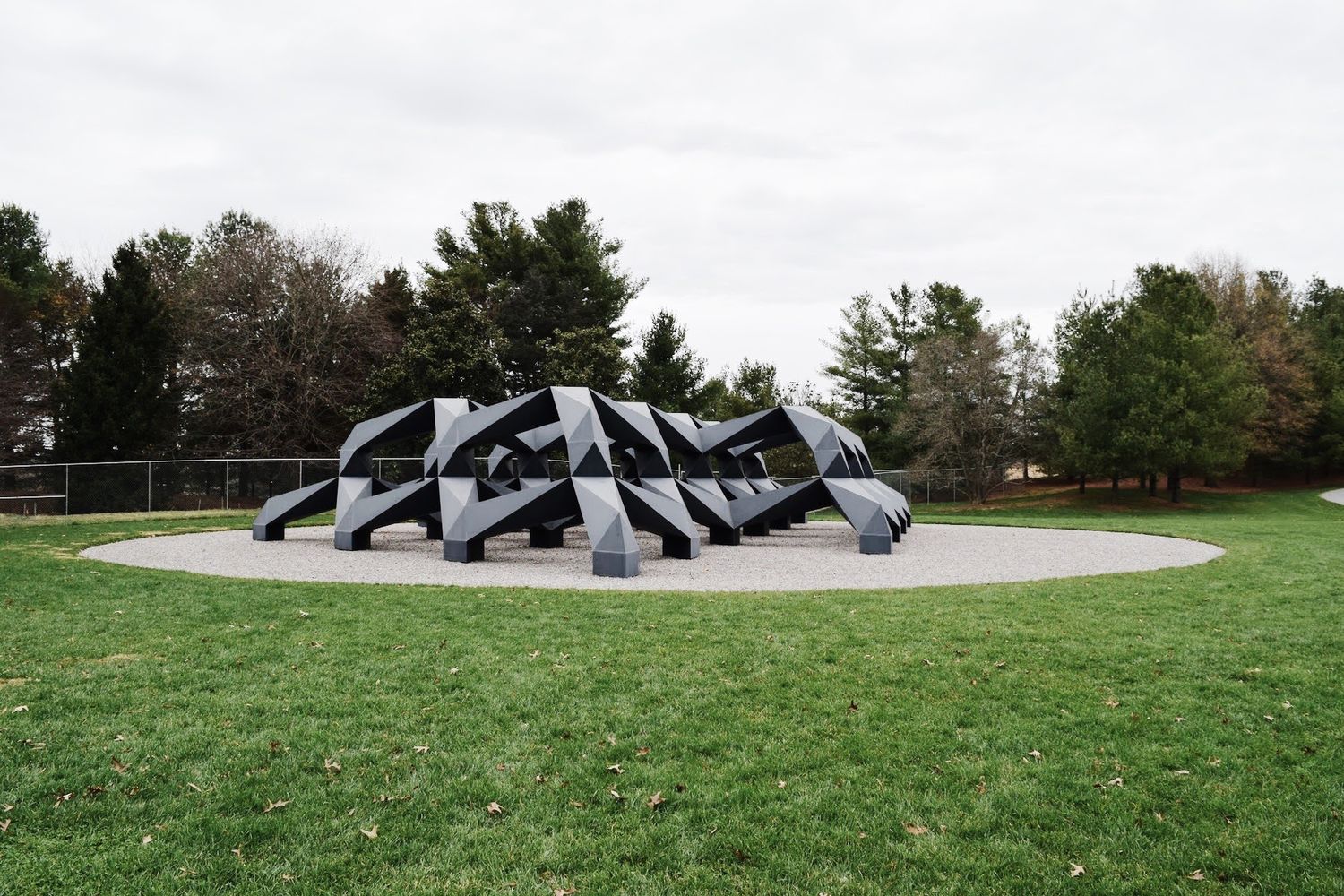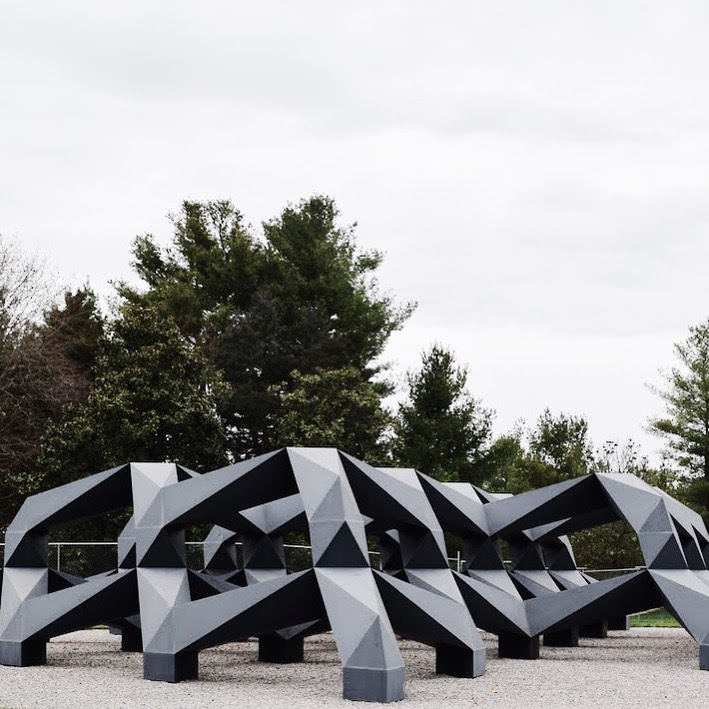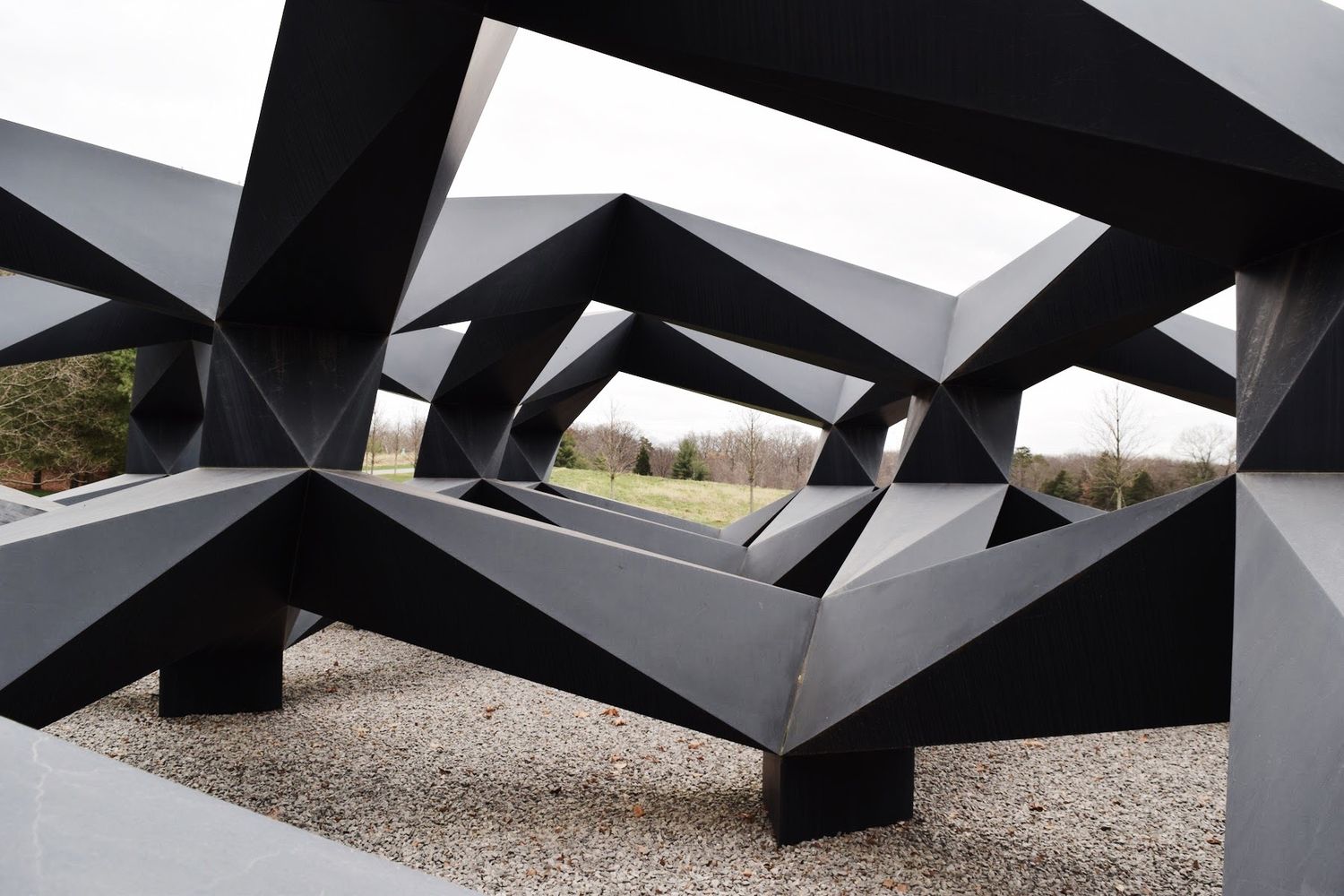 Continuing up the road is a fun, lime green sculpture by Charles Ray titled Father Figure, 2007. With exaggerated muscles and facial features, this "man's man" represents a stereotypical American father, in the eyes of the artist. Modeled after a child's toy, the work is made of steel, but has been painted to appear plastic.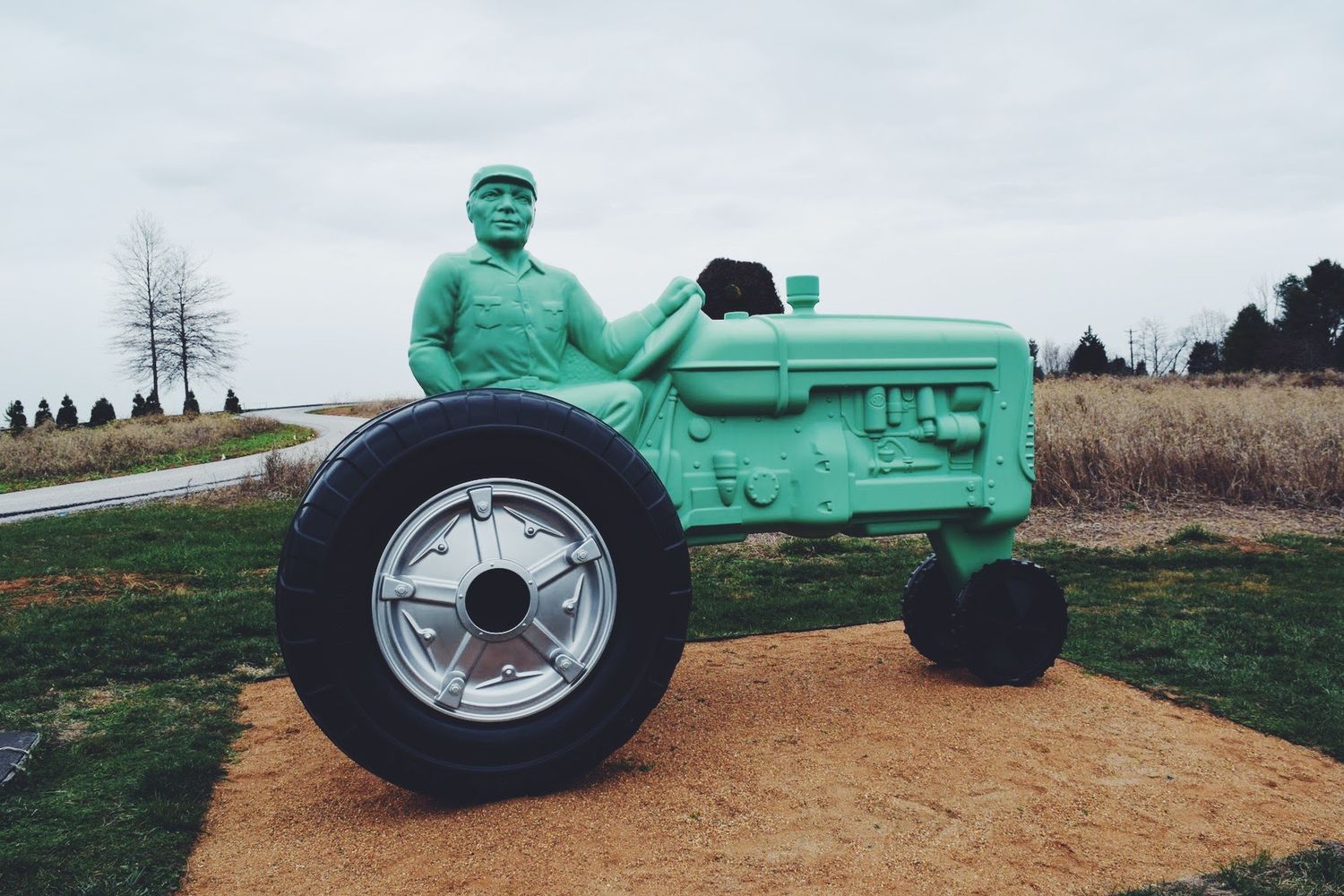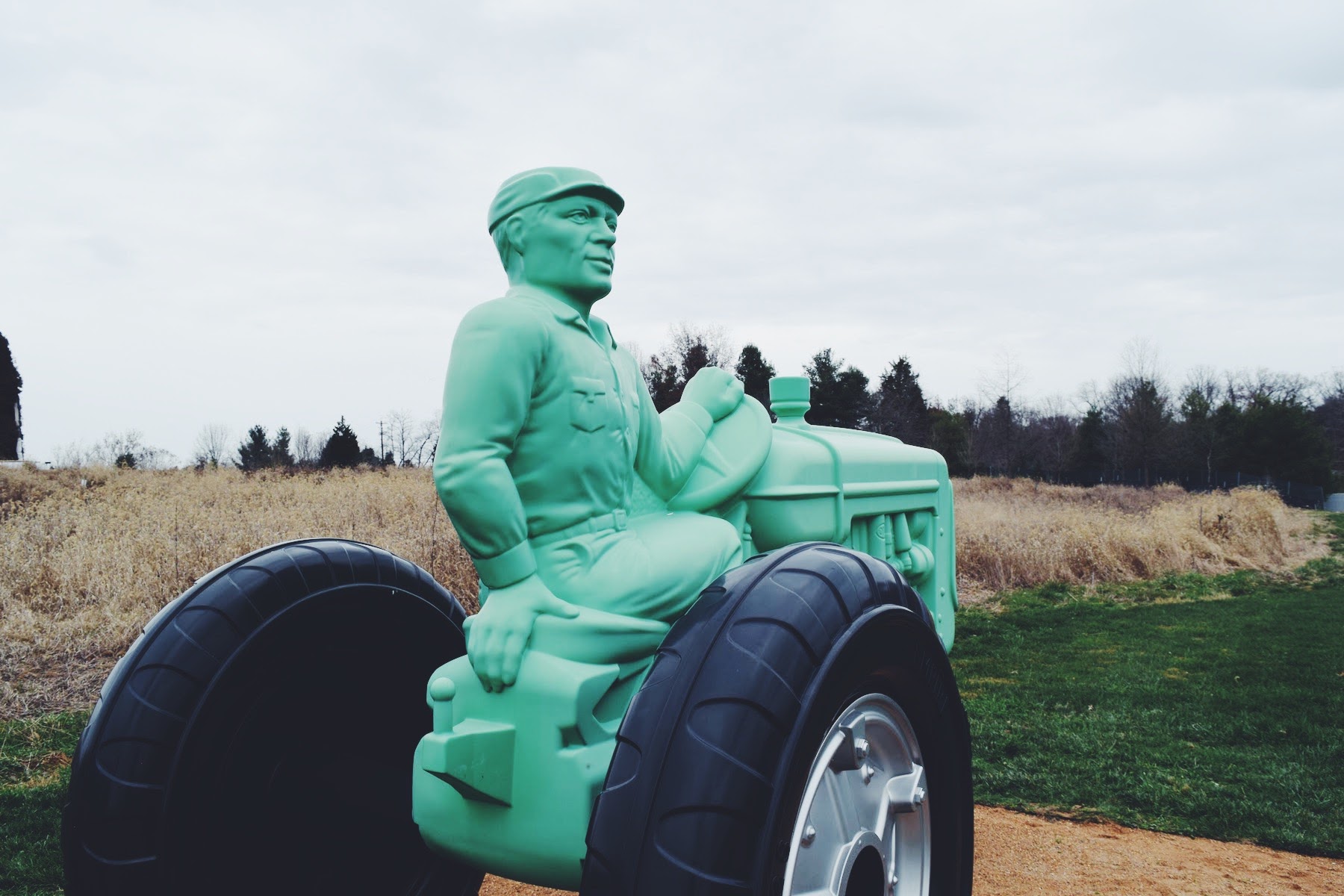 The Rales' are planning a much larger expansion of their museum grounds so unfortunately we couldn't see Jeff Koons Split-Rocker, 2000, up close, but I did see it from just down the road! It is a facial representation of one-half dinosaur and one-half pony. Because the shape and color of the sculpture depend on many healthy flowers and plants, the work is constantly evolving based on the season!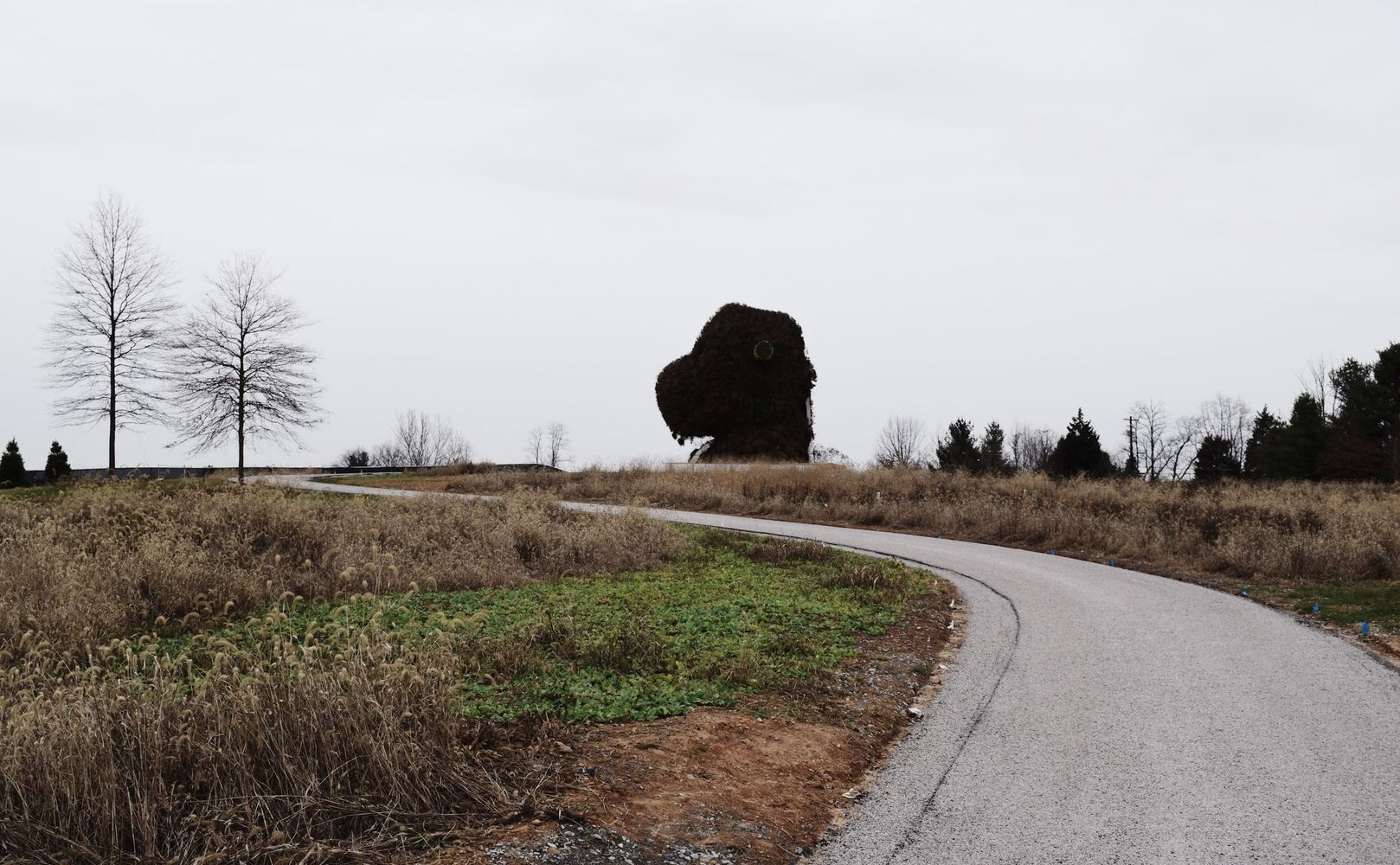 Another Richard Serra work is set out further in the grass. We walked down a sloping grass hill to reach the long steel work. Commissioned by the Rales specifically for this property, the 223-foot wide Contour 290, 2004, stretches beautifully across the Glenstone grounds. Our guide advised us to walk around back where our voices would be echoed by the curve of the sculpture!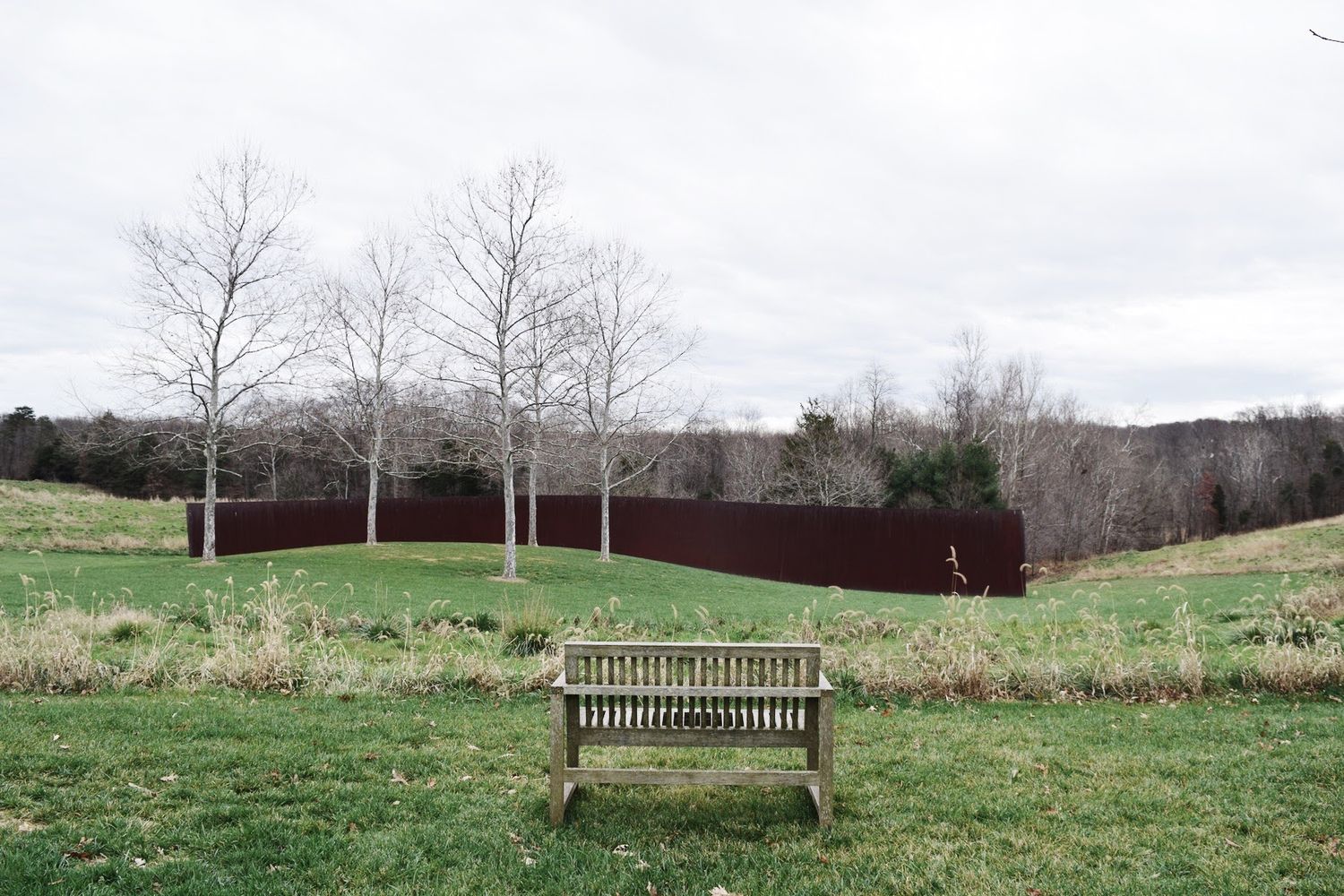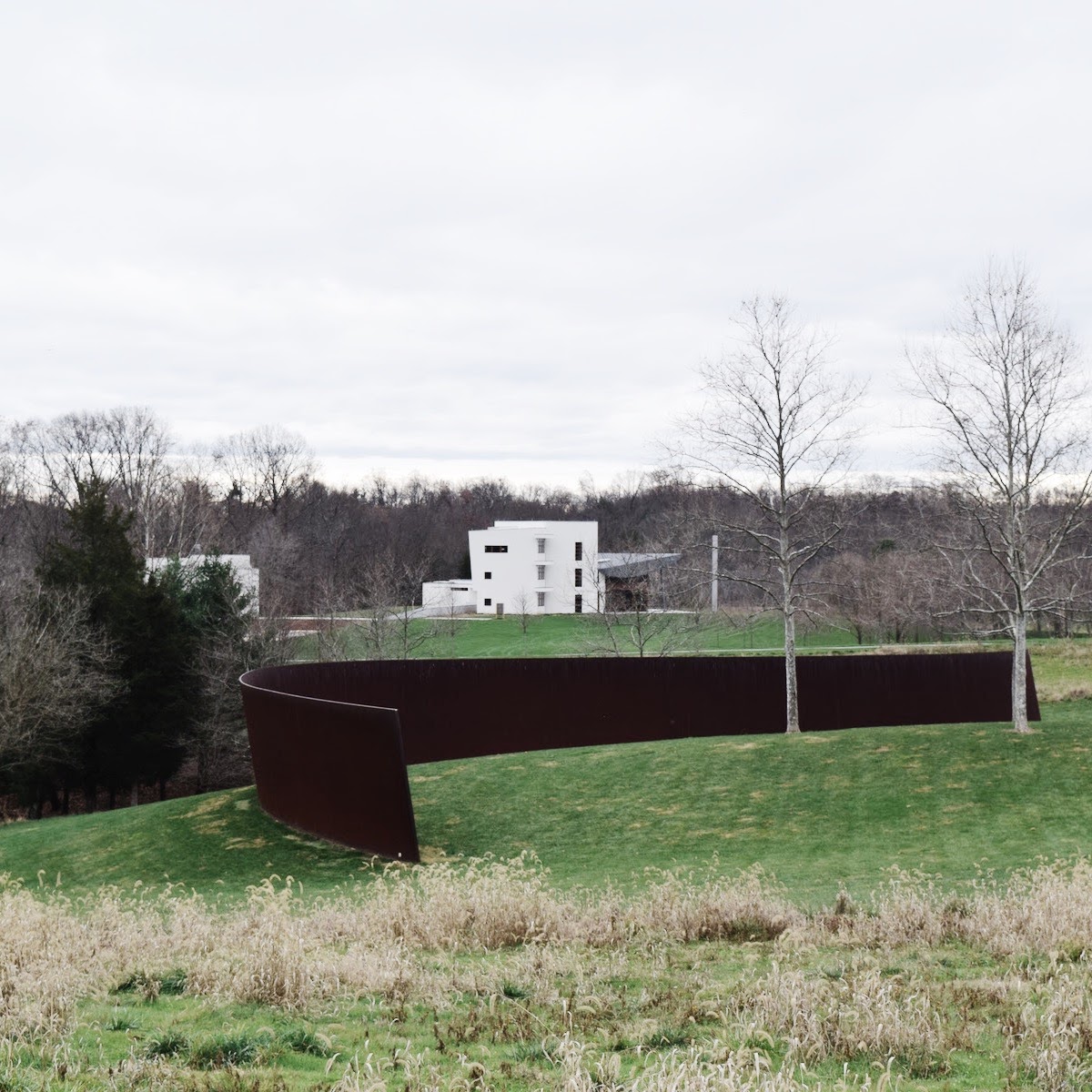 From 2007 – 2008, three exteriorly identical clay houses were built into the land of Glenstone by artist Andy Goldsworthy, just a stone's throw away from a public hiking path in Maryland. Each cabin houses a different artwork, titled Boulder, Room, and Holes respectively.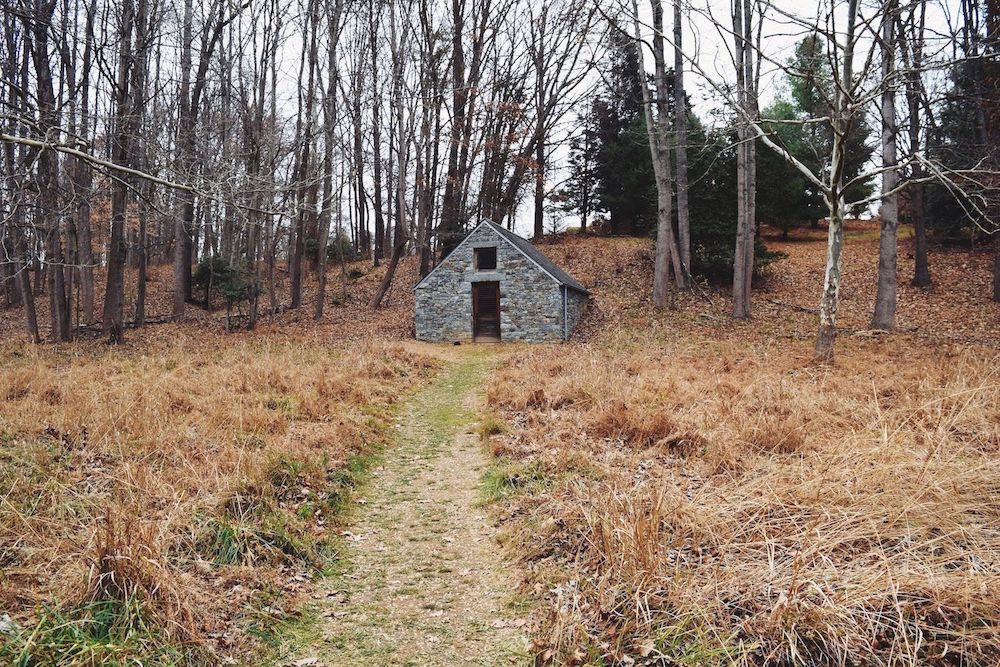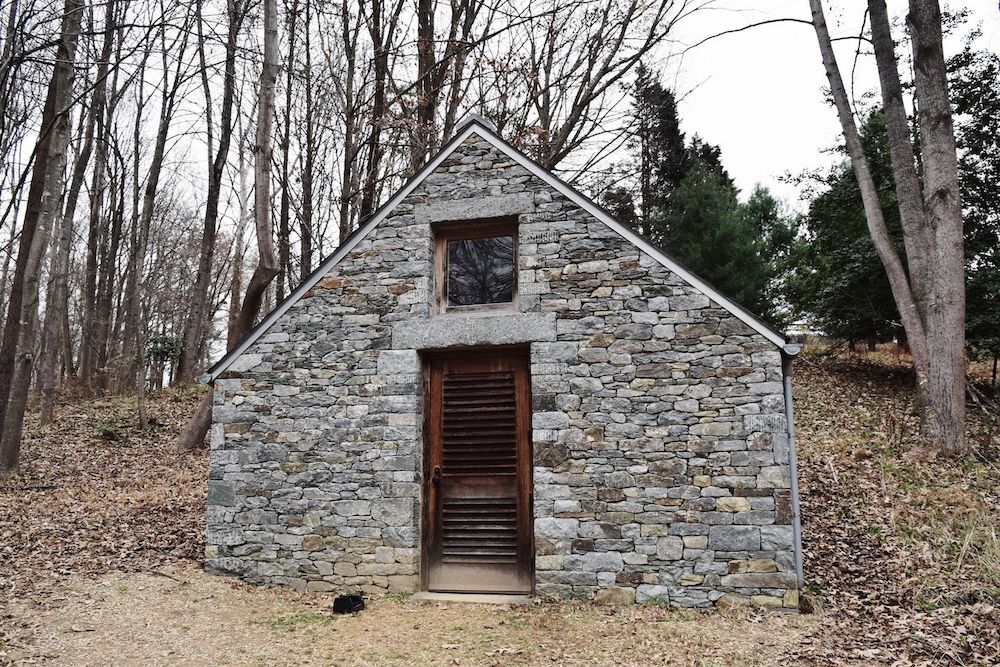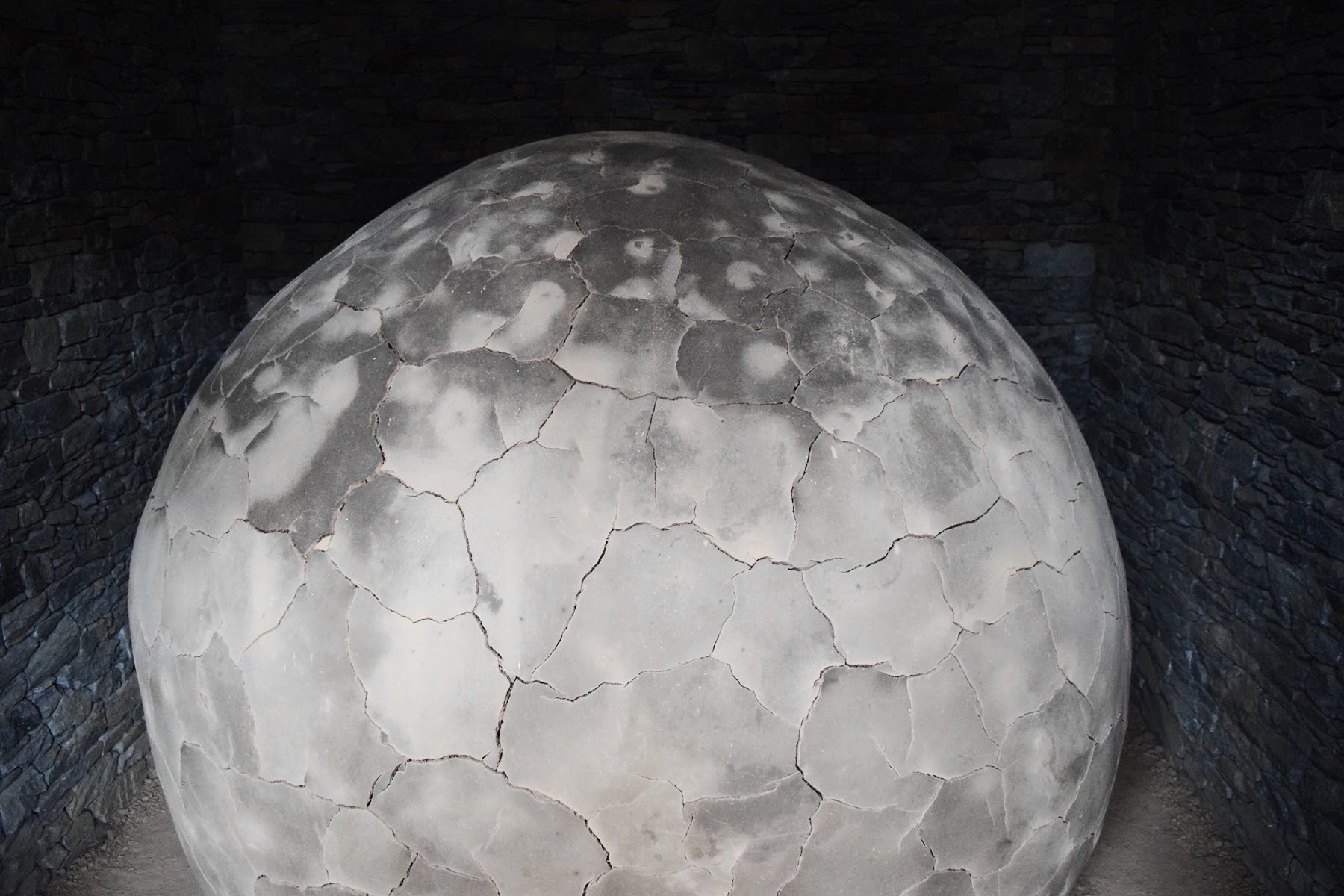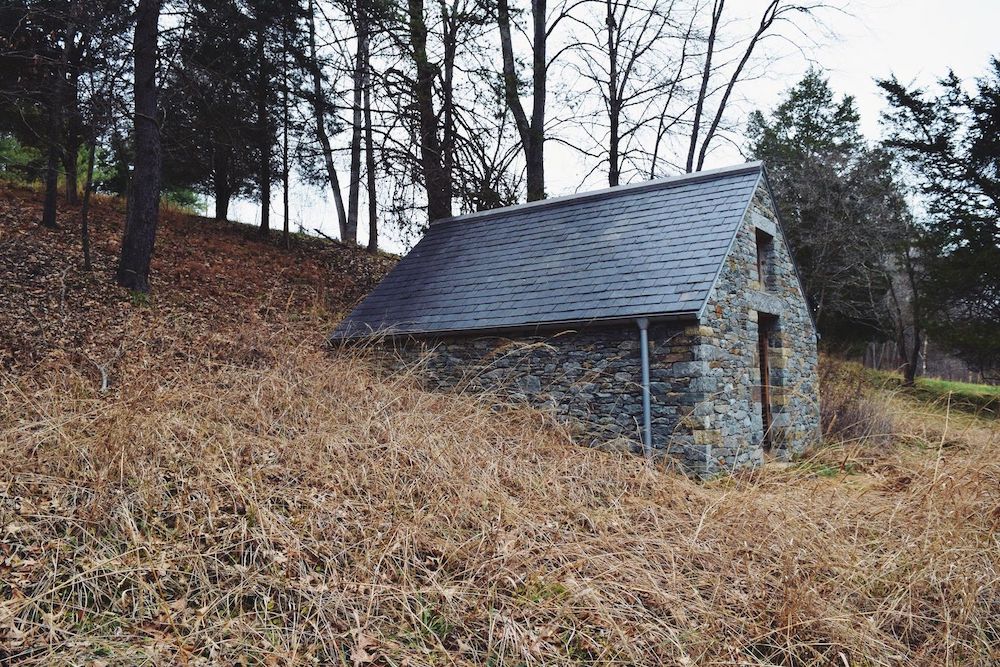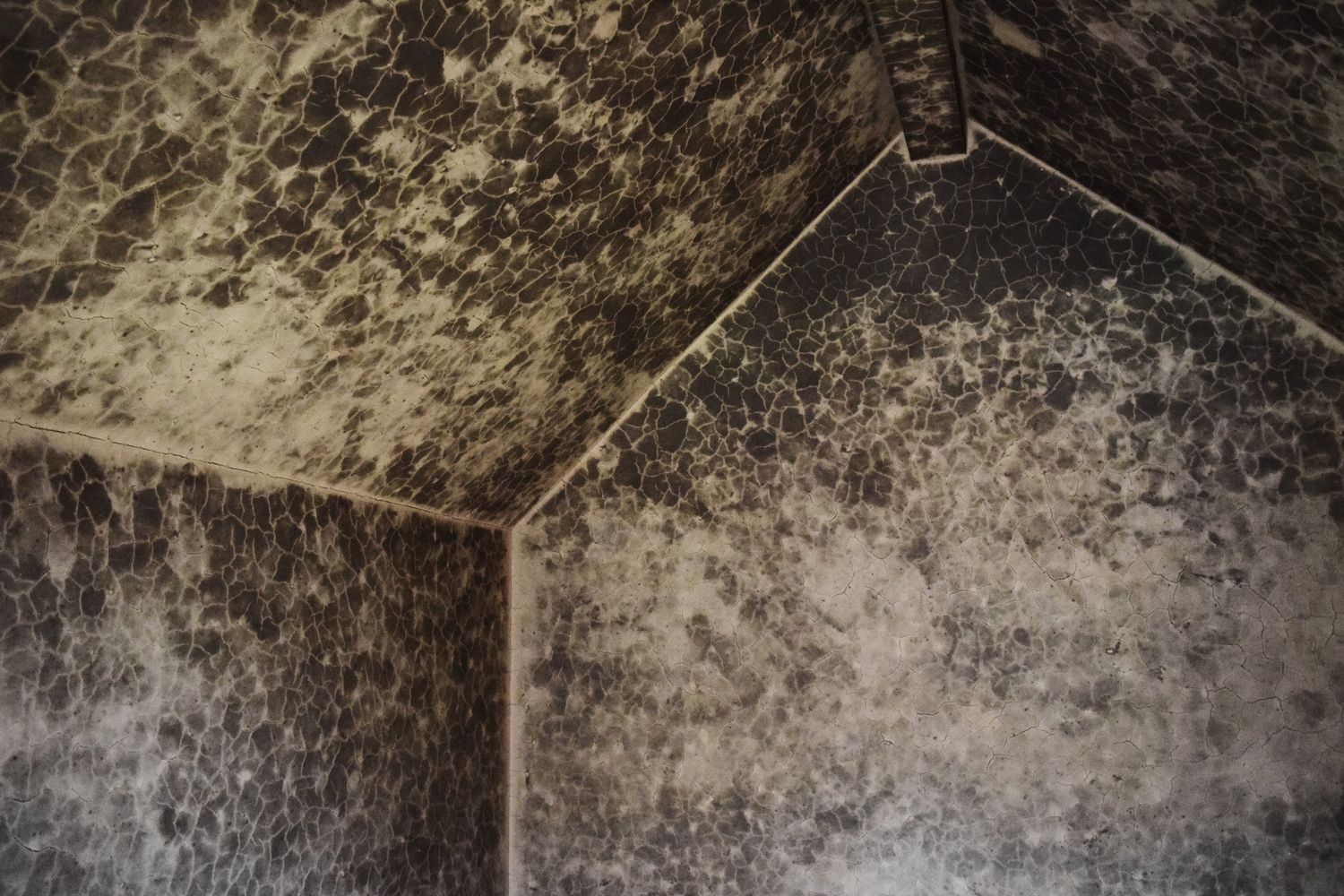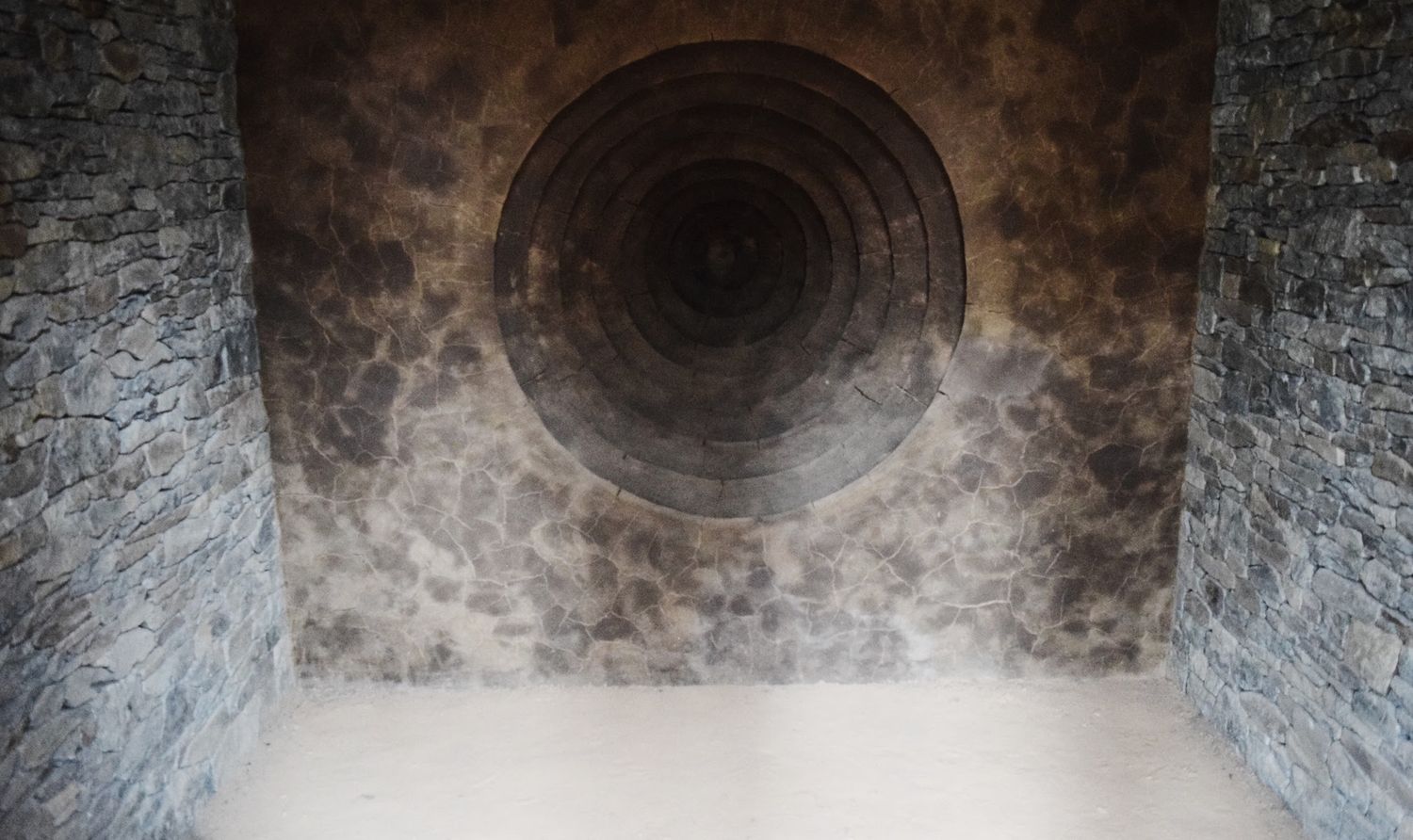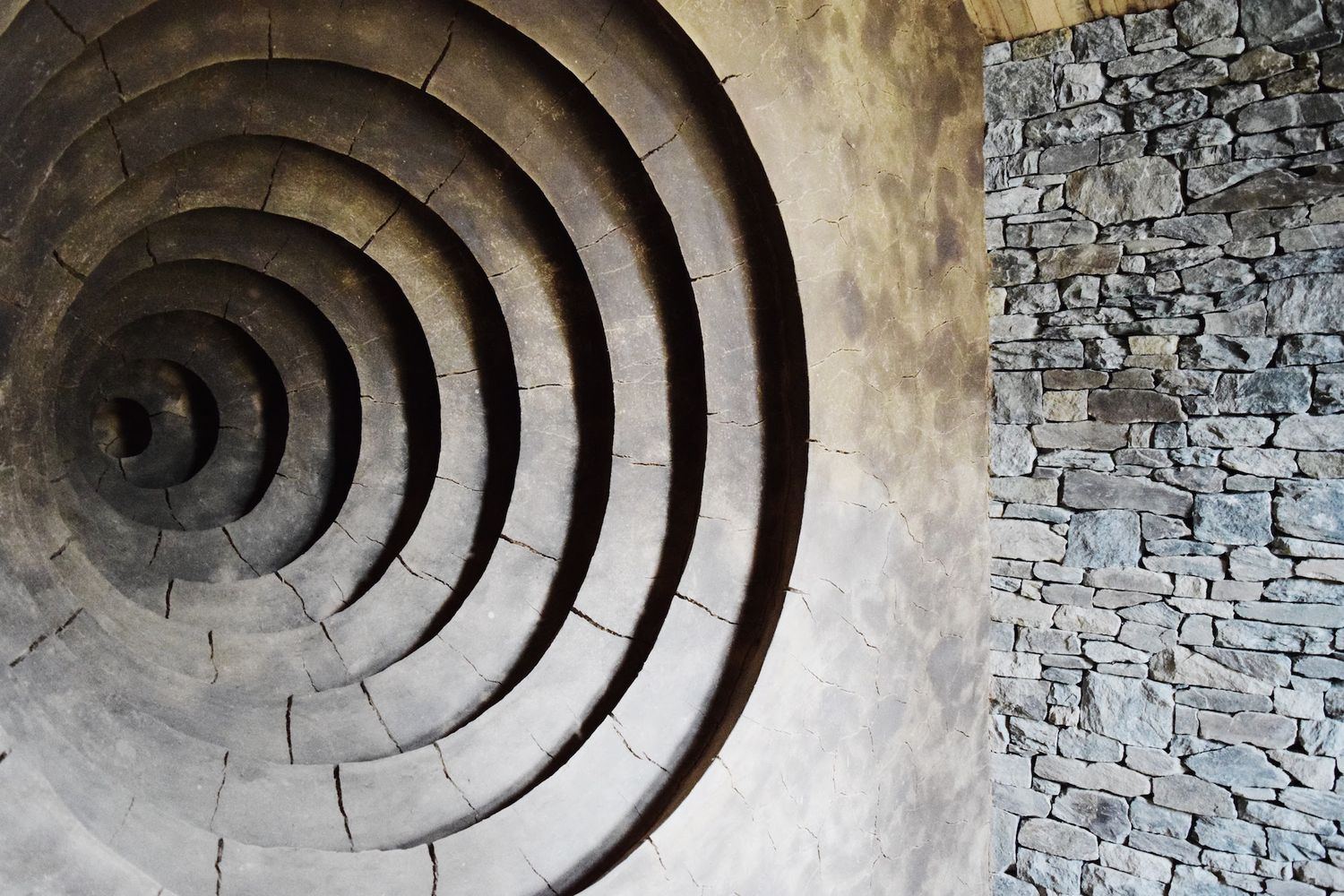 Inside, an Fred Sandback exhibition had just opened, but photos weren't allowed. I can't wait to see what the future expansion of Glenstone will bring!
Glenstone
12002 Glen Road
Potomac, Maryland 20854
USA
Open Wednesday to Saturday from 10-5pm
Admission and parking are free, but online reservations are required