Mana Contemporary is one of those up-and-coming hidden gems for contemporary art just outside of New York City. In case you are not familiar with Mana, it is actually a private art collection, exhibition space, art storage facility and multiple-artist residency all in one! Located in Jersey City, visiting the former tobacco warehouse can be a marvelous escape from hectic Manhattan, yet a close enough trip that you can visit and return all in one afternoon! On a chilly Sunday morning, I took the shuttle bus from Milk Studios in Meatpacking directly to Mana to explore the newest exhibitions and artist studios…
Exhibition | Arnulf Rainer
Arnulf Rainer is an Austrian artist whose work inhabits quite a dark space in figurative and abstract painting. This exhibition, presented by the Ayn Foundation, displays Rainer works ranging from 1985 to 2000, with prominent religious references. Some of the canvases in this show are shaped like a cross or an angel, with dark hues in stark contrast to the pristine white walls they rest against.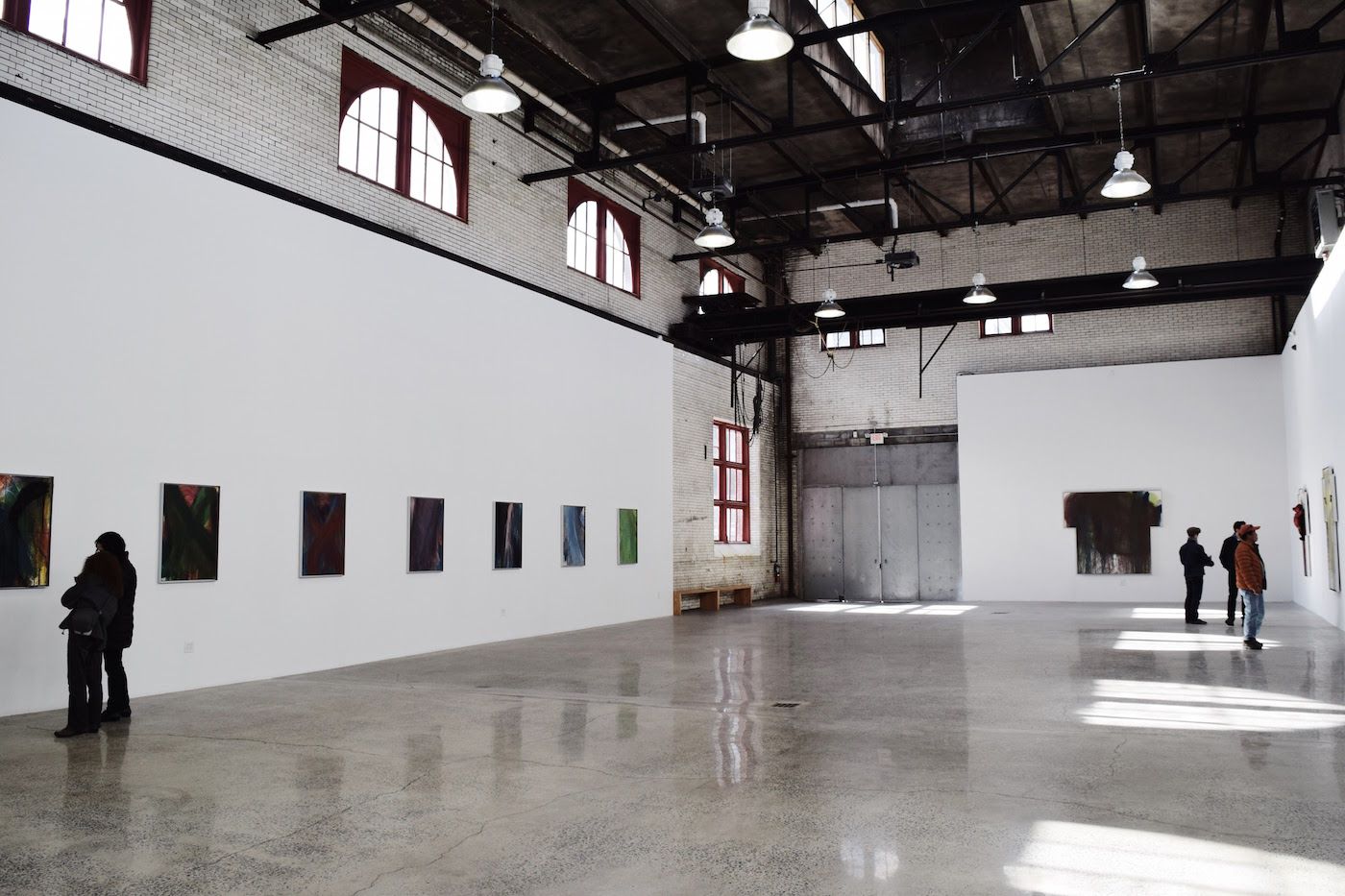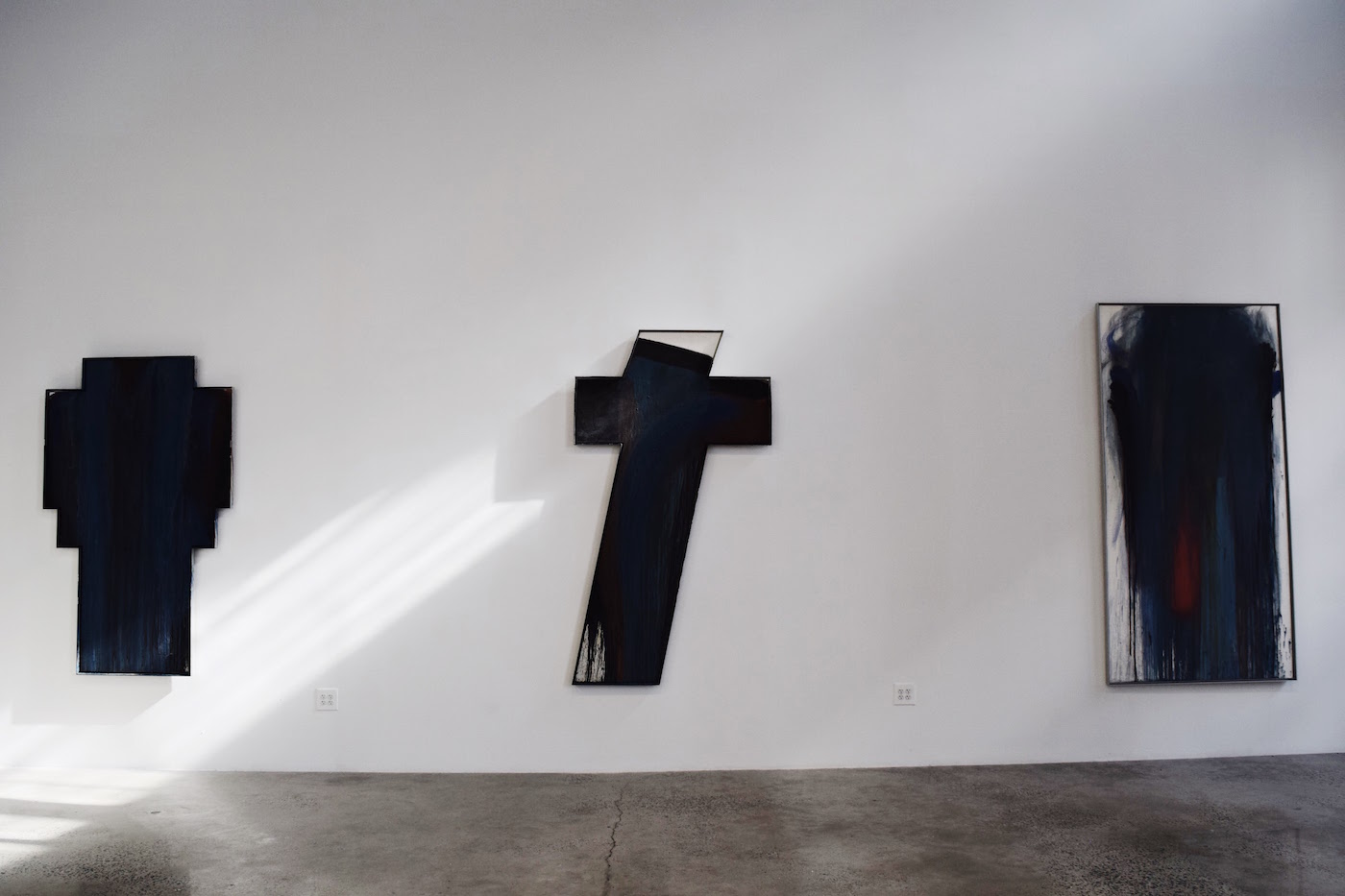 Open Artist Studios
Visiting the open artist studios was quite interesting to me, and in some cases I was more fascinated by the artist's workstations than by their work, mainly because it's not a side of the art world I get to see very often! We only see the finished product in galleries, and rarely are we given a chance to see the mess and materials that go into creating these works…
Studio | Doug Argue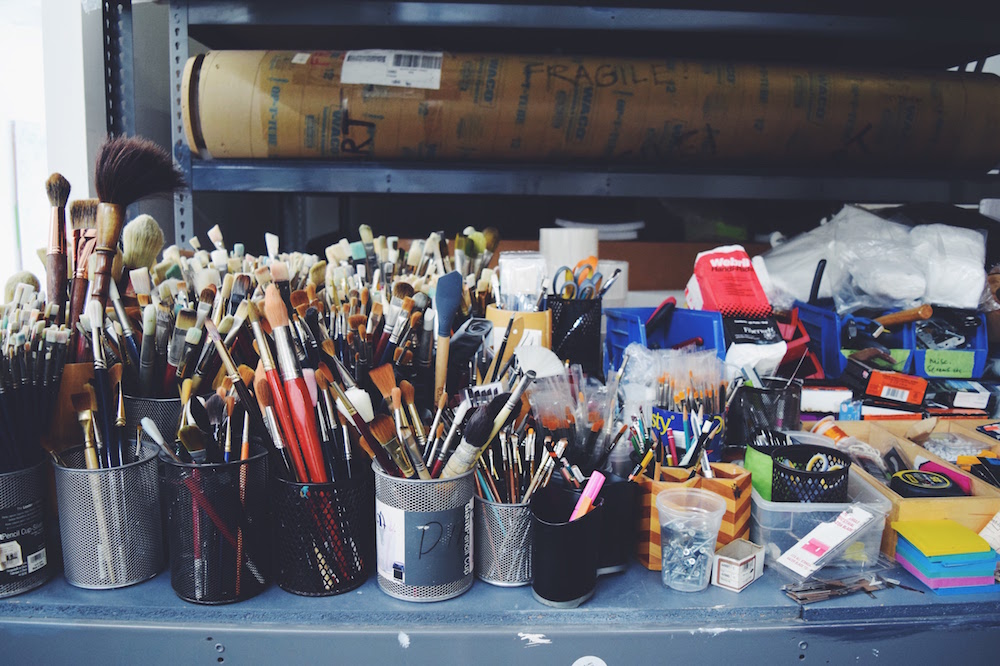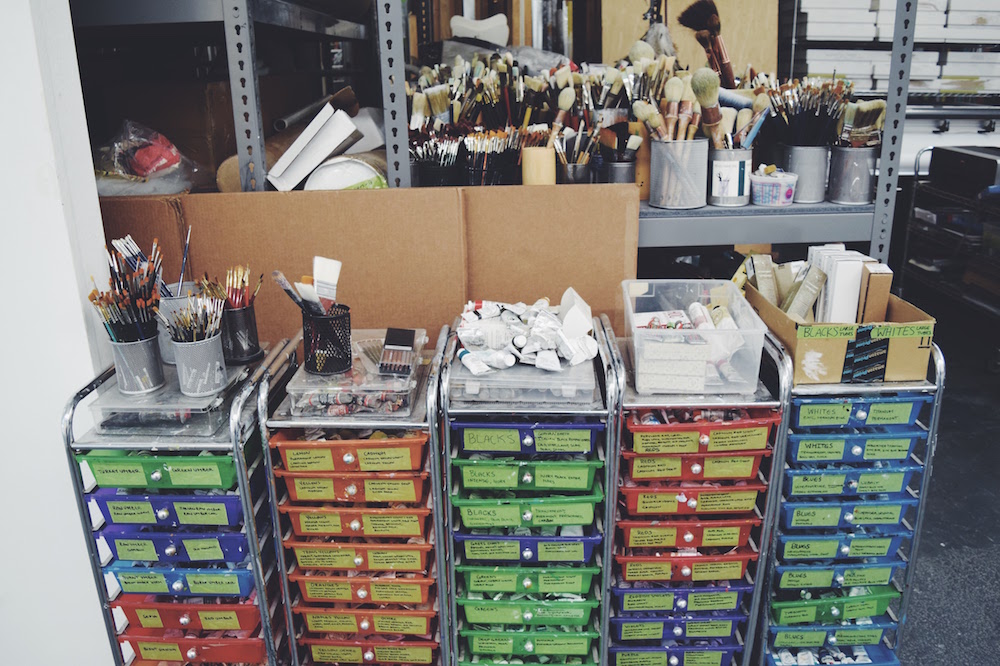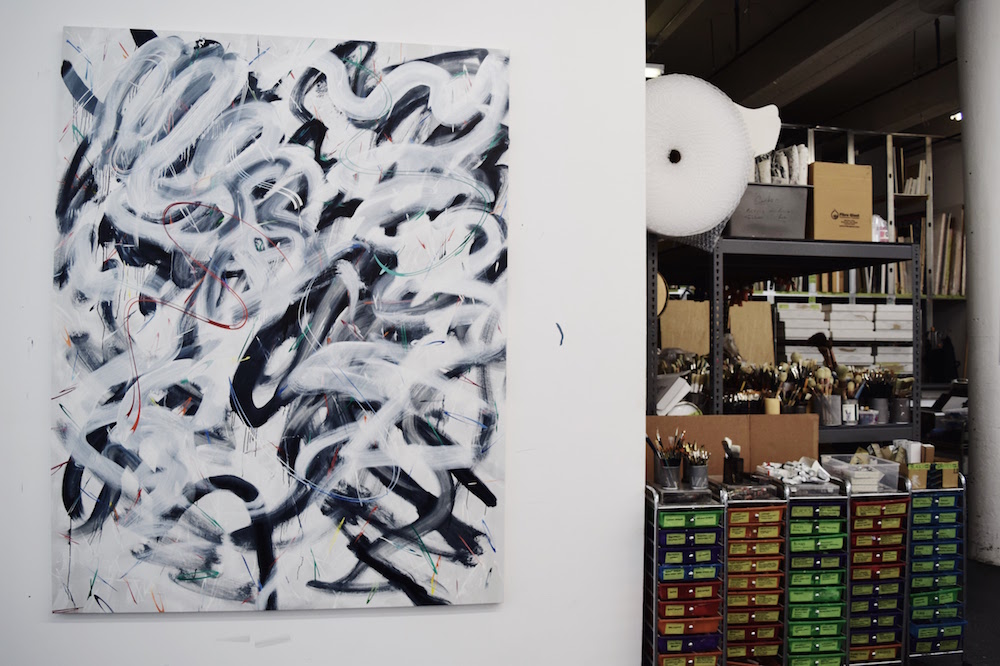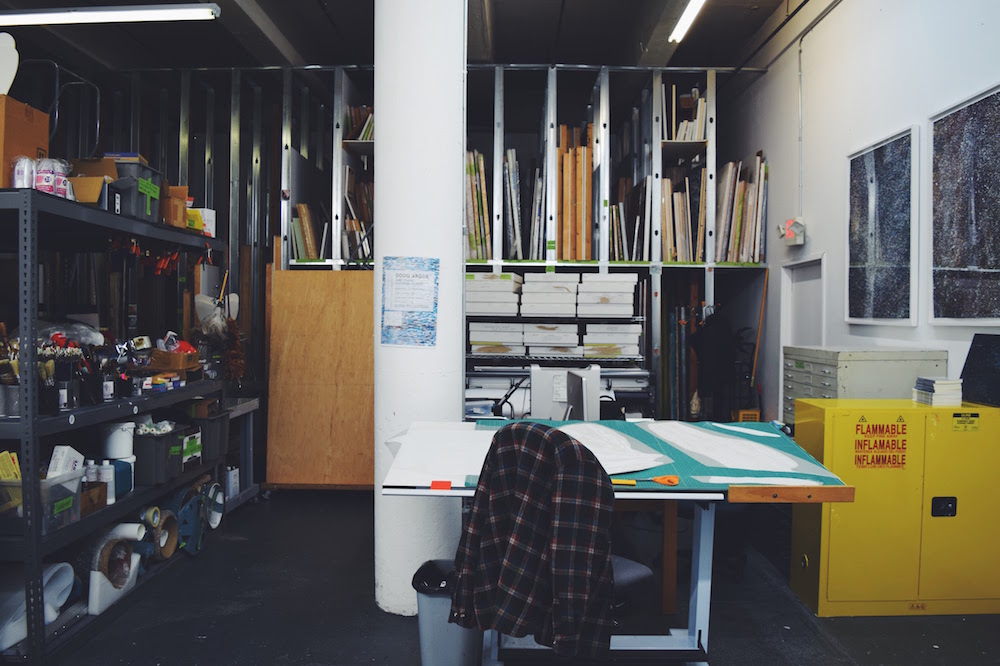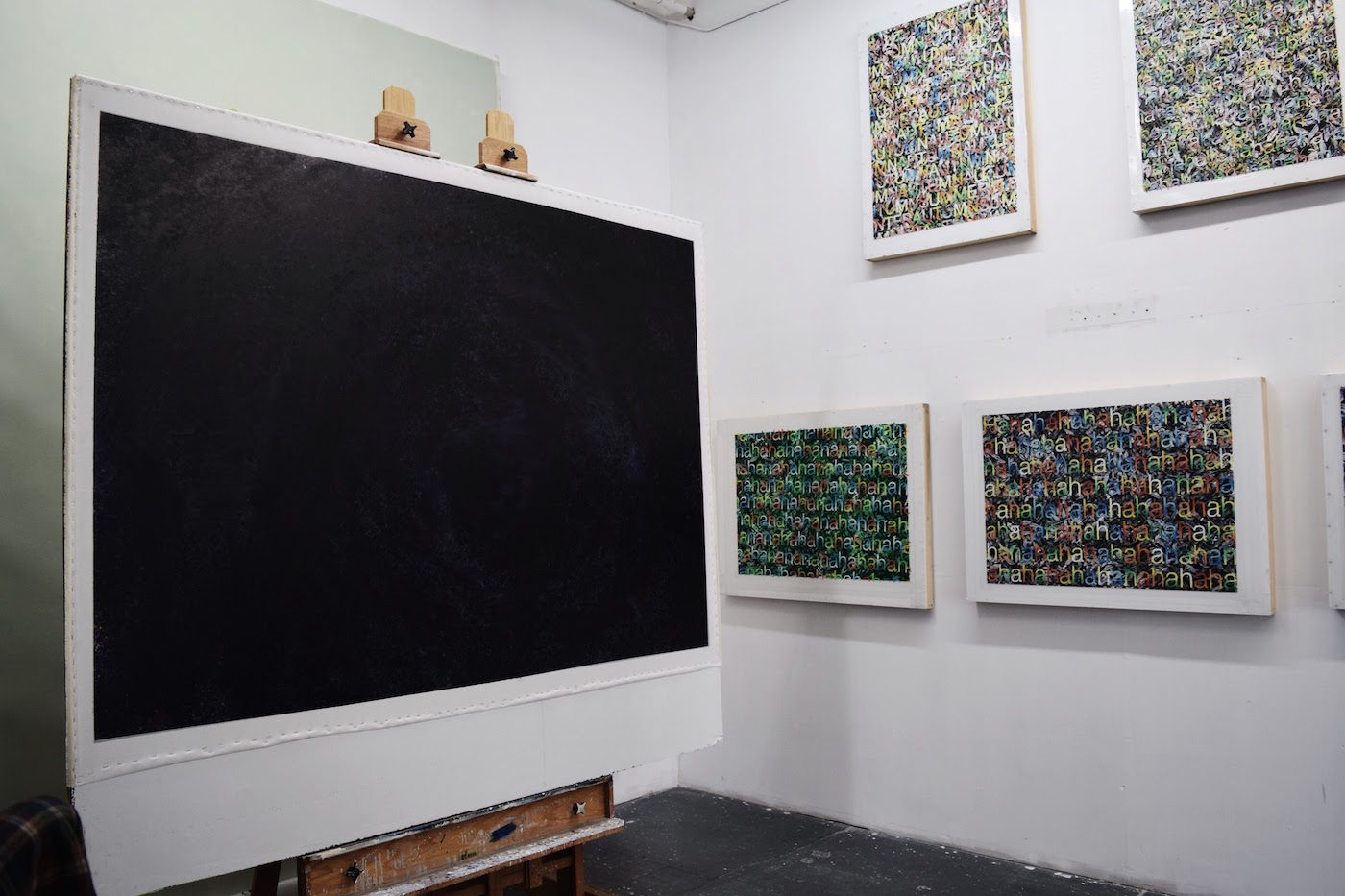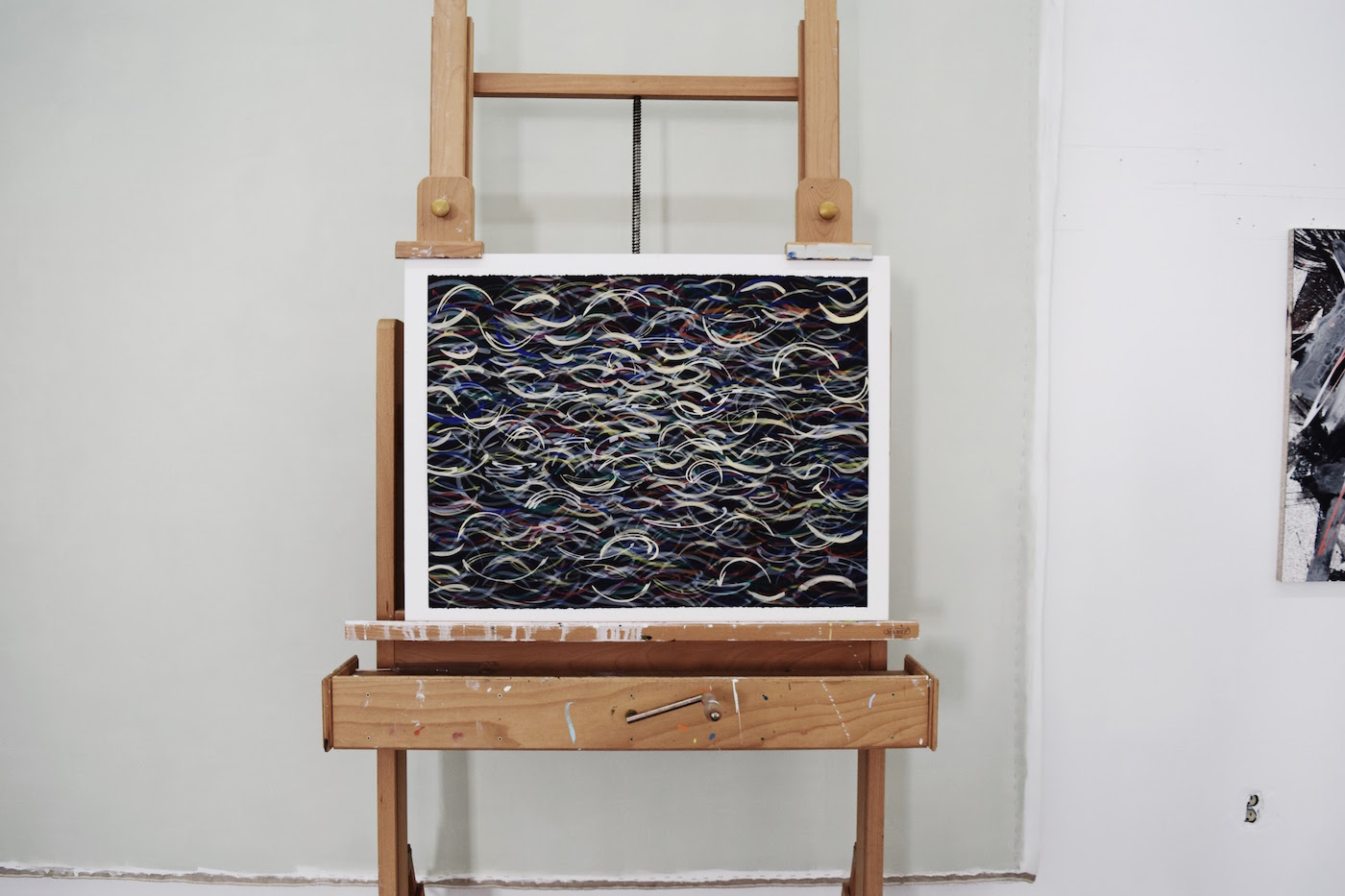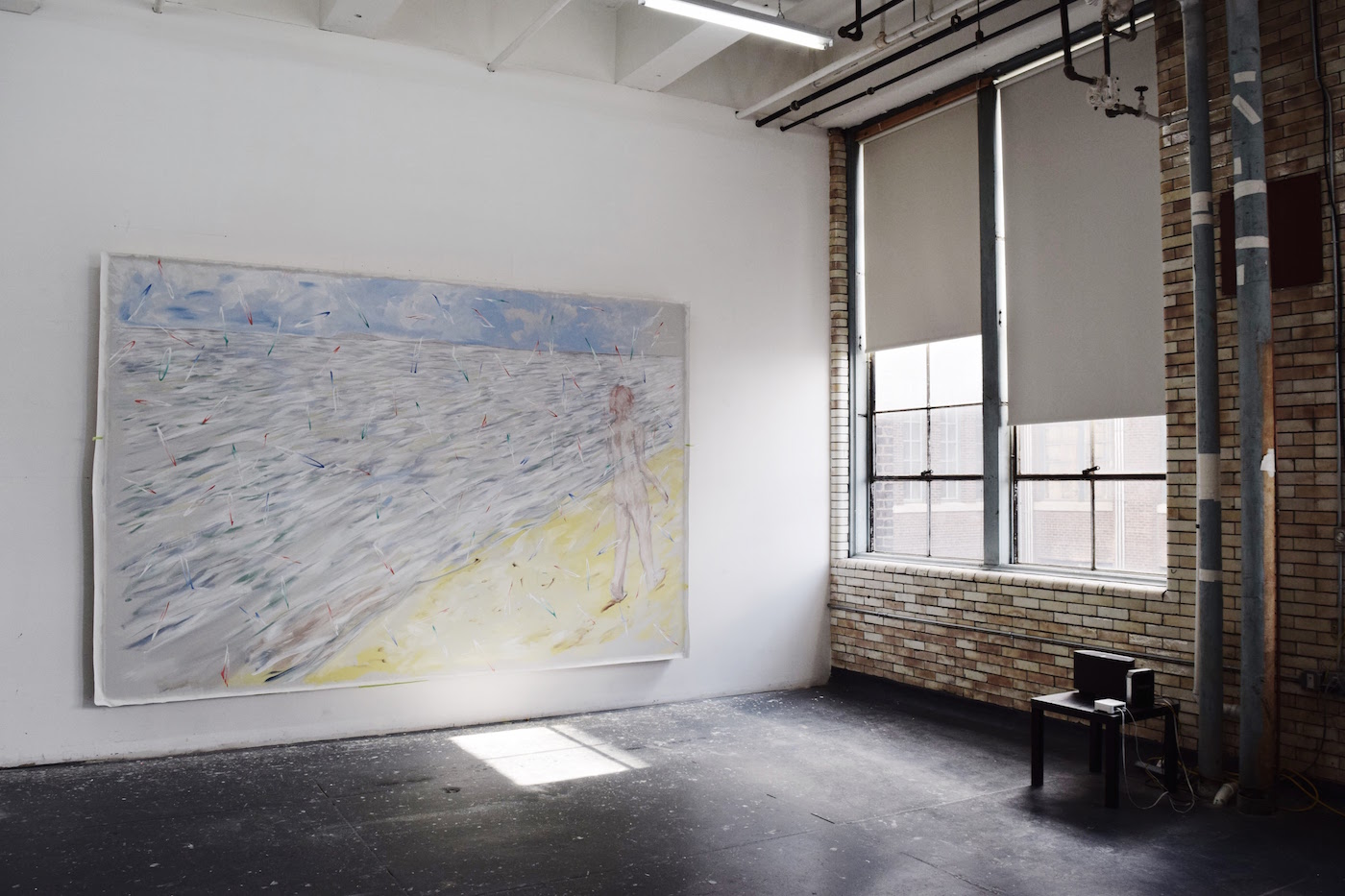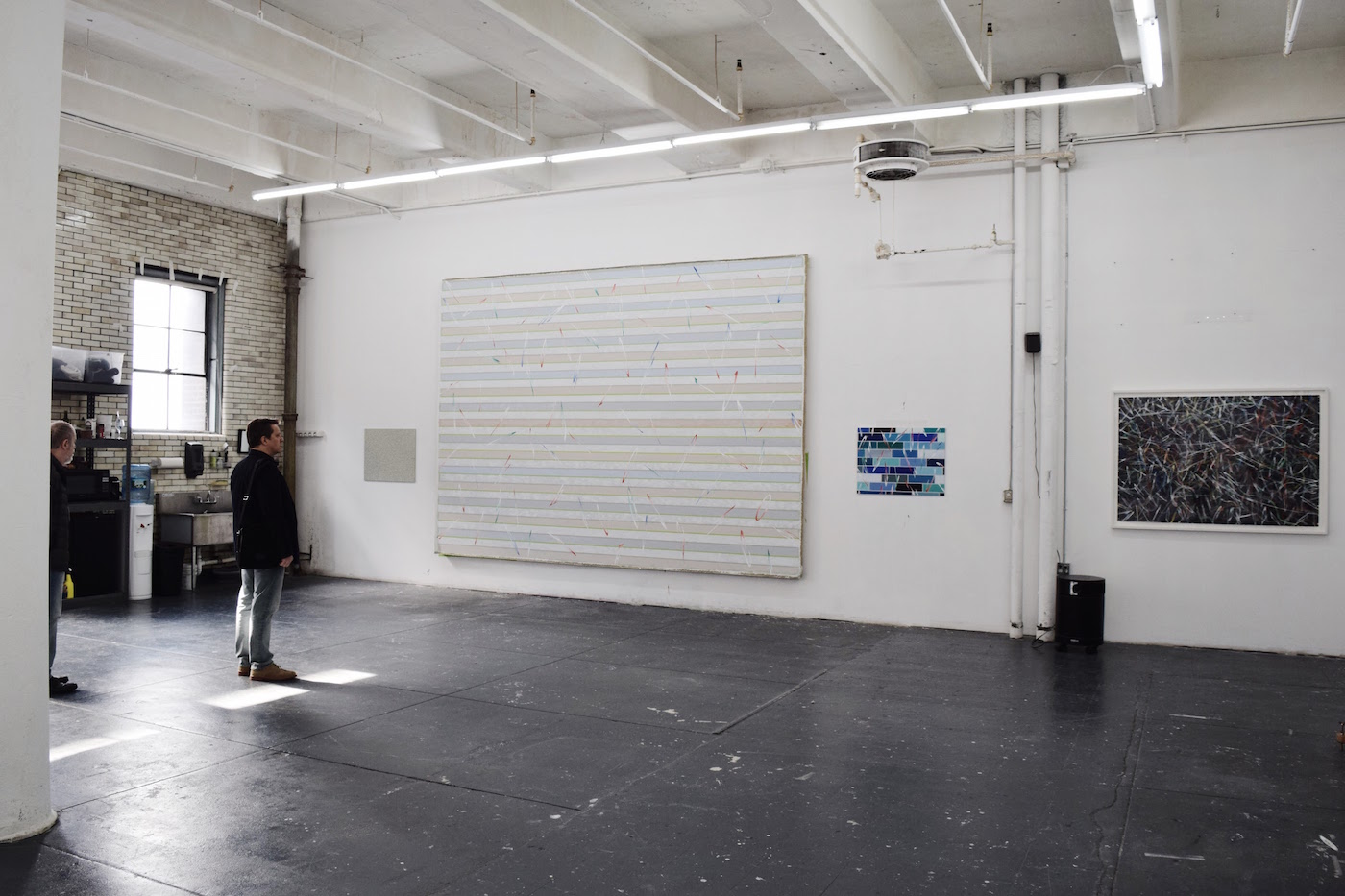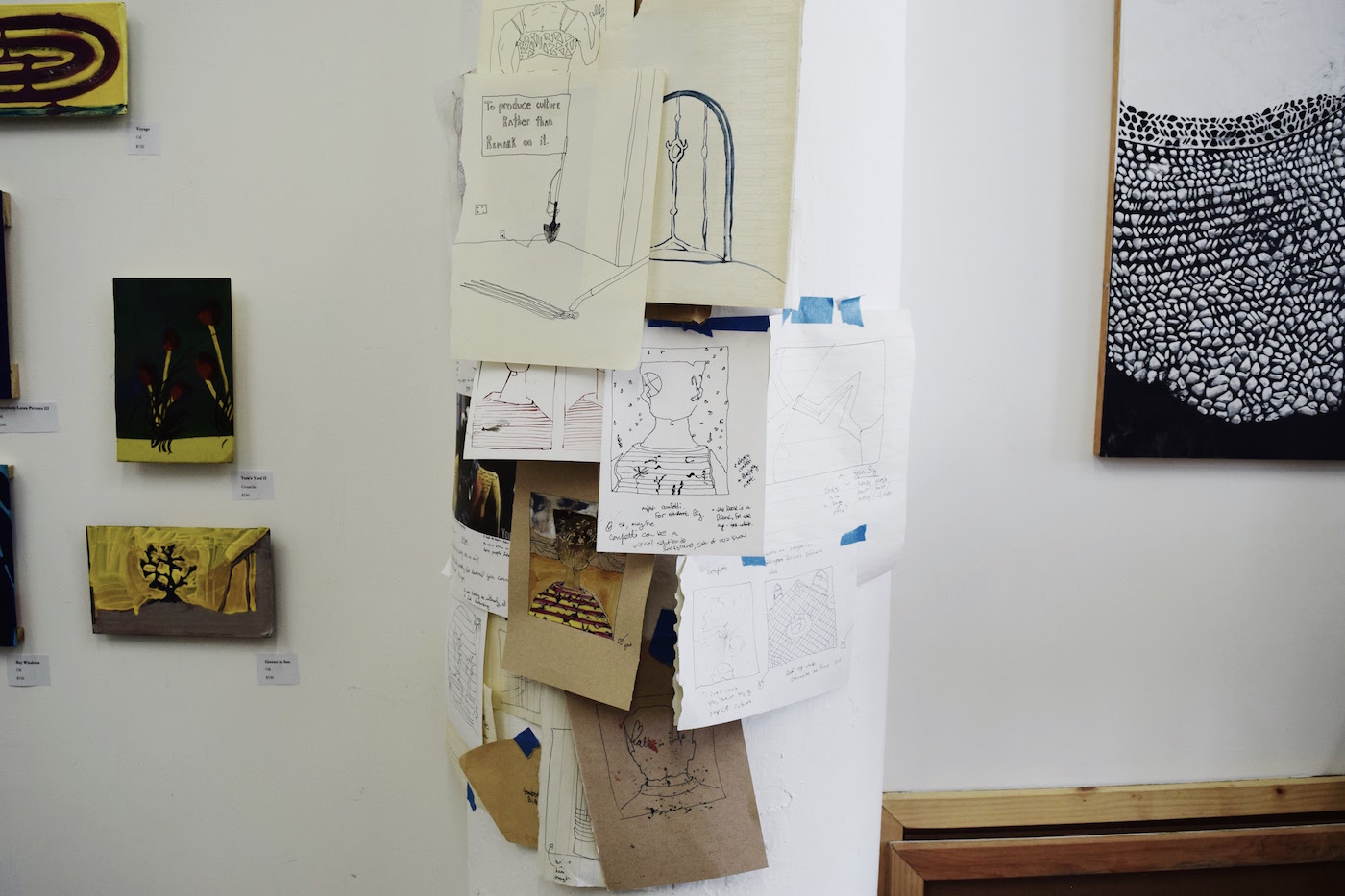 Studio | Jae Yong Kim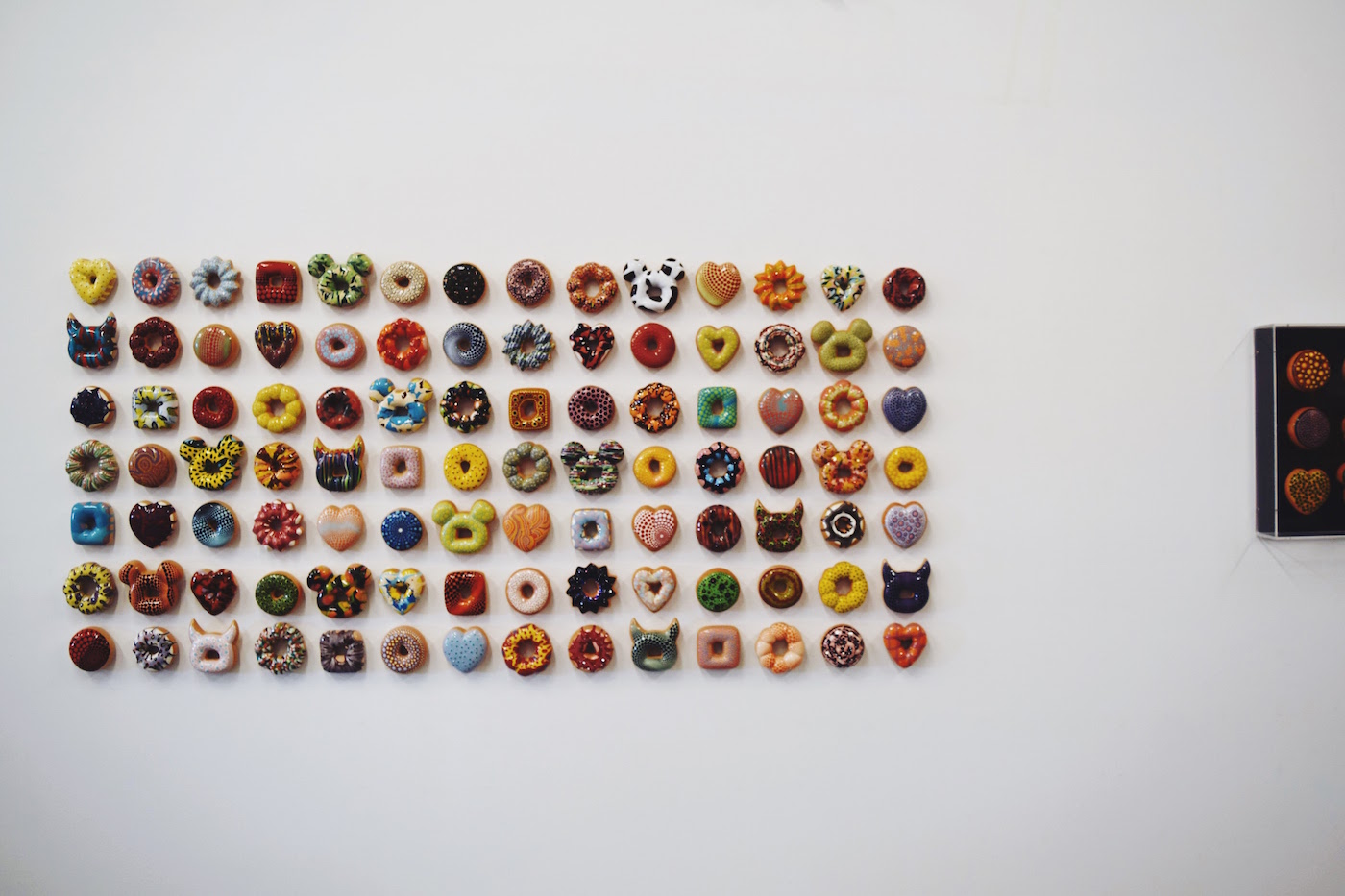 Studio | Shelter Serra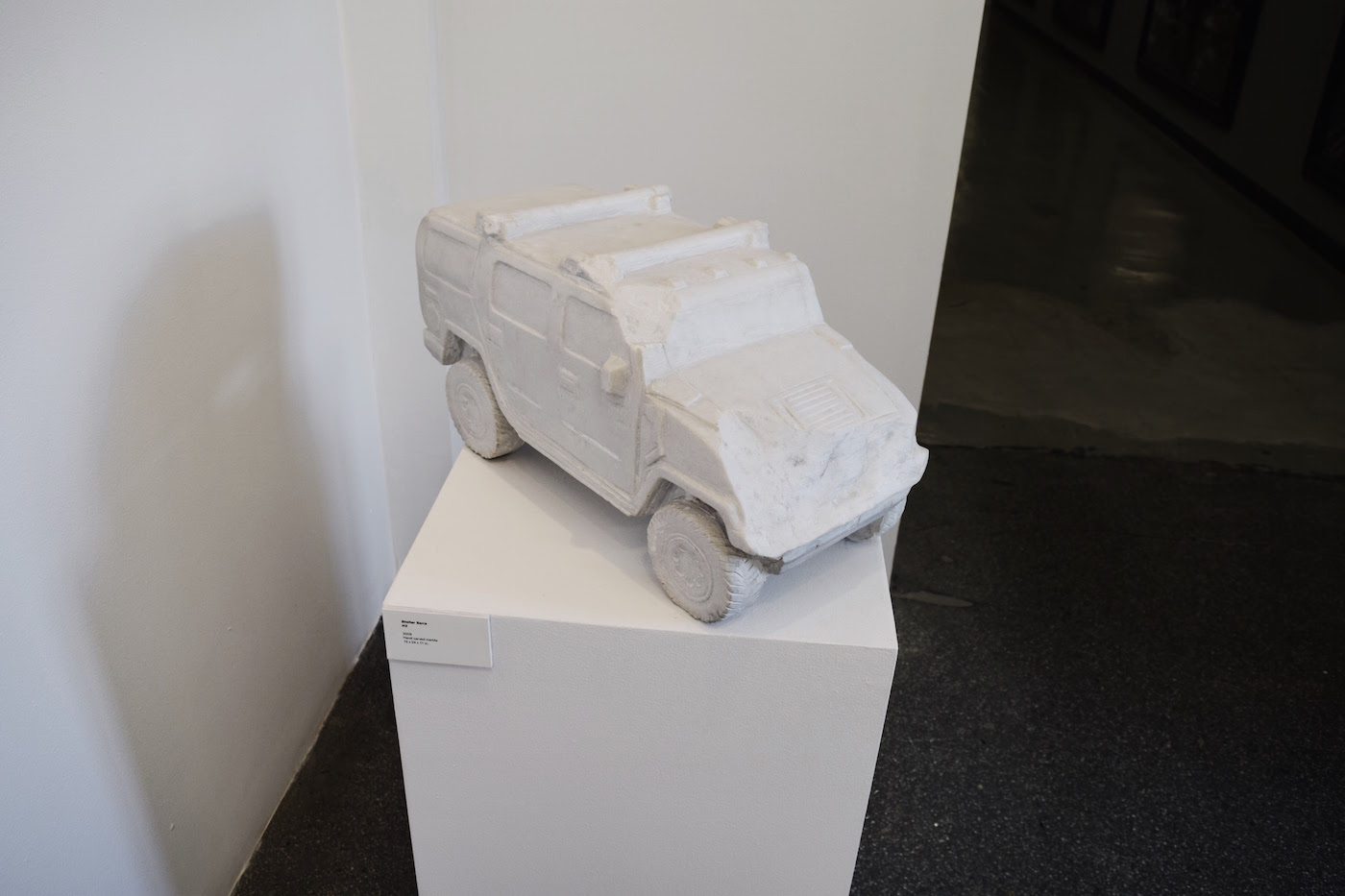 Exhibition | Lan Zhenghui
On the ground floor of Mana, I discovered the work of Lan Zhenghui, a Chinese contemporary painter, and his exhibition "Re-Think." The works featured in this show appeared quite large, thin, and hung mid-air. The canvases were drenched in many black or dark grey strokes that vaguely resembled a messy Chinese calligraphy of sorts. The work was stunning to walk amongst because of the sheer size of the paintings. It was easy to feel engulfed in the works themselves…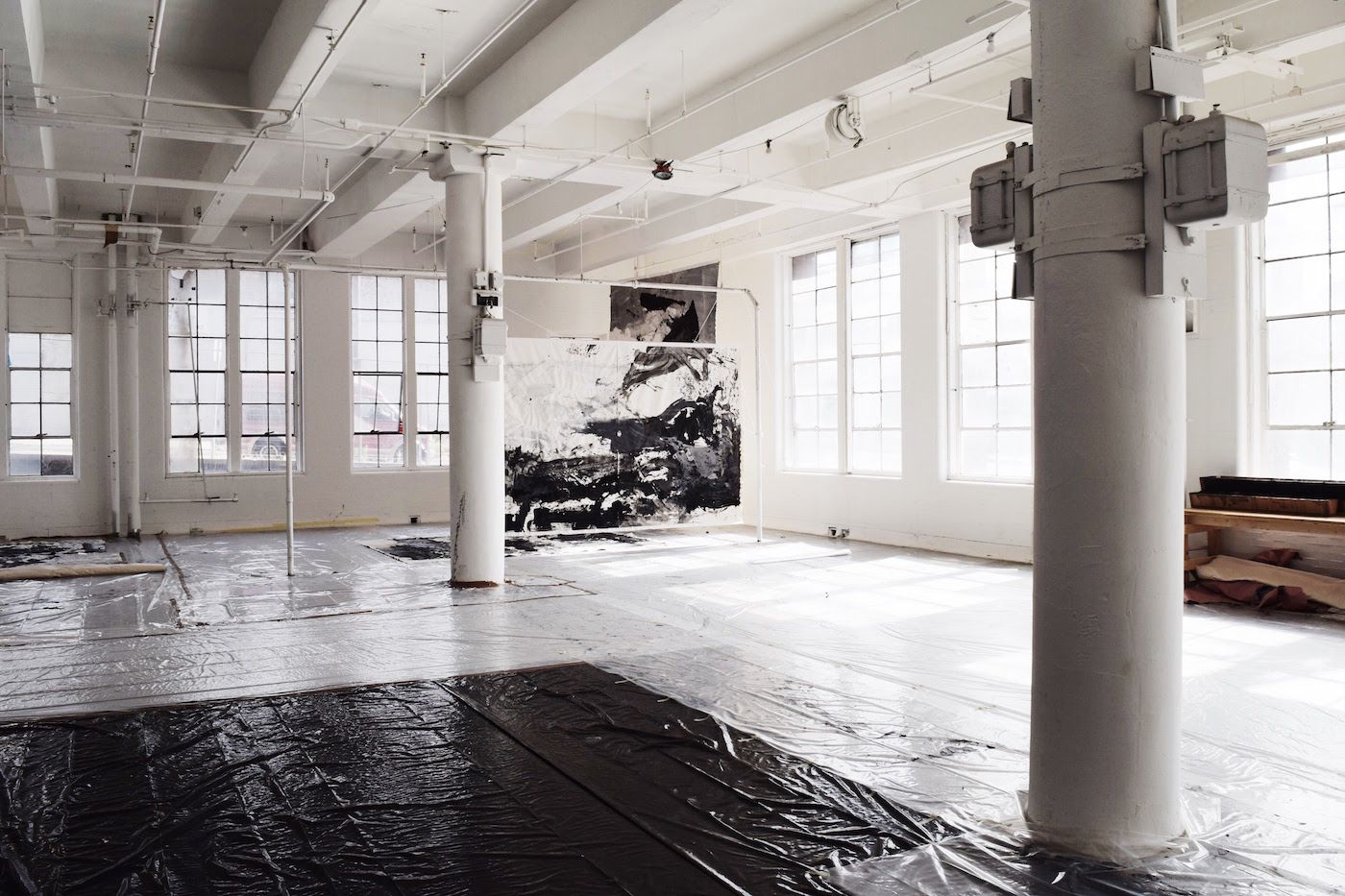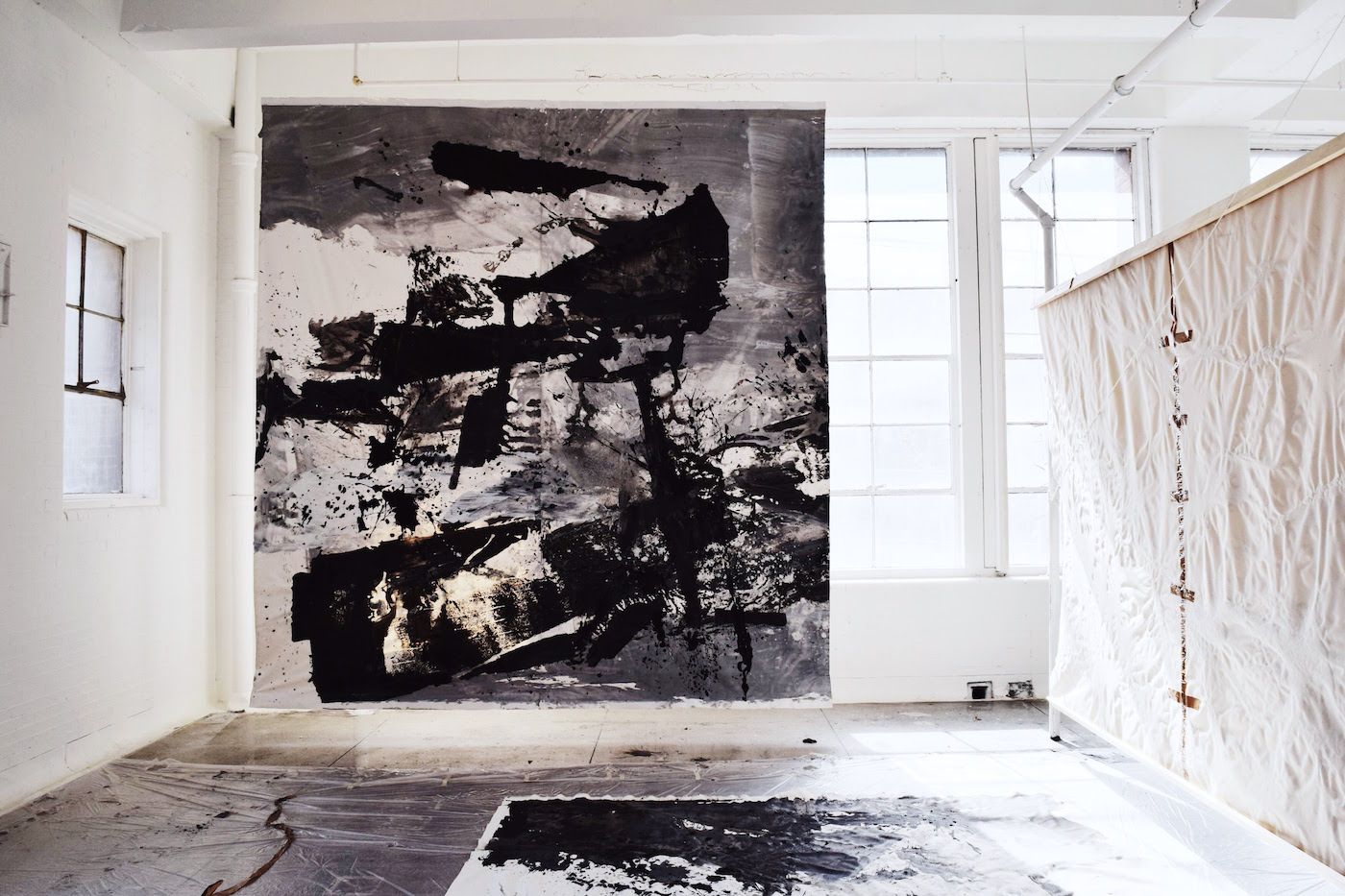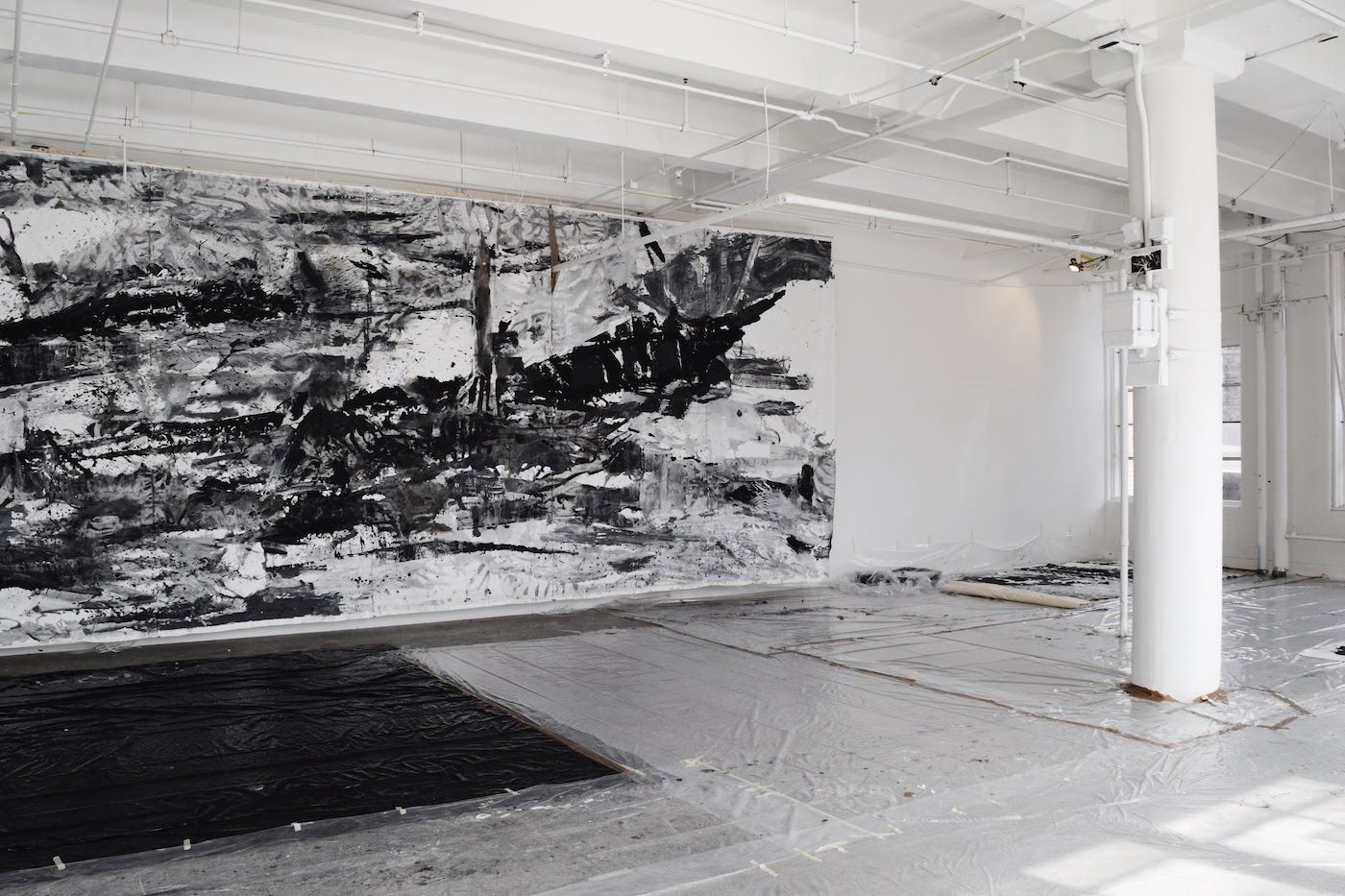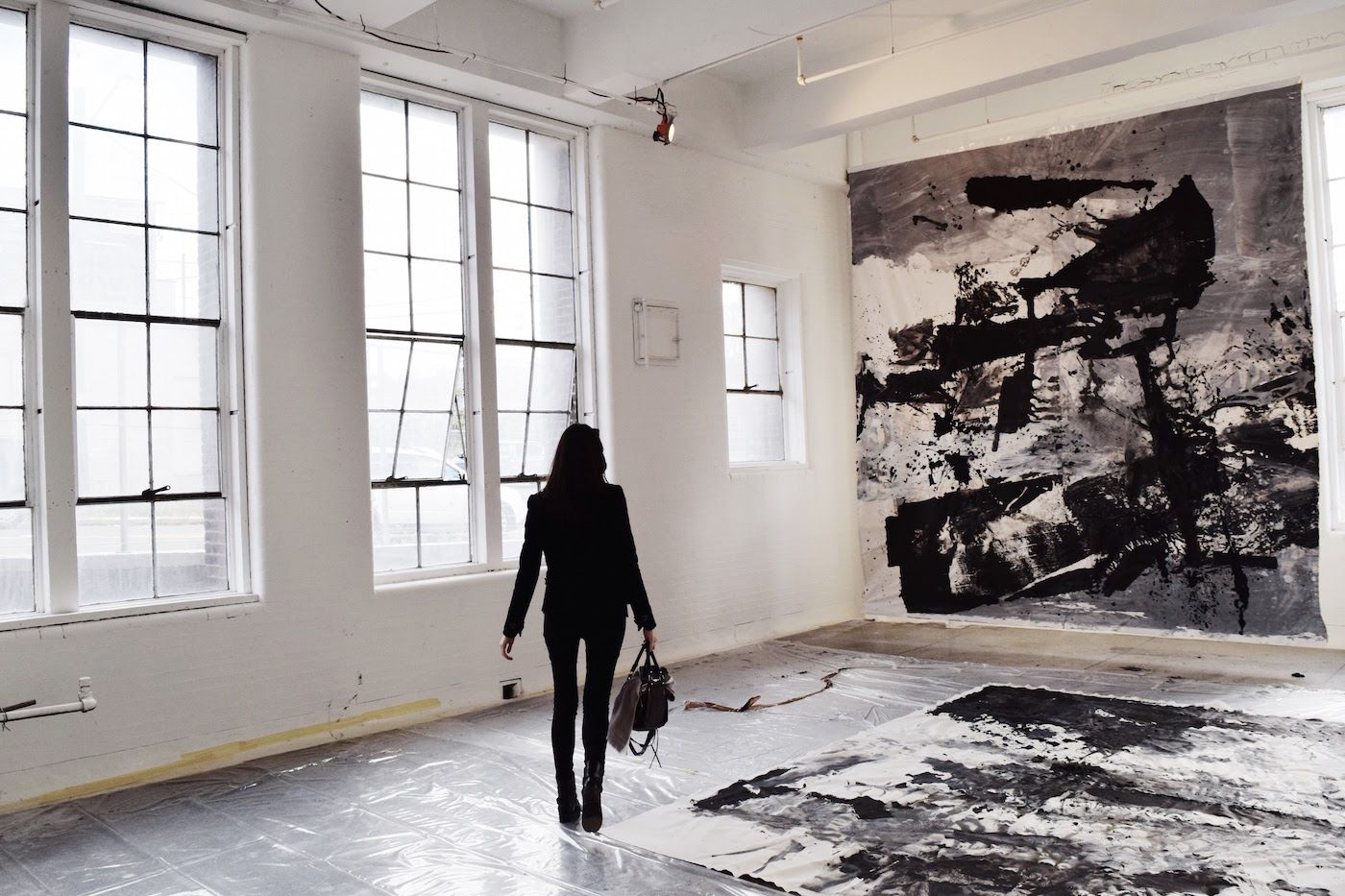 Exhibition | Eileen S. Kaminsky Family Foundation (ESKFF) Collection
When exploring the "Here's Looking Back at You: Images of Woman" exhibition, I found this quote above the painting quite interesting: "Woman exists as an evolving and responsive thing, rather than as an object defined by its form."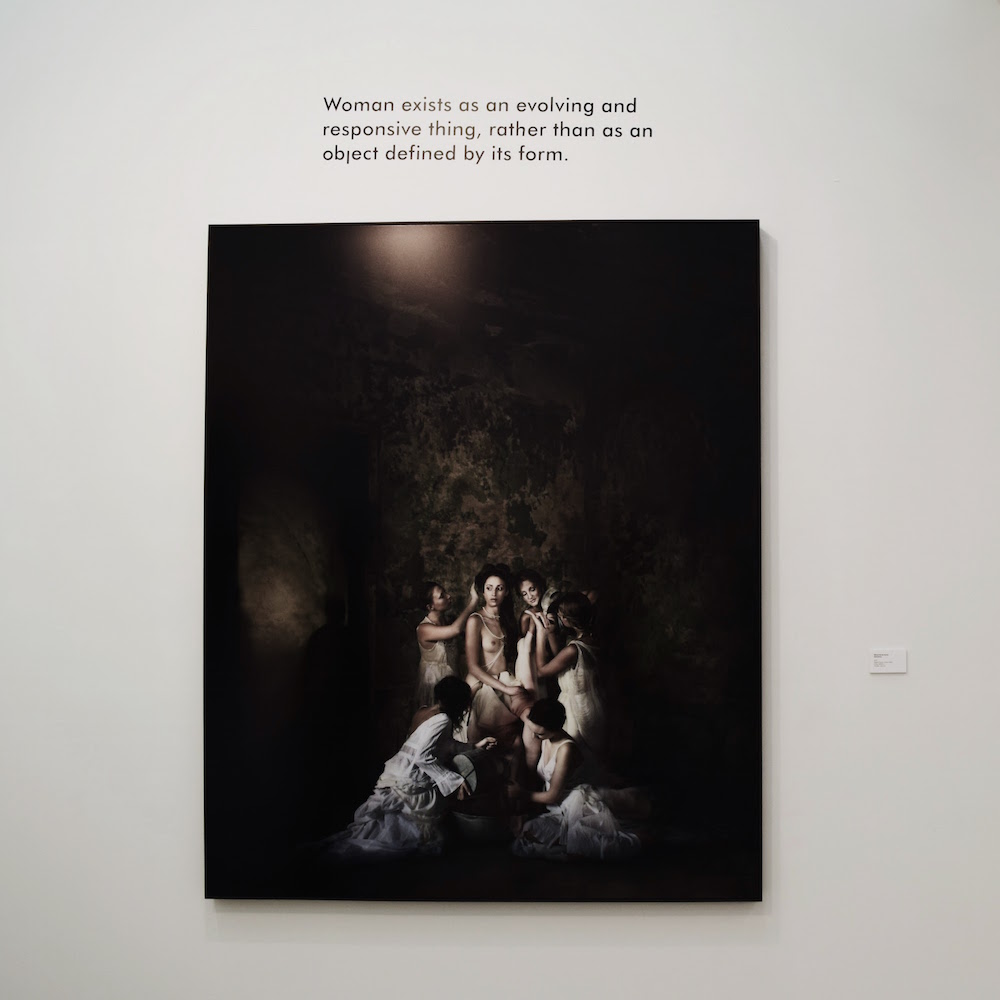 I highly recommend a visit to Mana during their open studio days! It's only a quick PATH train ride away so you can get there quite easily from the West Village. On select days throughout the year, they offer free shuttle services from Manhattan.
Mana Contemporary
888 Newark Ave
Jersey City, NJ 07306
Monday – Friday 9-6pm