Traveling to France in June, July, or August? Summer is a great time to be in France, but I'd highly recommend going to a beach destination as it'll be quite hot! In August, be sure to stay away from cities, even if they are in the south because many shops and stores will be closed for annual vacation time. June and July are ok for pretty much anywhere in France, but in August, you'll definitely want to be in a beach town, even though it may be quite busy.
France is one of the most romanticized countries in the world, and if you're lucky enough to be traveling there this summer, you'll be in for quite the experience. There are countless ways to spend your time in France, whether you want to hop from one famous historical monument to another or enjoy the decadent pleasures of French cuisine.
No matter which experience you seek out, however, you'll likely have to deal with some tourist crowds at some point during your trip—just try to enjoy them along with all of the other amazing things this country has to offer!
How Long to Visit France in Summer
If you are wondering how long you need to fully see France, the answer is all summer! To be honest, you could spend a year in France and still have plenty of things left to do and see. The country is so culturally rich that it would take a lifetime to see it all. Even staying in the capital city, there are tons of things to do in Paris in summer.
Now, most of us can't spend the whole summer in France, so in that case, you should try to spend at least one week in France. If you can swing it, going for 10 days or even 2 weeks would be even better.
Best Summer Destinations in France
Summer is called l'été in French.
The country of France is an amazing destination for summer, but you'll want to make sure you find out which region of France is best for your personal interests. Some travelers want to sightsee and others want to relax; some enjoy outdoor activities while others prefer shopping or dining out.
No matter what type of traveler you are, though, here are a few good spots to start with!
If you're passing through Paris, then be sure to read my Summer in Paris guide and take advantage of the days you have in the city before exploring the rest of France.
Visit the Southeast of France During Summer
The southeast of France is a perfect place to visit during your summer in France. This region has a high average temperature, making it ideal for travelers who want to enjoy outdoor activities during their vacation. Here are a few top destinations:
Nice
With an average year-round temperature of 73 degrees Fahrenheit, Nice is known as "Nissa La Bella" because of its beautiful architecture, warm weather, and abundant sunshine. In fact, it's also one of France's sunniest cities!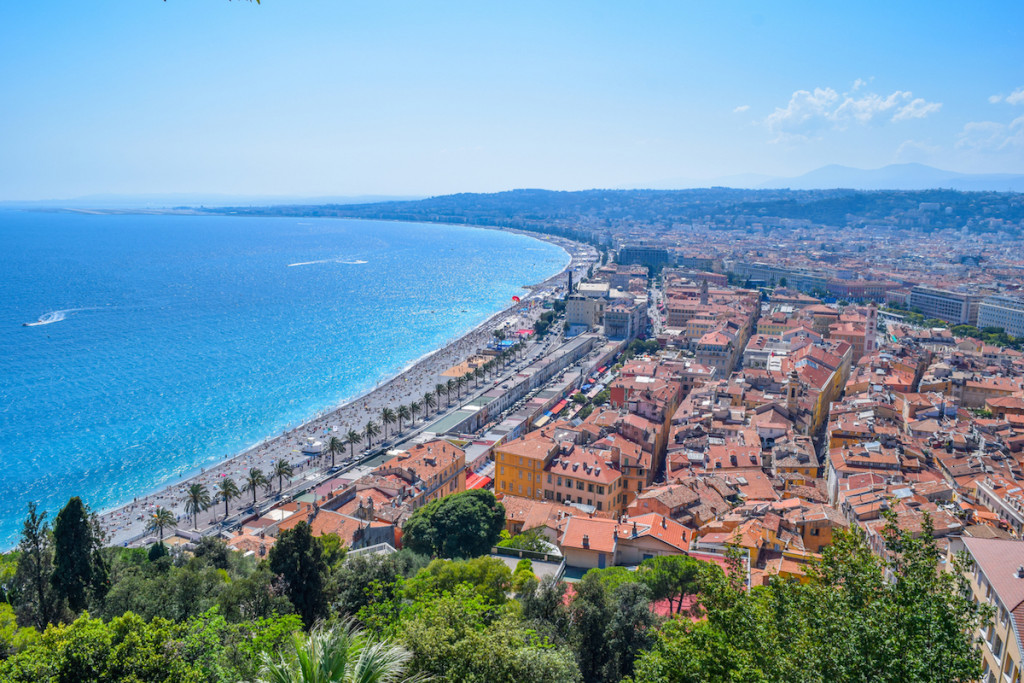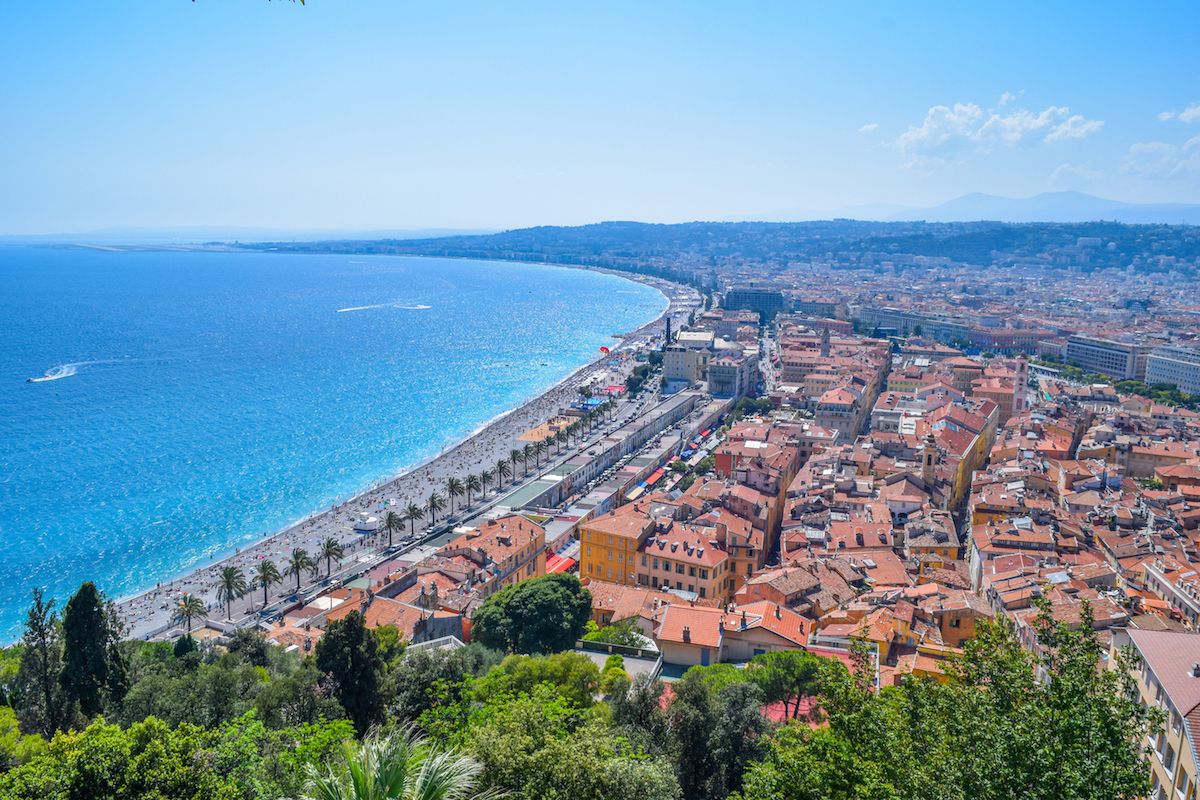 Nice plays host to many annual cultural events, including Carnaval de Nice (Nice Carnival). For a foodie getaway, we recommend dining at local restaurants or visiting Promenade des Anglais – locals and tourists alike flock to Promenade each summer to enjoy cafés and sidewalk seating. Be sure to climb the Colline du Château for amazing views.
The water is especially scenic here – you can take a 15-minute walk down Promenade or jump on a ferry to explore some nearby islands.
Aix-en-Provence
If you want to take a relaxing trip to France, Aix-en-Provence is just where you need to go. Visit this charming town and stroll through its arcaded streets, gazing up at its medieval towers and crumbling façades.
While there are plenty of ways to spend your time in Aix-en-Provence, we suggest walking around Paroisse Cathédrale Saint Sauveur and exploring its ancient grounds. You can also explore Lac Zola and Promenade de l'Arc, both of which are beautiful green spaces perfect for hiking or lounging around.
Avignon
If you love French theater, Avignon is one of Provence's best-kept secrets. Not only does it have an excellent National Theatre, but it also has a number of festivals throughout the summer in France that bring in all kinds of thespians and art lovers.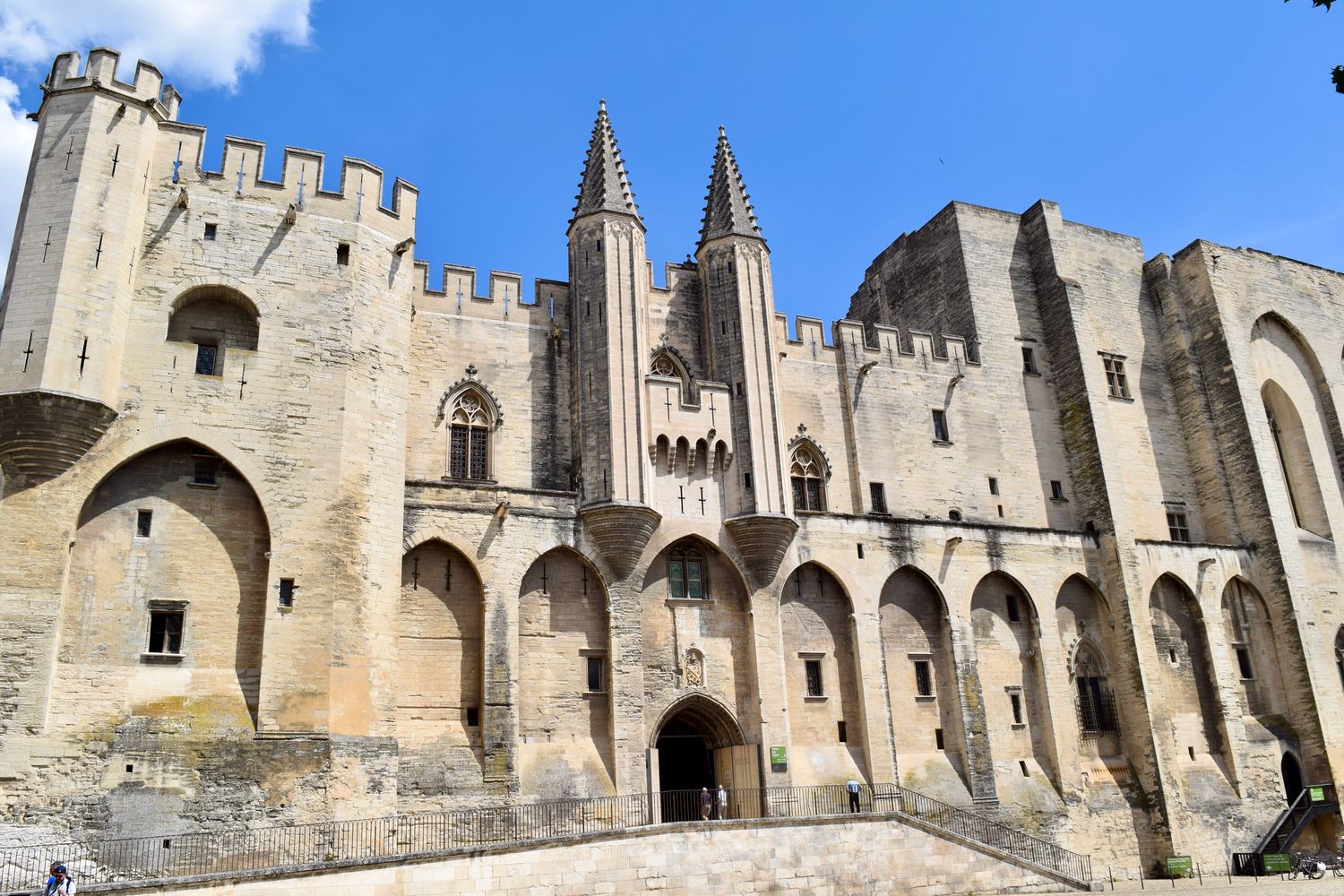 If you visit during June or July and want to see something on a hot summer night, you can get front-row seats for free. As long as you're okay with sitting on concrete steps at outdoor venues, there are some top-notch shows to be seen.
In addition to all that, Avignon is close enough to Aix en Provence (and its famous opera house) that any night at either destination could be turned into a day trip—or vice versa.
Cannes
Whether you're looking for a relaxing vacation in Cannes or want to catch its world-famous film festivals in late spring, this town is worth a visit. To visit Cannes is to be captivated by its glamour and charm. It's the most cosmopolitan Mediterranean city with an upscale twist.
Cannes is located on France's southern coast and has been a popular tourist destination since its beginnings as an ancient Greek colony. Today, Cannes' beaches are among some of Europe's most famous – not just because they're beautiful but also because they've been the backdrop for many famous American and French films! Grace Kelly made Cannes worldwide famous.
In fact, many will tell you that visiting Cannes without seeing one of these events would be like going to Rome without seeing Michelangelo's David – impossible! Make sure your summer in France includes everything from taking pictures on La Croisette (Cannes' main promenade) to visiting historic sites such as Le Suquet (the old town).
Saint-Tropez
If you're looking for a glamorous French getaway but want to avoid traffic jams and crowded beaches, head to Saint-Tropez. This scenic town is known for its chic boutiques, luxury shopping, and world-class restaurants.
It also has some of the best beaches on France's Côte d'Azur. For example, Plage de Pampelonne is home to a famous beach club where celebrities like Princess Diana once hung out.
The sand here is white and soft—perfect for sunbathing or playing beach volleyball with friends. When it comes time to grab lunch or dinner, stop by Hotel Byblos Beach Club & Spa; it's one of Saint-Tropez's most popular eateries (and was even named one of Europe's top 10 beach clubs). Enjoy fresh seafood at Le Club 55 while overlooking beautiful scenery—it doesn't get much better than that!
Menton
In a small coastal town just east of Nice, Menton is often overlooked by tourists and travelers. However, with its beautiful gardens, charming architecture, and sweet-tasting wines—this quiet village is worth checking out.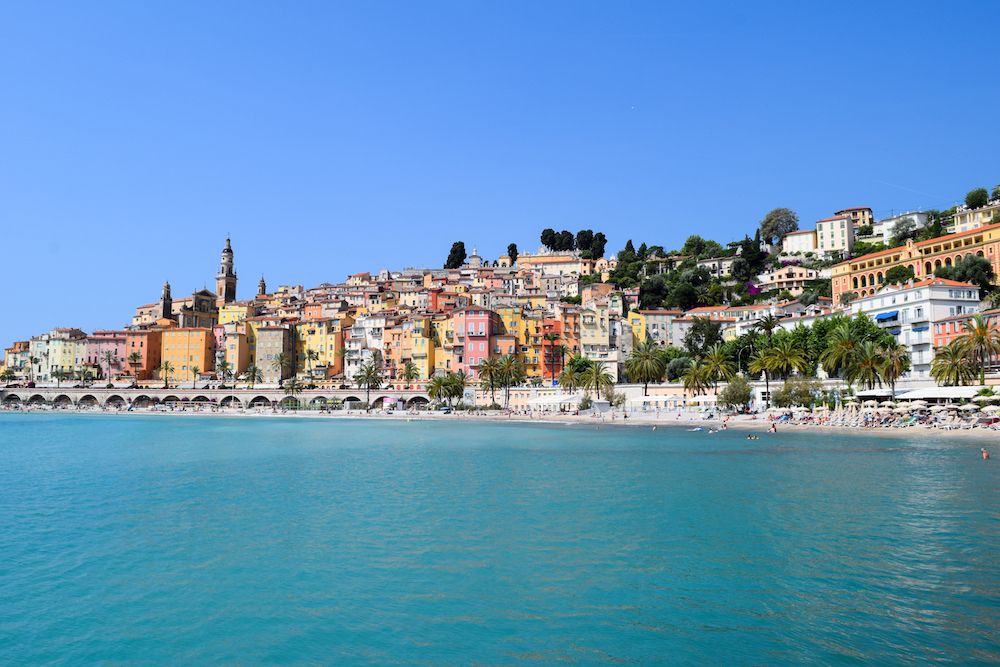 With a beautifully preserved pedestrian promenade lined with boutiques and cafes, there's plenty to do while strolling around town. There are also plenty of restaurants to choose from if you want something other than French food (but don't fret; there's still an abundance of cheese-filled crepes).
After taking a walk down Rue de la République, have lunch at Au Plat d'Edelweiss before heading to Metropole Shopping Monte-Carlo for shopping in one of their many boutiques or department stores.
Visit the North of France During Summer
Summer is a great time to visit Northern France. Many people flock south to places like Nice and Cannes, but the real highlights of French summertime are all up north.
Bretagne
Bretagne, or Brittany in English, is a region known for its long beaches, gorgeous sunsets, and amazing seafood. Head there in July and you can witness all of these things while also enjoying some of France's most famous music festivals.
During mid-July, attend Festival Interceltique de Lorient and watch world-class musicians like Alan Stivell (one of Brittany's best-known Celtic artists), Tipex, and Les Coquillages performing on a variety of stages.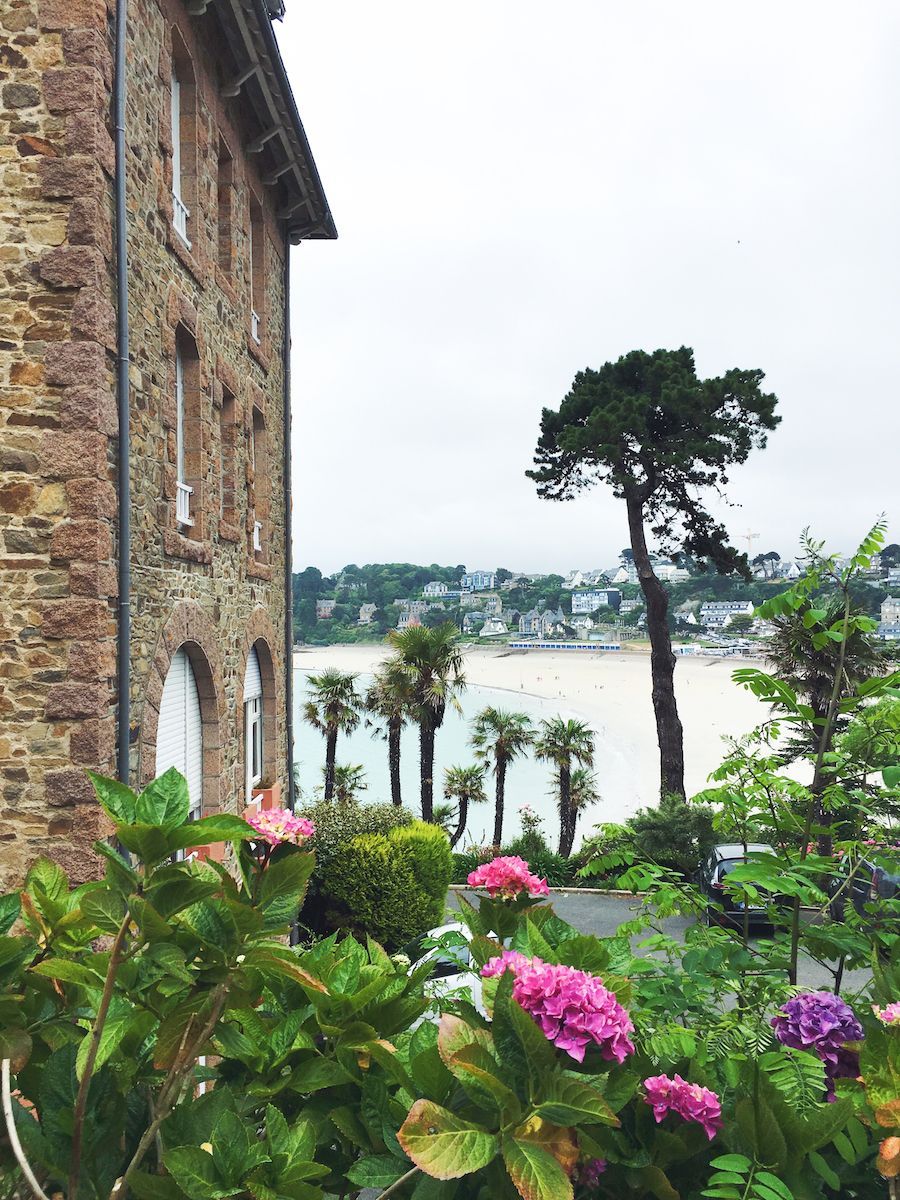 Or visit Brittany in July to experience Festival Les Vieilles Charrues in Finistère, which honors Breton culture while also providing attendees with more than 100 hours of rock, pop, electronic, and hip hop music from artists from across France.
Deauville
A popular resort town located on Normandy's Northern coast, Deauville is about two hours from Paris by train. It is a beautiful location for walking along its massive beach and wooden walkway, attending a horse race, a French polo match, a film festival, or admiring the centuries-old architecture as you tour its city center.
While there are plenty of attractions in Deauville itself, many visitors like to explore nearby Le Havre (about an hour away), which features great beaches and a wide selection of restaurants to choose from.
No matter where you decide to spend your summer in France, be sure not to miss out on visiting one of Deauville's famous horse events while you're there!
Ile de Ré
Known as one of Europe's top 10 most beautiful islands, Ile de Ré is a French gem with gorgeous beaches and picturesque villages. The island has a lively nightlife scene and numerous activities like sailing, kayaking, mountain biking, and swimming.
For art lovers, there are many museums to visit on Ile de Ré such as Une île d'Art et d'Histoire. Additionally, for foodies looking for an authentic taste of France, you will find fresh oysters from Le Tout Du Cru and scrumptious wines from numerous vineyards on Ile de Ré.
Visit the Southwest of France during Summer
While France is a country known for its food, wine, and culture, it's also home to some of Europe's most beautiful coastlines.
Hossegor
As your first stop, you'll want to explore Hossegor, a surf capital located on France's Atlantic Coast. The local breaks are ideal for long-boarders, with massive walls of whitewater.
If you can make it down to Hossegor when big swells hit, keep an eye out for Gerry Lopez, who typically spends his summer in France here as well. French cuisine can be found at many restaurants and bistros across town; perfect for refueling after a full day spent out on the water.
On top of surfing, there is still plenty to do here – windsurfing, swimming, and sunbathing come highly recommended!
Biarritz
A popular summer vacation spot for both French and international tourists is Biarritz, located very close to Spain's border. This beach town offers over 20 beaches, many of which are dotted with restaurants and cafes.
If you're looking to shop, Biarritz has a variety of stores to choose from, including top names like Ralph Lauren and Maison Goyard. Another popular activity is biking along the coast.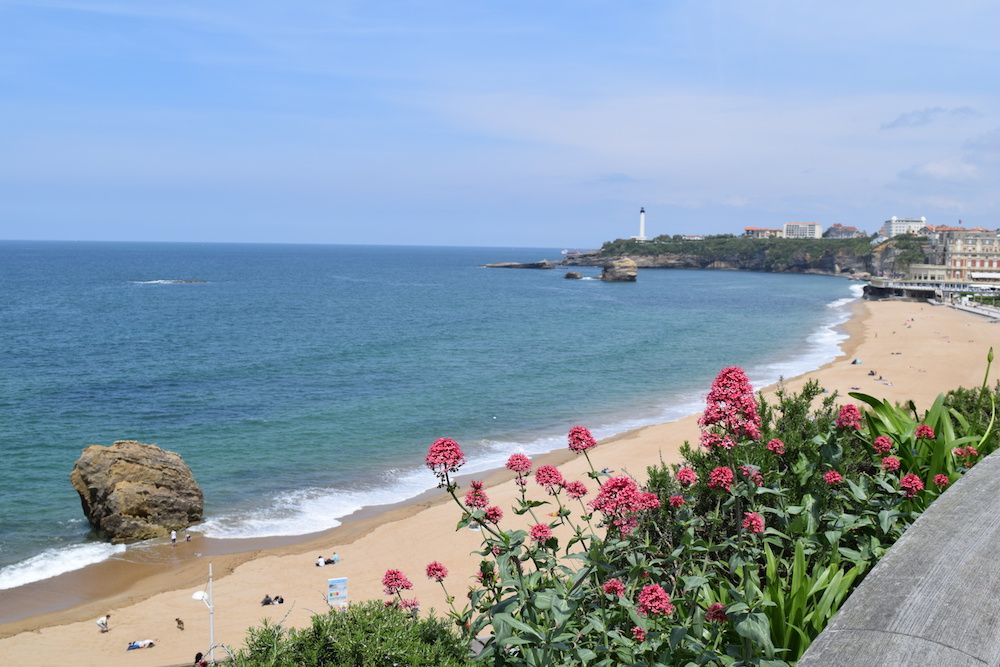 On your way down you can stop at art galleries and photo exhibitions held every day between July and August; these events typically take place in July but also happen twice a month during August.
Saint-Jean-de-Luz
This picturesque town in Southwest France is as close to perfection as you can get. Breathtaking views, fresh seafood, and plenty of fun activities make Saint-Jean-de-Luz a tourist's dream come true.
Once you settle into your hotel, venture out on a scenic hike through Parc National de Pyrenees or take a relaxing bike ride through La Rhune (watch out for some killer hills).
If you're not too sore from all that biking (or hiking), be sure to stop at one of the numerous Saint-Jean-de-Luz seafood restaurants for dinner. French-Spanish cuisine never tasted so good!
Visiting France in the Summertime
With temperatures often reaching into triple digits, summer is prime time for travel. Luckily, there are plenty of destinations that are ideal for planning a French escape.
With a little bit of planning, you'll be whisked away to a world of art museums and historic landmarks all while soaking up some rays on some of Europe's most beautiful beaches.
Summer Weather in France
As with many other inhabited places, summer in France means hot and sunny days, so be sure to pack a pair of shades. The sun is strong and can burn your skin easily (trust us).
If you're not used to hot weather or you're heading to France for the first time, then make sure you are prepared for the summer heat that may take some getting used to. We strongly suggest you bring light clothing made of cotton or linen.
It will help keep you cool during warmer days and won't be too warm if it rains as it often does during French summers.
What to Pack for Summer in France
A beach vacation should have a few essentials. A swimsuit is an obvious one, but you'll also want sun protection for your skin, sunglasses for your eyes, and footwear that you can wear on and off of the sand.
Flip-flops are great for getting around from place to place (i.e., walking from your hotel to get some ice cream), but if you plan on spending lots of time on the beach, it might be worth investing in a good pair of water shoes or an all-purpose pair of sandals that can handle both land and sea.
If you like to stay active on vacation, definitely consider bringing your trusty old sneakers with you: You'll be sure to find plenty of ways to use them!