Aix-en-Provence is a mid-sized city in the southeast of France with incredible charm. Walking through Aix-en-Provence reminds me of the Marion Cotillard romantic film "A Good Year." With outdoor restaurants, cobblestone plazas, and the scent of lavender in the streets, Aix-en-Provence has something for everyone.
Aix-en-Provence History
Aix-en-Provence, located in the south of France, has a rich and complex history. The site of Aix-en-Provence was originally settled by Celtic-Ligurian people around the 3rd century BCE. In 123 BCE, the Romans founded the city and named it Aquae Sextiae. It became a prominent Roman settlement known for its thermal springs. After the fall of the Roman Empire, the town saw various invasions and rulers. In the 10th century, it became the capital of Provence, which led to a period of growth and importance.
The 15th and 16th centuries were marked by cultural and architectural development, with the construction of many notable buildings. Aix-en-Provence became a center of art and learning in the 17th and 18th centuries, hosting several universities and academies. It also gained fame for its fountains and elegant architecture.
The city continued to flourish in the 19th century, with improvements in infrastructure, such as railways, connecting it to other parts of France. Throughout the 20th century, Aix-en-Provence developed as a hub for art, culture, and education. It's known for hosting international festivals and for being a desirable tourist destination.
Here are the best things to do in Aix-en-Provence and places to see while you're in town!
1. Place D'Albertas
Place D'Albertas is a small square in the centre ville of Aix that was created in 1741 by Jean-Baptiste d'Albertas, a man who lived across the street. Completed over the course of six years, the plaza was designed by aixois architect Laurent Vallon, and inspired by the grand plazas of Paris.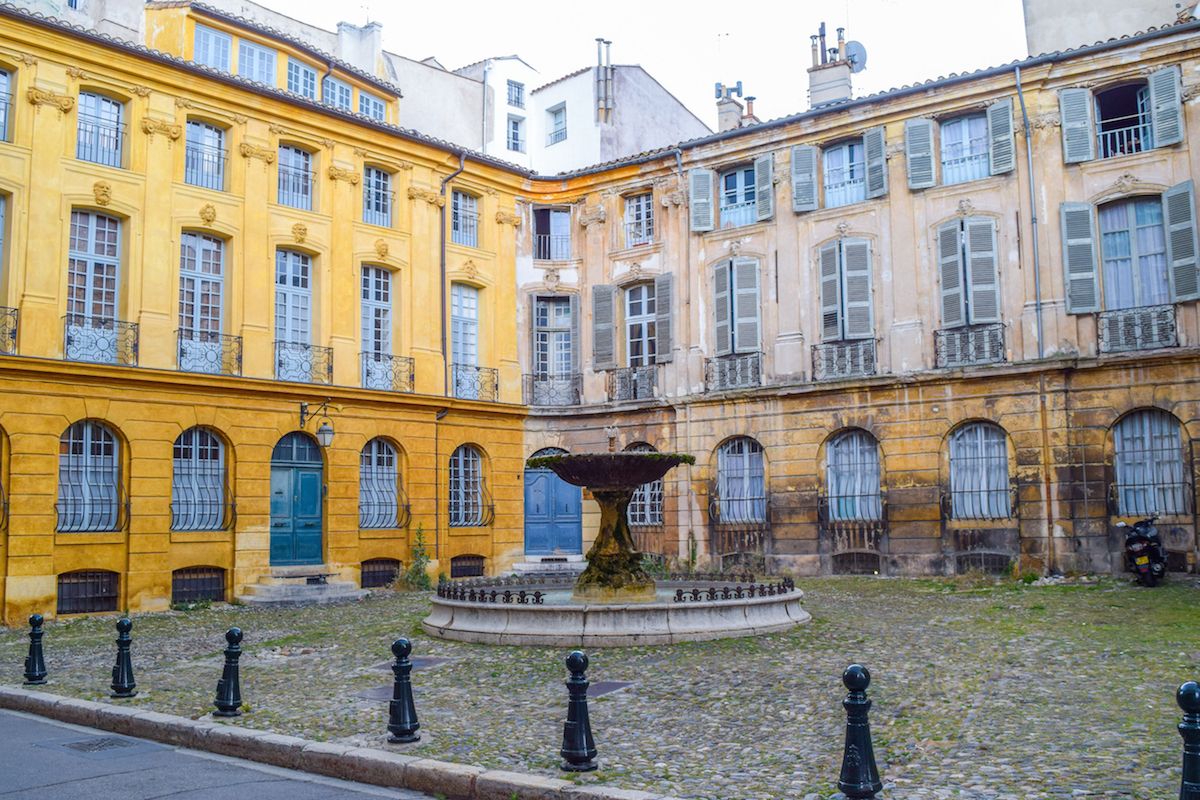 Nearly 200 years later, in 1912, the students of the School of Arts & Métiers designed and constructed the central fountain. Today, it's a quiet area frequented by tourists and locals alike who come to relax and admire 18th-century architecture.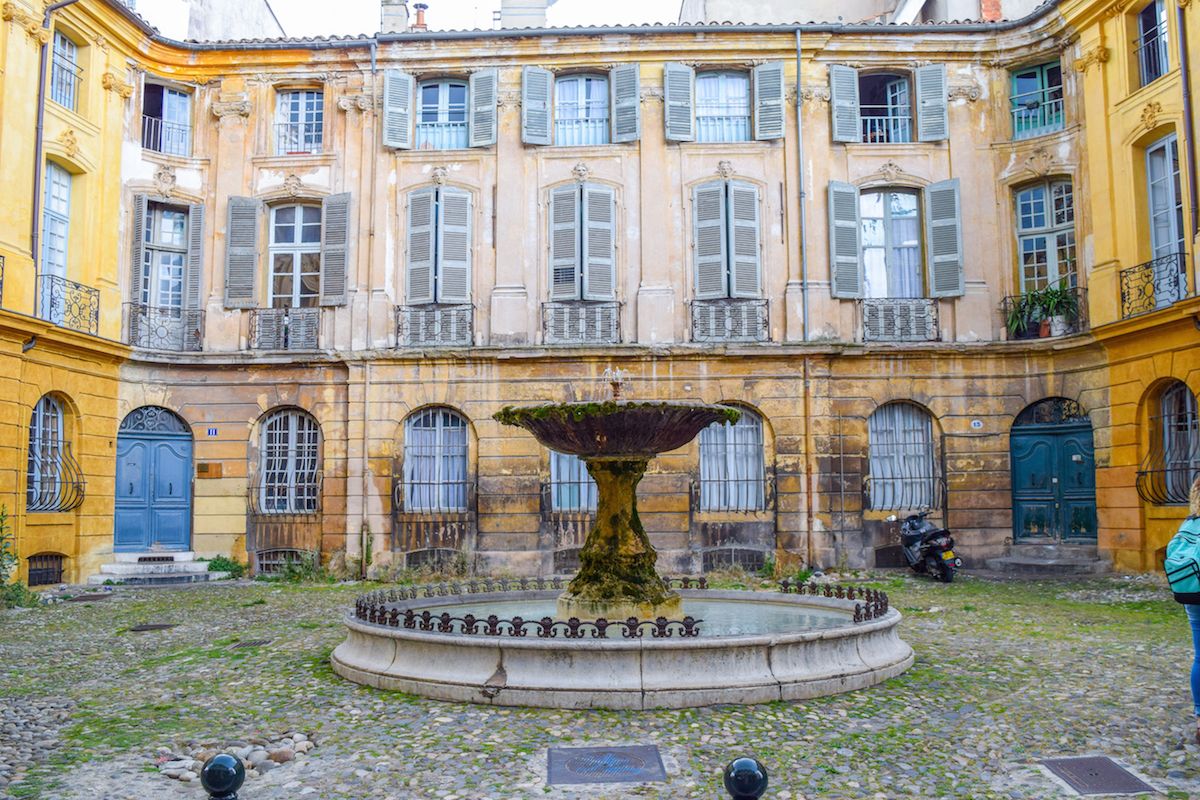 2. Paul Cézanne's Former Studio
You can walk inside the art studio the artist Paul Cézanne used in his last years, where many objects have remained as he left them. It's a quick 20-minute walk north of downtown Aix-en-Provence.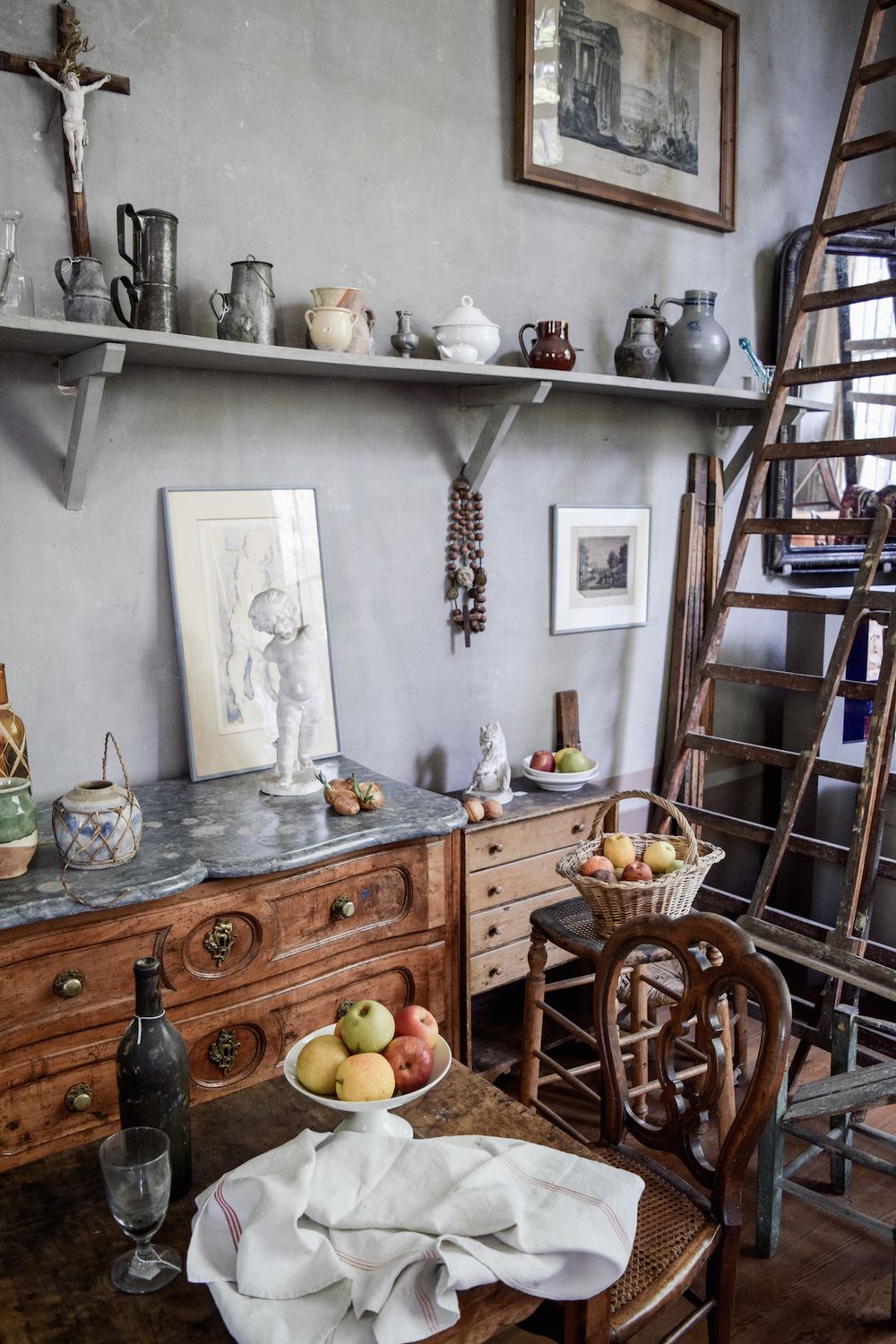 3. Café Saint Honoré
I stumbled upon this café by chance and found it to be the quintessential southern French café: Round tables, wicker chairs and umbrellas to shade you from the sun as you eat your croissant and coffee…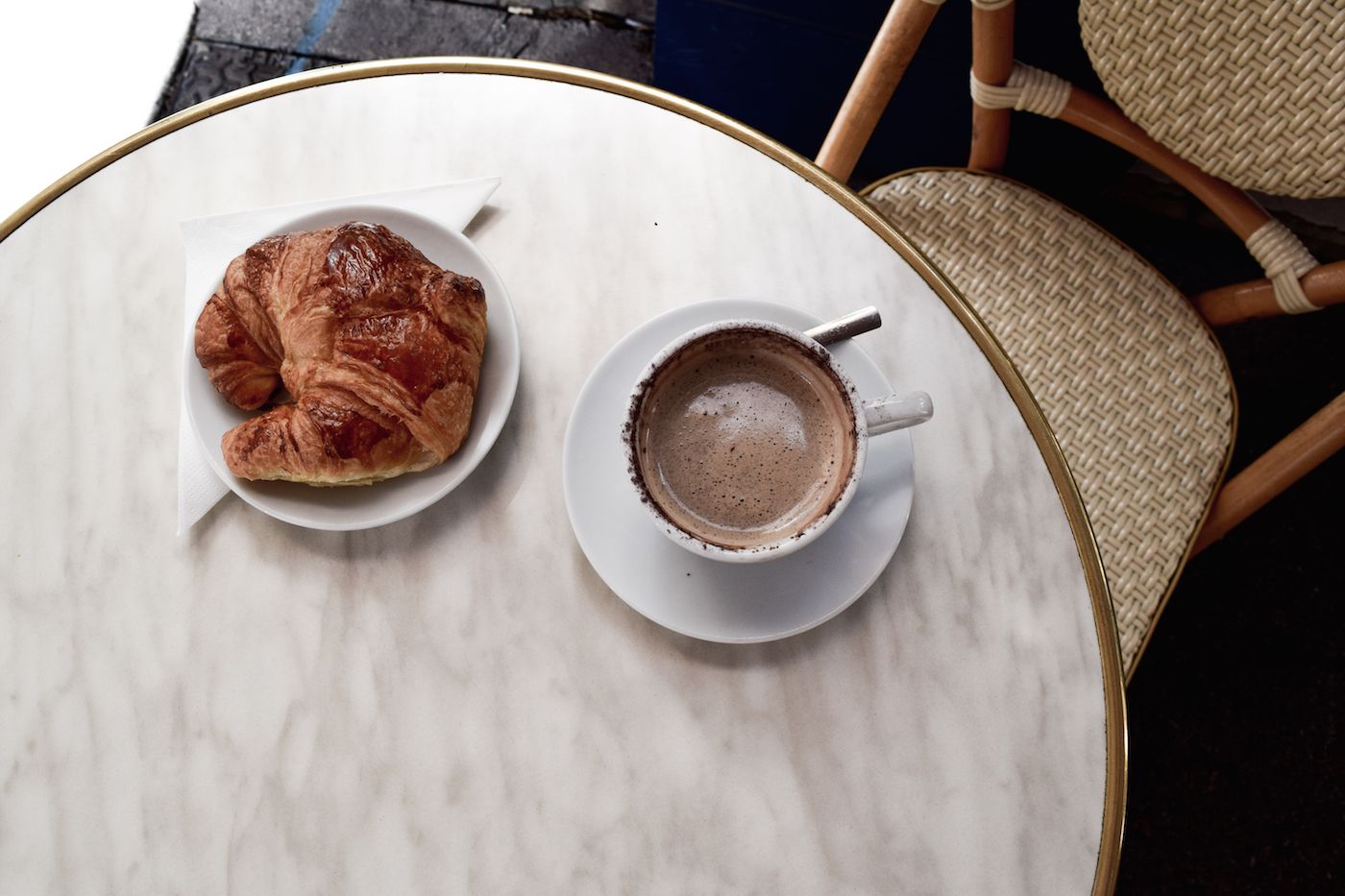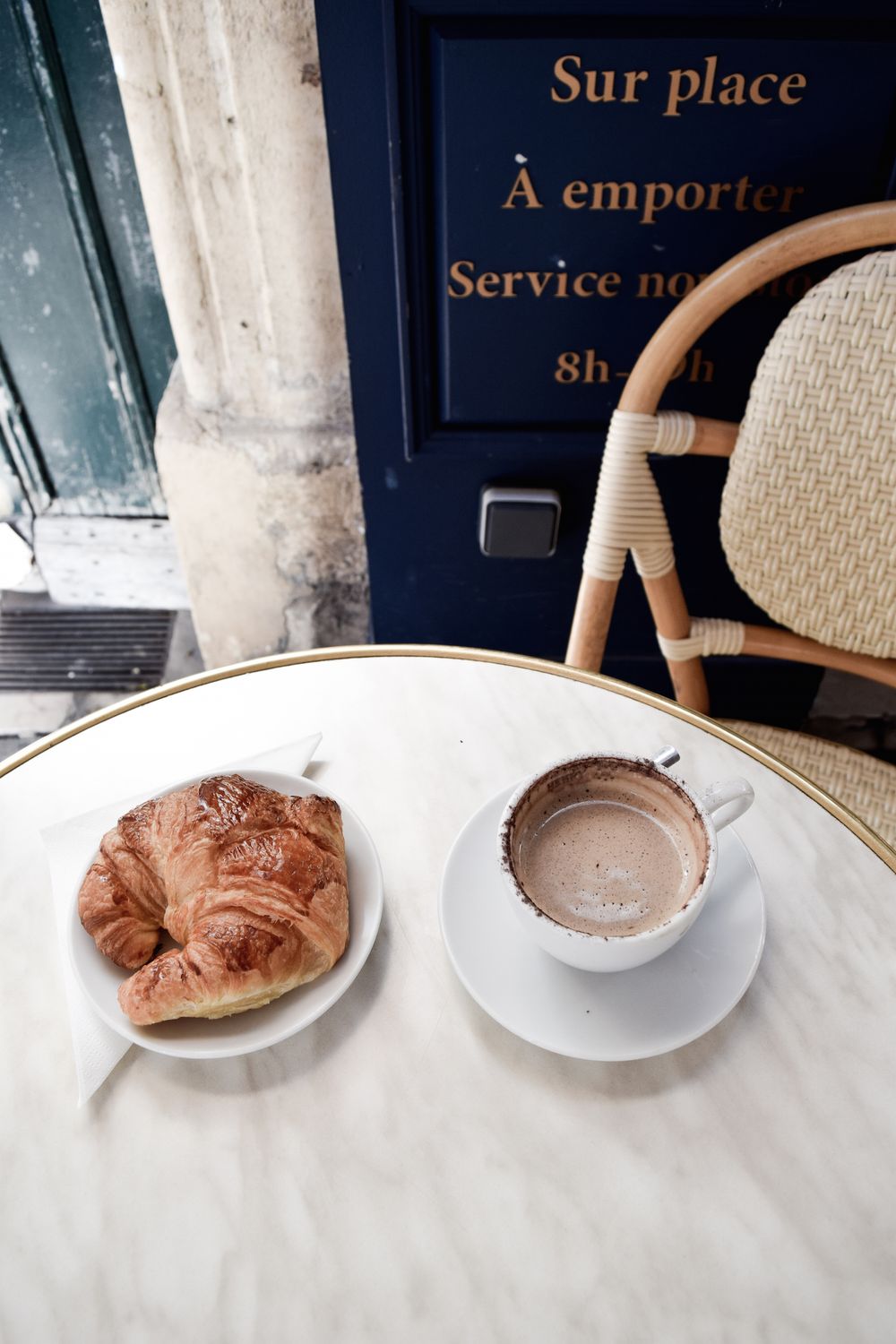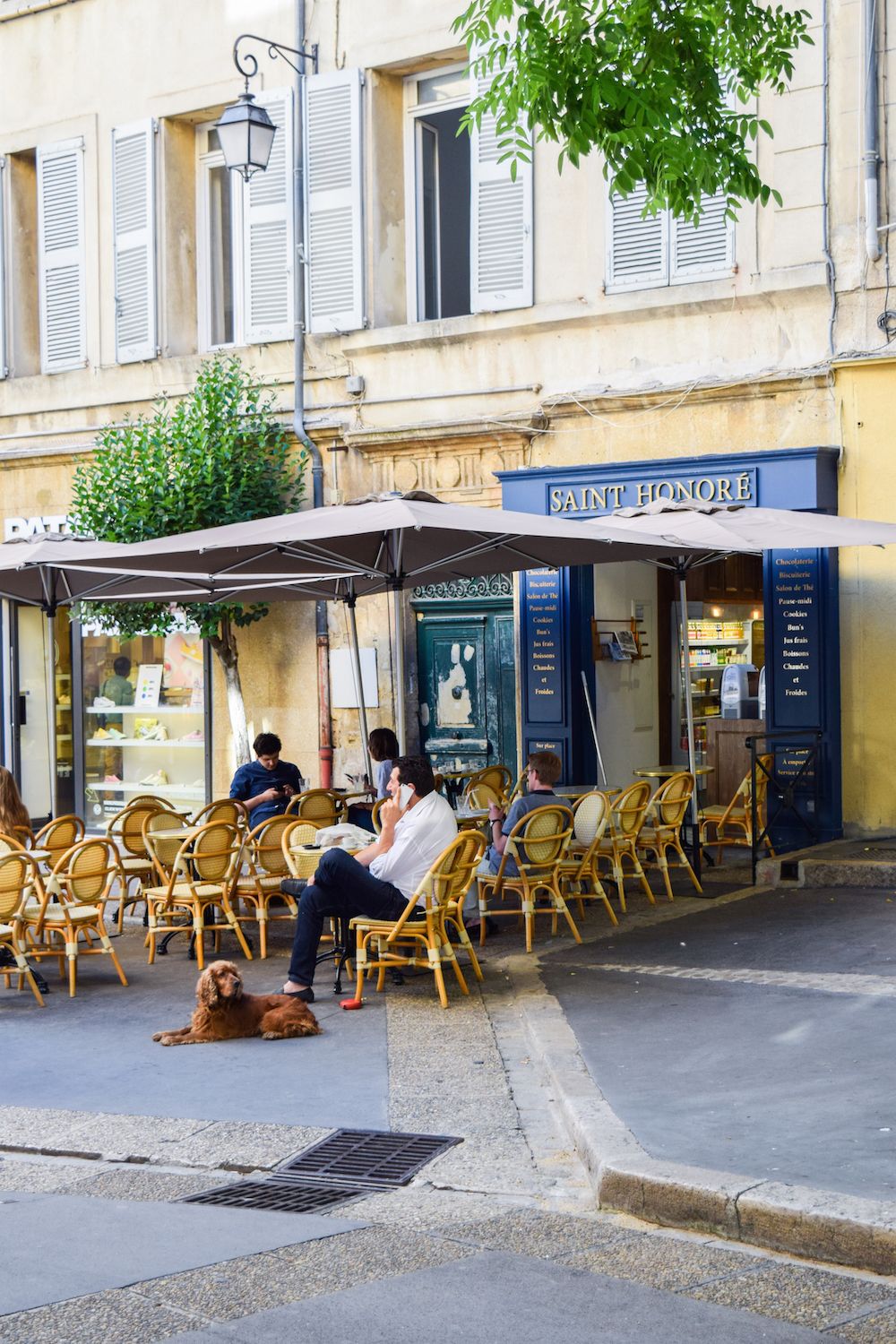 4. Pavillon de Vendôme
A beautiful French garden precedes this lovely mansion designed by Pierre Pavillon and completed in 1667. The mansion was a home, a Catholic boarding school, and an art studio before being purchased by Swiss art collector Henri Dobler, who donated it to the city of Aix-en-Provence after his death. Today it's a museum housing temporary art exhibitions.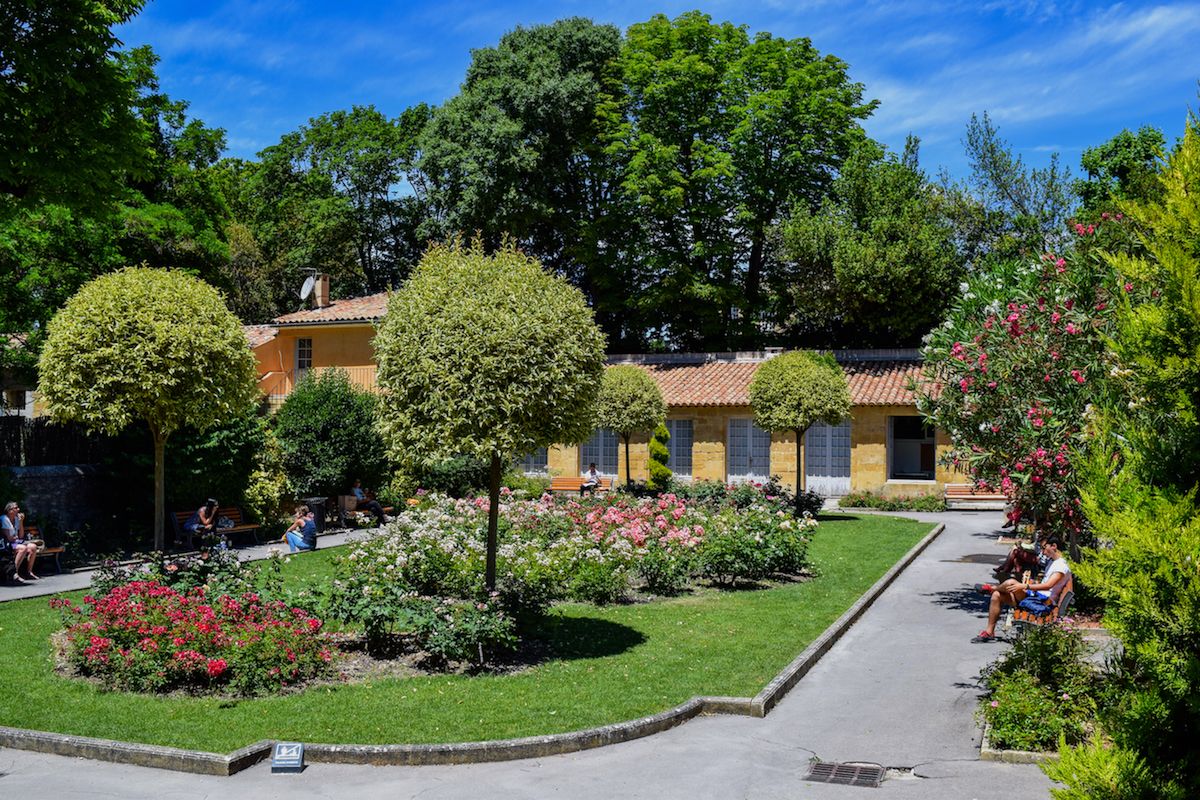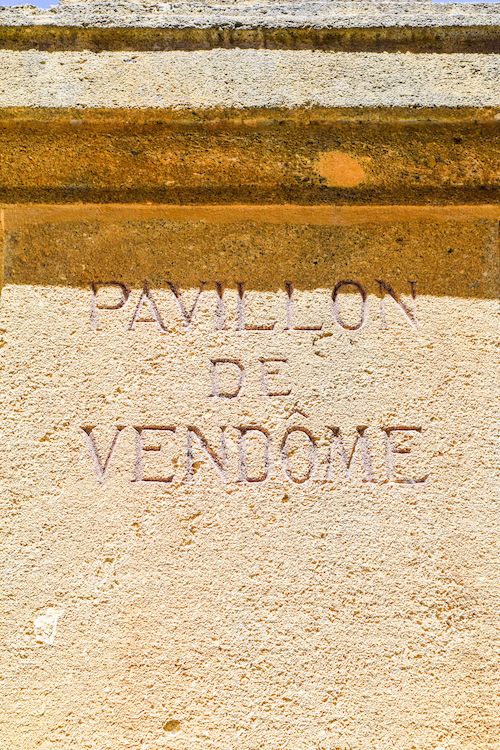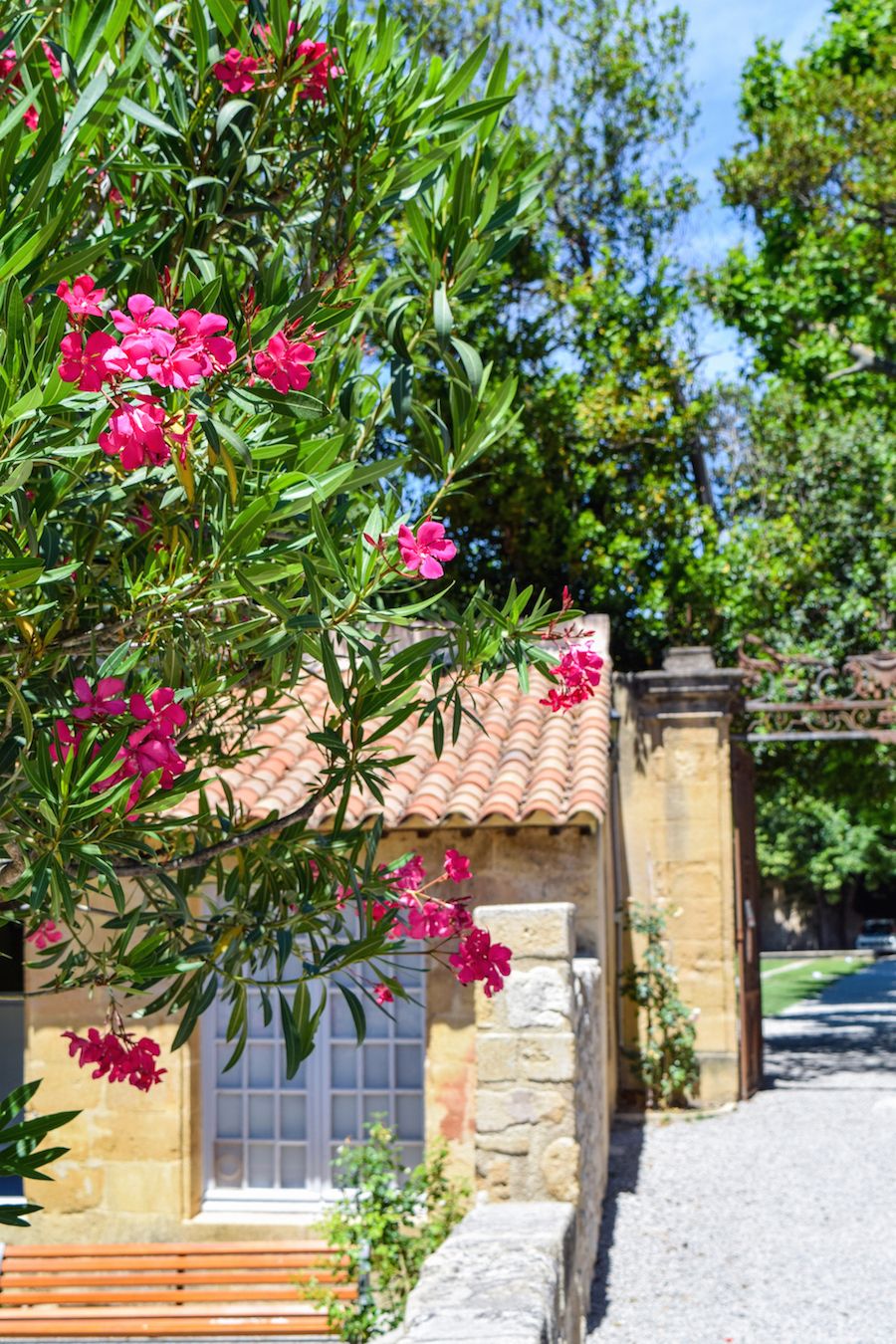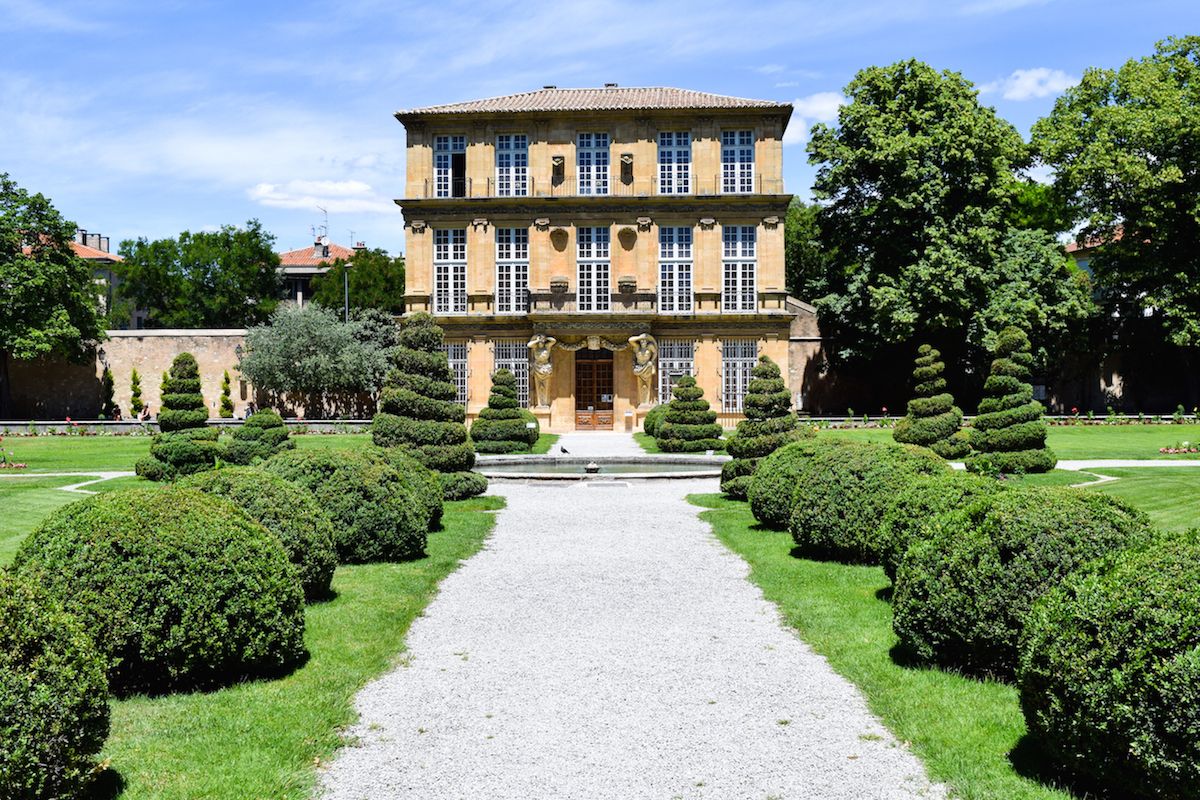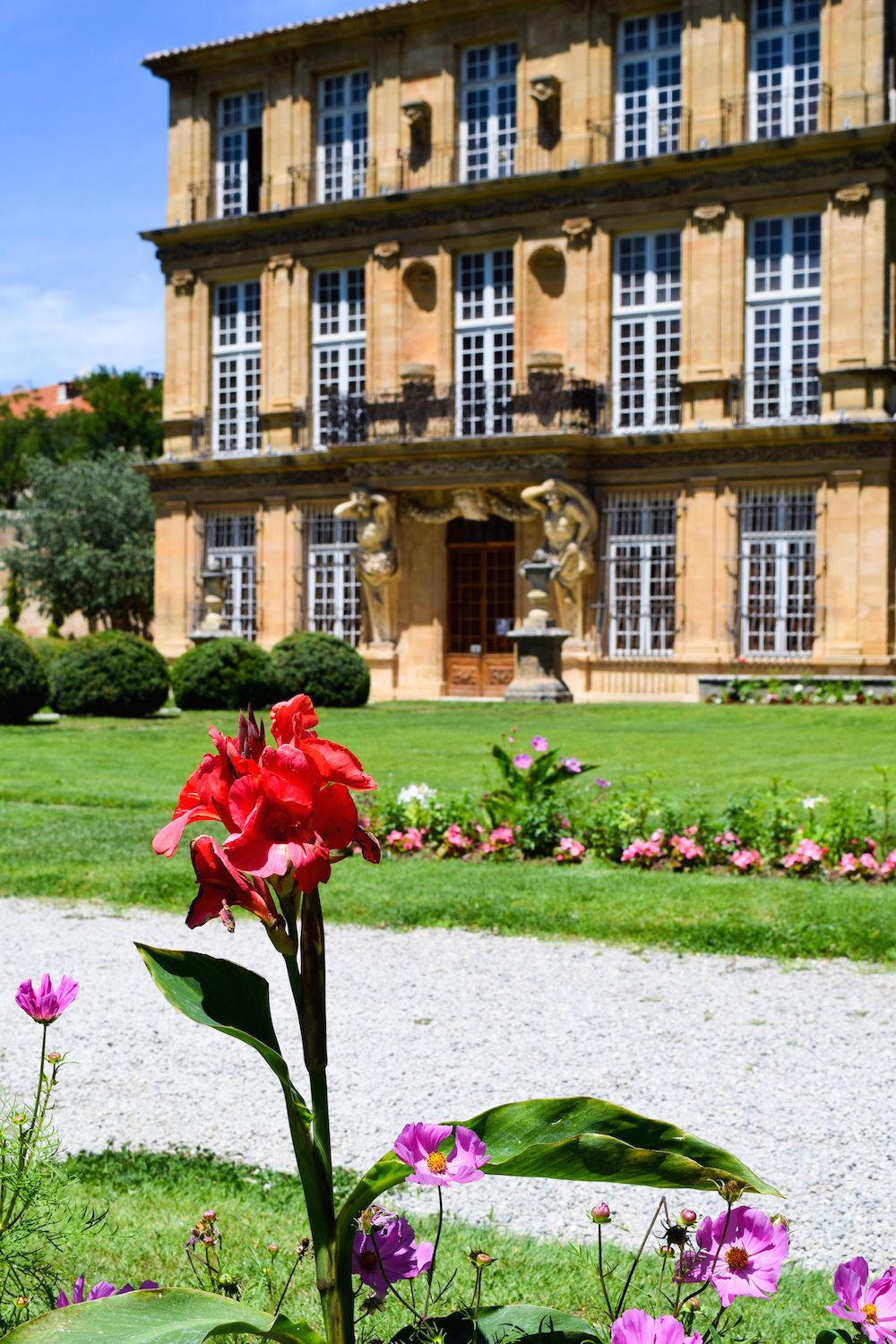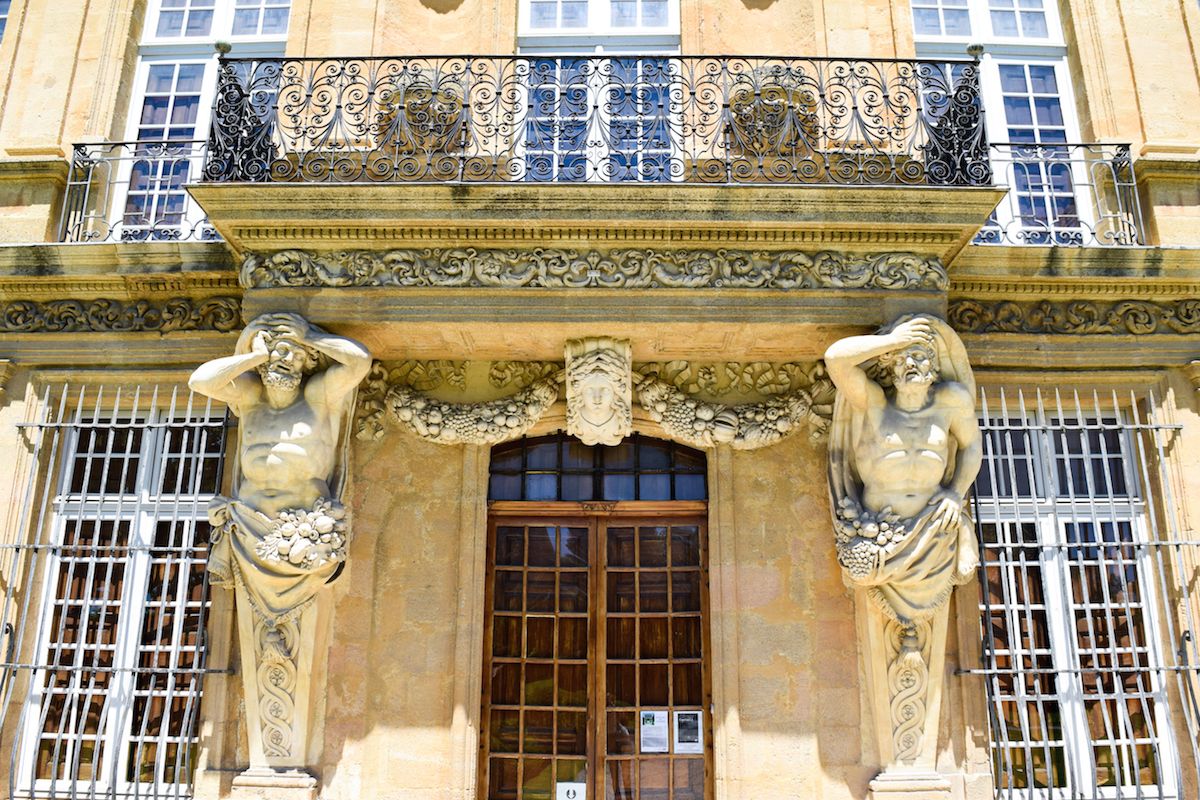 5. Rue Fernand Dol
I found this street just south of the centre ville to be particularly charming with its pastel façades and white wooden doors. Be sure to visit the agnès b. and Confiserie Bremond shops nearby.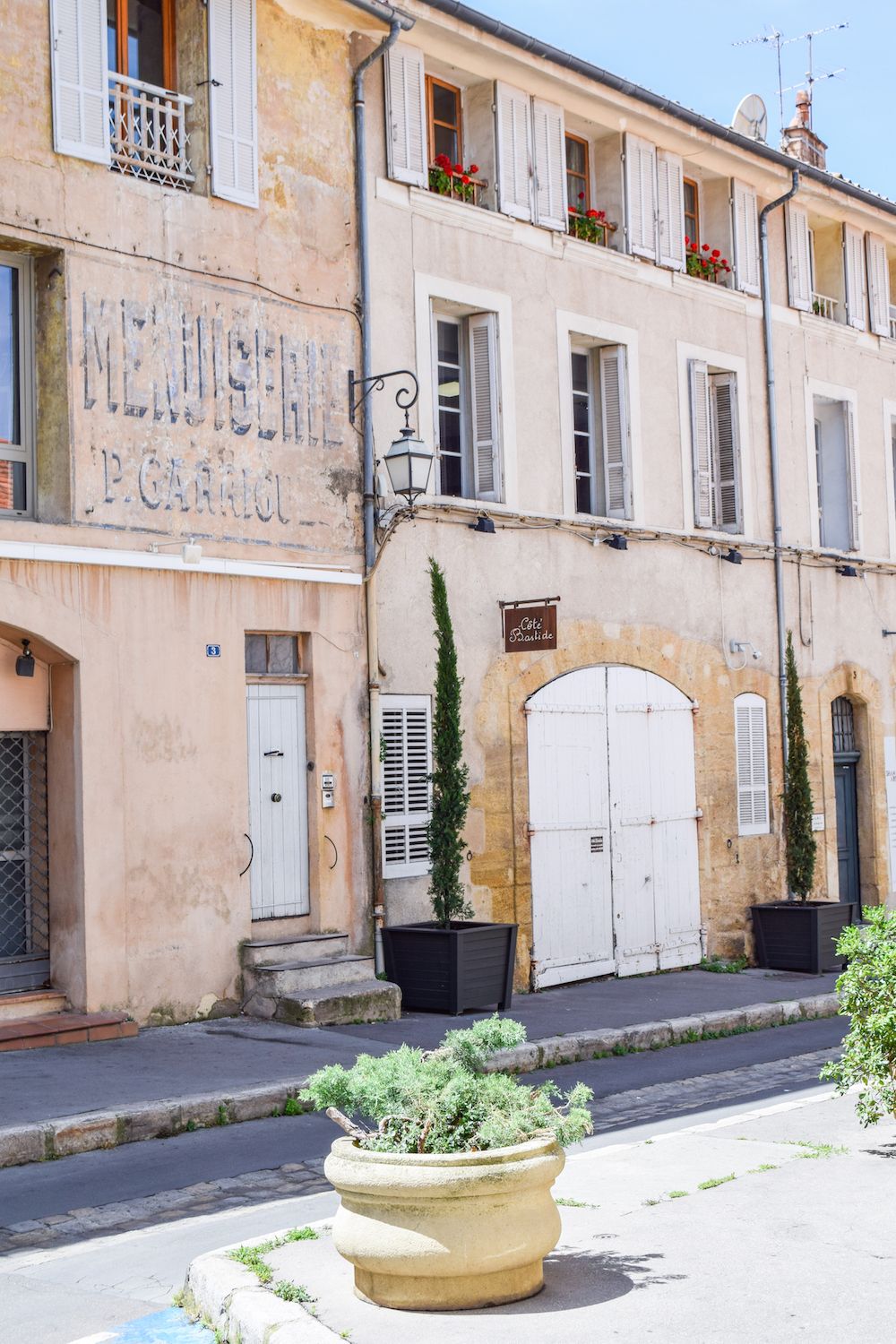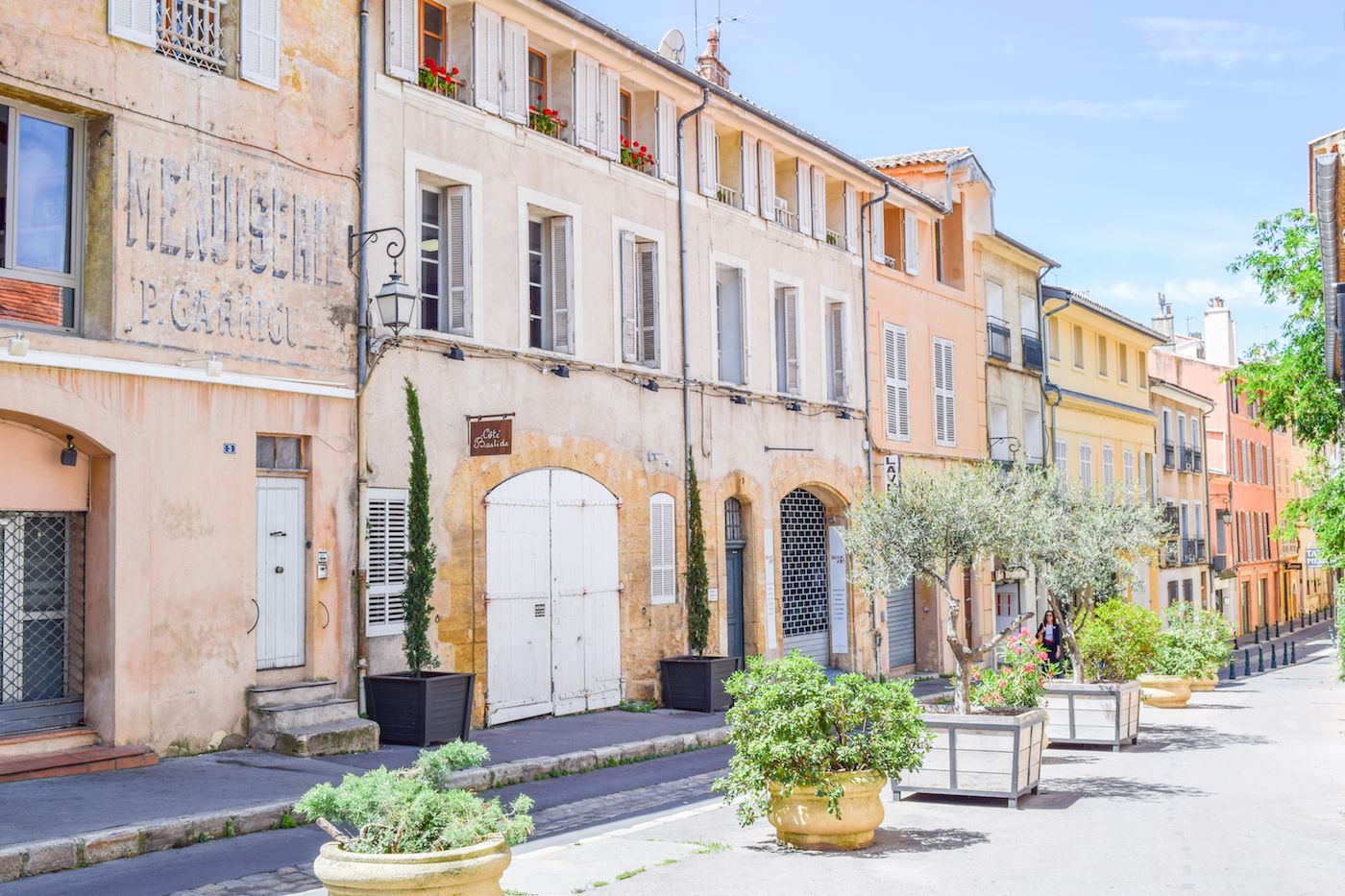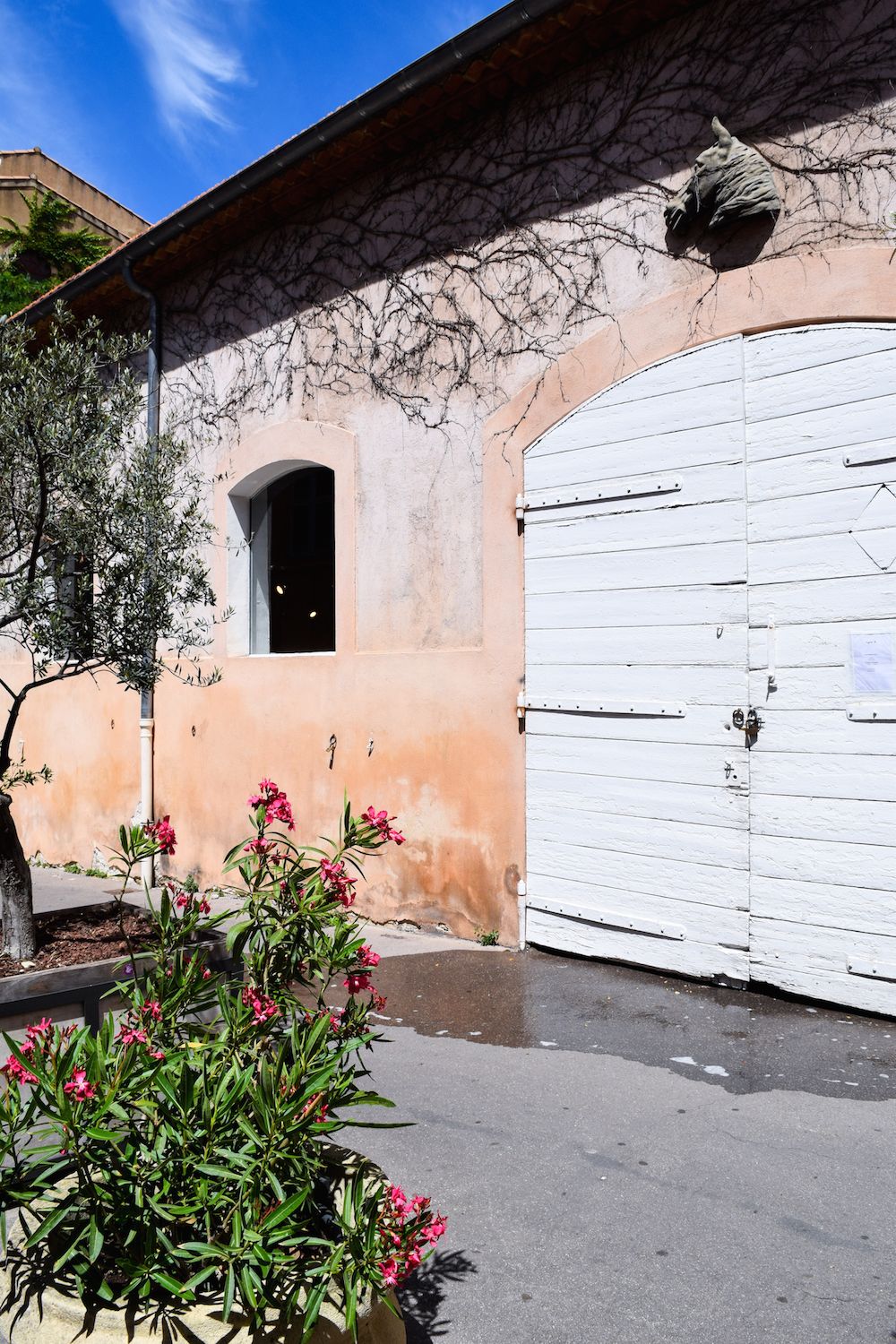 6. Pâtisserie Weibel
This lovely bakery certainly caught my eye with a muted grey façade and turquoise tables lining the exterior. I enjoyed one of the best almond croissants I've ever had here, and highly recommend a visit!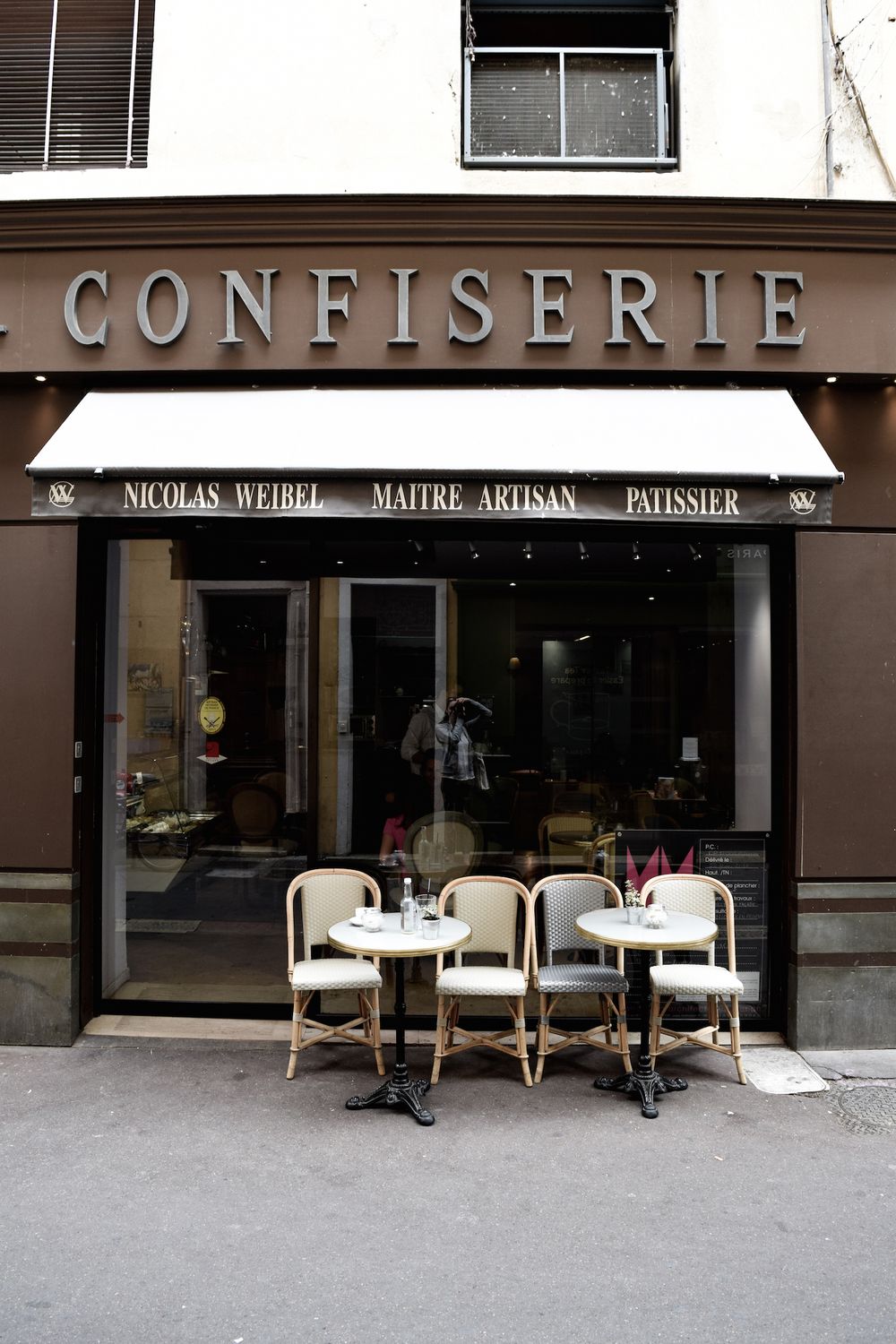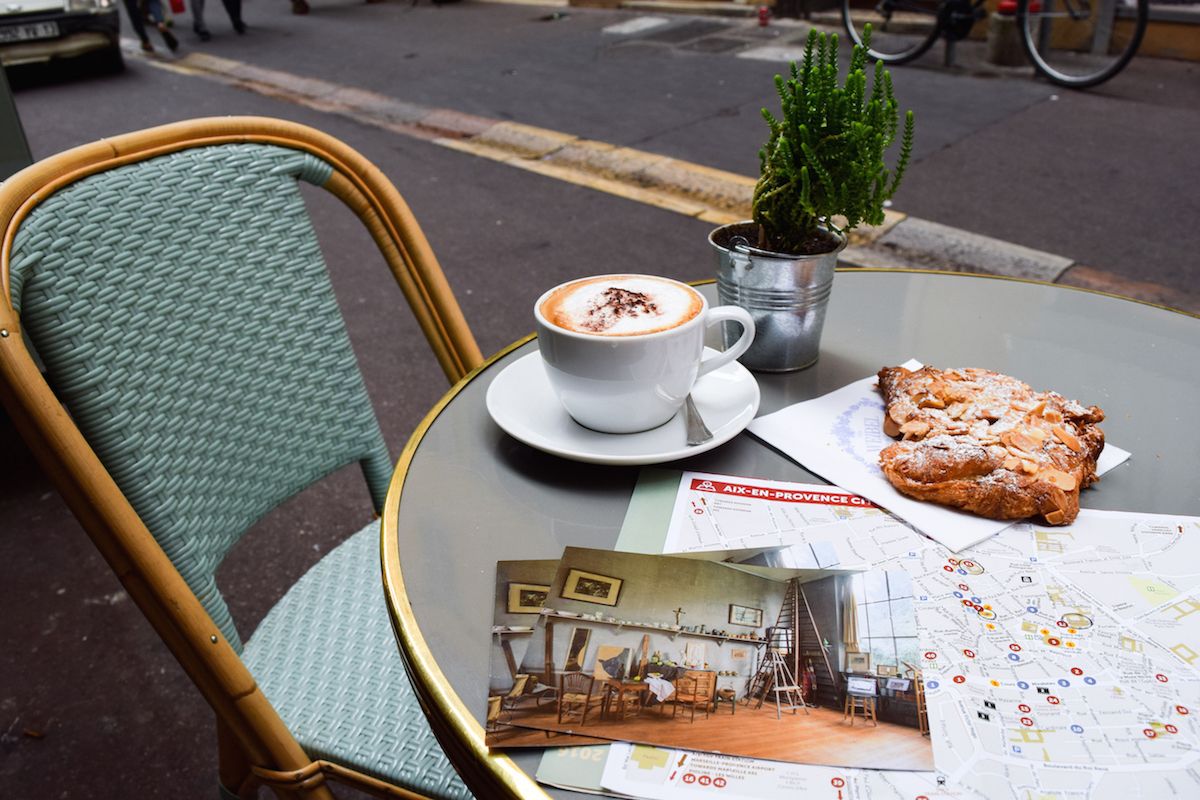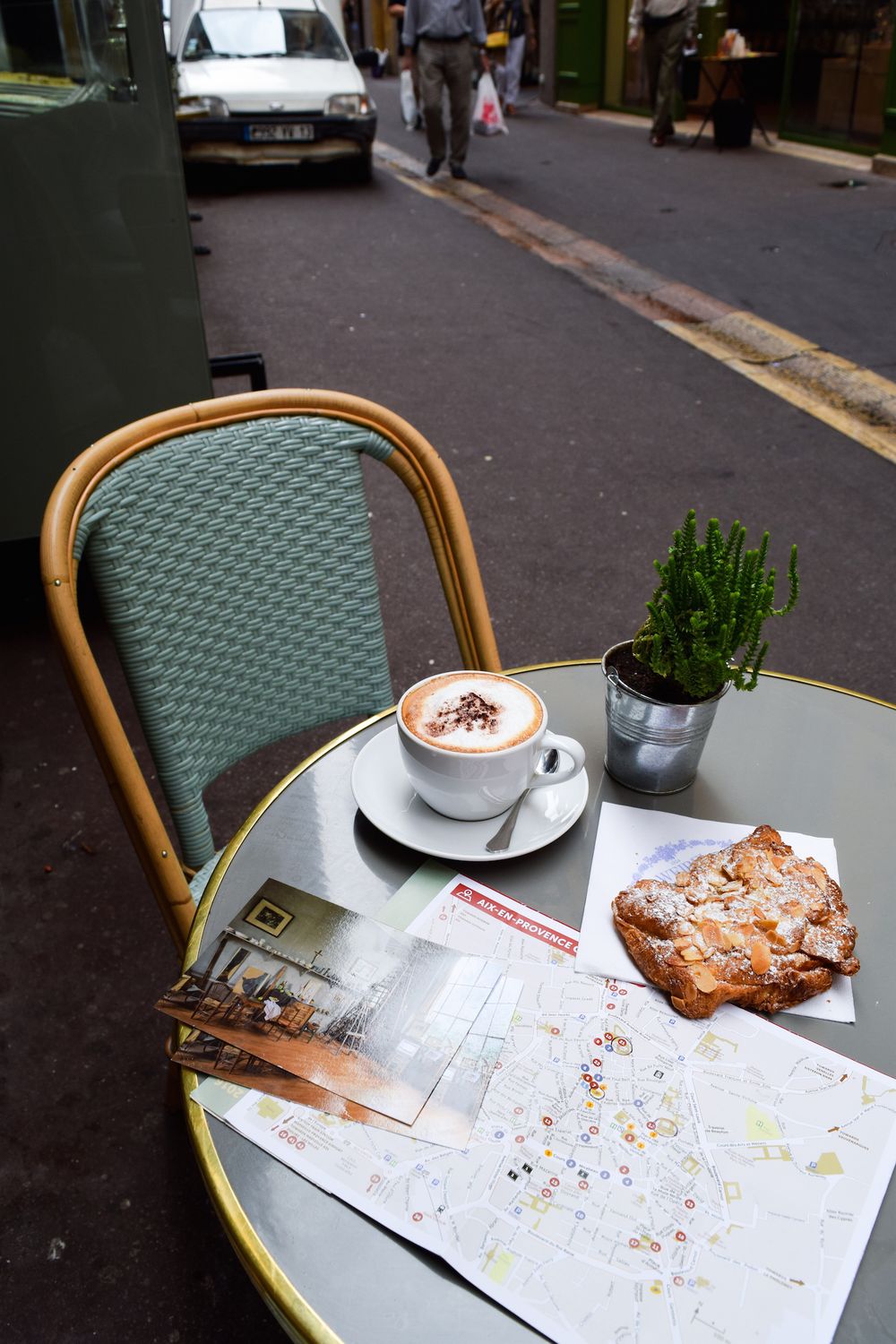 7. Jas de Bouffan
The former country home of painter Cézanne during the late 19th century is now open to the public. With a sprawling grass lawn, enormously tall trees and even a family of ducks, Jas de Bouffan is a charming countryside retreat just steps away from the bustling city center.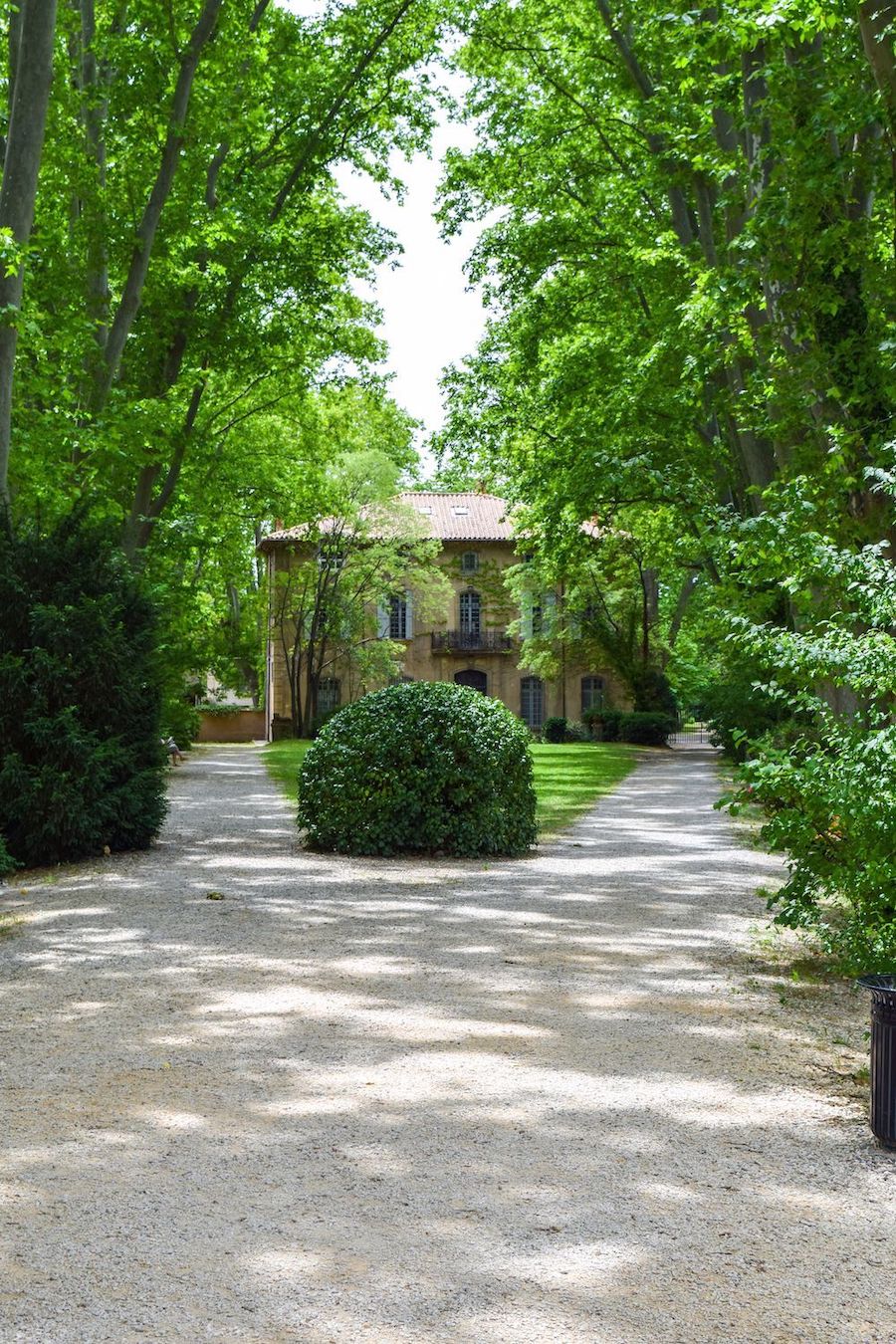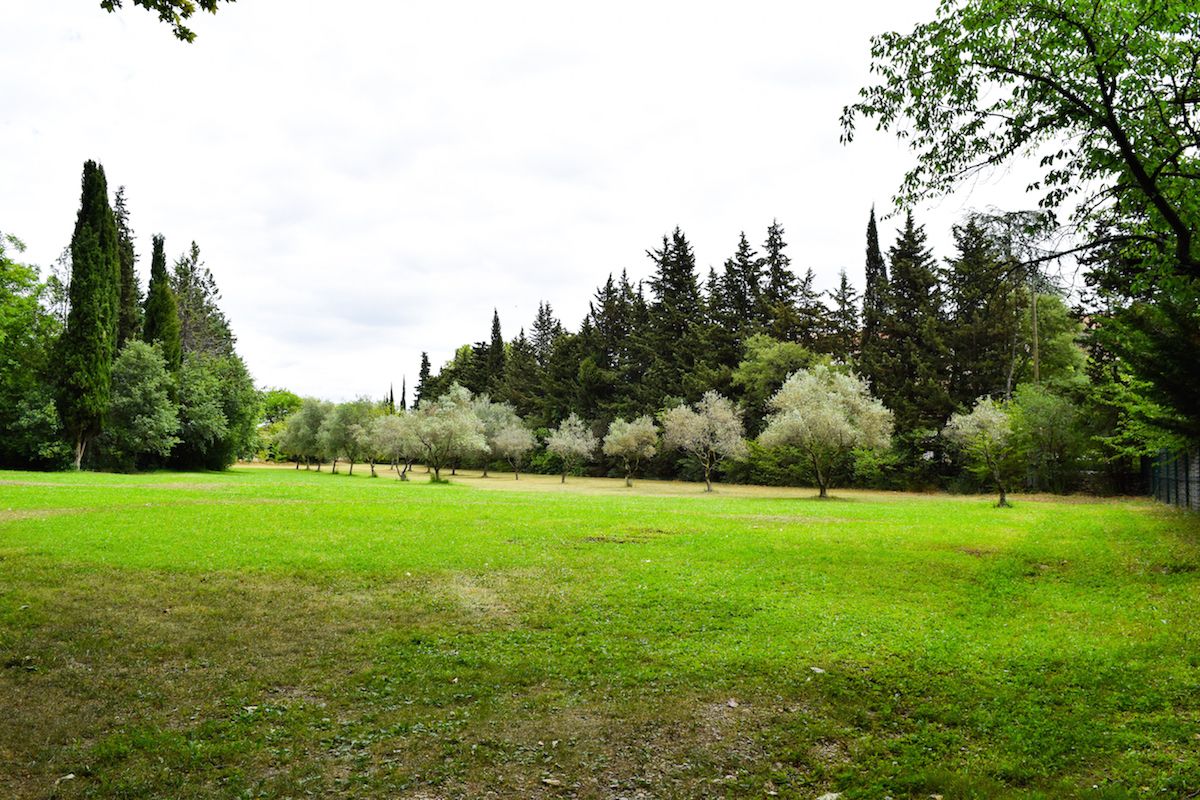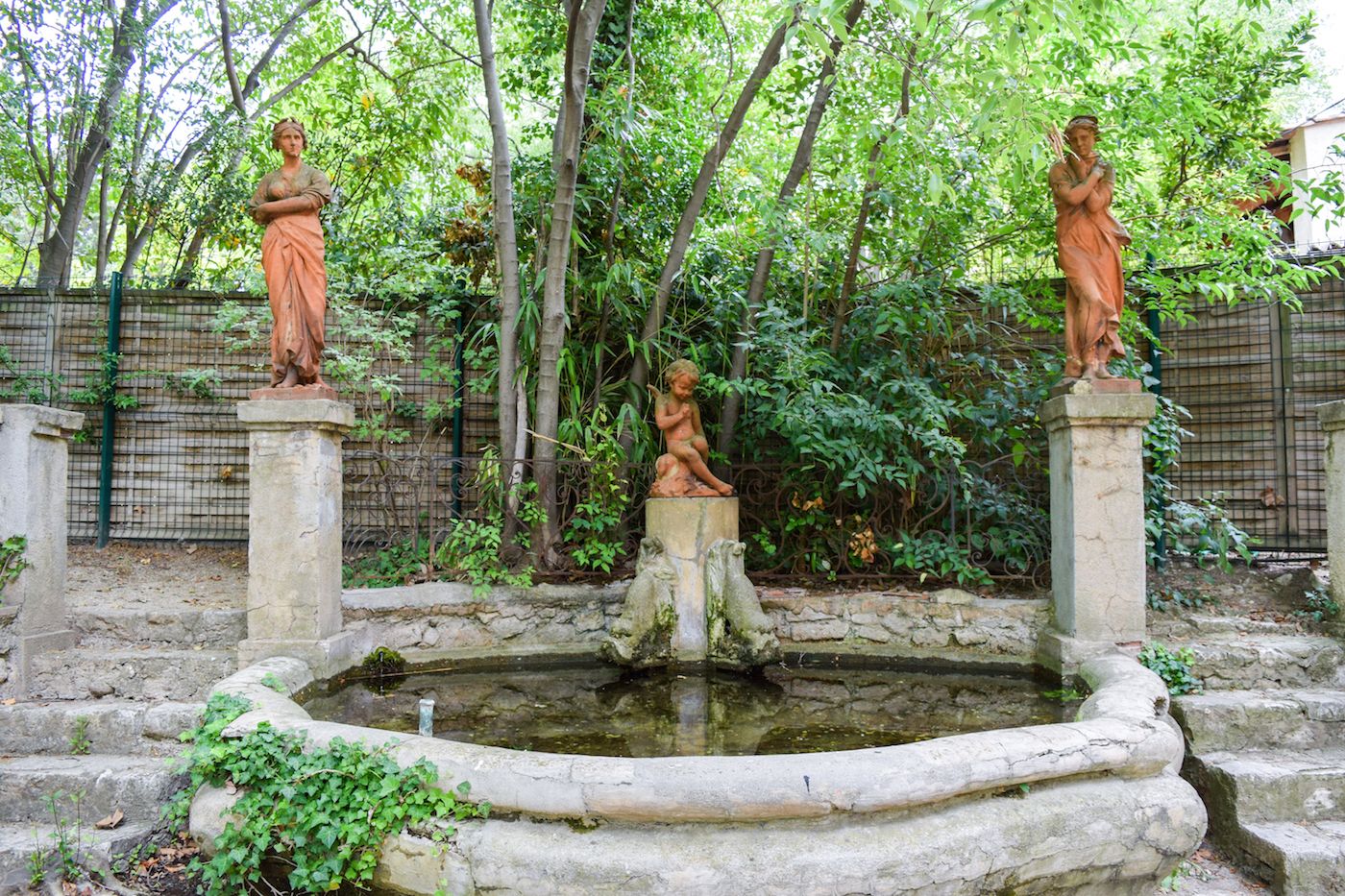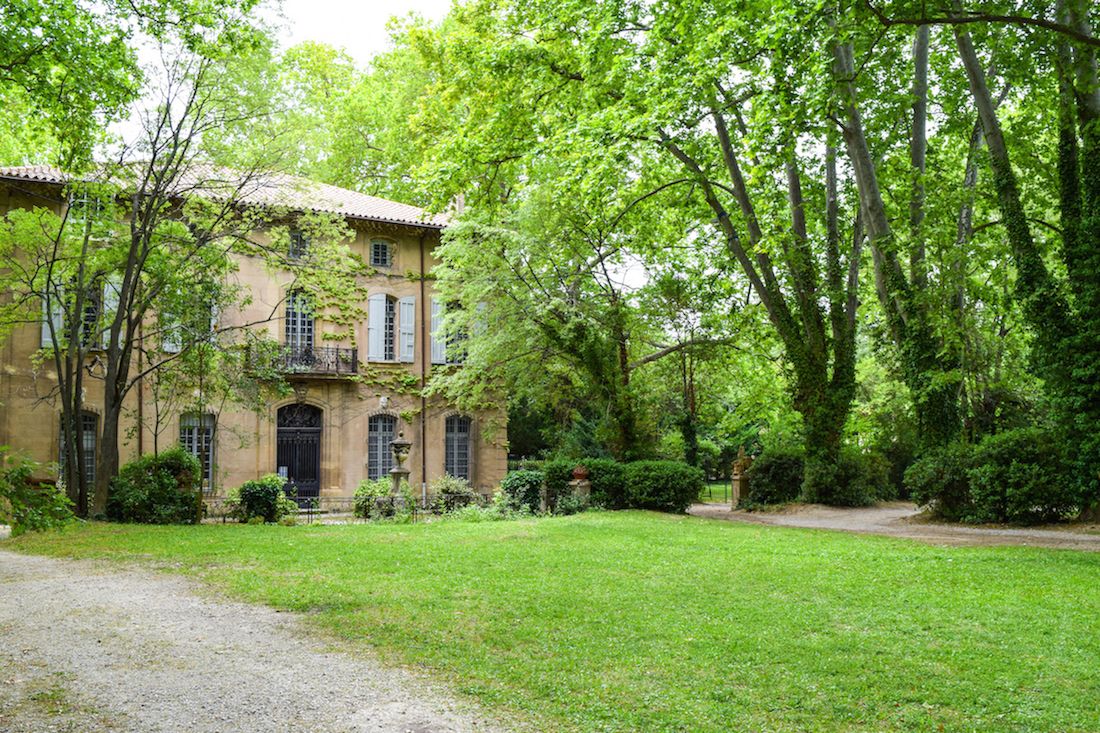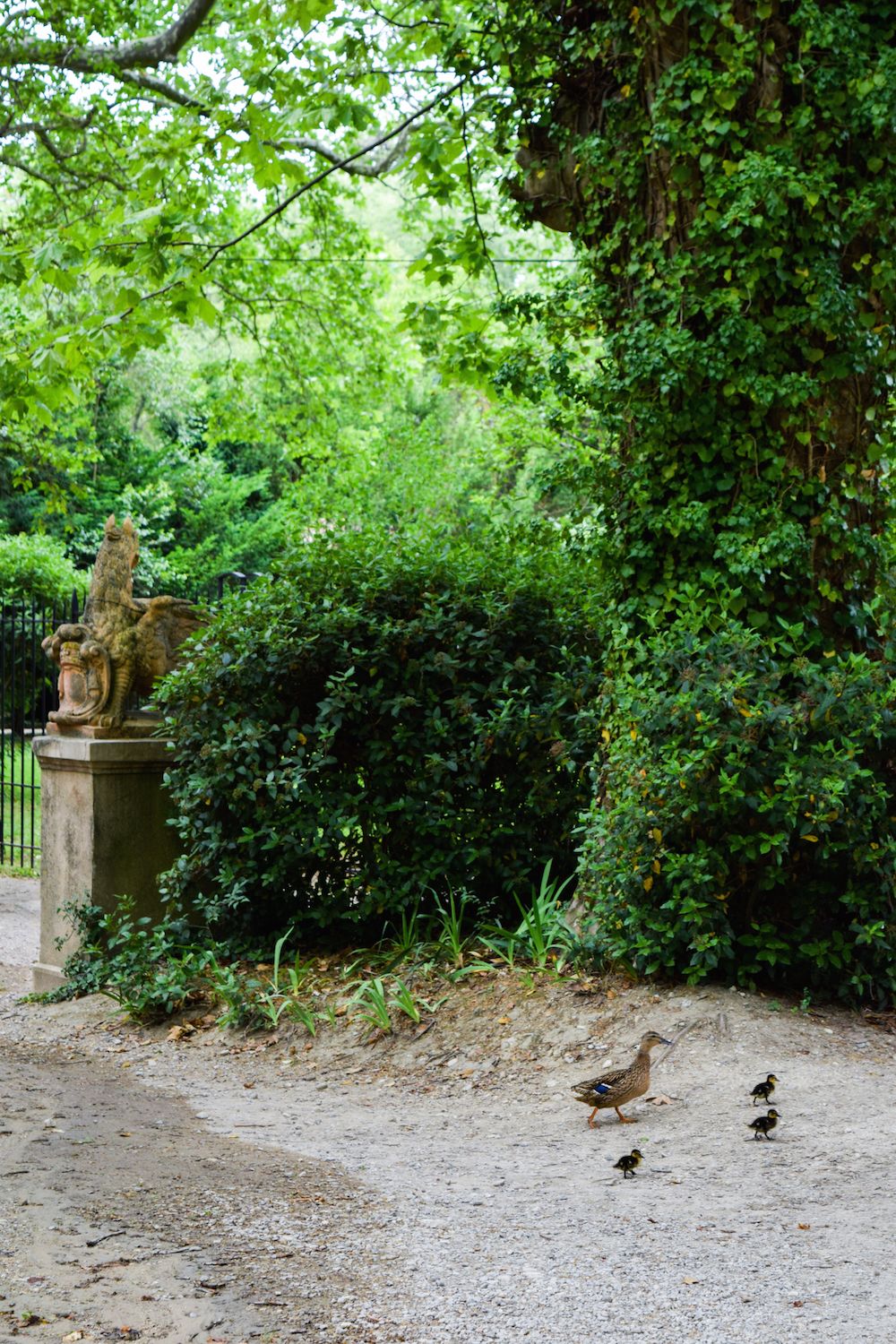 8. Forum des Cardeurs
An open square filled with restaurants, cafés and shops, the Forum des Cardeurs is a lovely city square to have lunch and people watch. Surprisingly, the plaza only dates to 1963 when it was created.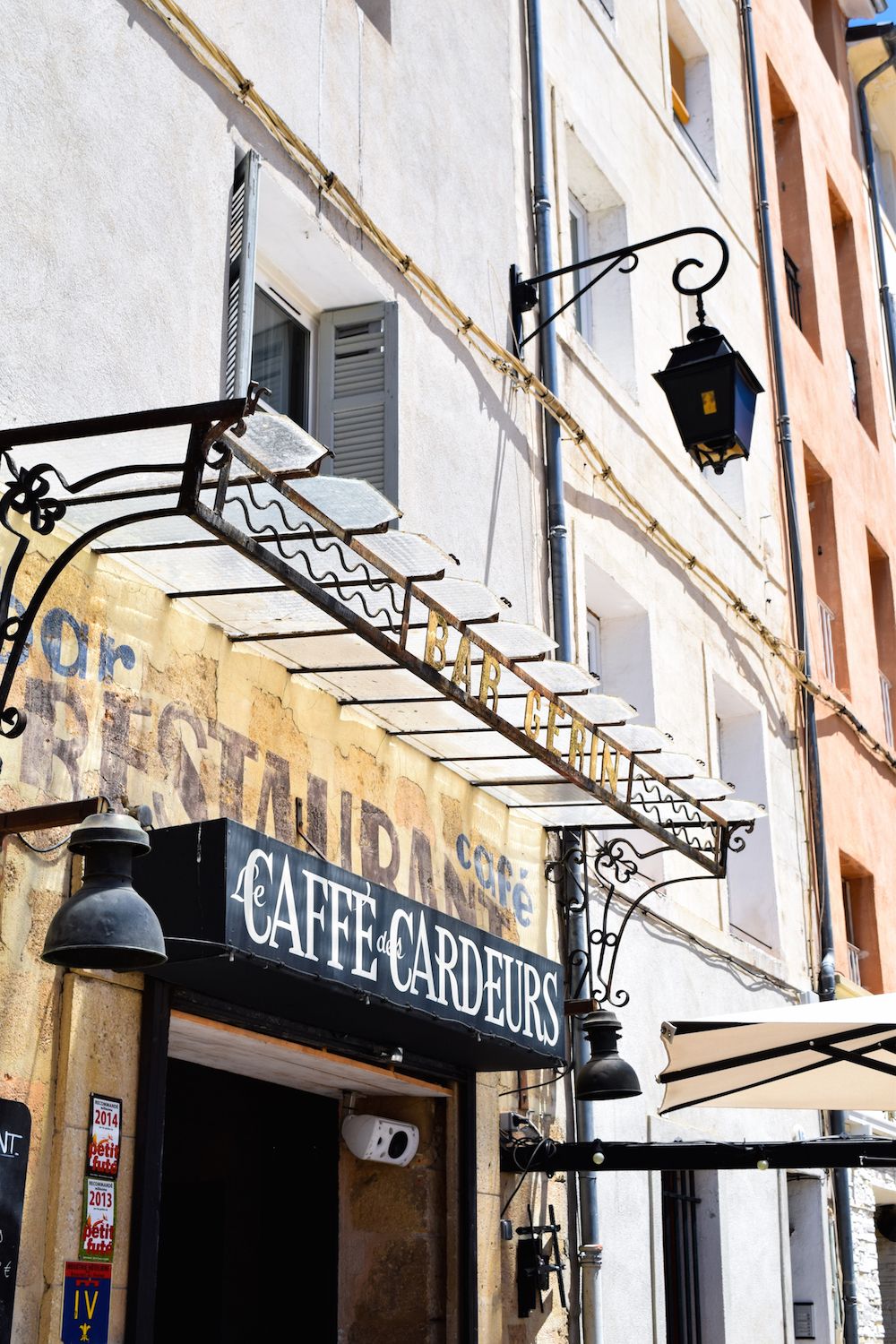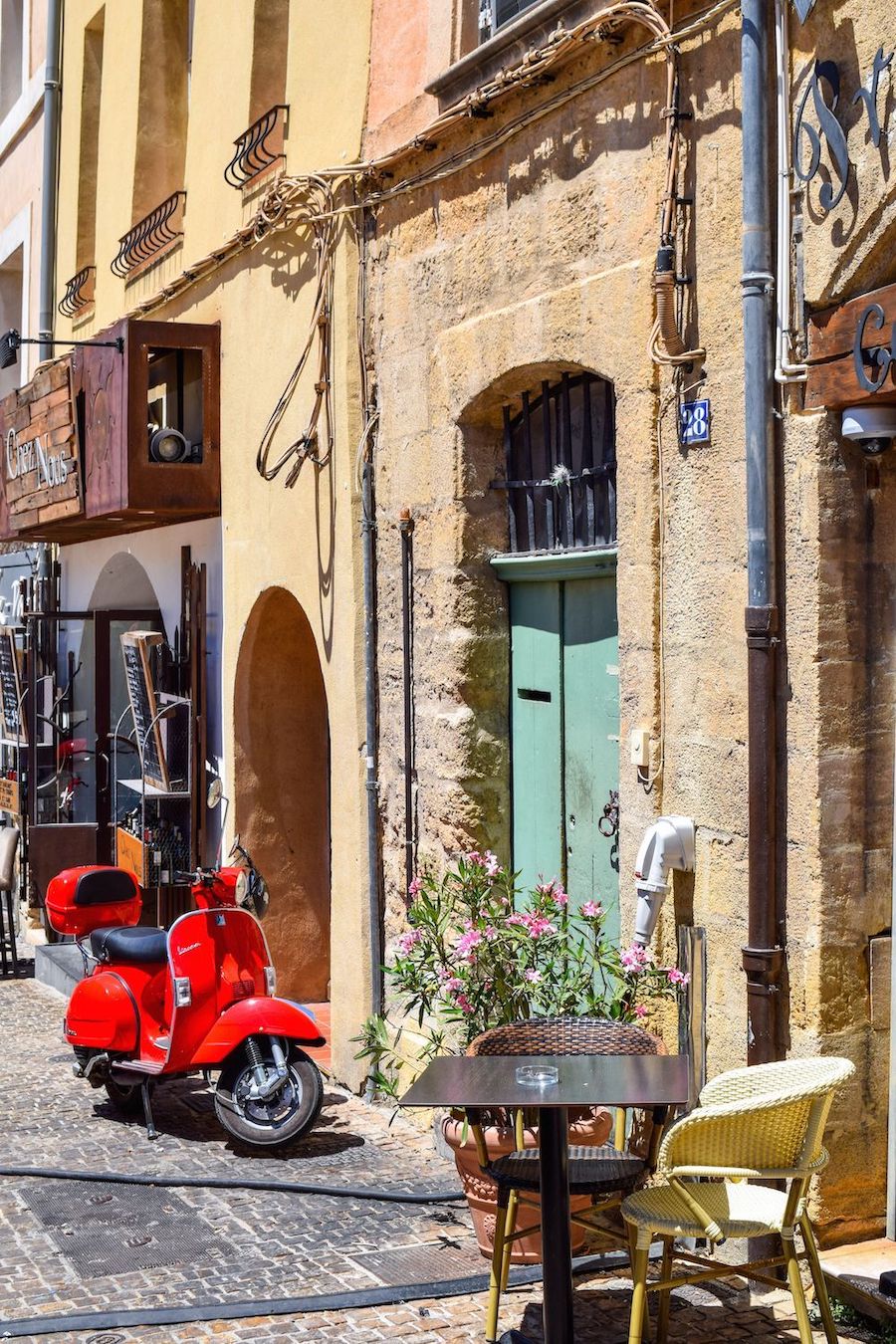 9. Cathedral Saint Sauveur
This beautiful Aix Cathedral has elements dating back to the 6th century! It's considered a national monument in France.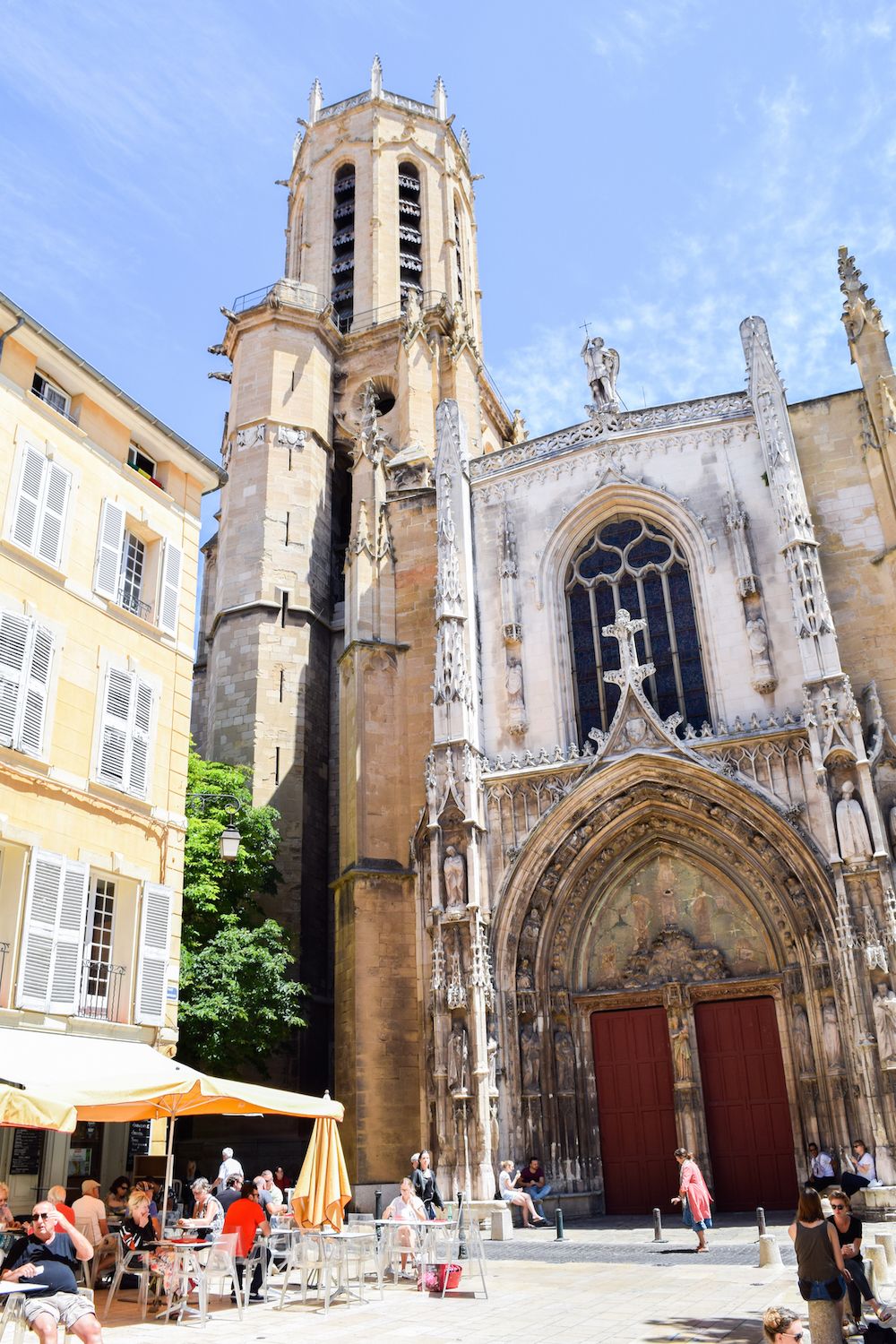 10. Place de la Mairie
Pick up some souvenirs from Place de la Mairie, the town hall city square where you can find all sorts of local goods from Provence like soap and lavender!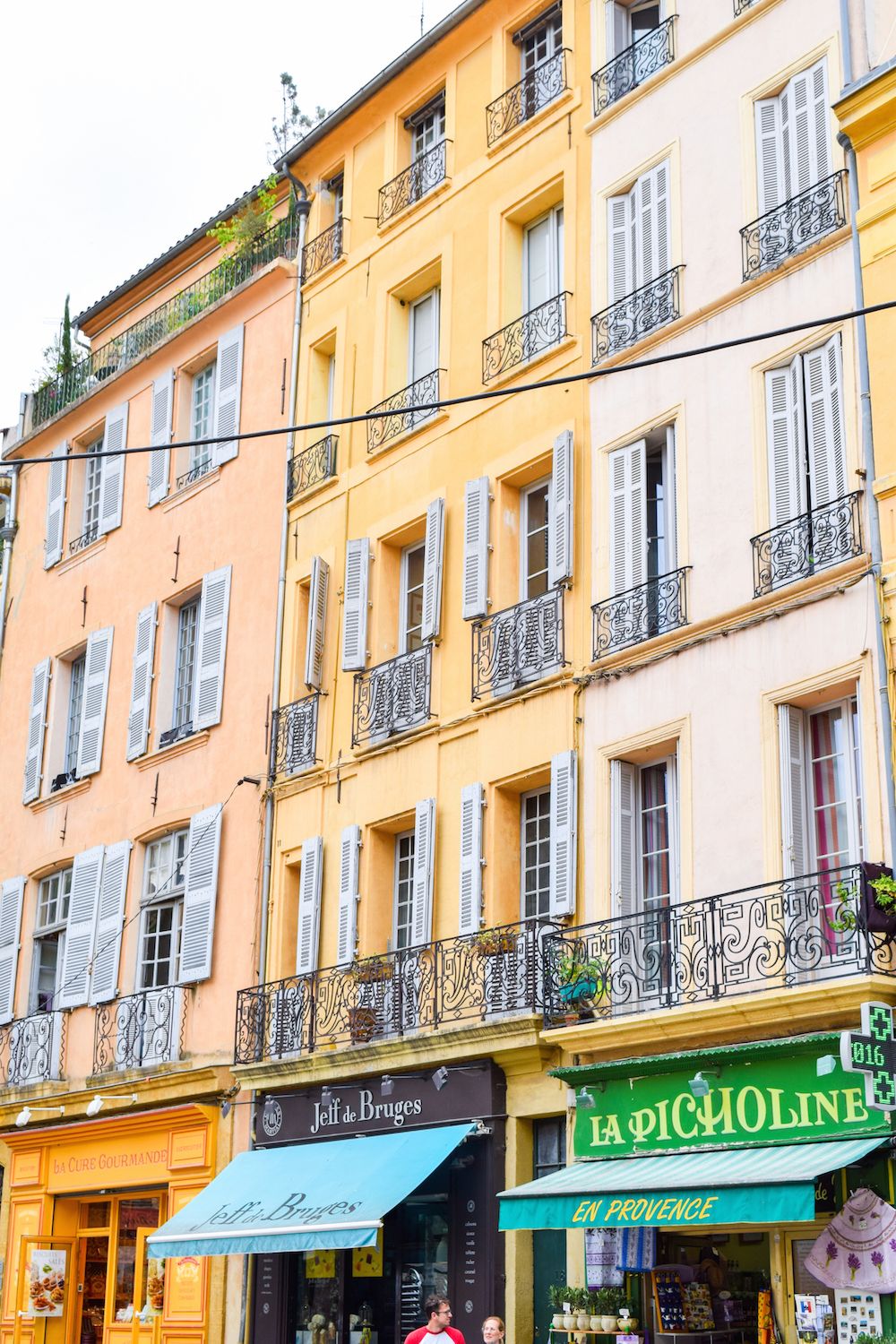 11. Cours Mirabeau
The Cours Mirabeau is a wide thoroughfare in Aix-en-Provence, one of the most historic and culturally rich cities in the South of France. It was established in the 17th century and named after Honoré Gabriel Riqueti, comte de Mirabeau, a leading figure in the early stages of the French Revolution.
Before Cours Mirabeau was constructed, the land was owned by the Matheron family, who were part of the local nobility. In 1651, the city decided to build a new road in this area to connect the old town with a developing neighborhood outside the city walls. The construction faced opposition from the Matheron family, and it wasn't until 1651 that the project received the green light.
The construction of the Cours Mirabeau started in 1651 and was completed in 1660. It was designed to be a place for the Aixois (people of Aix-en-Provence) to take leisurely strolls, engage in social activities, and enjoy the beautiful setting. With its wide, tree-lined avenues, elegant mansions, and decorative fountains, the Cours Mirabeau soon became a symbol of the city's prosperity and charm.
In the 19th century, the street was renamed Cours Mirabeau to honor Mirabeau, who was a native of Aix. Today, it's a lively boulevard filled with cafes, bookstores, and boutiques, and is often considered the cultural heart of Aix-en-Provence.
The Cours Mirabeau is also known for its iconic fountains, such as the Fontaine de la Rotonde at its west end, and the smaller Fontaine des Neuf-Canons and Fontaine du Roi René along its length. These are part of the city's larger reputation as a "city of a thousand fountains".
Despite the many changes that have taken place over the centuries, the Cours Mirabeau retains its historic charm and remains a testament to the rich history and cultural heritage of Aix-en-Provence.
12. Les Deux Garçons
Have a drink at Les Deux Garçons, located on the famous Cours Mirabeau. Cézanne came here many afternoons with his friends while growing up in Aix.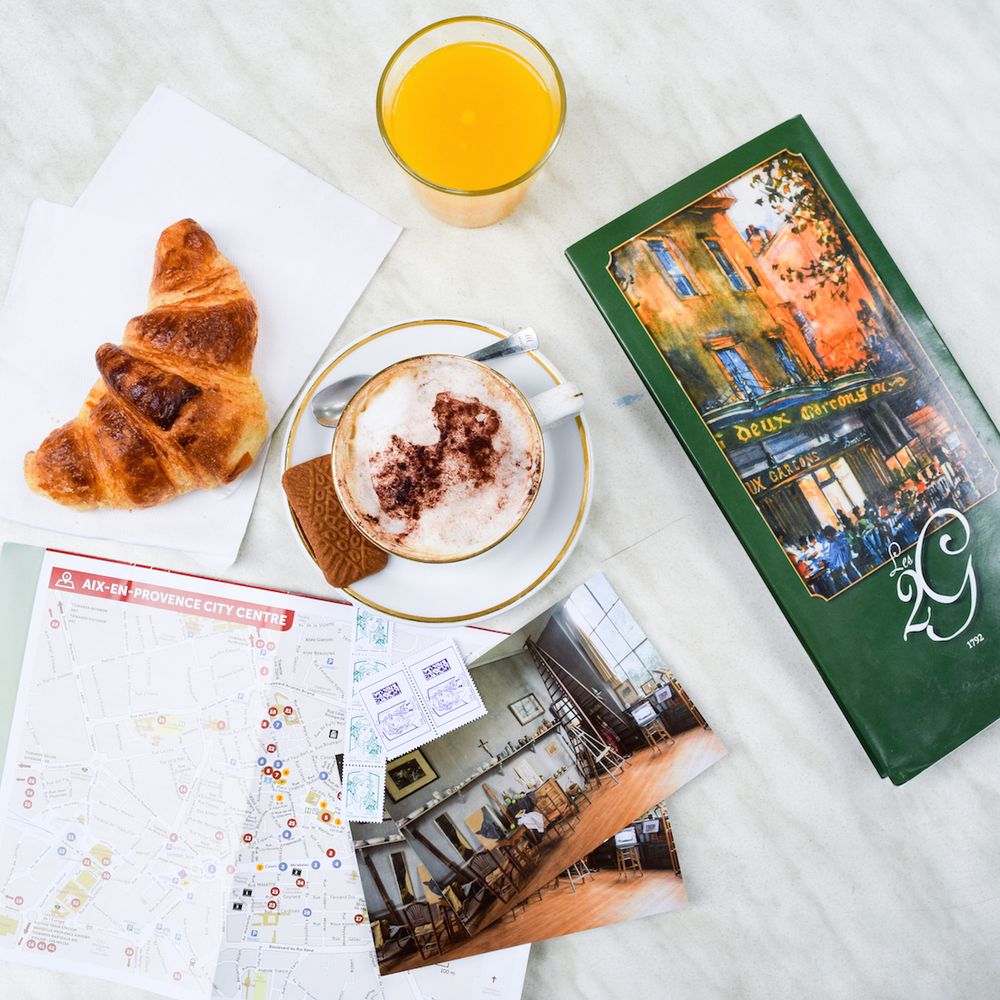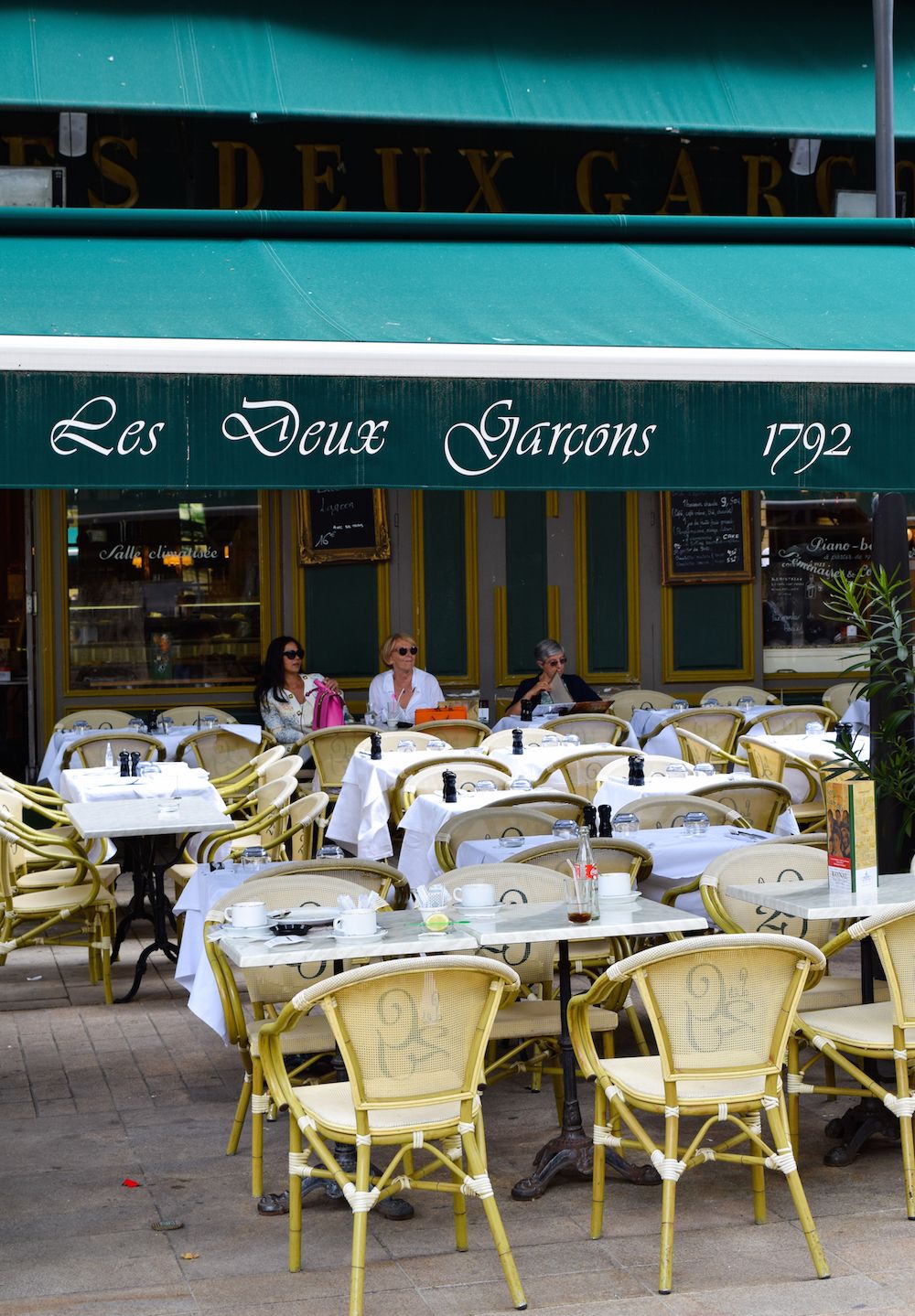 13. See the Many Aix Fountains
They shouldn't be hard to find because they are pretty much everywhere! Did you know that the southern French city of Aix-en-Provence has over 1,000 fountains? After exploring the city for one week in June, I can certainly believe it. Fountains of all shapes and sizes seem to be everywhere.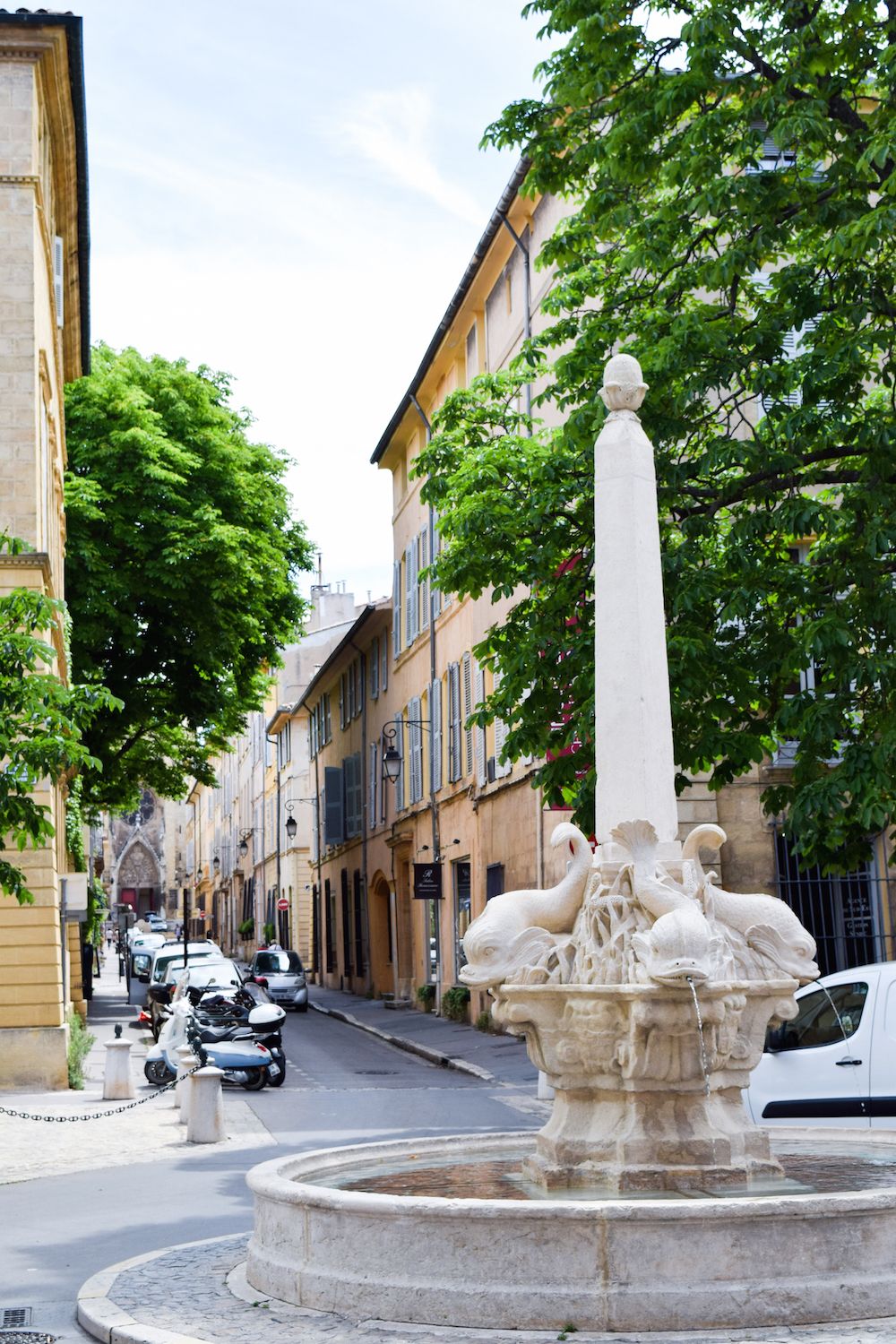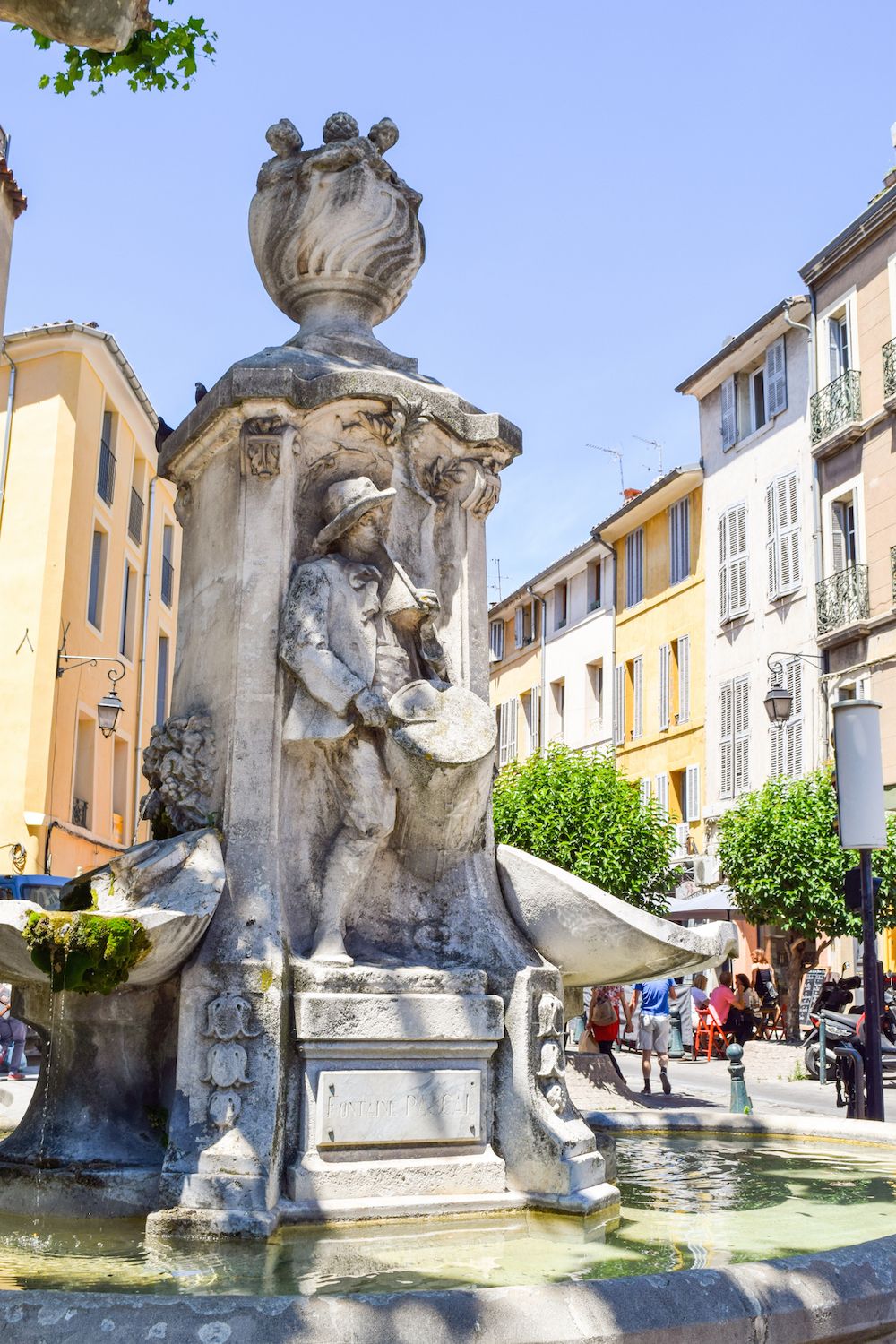 14. The Cave à Vin Mural
I happened to come across this lovely mural on the corner of Rue Lieutaud and Rue des Cordeliers, showing a man in a wine shop, with a woman walking her French bulldog outside! Fun fact: mur means "wall" in French…
15. Le Garde Manger
This was probably my favorite coffee shop that I visited in Aix. Le Garde Manger has tons of sweets and pastries, along with fresh juices, coffee, and tea! Go upstairs to see their well-designed lounge and get some sun with a great view on their rooftop terrace!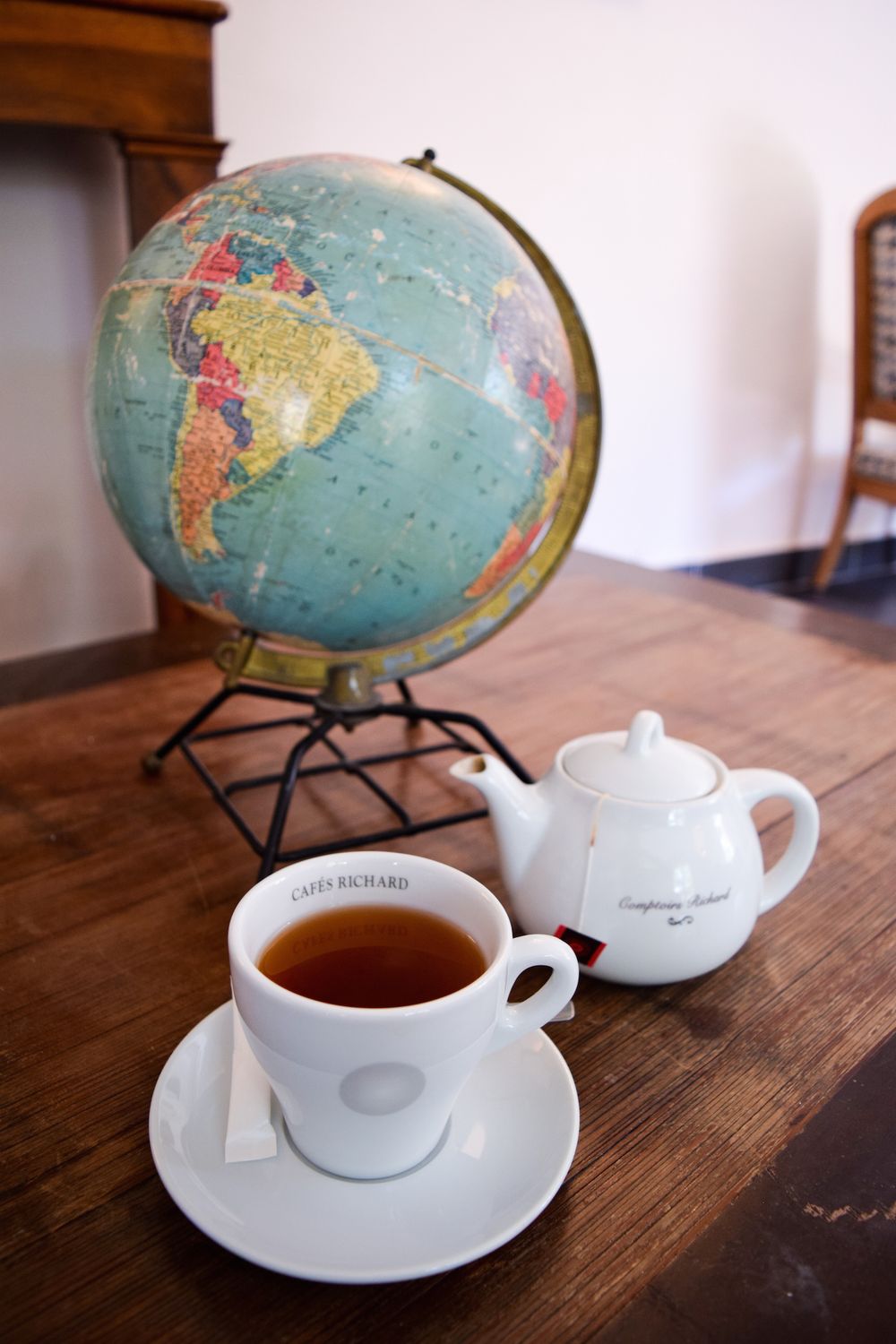 16. Drink Local Rosé
Nothing better than some rosé and a fruit tart when you get home after a long day of exploring Aix! The region is known for its rosé so be sure to pick up a locally made bottle.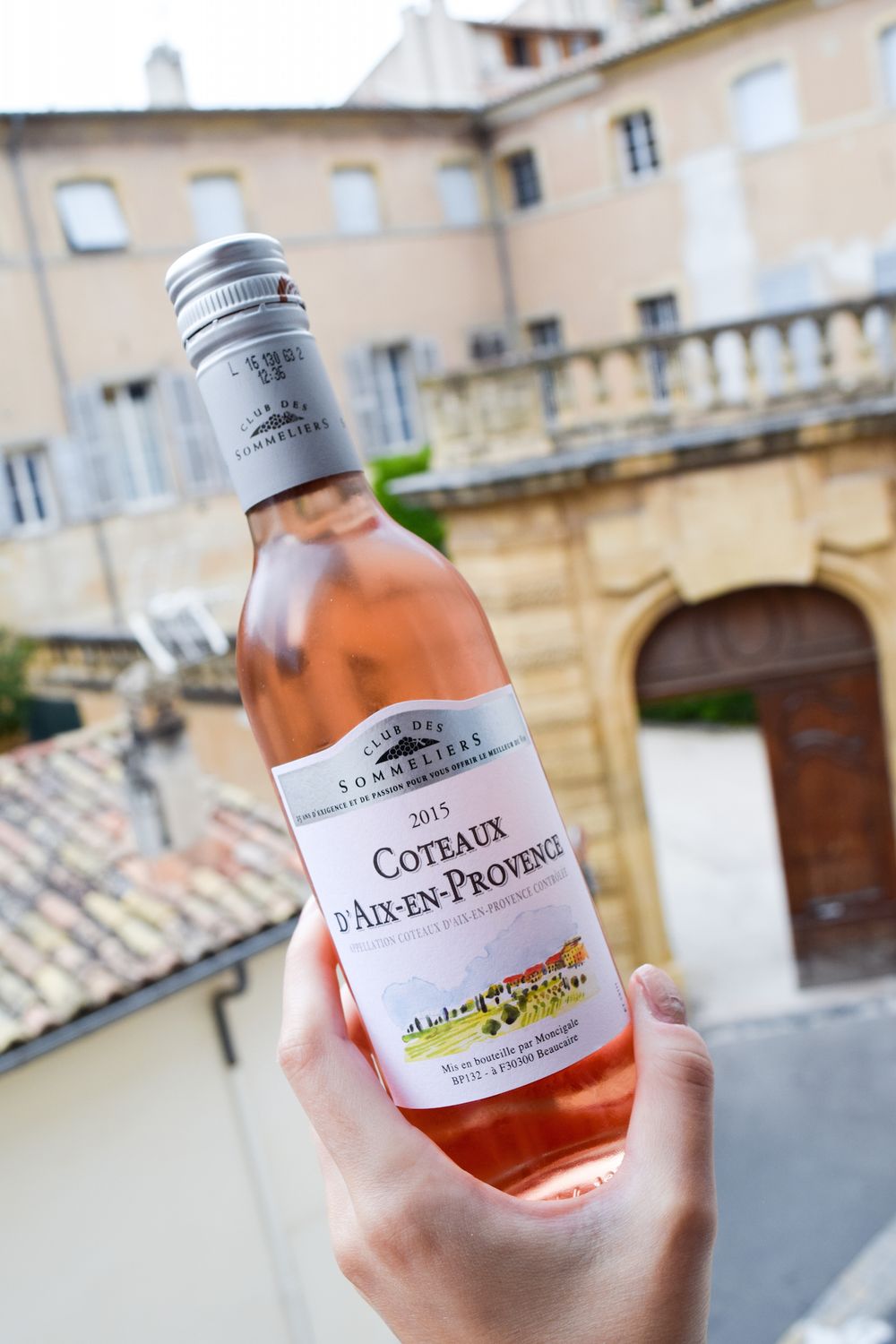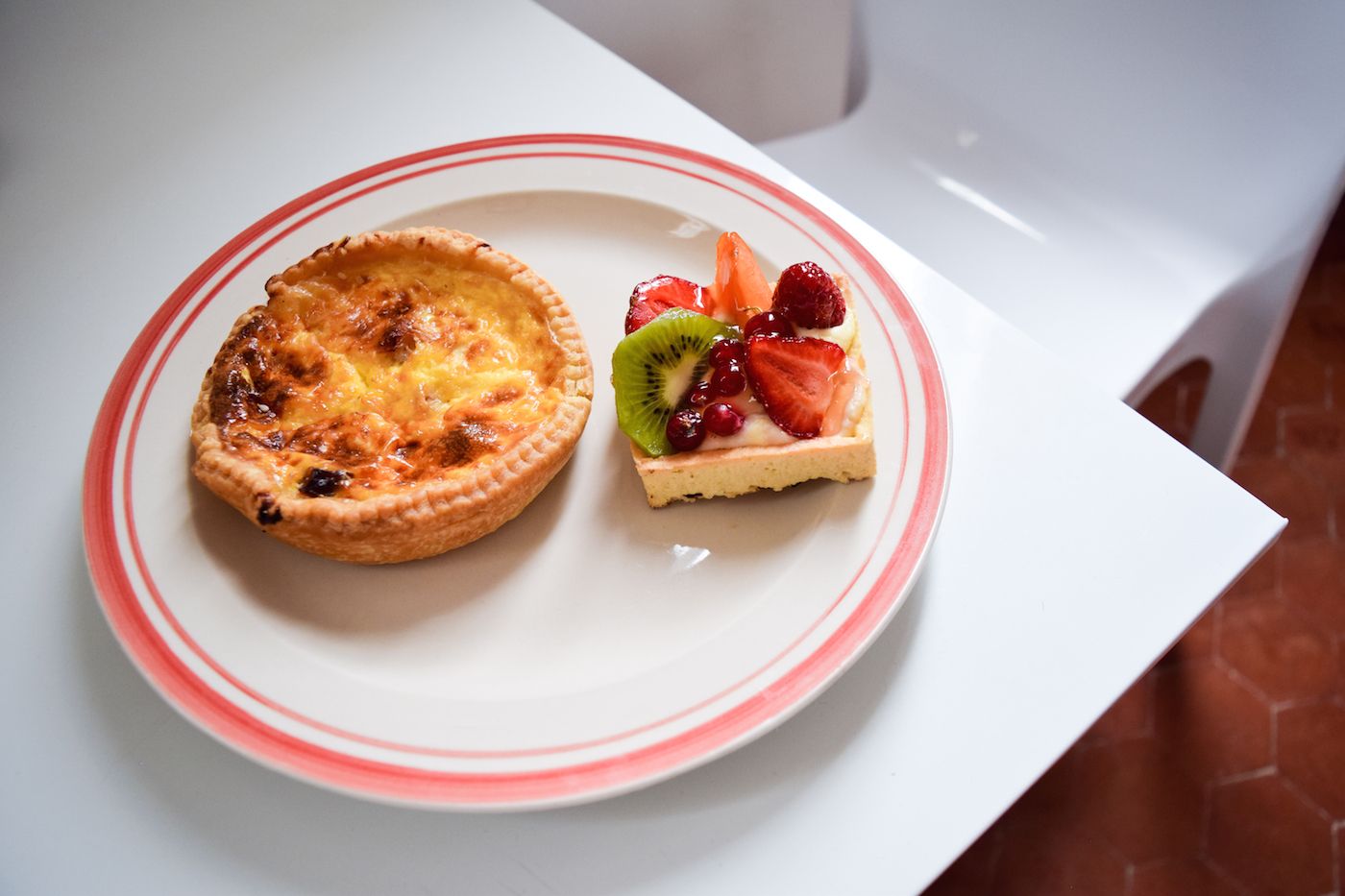 17. Bibliothèque Méjanes (Cité du livre)
Unfortunately, I didn't know the incredibly unique library Bibliothèque Méjanes was in Aix-en-Provence until after I left, so I didn't get a chance to visit. Don't make my mistake, allez! :)