The Vincent Van Gogh foundation of Arles is a relatively new museum in the heart of Arles, having only been opened in the spring of 2014, despite Van Gogh's rich history living in the city so long ago. It is well known that the artist produced some of his most celebrated works during his time living in Arles from February 1888 through May 1889.
What's wonderful about the foundation is that not only do you see some spectacular works by Van Gogh himself – including a self-portrait and the lush hills in the south of France – but you can also explore a well curated selection of contemporary art heavily influenced by Van Gogh. Currently, the contemporary artist on view is Glenn Brown, an incredibly talented painter from the UK, with an exhibition called "Suffer Well," up through September.
The entrance to the museum features two commissioned works by Bertrand Lavier and Raphael Hefti. The first is visible on the entrance gate, titled "Vincent" from 2014. The word is separated when the gates are open, and when they are closed, the word becomes whole again. On the roof of the front portion of the foundation, glass ceilings support a work by Hefti titled "La Maison violette bleue verte jaune orange rouge" composed of colorful shards of glass.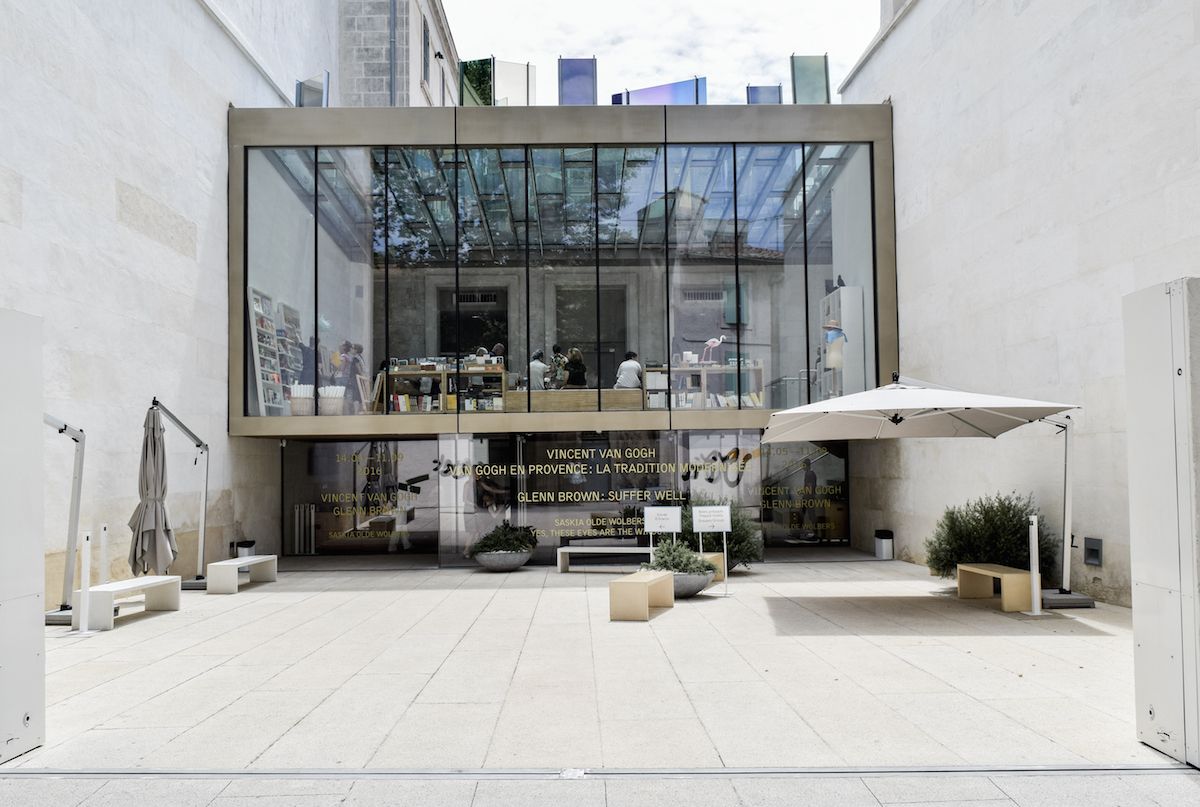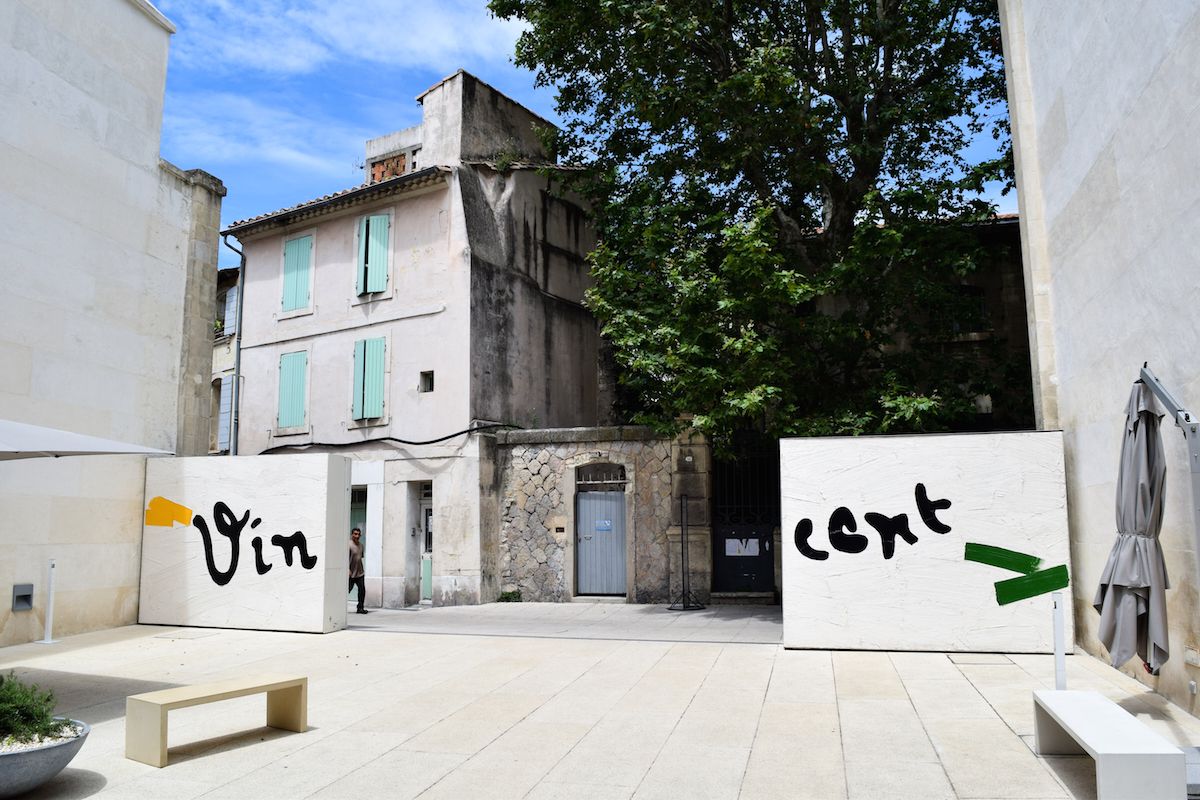 The Van Gogh Collection
Vincent Van Gogh, Autoportrait au chapeau de feutre gris / Self-Portrait with Grey Felt Hat, 1887: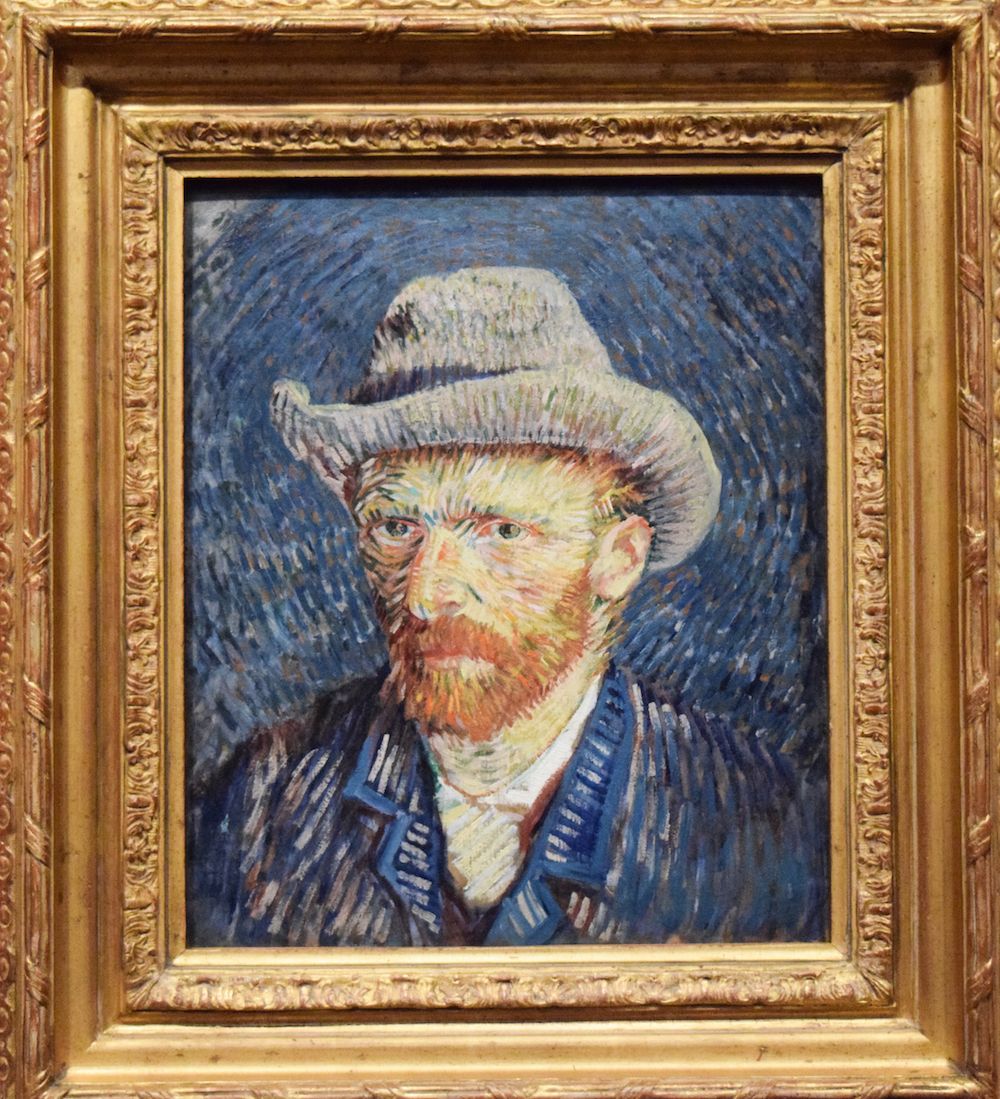 Vincent Van Gogh, Vieillard pleurant (At Eternity's Gate) / Sorrowful Old Man, 1890: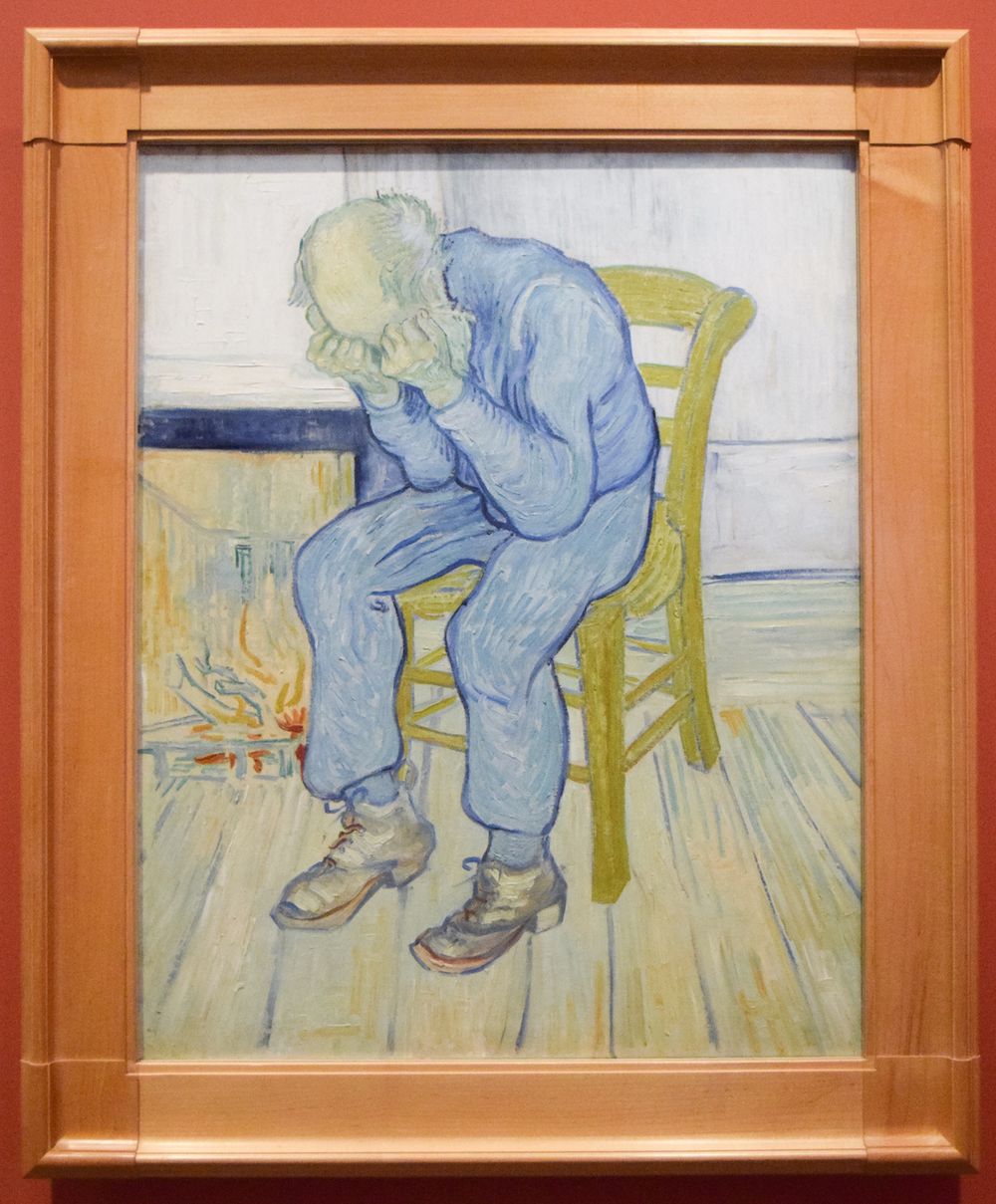 Vincent Van Gogh, Roses et pivoines / Roses and Peonies, 1886: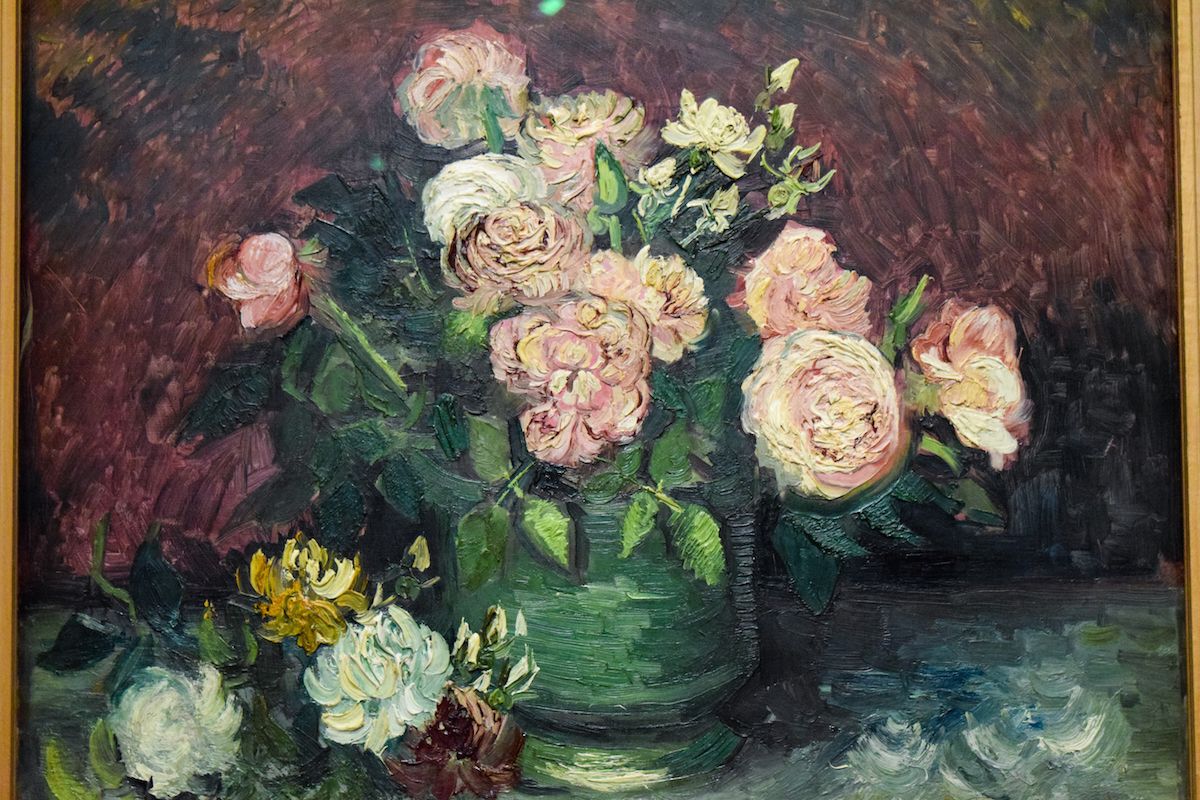 Vincent Van Gogh, Montmartre : Behind the Moulin de la Galette, 1887: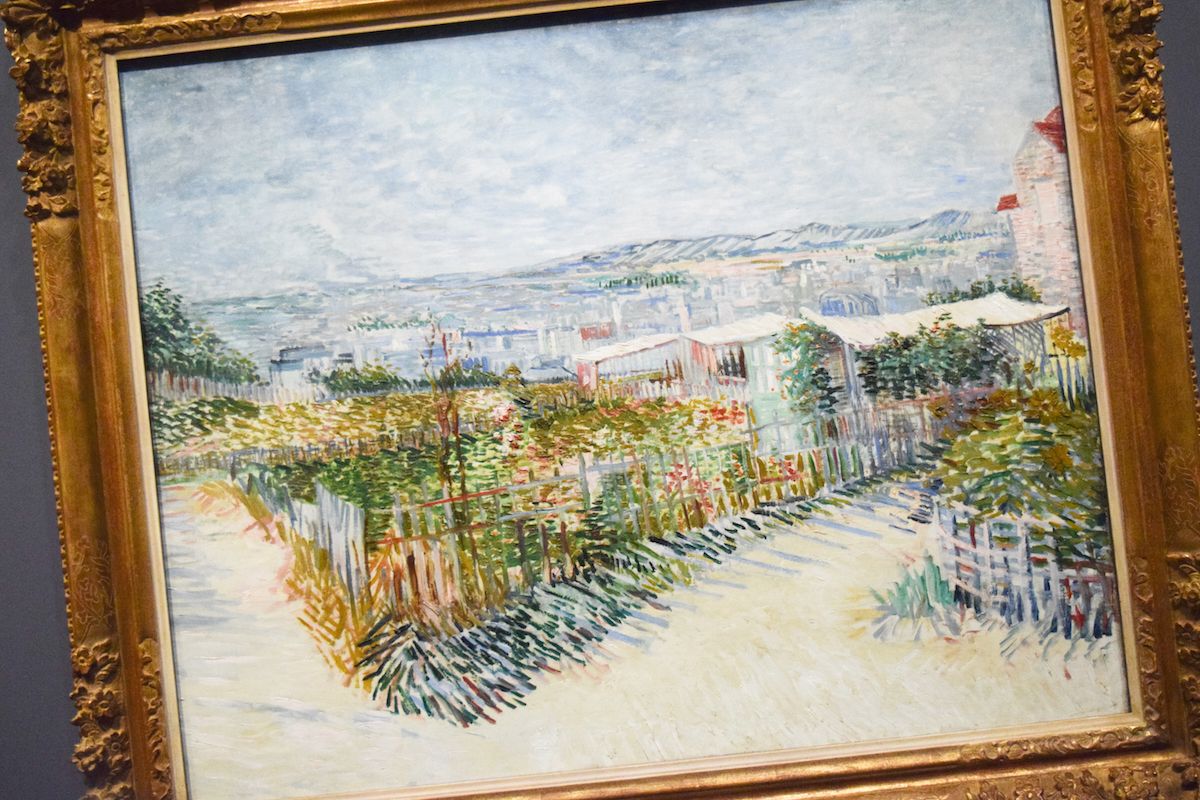 Vincent Van Gogh, Orchard Bordered by Cypresses, Arles, 1888: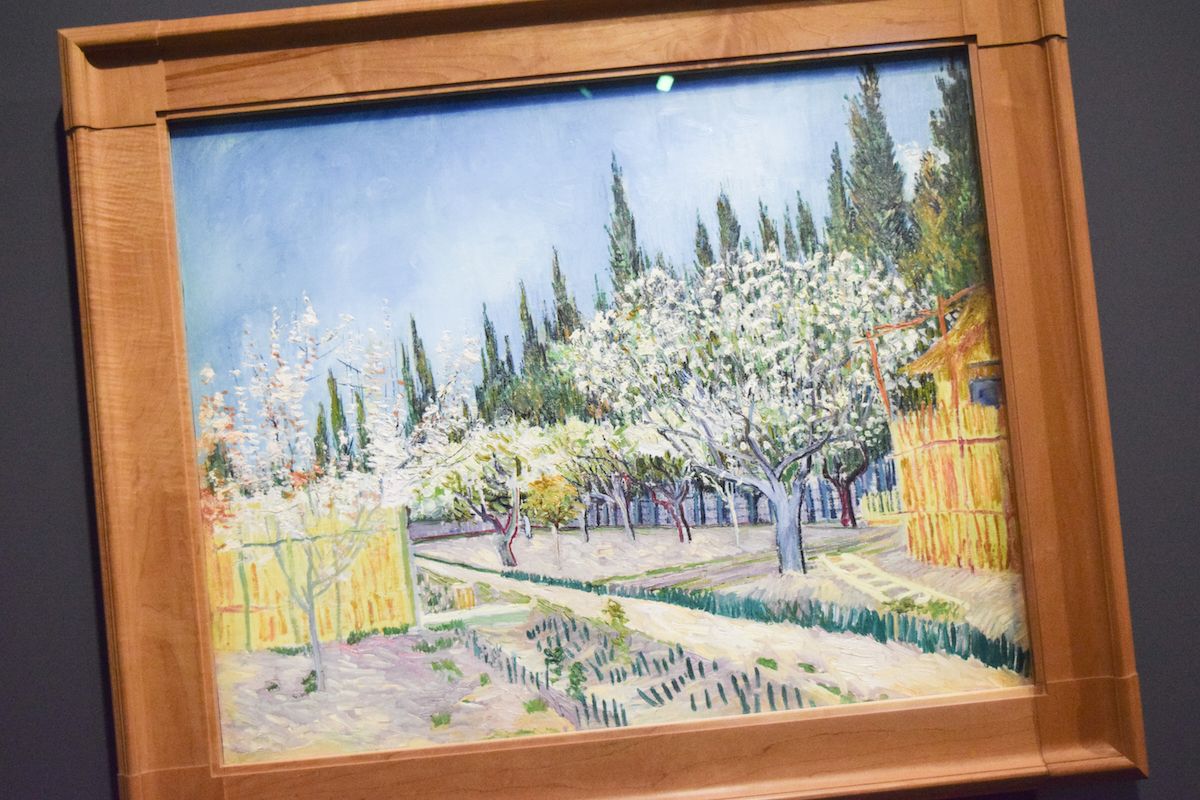 Vincent Van Gogh, Field with Irises near Arles, Arles, 1888: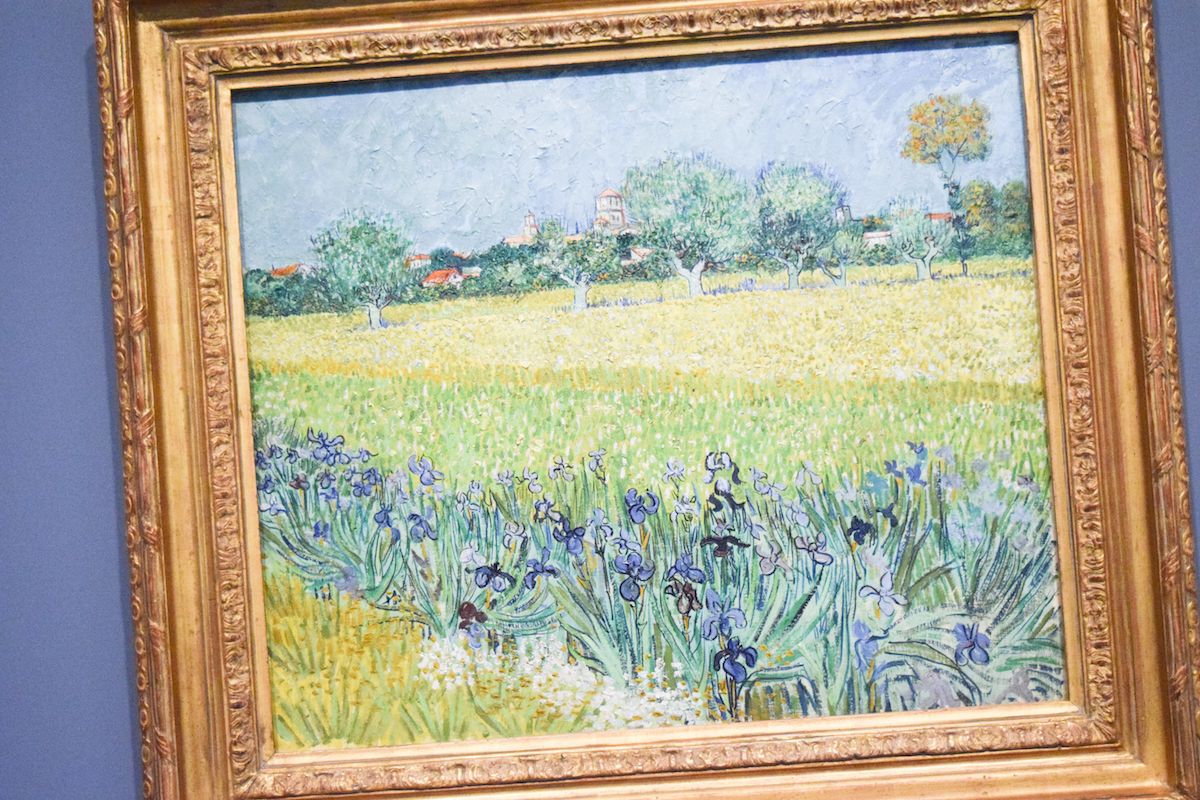 Vincent Van Gogh, Blossoming Chestnut Trees, 1890: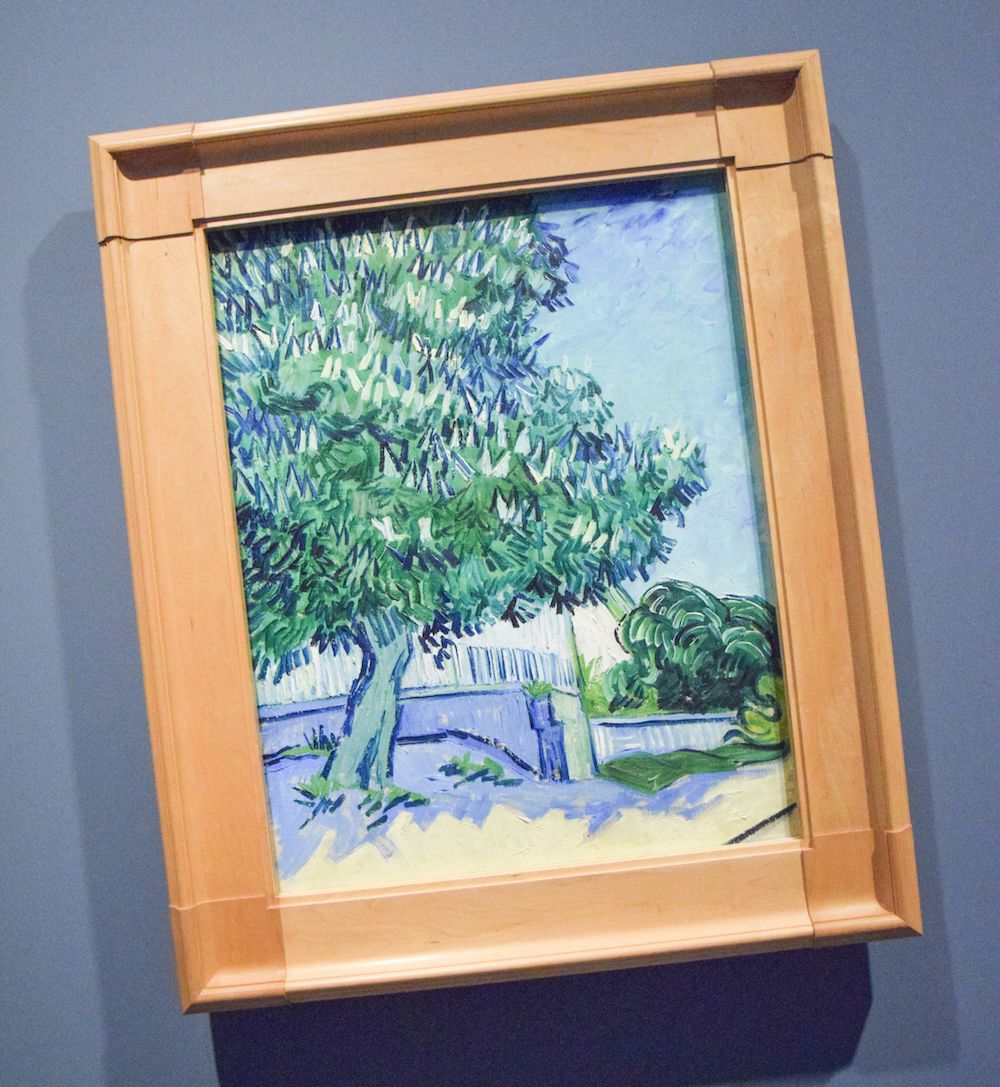 Inspired by Van Gogh
Fritz Hauser, Hatching for Arles: Staircase in the Rain, 2014:
Suffer Well
It's easy to see the influence of Van Gogh on the work of Glenn Brown, visible in this exhibition "Suffer Well." From the thin lines of paint, to the vibrant colors to the still-life flowers, there numerous references to Van Gogh's signature style. The works chosen for this exhibition are beautifully tied together to showcase the immense talent of Brown as a painter, in the context of the masterpieces which gave brilliant inspiration to his oeuvre.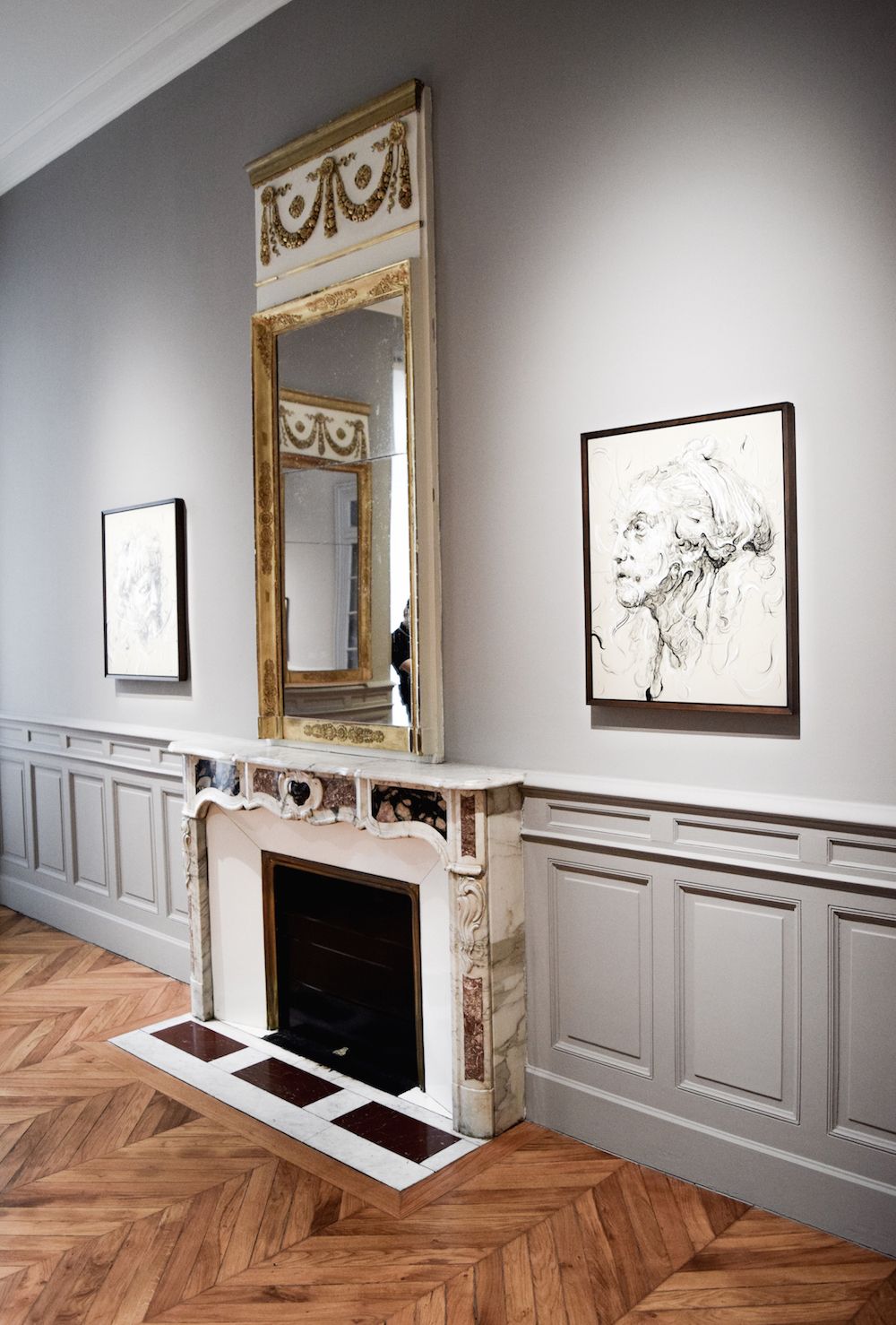 Glenn Brown, Sizewell C, 2016:
Glenn Brown, Darsham Songs, 2016: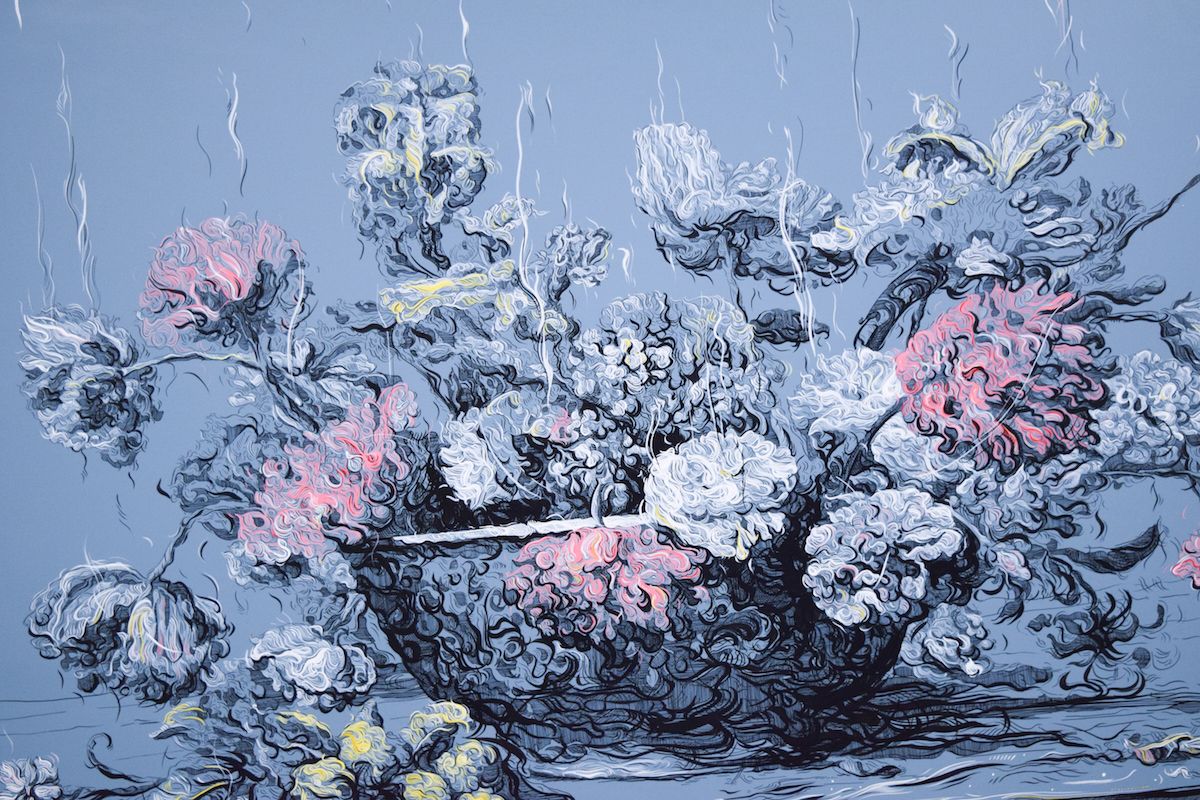 Glenn Brown, Suffer Well, 2007: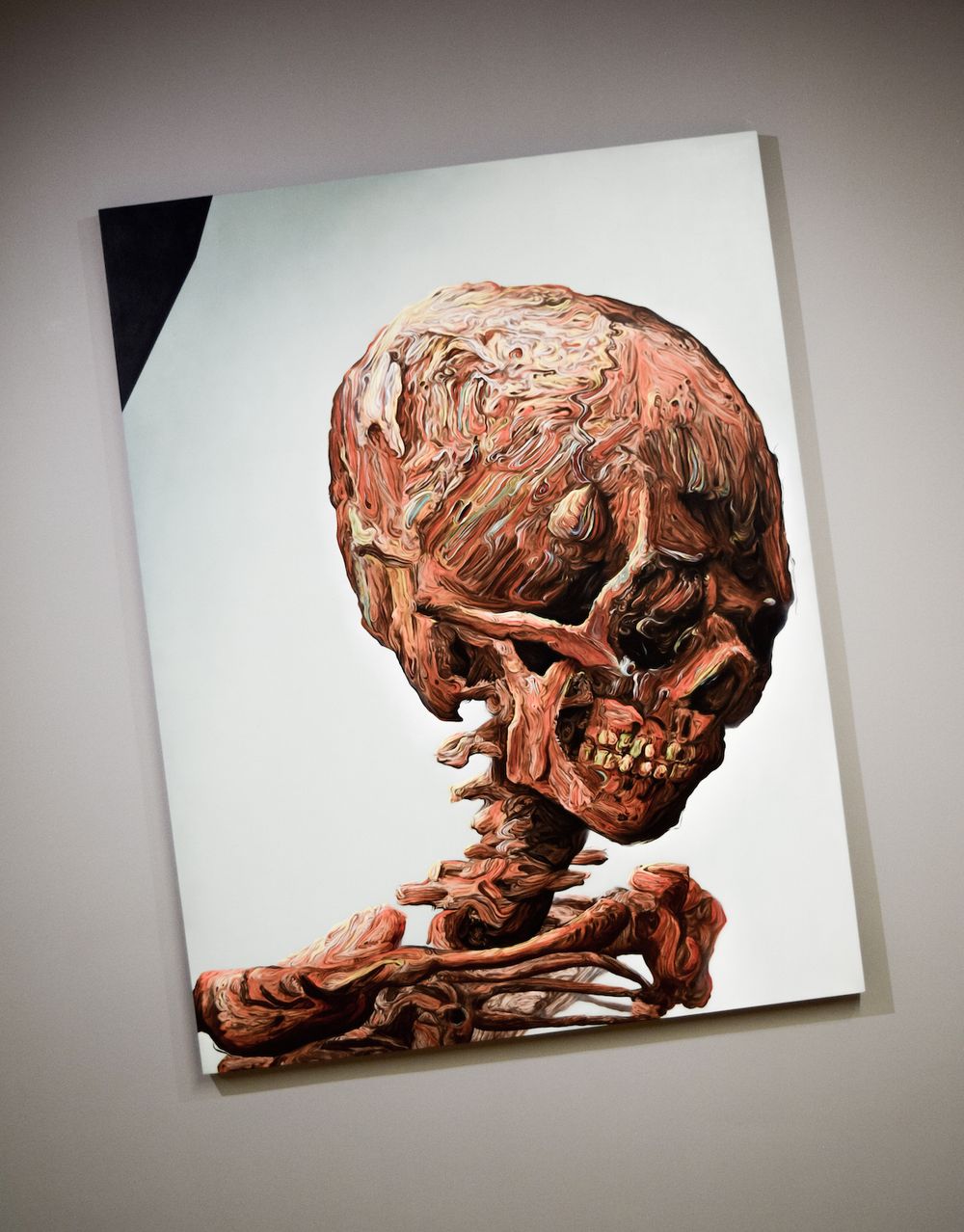 Glenn Brown, Hinkley Point, 2016: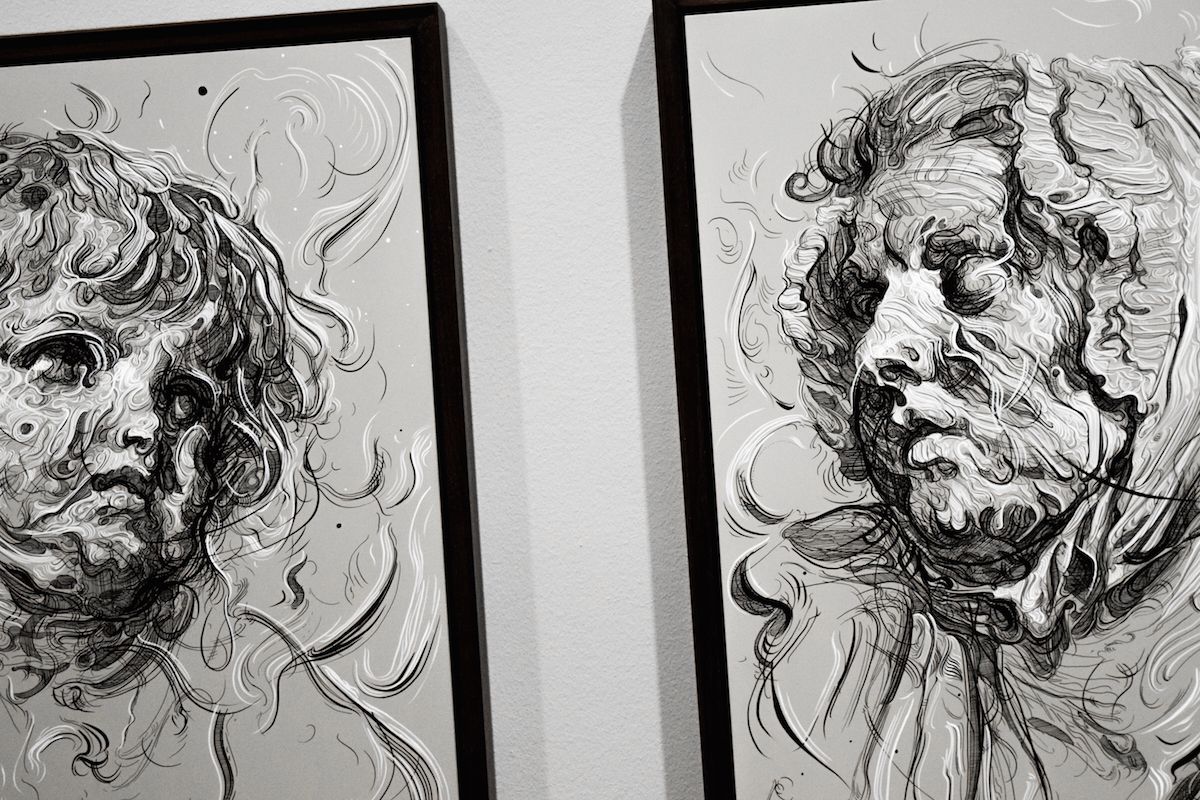 My personal favorite: Glenn Brown, The Death of the Virgin, 2012: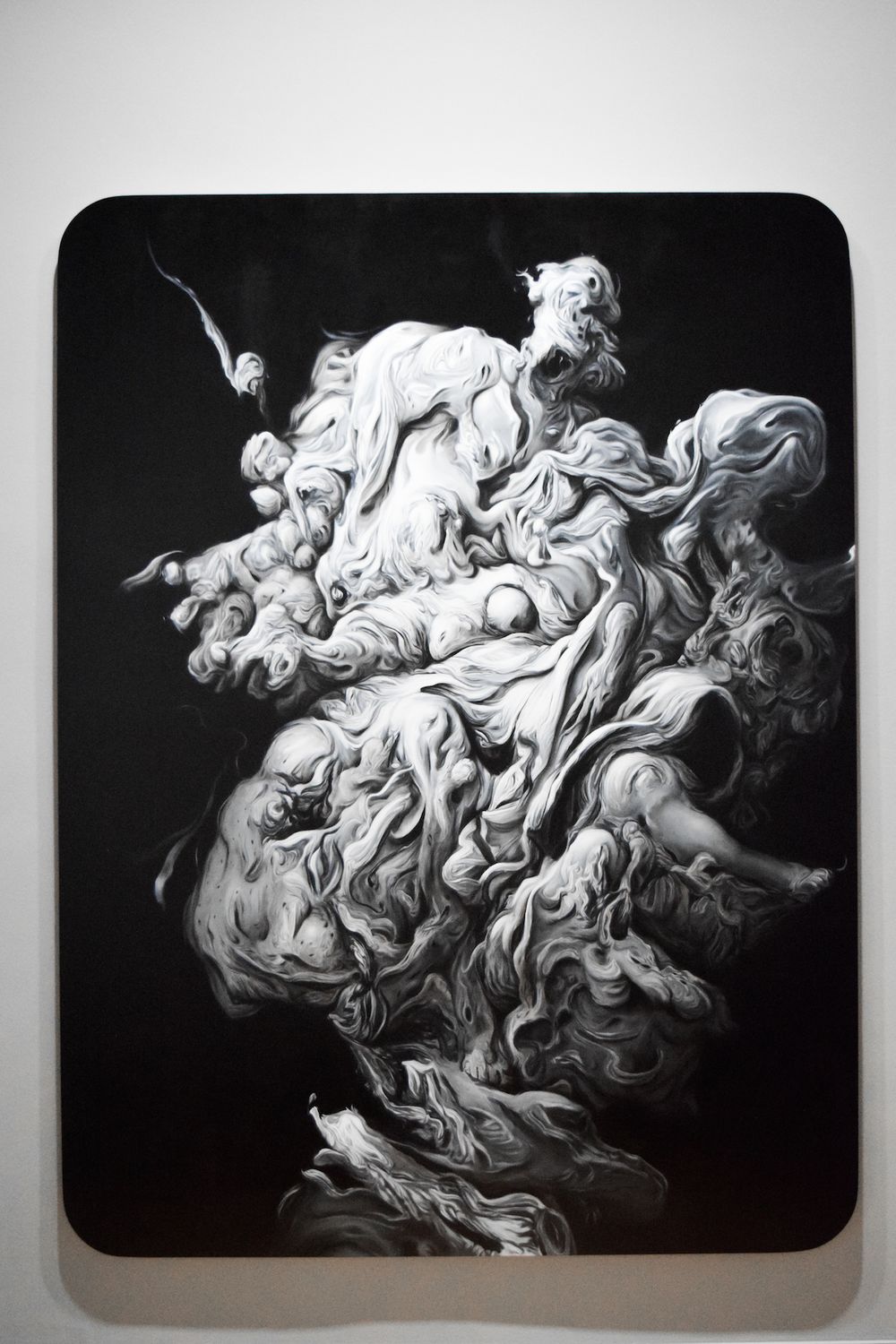 Glenn Brown, I Do Not Feel Embarrassed at Attempting to Express Sadness and Loneliness, 2001: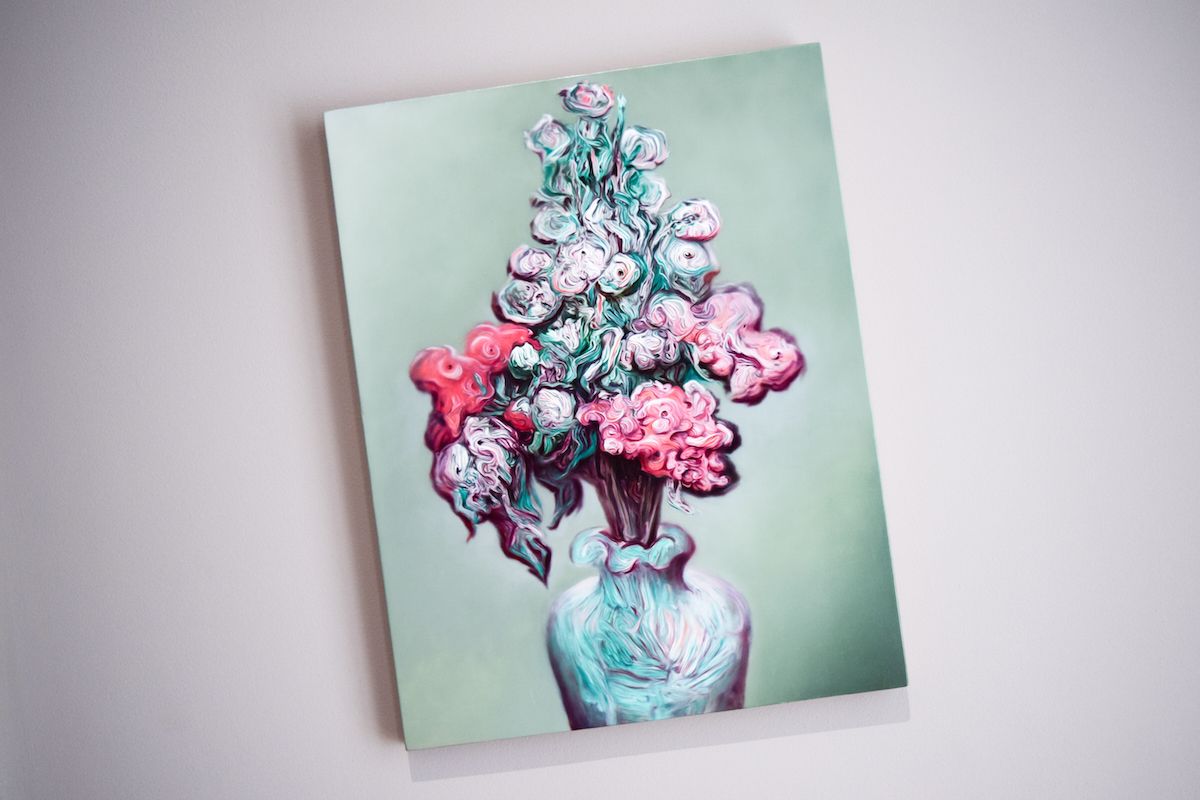 Glenn Brown, Song to the Siren, 2009: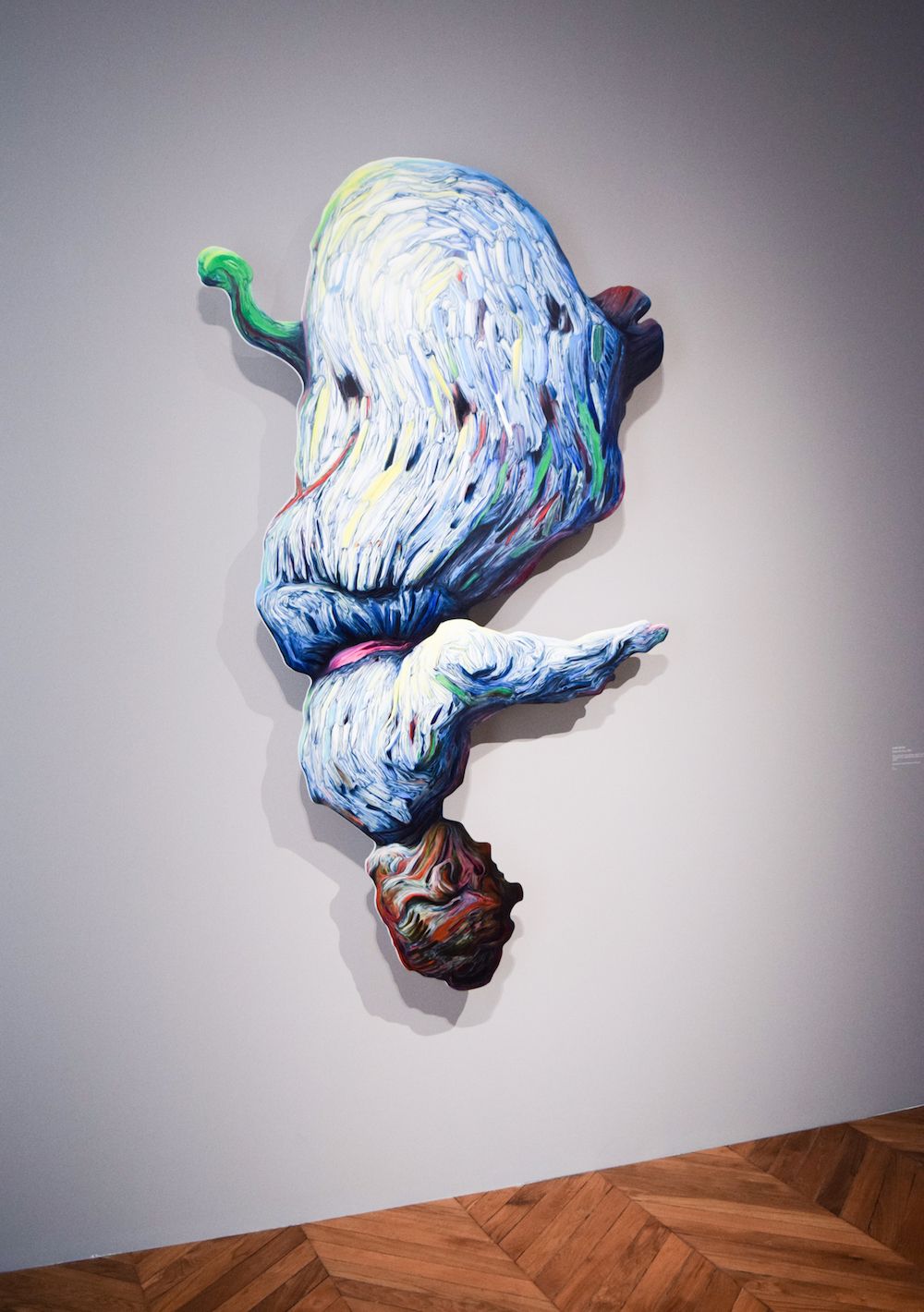 Rooftop of the Museum
The foundation rooftop offers some lovely views of the city of Arles. Admission is included with the purchase of your ticket. Students of art & design are admitted free of charge!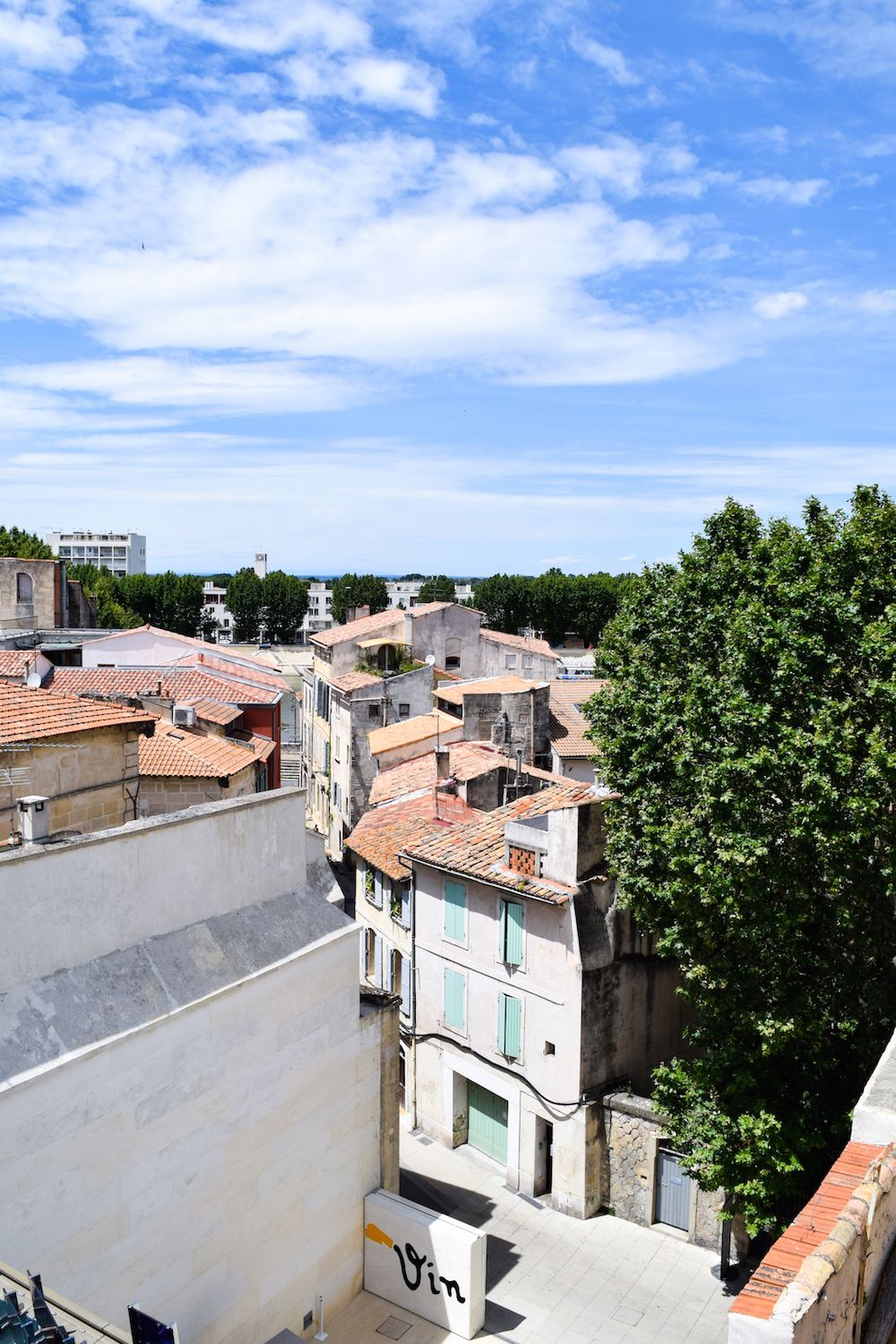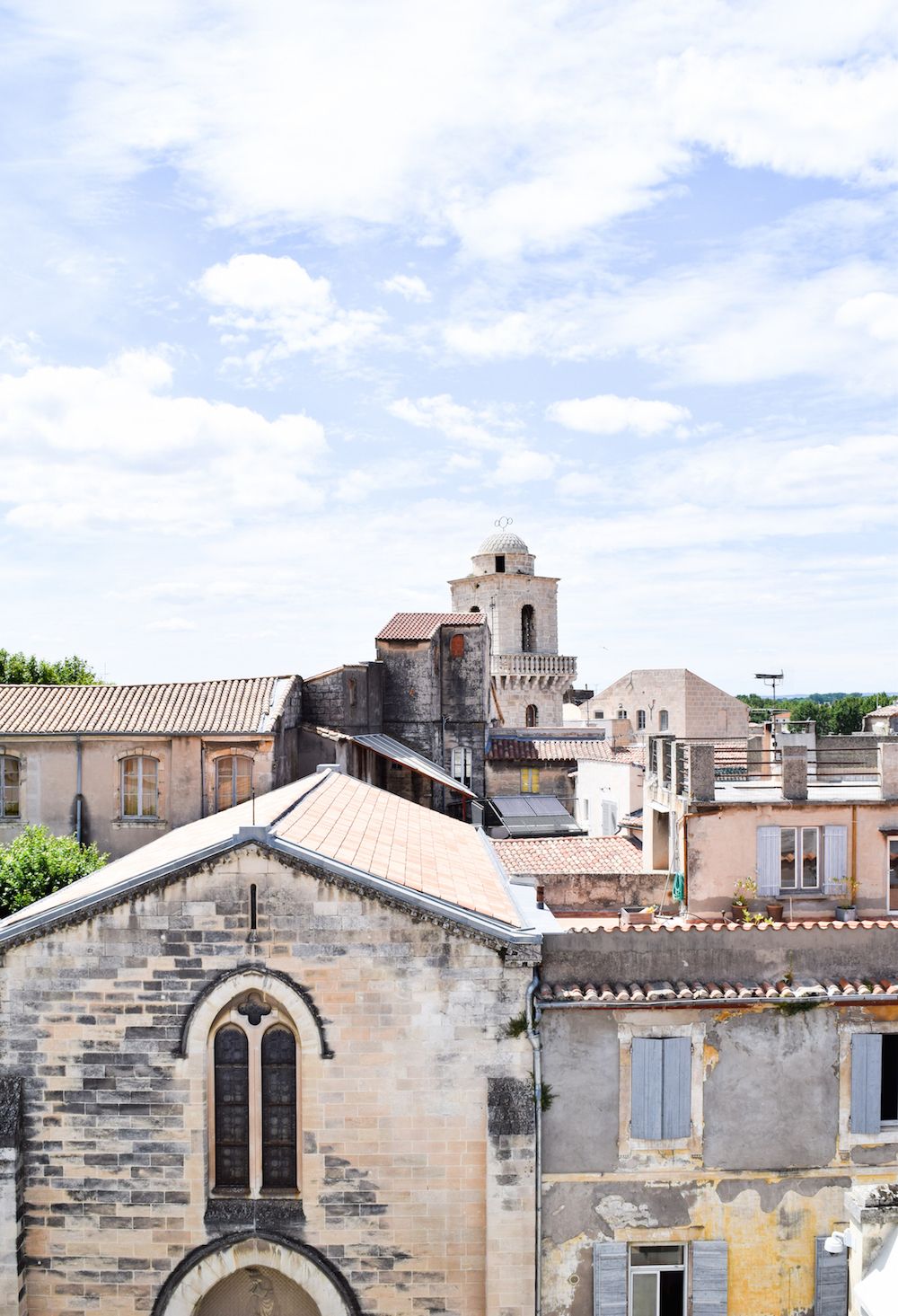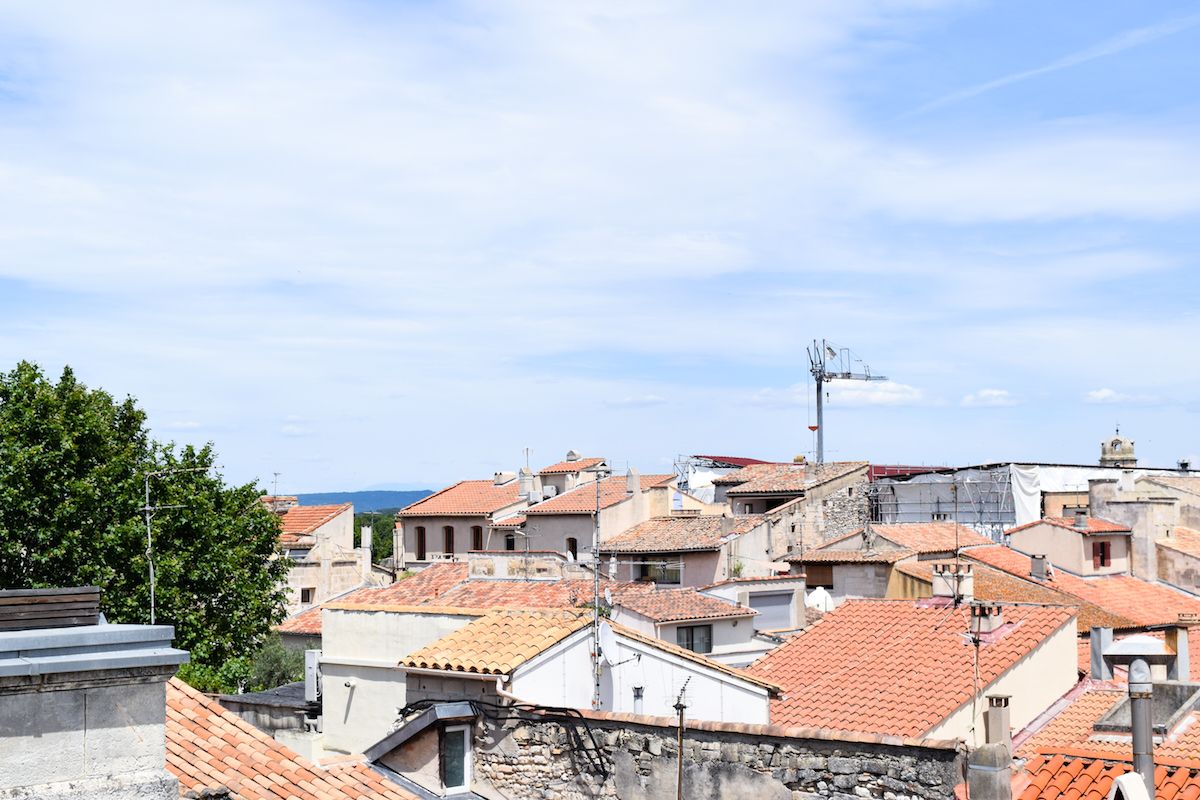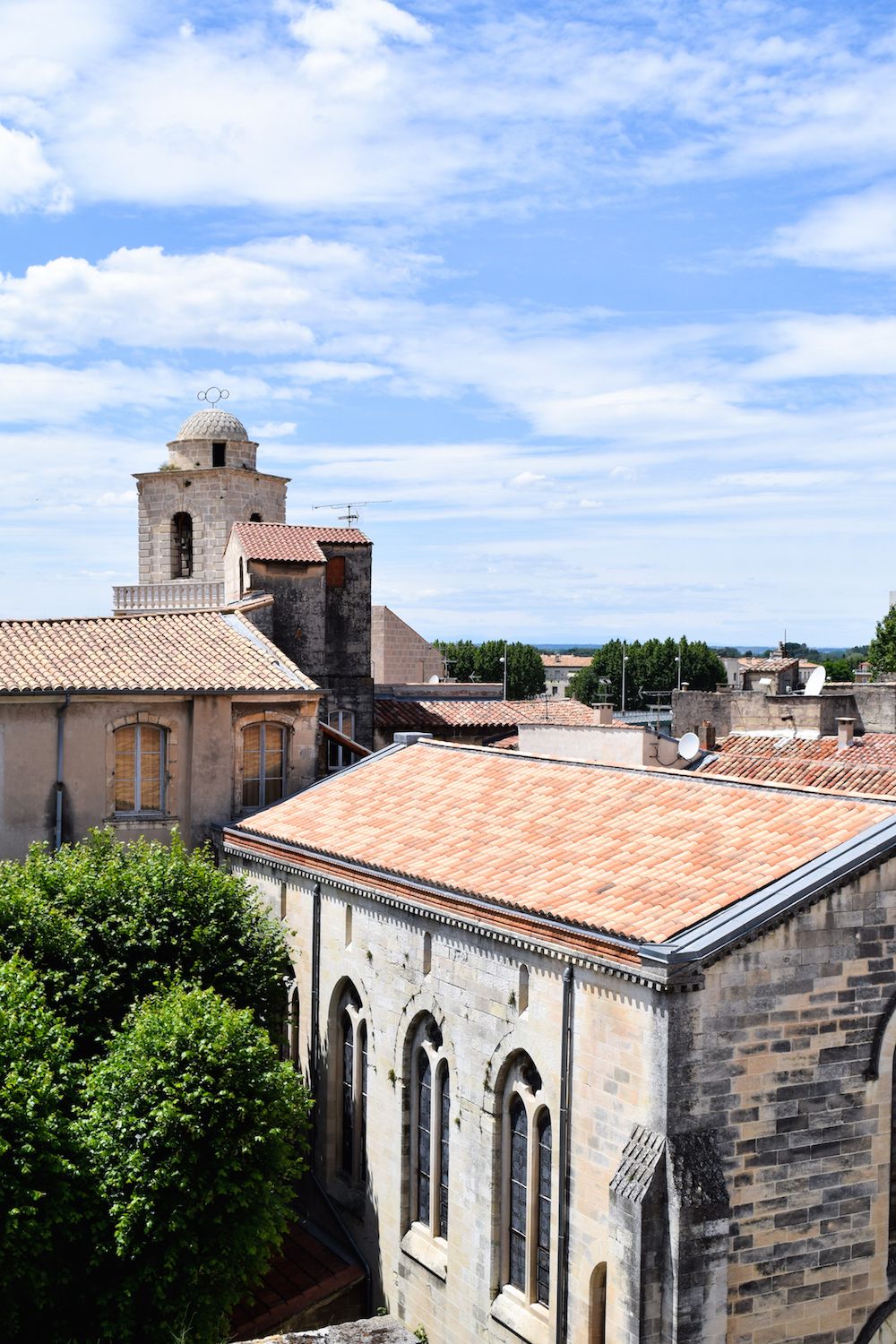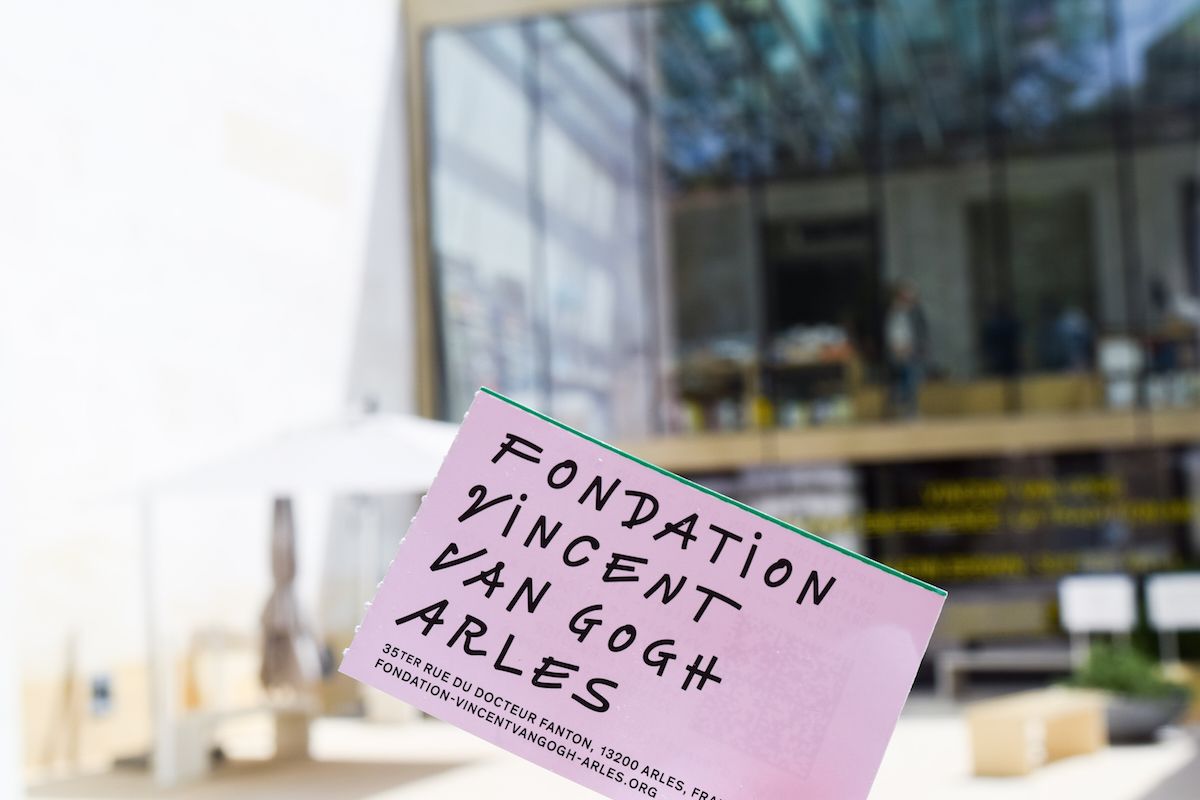 Fondation Vincent Van Gogh Arles
35 ter rue du Docteur-Fanton
13200 Arles, France
Seasonal hours, but generally Tuesday – Sunday 11am – 6pm