Arles is one of the most picturesque small towns in all of France. The town is lined with cobblestone pathways, pastel-colored buildings, and flowers everywhere you look! Celebrated painter Vincent Van Gogh even called Arles home during the 19th century, drawing inspiration from places you can visit today. The awe-inspiring ruins of the Arles Amphitheatre date all the way back to Romanesque times. If you're headed to Provence, Arles should certainly be included on your itinerary! Here are my tips for how to have an amazing trip.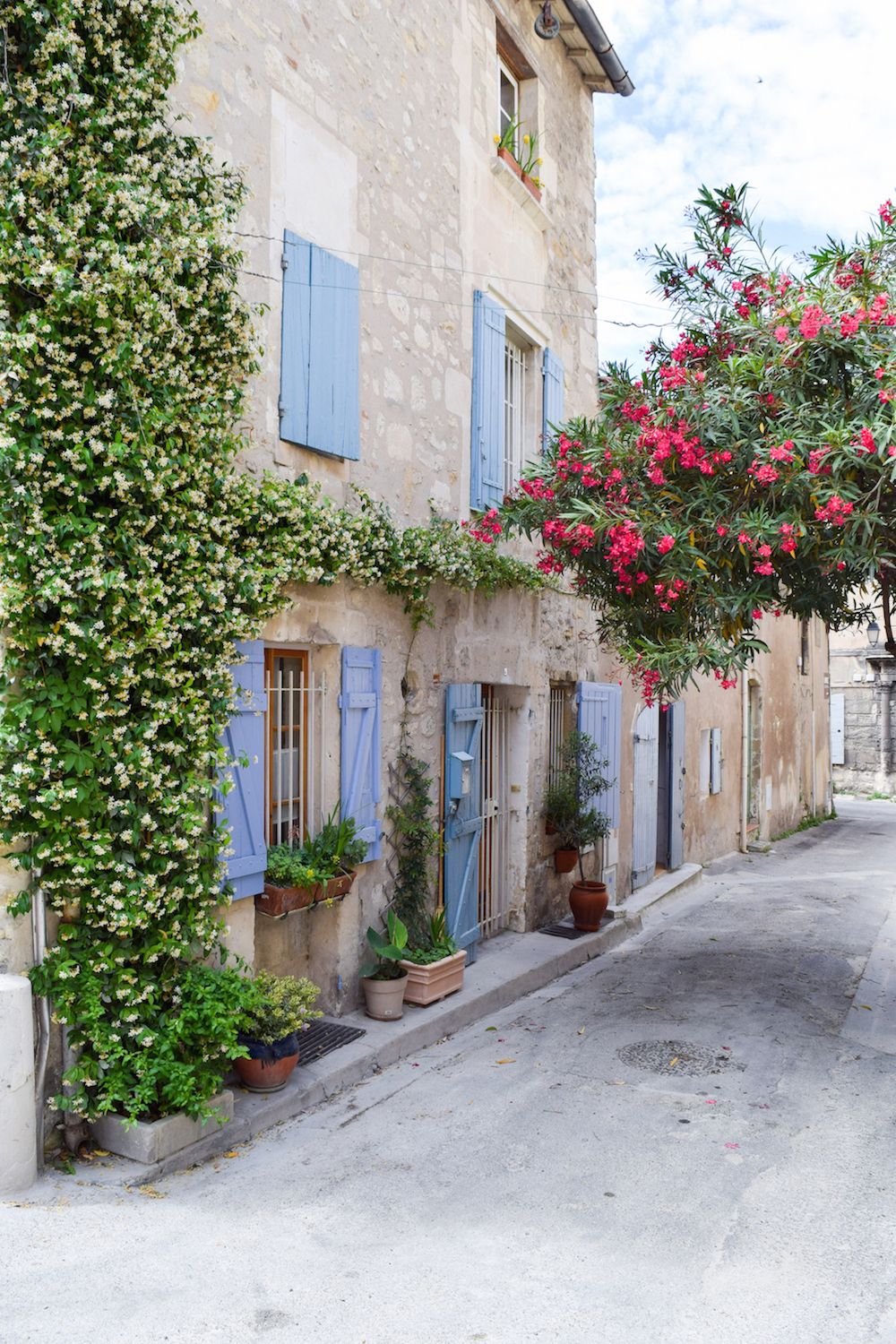 Arles Quick Facts
Arles is located in the Provence-Alpes-Côte d'Azur region of south-eastern France, accepts the Euro as currency, and its inhabitants speak French.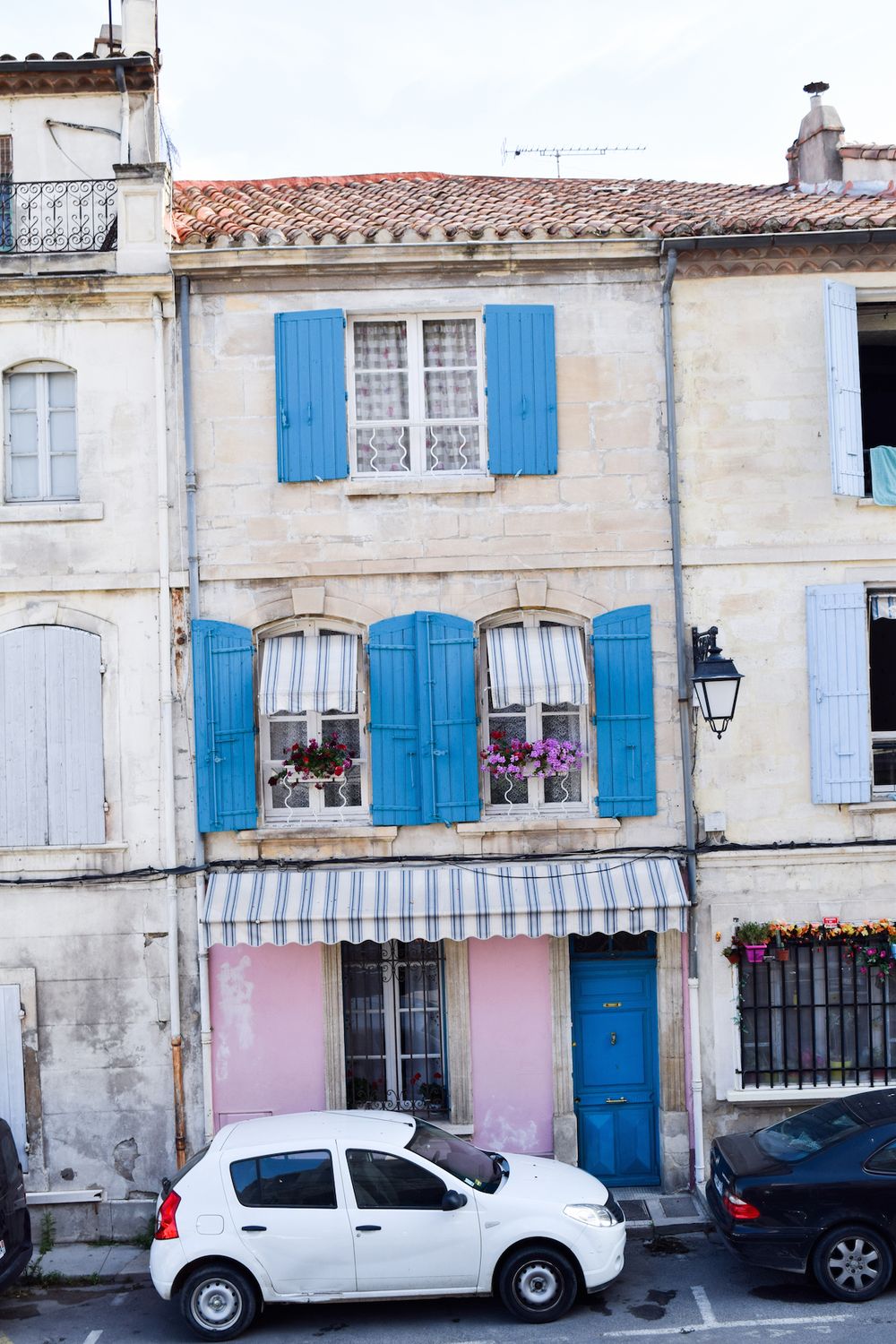 The History of Arles
Arles is a city in the Provence region of southern France that boasts a rich history dating back to ancient times. The city was founded by the Ligurian Celts in the 6th century BCE. In 123 BCE, it was taken over by the Romans and renamed Arelate. Arles flourished during Roman rule, with the construction of many remarkable monuments such as the Amphitheatre, Thermae (Roman baths), and a full-fledged Roman theatre.
During the 4th century CE, Arles became the political and economic center of the Western Roman Empire, and it even hosted the Council of Arles in 314 CE, a gathering of bishops that predates the First Council of Nicaea. After the fall of the Western Roman Empire, the city went through a period of decline, besieged by various barbarian tribes.
In the Middle Ages, Arles regained its importance as a religious center. The Romanesque Saint Trophime Church and its cloister are architectural gems from this period. In the 12th century, the city became part of the Holy Roman Empire but later transitioned to French control in the 13th century.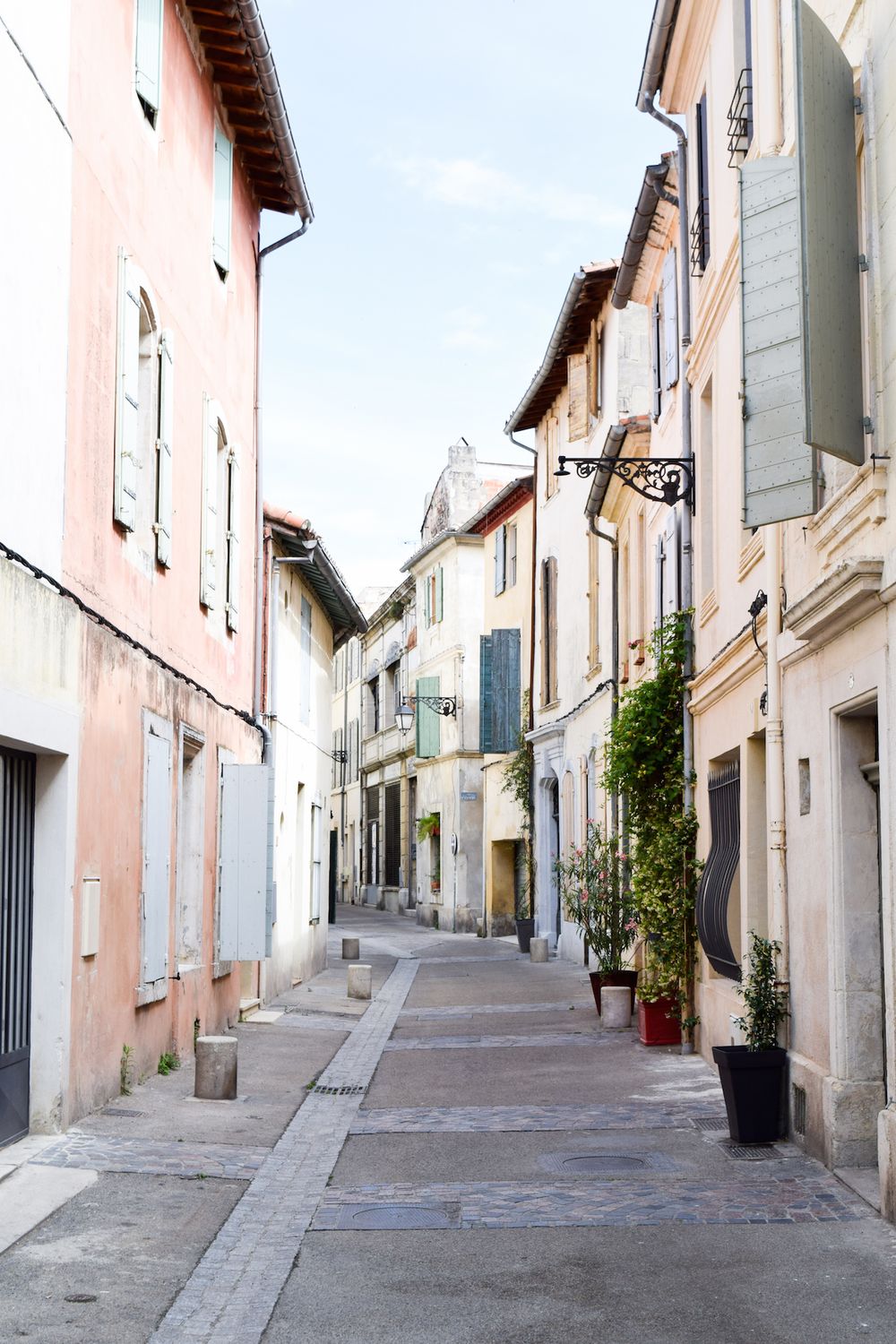 During the Renaissance, Arles became a cultural and artistic hub, but its prosperity declined in the 17th century due to the silting up of the Rhône River, which impeded trade. The 19th century saw a brief resurgence in prominence, famously becoming an inspiration for Vincent van Gogh, who created over 300 paintings and drawings during his time there.
In the 20th century, Arles embraced its cultural heritage by promoting tourism and preserving its historical sites. The Roman and Romanesque monuments were listed as UNESCO World Heritage Sites in 1981, highlighting the city's importance in European history. Today, Arles remains renowned for its vibrant cultural scene, historical significance, and well-preserved ancient architecture.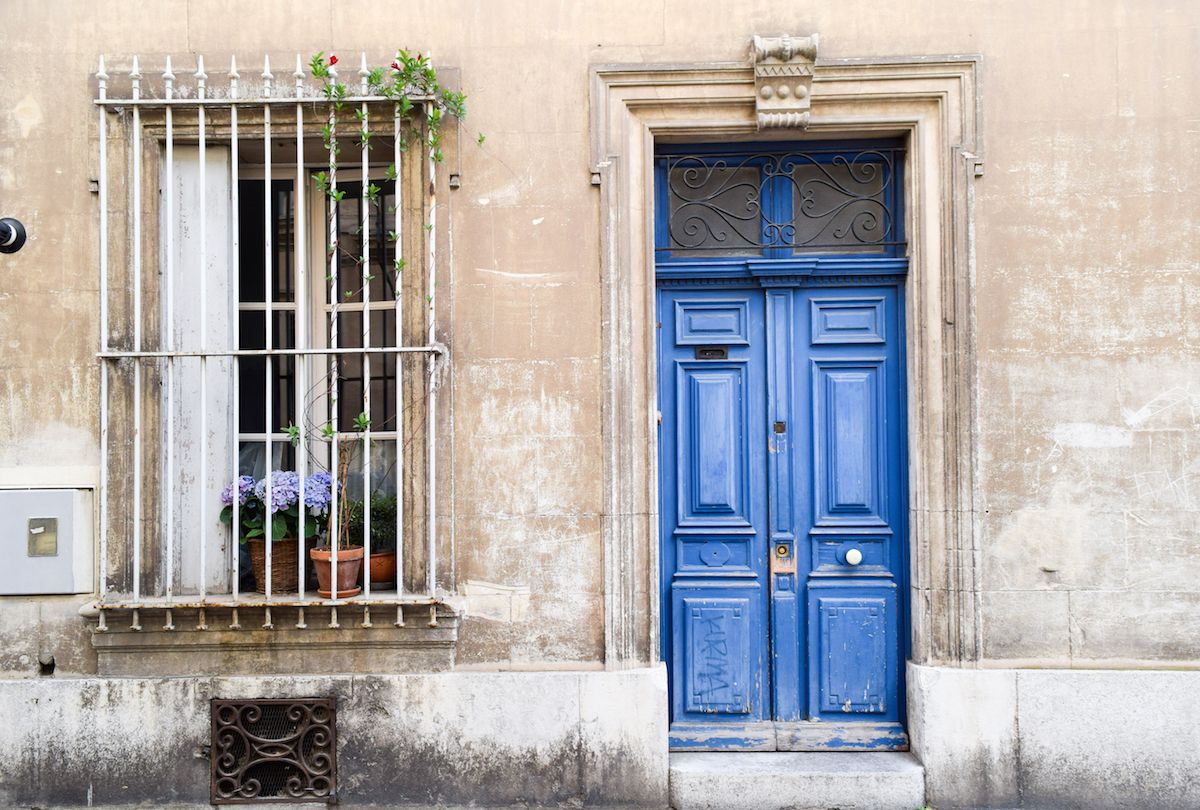 How Long to Visit Arles
You only need 2-3 days to visit Arles. While there's plenty to do and see, most people will find that 3 relaxing days is enough. A long weekend would be ideal!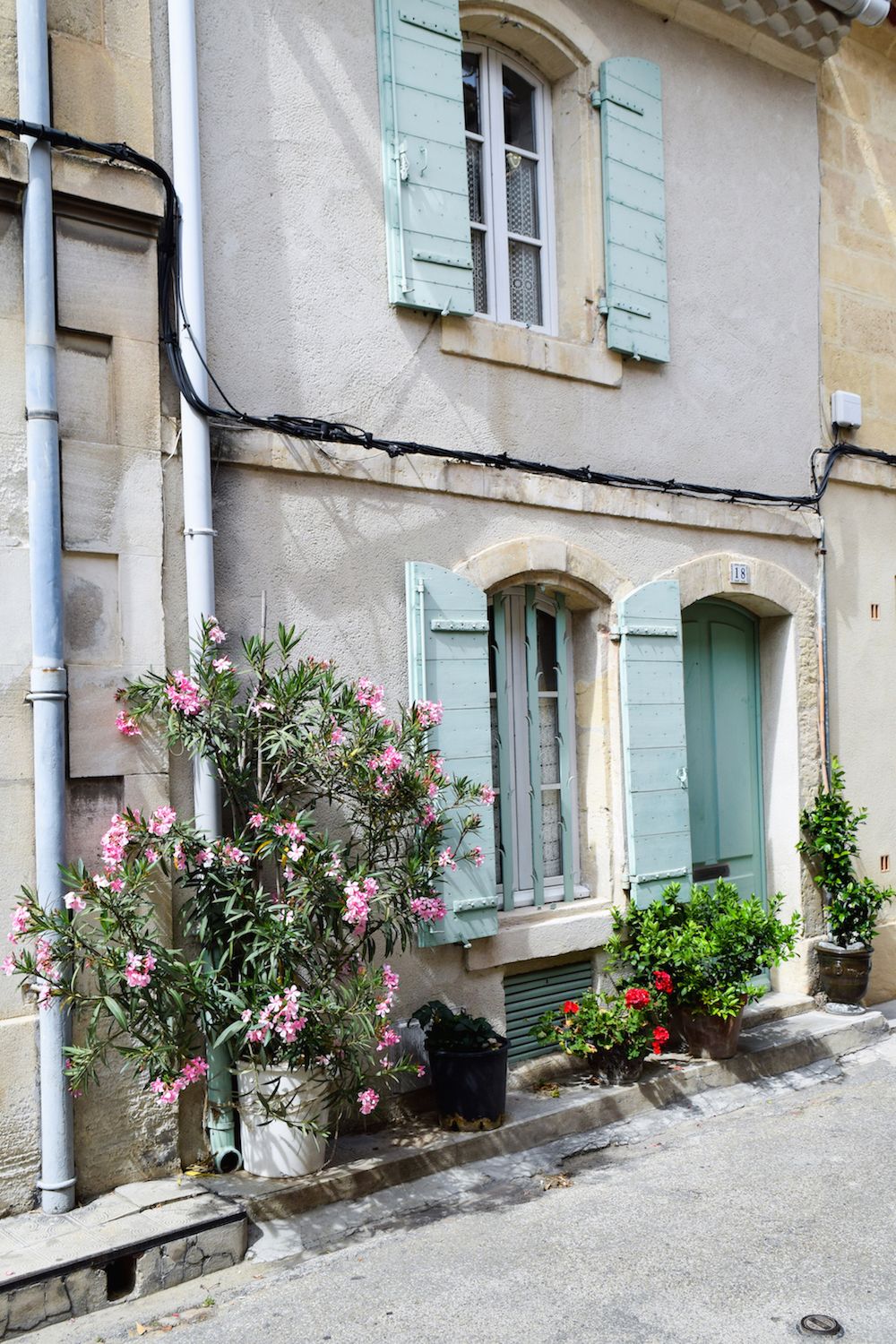 When is the Best Time of Year to Visit Arles?
The loveliest time of year to visit Arles is from May–September during its high season. The photography festival Les Rencontres d'Arles is held every July in case you want to visit during that exciting time!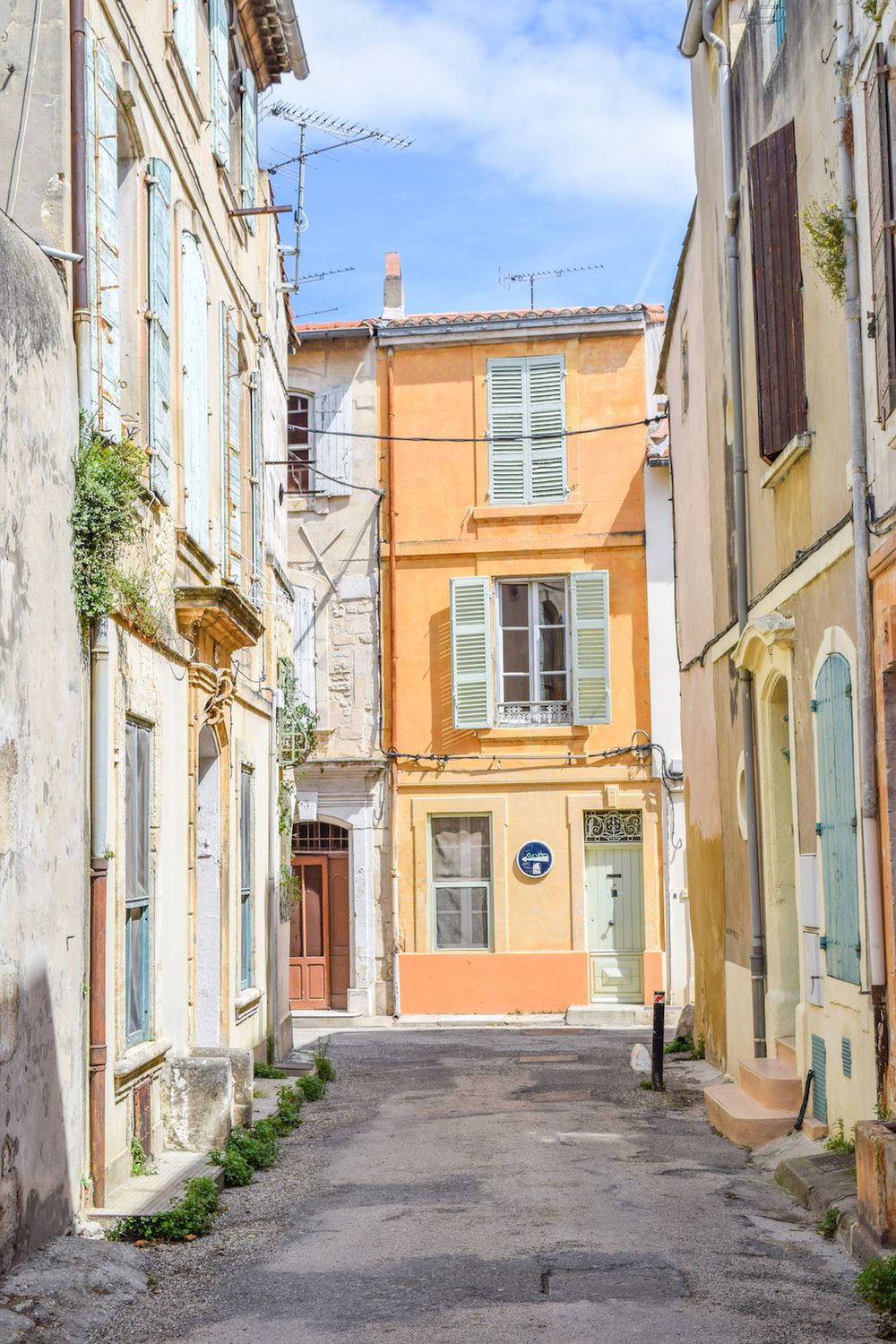 How to Get to Arles
The nearest airport is Marseille (MRS). From there, Arles is easily accessible by car or regional TER train in around 45 minutes.
Where to Stay & Eat in Arles
Here are some tips for Arles hotels and restaurants to visit during your time here.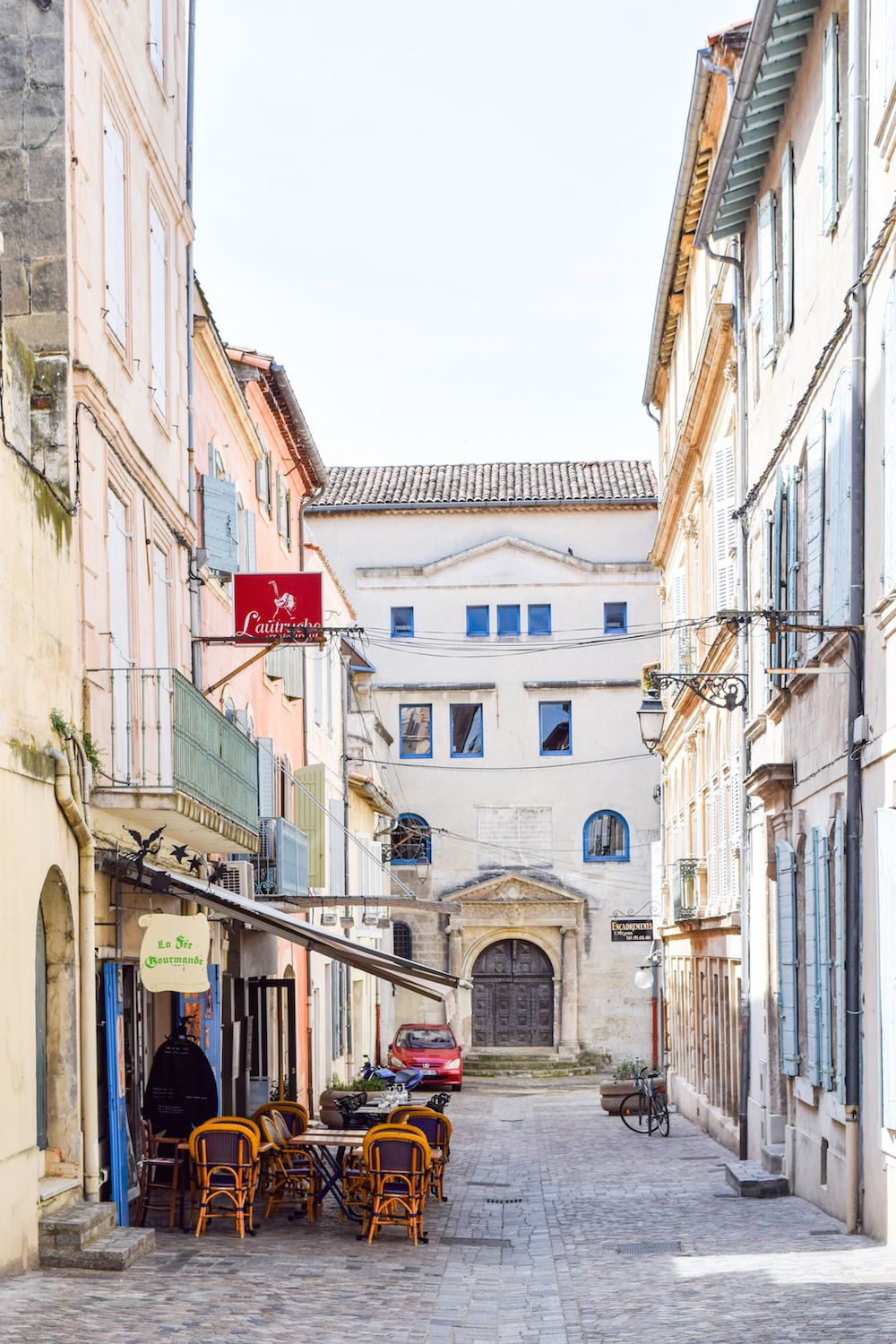 Neighborhoods
In Arles, several neighborhoods are ideal for travelers, each with unique characteristics and attractions.
City Center (Centre Ville)
Staying in the heart of Arles offers easy access to many of the city's famed historical sites such as the Arles Amphitheatre, Saint Trophime Church, and Place de la République. There are various accommodation options ranging from luxury hotels to charming bed and breakfasts. The city center is ideal if you want to be within walking distance of major attractions, restaurants, and shops.
La Roquette
This is a picturesque and trendy neighborhood filled with narrow streets and local flair. La Roquette is a favorite among artists and young travelers, offering a more bohemian vibe with small boutiques, galleries, and cafés. Accommodations in this area are typically more budget-friendly, and it provides a more immersive experience of the local culture.
Trinquetaille
Situated on the western bank of the Rhône river, Trinquetaille offers a quieter experience. It's an excellent choice if you want to escape the tourist crowds but still remain close to the main attractions. The area features a mix of modern hotels and traditional guesthouses and you can get to the city center over bridges quickly.
Alyscamps
Named after the famous ancient Roman necropolis, the Alyscamps neighborhood is a more tranquil and residential part of the city. Staying here will give you a sense of local life and provide easy access to the Alyscamps site. This area is perfect if you want a peaceful retreat while still being near the city's historic heart.
Near the Train Station (Gare d'Arles)
For travelers prioritizing convenience, especially for day trips to nearby areas like Nîmes, Avignon, or the Camargue region, staying near the train station is a practical choice. Accommodations here tend to be more modern, and the location allows for easy transit.
Whether you want rich cultural experiences, historical exploration, culinary delights, or simple relaxation, Arles offers neighborhoods catering to different types of travel!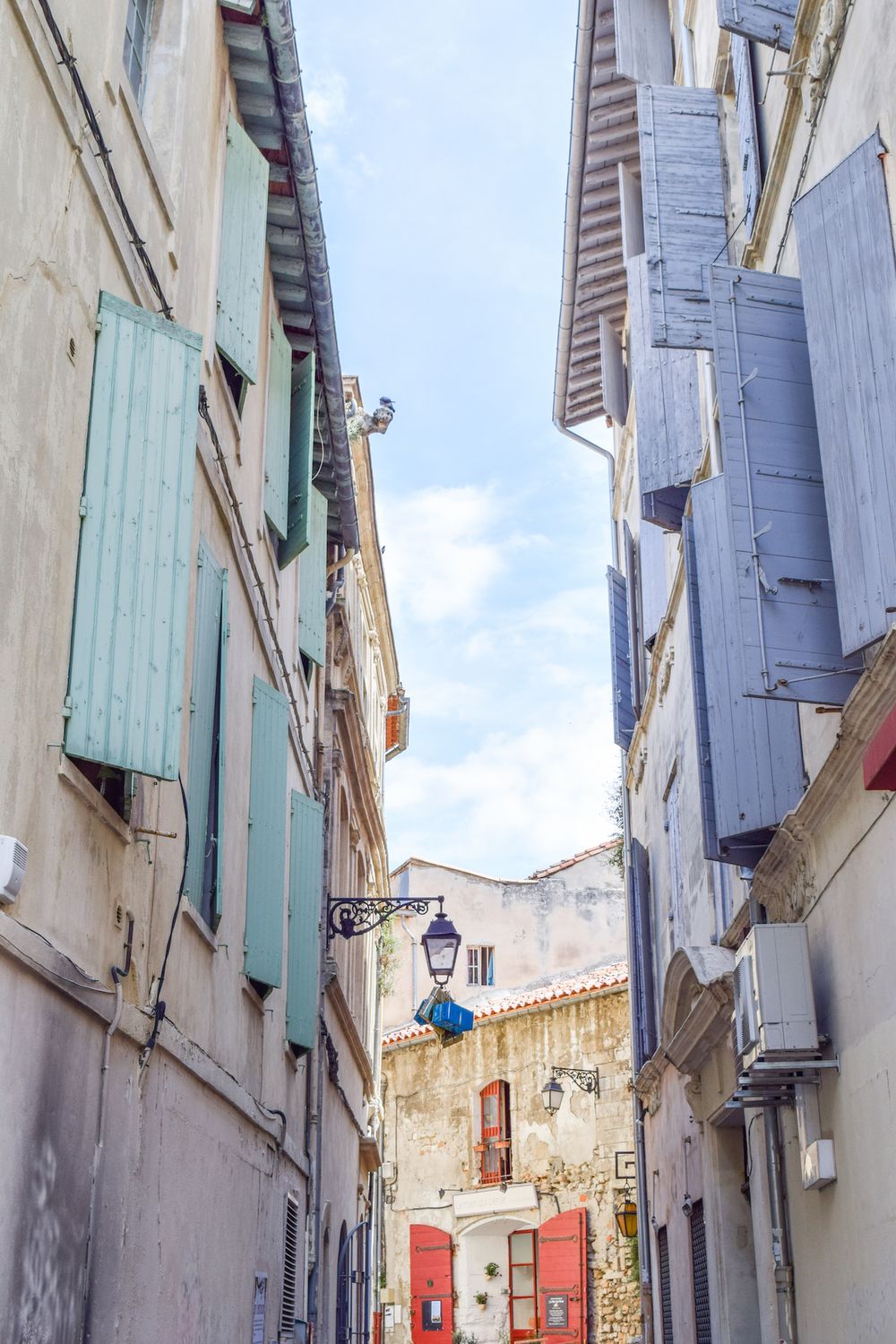 Hotels
Arles offers many hotels to cater to different tastes, budgets, and needs. Here's a selection of some of the best hotels in the city!
L'Hôtel Particulier: A luxurious 18th-century mansion turned boutique hotel, situated in the heart of the city. With elegantly decorated rooms and a beautiful garden, it offers a serene and lavish experience.
Hôtel Jules César Arles MGallery by Sofitel: This 5-star hotel, located in the city center, is known for its chic design and top-notch amenities. Originally a 17th-century Carmelite convent, it combines historical charm with modern luxury.
Hôtel de l'Amphithéâtre: For a more intimate experience, this small boutique hotel is centrally located near the Roman Amphitheatre. The unique and tastefully decorated rooms provide a cozy and comfortable stay.
Hotel Spa Le Calendal: Situated between the Roman theatre and the Amphitheatre, this 3-star hotel offers a delightful garden and spa facilities. It's an excellent choice for travelers seeking relaxation and proximity to major attractions.
Ibis Styles Arles Palais des Congrès: A reliable option for budget-conscious travelers, this hotel is modern and offers essential amenities. It's located near the conference center and provides easy access to the city center.
Le Cloître: Located in the historic center, Le Cloître offers stylish and artistic rooms. The hotel's close proximity to key attractions and its contemporary design make it a favorite among younger travelers.
Mas de la Chapelle: Outside the bustling city center, this charming country hotel offers a picturesque and tranquil setting. It's housed in a 16th-century chapel and provides a unique, rustic experience.
Hotel Arles Plaza: Featuring spacious rooms and an indoor swimming pool, Hotel Arles Plaza is a family-friendly option. It's situated a short walk from the city center, making it convenient for exploring Arles' attractions.
Hotel Le Belvedere: This hotel offers spectacular views of the Rhône and the city, along with easy access to Arles' historic sites. Its comfortable rooms and riverside location make it a pleasant option for various travelers.
Hôtel du Musée: A comfortable and budget-friendly option located near the Museum of Arles and Provence Antiquity, offering simple and clean accommodations.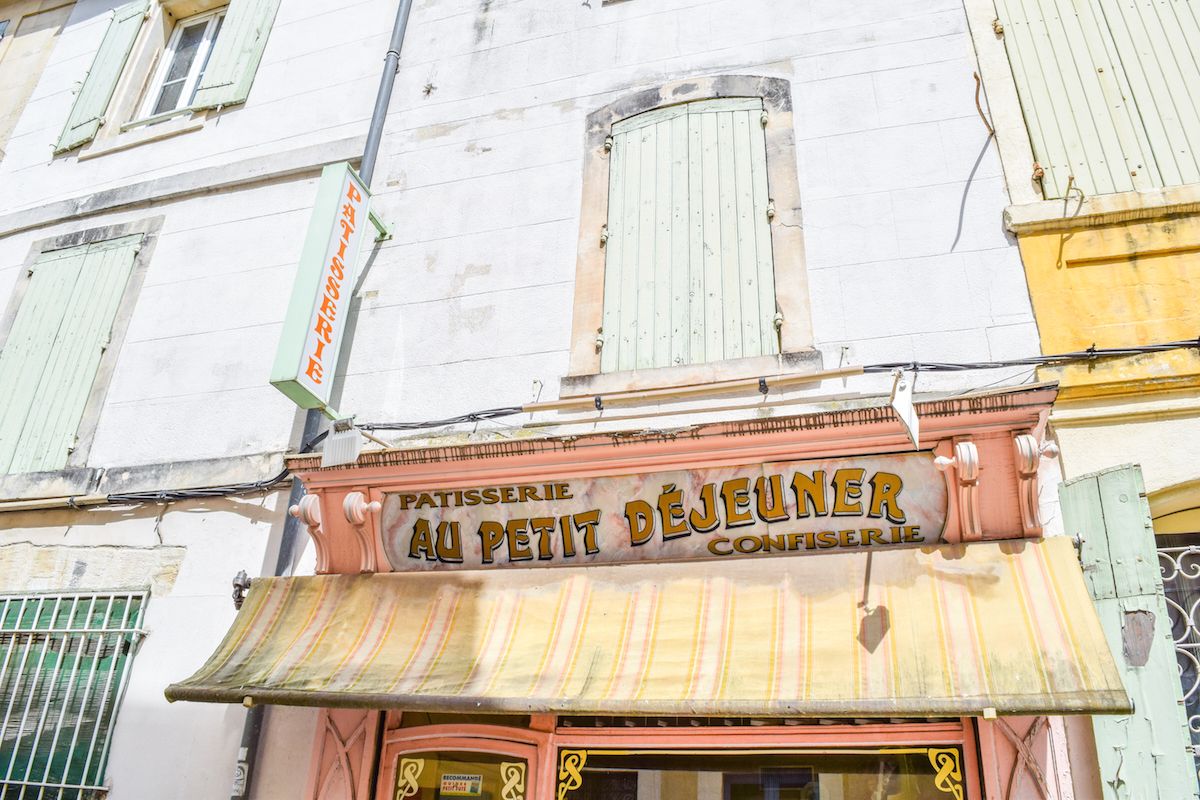 Boulangeries and Patisseries
Arles has several tasty boulangeries and patisseries for eating affordably. The town, like many French cities, takes pride in its culinary heritage, and this is particularly true when it comes to its boulangeries (bakeries) and pâtisseries (pastry shops).
Here's a list of the best places in Arles where you can indulge in freshly baked bread, croissants, pastries, and other yummy treats:
Boulangerie Soulier: A well-known bakery in the heart of Arles, Boulangerie Soulier is famous for its traditional French bread and a wide selection of pastries. Their croissants and pain au chocolat are particularly well-regarded.
Maison Genin: This boulangerie and pâtisserie is renowned for its quality and creativity. From traditional baguettes to innovative pastries, Maison Genin is a must-visit if you have a sweet tooth.
Patisserie Marius: A beloved local spot, Patisserie Marius offers an array of classic French pastries and seasonal specialties. Their éclairs and tarts are especially praised.
Boulangerie La Maison de l'Épi: Situated in the historic center, this bakery is known for its organic and artisanal bread. The rustic loaves and savory fougasses (a Provençal flatbread) are worth trying.
Le Fournil des Arènes: Located close to the Roman Amphitheatre, Le Fournil des Arènes offers a range of traditional baked goods, including perfectly flaky croissants and delicious quiches.
Pâtisserie Chocolaterie Emki Pop: A unique twist on the classic French pâtisserie, Emki Pop specializes in gourmet ice pops, many of which are inspired by classic French pastries. They also offer an assortment of chocolates and other sweet treats.
La Ciergerie: This bakery and café is not only known for its exquisite pastries and bread but also for its welcoming ambiance. Their almond croissants and pain aux raisins are particularly recommended.
Maison Clément: Offering an array of artisanal bread, sandwiches, and pastries, Maison Clément has become a favorite among locals and visitors alike. Their seasonal fruit tarts are a must-try.
La Ruche: Known for both its sweet and savory selections, La Ruche offers something for everyone. From delicate macarons to hearty sandwiches, this is a perfect spot for breakfast or lunch.
Le Pain de l'Ami: If you're looking for organic options, this bakery specializes in organic bread and pastries, focusing on quality ingredients and traditional methods.
Arles' boulangeries and pâtisseries are not just places to grab a quick snack; they are often central to the city's social and culinary fabric. Whether you're looking for the perfect croissant, an innovative dessert, or a hearty loaf of bread, Arles' bakeries and pastry shops won't let you down!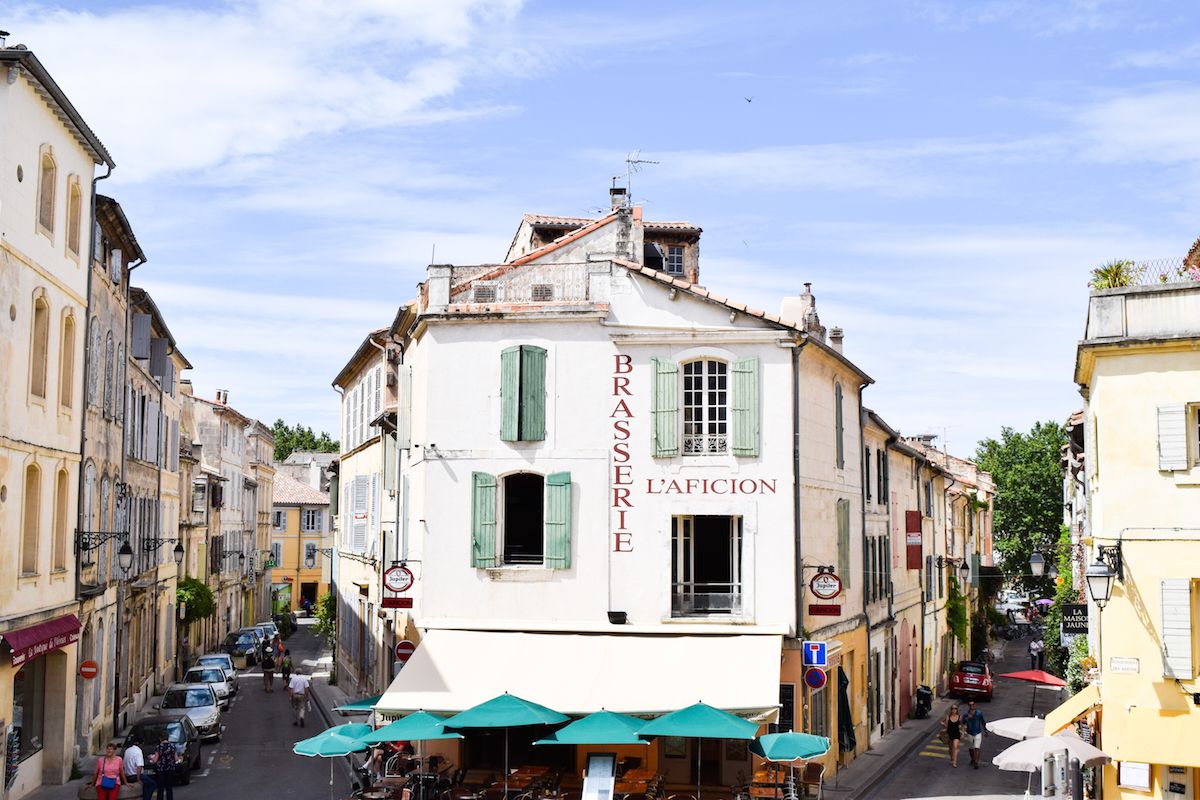 Restaurants
Arles offers an enticing culinary scene, with an array of restaurants showcasing both traditional Provençal cuisine and innovative culinary creations. Here are the best restaurants in Arles for a memorable dining experience:
L'Atelier de Jean-Luc Rabanel: A two-Michelin-starred restaurant, Chef Jean-Luc Rabanel's establishment serves up creative and flavorful dishes made from fresh, local ingredients.
La Chassagnette: Located just outside Arles, this Michelin-starred restaurant emphasizes organic and locally-sourced produce. The garden setting and seasonal menu offer a unique culinary experience.
Le Gibolin: This intimate restaurant in the heart of Arles focuses on regional cuisine with a modern twist. Their regularly changing menu highlights seasonal produce.
La Gueule du Loup: Situated in a charming alley, La Gueule du Loup offers traditional Provençal dishes in a cozy setting. The restaurant is praised for its friendly service and authentic flavors.
L'Ouvre Boîte – Chez Françoise: A popular bistro known for its home-cooked meals and lively atmosphere. The menu features local specialties and offers great value.
Le Criquet: This restaurant, near the Arles Amphitheatre, is famous for its seafood dishes, including the much-praised bouillabaisse. Their outdoor terrace is a pleasant dining spot in the warmer months.
Le Jardin des Arts: A chic restaurant located within the Hôtel Particulier, Le Jardin des Arts offers fine dining in a beautiful garden setting. The cuisine emphasizes local ingredients prepared with an artistic touch.
La Telline: For an authentic seafood experience, La Telline focuses on dishes made from the small shellfish known as tellines, prepared in various traditional ways.
Le Galoubet: A favorite among locals, Le Galoubet offers a menu filled with Provençal favorites and a well-curated wine selection. The charming interior adds to the overall appeal.
Domaine de Manville: A short drive from Arles, this restaurant within a luxury resort offers an elegant dining experience, with a focus on locally-sourced ingredients and Provençal flavors.
A Côté: Perfect for a more casual experience, A Côté offers tapas-style dining with a menu that emphasizes regional products and creativity.
Whether you seek fine dining at Michelin-starred establishments or a casual meal at a bustling bistro, Arles offers a diverse selection of restaurants that cater to different tastes and budgets.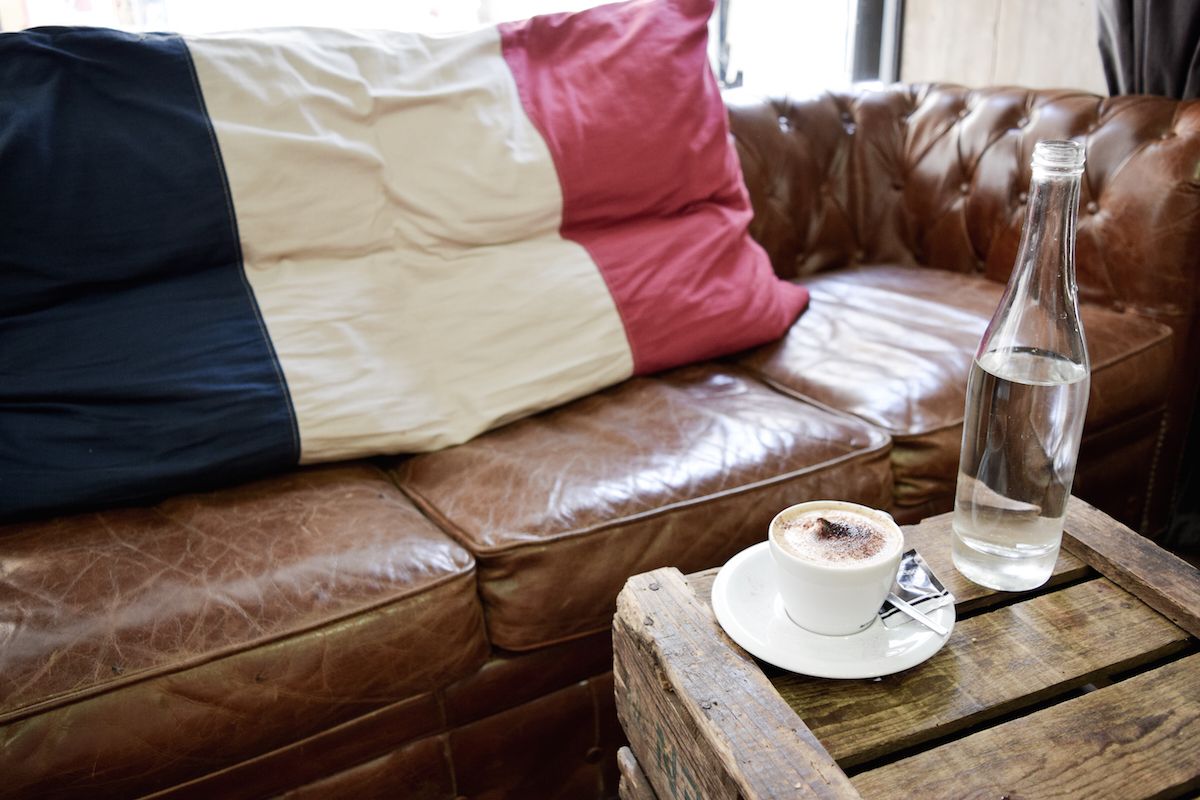 Cafés
What's wonderful about Arles is the people are so friendly! In the morning, I stopped by a coffee shop called Café Factory République on Rue de la République to order a cappuccino, and the owner was so nice, telling me to take a seat after I ordered and he would bring my coffee to me. He asked me how I was doing and was genuinely curious where I was from, and how I liked Arles. I had just arrived so I didn't have much to say but he made a point to offer me some advice on where recommended me to go! It was such a wonderful gesture that I almost never experienced in New York! On my way out, he complimented me on my French and told me I was always welcome to come back.
Le Monde de Sophie – 14 Rue de la République
Café Factory République – 35 Rue de la République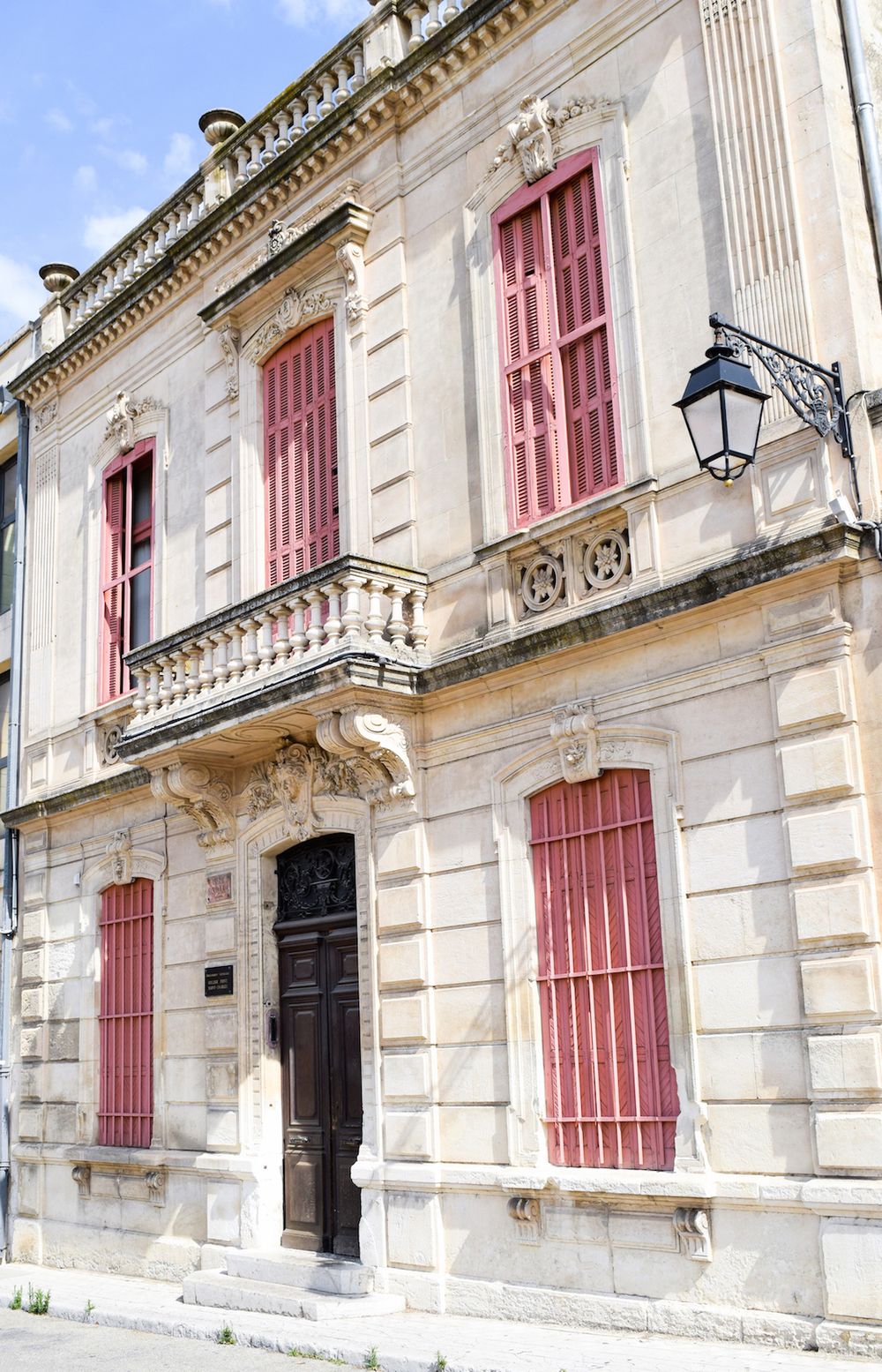 What to Do & See in Arles
There are so many interesting things to do and see in Arles! Arles is renowned for its rich history, stunning architecture, and vibrant cultural scene.
Attractions
Here are the best attractions that should be on your agenda!
Arles Amphitheatre (Les Arènes d'Arles)
One of the city's most iconic landmarks, this well-preserved Roman amphitheater dates back to the 1st century CE and is still used for events and performances.
The Roman Theatre
Though partially ruined, the Roman Theatre is a majestic site that offers insight into the grandeur of ancient Roman entertainment. Occasionally, it still hosts concerts and theatrical performances.
Alyscamps
This ancient Roman necropolis is known for its tranquil ambiance and its alignment of sarcophagi. It's also famously depicted in several paintings by Vincent van Gogh.
Thermes de Constantin
The remnants of the Roman baths, or Thermes de Constantin, showcase the sophisticated engineering of ancient Roman public bathing facilities.
Church of Saint Trophime
Known for its stunning Romanesque architecture and intricate sculptures, the Church of Saint Trophime is a masterpiece of medieval religious art.
Camargue Natural Park
Just a quick drive away from Arles, the Camargue is a breathtaking natural reserve known for its wild landscapes, unique birdlife, and animal inhabitants.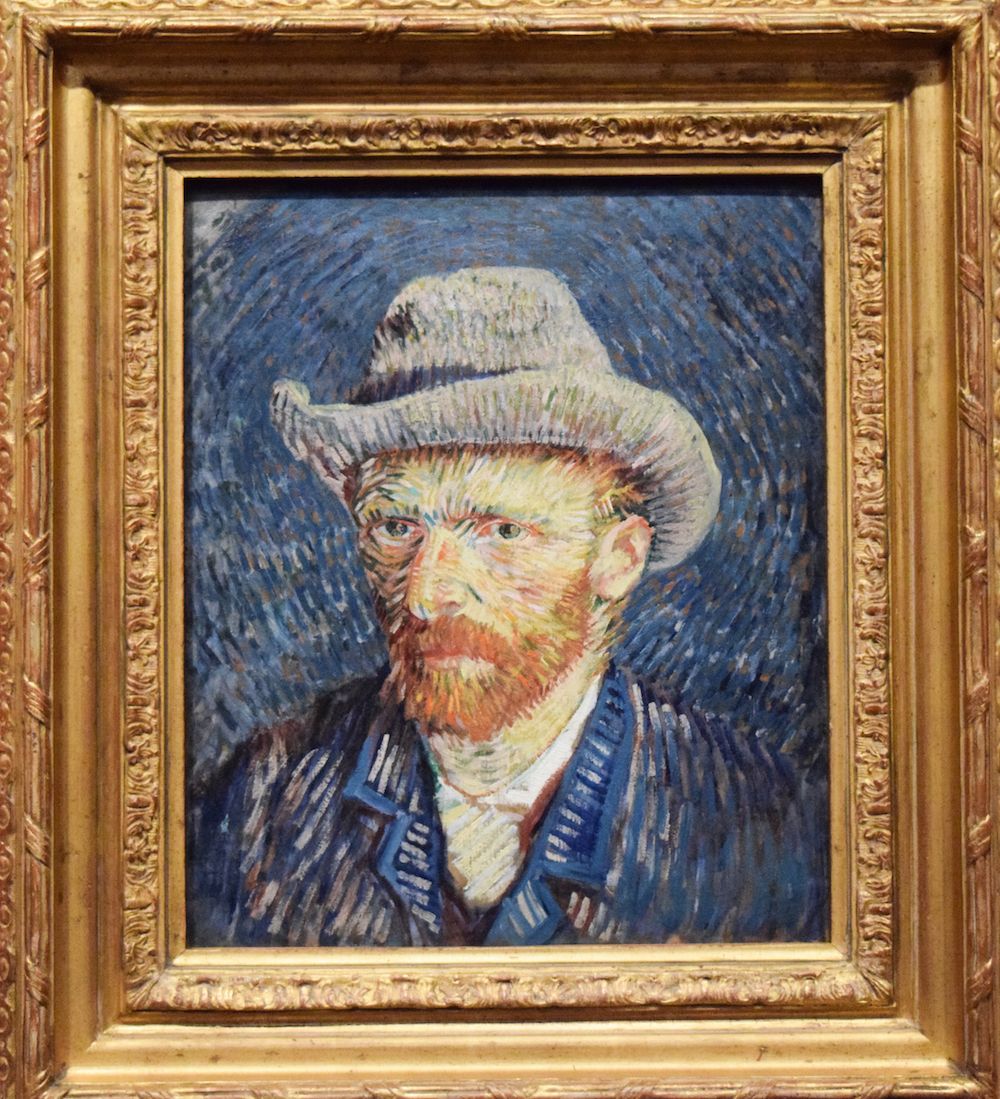 Museums
These are the best museums in Arles for art lovers.
Fondation Vincent van Gogh
Dedicated to the famous painter who spent a prolific period in Arles, the Vincent Van Gogh Foundation offers exhibits that explore Van Gogh's legacy and influence on contemporary art.
Musée Réattu
Housed in a former Grand Priory of the Order of Malta, this museum features a collection of modern and contemporary art, including works by Picasso.
Musée de l'Arles et de la Provence Antiques
This museum houses an extensive collection of artifacts from Arles' Roman period, including the remarkable Arles Rhône 3 shipwreck.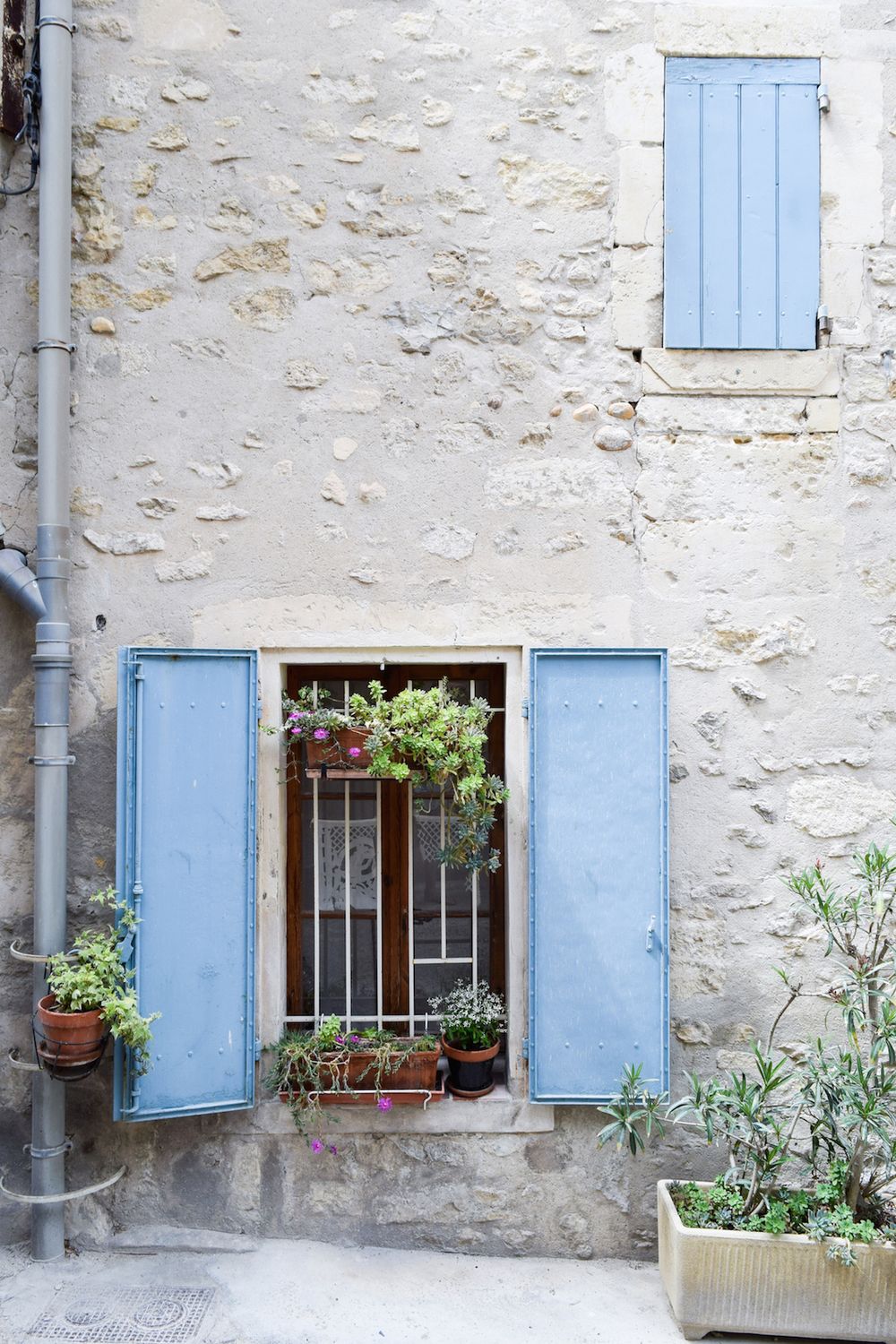 Day Trips from Arles
A number of interesting destinations lie within an hour or two of Arles. If you'd like to get out of town for a day, Nimes is a short train ride away. The UNESCO world heritage sites of Avignon are easily within reach.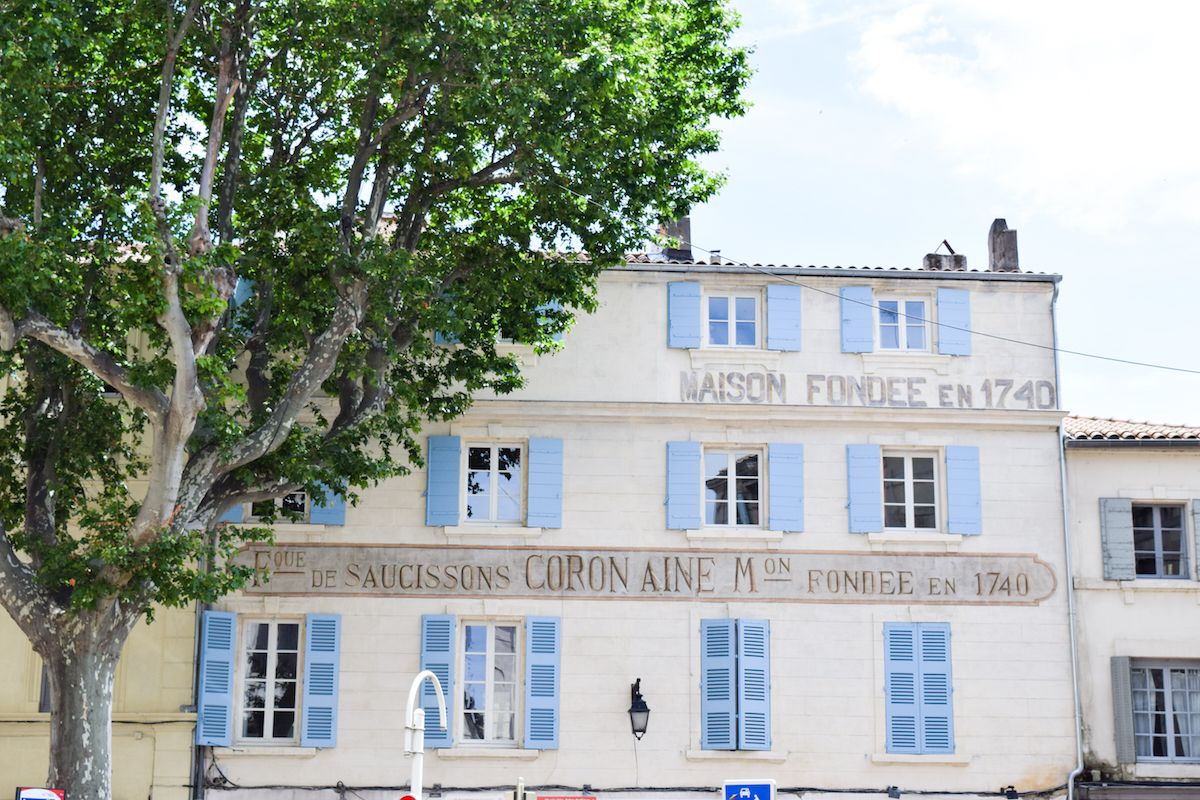 Are you planning a trip to Arles or have you been before? Let us know in the comments!