For a long time, I've wanted to visit the Pierre Soulages Museum, which opened in 2014 in the southern central department of France, Aveyron, in a town called Rodez, where he was born in 1919. I briefly worked in press for Galerie Perrotin, a New York gallery that co-hosted an exhibition of his that same year where I had to chance to see up close and personal his famous black paintings, a phase that came to be known as Outrenoir.
Who is Pierre Soulages?
In case you are not familiar with Pierre Soulages, I'll share a little bit of background. Soulages is the most celebrated living French artist, having been described as "the world's greatest living artist" by former French president François Hollande in 2014. He became known as the "painter of black" due to his strong interest in the color and the way it reflects light.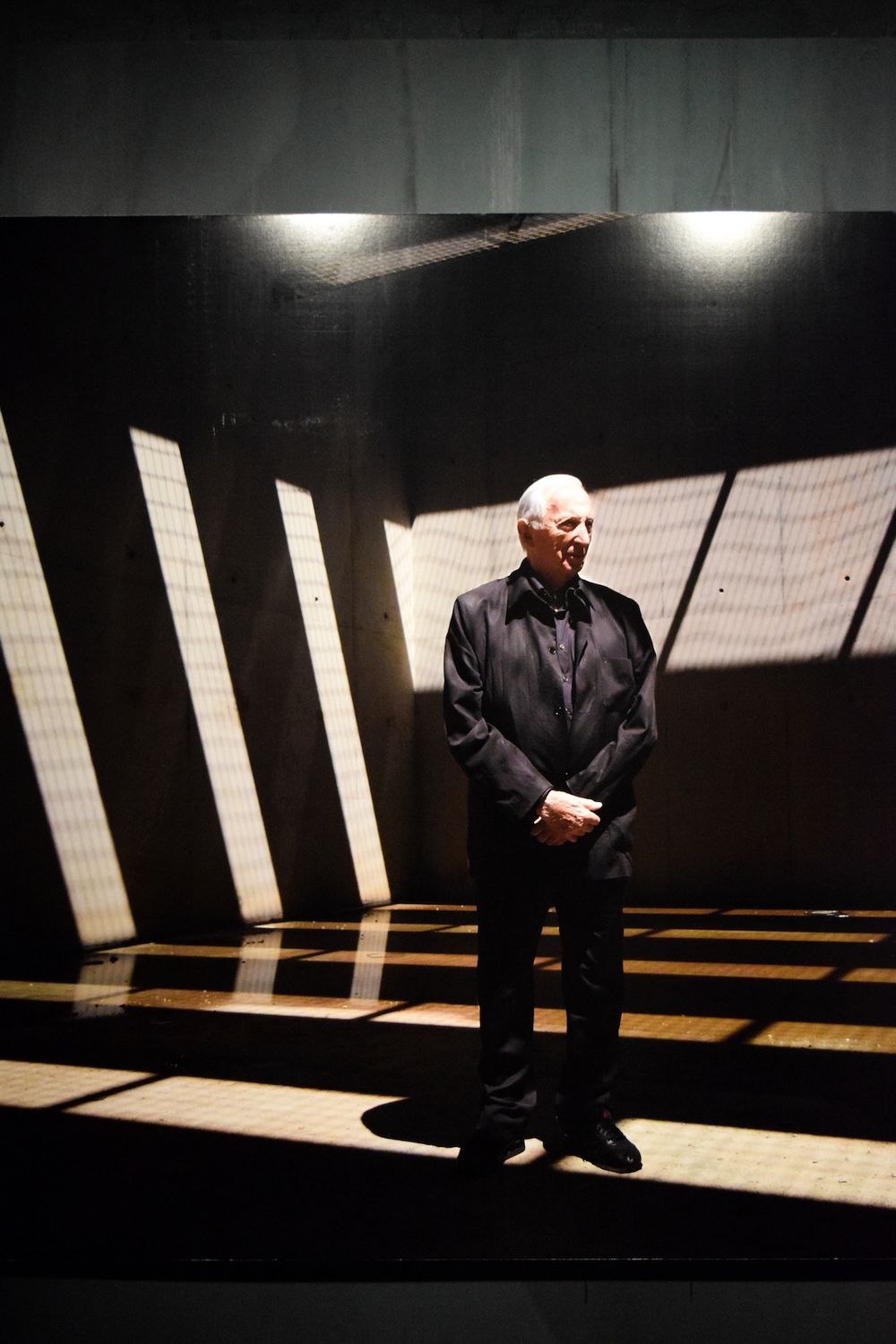 Soulages was born on December 24, 1919 at 4 rue Combarel in Rodez, France to a father who built coaches. 20 years later, he was accepted into the Paris Fine Arts School, but rejected the offer and returned to his native Rodez. Instead, in 1942, Soulages attended the Montpellier Fine Arts School and married his wife Colette Llaurens. In 1946, the pair moved to Courbevoie and Soulages started practicing his craft non-stop: painting!
In 1949, at the age of 29, he had his first solo exhibition at Lydia Conti gallery in Paris. He was also a part of various group exhibitions in New York, London, Copenhagen and Sao Paolo. Two years later, the French government purchased the painting Peinture 146 x 114 cm (1950) from Soulages!
In 1954, Soulages held his first solo exhibition in New York, thanks to gallery owner Samuel Kootz. In the late 1950s, Soulages mingled with celebrated artists including Mark Rothko, Willem de Kooning, Robert Motherwell and Frank Kline. Finally, he built a house in Sète, overlooking the Mediterranean Sea, while maintaining a studio in Paris.
In 1967, a Soulages exhibition was organized at the National Modern Art Museum in Paris. This was the first French museum to dedicate an entire exhibition to Soulages!
The following decade, Soulages developed his "black-light technique" that later became known as Outrenoir.
"When light is reflected on black, it transforms and transmutes it. It opens a mental field all its own." – Pierre Soulages
In 2009, a retrospective was held at the Centre Pompidou in Paris including a hundred Soulages works from 1946 all the way to 2009!
In 2014, the Pierre Soulages Museum was finally opened!
Getting to the Musée Soulages in Rodez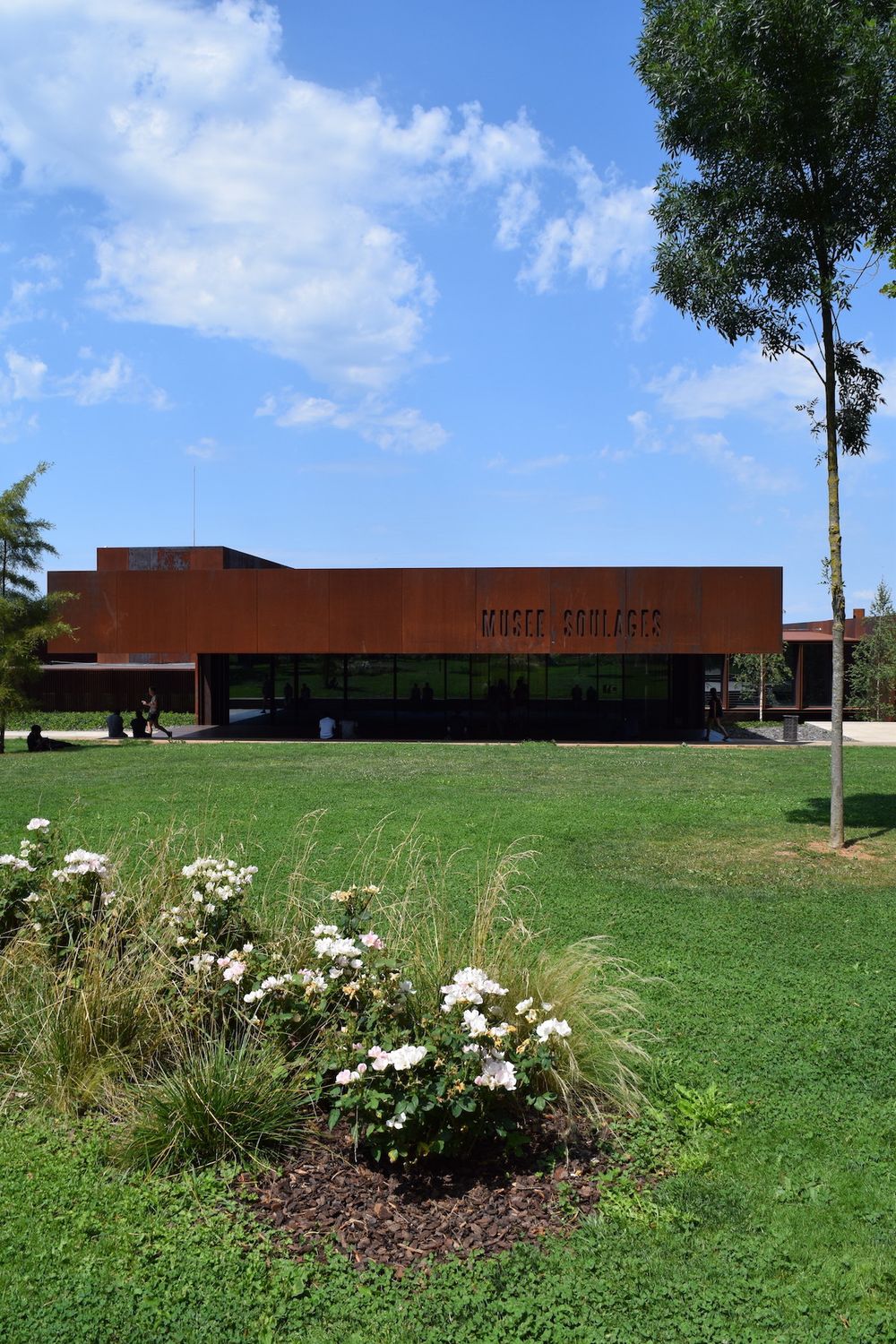 I was staying in Toulouse during the time I visited the museum, which looking back is quite far, but I made it a small day trip. I took the local TER train on the French railway to Rodez, a journey which took about 2 hours, one way.
From there, I walked to the museum (not the best idea during the middle of July, but doable!) which took about 30 minutes. There is also a local bus you can take into town if you prefer. If you do walk, know that the journey there will be partially uphill, and the way back will be mostly downhill.
I was confused about where exactly the entrance was, and of course I entered on the wrong side. Save yourself the stairway climb, and enter from the south side of the museum!
Admission to the Musée Soulages
Admission to the Musée Soulages gets you access to all 3 museums of Rodez, and there is no way to only purchase a ticket to one museum at a time. One adult admission is 11 euros. Photography is allowed inside, without a flash.
Inside the Musée Soulages
The Soulages museum is housed a modern structure reminiscent of brutalist architecture. The Pierre Soulages Museum is a bit smaller than I expected overall, and only 2-3 rooms feature works on canvas. It was quite refreshing for me to see so many beautiful works of Pierre Soulages.
What's interesting about Soulages is that he tends to prefer his paintings function as walls themselves, rather than artwork hanging against a wall. For this reason you'll often see them displayed in his exhibitions hanging from the ceiling, diving a room in two.
"I always liked paintings to be walls rather than windows. When we see a painting on a wall, it's a window, so I often put my paintings in the middle of the space to make a wall. A window looks outside, but a painting should do the opposite—it should look inside of us."

– Pierre Soulages
Here are my favorite works:
Outrenoir
The Outrenoir portion of the museum was perhaps my favorite as its truly characteristic of Soulages. "Outrenoir," meaning "beyond black," was the name Soulages gave to the style of work when he discovered in 1979 how light reflected off his black canvases. He noticed how depending on how thick the paint was, it bounced off the various mountains and troughs of paint on the canvas. He experimented with using thick brushstrokes with heavy amounts of paint to give even more literal depth to his work, and thus more light reflections. While these canvases are nearly entirely black, they play with the light in the room ever so softly.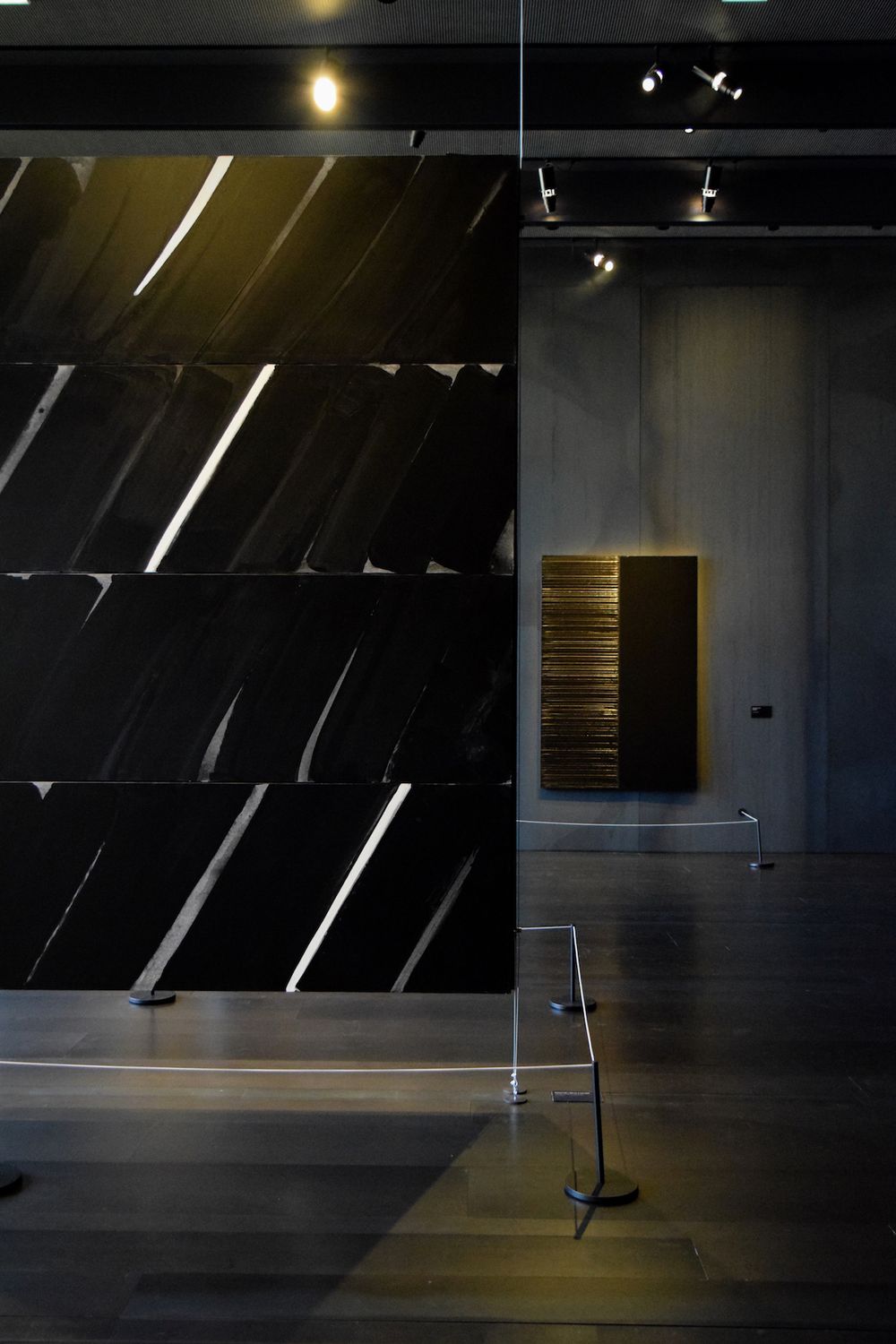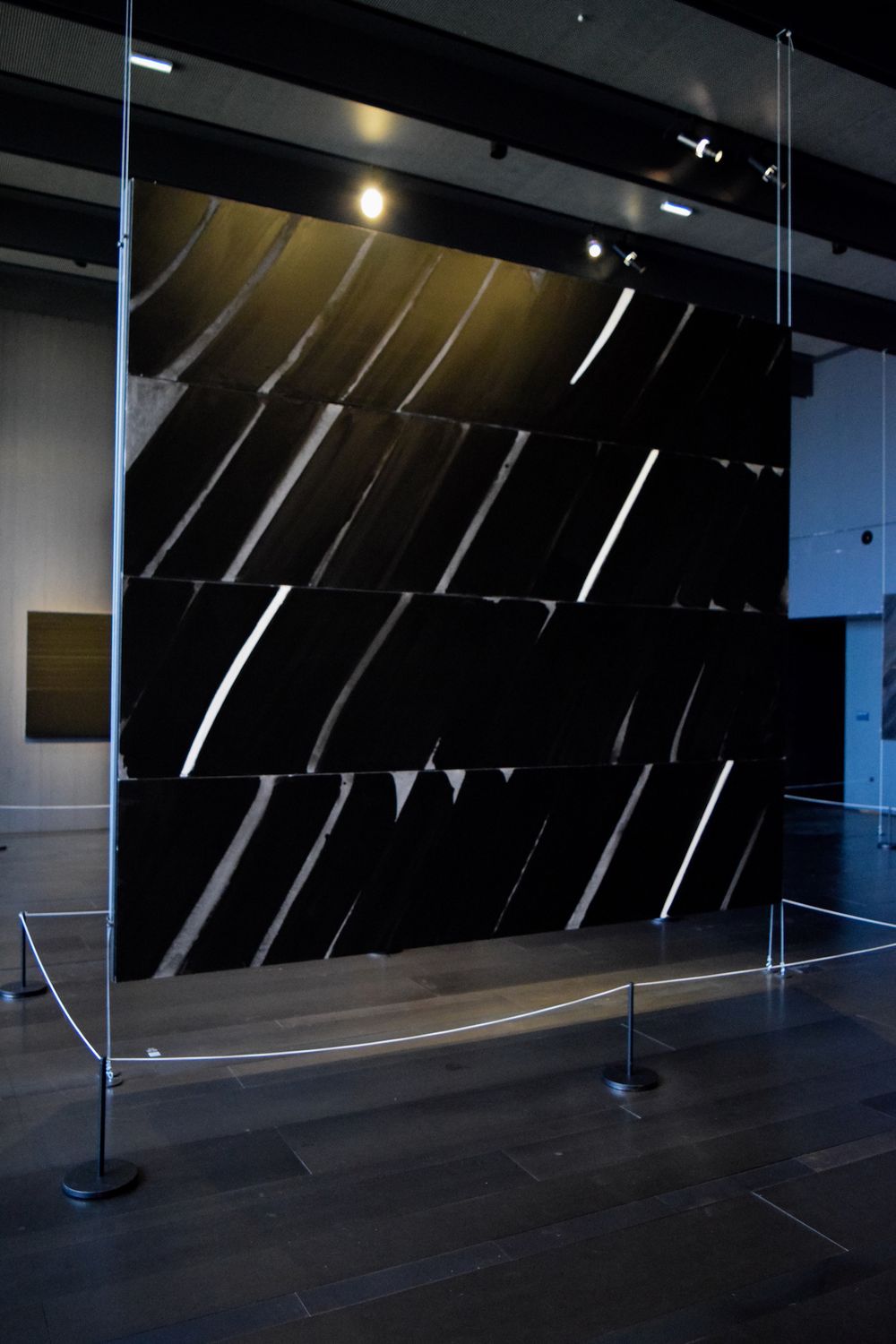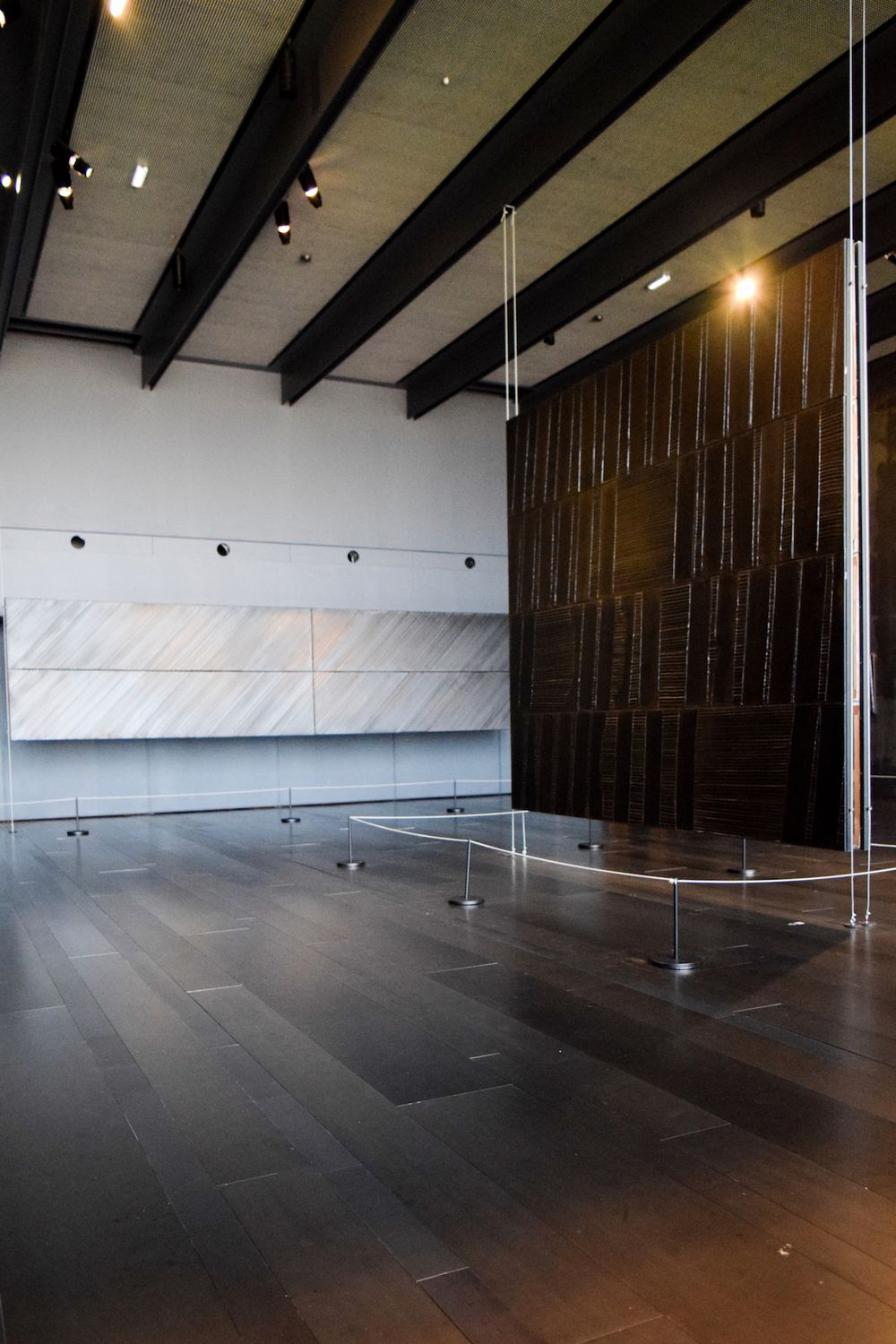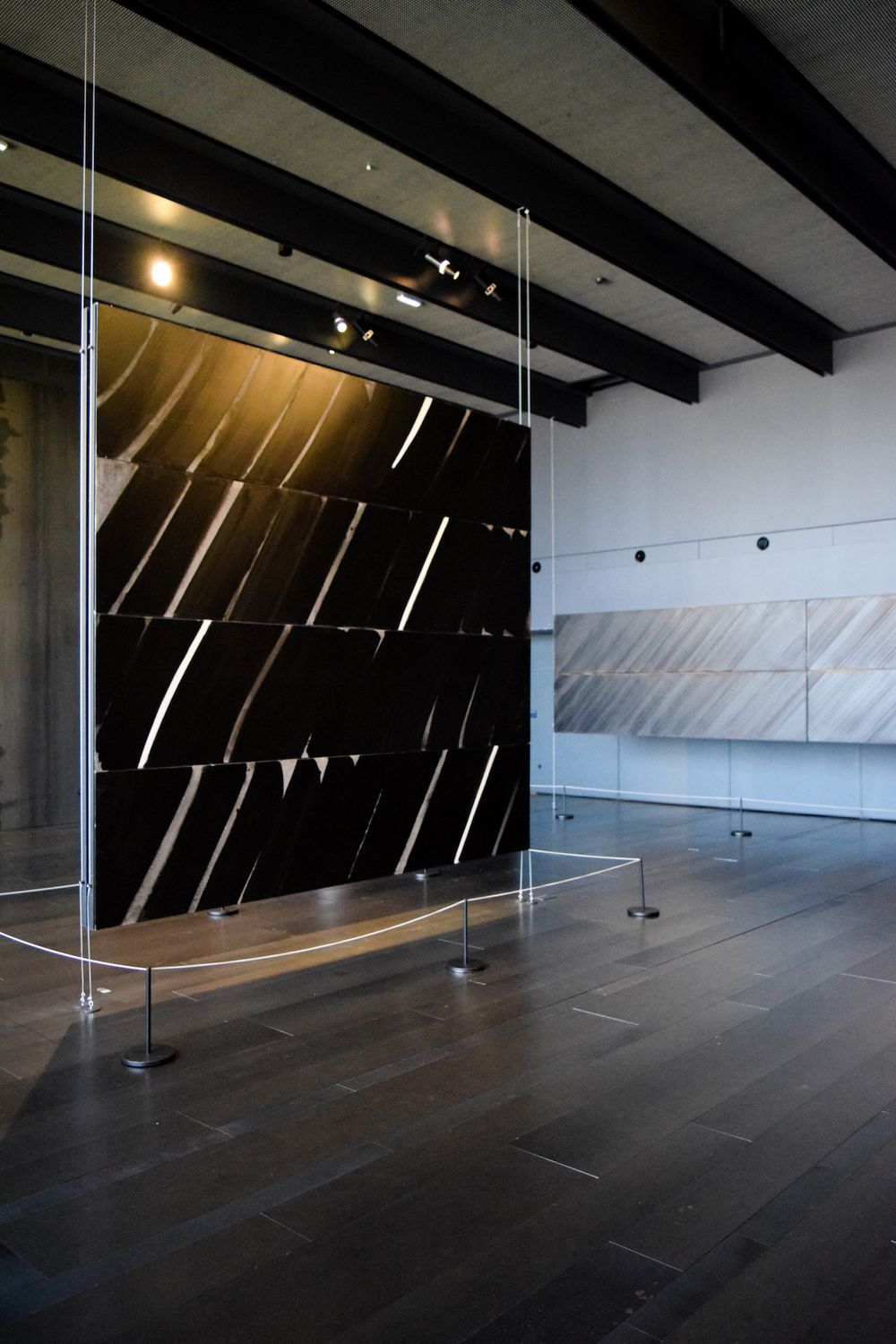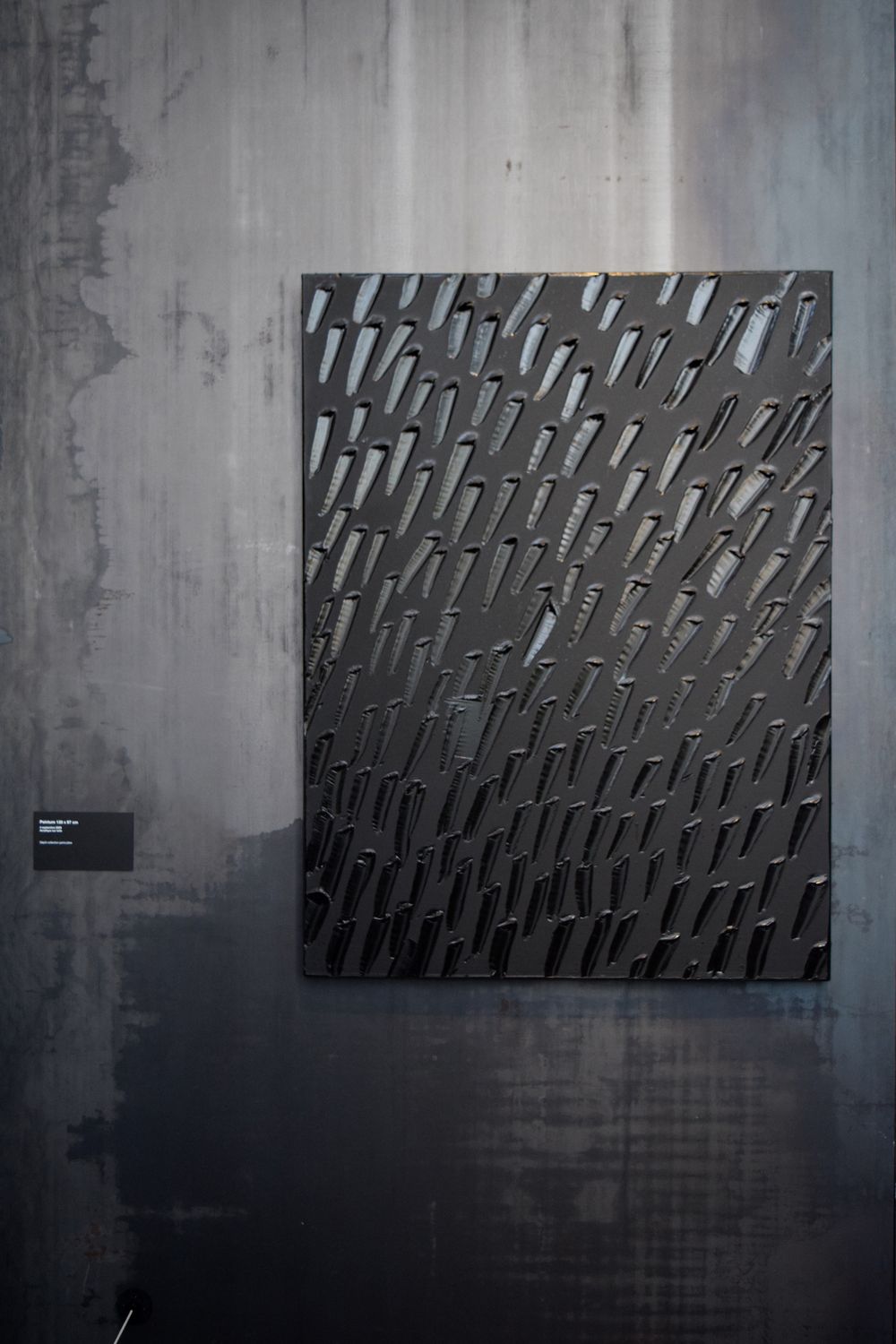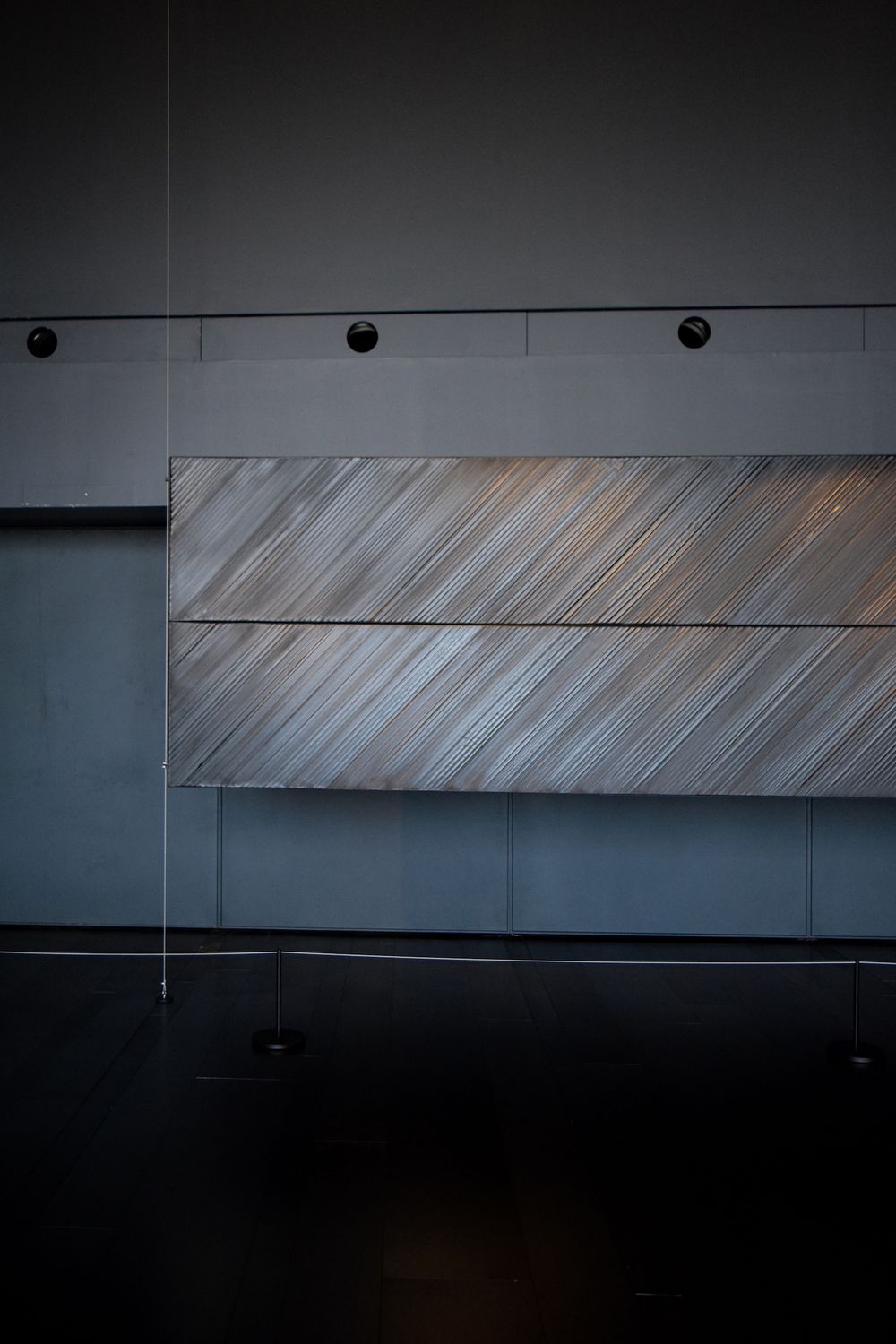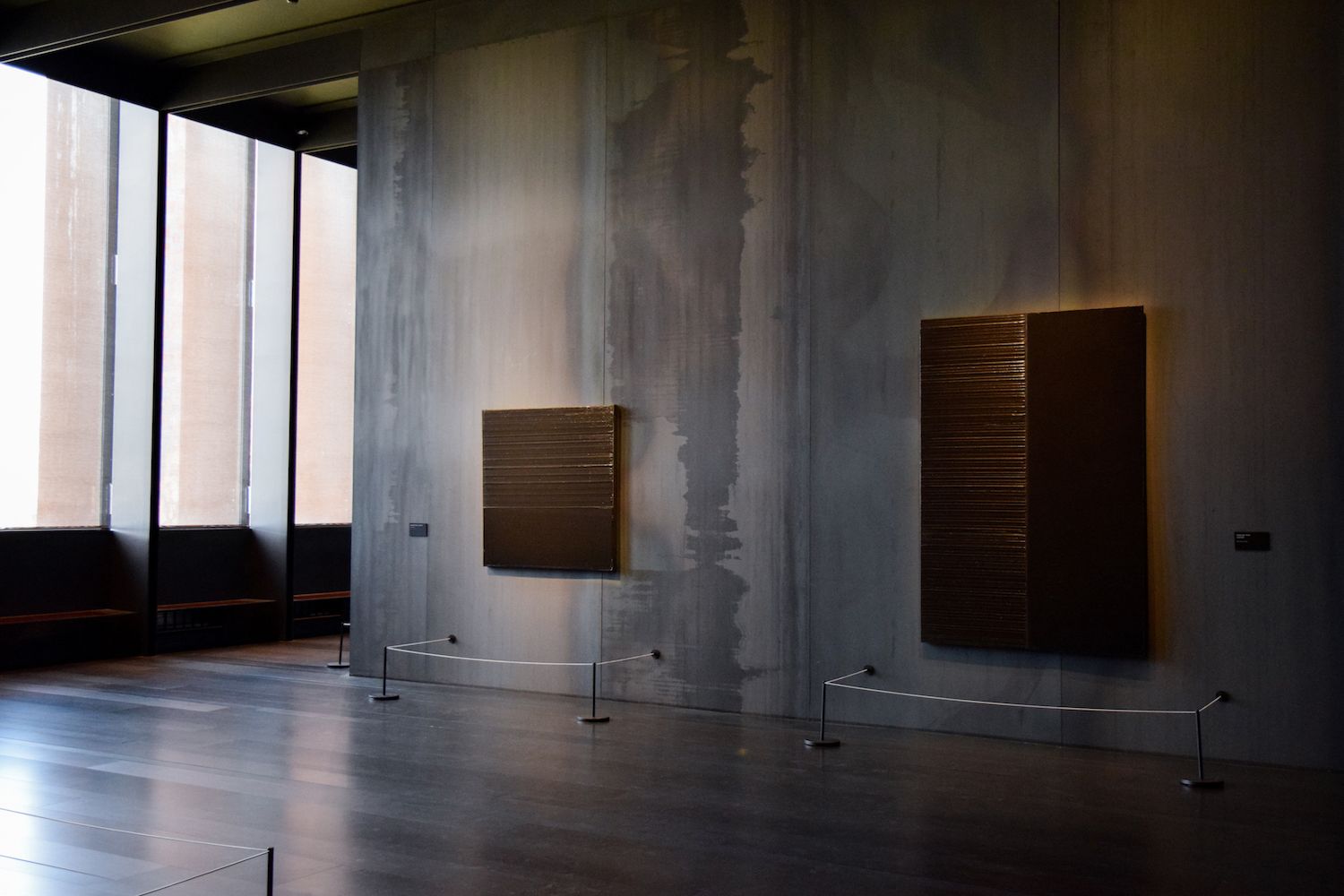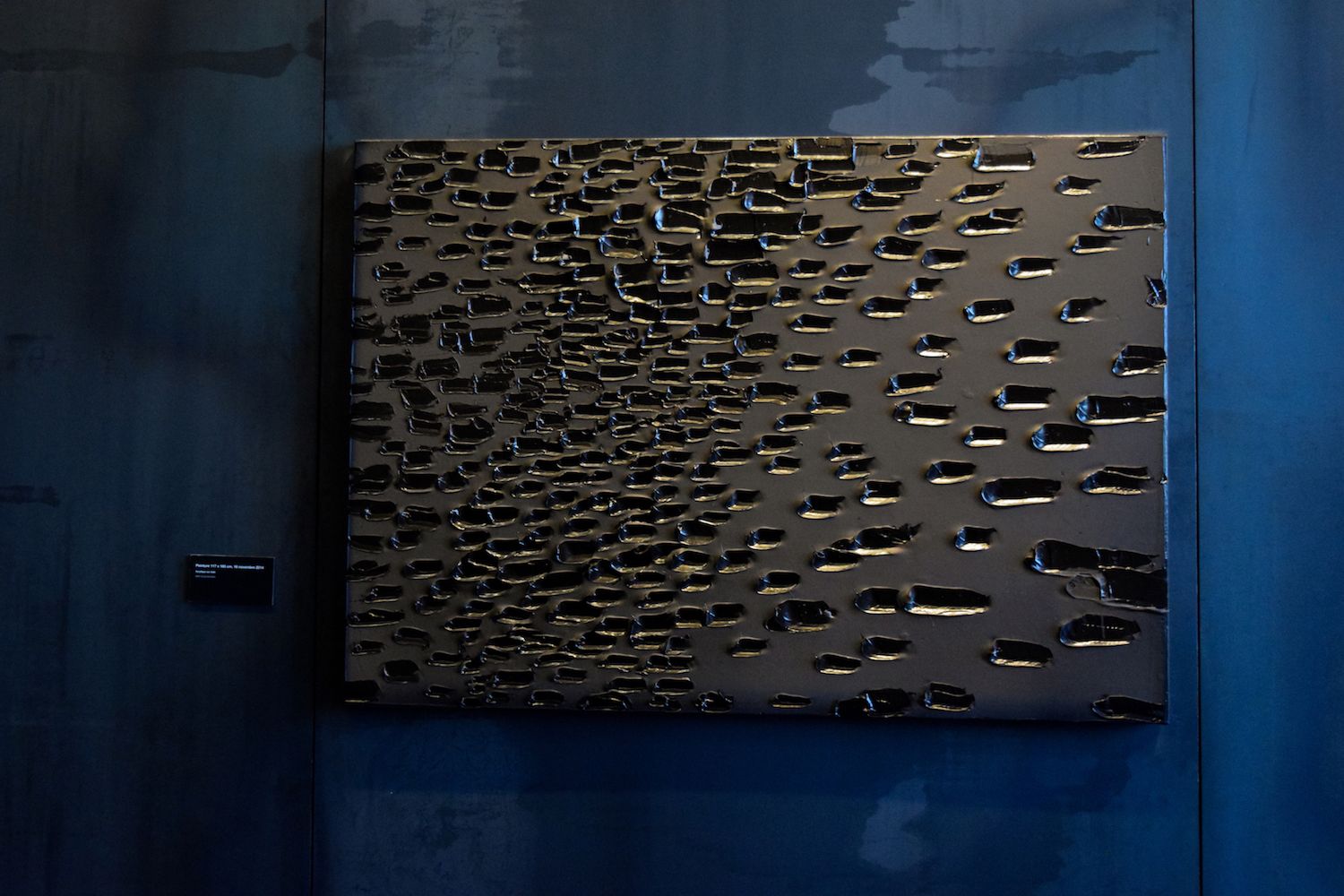 Paintings on Canvas
The paintings on canvas were generally works created before Soulages' Outrenoir discovery, and were certainly reminiscent of American mid-century painters like Mark Rothko. Here, Soulages experiments with large scale, nearly monochrome but not quite canvases, mostly in dark blue, dark orange and black. The paintings are representative of the minimalist movement of the 1960s!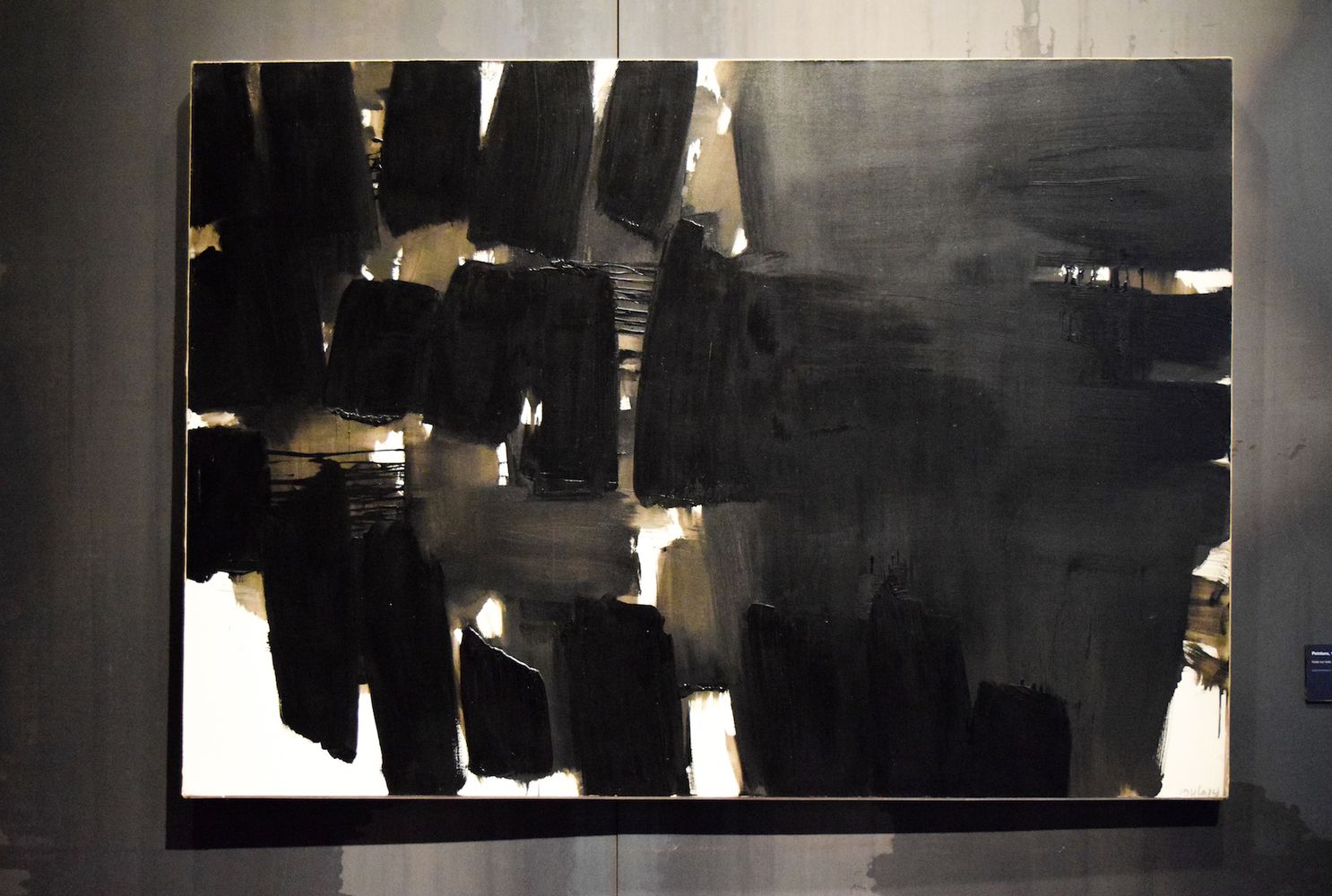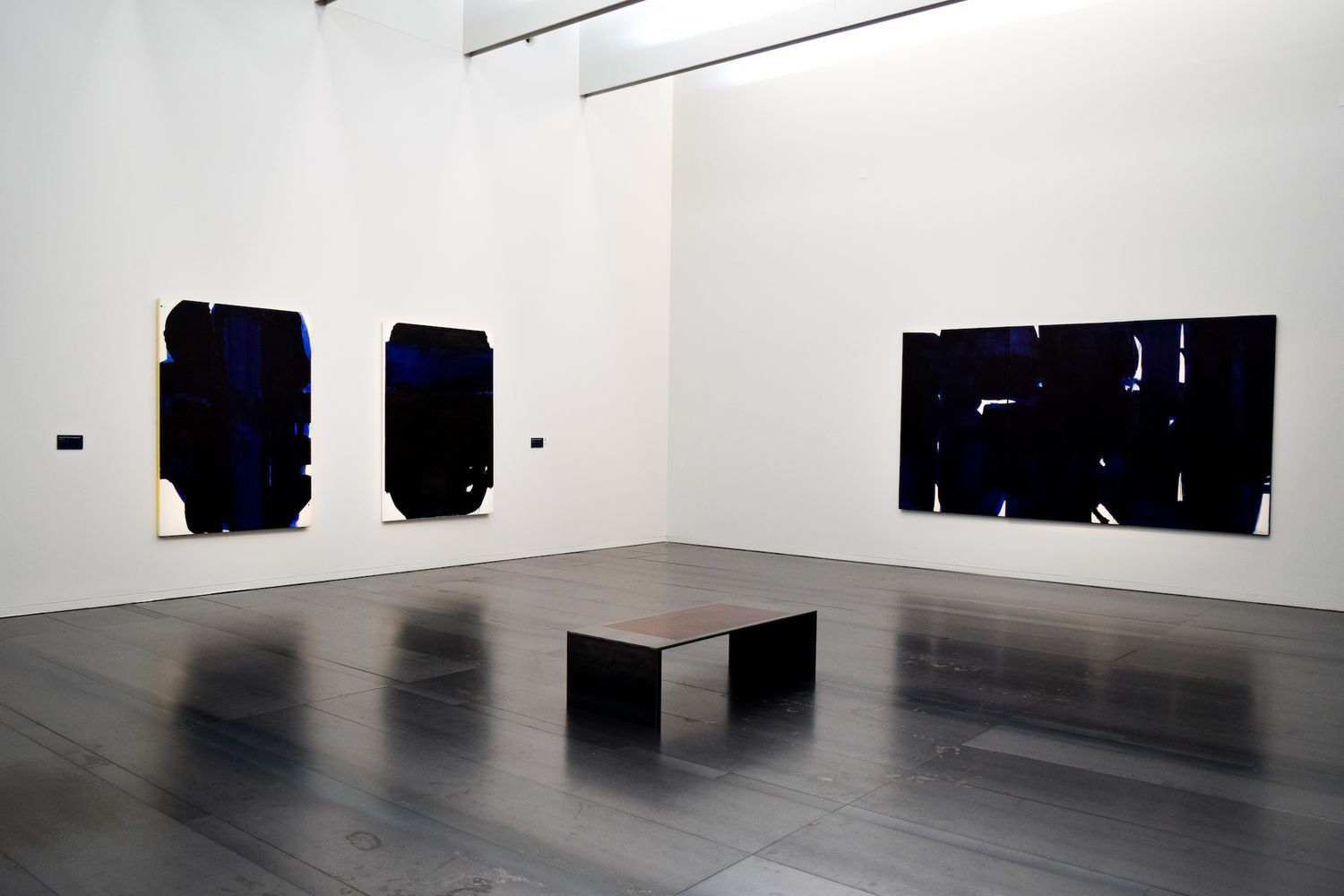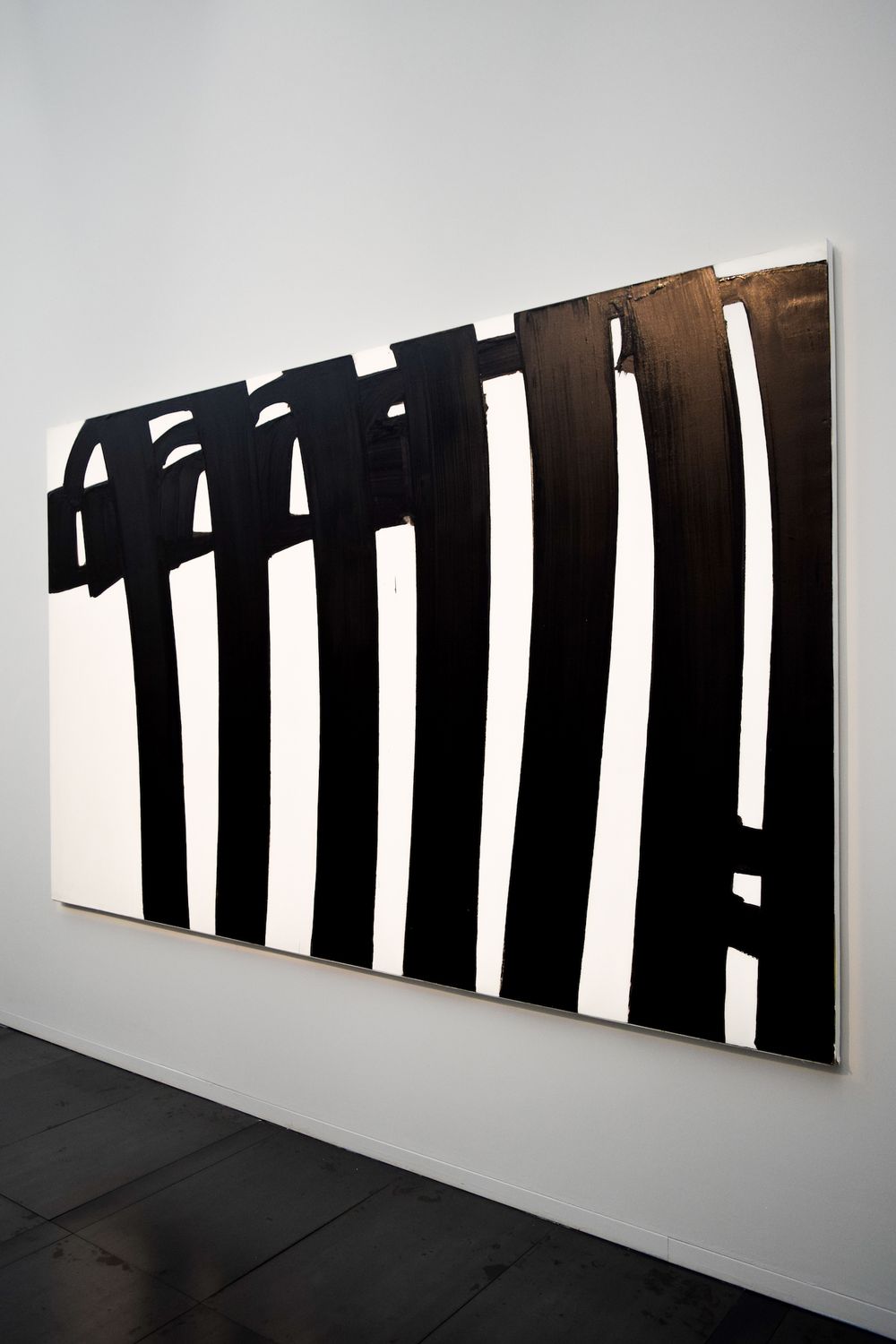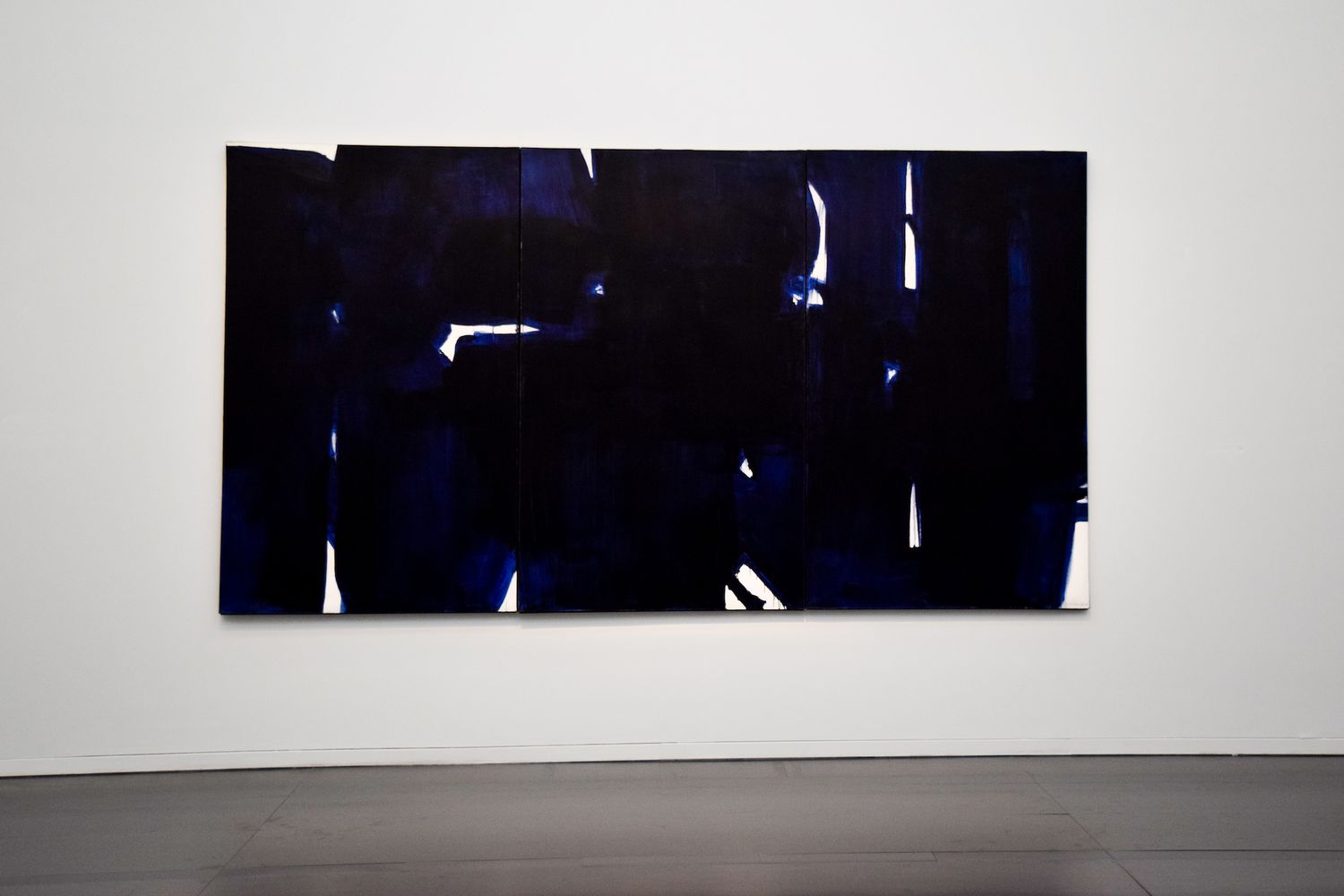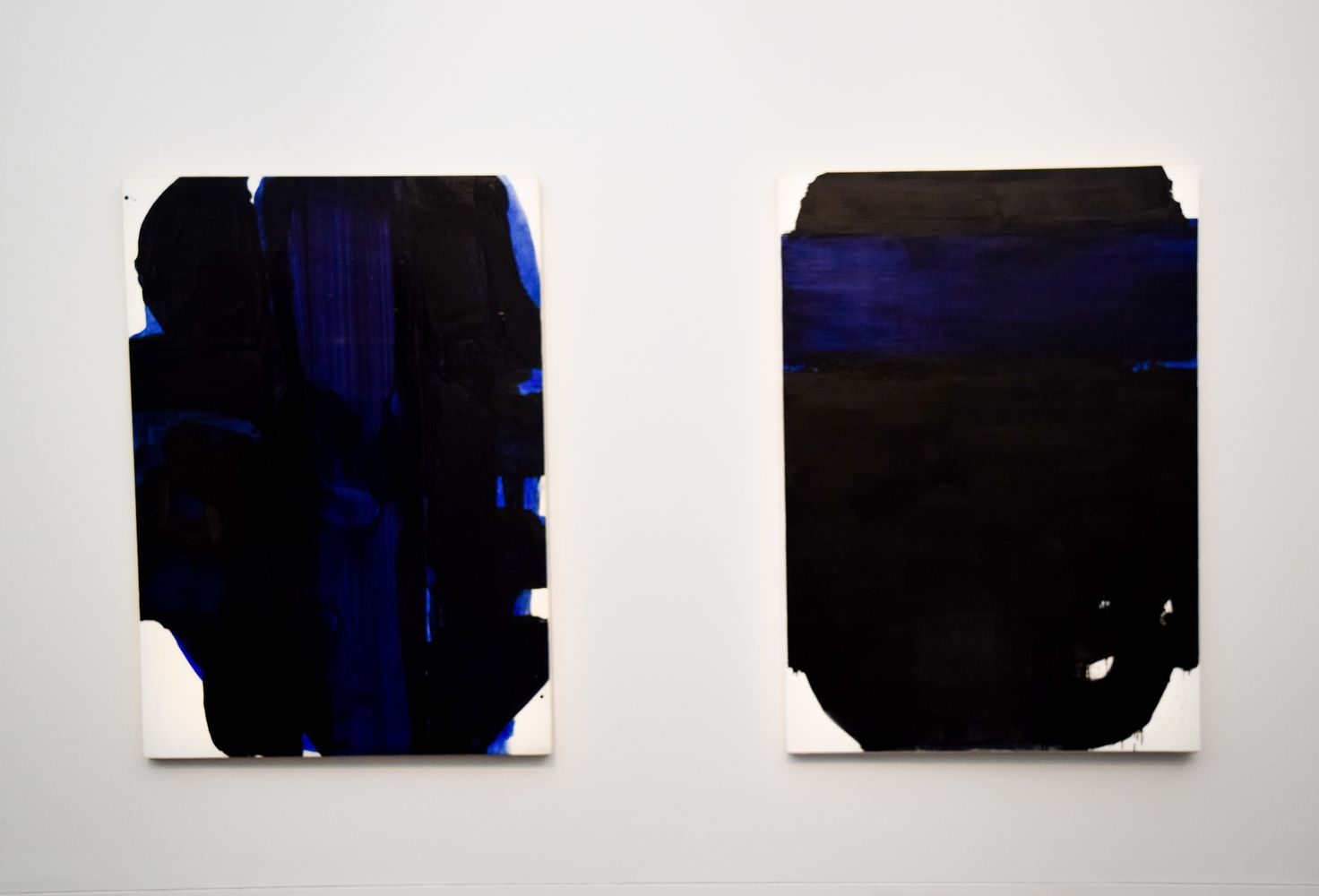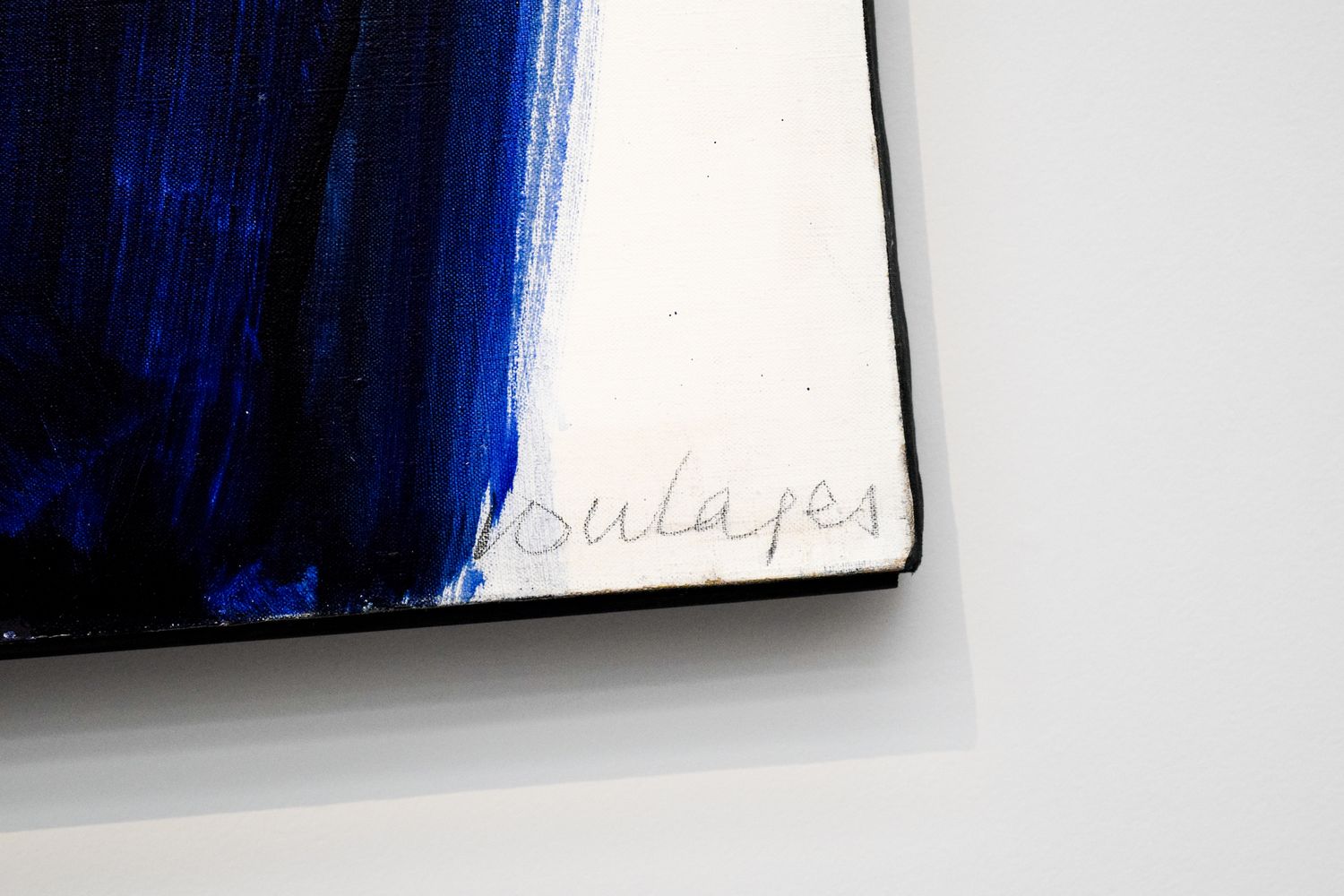 Visit the Museum
I definitely recommend a visit to the Musée Soulages if you find yourself in the Aveyron area.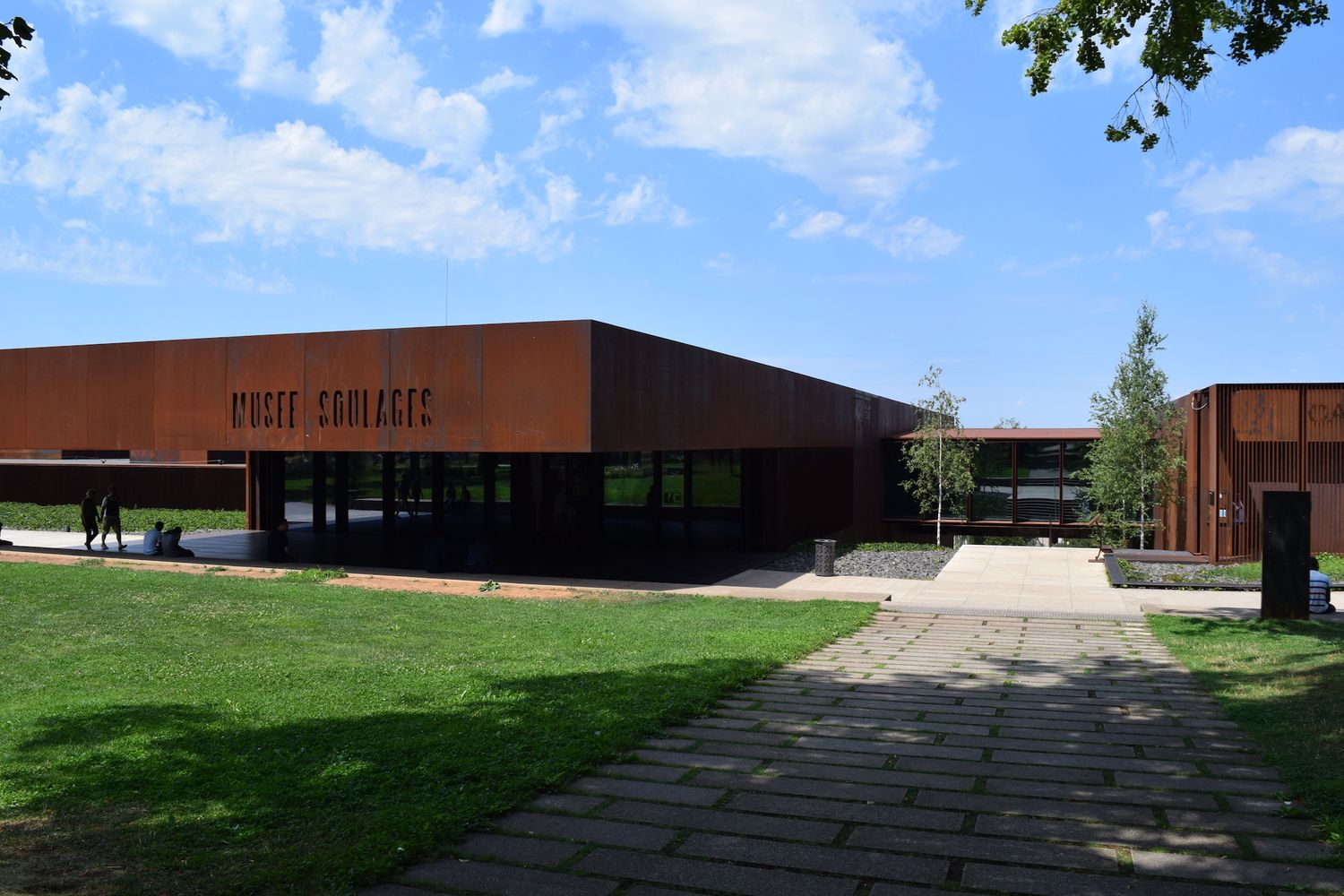 Musée Soulages
Jardin du Foirail, Avenue Victor Hugo, 12000 Rodez
Enter on the south side of the museum
Open Tuesday to Sunday with varying seasonal hours
While I didn't have a chance to explore Rodez, I did manage to snap this picture from a lookout on my way back to the train station!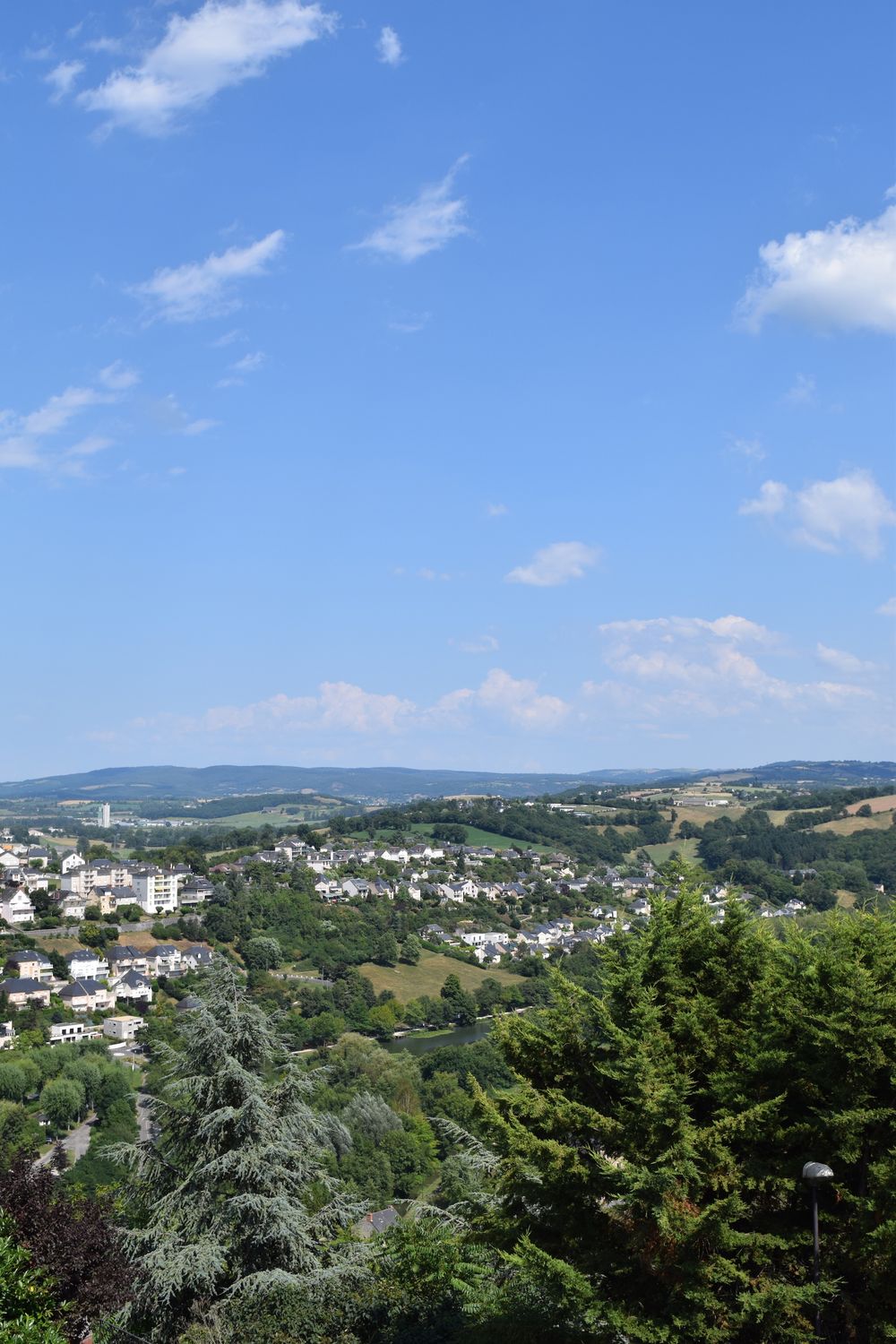 Pin this for later: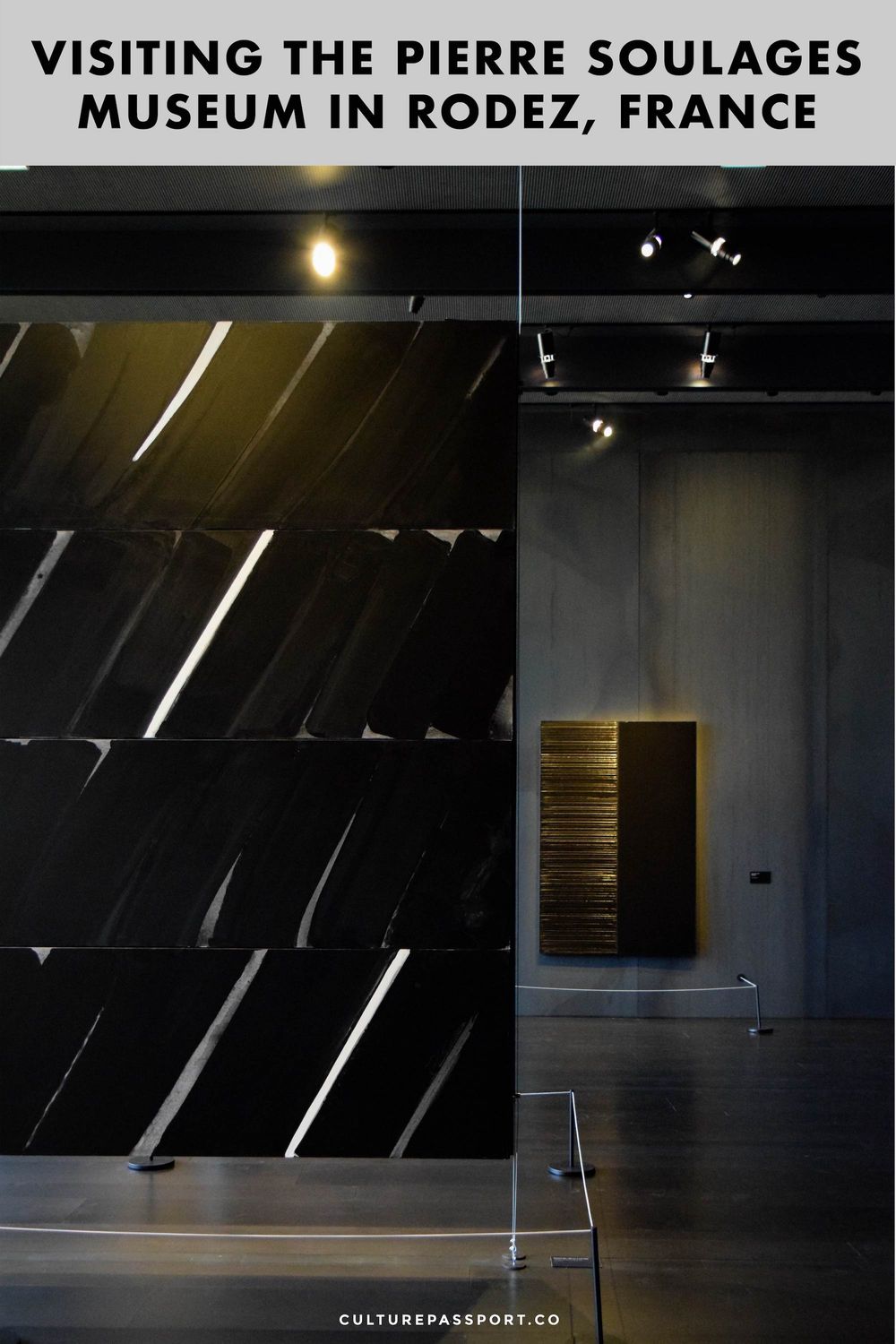 Next, read about the best things to do in Toulouse!