Pierre Soulages is one of my favorite painters in the world. Here is a little bit of information about this modern French artist.
Pierre Soulages Childhood
Pierre Soulages, born on December 24, 1919, in Rodez, France, is one of the most prominent abstract artists of his time. From an early age, he showed an inclination towards art and studied at various art schools, including the École des Beaux-Arts in Paris.
First Solo Exhibition
He had his first solo exhibition in Paris in 1949, and his works quickly gained international recognition. Throughout his career, Soulages's paintings have been exhibited in numerous galleries and museums across the world.
Outrenoir
Soulages's work has become synonymous with a style referred to as "Outrenoir" or "beyond black," in which he explores the light reflected off the color black through the use of different textures.
Despite being primarily associated with abstract painting, Soulages also worked in other mediums such as printmaking and sculpture. His large-scale stained glass windows for the Sainte-Foy abbey church in Conques are another testament to his artistic prowess.
Soulages's fascination with prehistoric art, especially the cave paintings of Lascaux, influenced his abstract style, emphasizing form and light rather than representation.
Galerie Perrotin NYC Exhibition
The black paintings of celebrated French artist Pierre Soulages were currently on view at Galerie Perrotin's former Upper East Side location on Madison Avenue in 2014. The dark paint has just enough shine to gently reflect the ceiling lights on their bumpy surfaces. The repetitive strokes of Soulages combine to form minimalist patterns of their own. Many of these beautiful canvases hang effortlessly from the ceiling, some of them back to back so viewers can surround them. Others hang with their backs fully exposed, revealing the artist's handwritten signature, dimensions and date of completion…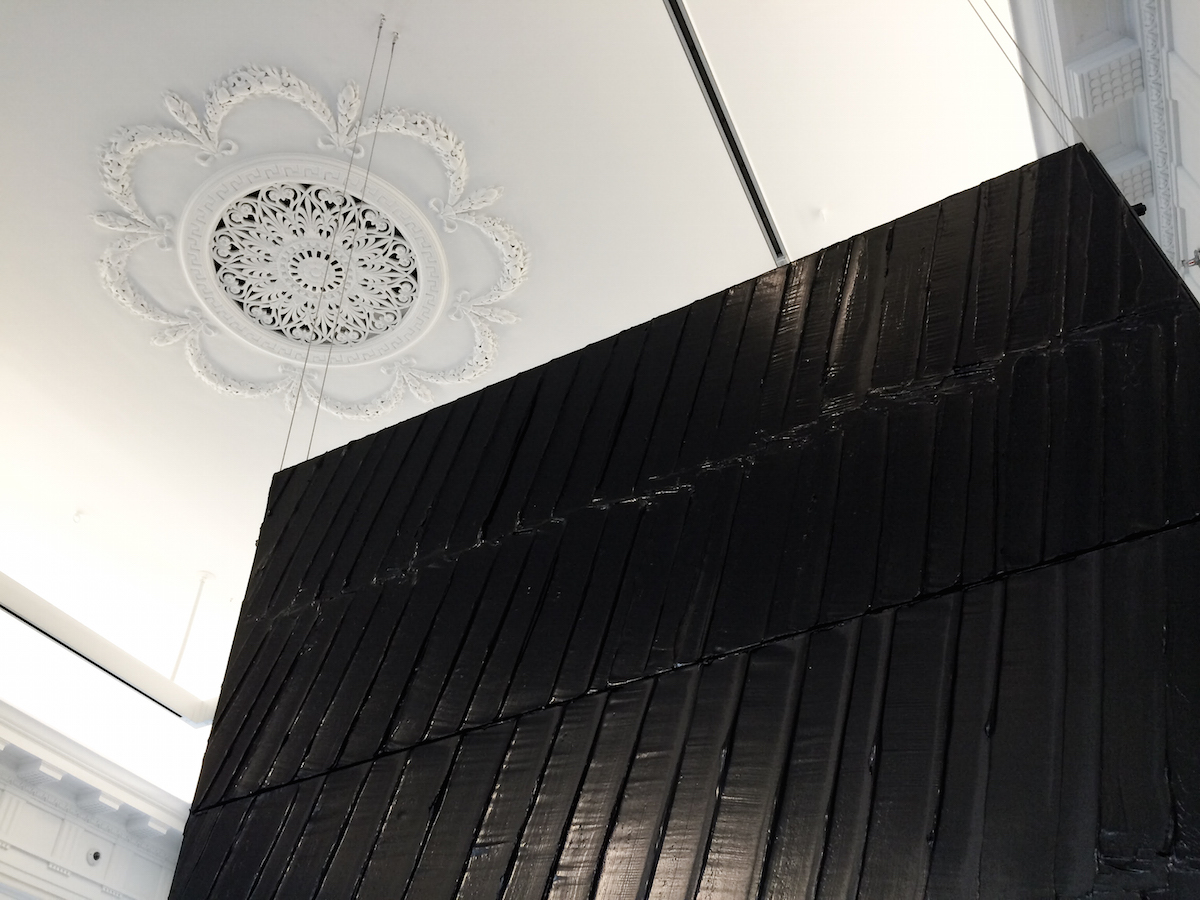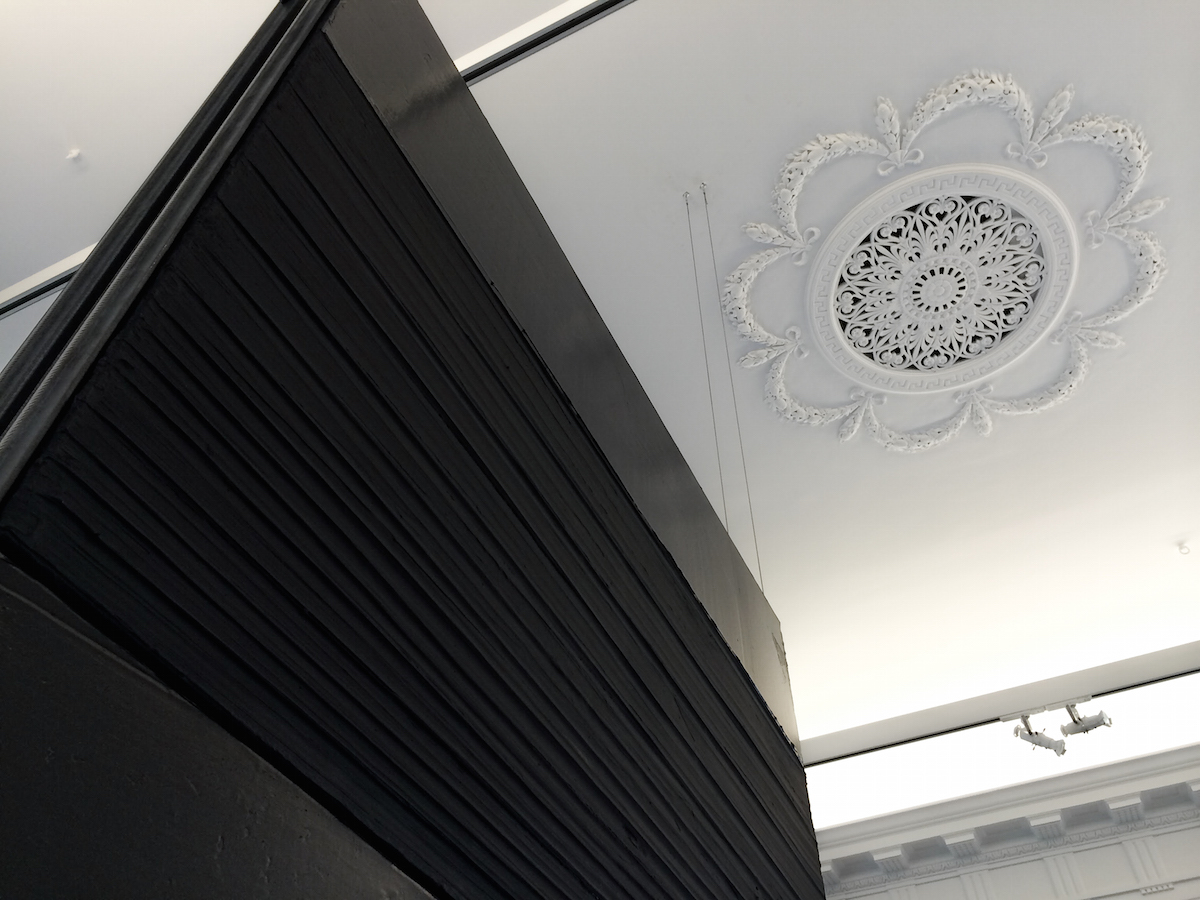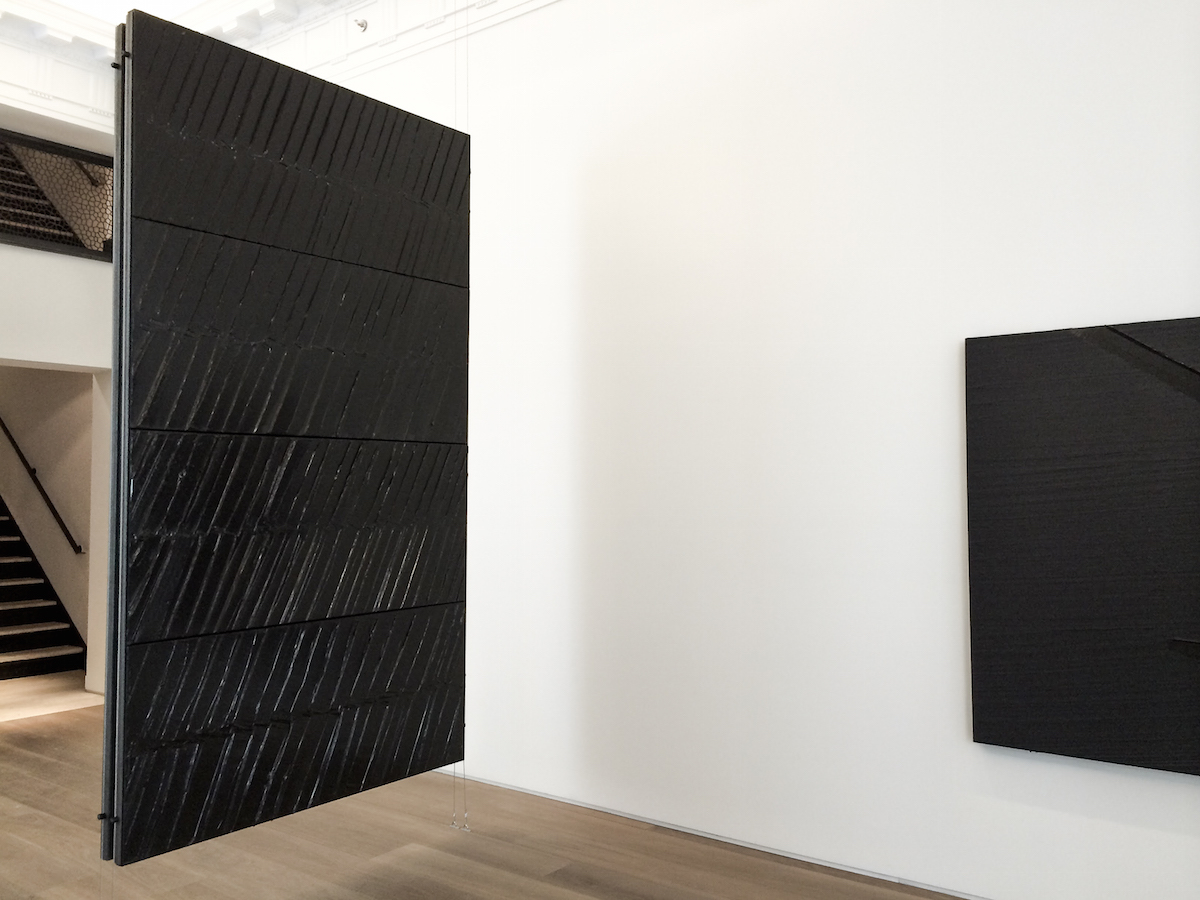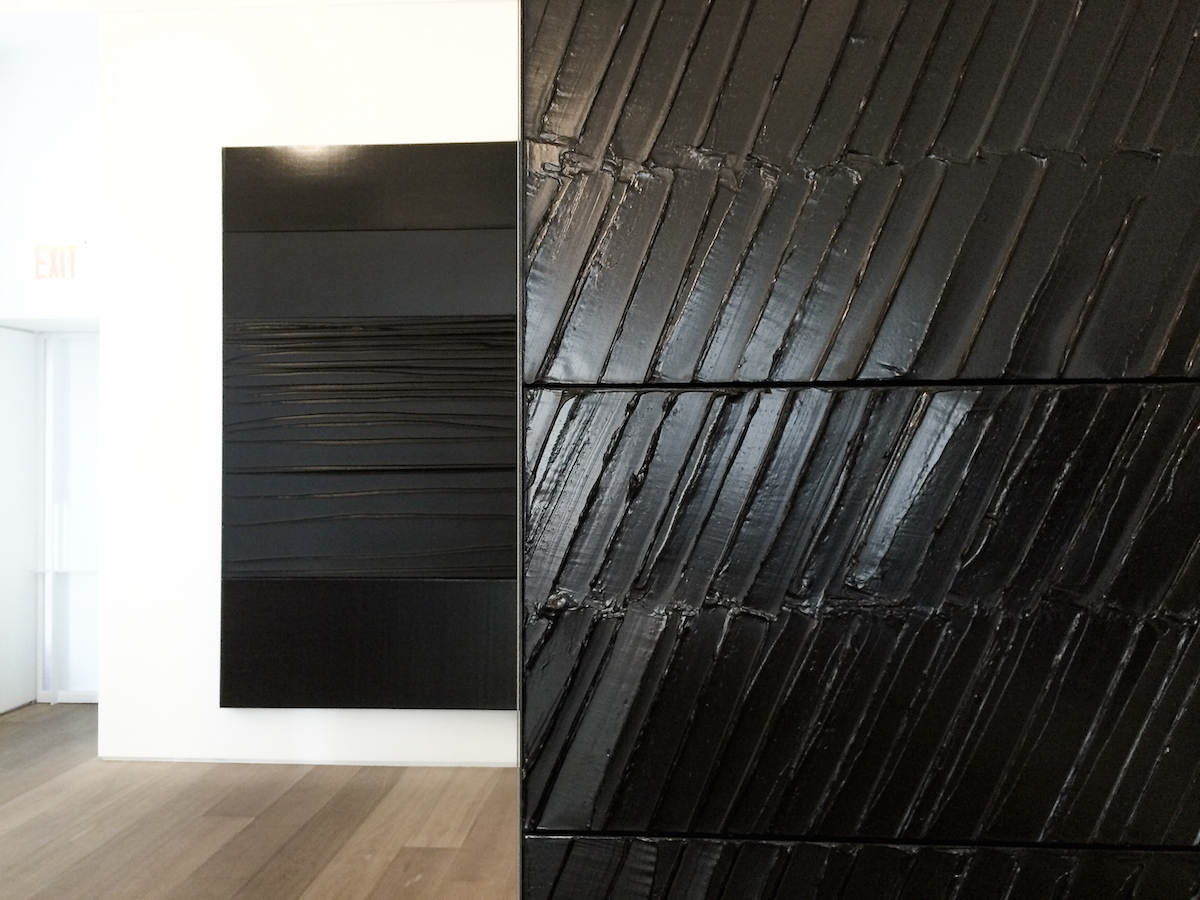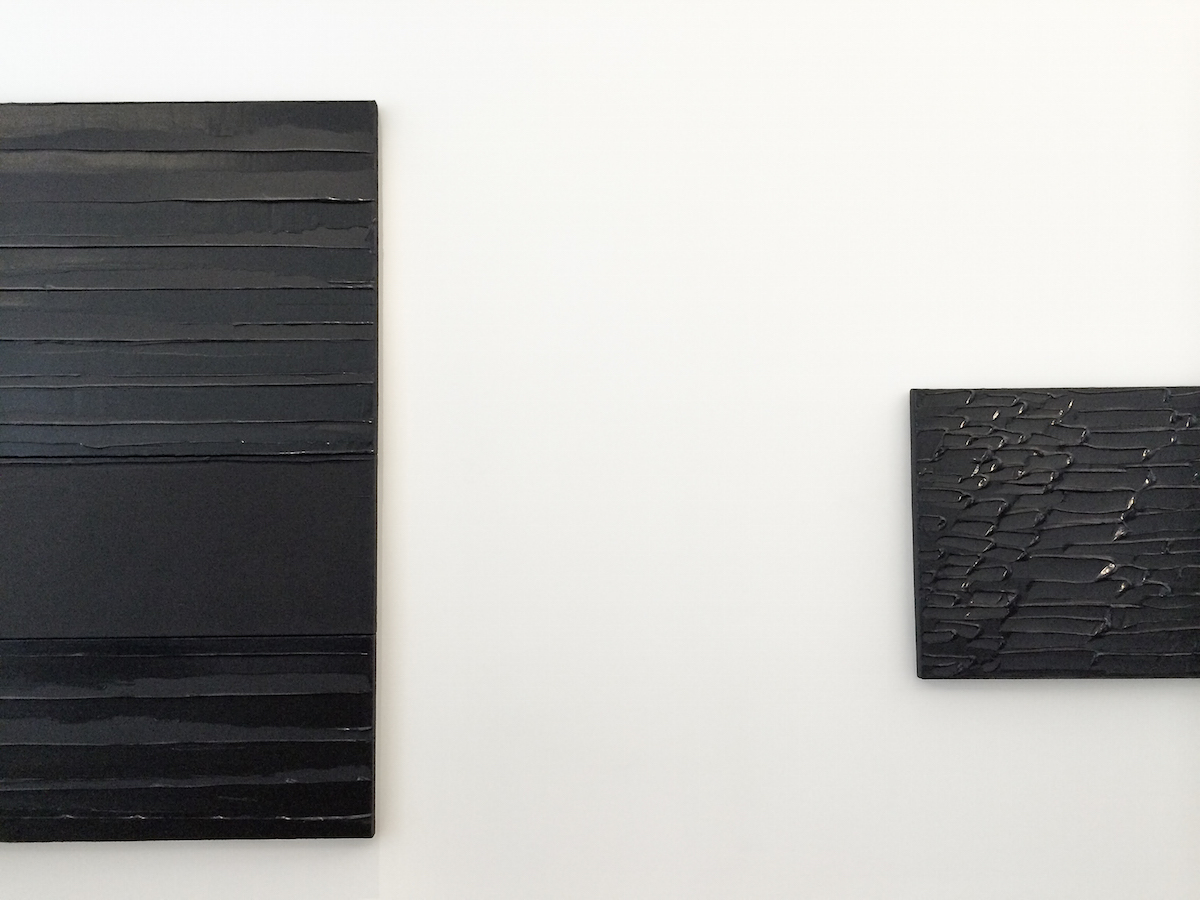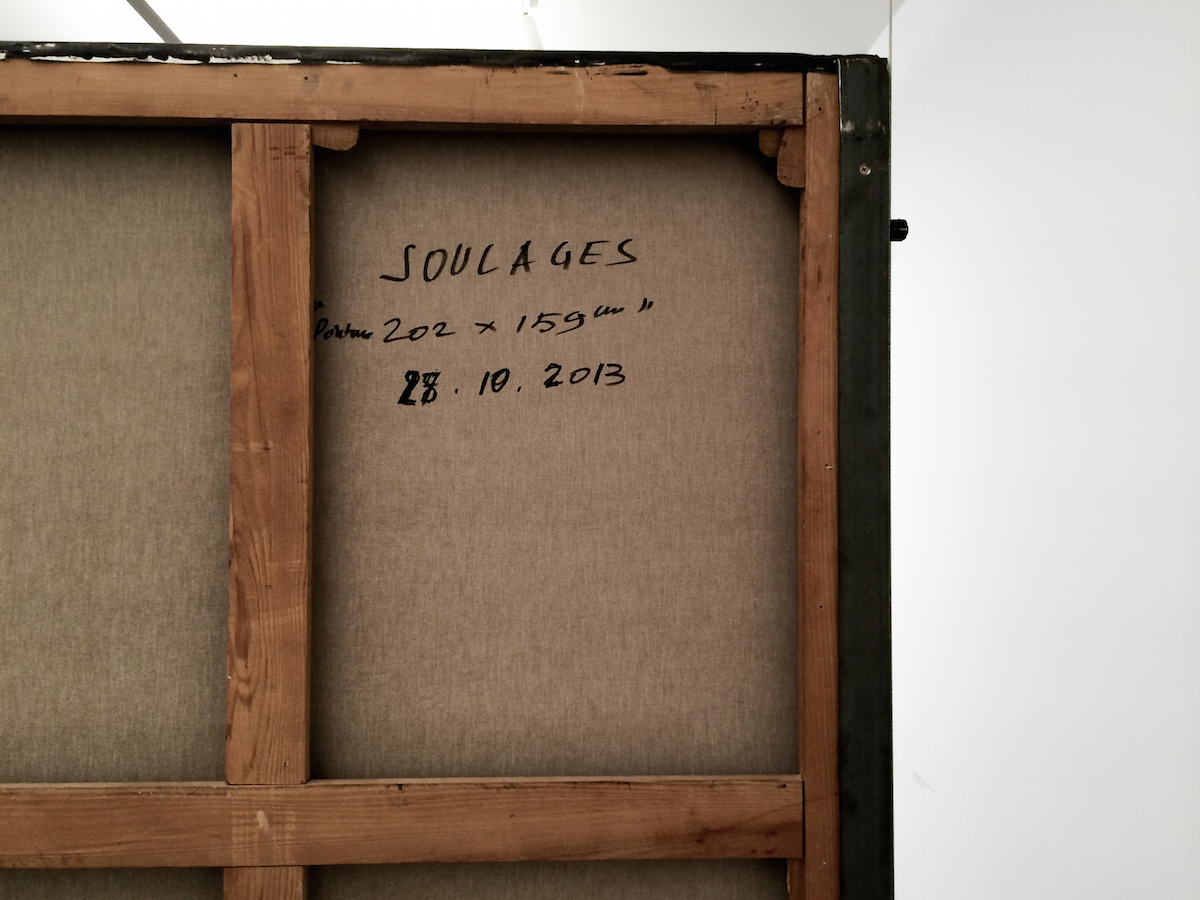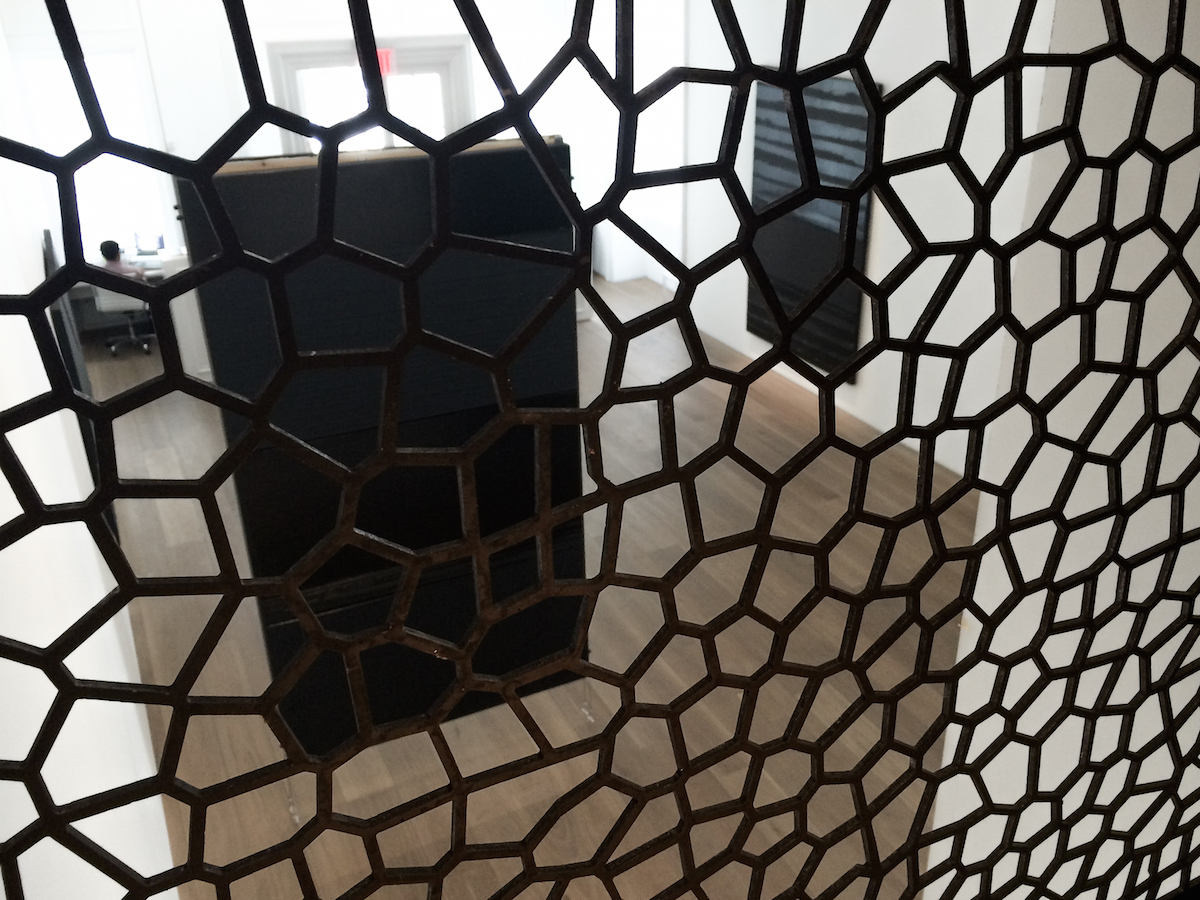 While Monsieur Soulages wasn't able to attend his opening, he was able to join the crowd via a Skype call from his studio in the south of France!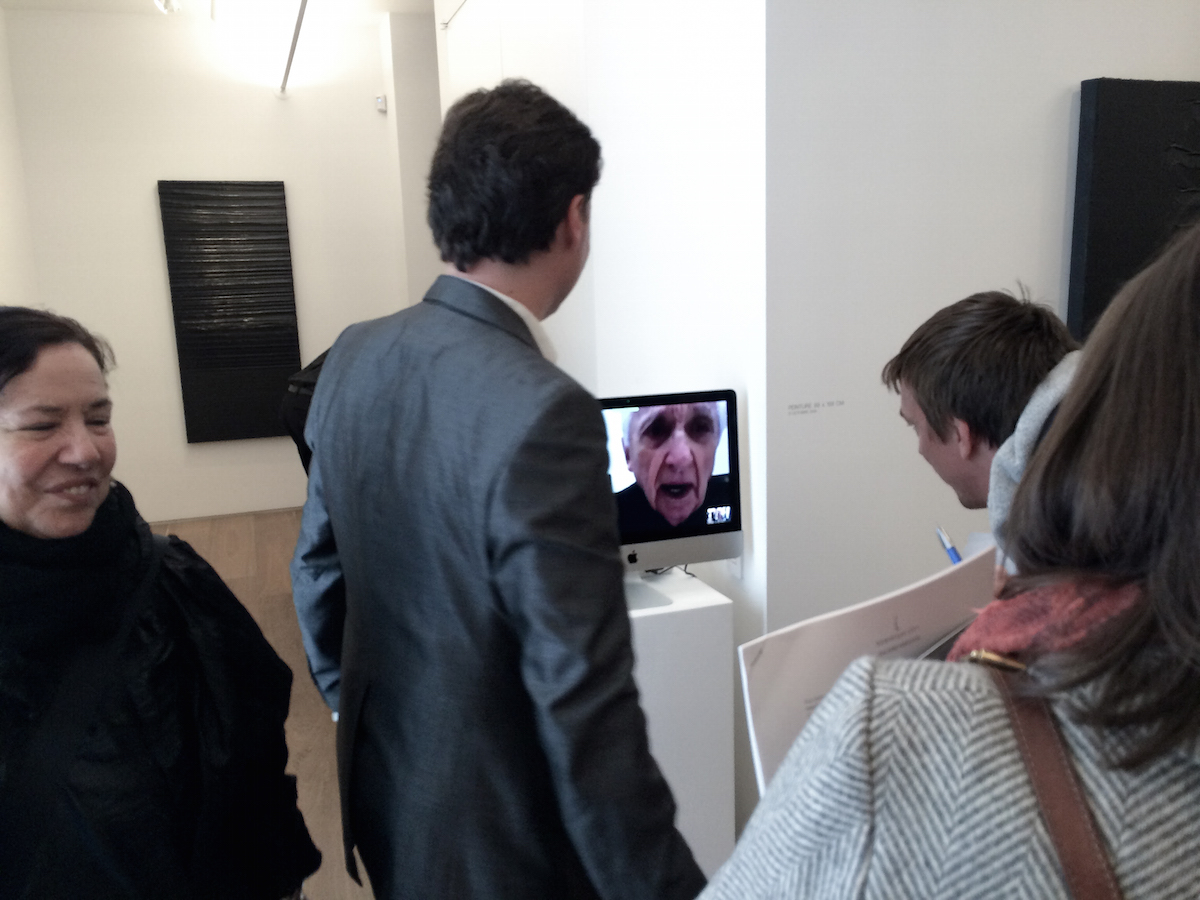 Museum
Pierre Soulages has a museum dedicated to his work. The Musée Soulages in Rodez, France, his hometown, was inaugurated in May 2014. The museum houses an extensive collection of his artworks, spanning different periods of his illustrious career.
Designed by the architectural firm RCR Arquitectes, the museum's sleek and modern design complements Soulages's emphasis on light and form.
The Musée Soulages not only celebrates the artist's contributions to abstract art but also serves as a cultural hub, hosting various exhibitions, workshops, and educational programs related to contemporary art.
---
Pierre Soulages has been honored with various awards and recognitions. His dedication to exploring the profound relationships between light, material, and color has solidified his place as one of the most influential artists in the post-war European art scene.
Even in his later years, Soulages continued to create and experiment, cementing his reputation as an artist constantly in search of new expressive possibilities within his chosen palette of black. His work continues to be a source of inspiration and study for both art lovers and scholars.
RIP Pierre Soulages, December 24, 1919 – October 25, 2022