Toulouse isn't the first destination people think of when traveling to France, despite being the 4th largest city in the country! Located on the banks of the Garonne River, in the Occitanie region, Toulouse is known as La Ville Rose, as many of the buildings are made of brick which give it a reddish-pink hue.
While Toulouse was not my favorite city during my trip to France, it was nice to explore a unique French city I had not been to before. In addition, much of the city is actually under construction through late next year.
If you find yourself in the city, then here are the best things to do in Toulouse, France!
1. Basilique Saint-Sernin de Toulouse
The Basilique Saint-Sernin de Toulouse is certainly unlike any other basilica that I've seen before.
Made of red brick, as much of the city is, it was built in the Romanesque style between 1080 and 1120!
Saint-Sernin is the largest remaining Roman-style building in Europe, and has been designated a UNESCO world heritage site!
Place Saint-Sernin, 31000 Toulouse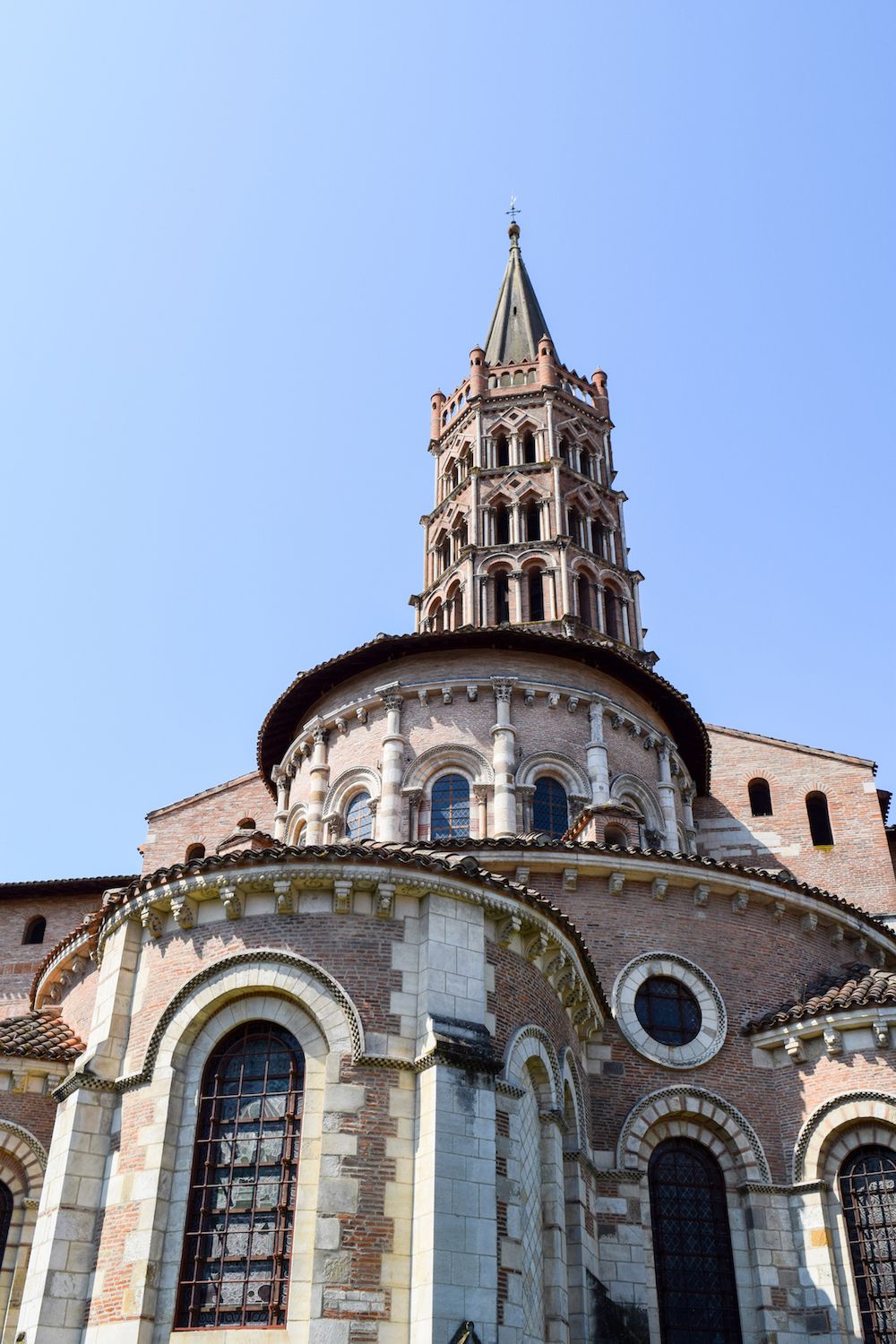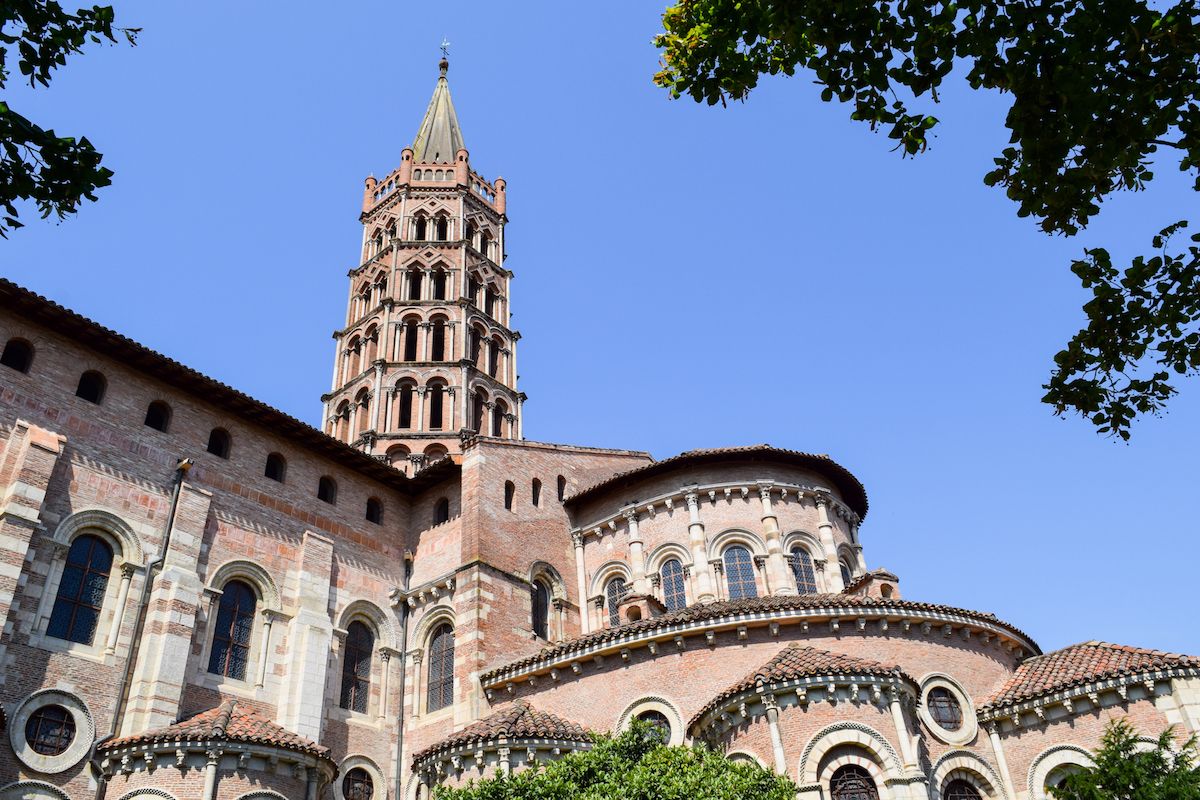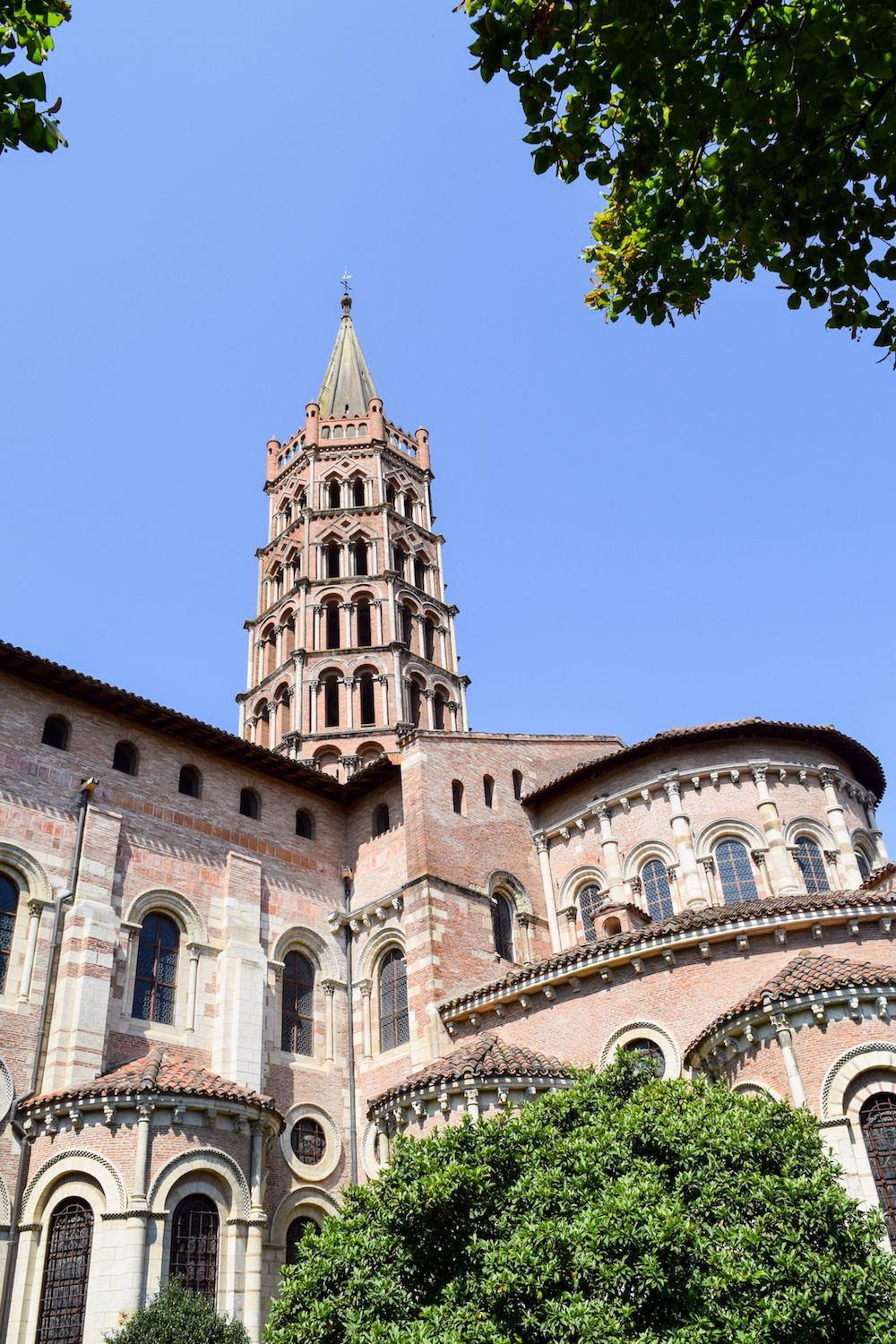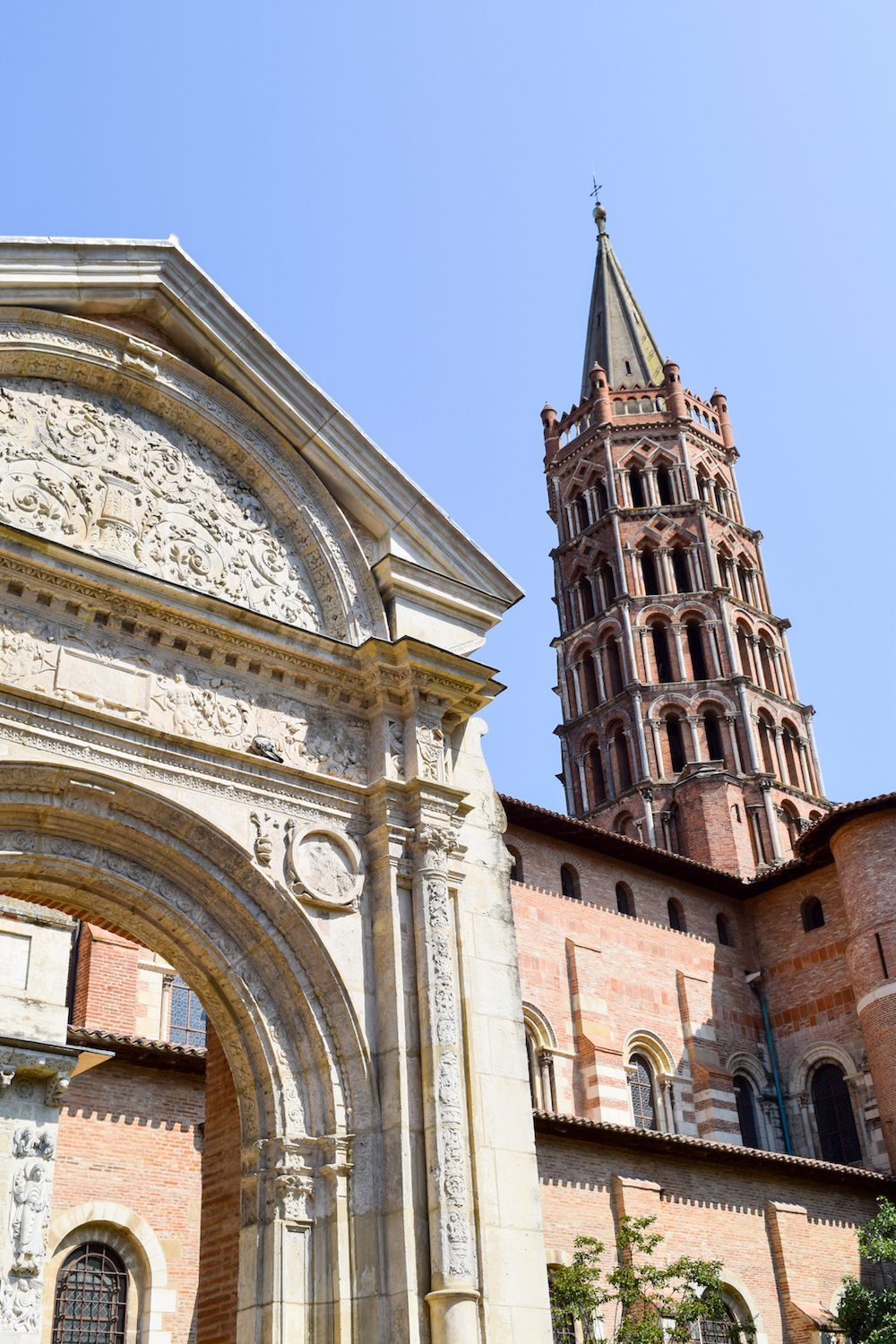 2. Place du Capitole
Place du Capitole is an impressive square in the center of downtown Toulouse where a large neoclassical building overlooks a giant market surrounded by red brick buildings. The place was only completed in 1850 despite having been originally proposed the previous century.
Be sure to walk under the covered sidewalks that line the perimeter of the square to see some beautiful paintings on the ceiling!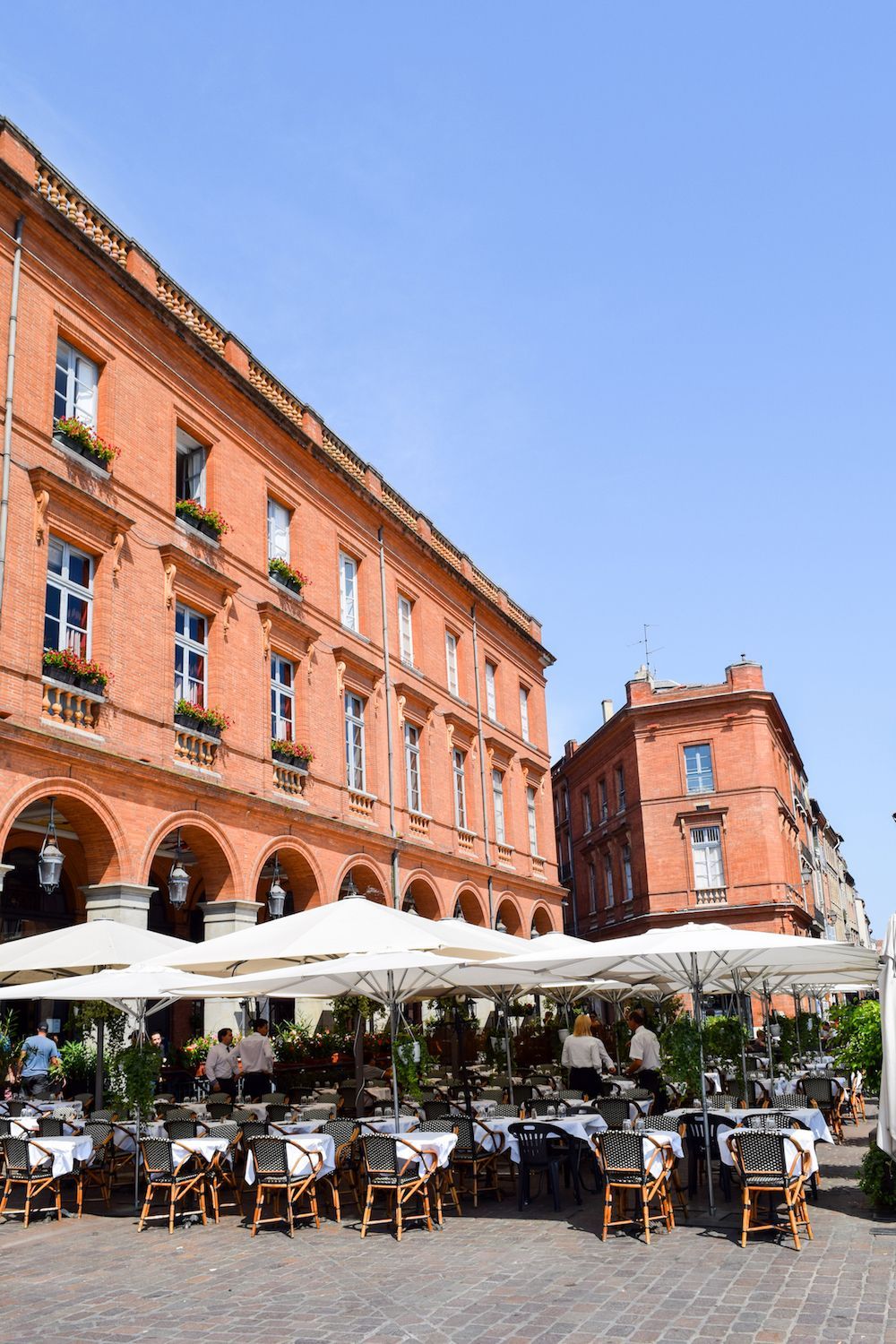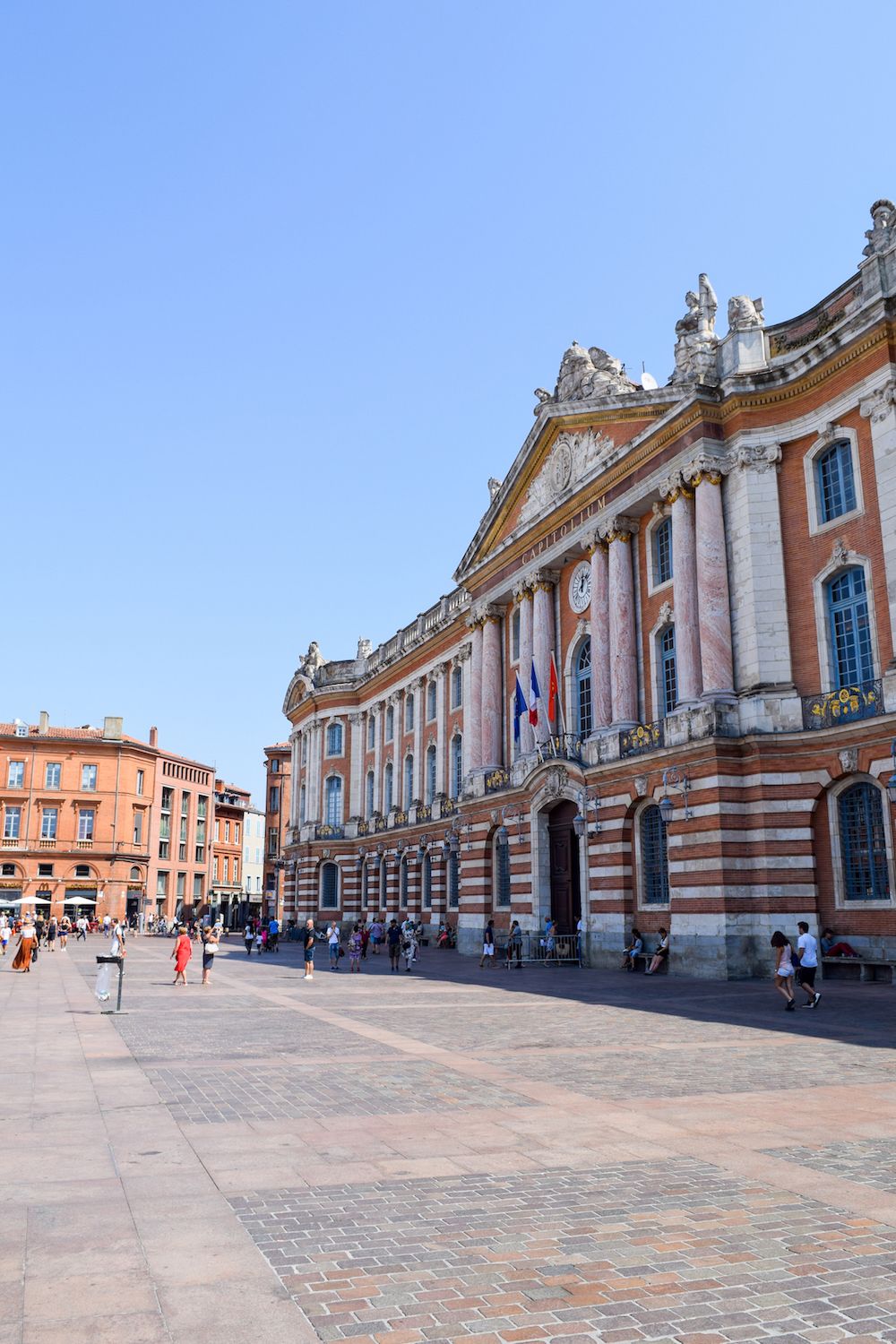 3. Hotel d'Assézat / Georges Bemberg Foundation
The Hotel d'Assézat is a 16th-century hôtel particulier palace that currently houses the art collection of Georges Bemberg, an Argentinian art collector.
Place d'Assezat, 31000 Toulouse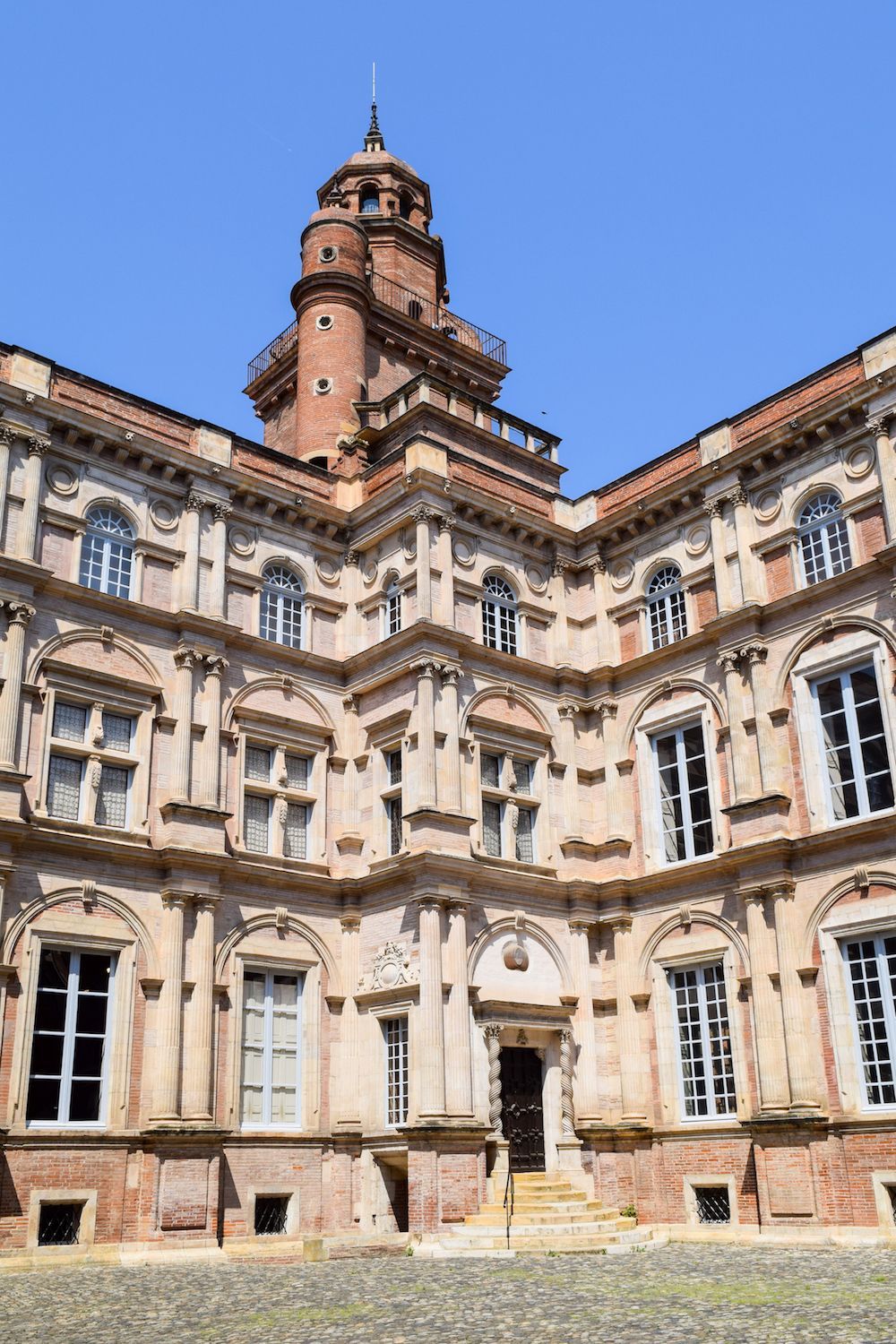 4. Park La Daurade
Admire the splendid views of the Garonne River from this central park!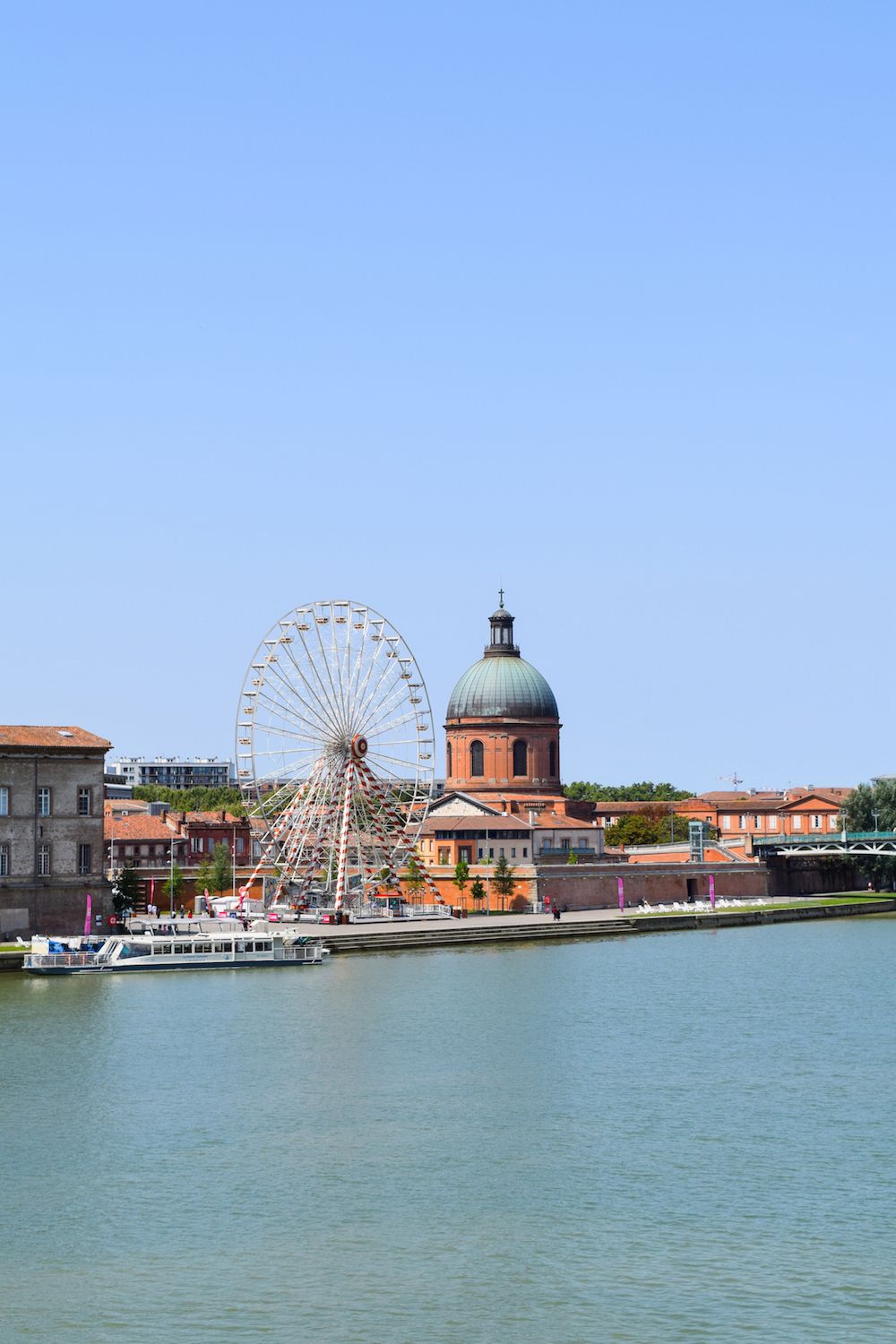 5. Jardin Pierre Goudouli
The Pierre Goudouli garden in Toulouse is a beautiful public square with a carousel and plenty of shops and outdoor terrace restaurants!
Place du Président Thomas Wilson, Toulouse
6. Roof of Galeries Lafayette
You can go up to the roof of the Galeries Lafayette department store in Toulouse for magnificent views over the red-roofed city! The restaurant is there if you want to have a meal or just enjoy a drink. (You don't have to purchase anything, though, just tell the hostess you want to check out the space!)
4-8 Rue Lapeyrouse, 31000 Toulouse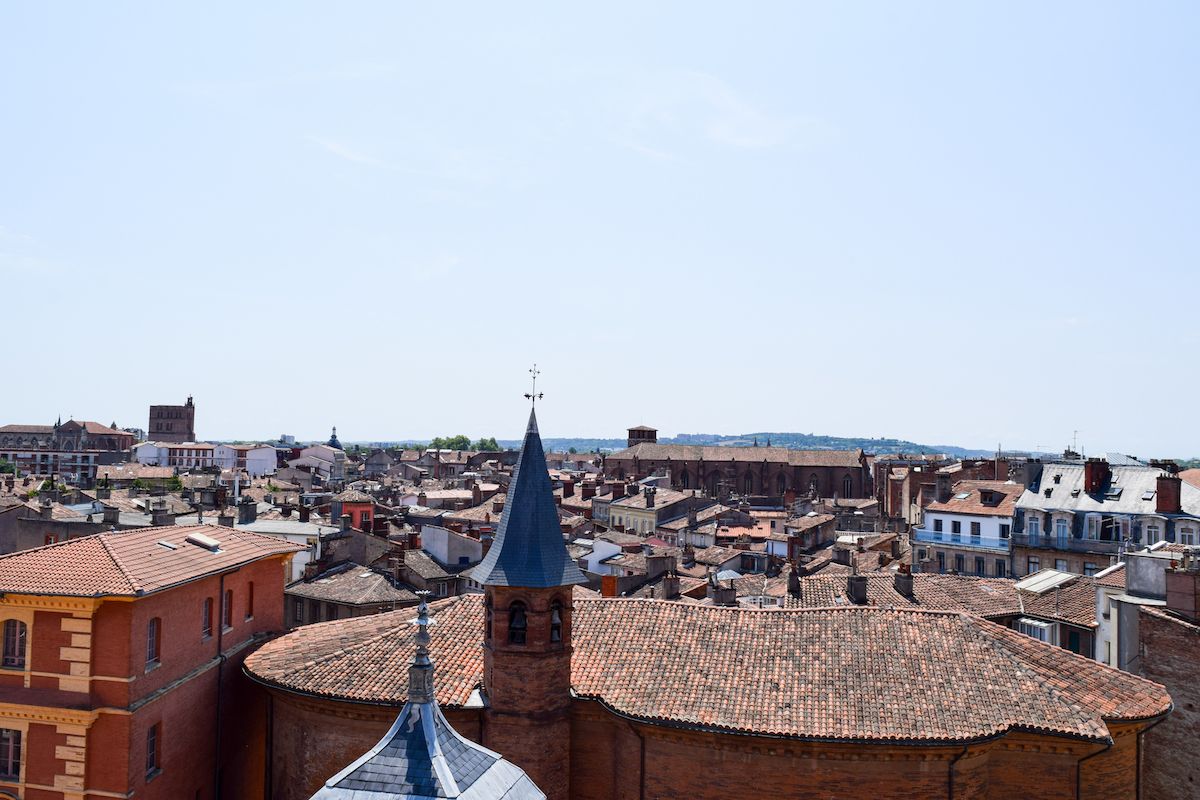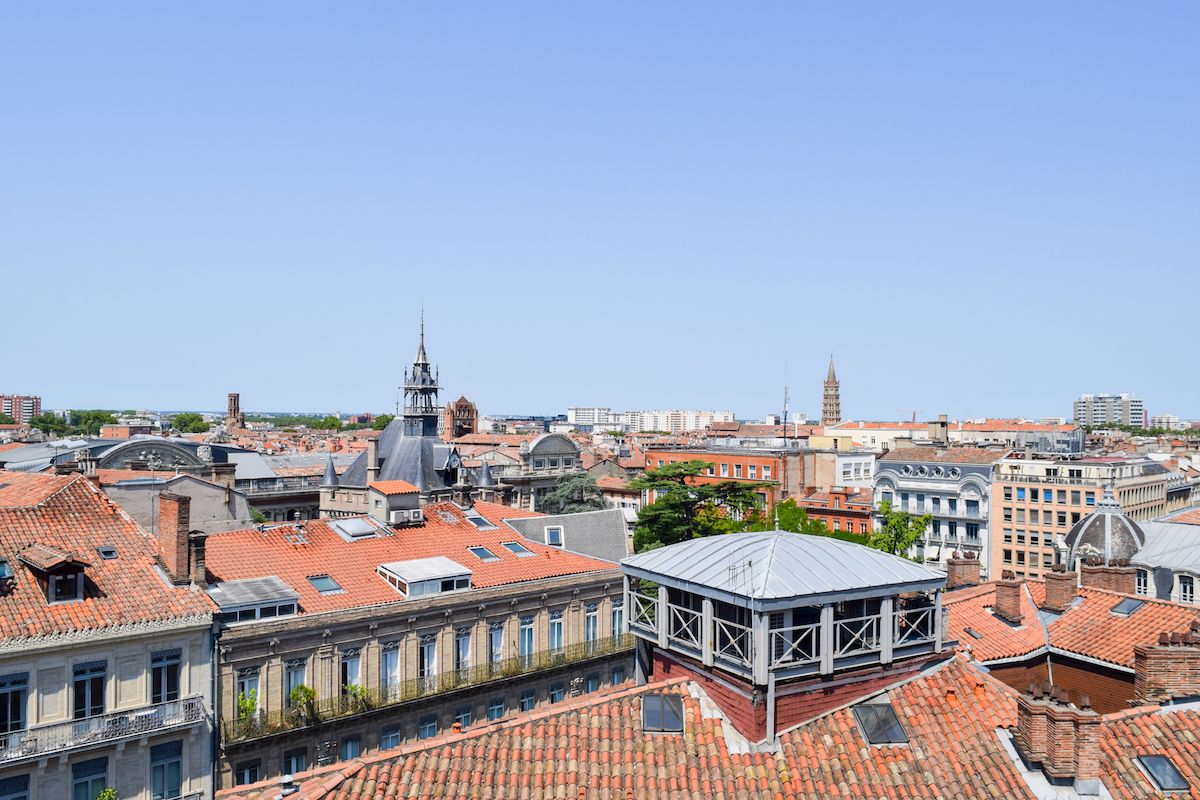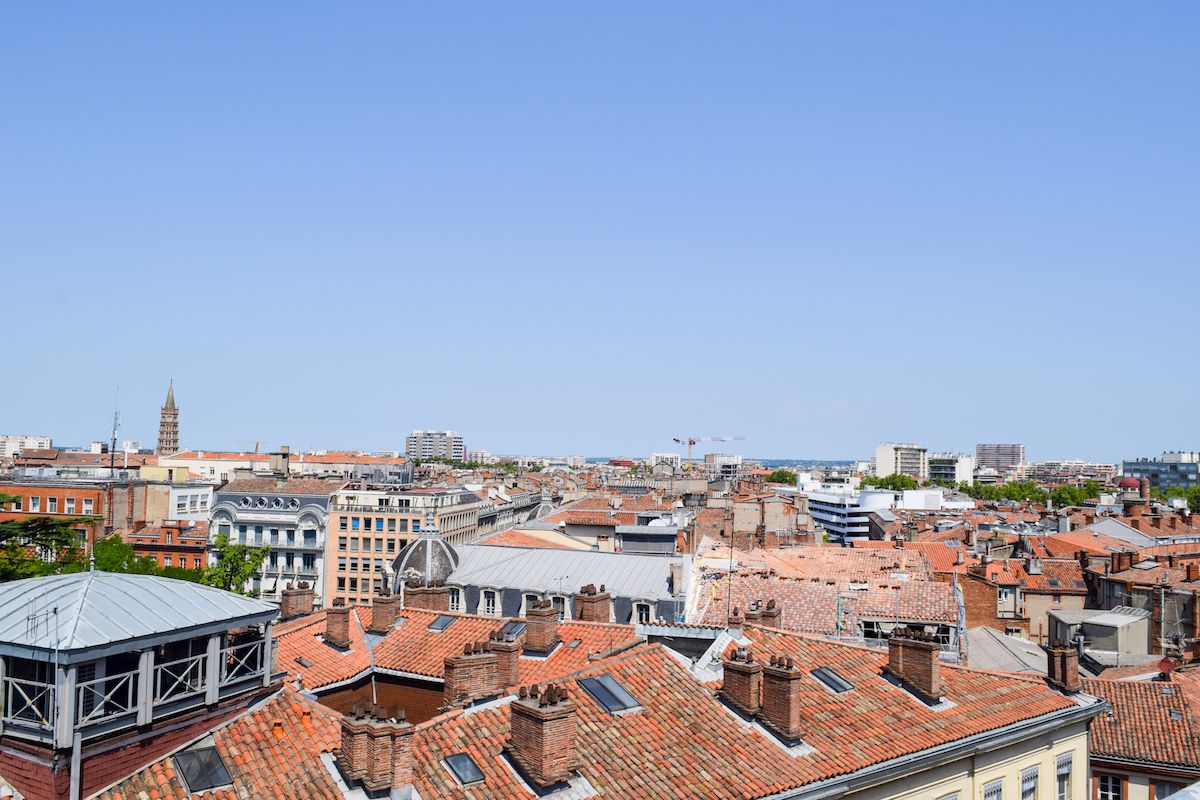 7. Victor Hugo Market
What would France be without its markets? The market to visit in Toulouse is Victor Hugo, where you can find an extensive selection of local produce, cheese, seafood, vegetables, fruit, cheese, wine, and baked goods!
Marché Victor Hugo, Place Victor Hugo, 31000 Toulouse
8. Xavier Fromager Affineur
Right near the Toulouse indoor market is a cheese shop that has been there for the last 40 years! Their cheese is of such a high quality that the founder Xavier Thuret, was awarded the very prestigious, Meilleur Ouvrier de France Fromager award (Best Cheese worker of France).
6 Place Victor Hugo, 31000 Toulouse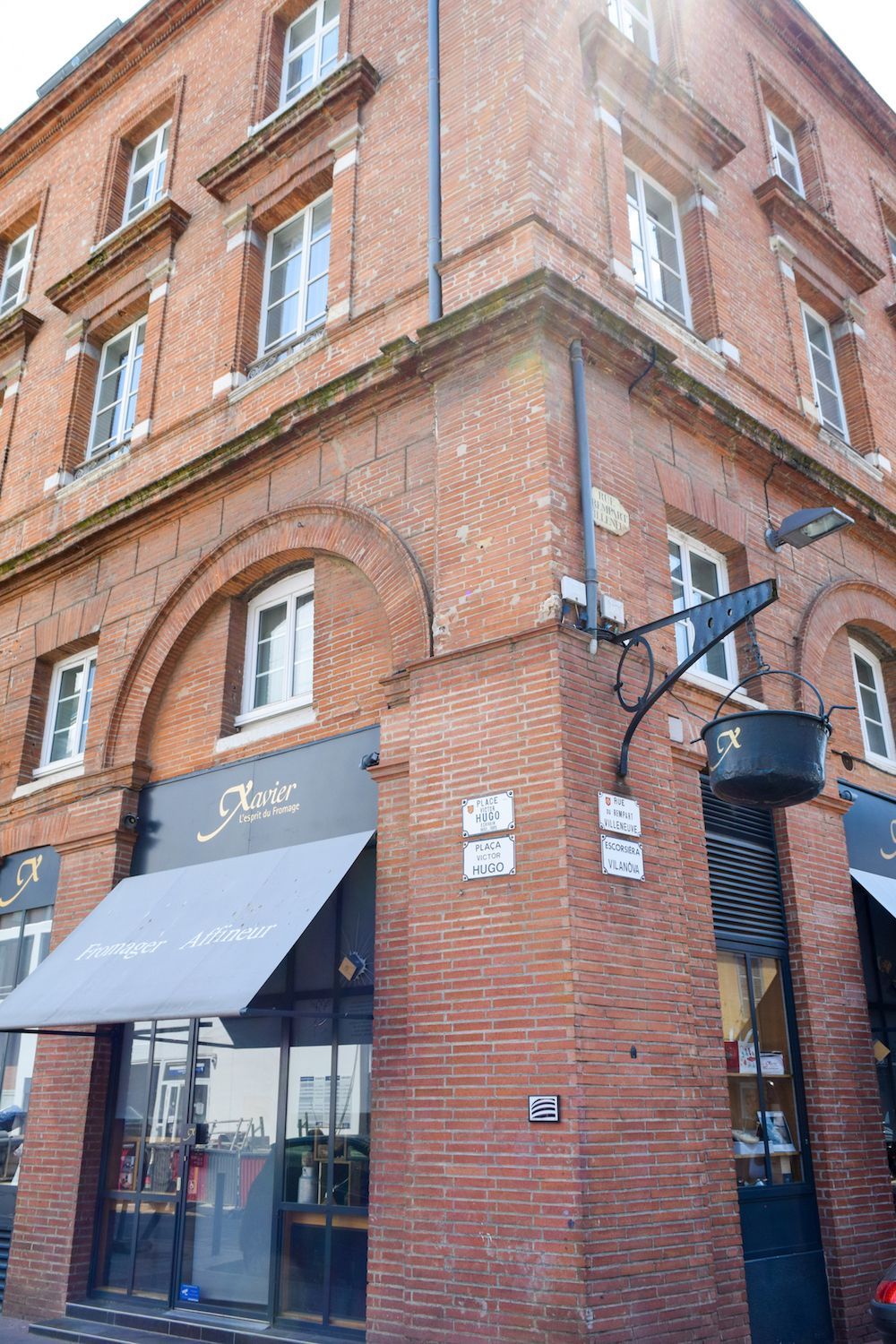 9. N°5 Wine Bar
Another award goes to the N°5 Wine Bar, which was named the Best Wine Bar in the World last year !
5 Rue de la Bourse, 31000 Toulouse
10. Café de la Concorde
It's definitely worth paying a visit to Café de la Concorde, one of the oldest cafe bars in Toulouse, where you can enjoy a nice coffee on the breezy sidewalk terrace.
17 Rue de la Concorde, 31000 Toulouse
What Toulouse Looks Like
Here are some photos of the beautiful city of Toulouse, France!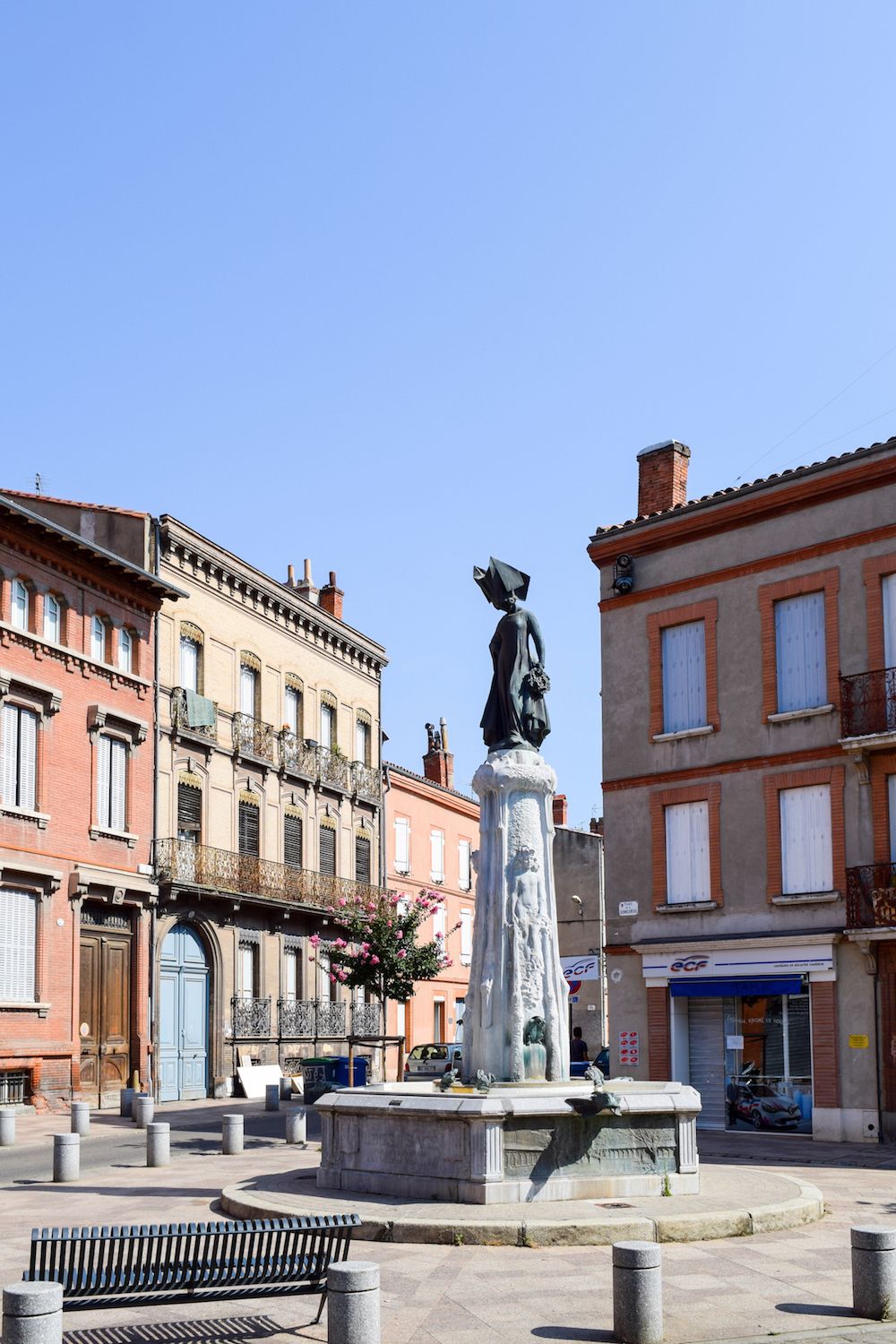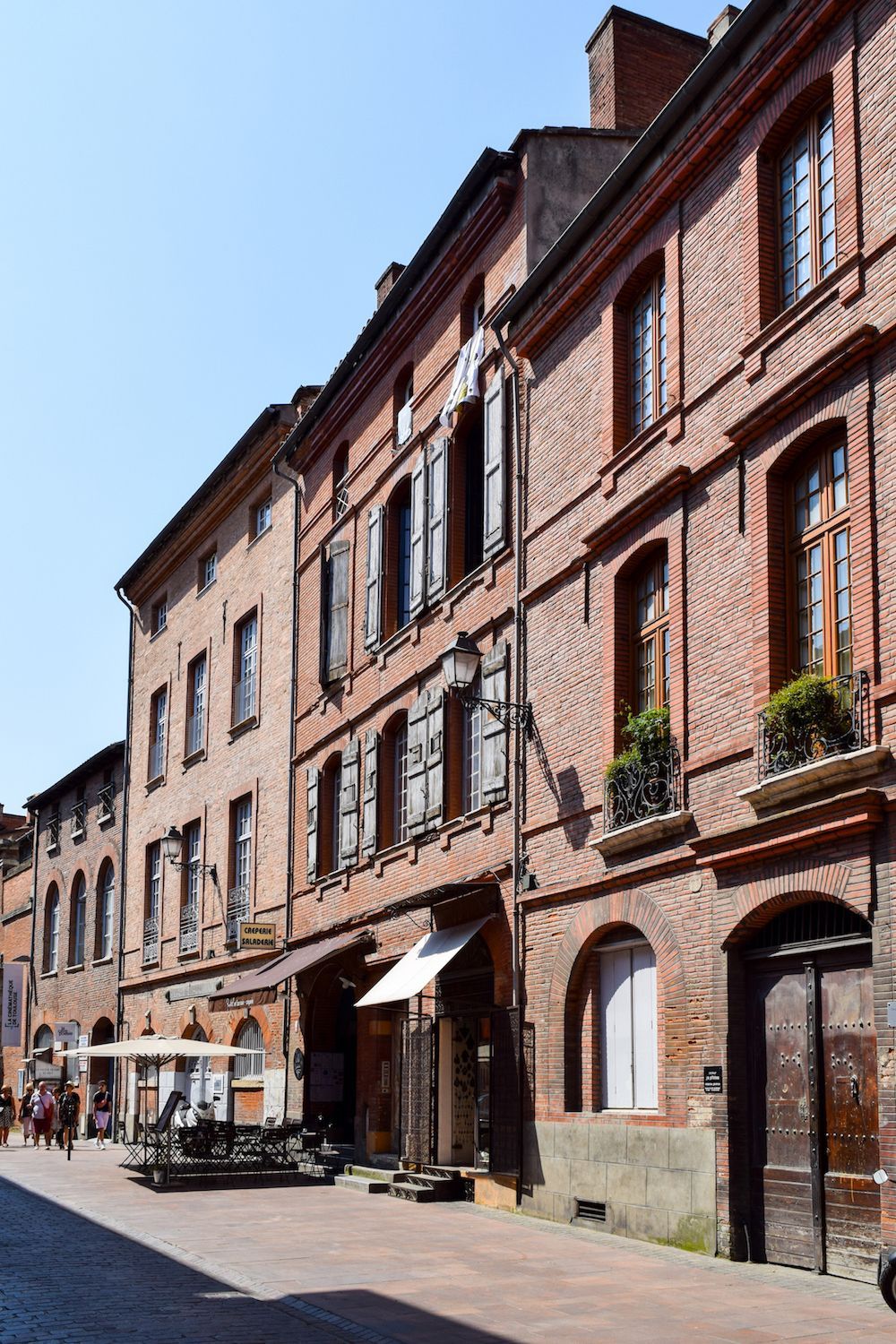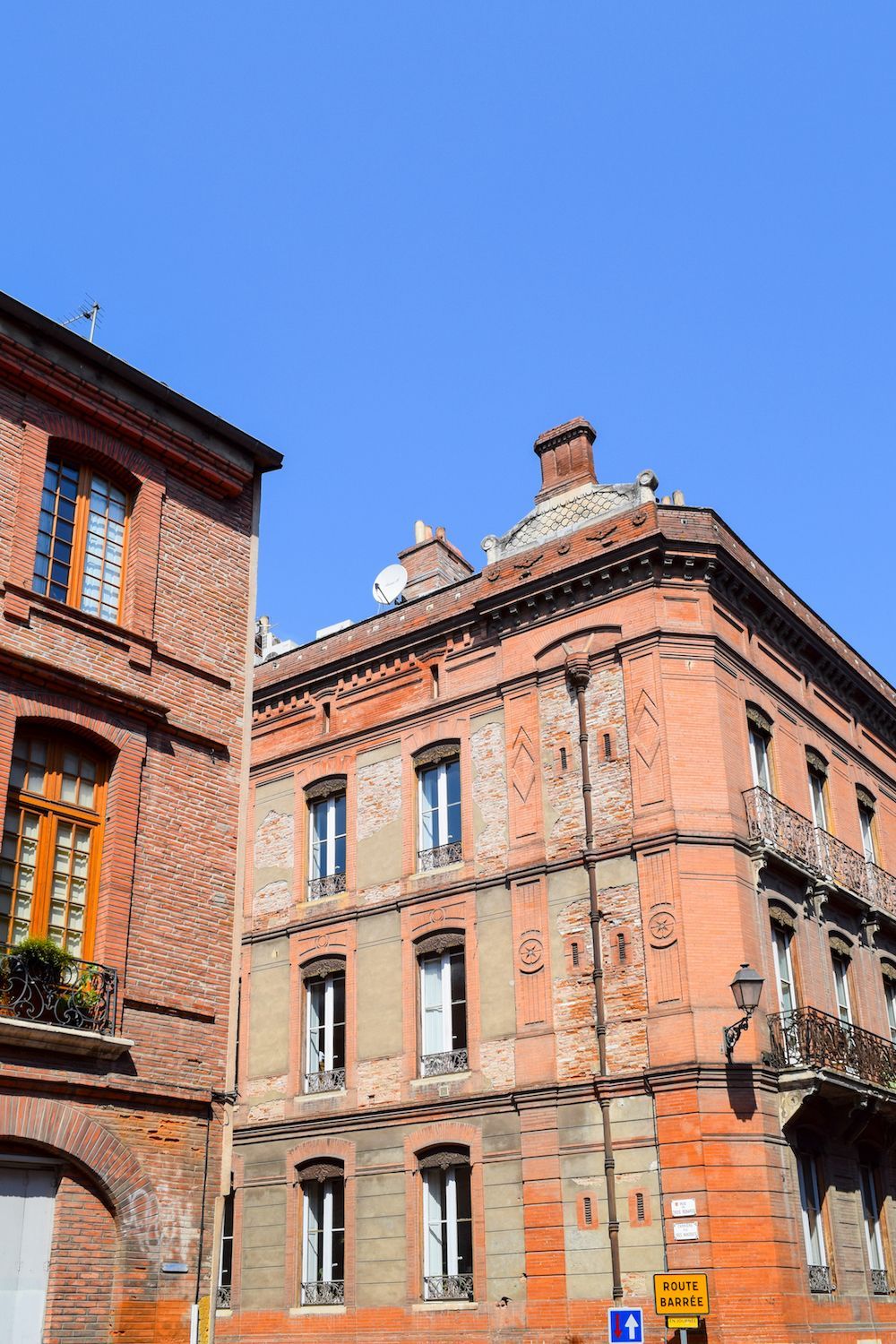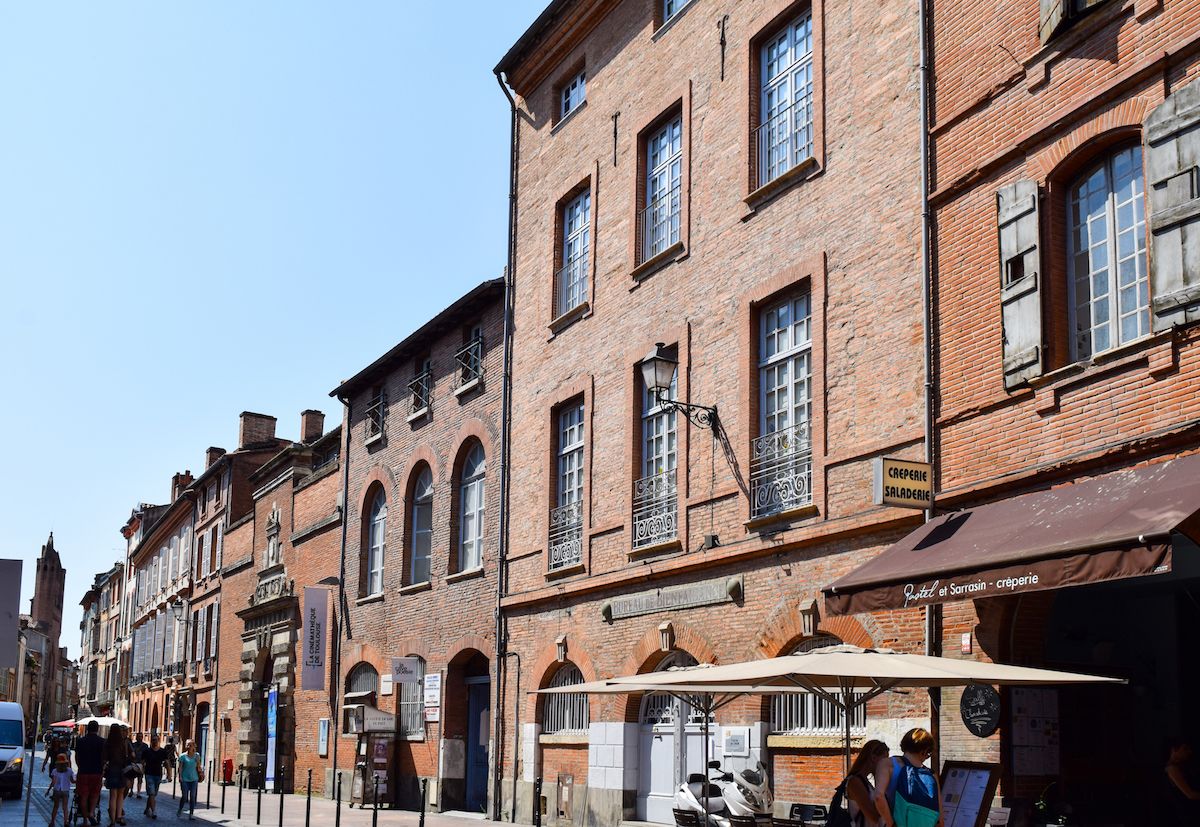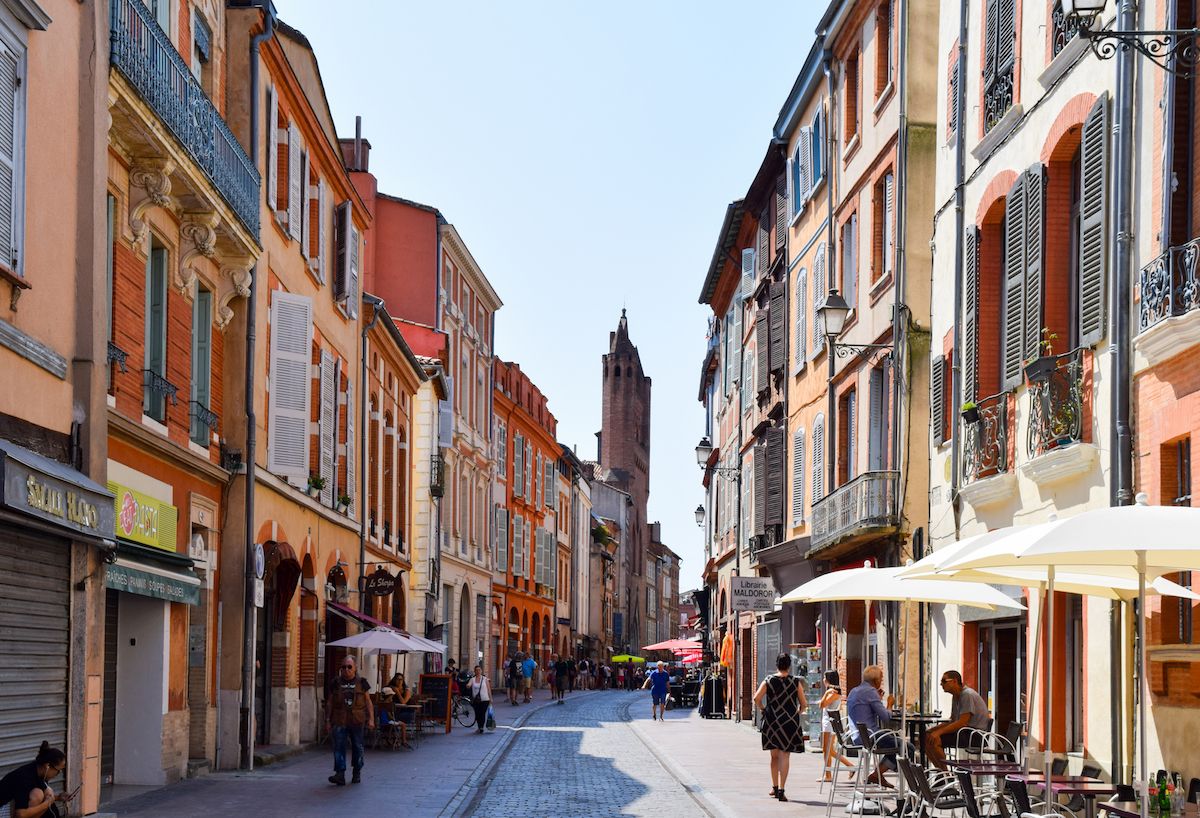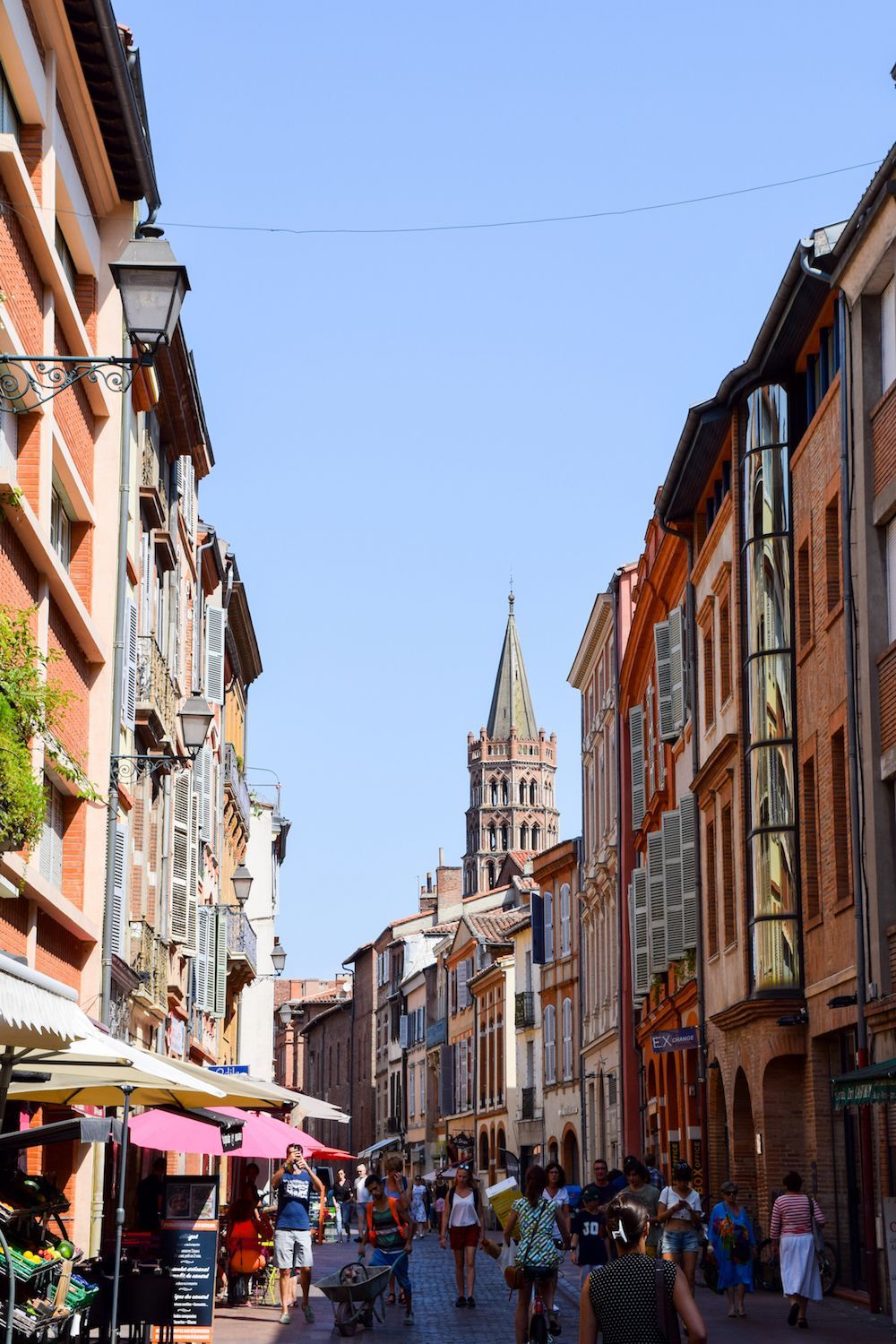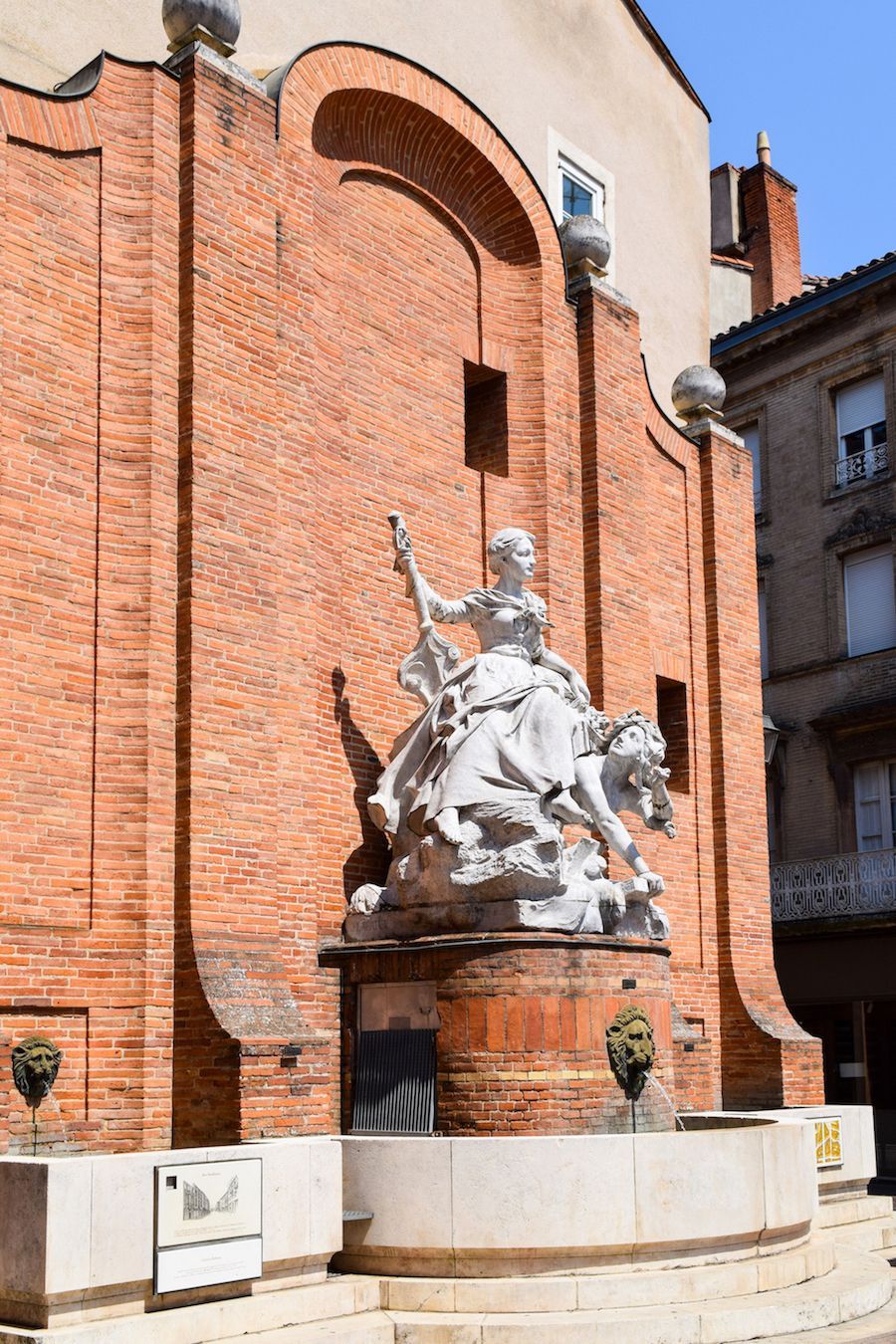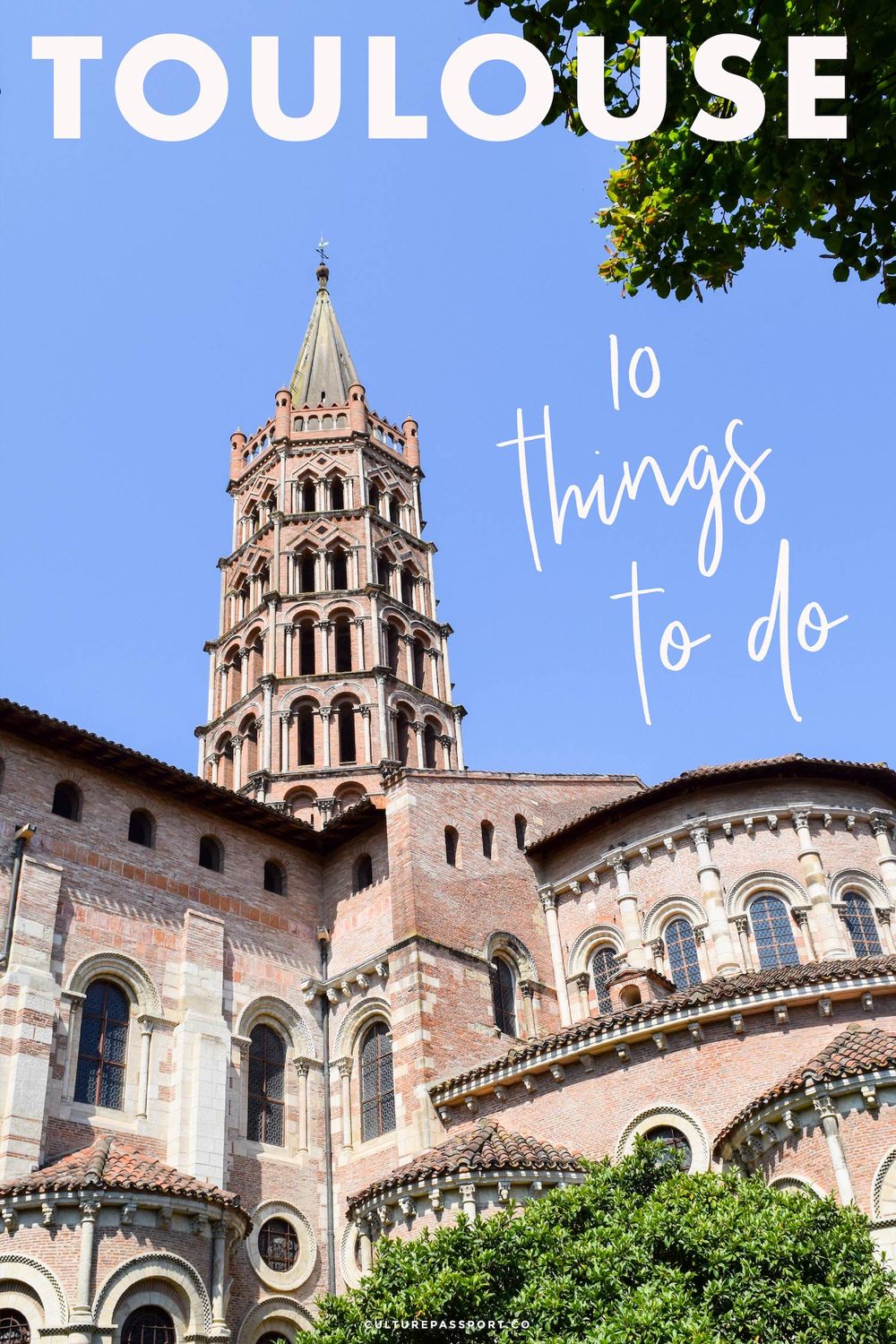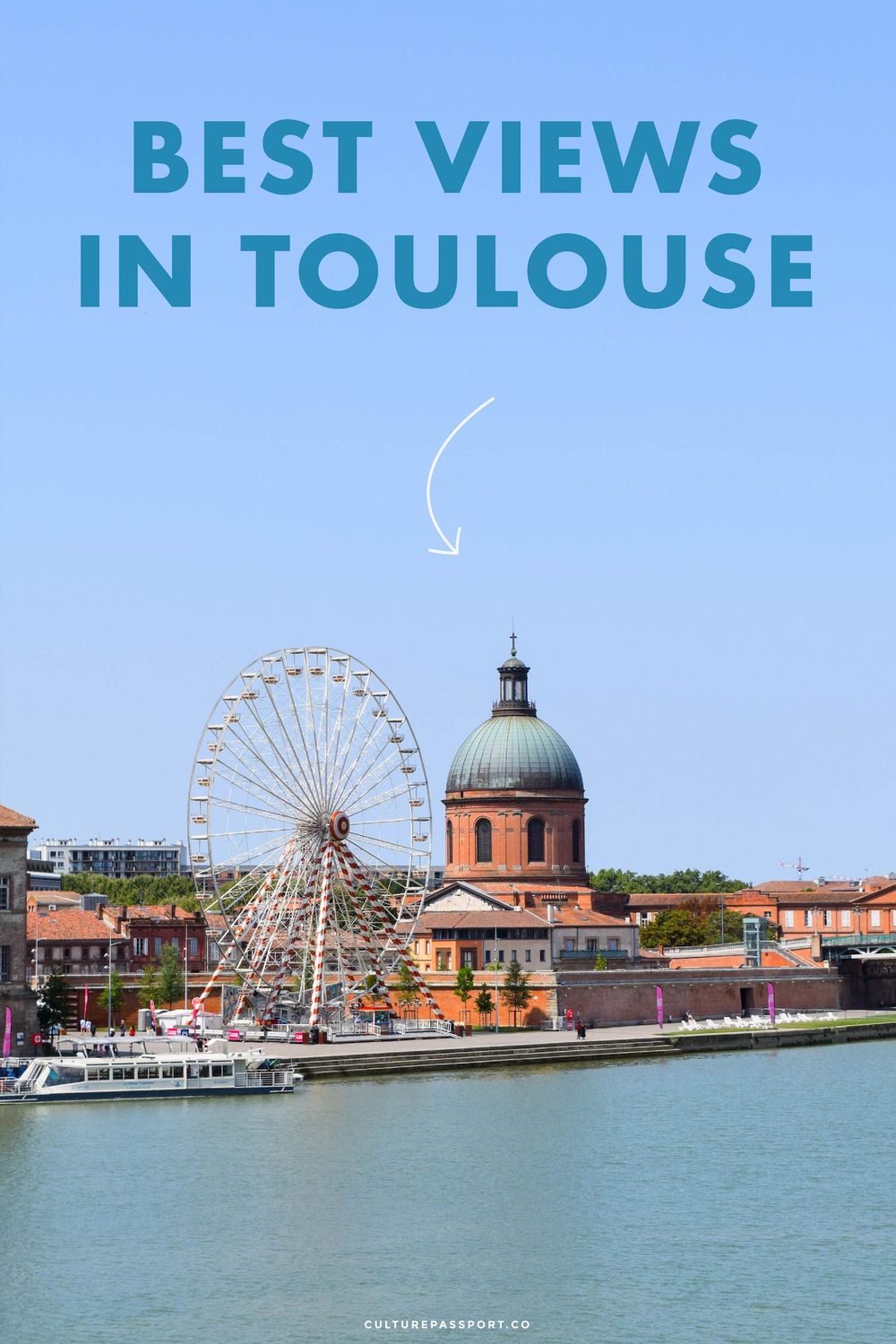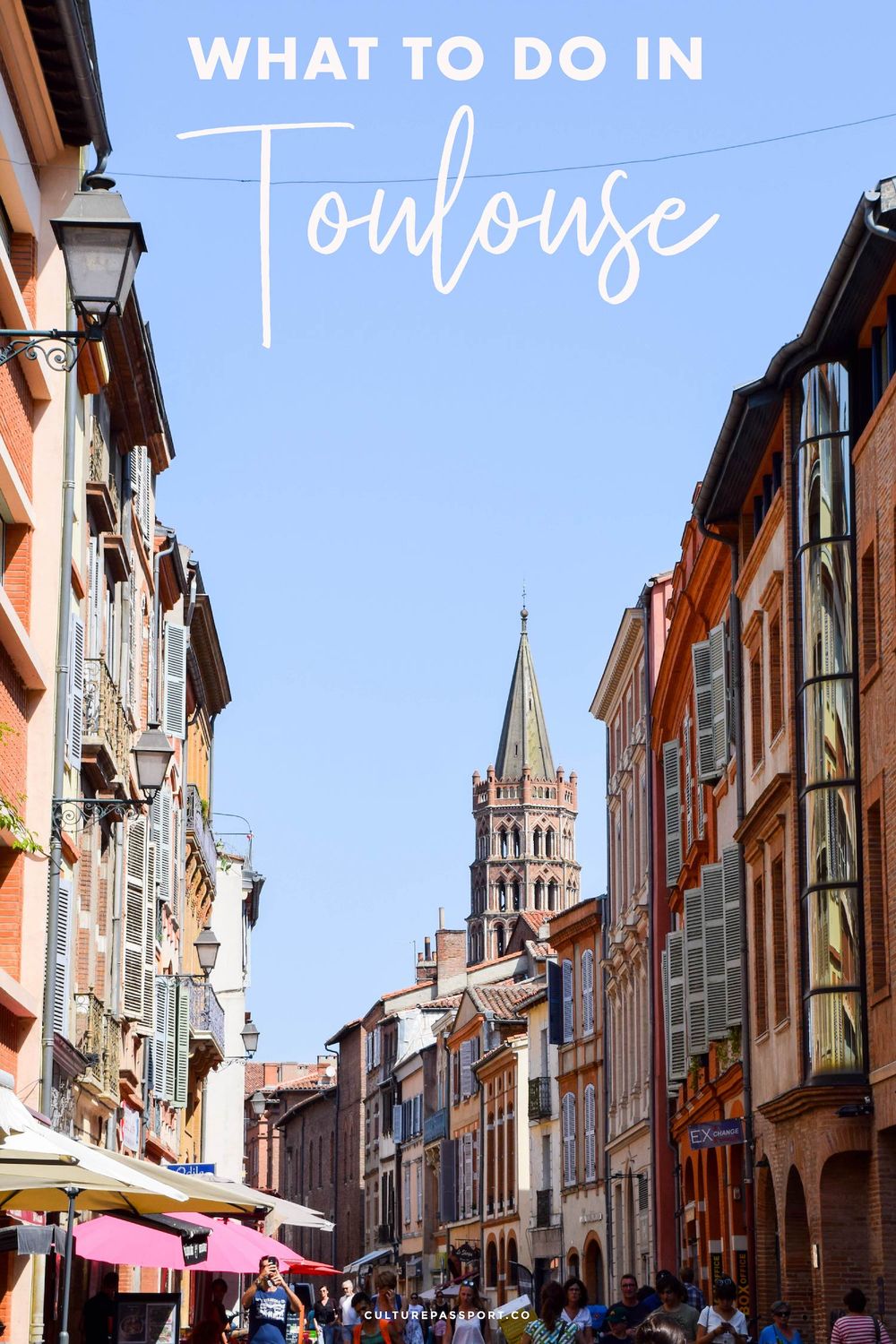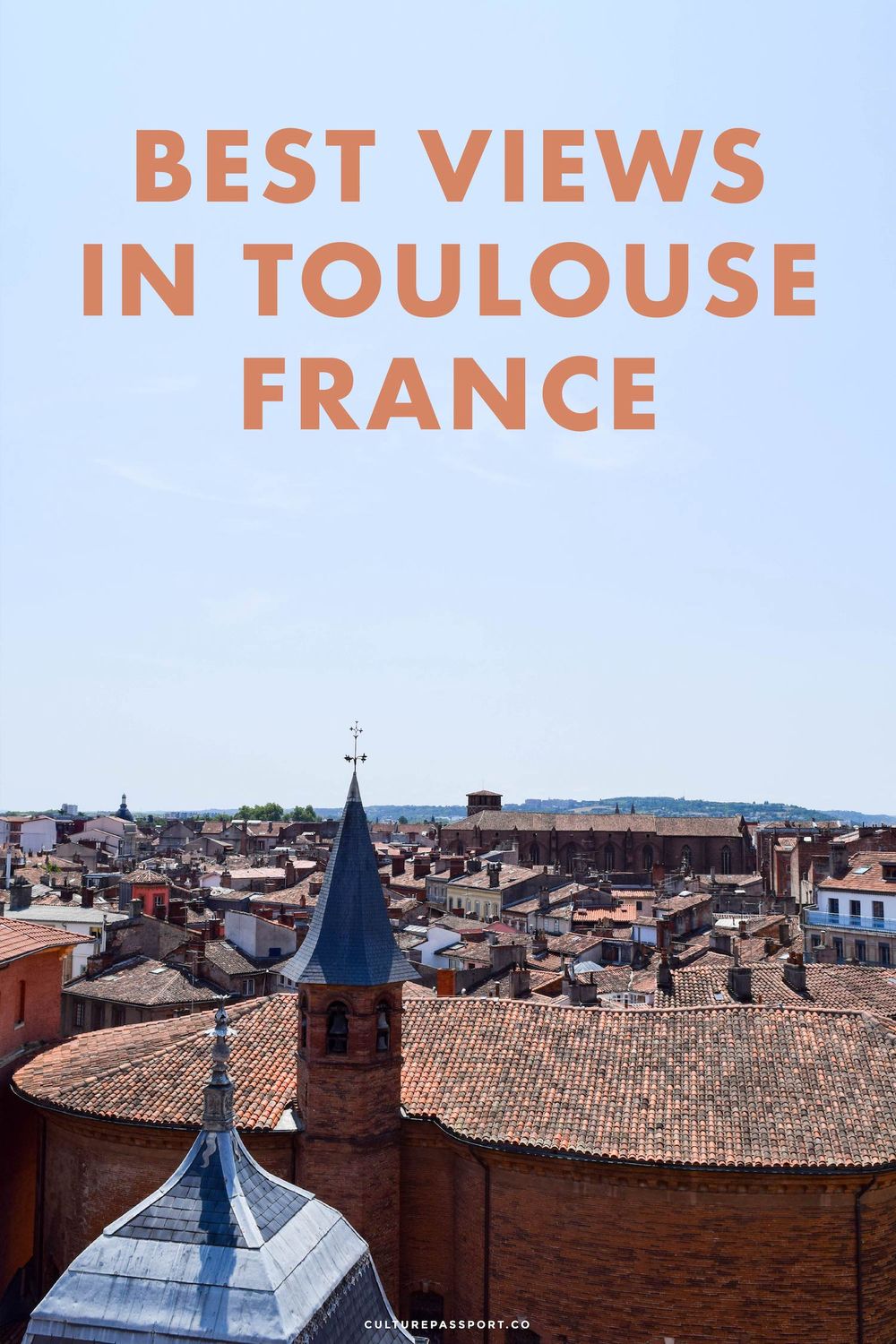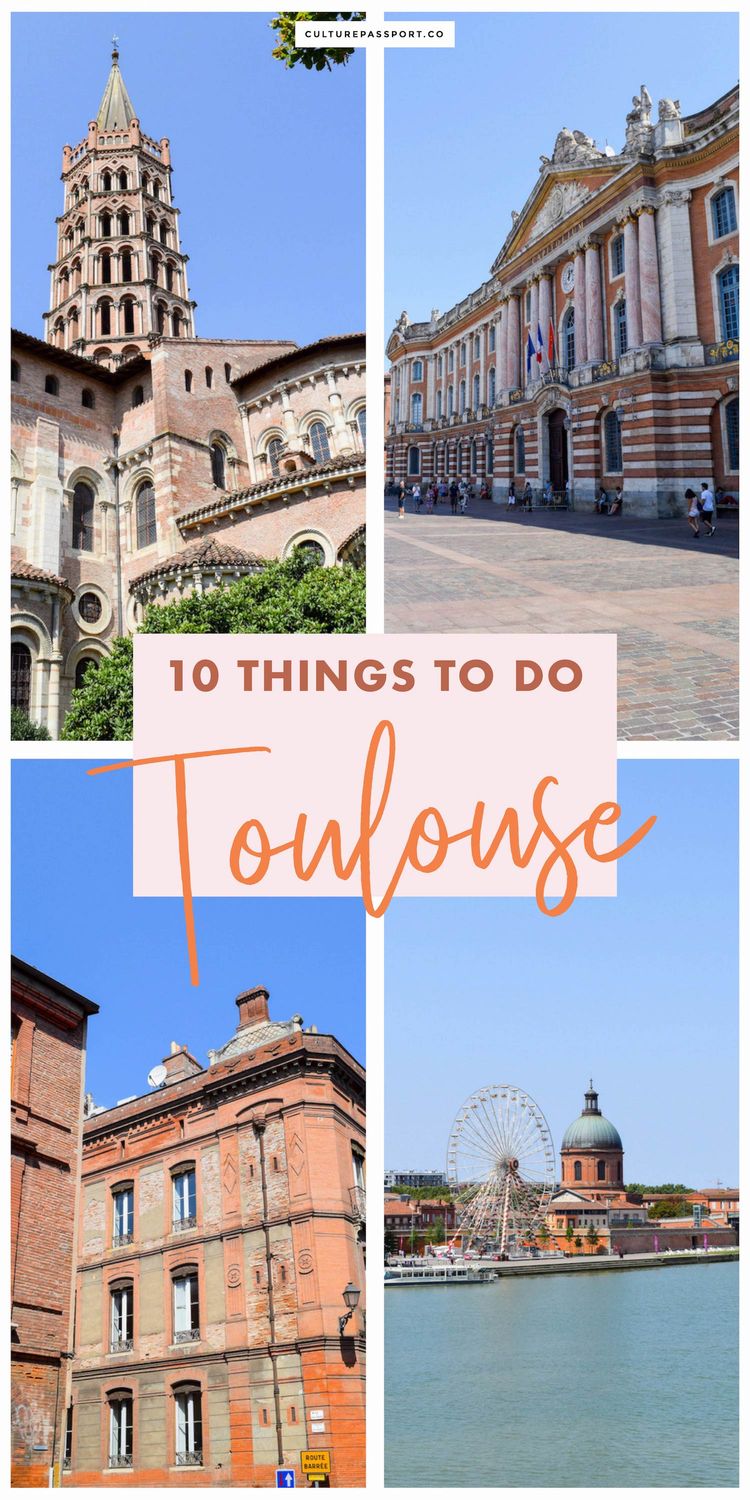 If you want to escape the city for a bit, I recommend a visit to the medieval town of Albi or the Pierre Soulages Museum in nearby Rodez.