I have to admit I was fairly skeptical about my trip to Nice in June, after being so disappointed in nearby Marseille. Would it be another over-hyped French seaside city? Amazingly, I fell completely in love with Nice from the first day! The city reminds me dearly of Paris but with endless pops of color along the boulevards! For that reason, I couldn't help but feel that Nice was kind of like the Miami Beach of France – a vibrant and lively city perched on the sunny Mediterranean shoreline.
There are so many exciting things to do in Nice, especially in June!
Nice in June Weather
In Nice, France, the month of June typically marks the beginning of the summer season. Travelers can expect mild to warm temperatures, with averages ranging from 18°C (64°F) in the early mornings to around 25°C (77°F) during the afternoons. Occasionally, temperatures may climb higher, especially towards the end of the month.
Sunshine is abundant, with clear and bright skies being common, and the city experiences approximately 15 hours of daylight during this time of year. Rainfall is relatively rare in June, but it's not completely unheard of! When it does rain, it's generally short-lived and not very intense.
The sea temperature starts to become more comfortable for swimming in June, averaging around 20°C (68°F). Winds are usually mild, and humidity is moderate, making the weather quite pleasant for outdoor activities and sightseeing.
Pack a mix of light summer clothing with a few warmer layers for the cooler evenings, as well as sunscreen to protect against the strong Mediterranean sun.
What to Pack for Nice in June
Packing for a trip to Nice in June should prepare you for the mild to warm temperatures and mostly sunny weather conditions. Here's a suggested packing list for Nice in June:
Lightweight Clothing: Pack breathable fabrics like cotton and linen for daytime activities. Short-sleeved shirts, shorts, skirts, and sundresses will be suitable for the daytime warmth.
Swimwear: If you plan on enjoying the beaches, don't forget to pack swimwear and a beach towel.
Sun Protection: Sunglasses, a wide-brimmed hat, and sunscreen will help protect against the strong Mediterranean sun.
Evening Wear: Though evenings can be warm, temperatures may dip slightly, so a light sweater or jacket may be useful.
Comfortable Footwear: Walking shoes or sandals that are suitable for walking around the city and along the beachfront are essential. If you plan to dine in upscale restaurants, consider packing a pair of dress shoes.
Rain Protection: Though rare, rain can happen, so packing a small, lightweight umbrella or a raincoat may be wise.
Accessories: A reusable water bottle to stay hydrated and a small backpack or tote for carrying daily essentials might come in handy.
Adaptors: If you're coming from a country with different electrical outlets, don't forget the necessary adaptors for charging your devices.
By including these items in your luggage, you should be well-prepared for the typical weather conditions in Nice during June and able to enjoy the beach, sightseeing, dining out, and other activities that this beautiful French coastal city has to offer!
Explore the Old Town
Getting around Nice is fairly easy, with an above-ground tram (I am a huge fan of these!) taking you to most places, and a very walkable downtown neighborhood called Vielle Ville, meaning "Old Town." I wandered through the tiny streets scented with freshly baked croissants and took photos of the classical church façades that appeared every few blocks.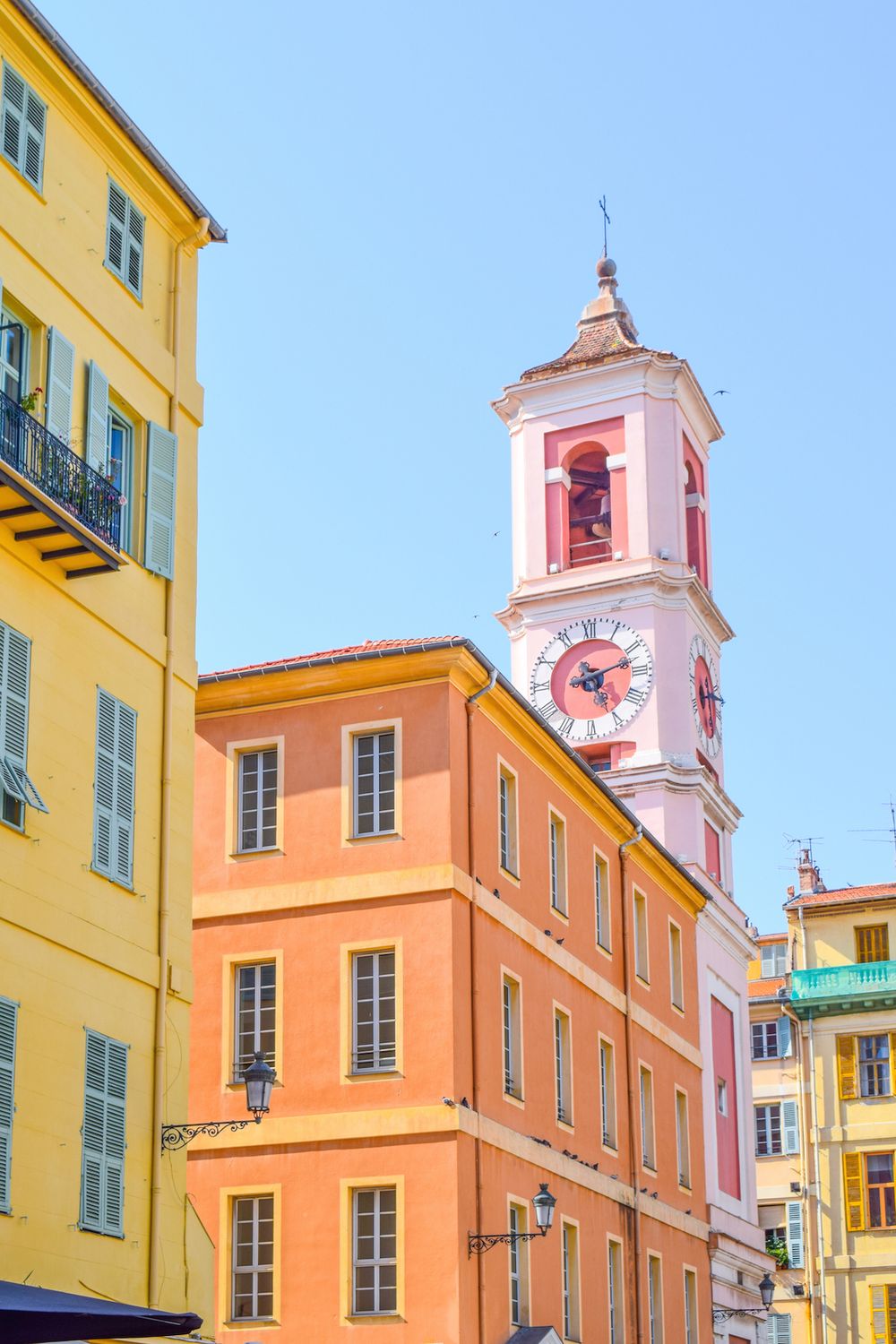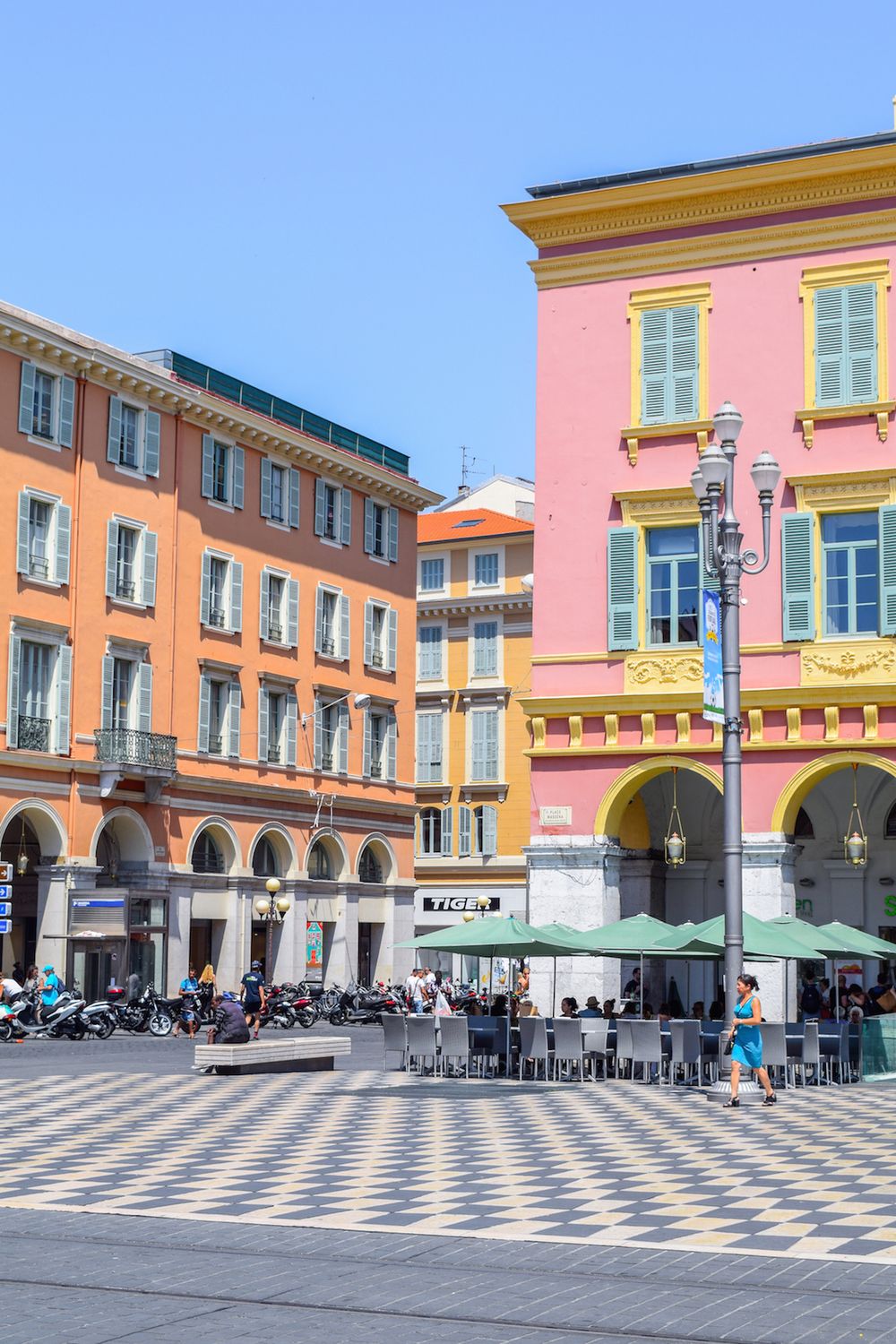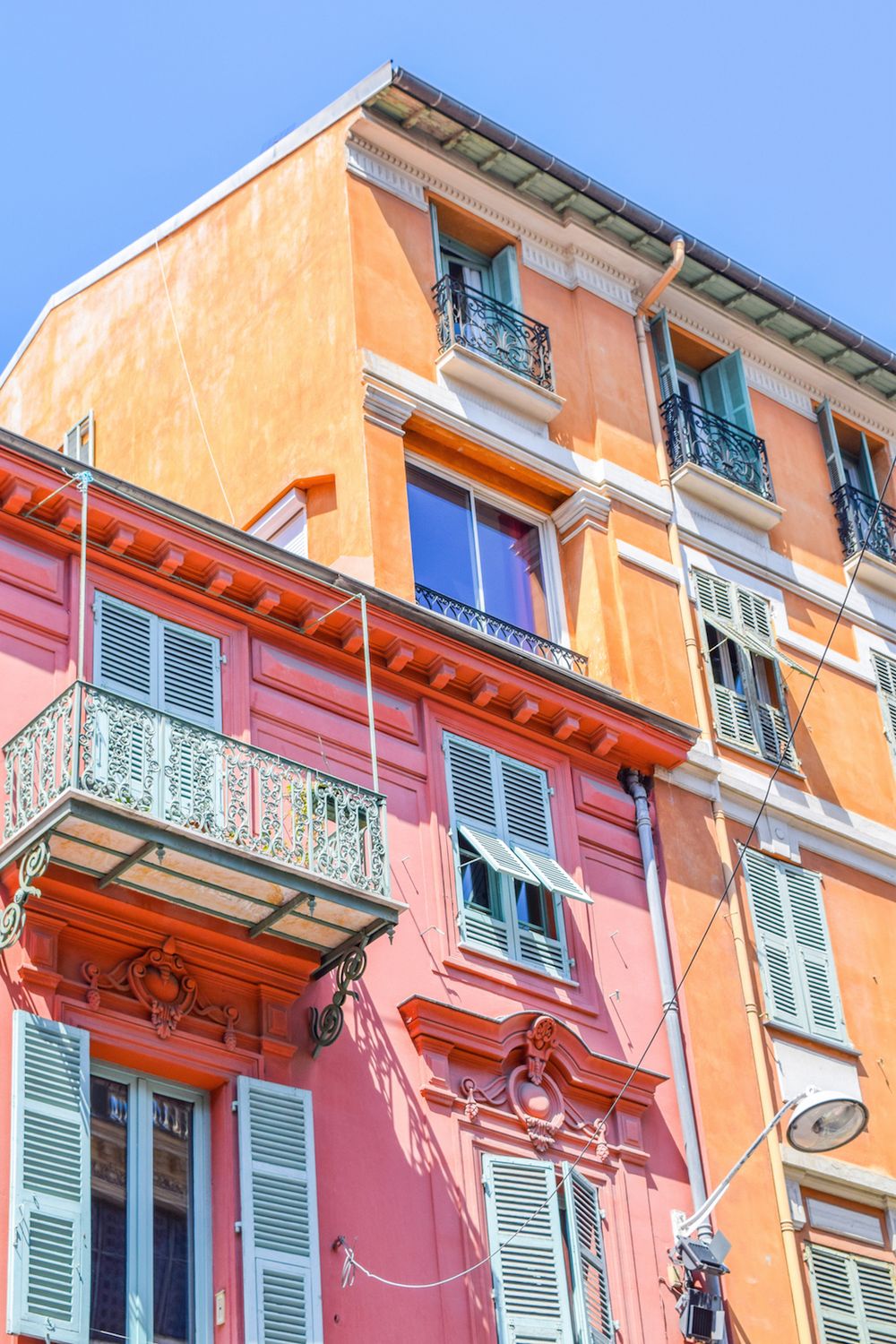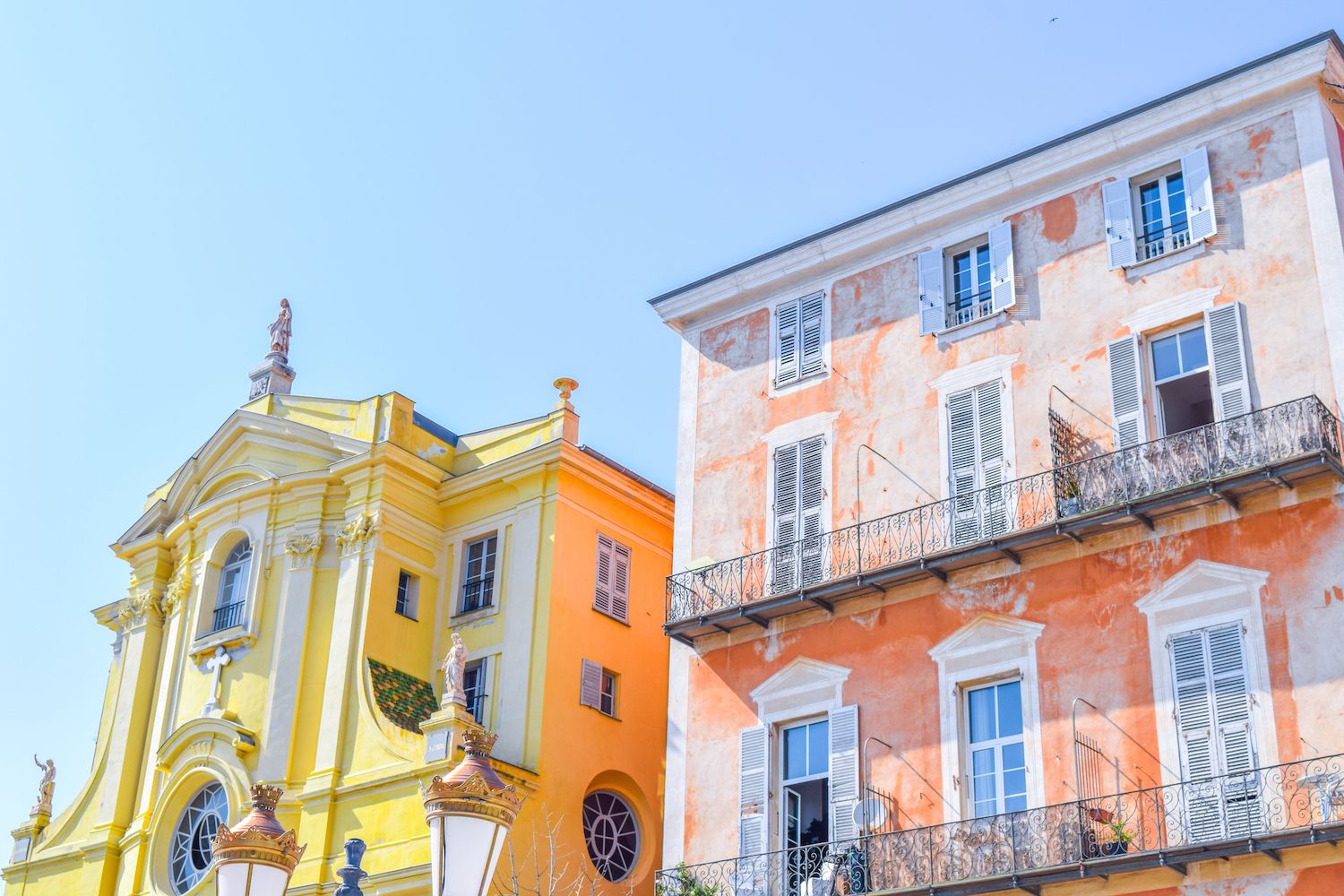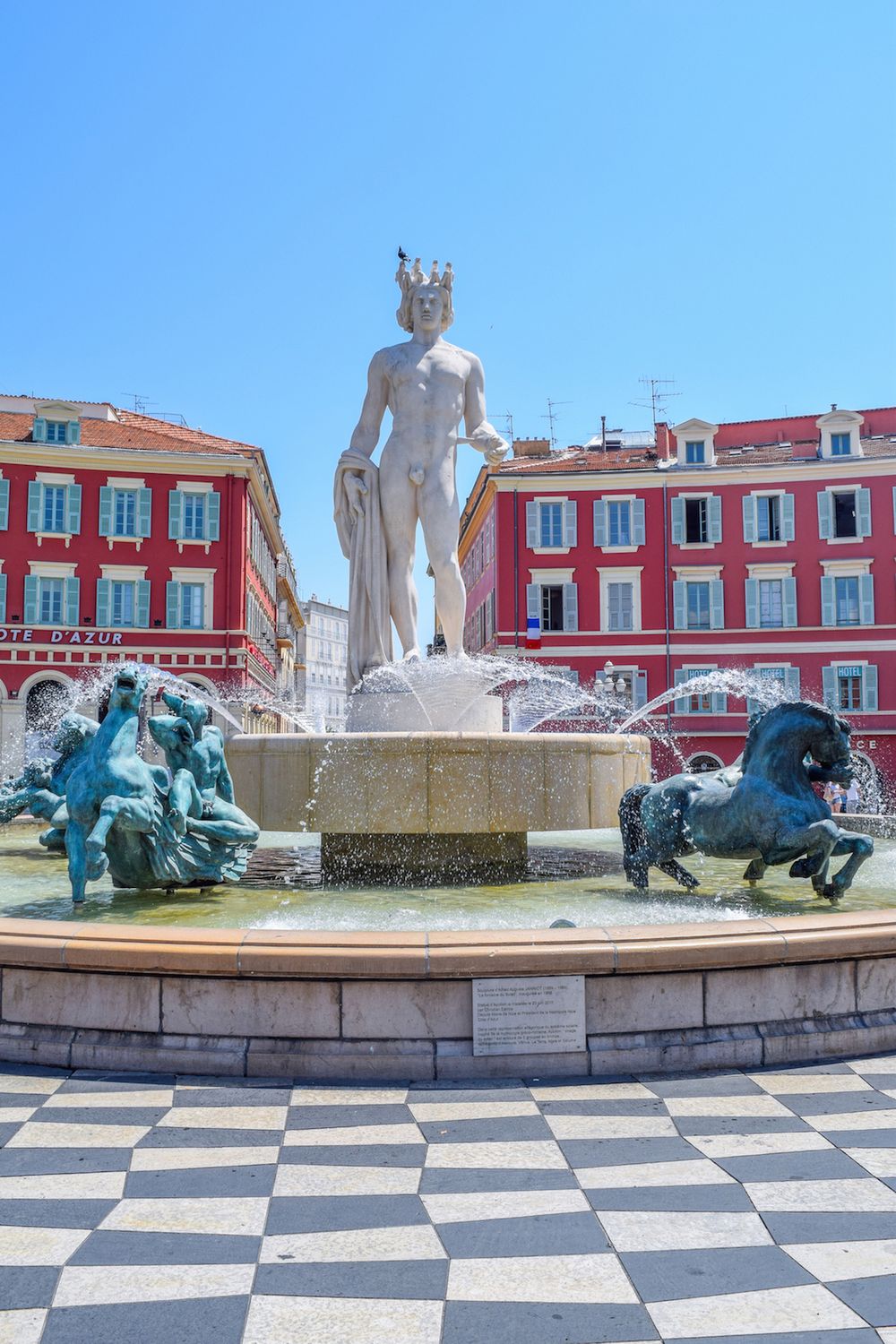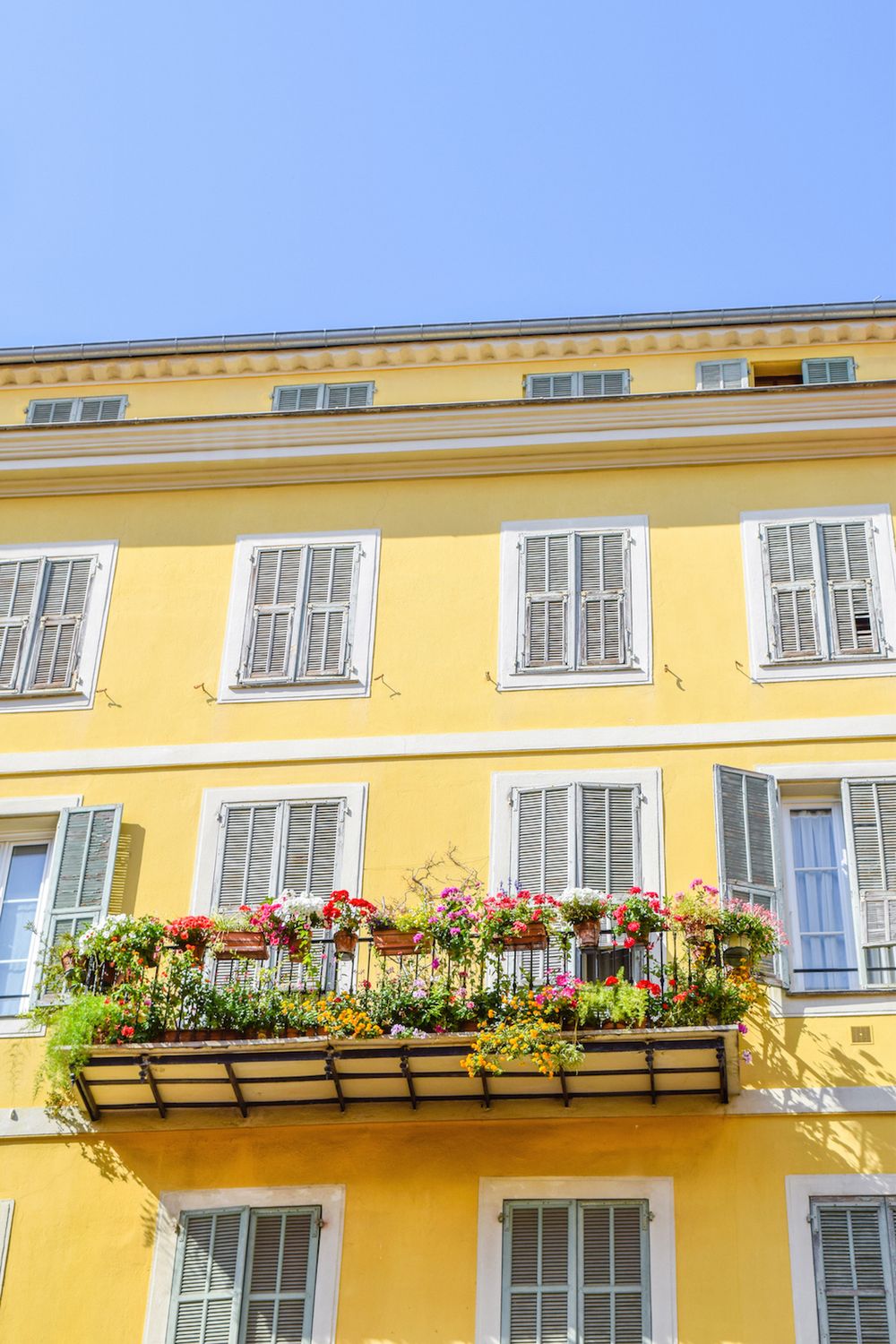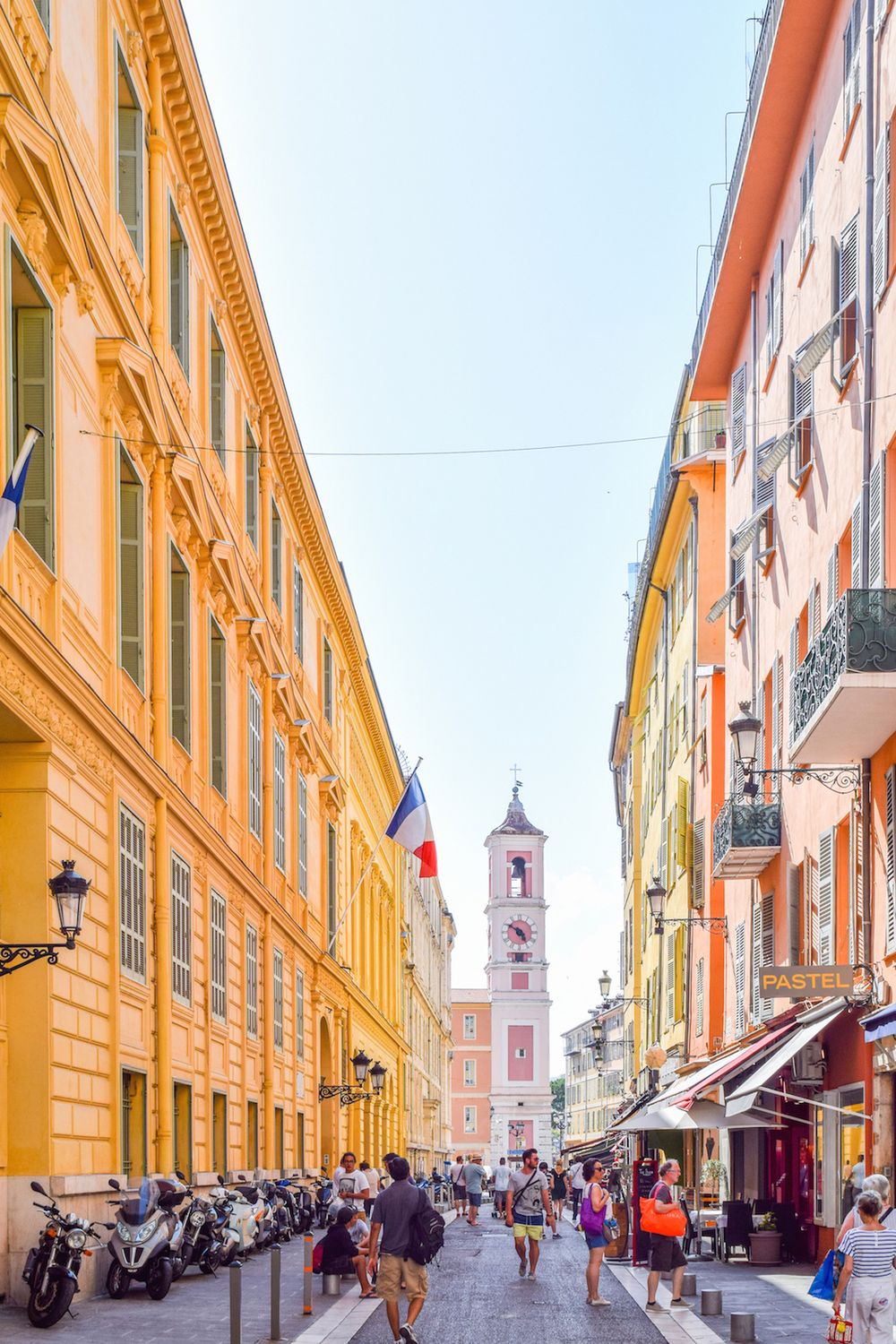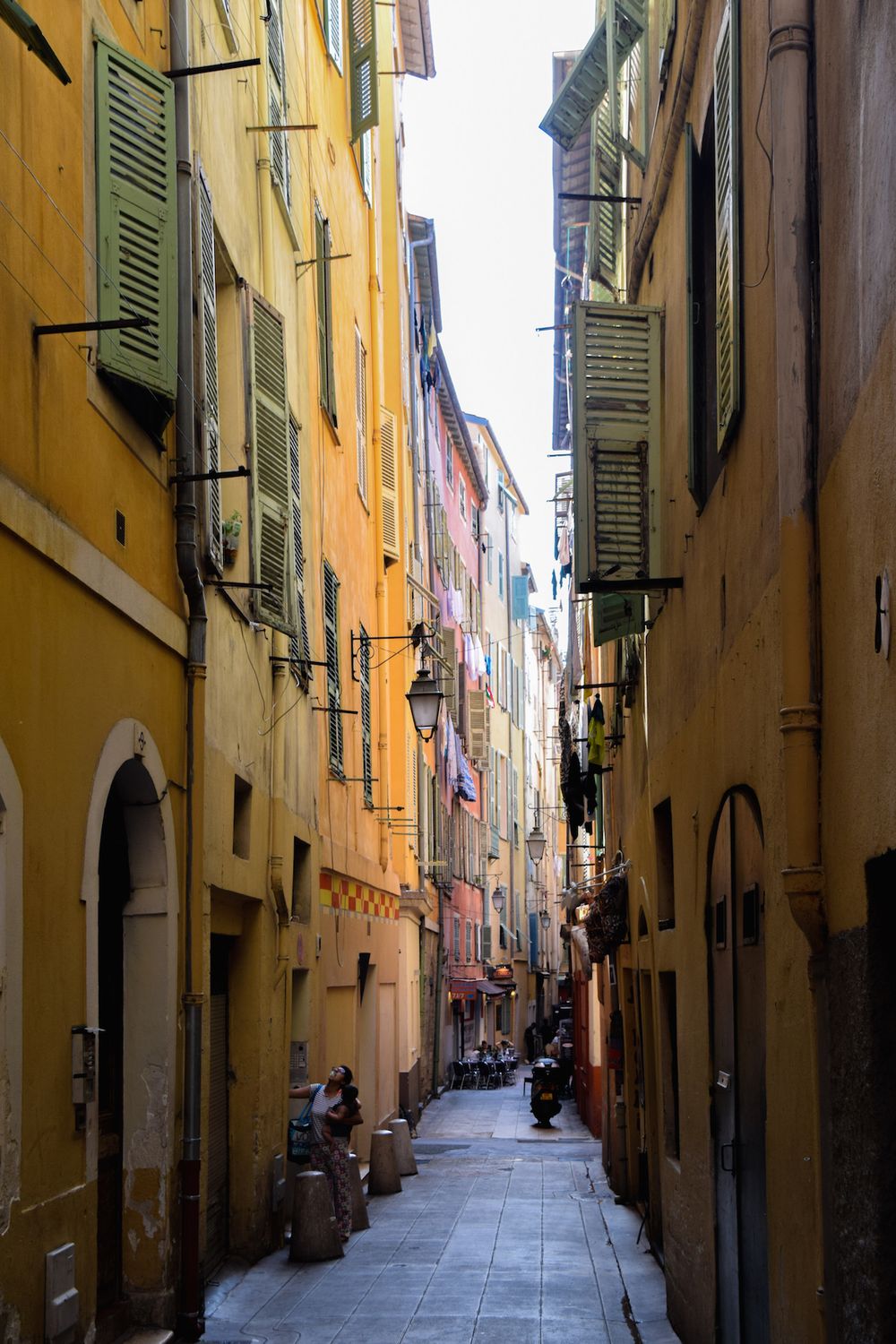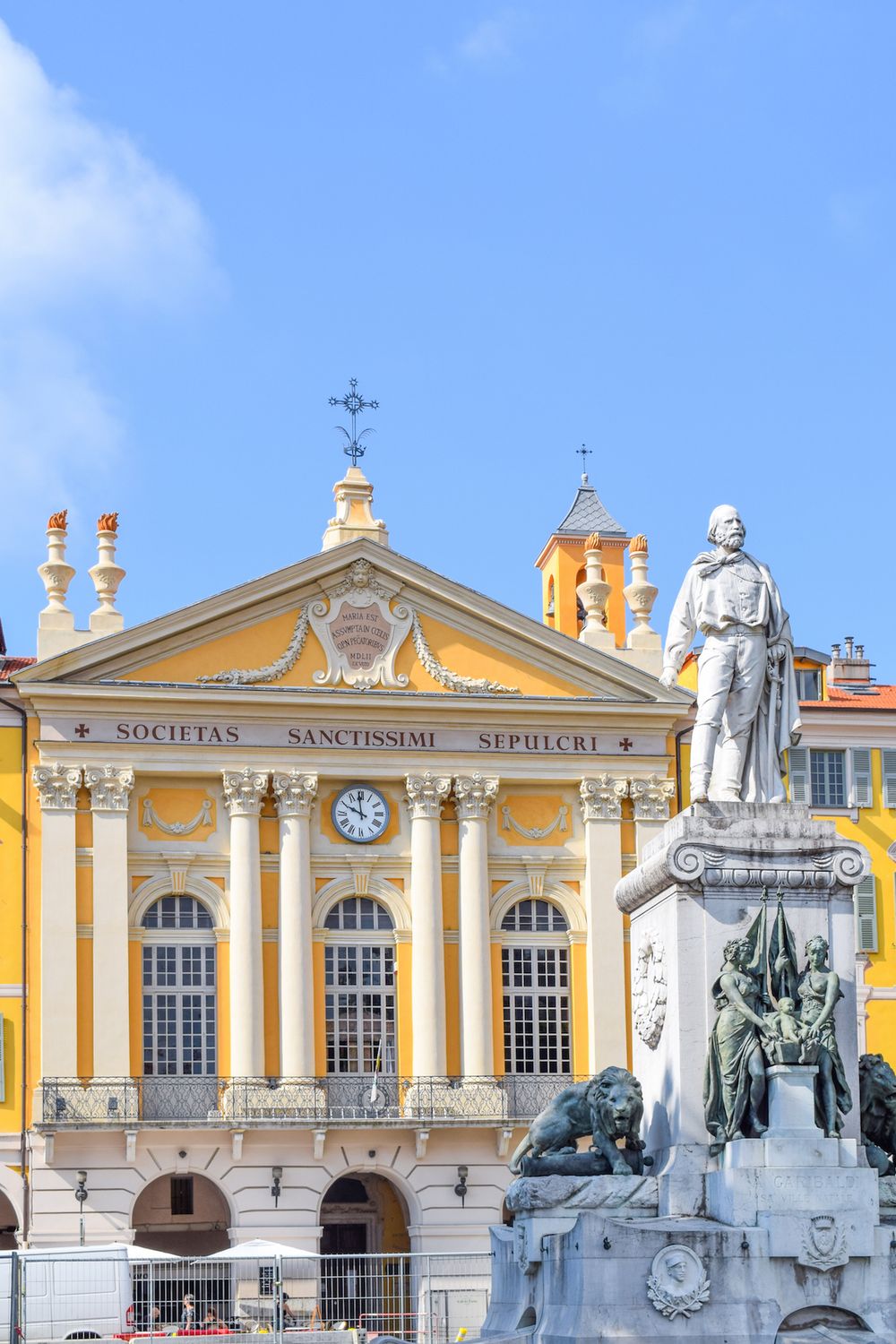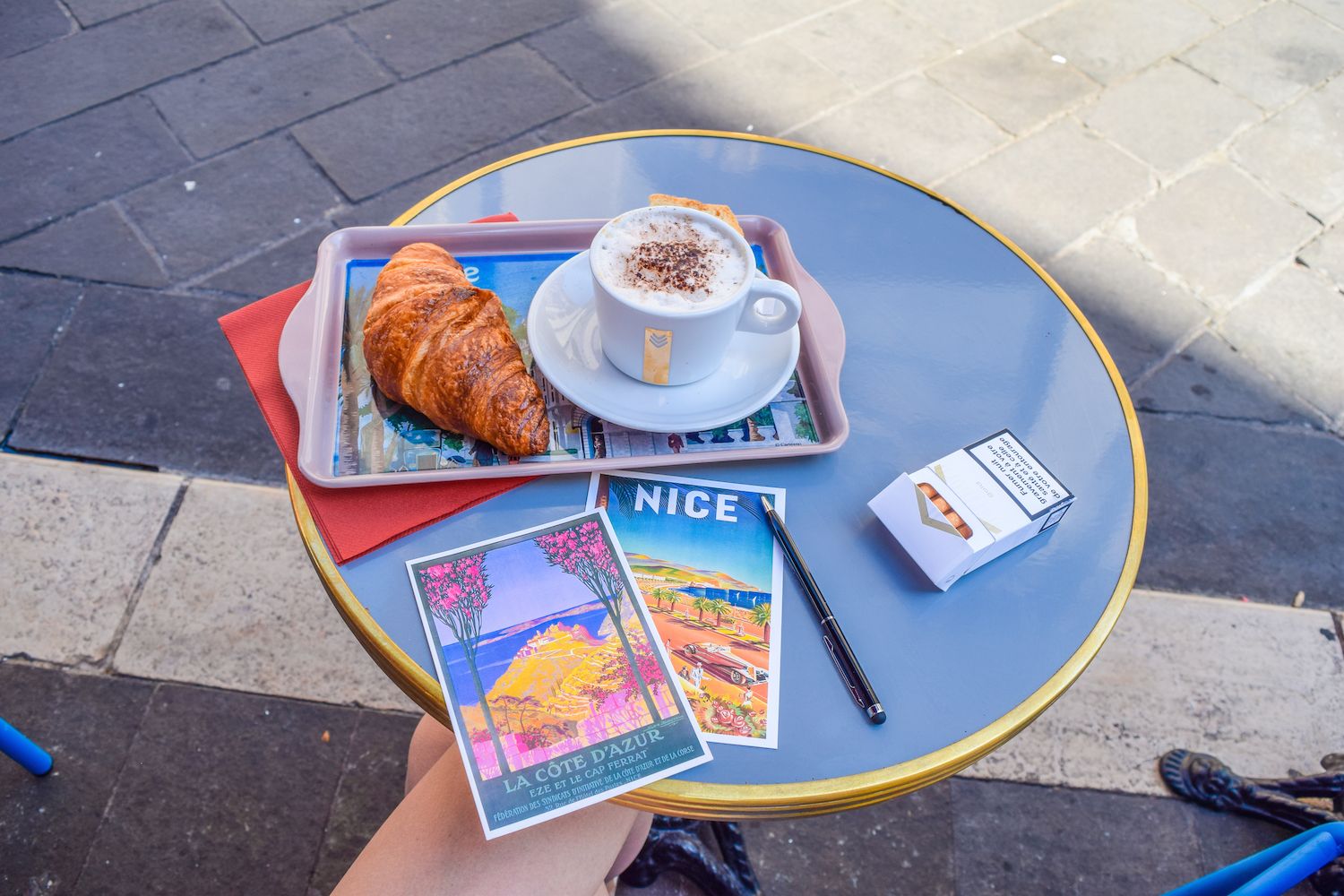 Colline du Château
On my first full day in Nice, I decided to visit the Colline du Château overlook, a former citadel from the 11th century with magnificent views over the city of Nice. There's a free ascenseur that can take you straight up to the top so you can skip the stairs. I went on a Sunday afternoon and while there were plenty of people, it wasn't overly crowded. Reaching the top of the overlook, I walked around the park and saw the ruins of the historic château. Vendors sold everything from food, to art, to propaganda, and a couple souvenir shops were open as well. The edges of the park featured stunning views over the Nice port, beach and shorelines!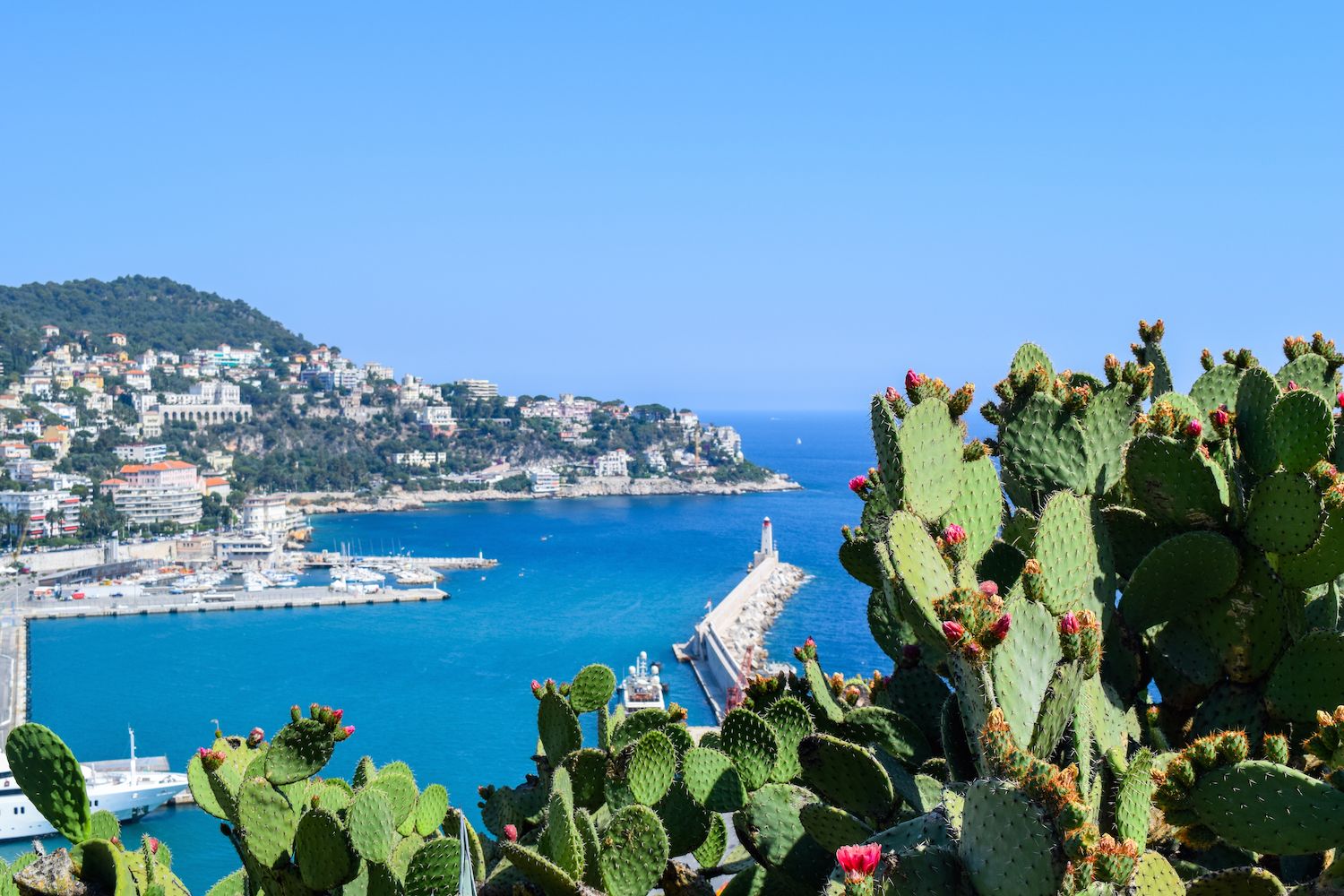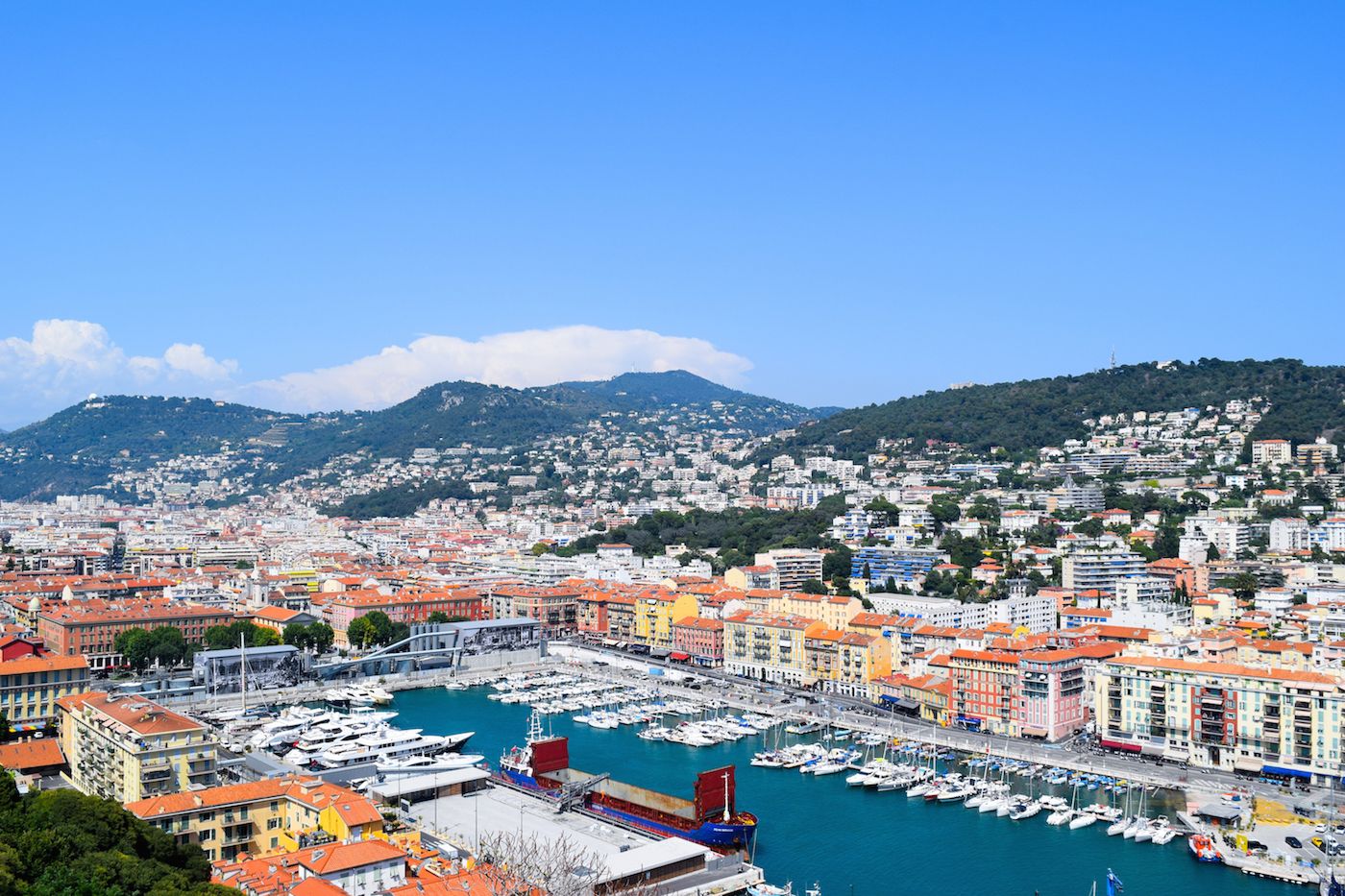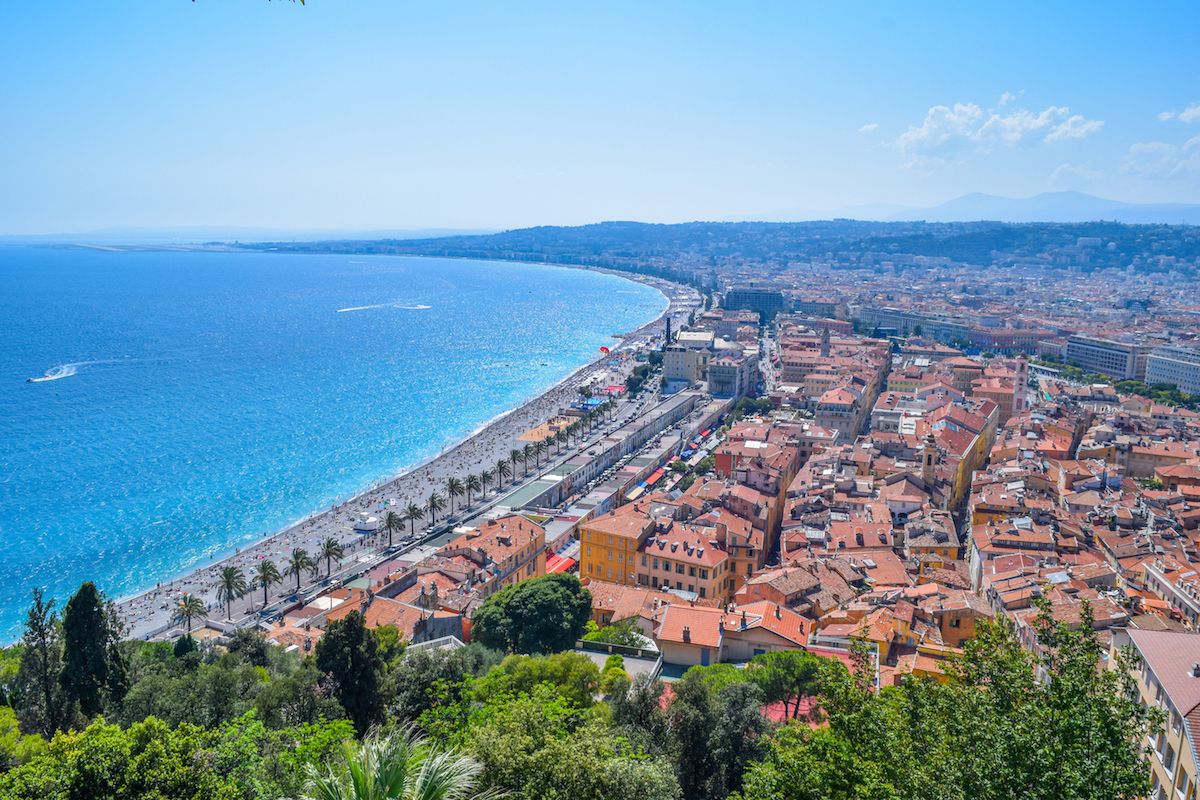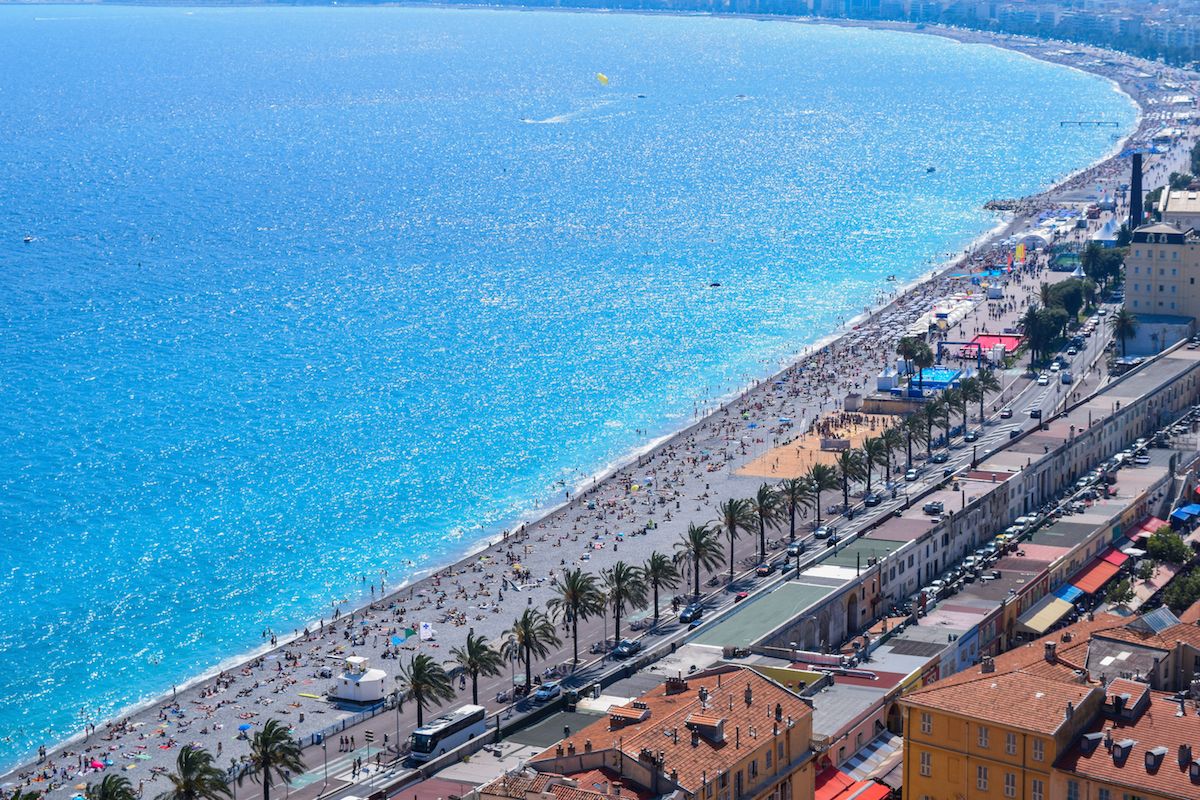 Promenade des Anglais
A few days later, I walked along the famous palm-tree lined Promenade des Anglais, adjacent to the rocky coast of Nice. You'll find every type of person on this stretch of sidewalk: from from tourists to bikers to pedestrians. I stopped to photograph the lovely blue art deco sign of the Plage Beau Rivage. With temperatures reaching over 80 degrees in June, it was no surprise that the beaches were crowded every day! Further along I came across a mini Statue of Liberty and several grand hotels such as Le Negresco, which dates back to 1913!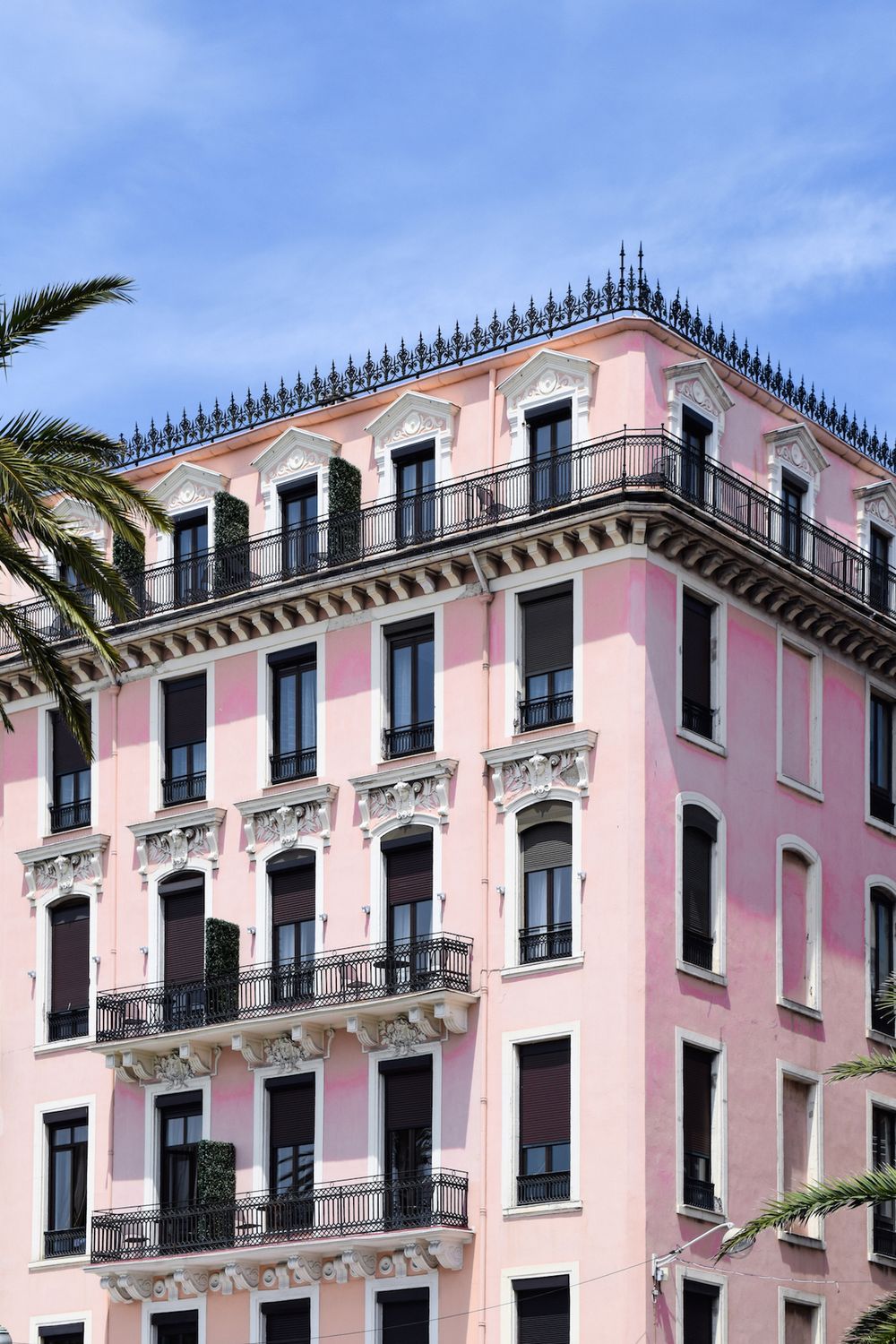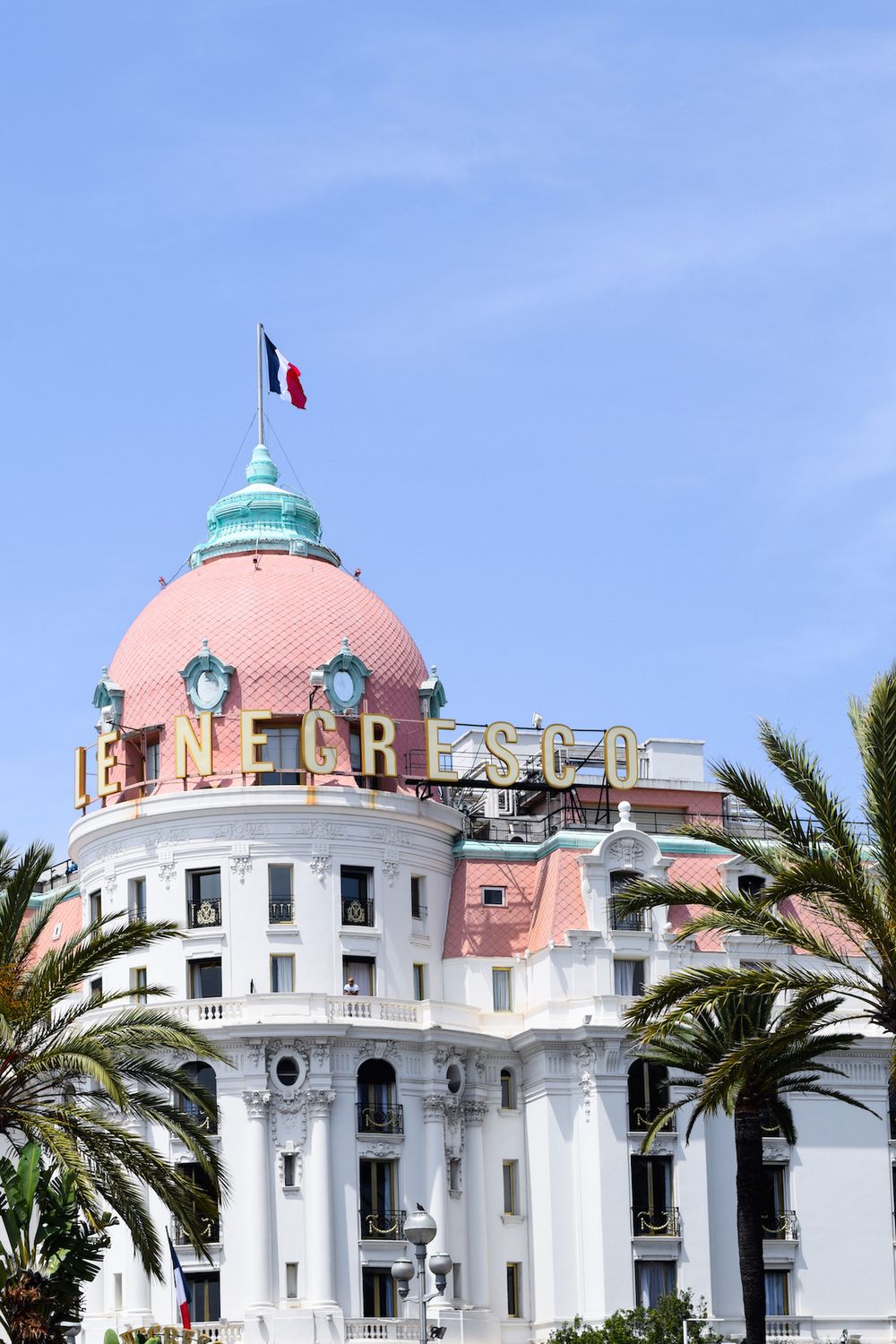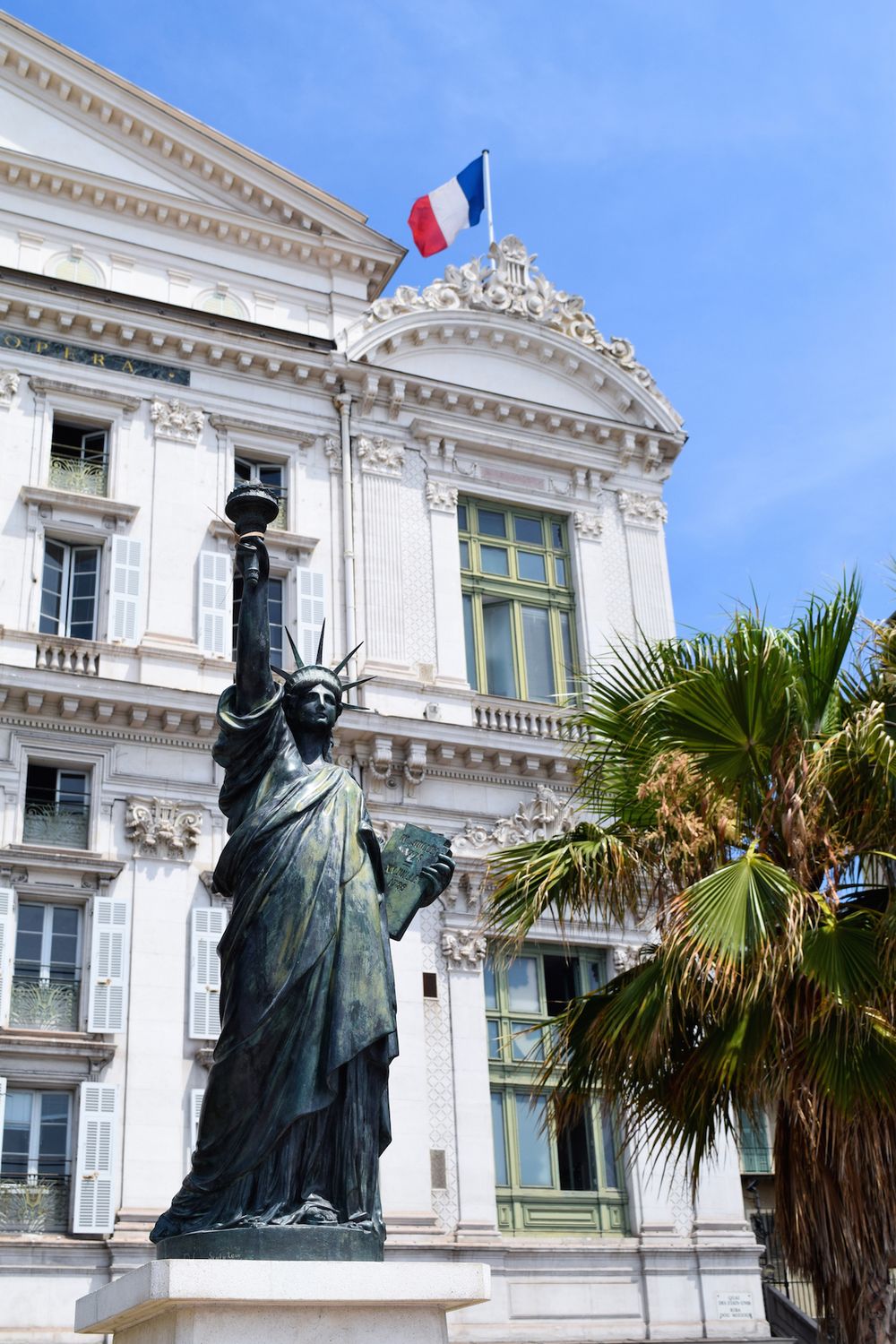 Take a Swim on the Nice Beach
I highly recommend wearing swim shoes if you go to the beach in Nice as it's very rocky and hurts your feet if you're not used to this type of terrain!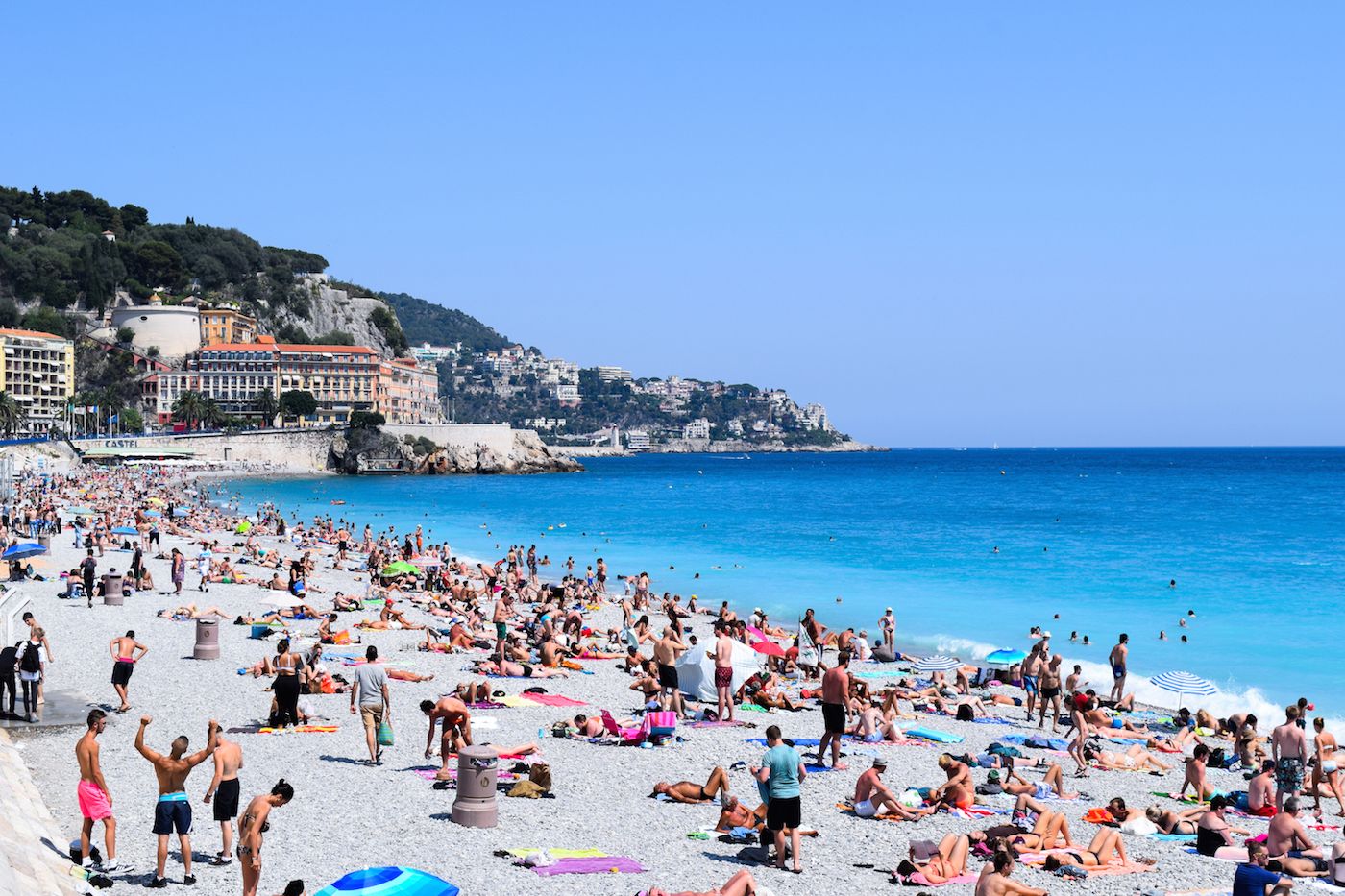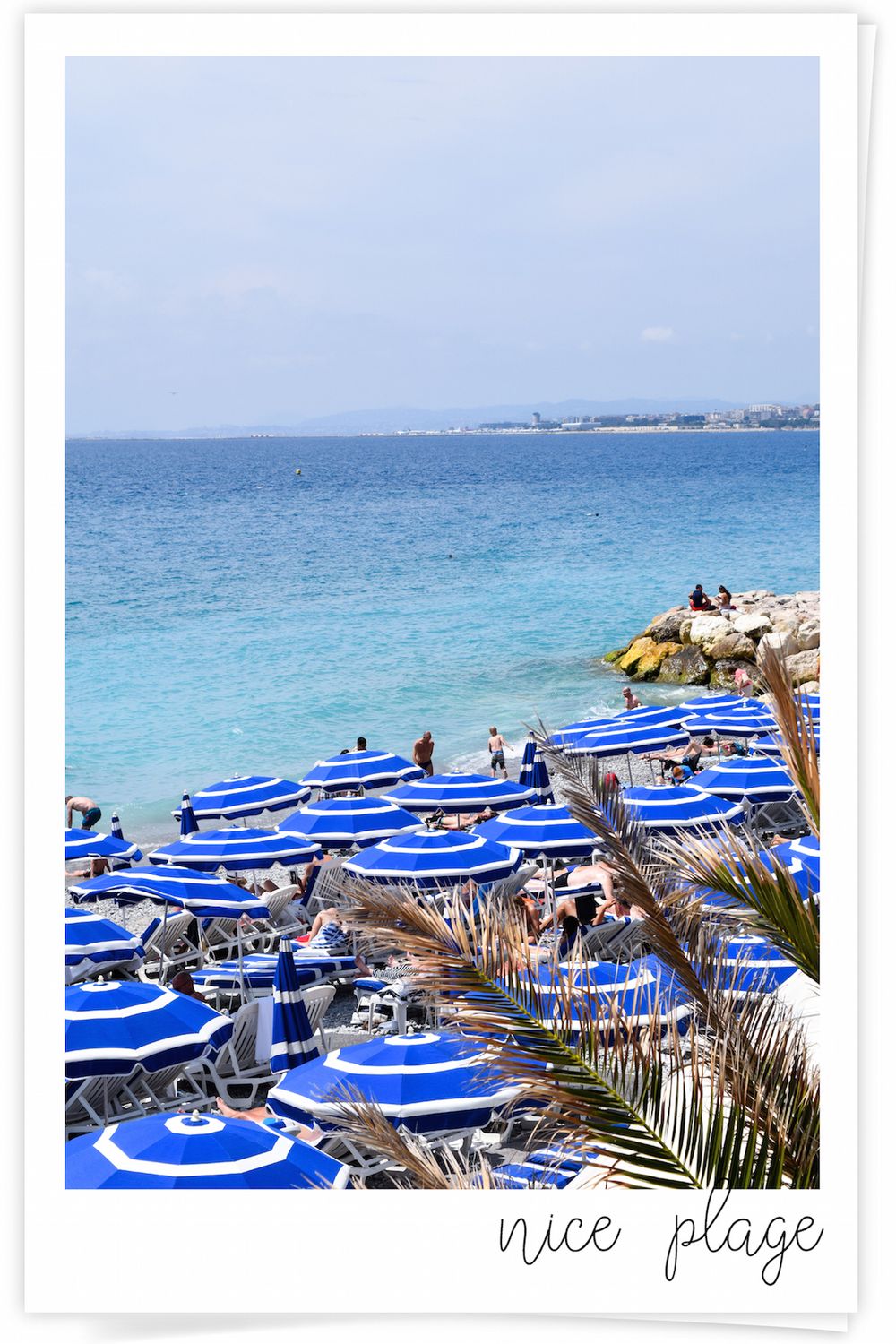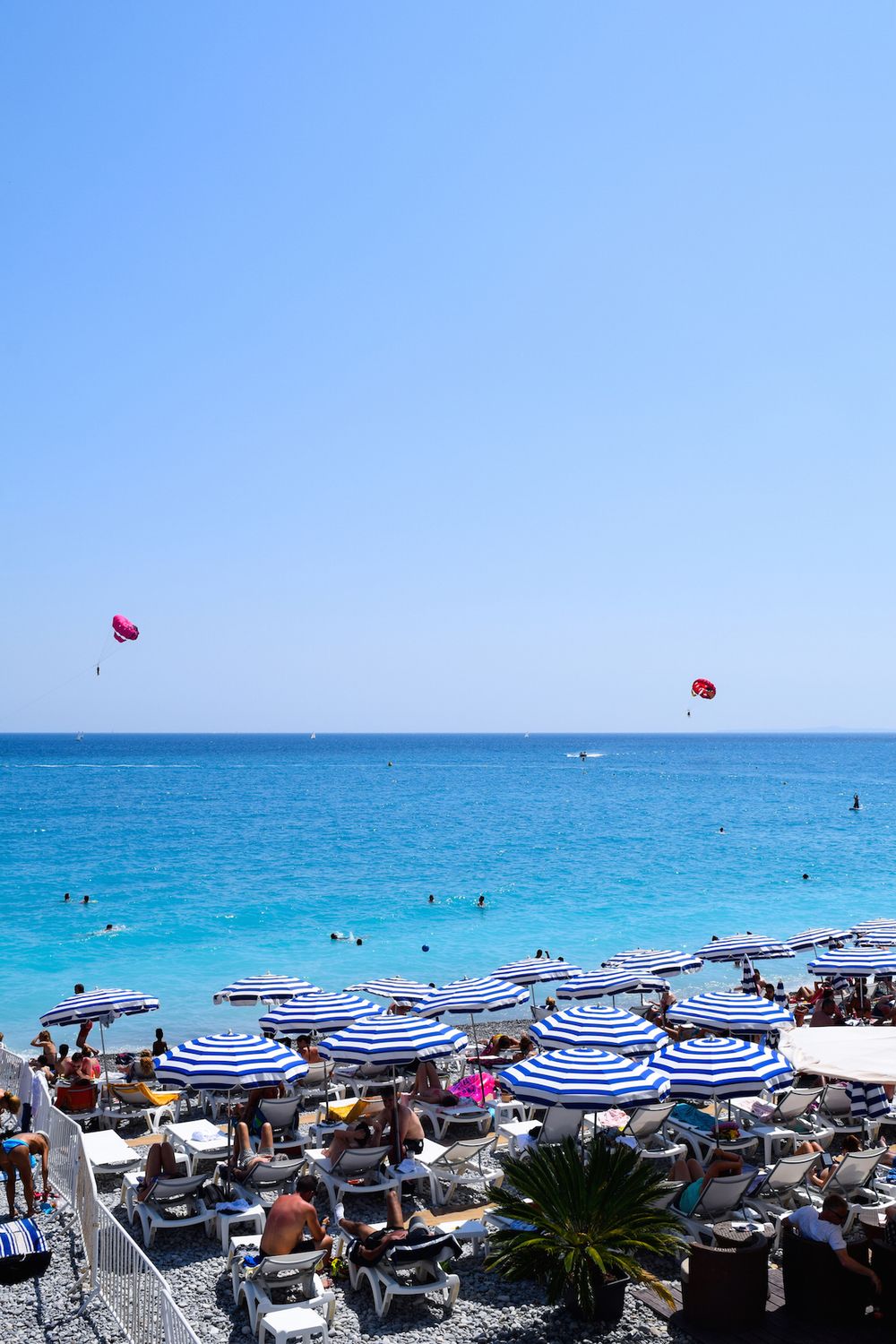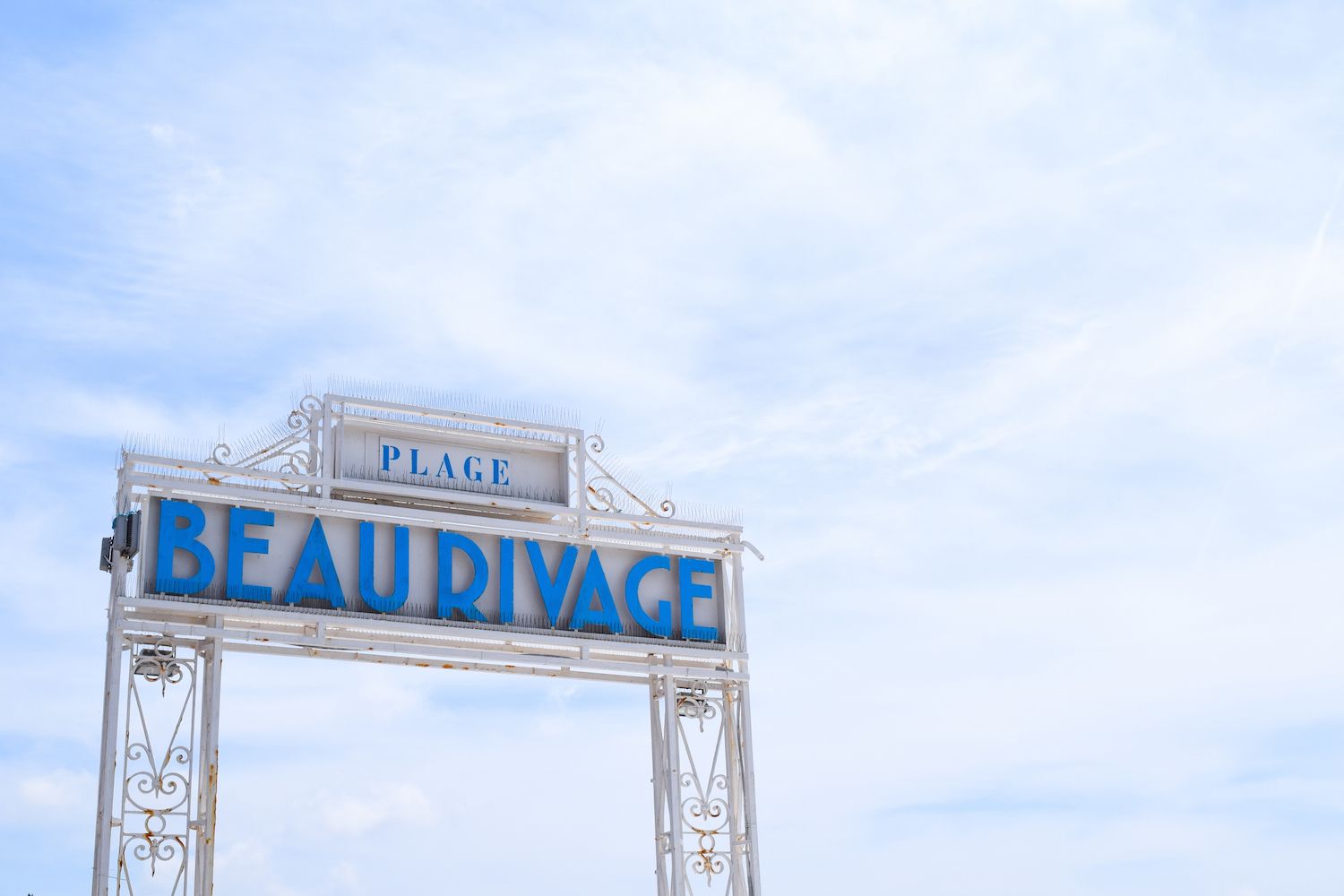 Enjoy your stay in beautiful Nice, France!