Who could possibly deny that the Mediterranean is one of the most beautiful and captivating regions on Earth? The sea, salty air, delectable food, hospitable people, diverse and heart-stopping landscapes, unbeatable weather. Need I go on?
Generally, when people think of the Mediterranean, their minds instantly jump to the same few countries: France, Spain, Italy, and Greece. These countries are unique and beautiful in their own right and have a lot to offer tourists, but what are the best Mediterranean towns located along this sparkling sea?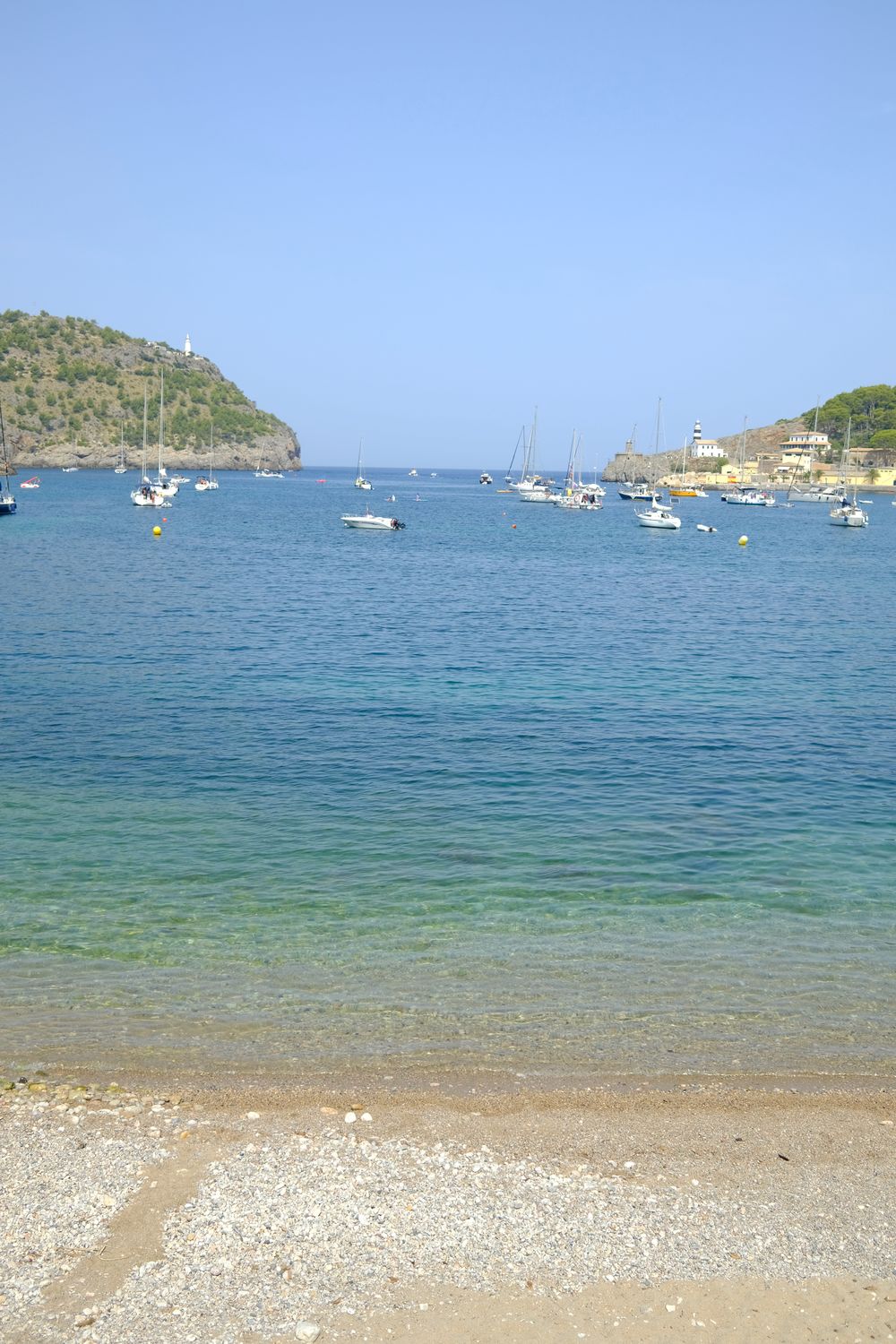 Thera, Santorini, Greece
If you want to visit one of the most romantic and stunning Mediterranean towns, then the first option you should consider is Thera (or Santorini), which is an idyllic island in Greece.
Thera is part of a volcano that exploded in 1646, which explains its steep cliffside that plunges into the shimmering blue sea below. The town is decorated with white cave homes that simultaneously contrast and compliment the sea it looks over. Thera offers some of the most heart-stopping panoramic views of the angelic town, the inviting sea below, and even other remaining bits of the volcano.
Antibes, France
Antibes, a small resort town located in the French Riviera, is one of the most undeniably beautiful places in the region and one that you truly shouldn't miss.
Antibes is a resort town, yet isn't overwhelmingly tourist-ridden. Explore the old town, the golden French beaches with crystal-blue water, and enjoy all the wine and cheese while you're there!
Cinque Terre, Italy
Cinque Terre is one of the most well-preserved, quaint, and memorable places in Italy, but also the whole of the Mediterranean. "Cinque" means "five" and "Terre" means "lands." Cinque Terre is not one, but a collection of five unique and traditional Italian towns comfortably nestled into mountain crevices along the sea.
The five towns are Monterosso, Vernazza, Corniglia, Manarola, and Riomaggiare. As much as I'd love to tell you to just pick one and go to that one, I simply can't. All five are worth exploring, as each one is special in its own way, and not one of them should be missed.
Barcelona, Spain
Although Barcelona is a large city, it belongs on this list of Mediterranean towns. Barcelona has it all even with its larger population: scrumptious food, a gorgeous and well-kept beach, walkable and historic city, and a relaxed atmosphere.
When there, be sure to explore the Playa de la Barceloneta (the beach), Gothic Quarter, La Rambla, Park Güell, and Mount Tibidabo. Every one of these places is worth a visit, but don't forget to squeeze in some paella and sangria with cava!
Dubrovnik, Croatia
Dubrovnik has recently become more popular due to its iconic appearance in "The Game of Thrones," but that isn't the only reason it deserves to be on this list. The city is located on a cliff that ranges from 15 to 60 feet high. The cliff kisses the sea below, but atop, it's lined with a glowing orange wall.
When in Dubrovnik, explore the old town and witness the walls for yourself. But, also be sure to get a view of it all from above on Mount Srdj, especially during sunset.
Trapani, Sicily, Italy
Although Italy is an undeniably beautiful country in the Mediterannean, I couldn't possibly ignore the unique beauty of Sicily nor the small town of Trapani on it.
Trapani is a small, non-touristy town with a location that can't be beat. If you want to explore Italy's best-kept secret, this is where you need to start. After visiting its quaint old town, you can hit all of the island's other hot spots nearby: Erice village, the Aegadian Islands, the Salt Road, Marsala, and Monte Cofano Nature Reserve.
Valletta, Malta
Malta is one of the Mediterranean's best-kept secret islands. Valletta, the capital of Malta, was founded in 1566. The entire city is so well-kept that it is one of the best semblances of old Europe.
While exploring the city and admiring the architecture, be sure to stop in Saint John's Co-Cathedral, Grand Master's Palace, the Grand Harbor, Upper Barrakka Gardens, and the City Gate.
Ajaccio, Corsica, France
Let me take you back a second time to France, only this time to the lesser-known island of Corsica, one of France's most stunning islands. The capital of Corsica, Ajaccio, is a port city on the Mediterranean Sea.
Ajaccio is worth the visit for a plethora of reasons. It has it all: a calm and cozy old town, the shimmering sea, and even a "little tourist train" to take you to all the sights in the city.
Carloforte, Italy
Carloforte is both a resort and fishing Mediterranean town on an island called Isola di San Pietro, which is an island off the southwestern coast of Sardinia. Carloforte is well-known for its lighthouse called Il Faro and its warm beaches, which are both sandy and rocky.
It's a small town with not even 7,000 inhabitants, so while you are soaking up the rays in Carloforte, you won't ever feel bombarded by other tourists doing the same– or having them hog your sunlight!
Palma, Mallorca, Spain
Mallorca is one of the most popular destination spots in the Mediterranean. Palma, which is the island's capital, is attractive to tourists during any season. Its beaches, nightlife, and azure waters cannot be beat!
Chania, Crete, Greece
Chania, the capital of the island of Crete in Greece, is a humble yet vivid town. You can visit its pedestrian-only old town, but especially their Jewish quarter. However, definitely do not miss out on their Venetian sea wall walk to the lighthouse and the Yiali Tzami mosque.
Tel Aviv, Israel
Another big city on a list of towns in the Mediterranean, but once again, it's for a good reason. Tel Aviv is well-known for its eclectic nightlife, robust cuisine, and cultural melting pot.
However, its location to other places in Israel is yet another appeal. From Tel Aviv, you can take day trips to a number of locations, like the Dead Sea, Masada National Park, Nazareth, Jerusalem, and much more.
Marbella, Spain
Want to visit a Mediterranean town where you can truly be in the presence of society's biggest and greatest? Marbella might be the place for you. Admire the numerous yachts on the sandy and pristine beaches. But, also be sure to wander about the windy cobble-stone streets of the town.
Sorrento, Italy
Sorrento is a small coastal town, which overlooks the Bay of Naples. In Sorrento, Piazza Tasso and gaze at the Greek-Roman architecture. One huge positive of staying in Sorrento is the proximity to Capri, a truly captivating island in Italy. While in Sorrento, though, be sure not to miss a sunset view from Villa Comunale.
Menton, France
For our fifteenth top Mediterranean town to visit, we find ourselves in France once again, but in Menton. Menton is a small town in the French Riviera. It's well-known for its beaches, but also for its unique gardens, such as Serre de la Madone. There is an annual summer Lemon Festival in Menton which draws crowds from across the world, and you'll find beautiful public artworks featuring lemon dotted throughout this coastal city.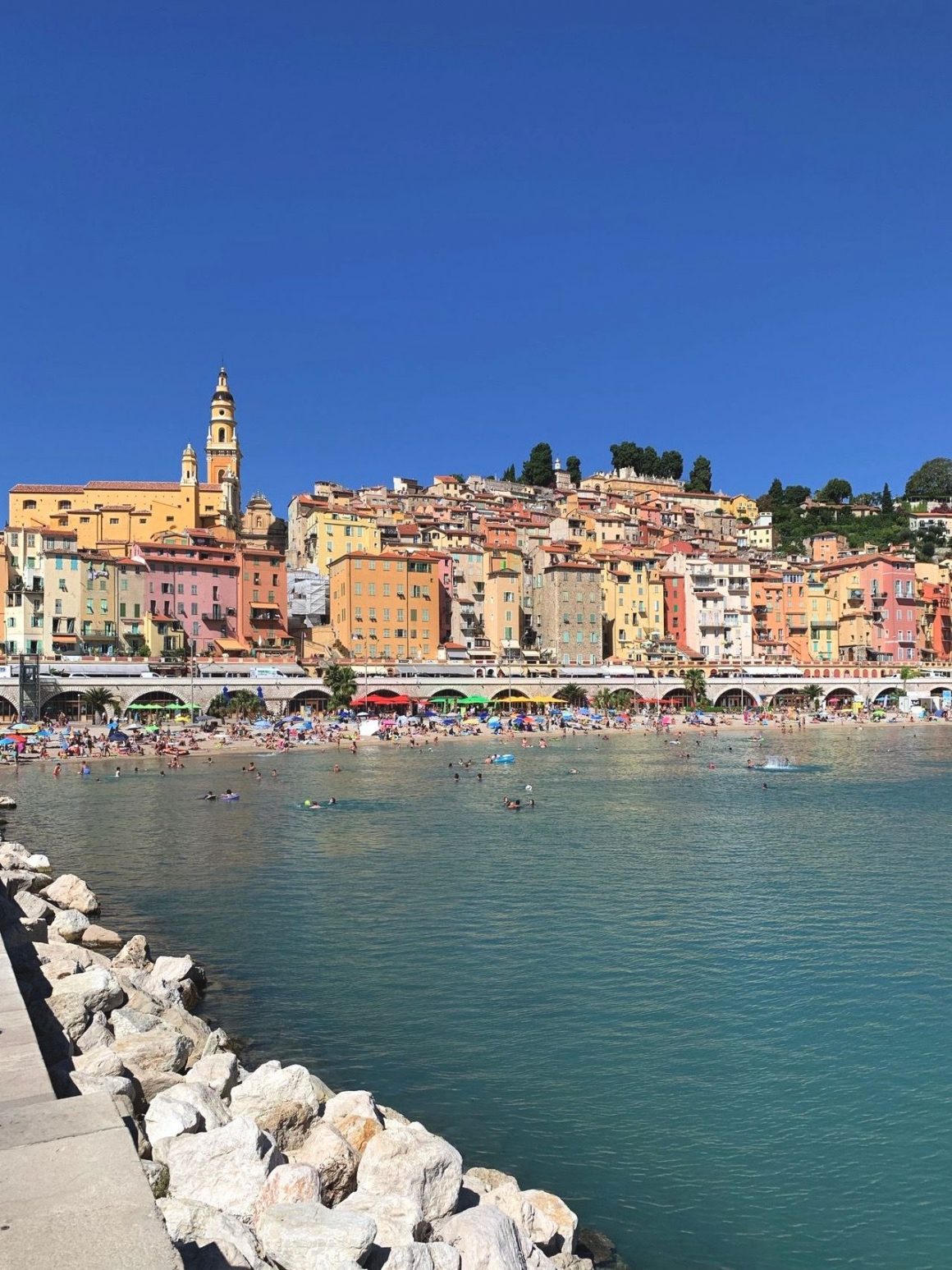 ---
The Mediterranean Sea offers a plethora of hot spots to visit, so it's worth mentioning that this isn't an exhaustive list of the best Mediterranean towns to visit. However, I can guarantee that you won't be disappointed if you choose even one of these places to visit!