French cuisine is known all over as some of the greatest food in the world, and yet it hasn't made its way into our kitchens like Italian, Mexican, and East Asian flavors. That's due in large part to the relative complexity and skill required for excellent French meals, which means the best way to get that experience for yourself is to head to France and tuck in.
If you're wondering where to start, here are 10 dishes you absolutely need to try in France. Bon appetit!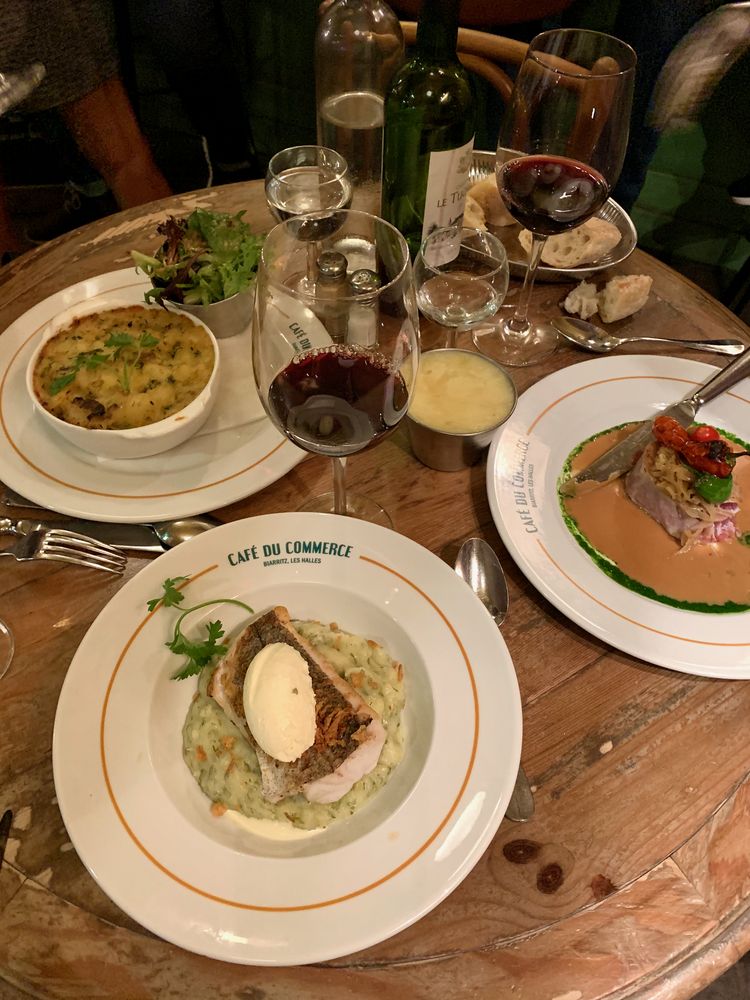 Croque Monsieur
With the Croque Monsieur, the French truly elevated the humble ham sandwich. This dish is intended as a quick snack, with just a few ingredients: bread, ham and cheese—typically Gruyere or Emmental. The ham and cheese go in the middle, and then more cheese is melted on top.
You'll find it at just about every café and restaurant in France, and they'll typically kick it up a notch by dipping the bread in beaten egg and adding a layer of creamy Béchamel sauce. There are plenty of variations, including the croque madame (with an egg on top) and the Monte Cristo (deep-fried).
Duck Confit
Confit is less of a meal itself and more of a means to an end, or rather, a means to longevity. Confit comes from the French confire, meaning "to preserve."
The method involves salt-curing duck, then cooking it low and slow for hours, then storing it in its own fat. When done properly, the duck can last for weeks without refrigeration, or years when canned.
More importantly, the result is a delicious, flavorful, tender duck that's perfect for cooking. You might find it served all on its own, but you'll most likely enjoy duck confit in a cassoulet (casserole) or garbure (thick stew).
Soupe à L'Oignon
More commonly known as "French onion soup," here in the States, this simple dish is one of the most popular French meals around the world. Americans love it so much, we powderized it and mixed it with sour cream to make French onion dip. That's fine, but I recommend the real stuff.
Meat stock and as many onions as you can find combine to create a flavor-packed, incredibly aromatic broth. Typically, the soup is topped with pieces of bread and then covered in melted cheese, creating a little lid of crunchy, creamy goodness. It's the perfect first course.
It may be a simple dish, but that means every step counts. A master chef brings the soup to new heights, and that's what you'll find in France.
Escargot
"Edible snail." That's all escargot means, yet it's one of the most luxurious foods anywhere. Only the French could convince us to pay good money for snails.
However, it's for good reason—when cooked with butter and herbs, this little landlubber has a taste similar to clams and other mollusks. You need to use the right snails, as well and feed them a healthy diet before consuming, so it's not as simple as heading outside on a rainy day and gathering up everything with a shell.
Eating escargot properly prepared in the French way is a rare experience, so be sure to take advantage of it while there, even if it's just to impress your friends back home.
Foie Gras
Foie gras is a bit controversial, which makes it all the more exciting. Meaning "fat liver," the dish is traditionally created by force-feeding fatty foods to ducks and geese in order to make the liver large and luxurious.
The result is a rich, buttery, delicate liver you won't find in an ordinary duck, goose, or any other animal. Foie gras is served in a number of ways, from hot and whole to cold pates and terrines.
It's considered a gourmet, luxury dish, and what's a more special occasion than visiting France? After all, it's a cultural staple. By the way, people around the world are looking into foie gras methods that don't involve force-feeding, but at the moment, this traditional technique seems to be the best!
Entrecôte
This premium cut of beef comes from the rib area, making it a flavorful cut due to the marbling of fat. It's referred to as a "ribeye" in other parts of the world, but the French know how to make it right.
In France, you'll likely find it served with a red wine sauce or in Café de Paris, a butter-based sauce whose preparation is considered a trade secret. Rumor says it involves fresh thyme, cream, Dijon mustard, butter, and seasoning. For this special sauce, head to one of L'Entrecôte restaurants, all owned by members of one family. Or, head to a Café de Paris restaurant, where the sauce is served as a stiff froth that melts over a candle.
Coq Au Vin
Just thinking about this "rooster with wine" makes me salivate. In America, it was popularized by popular chef Julia Child in the '60s. In France, it's been around for centuries.
The most important part is braising poultry in red wine, usually with wine, lardons, onions, mushrooms and garlic. They slowly simmer it all until tender, then thicken the dish roux or blood.
In the end, you have a tender, fatty, meaty dish soaked in a flavorful liquid. The only downside is that cooking removes the alcohol from the wine, but don't worry: You're in France, and there's plenty more wine to go around.
Beef Bourguignon
The beefy cousin of coq au vin, this dish is prepared similarly with a few differences: beef is braised in red wine—typically from Burgundy—alongside carrots, onions, garlic and a bundle of herbs. French chefs will often garnish the dish with pearl onions, mushrooms and bacon as well.
If you liked coq au vin but wish the meat was red, beef bourguignon is for you.
Bouillabaisse
Stemming from the French words for boil and simmer, bouillabaisse is an incredible traditional fish stew from the port city of Marseille—though its history goes all the way back to ancient Greece. As with many treasured French dishes, the origins lie in frugality, originally being made with bony rockfish that fishermen couldn't otherwise sell.
Bouillabaisse is one of the more complex dishes, with a preparation far too involved to lay out here, but it's made with at least three kinds of fish, typically including rascasse, a.k.a. scorpionfish. Saffron and olive oil are also essential elements of the soup base, along with vegetables like leeks, onions, celery, tomatoes and potatoes.
In Marseille, the broth is served in a dish separate from the fish, topped with slices of bread and rouille, an olive oil, and garlic-flavored mayonnaise. Then the fish comes out separately, and you can combine the two as you please.
This is the kind of French dish you simply can't make at home. Don't let the opportunity pass you by while in France.
Crème Brûlée
Time for dessert! "Burned cream" may not sound too appetizing, but everyone knows this custard dish is one of the best final courses ever invented.
Crème brûlée itself is simple, consisting of a vanilla-flavored custard topped with sugar, which is then caramelized via grill or torch. Breaking through the crispy, crystallized top is incredibly satisfying, and the texture mixes with the smooth custard, resulting in a creamy dessert.
Whether with a cup of espresso or at the end of a satisfying meal, when in France, eat as the French do: with a ramekin of crème brûlée.