Going to the boulangerie – a French bakery – is one of the quintessential French things you can do. At the height of my bakery obsession, I was purchasing a baguette every 2 days, and a viennoiserie (baked good like a croissant) 4-5 times a week! The best boulangeries in Paris sell delicious and cheap meals that I can munch on for breakfast, lunch, or a light dinner!
I always get excited when I see a boulangerie outside of France, but each time I am disappointed because there is truly nothing as good as an authentic boulangerie in France.
Walking into boulangerie can be intimidating the first time you do it, so today I'm going to give you a basic scoop on what you need to try!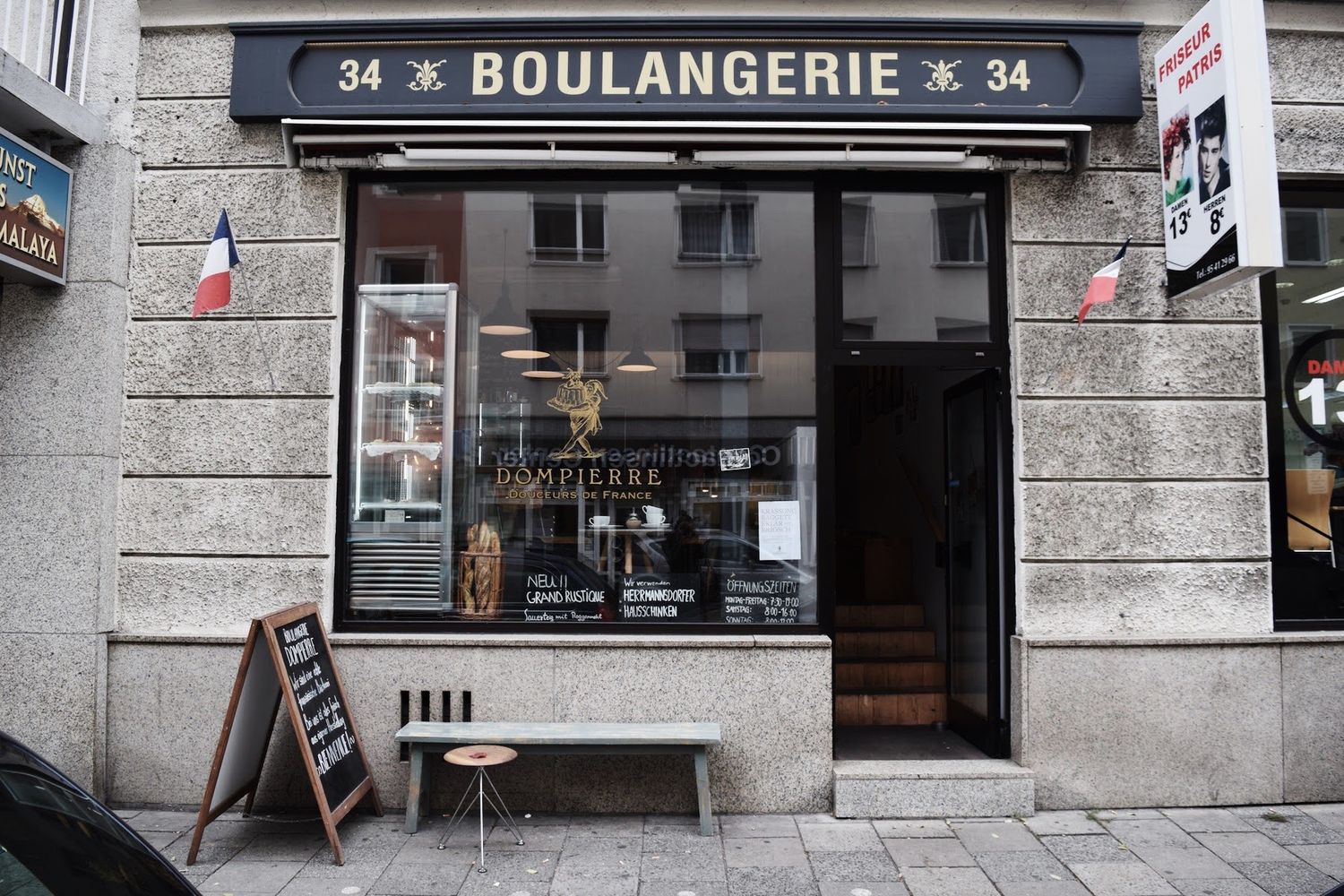 Here are five things I recommend you try at one point or another at a French bakery near you:
1. Baguette
Go for a baguette tradition, to get French bread cooked to perfection, the old-school way! Baguettes are the perfect bread to accompany your morning breakfast with jam, or your post-dinner cheese plate.
A boulangerie is a French bakery that specializes in bread, pastries, and other baked goods. It's not just a place to buy food, but also a cultural institution that has been an essential part of French life for centuries.
The baguette is a type of bread that is synonymous with France and is a staple food in many French households. Buying a baguette at a boulangerie ensures that you are getting a freshly baked, high-quality product made with traditional French techniques and ingredients.
Buying a baguette at a boulangerie is also a chance to experience the art of French baking and the unique atmosphere of a French bakery. You can observe the skilled bakers at work, enjoy the aroma of freshly baked bread, and interact with the friendly staff who take pride in their craft.
2. Croissant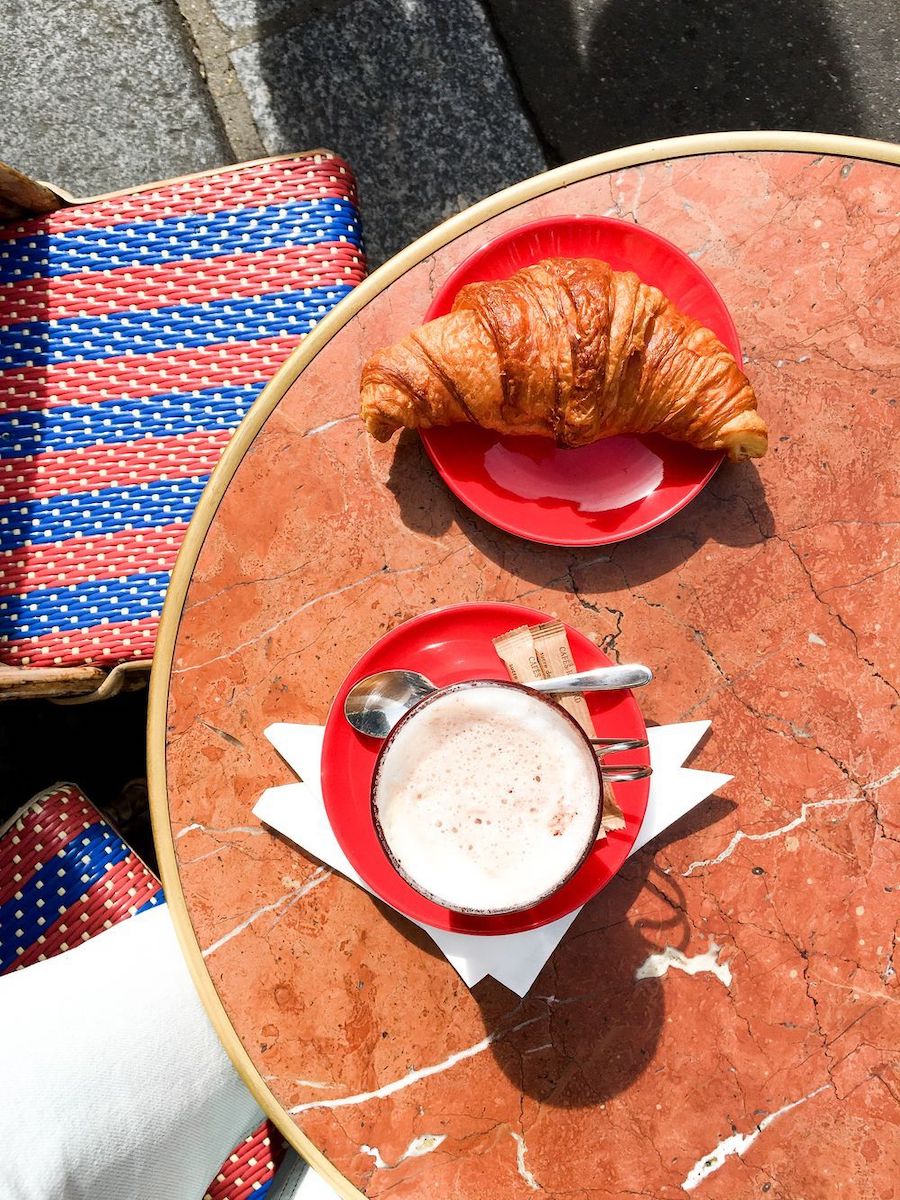 French croissants are buttery, flakey, melt-in-your-mouth goodness. Pick up at least one croissant every morning during your time in France! 
The croissant is a staple of French cuisine and has a long and interesting history in France. The exact origin of the croissant is not entirely clear, but it is believed to have been inspired by the Austrian kipferl, a crescent-shaped pastry that was brought to France by Marie Antoinette in the late 18th century.
The first documented evidence of the croissant in France dates back to the early 19th century, when a Viennese baker named August Zang opened a bakery in Paris. Zang is credited with popularizing the croissant in France, and his bakery became famous for its flaky, buttery pastries.
French bakers have continued to perfect the croissant, experimenting with different techniques and ingredients to create the perfect balance of flakiness, butteriness, and flavor. croissants are enjoyed by people of all ages and backgrounds, and they can be found in bakeries, cafés, and even fast food restaurants all over the world. They are typically eaten for breakfast or as a snack, often paired with coffee or tea.
3. Sandwich Parisien
The Sandwich Parisien sounds fancier than it is. This sandwich is a classic of everyday French life. In fact, millions of them are sold every day in France! The sandwich originated in Paris in the early 20th century and was named after the city itself.
This type of bakery sandwich is made of a baguette sliced the long way, fresh cuts of ham, and Emmental cheese. The baguette is often buttered on the inside as well. It's perfect for a quick and cheap lunch in Paris. Délicieux!
4. Quiche
Quiches are my favorite light lunch or afternoon snack from the boulangerie in Paris. The most classic French quiche is the Quiche Lorraine which is made with egg, ham, and cheese.
Quiche is a savory tart that is a popular dish in French cuisine. Its history can be traced back to the medieval kingdom of Lothringen (Lorraine), which is now a region in northeastern France.
Originally, quiche was a dish made with bread dough and filled with an egg and cream custard mixture. The dish was enjoyed by both the upper and lower classes in the region, as it was a hearty and filling meal that could be made with simple ingredients.
The recipe evolved to include a flaky pastry crust and a variety of fillings, including bacon, cheese, onions, and vegetables.
5. Pastry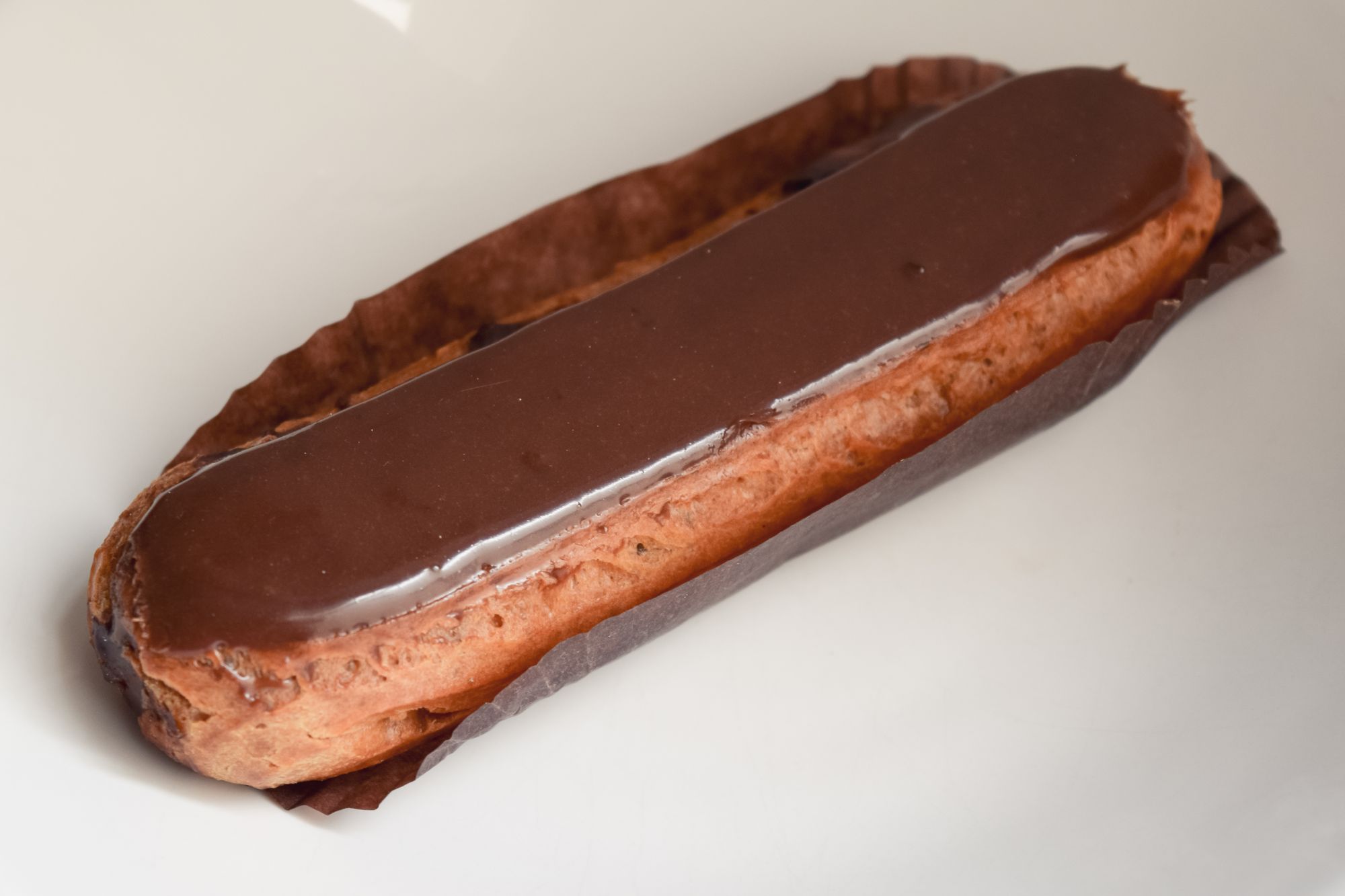 You need to try one of the amazing pastries in Paris for sure! From the gooey chocolate éclairs to the sweet macarons, there are dozens of scrumptious and tasty French pastries you must try at least once.
The tradition of French pastry-making dates back centuries, and over time, French bakers and pastry chefs have developed a wide range of classic pastries and desserts that are now famous around the world. Some of the most iconic French pastries include croissants, éclairs, macarons, tarte tatin, and mille-feuille.
French pastries are known for their delicate, flaky textures and rich, complex flavors. They are often made with butter, cream, sugar, and other high-quality ingredients, which contribute to their distinctive taste and texture.
In addition to their exceptional taste and quality, French pastries are also famous for their aesthetic appeal. French pastry chefs are renowned for their artistic skill and attention to detail, and their creations are often as beautiful as they are delicious.
They are an integral part of French culture and cuisine, and a beloved treat for people around the world.
---
Now you know what to buy at a boulangerie in France!