The Saint-Germain-des-Prés neighborhood is one of the most chic on the left bank of Paris. Situated in the 6th arrondissement, "Saint Germain" as its colloquially called, is filled with upscale shops, fine dining restaurants, and Paris' oldest church: the 11th century Église de Saint-Germain-des-Prés.
Modern art lovers will find many galleries to wander inside, and may wish to culminate their day with a visit to the famed Musée d'Orsay. Saint Germain leads right up to the river Seine, where booksellers sell vintage posters and old books in green-painted stands.
Iconic artists and writers like Ernest Hemingway were drawn to Saint Germain during the roaring twenties and its intellectual legacy is remembered today, even if the area slightly more touristy than it previously was.
In any case, Saint Germain should absolutely be on your must-visit list of places in Paris. If you're thinking about staying in the neighborhood during your next trip to Paris, or you just want to visit for a day, these recommendations should guide you along.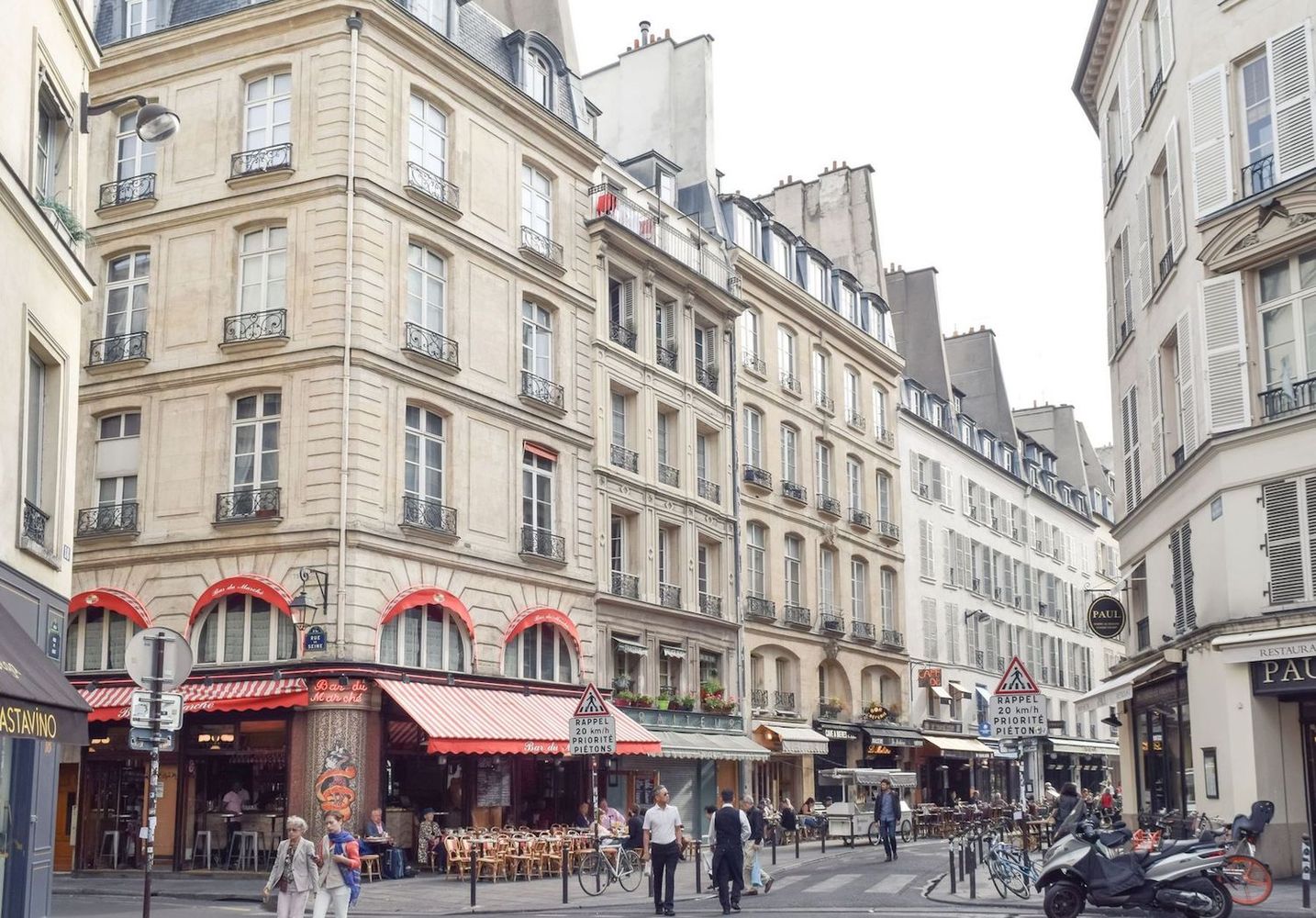 Saint-Germain-des-Prés Hotels
Here is a guide to the best hotels in Saint-Germain-des-Prés. This list should give you several options for where to stay in Saint-Germain-des-Prés.
If you're looking for a luxury hotel in Saint-Germain then I recommend the 5-star Relais Christine, or the Hôtel d'Aubusson.
For a little less money, you can get a stellar boutique hotel in Saint Germain like Hôtel Victoire & Germain, La Villa Saint Germain des Pres, Hôtel Bel Ami or Hôtel de l'Abbaye Saint Germain.
If you're looking to stay in Saint Germain on a budget, it's going to be difficult. The best budget hotels in Saint Germain should be booked off-season and I recommend Hôtel Le Placide or Hôtel Louis 2.
Transportation
The best way to get around Saint-Germain-des-Prés is on foot! Nevertheless, Saint Germain is served by Lines 4 and 10 of the Paris metro.
Line 4: Saint-Germain-des-Prés, Saint-Sulpice
Line 10: Mabillon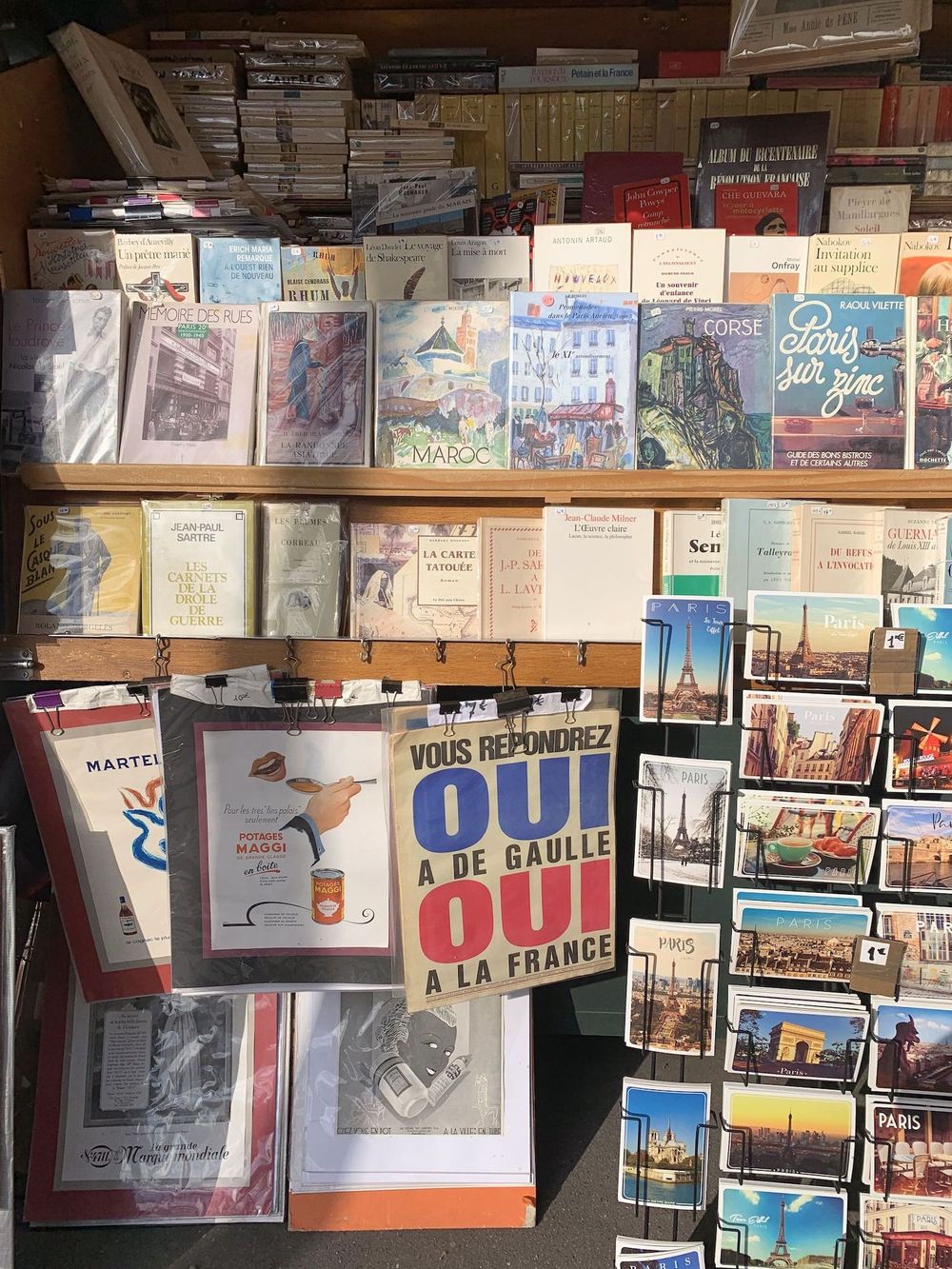 Things to Do & See in Saint-Germain-des-Prés
Saint Germain is a small part of Paris, but it's packed with things to do! Here are my favorite things to do and see when visiting Saint Germain:
Browse Les Bouquinistes: Paris is known for the booksellers which operate little stands along the Seine River. Called "Les Bouquinistes," there's no better place to browse their vintage posters and classic books than in Saint Germain!
Hang out in Jardin du Luxembourg: The Jardin du Luxembourg is a romantic garden just south of the heart of Saint Germain. It's easy to spend the afternoon in this tranquil, expansive park! There's mini sailboats and mini horseback rides for the kids, too.
Eat pastries from Pierre Hermé: Pierre Hermé is the best place for macarons in Paris if you ask me! I love picking up an Ispahan and eating it in the park.
Place de l'Odéon: This plaza in Saint Germain is a delight to see. You can admire the beautiful 18th century Odeon Theatre de l'Europe and browse the surrounding shops and restaurants.
Église Saint-Sulpice: The Saint Sulpice church is a gorgeous 17th-century Roman Catholic church in front of a beautiful open plaza with a fountain.
Église de Saint Germain des Prés: This 11th century church is the oldest in Paris. It now holds the remains of René Descartes, a famous 17th century French philosopher, mathematician, and scientist.
Pop into art galleries and visit La Monnaie de Paris: I love wandering in and out of the many modern art galleries in Saint Germain, mostly located closer north along the Seine River. If you'd prefer a museum, pop into La Monnaie de Paris, the institution responsible for printing France's euro coins, that also doubles as an art museum and fine dining restaurant of Guy Savoy!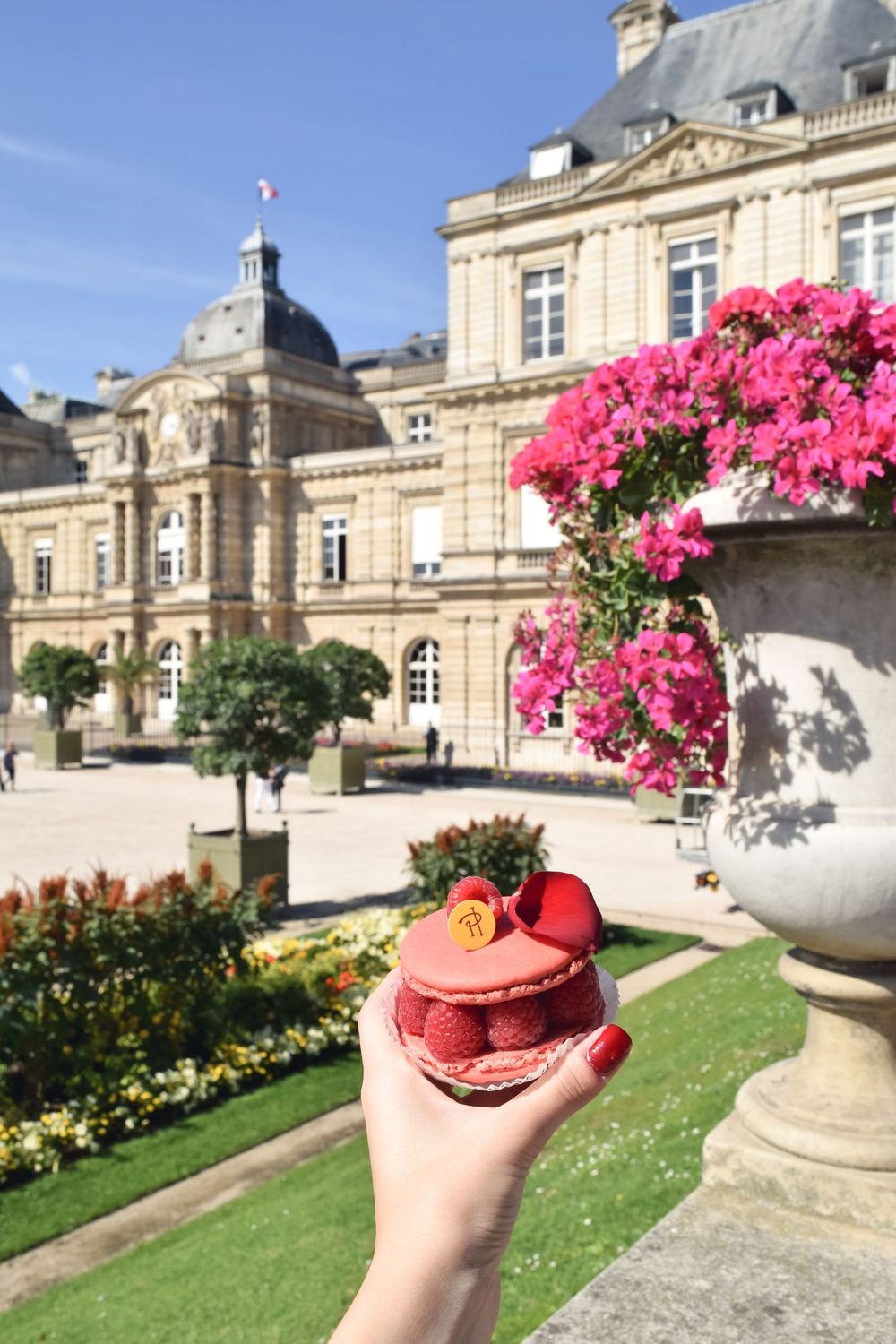 Saint-Germain-des-Prés Cafés & Restaurants
Here are the best spots to eat yummy French dishes in Paris 6!
Breakfast/Lunch
Café de Flore – A classic Saint Germain institution known for attracting artists, writer, and philosophers like Jean-Paul Sartre during its hey day in the 20s! 172 Boulevard Saint-Germain
Eggs&Co. – Egg-based brunch in this small Saint Germain joint. 11 Rue Bernard Palissy
Claus – A great place for a hearty brunch in Saint Germain. 2 Rue Clément
Dinner
L'avant Comptoir De La Mer – Small seafood dishes served tapas-style. 3 Carrefour de l'Odéon
Le Procope – the oldest café in Paris, open since 1686. Eating here is like stepping back in time! 13 Rue de l'Ancienne Comédie
Saint-Germain-des-Prés Nightlife
For a casual night out in Saint Germain, head for drinks at the lively Bar du Marché, or eat a charcuterie board at La Palette, both local favorites of Parisians. If you'd prefer a more upscale specialty cocktail bar, then try Prescription Cocktail Club or Compagnie des Vins Surnaturels. These are my favorite spots for where to go out in Saint-Germain-des-Prés!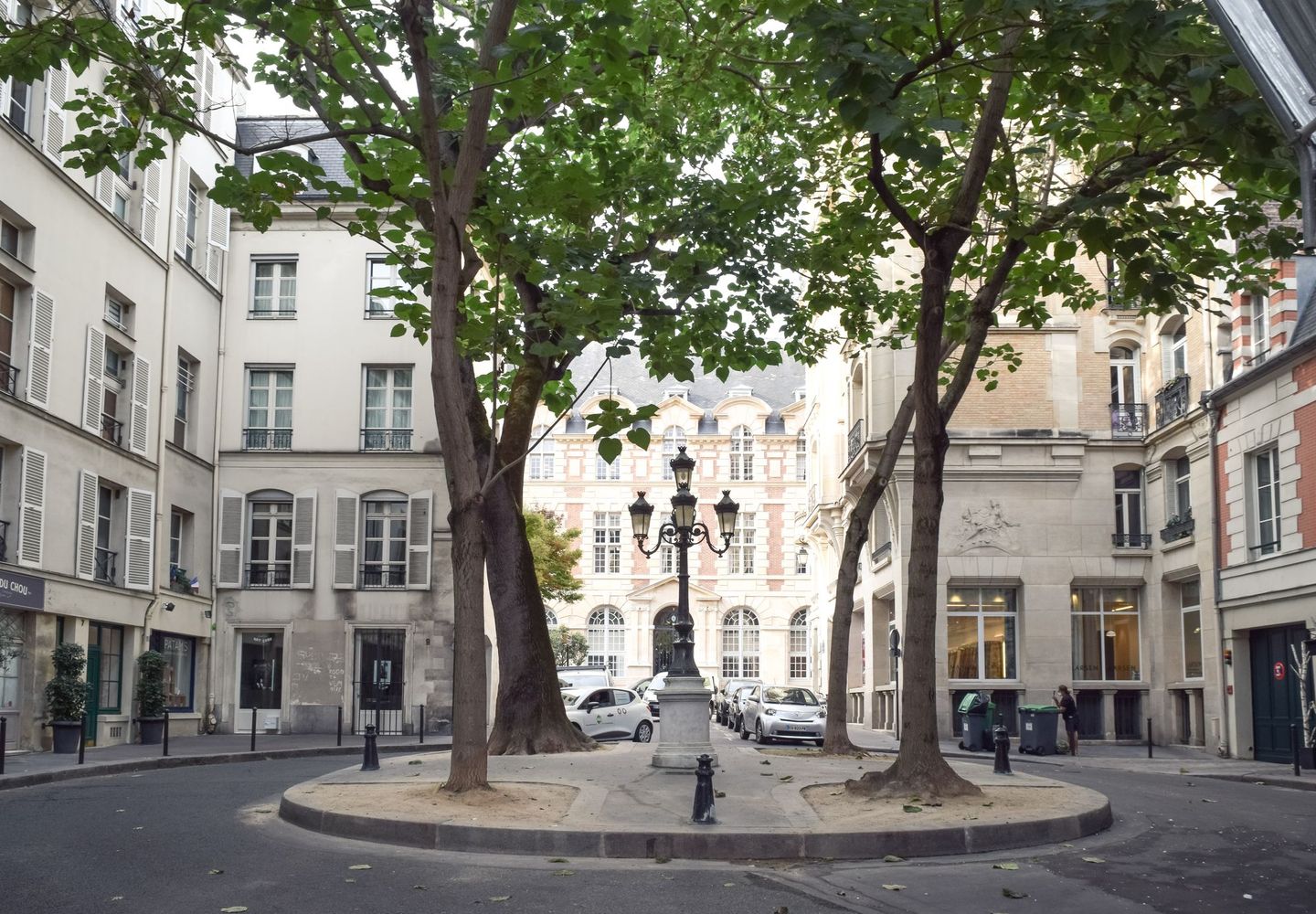 Saint-Germain-des-Prés Shopping
Want to know where to shop in Saint-Germain-des-Prés? You're in the right neighborhood if you love French fashion, skincare, and beauty!
Boulevard Saint Germain is where you will find the most luxurious shops in Saint Germain.
For a more boutique approach to shopping, head down Rue Bonaparte, where you will find lots of independent, smaller designers selling everything from jewelry to handbags to clothing.
A stop at CityPharma is a must for any beauty lovers. This is where Parisians flock from all over the city to snag their favorite French pharmacy beauty products at discounted prices! It's always very busy, but go first thing in the morning if you want to browse peacefully.
My favorite shops in Saint Germain include: Petite Mendigote, Anne Fontaine, and Mirae.
---
What are your Saint Germain travel tips?