I recently flew back to Paris (well, at the end of May) for another two-month jaunt, and am just getting around to sorting through all my photos from the trip! I'm still here for another two weeks focusing on some personal projects, but I've discovered some real gems during this trip.
This city never ceases to inspire me! I know it may be cliché to say it but it's honestly the truth! I won't say that every part of Paris is bursting with beauty, but there is an abundance of pretty vistas waiting to be photographed.
Today I want to talk about a quintessential element of Paris: the famous booksellers on the edge of the Seine River in central Paris. You can't miss their dark green stands that open up every morning to reveal all the printed matter and goodies inside. You might even get lucky and find an original copy of one of the most classic French novels.
History of the Bouquinistes Booksellers
The history of the bouquinistes in Paris traces back to the 16th century. These riverside booksellers, known for their iconic green stalls along the Seine River, began selling their wares on a casual basis. Gradually, they became a recognizable part of Parisian culture.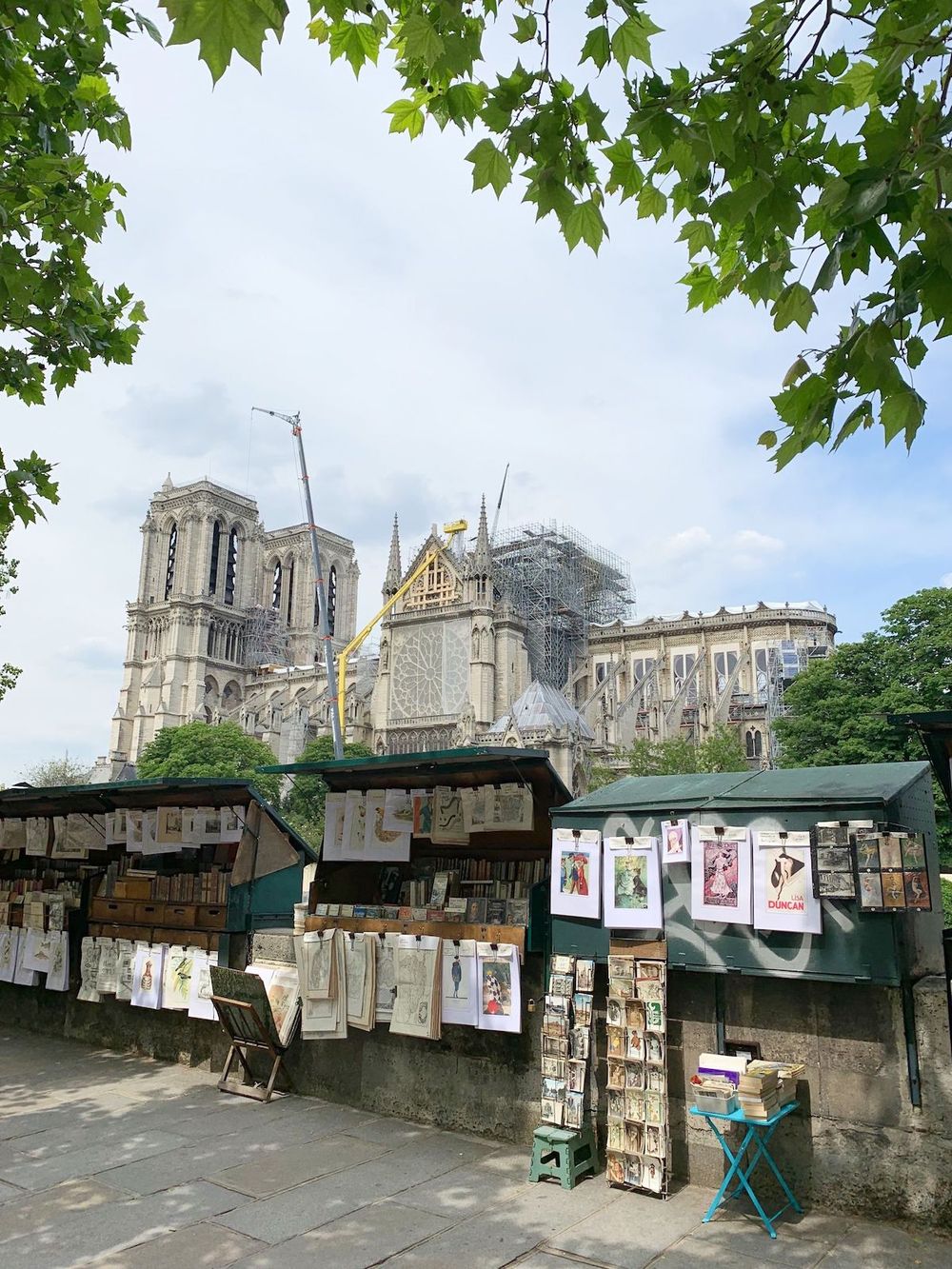 During the French Revolution, the bouquinistes prospered as libraries of aristocrats and religious congregations were liquidated, flooding the market with books and other printed materials. In the 19th century, the authorities started regulating their activities, and in 1891, fixed locations were established for them.
Throughout the 20th century, the bouquinistes' trade expanded to include not only books but also magazines, stamps, and souvenirs. This tradition has continued, and they have become a symbol of Parisian literary culture.
In recent years, challenges such as online competition and economic fluctuations have impacted the bouquinistes, but they remain an essential part of Paris's literary and cultural heritage. They fight the decline in reading with the help of a cultural association, Association Culturelle des Bouquinistes de Paris, headed up by Jerome Callais.
UNESCO even added the Parisian quays with their bouquinistes to the Memory of the World register, reflecting their significant contribution to cultural history.
Bouquinistes May Have to Move During the Olympics
With the Paris Olympics coming up in 2024, the city of Paris announced that the bouquinistes may have to close up shop temporarily due to security reasons. Let's hope they find a solution to stay as they are such an emblematic part of Paris.
---
Repairs are underway at the Notre Dame of Paris! I remember how the fire gripped the world. I really thought the entire structure was burning to the ground, but thankfully only the back roof has been damaged (from what I can tell).