The Abbey of Saint-Germain-des-Prés was founded in the 6th century, making it one of the oldest churches in all of Paris!
Located on the left bank in the 6th arrondissement, the Saint-Germain-des-Prés Church sits on an open square nearby to Les Deux Magots and Le Bonaparte cafés.
In fact, you may be surprised to learn that the neighborhood of Saint Germain was given its name after the Church itself.
The neighborhood brushes up against the Latin Quarter, too, and some of the University lands were donated from the abbey. Latin was the language spoken by the students who arrived from all over Europe during this time.
Philosopher René Descartes has been buried in one of the side chapels of the church.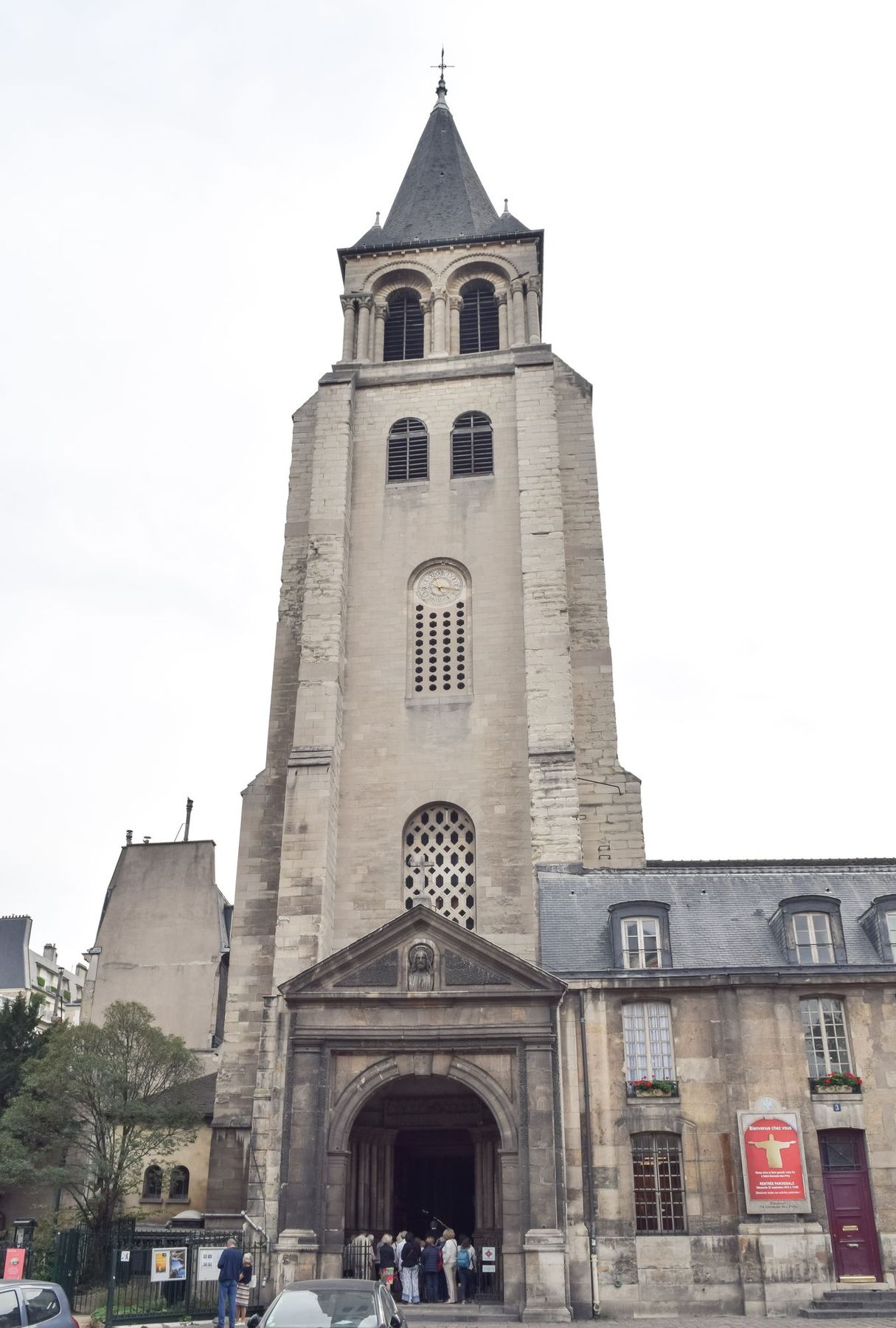 Saint-Germain-des-Près Church
3 Place Saint-Germain des Prés
75006 Paris, France