Place Saint Sulpice is a large public square located in the heart of Saint-Germain-des-Près, in the 6th arrondissement of Paris.
To the east is the Saint-Sulpice Church, constructed in 1645, and finally opened one hundred years later in the mid 18th century. This church is actually the second largest church in Paris after the Notre Dame. The church was dedicated to Saint Sulpicius, the bishop of Broughes.
In the center you'll find the Fountain Saint-Sulpice, also known as the Fountain of the Four Bishops. This fountain was built between 1844 and 1848 and was designed by Joachim Visconti. On each of the four sides, you can see statues of four bishops: Bossuet, a statue by Jean-Jacques Feuchère, Fénelon, a statue by François Lanno, Fléchier, a statue by Louis Desprez, and finally Massillon, a statue by Jacques-Auguste Fauginet.
It's truly one of the most beautiful public plazas in Paris!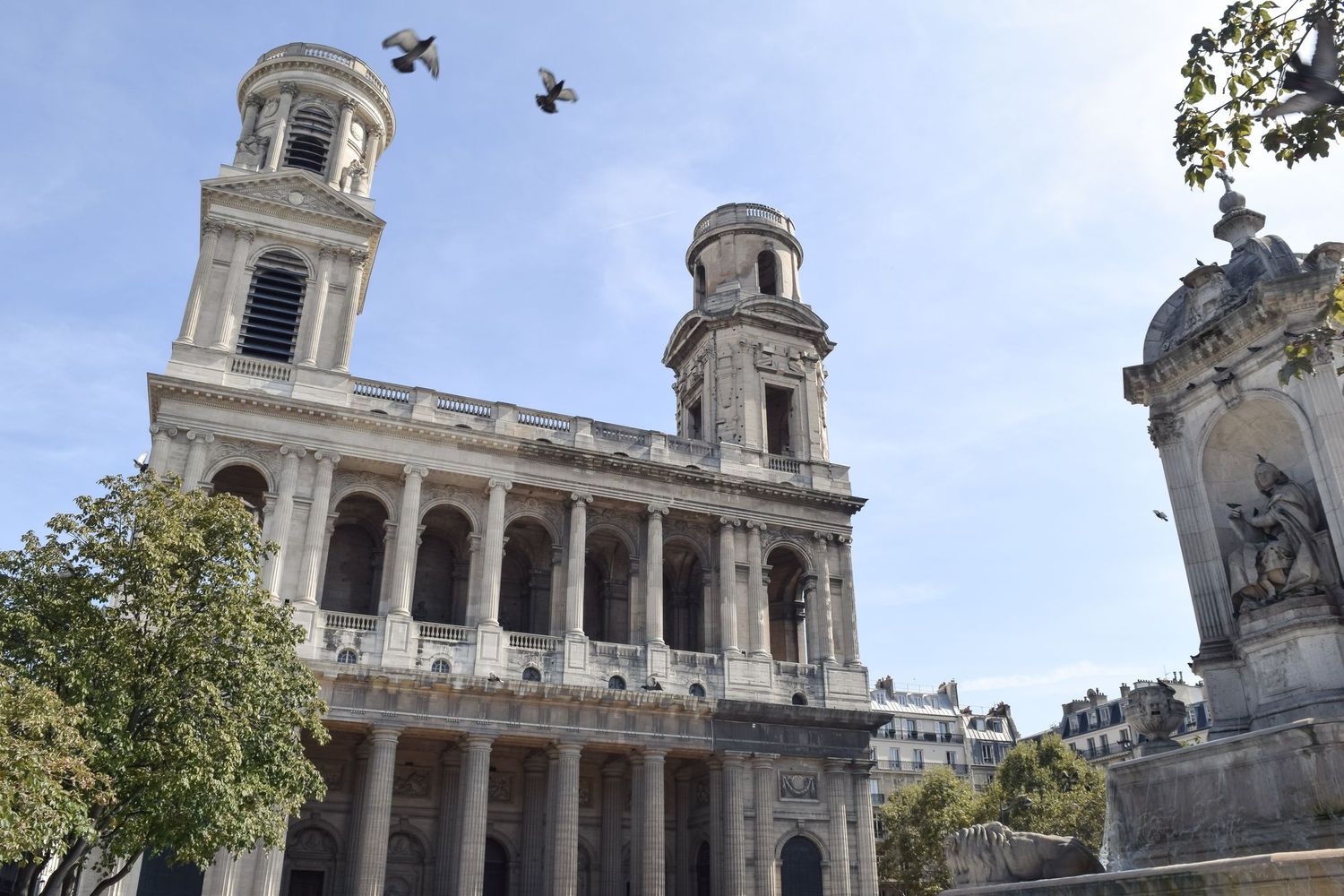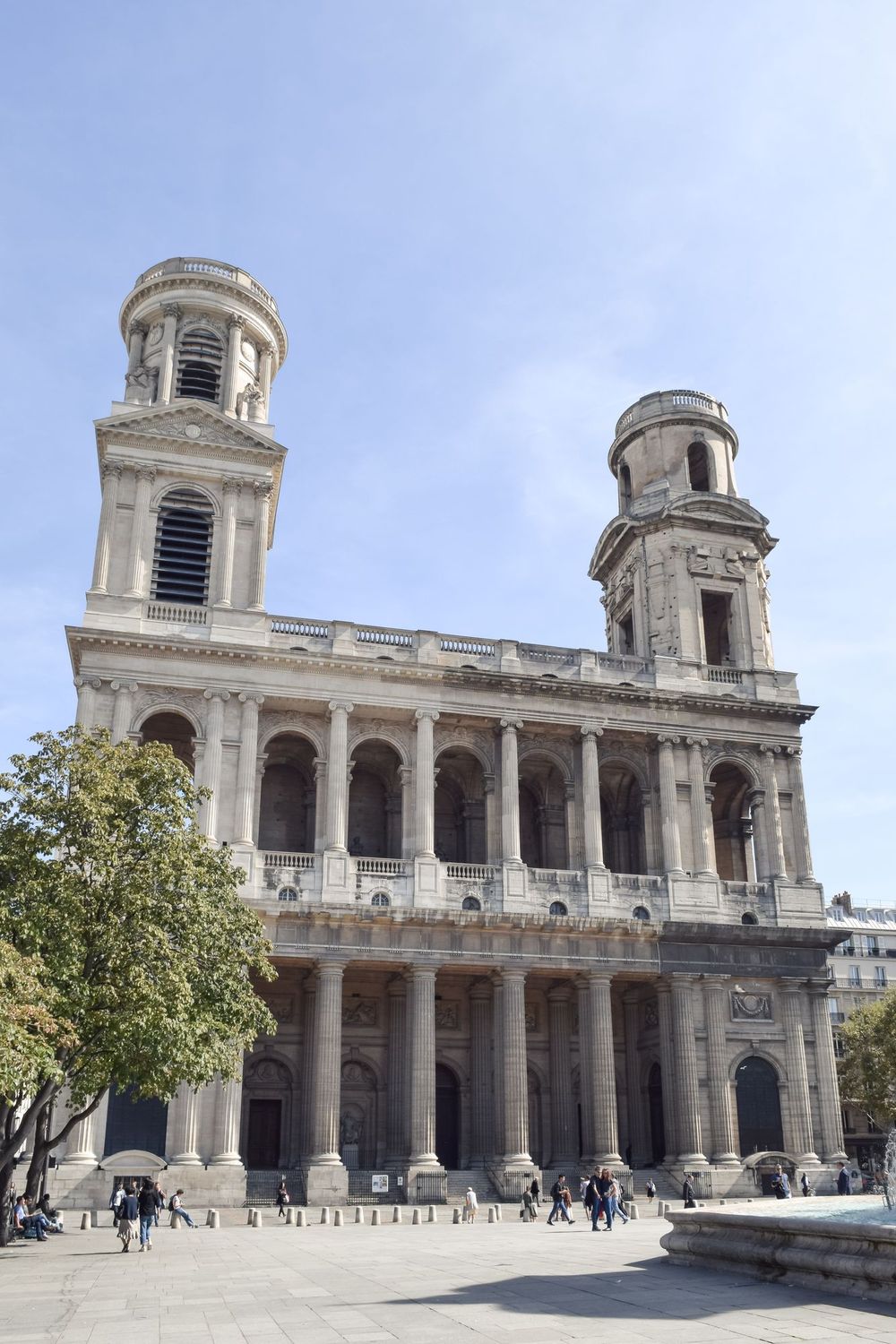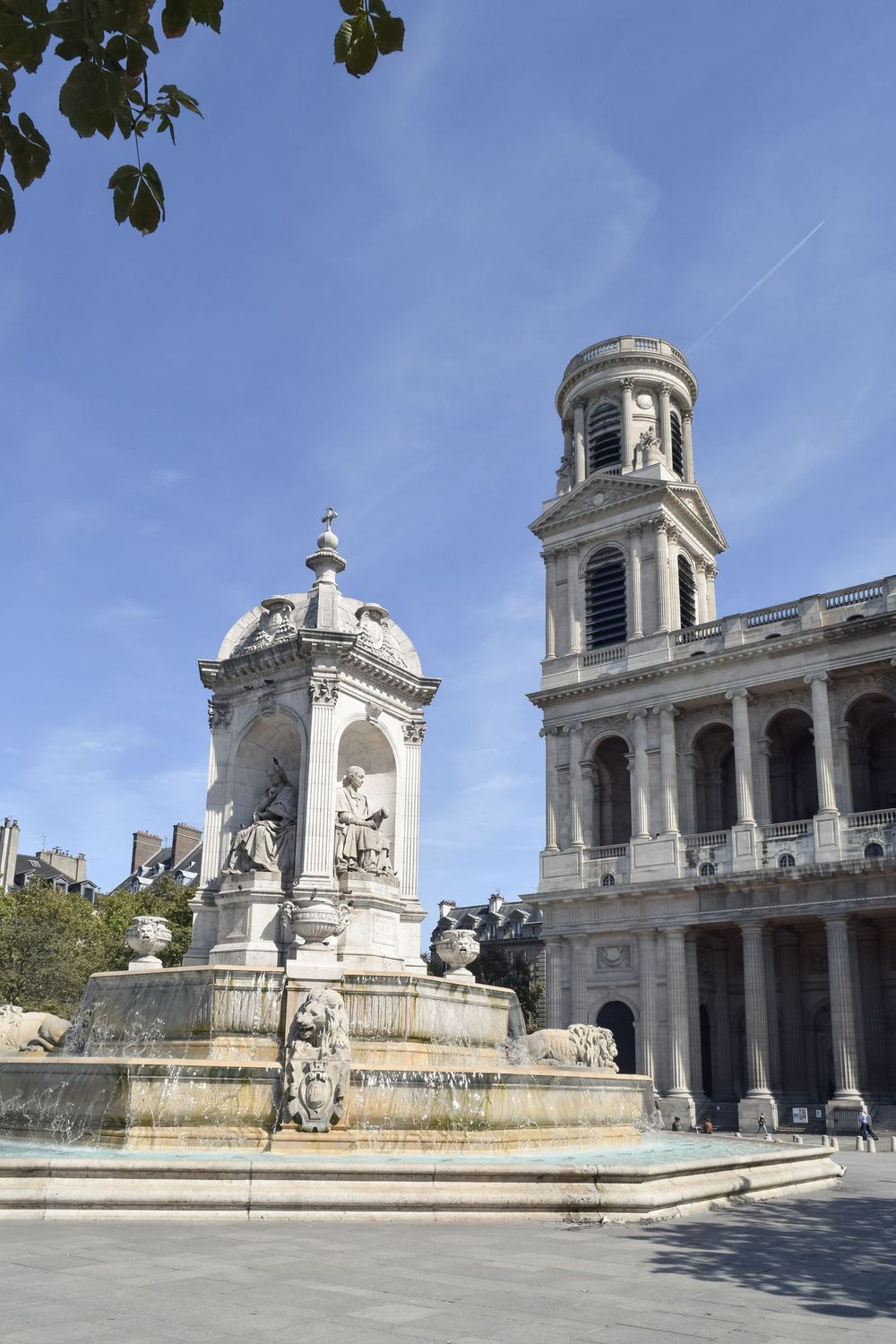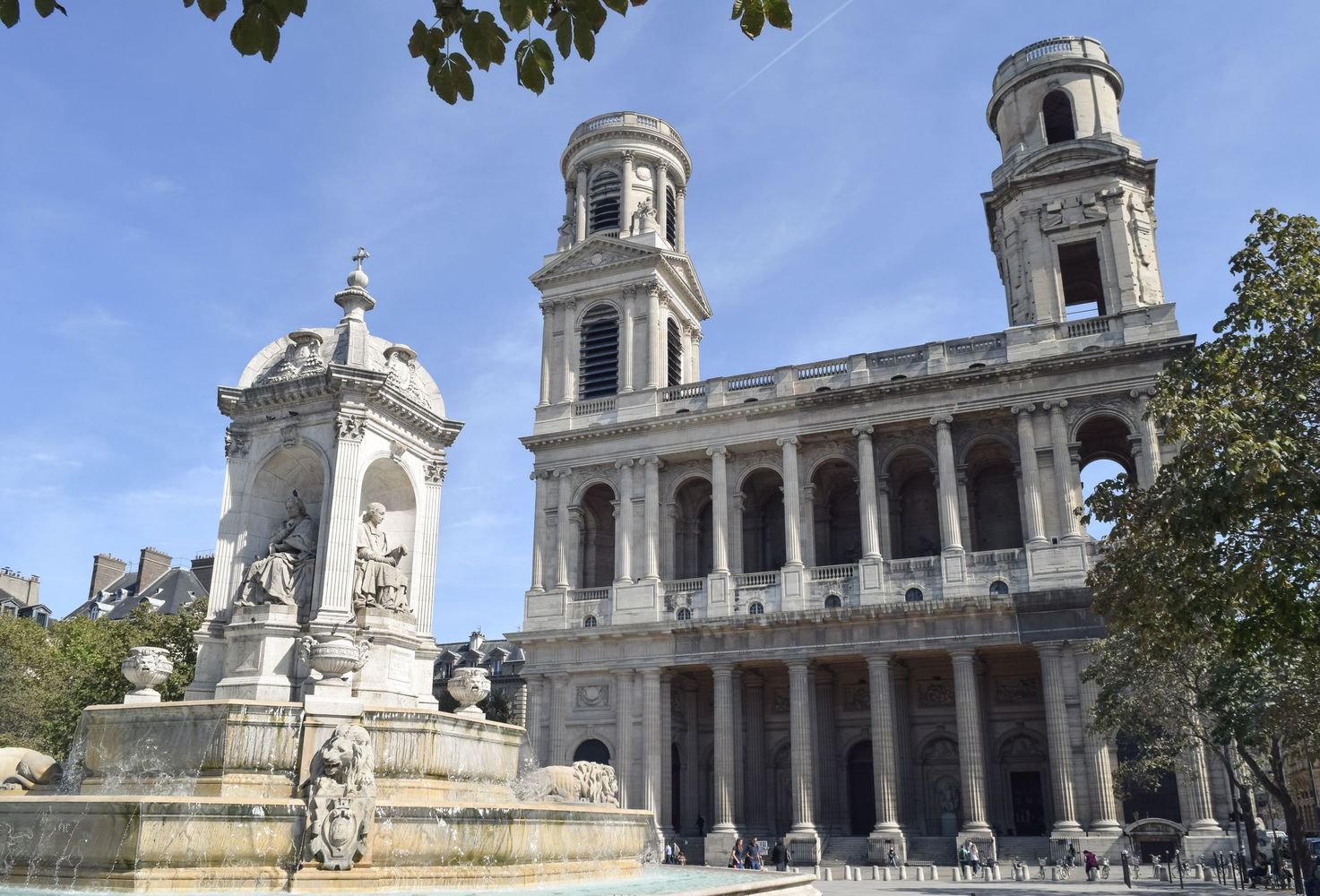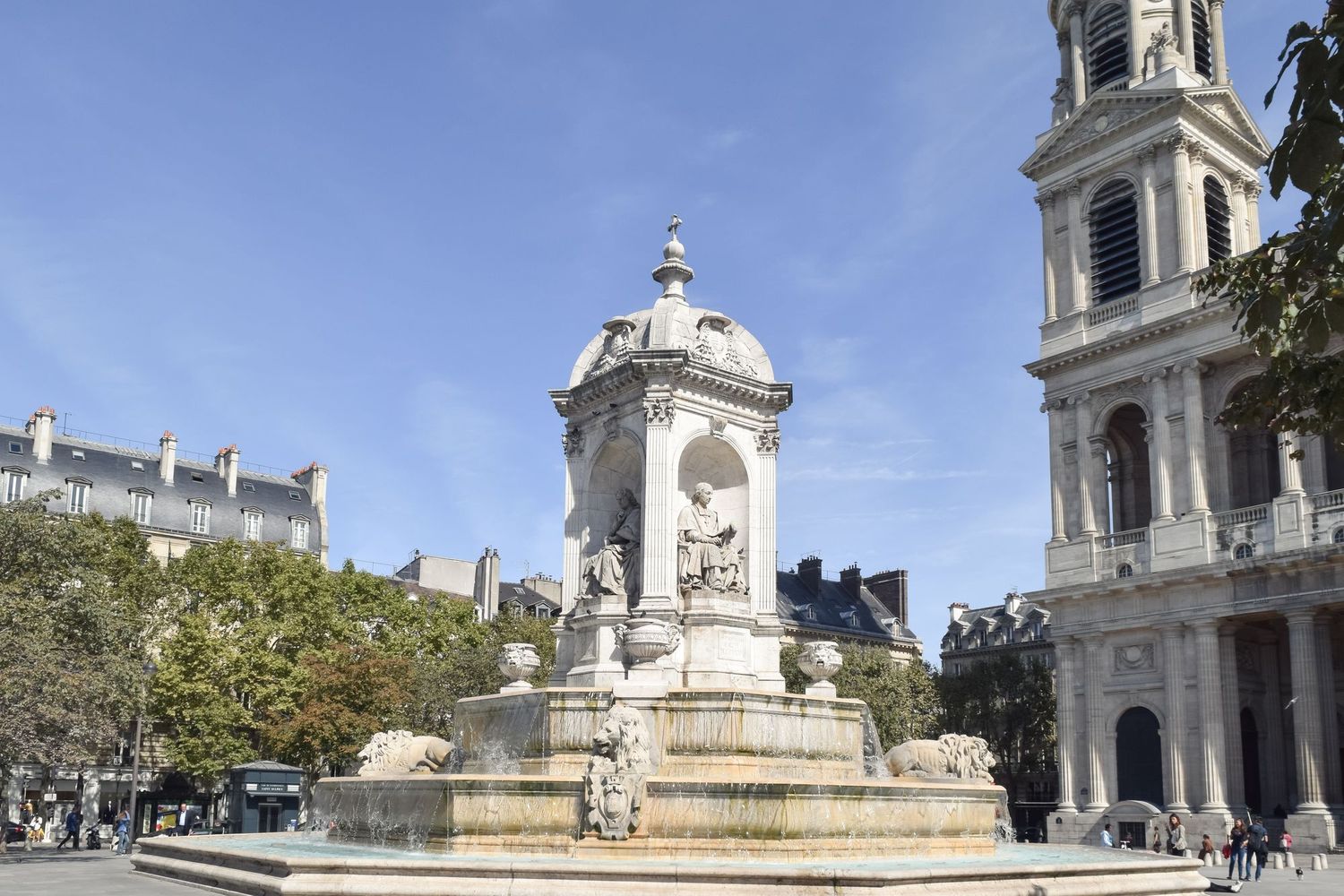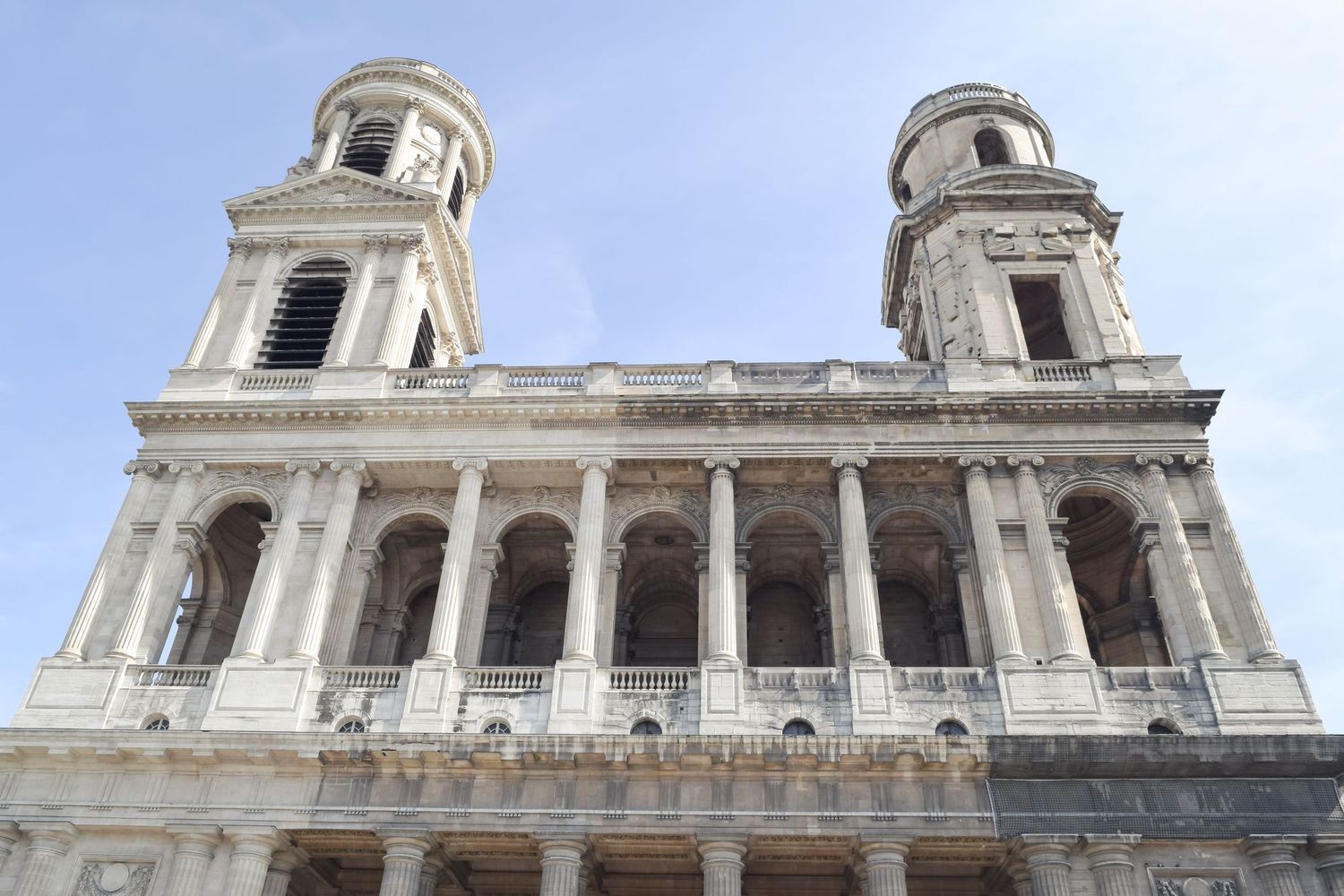 Place Saint Sulpice
75006 Paris, France
You can visit several of Paris' top attractions in Saint Germain nearby like: explore the Jardin du Luxembourg, grab a drink at Les Deux Magots, and buy some tasty macarons at Pierre Hermé.