To experience Paris like a local, we recommend that you stroll around the streets, observing the sights and straying away from the beaten track, entering into the typical life of the city by talking to the locals in French. Eat at boulangeries and shop at small local shops and farmer's markets.
If you visit Paris, you will want to get the most out of your time in the City of Light. Instead of rushing about like a typical tourist, separated from the city's life, immerse yourself in the place and experience Paris as though you live there.
It would be a shame to miss Paris's incredible richness by sticking only to international chains and talking English. Get into the spirit of things and do things the way the locals do.
Here is how to experience Paris like a local does!
Walk Until Your Feet Hurt
Especially in the inner city, Paris is a city made for walking. With motorized transport banned in the inner city arrondissements, and the Metro whisking you from place to place without giving you a chance to see the sights, we recommend you pack good walking shoes and wander the streets.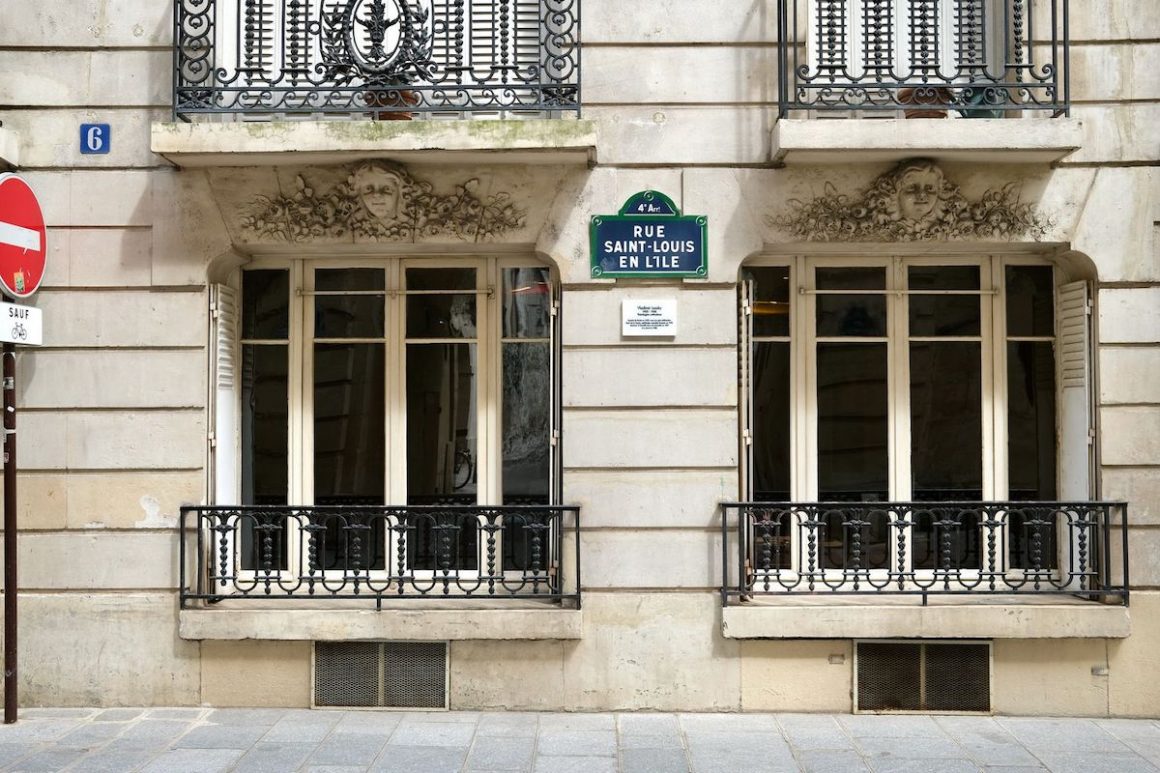 Take your own strolls around the city, for example, from the Arc de Triomphe to the Notre Dame, or join one of the many walking tours that treat you to experiences such as the chocolateries, Paris by night, the street art of Paris, or historic districts such as the Latin Quarter or Montmartre.
Bike Like a Local
If you want to explore Paris like a local and get around faster than you can on foot, there's no more efficient and romantic way than to hop onto a bike and pedal your way around the city with the many local cyclists. Paris has over 430 miles of cycle paths and is rated the 8th most bike-friendly city globally.
Don't Be Afraid To Get Lost
Paris is a city with millennia of history and innumerable interesting little corners that you will never discover if you stick with a plan. Don't be afraid to wander off the beaten track, get lost, and explore the fascinating sights in the historic arrondissements of Paris.
Discover fascinating little boutiques, boulangeries, pâtisseries, museums, ethnic food stalls, and historical sights. You never know; your favorite place in all of Paris may be waiting.
Speak French!
A fundamental way to break through the glass wall that separates a spectating tourist from a participating traveler is the use of the local language. You will have many rewarding interactions with the locals if you speak French, even if you can only talk a bit. You will likely form some rich friendships.
Immerse yourself in a French language course. Learn French slang such as verlan (where speakers swap the syllables of words around). Be prepared to ask Parisians to talk slower, as they typically speak at machine-gun speed. They'll be delighted to help you practice.
Become A Flâneur
A flâneur is someone who strolls about a city to observe its life rather than walking to reach a destination. Embrace your inner flâneur by slowing down your pace and watching what the locals around you are doing. Become fascinated by the daily lives of the Parisians.
Instead of hanging out at typical tourist places such as the Louvre and the Tour de Eiffel all the time you are in Paris, make your way to the parks and bars frequented by the locals, sit back, and watch the life of the city going on around you.
Shop At The Farmer's Markets In Paris
The French are into their fresh produce, and a local will shop in the famous farmer's markets. Experience Paris like a local by frequenting these markets and buying fresh fruit to snack on.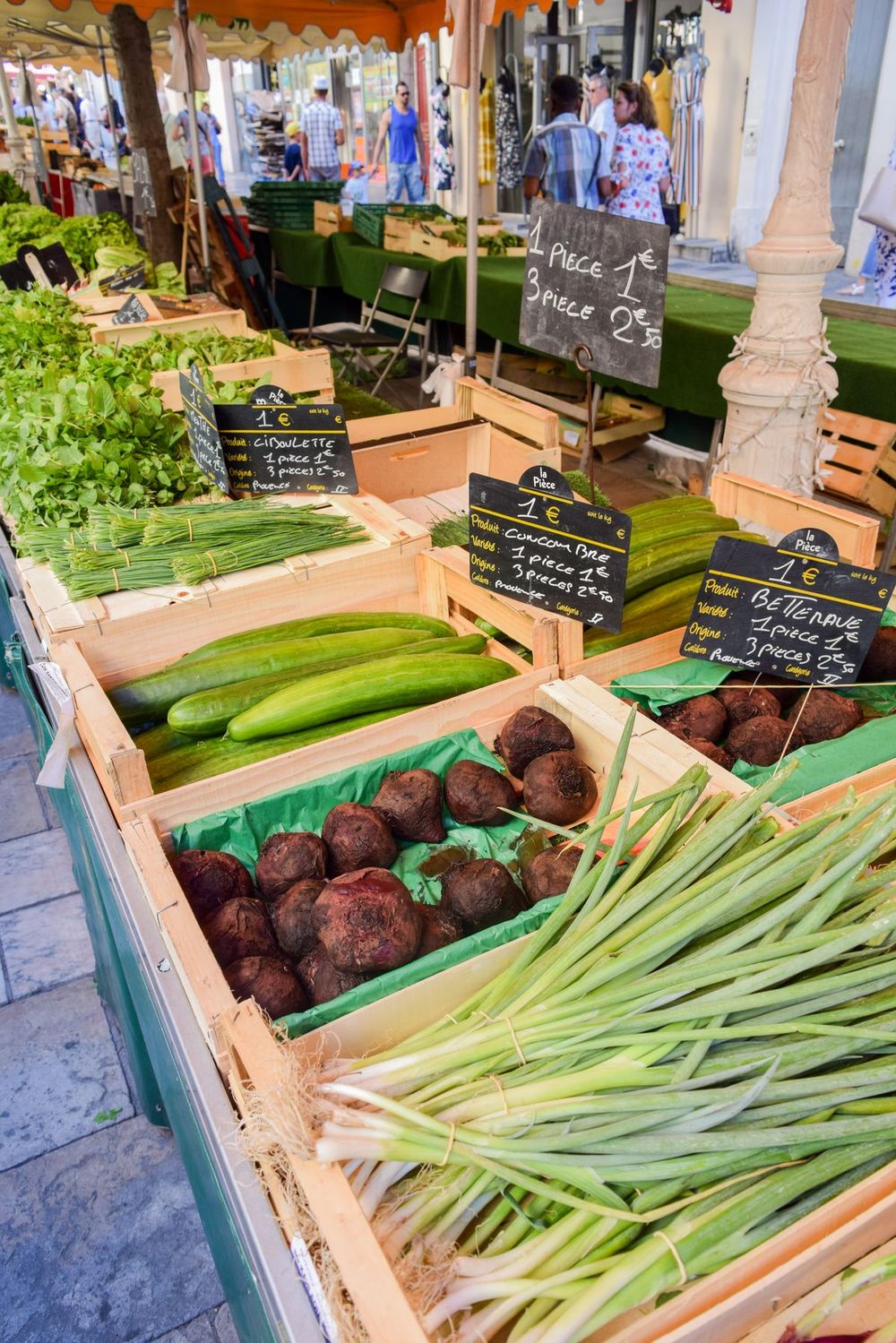 You could even take French cooking classes in Paris and experiment with your newfound skills at an Airbnb or while staying with local friends. Then you can go shopping for fresh ingredients for your meals at the farmer's markets and practice your French with the stall-keepers.
Support Small Boutiques & Local Shops
With Paris being the capital of fashion and the locals doing their best to be dressed in chic, stylish clothing, try dressing like a local by shopping at the many fabulous small boutiques in this city.
Avoid the commercialized, overly international Champs Élysées and head instead to the small boutiques to experience the best of Paris fashion shopping. Get monochrome unisex items, colorful prints, or classic bomber jackets from cool French concept stores like Merci.
Experience other local shops like the traiteurs (delicatessens), the pâtisseries and boulangeries, or the famous English-language bookshops that cater to the Anglophone community of Paris, such as Shakespeare and Company. Or you could head to a French bookstore and pick up a French novel to practice your French!
Instead Of The Seine, Head To Canal Saint-Martin
The Seine is world-famous as a romantic waterway for relaxing beside, with loads of history. Still, if you want to experience Paris like a local, make a slight detour and head to the Canal Saint-Martin neighborhood in the 10th and 11th arrondissements.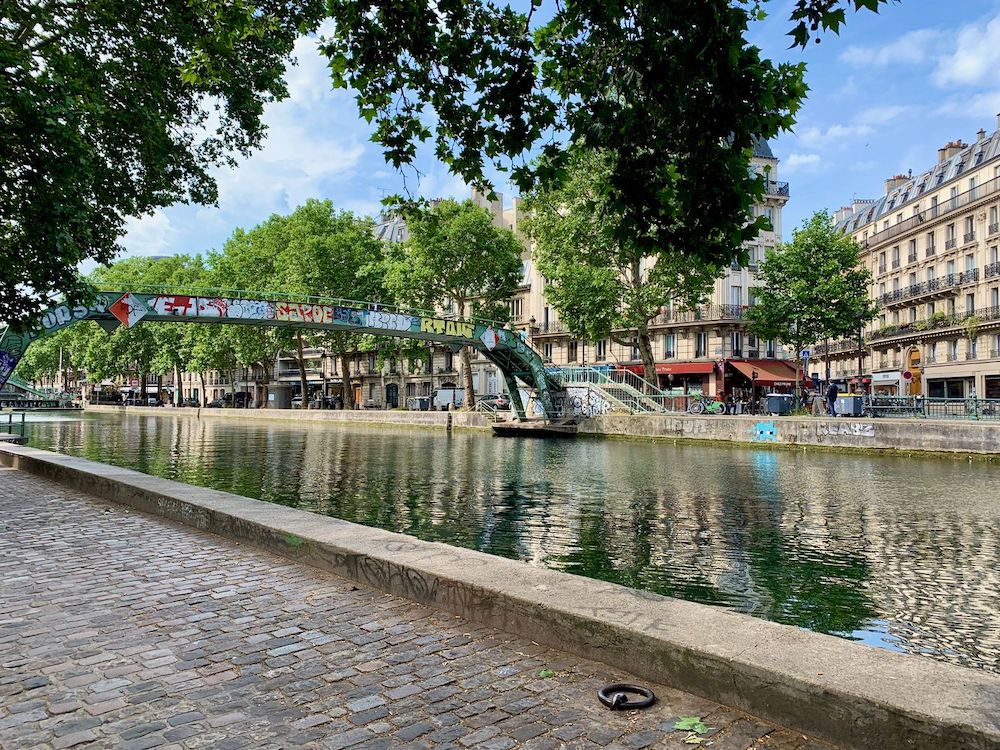 Canal Saint-Martin is both the name of a romantic canal where you can take cruises and watch boats navigate the locks and the name of a trending quartier, popular among younger Parisians, with charming ethnic restaurants and bars.
Visit A Small Paris Museum
If the hordes of visitors put you off at the Louvre, or you've already visited, you should instead visit one of the many small museums in Paris. Many of these quaint museums are free to enter, and they showcase everything from sculpture to oriental art and the former dwellings of past Parisian luminaries.
If you want to gain an unparalleled look at the rich cultural and historical tapestry of the City of Lights, visit one of the small Parisian museums.
Buy Lunch At The Boulangerie
What is a boulangerie? It is a bakery where the bread is freshly baked daily on the premises, and it's where you'll get famous French bread such as baguettes, brioche, pain de campagne, and croissants.
Breakfast on croissants and coffee, or lunch on quiche or baguette with one of France's famous cheeses or pâtés. Try a raspberry tart or lemon meringue pie if you're in the mood for something sweet. We particularly recommend you try the boulangeries who have won the Meilleur Ouvrier de France award.   
Explore Paris Off The Beaten Path
With so many intriguing and colorful neighborhoods in Paris, it can be challenging to know where to go to experience Paris like a local and not like a tourist. We recommend the following three places.
Read More: Parisian Hipster Neighborhoods
Batignolles
This peaceful neighborhood in the east of the 17th arrondissement still has much of the feeling of a village. Visit trendy bars around Place de Clichy, or relax in Place du Dr. Félix Lobligeois, the center of Batignolles life. On Saturdays, visit the popular farmer's market in Boulevard des Batignolles. Explore Martin Luther King Park and the surrounding eco-district or the gardens in Square des Batignolles.
La Promenade Plantée
Paris has many beautiful parks, and it can be challenging to decide which one to visit. However, try La Promenade Plantée, a 2.9 mile long elevated linear park planted on top of a disused railway viaduct, for something different, quirky, and enchanting. Also known as Coulée Verte (Green Stream), this park lies in the 12th arrondissement and invites you to stroll along its length.
Belleville
Edgy, energetic Belleville is renowned for its street art and was Edith Piaf's neighborhood. It also contains the second-biggest Chinatown in Paris. The hilly Parc de Belleville offers sweeping views of the city lying at your feet. Mingle in the streets and restaurants of this neighborhood with multicultural, working-class citizens and experience modern Paris.