Café Le Nemours is a well-known café situated in the 1st arrondissement of Paris, near the Palais Royal and the Louvre Museum. It overlooks Place Colette, named after the famous author, and the entrance to the famous Comédie Française theater.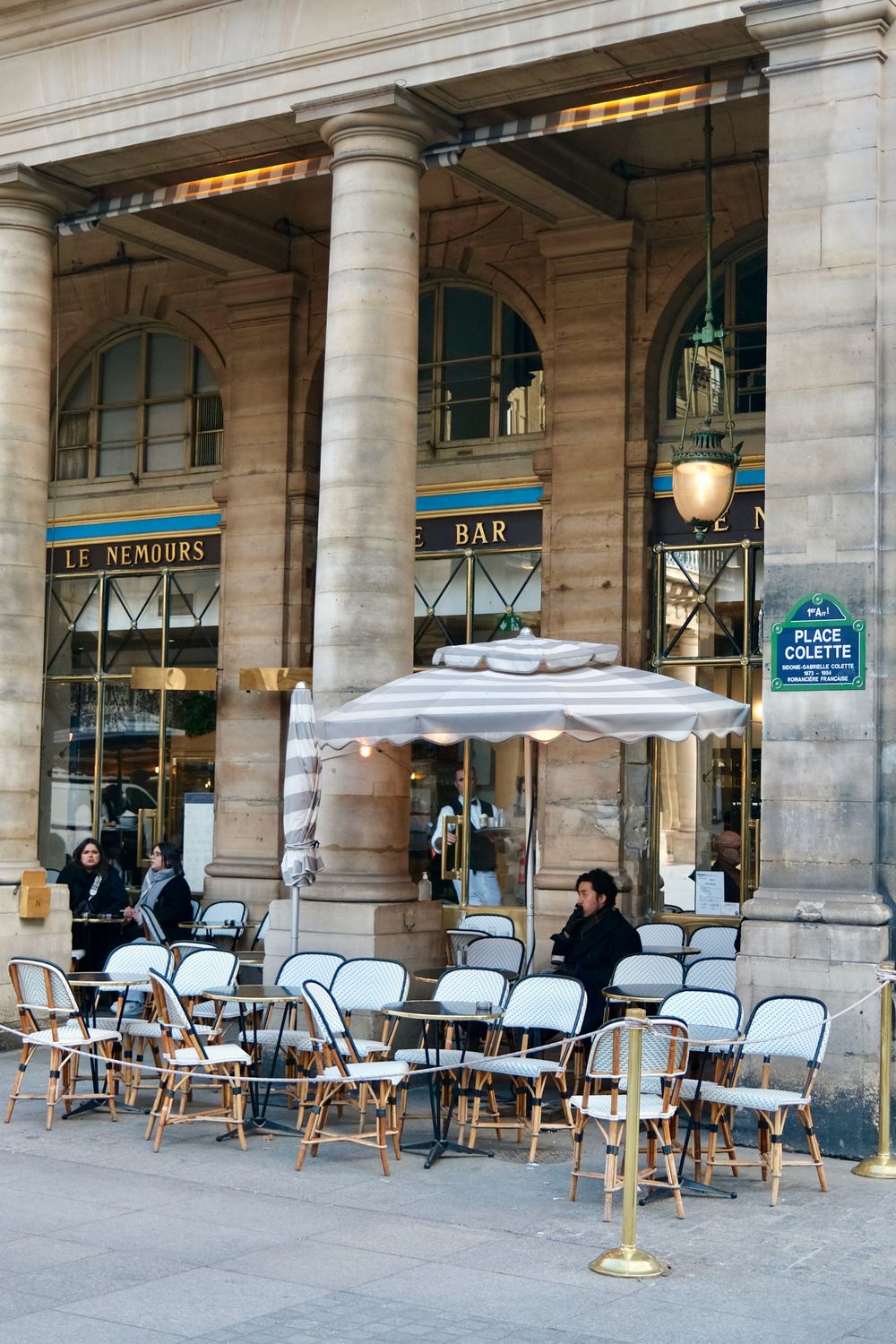 The café is particularly famous for its prime location and its Parisian café culture ambiance. It traces its roots to the 19th century, which adds a historical charm to the place. With its traditional column façade, brass-framed windows, and wicker chairs facing the streets, it captures the quintessential spirit that the best Paris cafés are known for.
Le Nemours has also been featured in films like The Tourist (2010), starring Angelina Jolie. This café is one of my personal favorite spots for spending a moment in time to experience a classic Parisian atmosphere.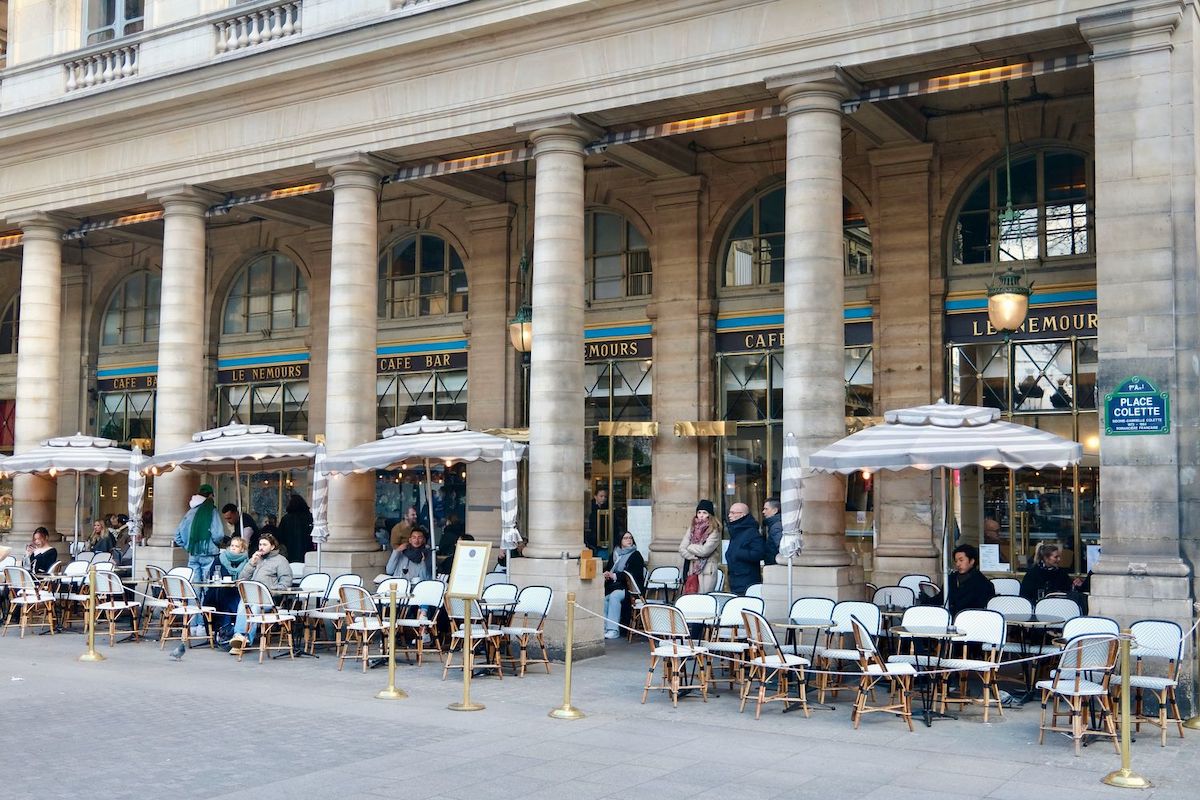 At Café Le Nemours, waiters wear the traditional uniform that reflects a sense of formality and timeless elegance. The classic attire consists of a crisp, long-sleeved white shirt, black trousers, and a waist-length black apron. The footwear is black and polished, adhering to the overall formal aesthetic.
Le Nemours
2 Place Colette, 75001 Paris, France