There's so much to discover in the Latin Quarter of Paris. You could start your day at the timeless Notre Dame, cross the Seine, grab a coffee at Shakespeare and Company and then turn the corner to a beautiful cobblestone street Rue Saint-Julien le Pauvre.
At the end of this nearly perfectly straight cobblestone street, you'll find Odette – a famous pastry shop in Paris serving delicious pastries and coffee.
What is Odette Paris known for? Odette is known for their delicious cream puffs, called choux. Founded by Frenchman Frédéric Berthy, who dreamed of leaving his work in IT to open a French pastry shop specializing in the traditional French choux treat.
What is the choux you may ask? Although it literally translates to cabbage, a choux is essentially a cream puff, a light puff pastry! You can choose from vanilla, chocolate, pistachio, coffee, passion fruit, caramel, multi-fruits, or praline flavors. They are an affordable way to get a taste of the best pastries in Paris, coming in at under 2€ each!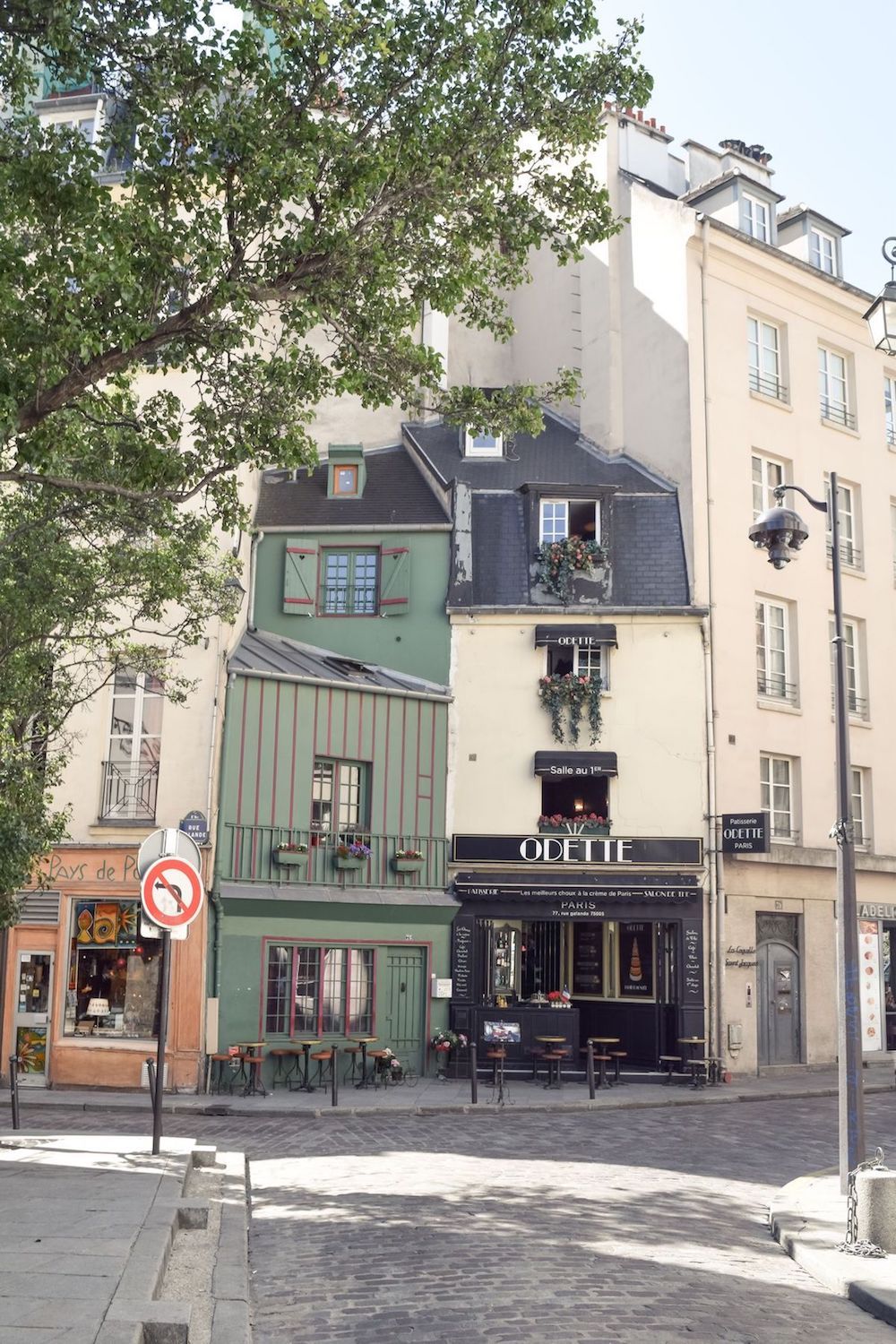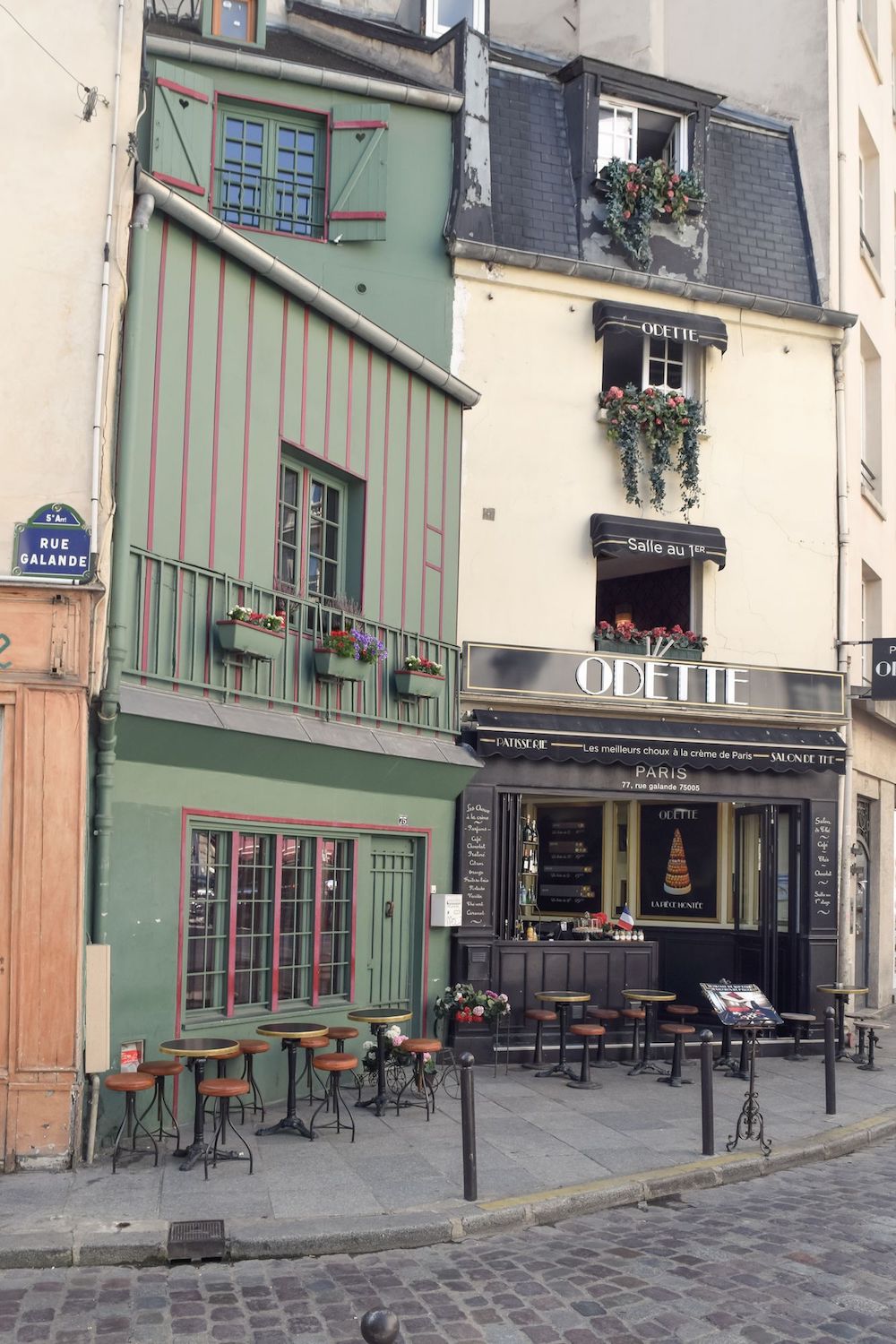 Odette
77 Rue Galande
75005 Paris, France