Yann Couvreur is a renowned pastry chef in Paris, France. He began his pastry journey at the young age of 15. Prior to establishing his own brand, he honed his skills in various prestigious establishments including the Prince de Galles Hotel, where he served as the head pastry chef.
In 2016, he decided to start his own pastry shop, bringing his vision and unique approach to pastries to life. His first shop opened in Paris and quickly gained popularity for its innovative and high-quality products. His creations are known for their finesse and flavor, which are a testament to his mastery of the craft. Couvreur emphasizes using fresh, seasonal, and natural ingredients in his pastries, steering clear of artificial additives.
Yann Couvreur's reputation as a top pastry chef in Paris is supported by numerous positive reviews and features in food magazines and websites.
In addition to pastries, his shops also offer a range of other products including chocolates, cakes, and viennoiseries, allowing patrons to enjoy a variety of delightful treats. There's no doubt that Yann Couvreur has solidified his place in the Parisian pastry scene.
Pistache Lover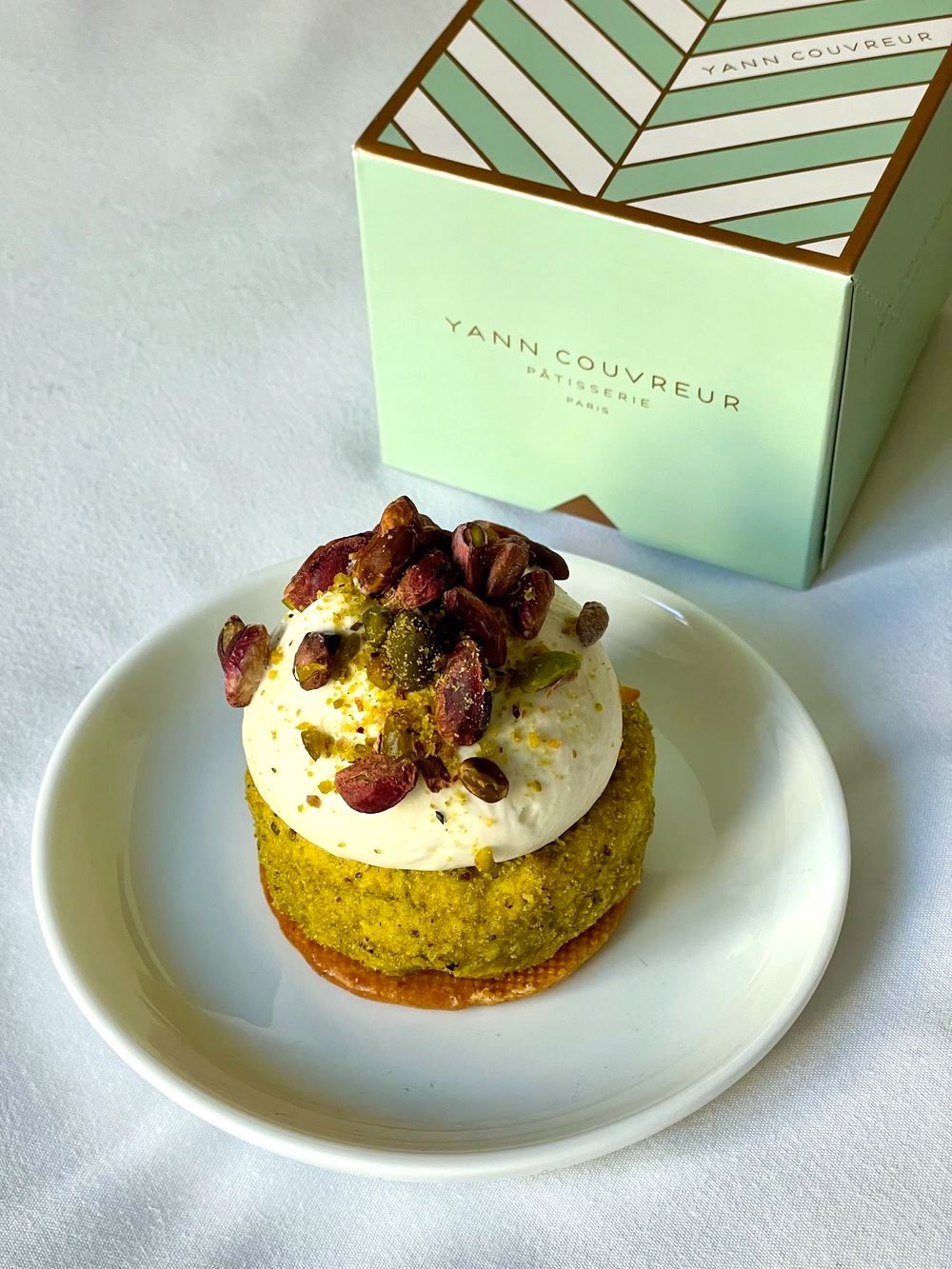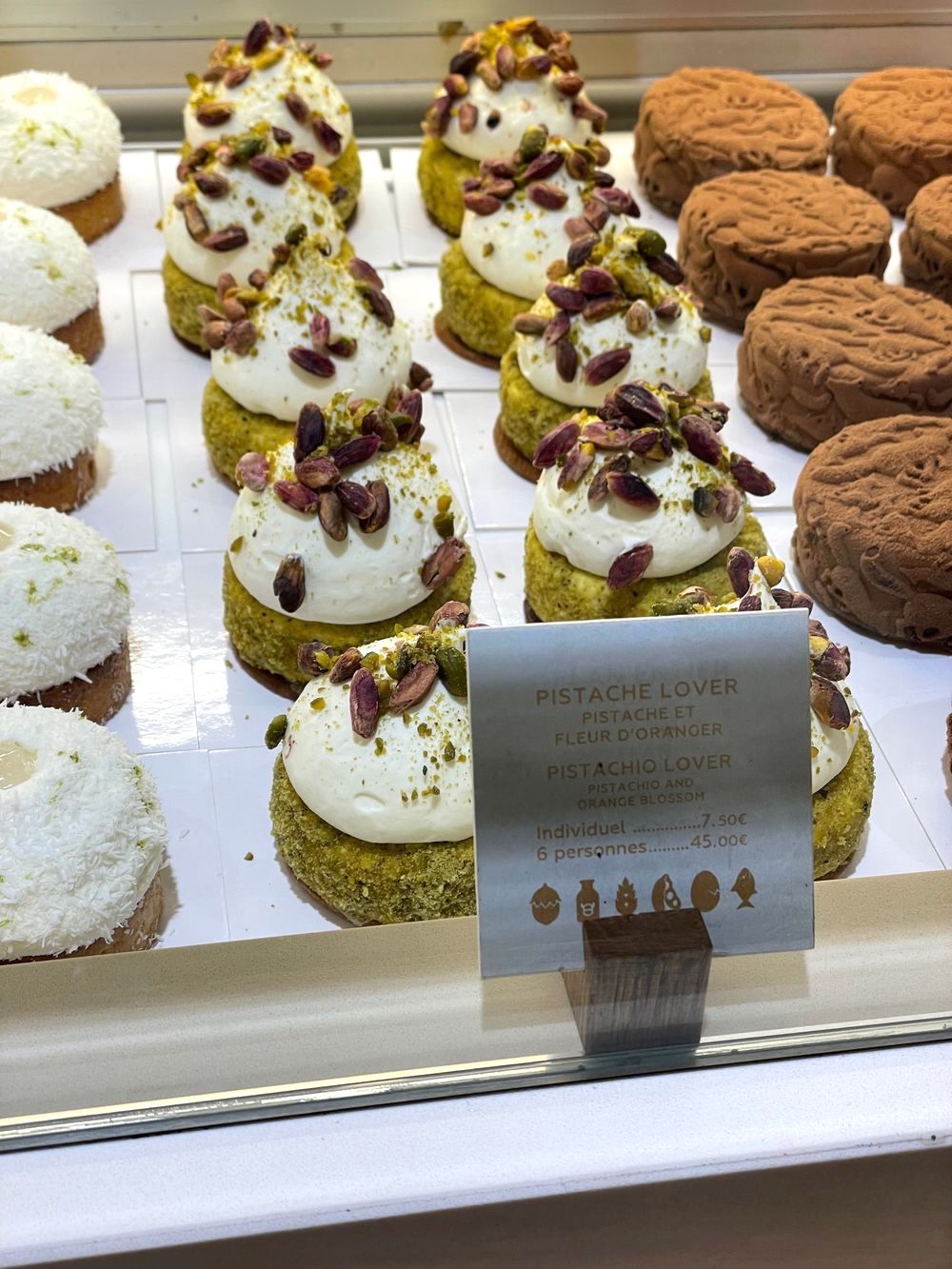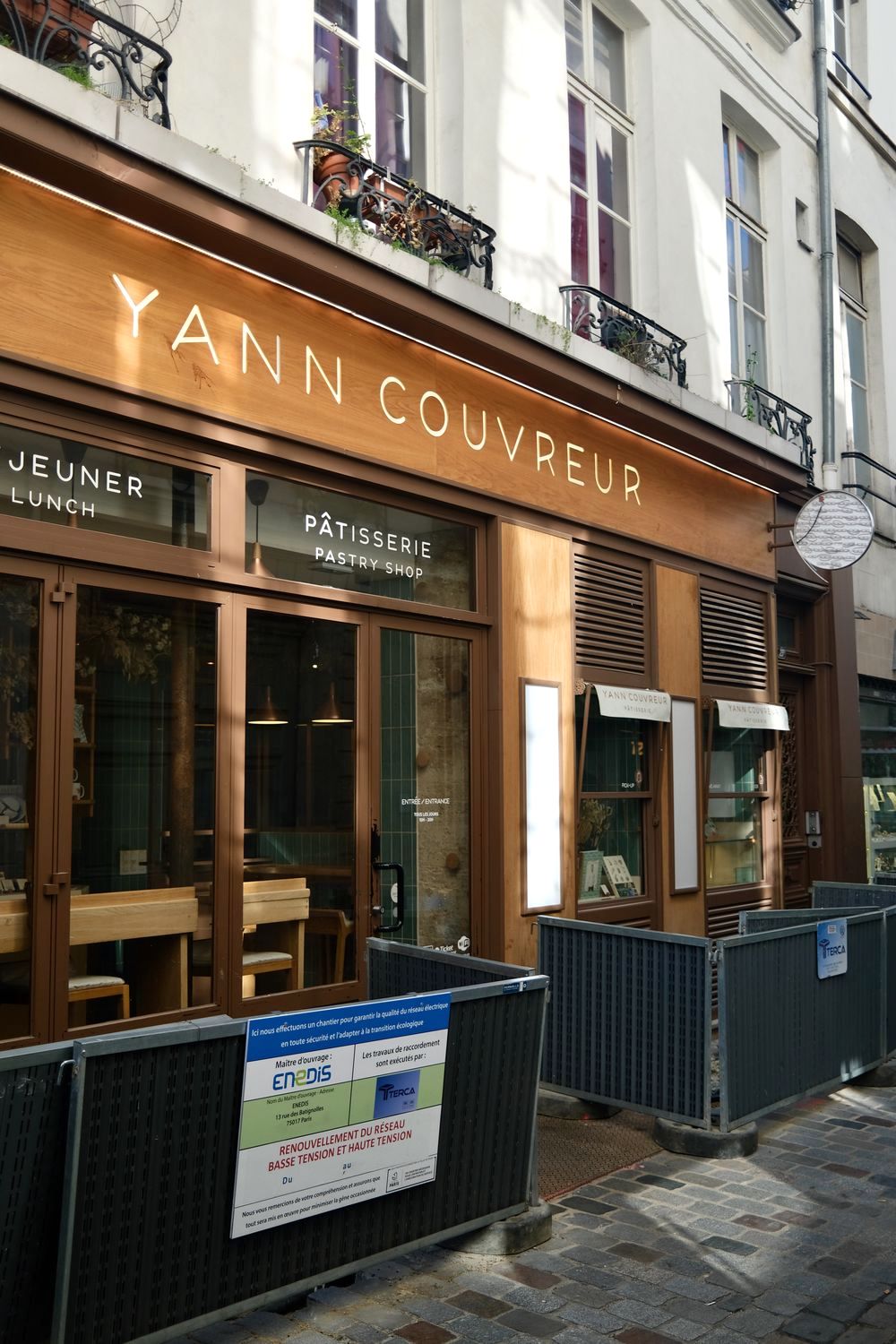 137 Avenue Parmentier, 75010 Paris
23 Rue des Rosiers, 75004 Paris
Galeries Lafayette Gourmet – 35 Boulevard Haussmann, 75009 Paris