86Champs is a L'Occitane x Pierre Hermé Concept store located in the heart of Paris on the Champs Elysées. This delightful and genius concept store was conceived by two great French art de vivre brands: the master pastry chef Pierre Hermé and the south of France skincare and beauty brand L'Occitane. You can shop for the latest provençal skincare products and try out the delicious Pierre Hermé pastries from the same café-beauty shop!
I was invited to a pastry tasting last year and saw the place for myself!
We tested four different artistinal patisseries by Pierre Hermé. Patisserie is a French word that means: pastry shop, pastry, and pasty making all at once, depending on its context!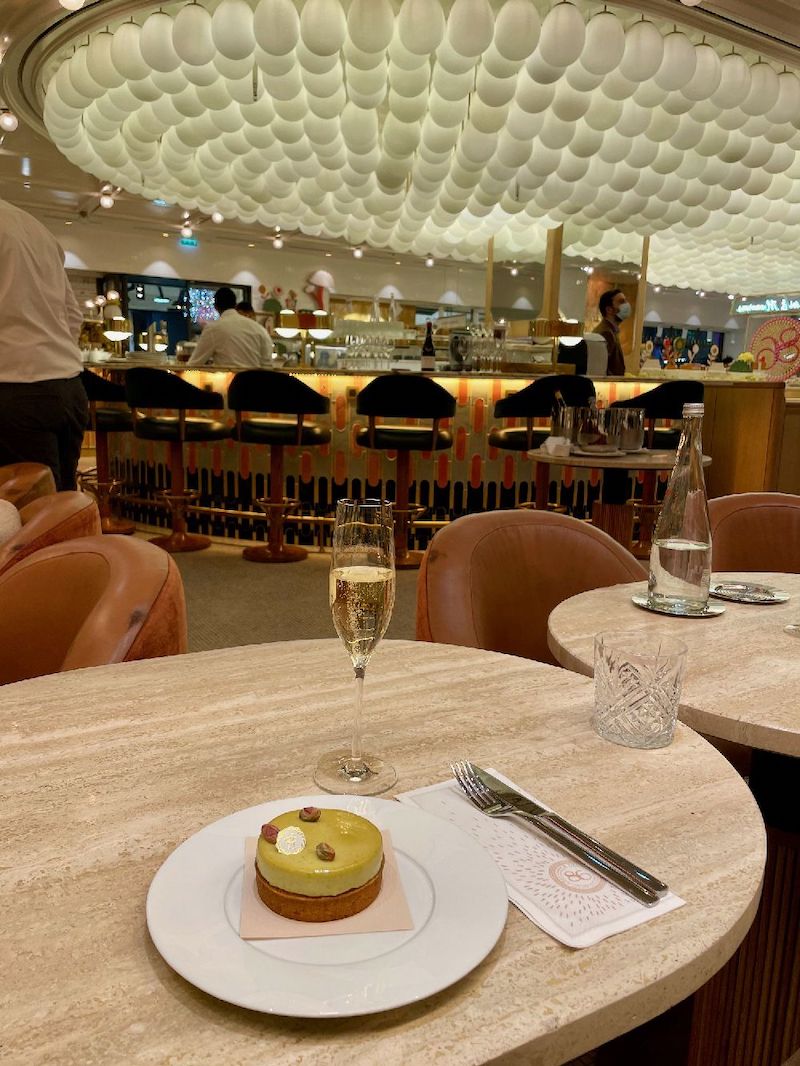 Each of the pastries was paired with a matching red wine, white wine, or champagne. My favorite pastry ever, the Ispahan pastry, was served!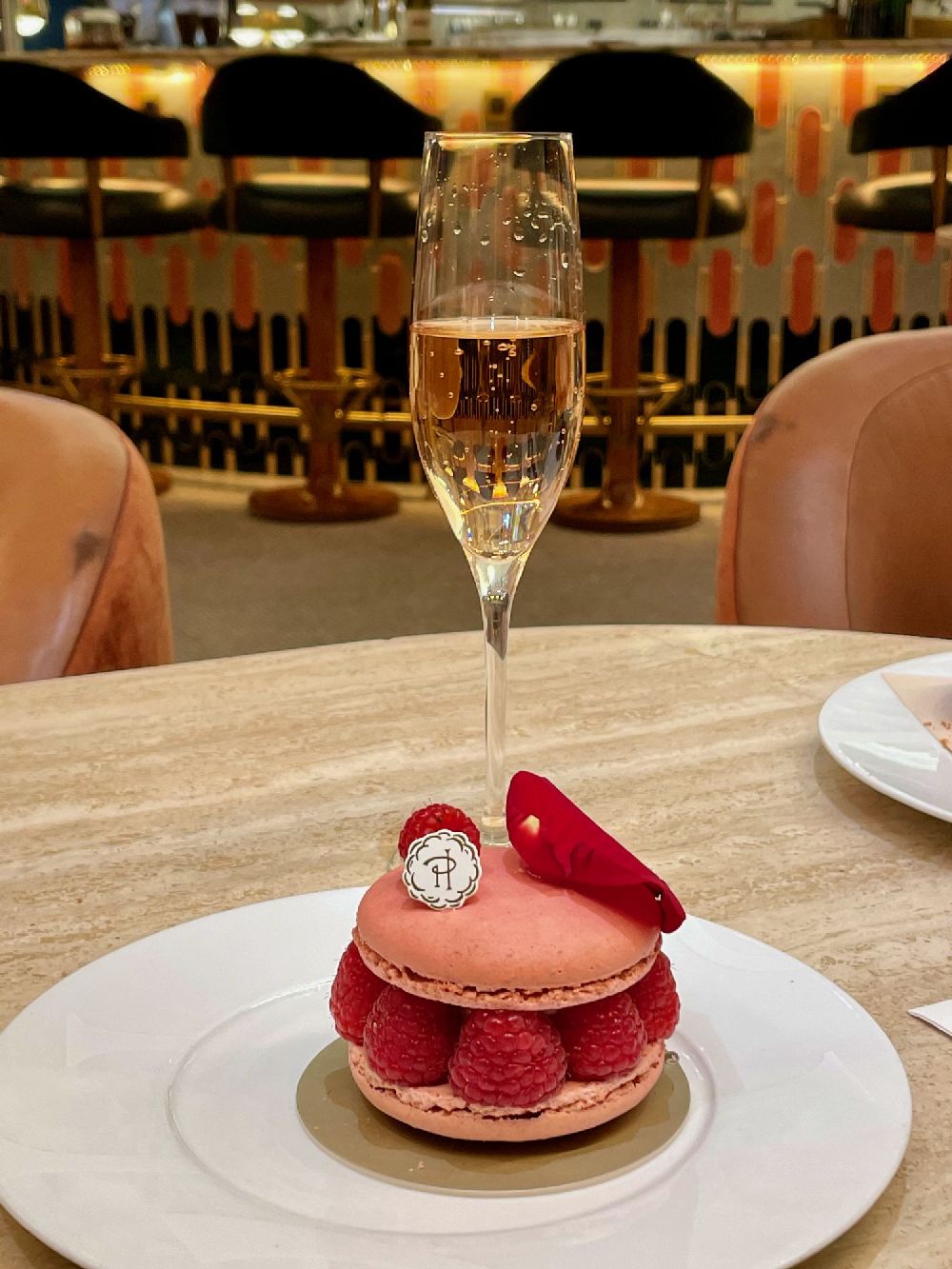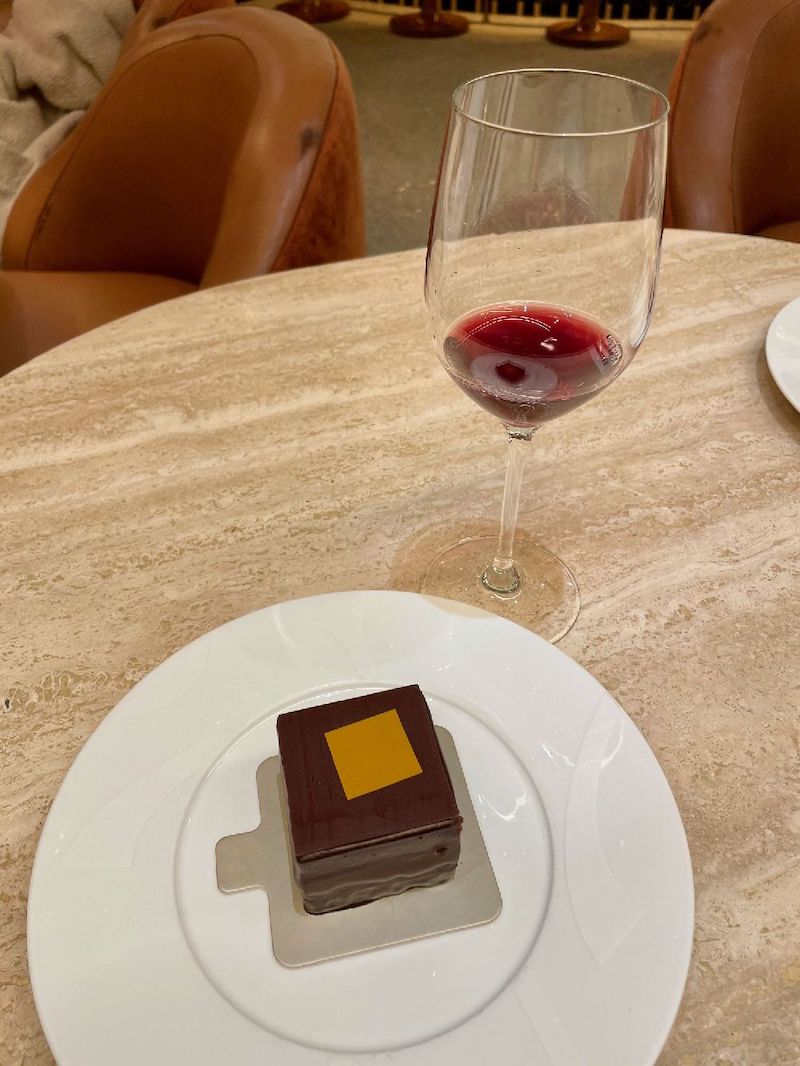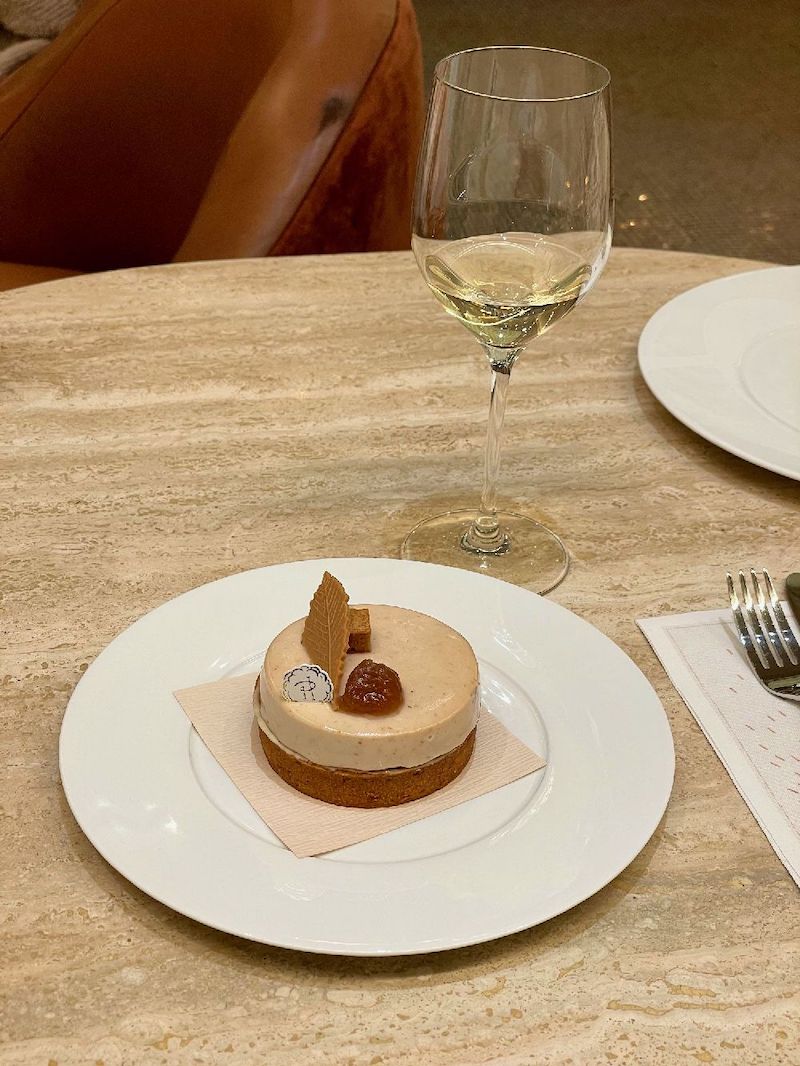 I really loved the champagne we tried so I asked the waiter if I could take a photo. It was a Duval-Leroy Brut Reserve!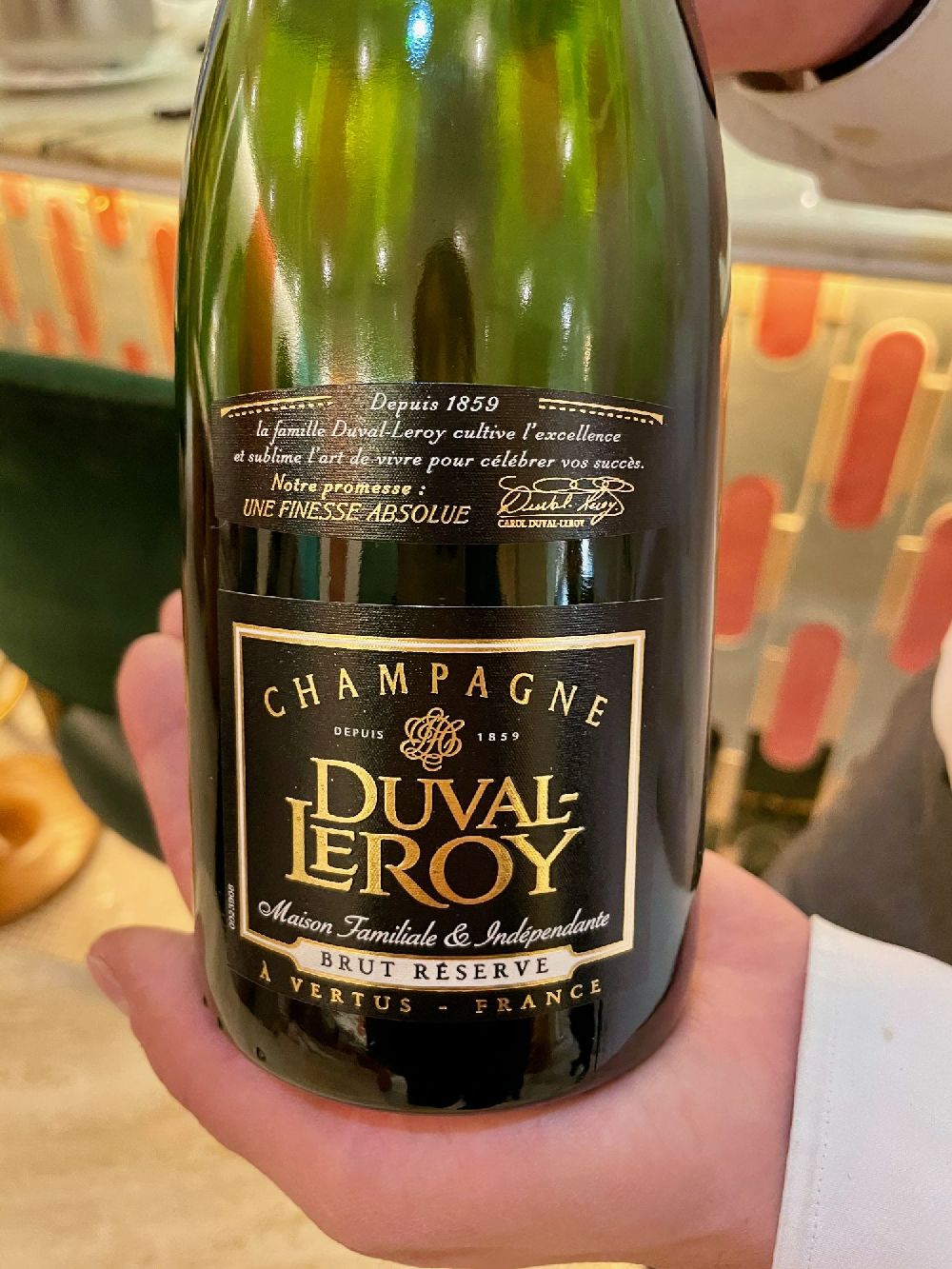 I think this was the first time in my life that I did not finish a Pierre Hermé pastry. They are so good I usually inhale them faster than I can admire their beauty!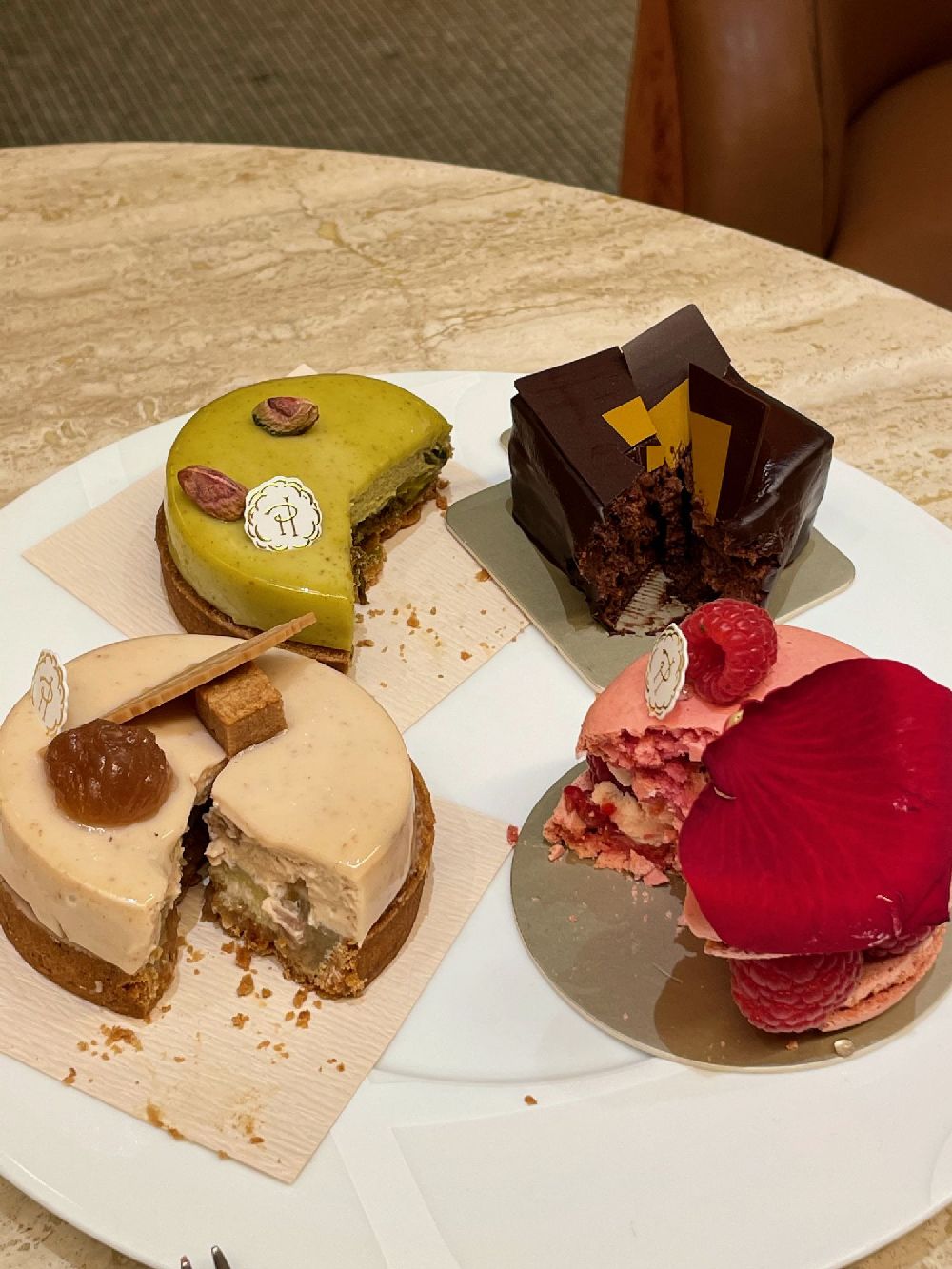 Afterwards, I had a fresh cappuccino and macarons for snacks at the central counter.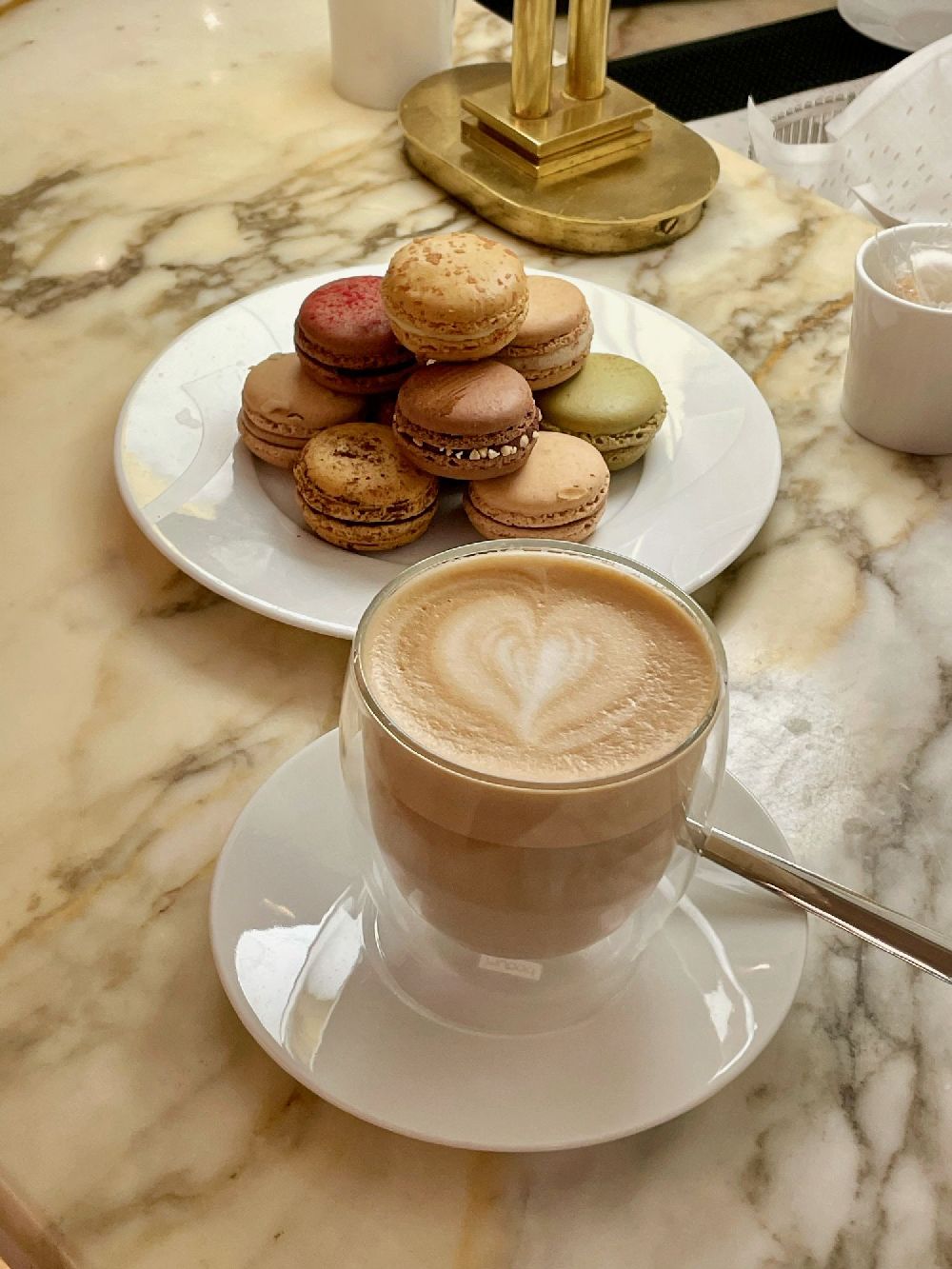 86Champs is the perfect place to hold events. L'Occitane invited me to a holiday party in the concept store and it was a magical experience. The fusion of these two companies really makes so much sense!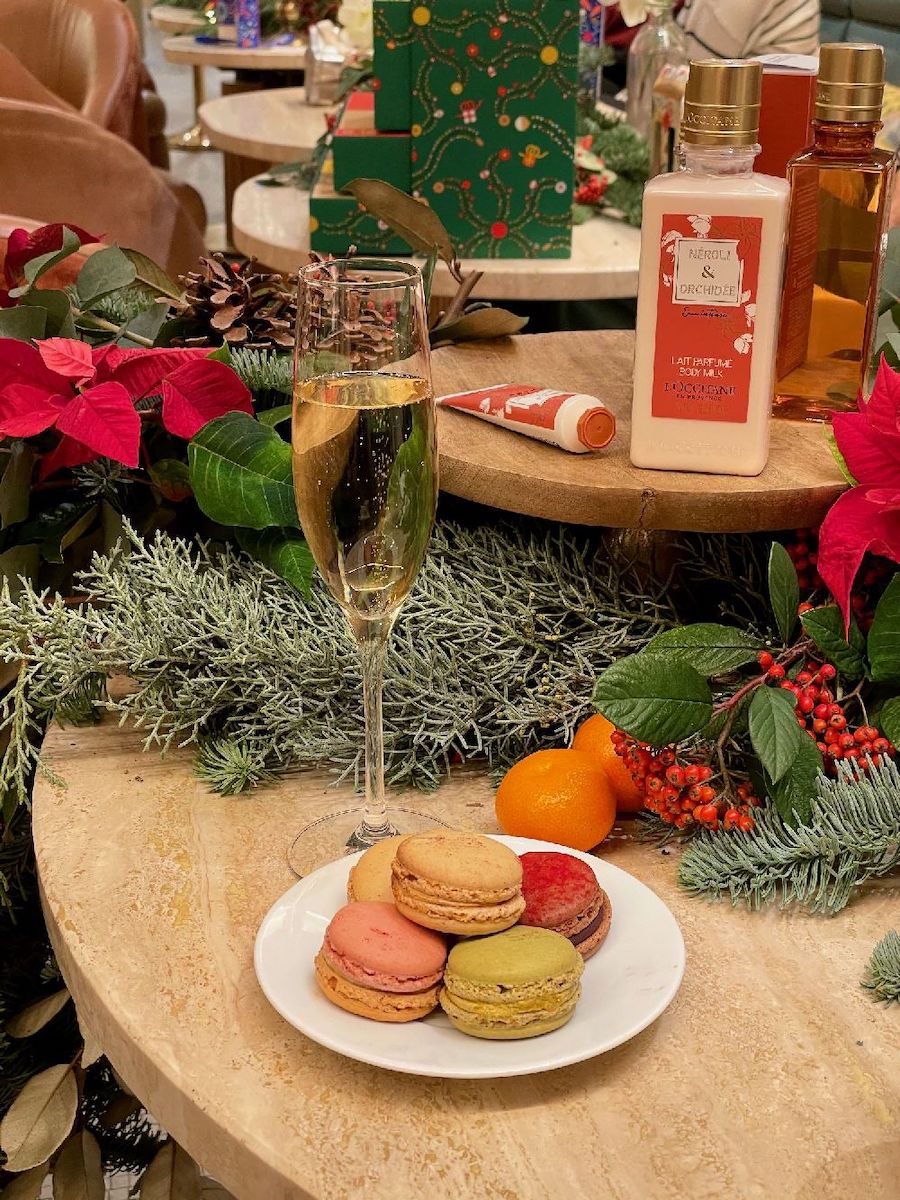 Thank you 86Champs for a lovely experience that I'll never forget!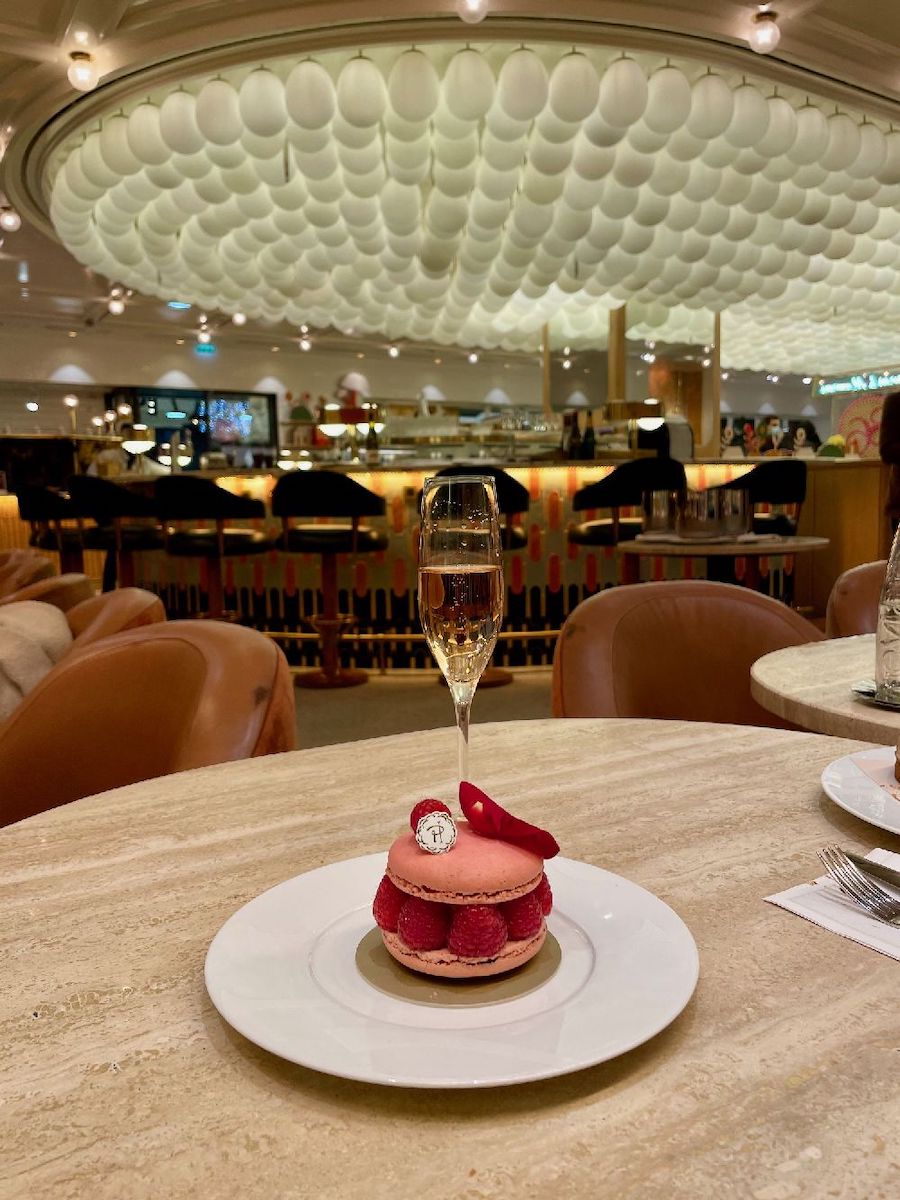 86Champs
86 Champs Elysées
75008 Paris, France