Jean-Paul Hévin is a renowned French chocolatier and pastry chef. Born on February 24, 1957, in Saint-Denis-de-l'Hôtel, France, he developed a passion for the culinary arts at a young age.
Hévin pursued his training in pastry and chocolate craftsmanship in Paris. His talent was recognized early in his career when he won the Meilleur Ouvrier de France, a prestigious award in the pastry sector, in 1986.
After honing his skills under the guidance of notable chefs like Joël Robuchon, he embarked on a path to establish his brand. In 1988, he opened his first shop in Paris, marking the start of his entrepreneurial journey. Hévin has expanded his operations, establishing several shops globally, including a significant presence in Japan.
Throughout his career, Jean-Paul Hévin has been known for his innovative approach to chocolate making. His creations often blend traditional French techniques with modern twists, offering a unique and exquisite range of products. Hévin has cemented his reputation as a top-tier chocolatier in the sweets industry.
Le Framboise
I absolutely loved this raspberry-chocolate mousse pastry that I tried while in Paris! It combines two of my all-time favorite pastry ingredients and the result is more than impressive!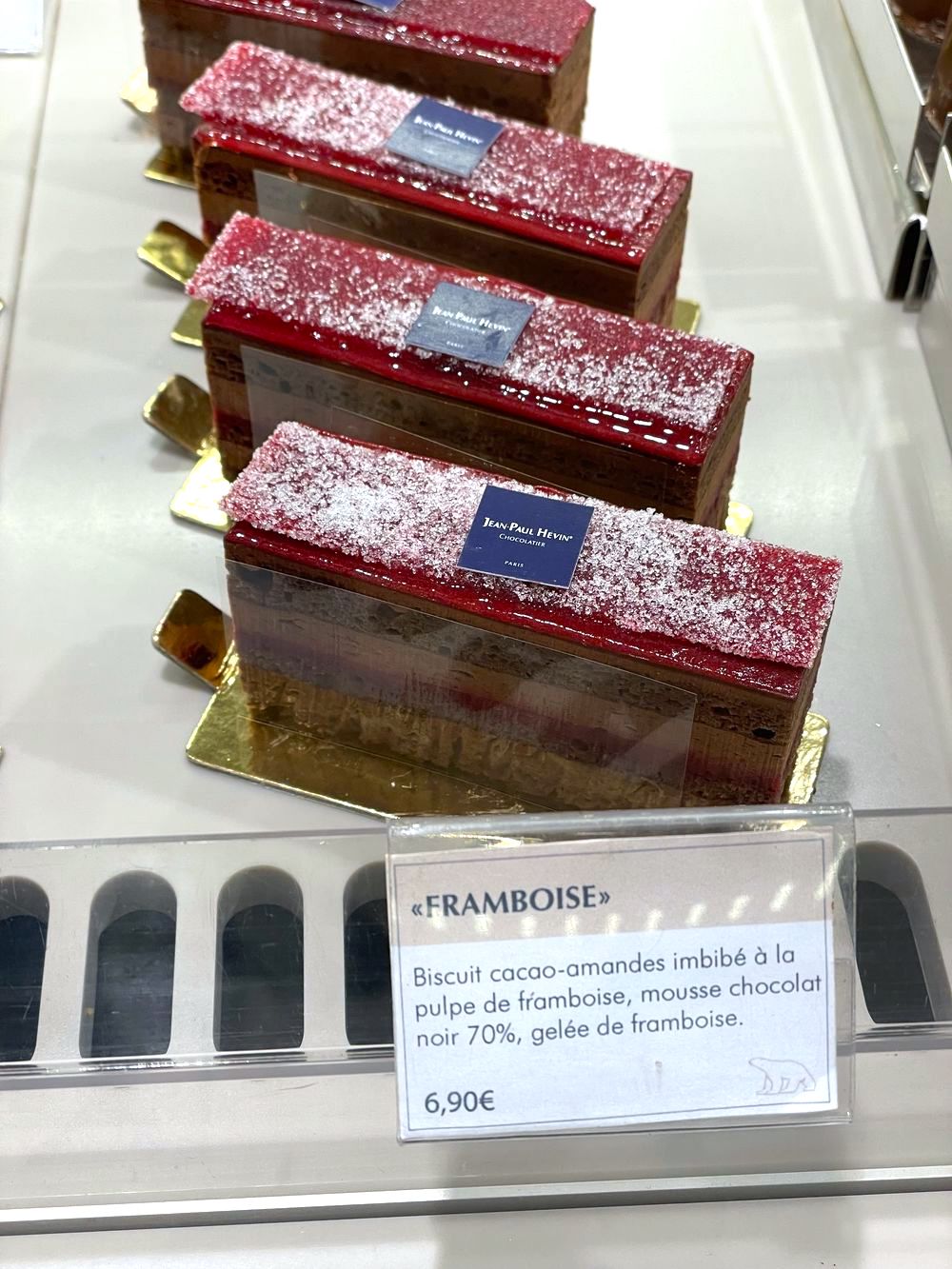 231 Rue Saint-Honoré, 75001 Paris