L'Éclair de Génie is a renowned patisserie based in Paris, France. It was founded by pastry chef Christophe Adam. Before starting this venture, Adam had a distinguished career, working at prominent establishments such as the luxury hotel Le Gavroche in London and the famous Fauchon in Paris. In 2012, he established L'Éclair de Génie, where he decided to focus exclusively on éclairs, a classic French pastry.
The brand quickly gained popularity due to its innovative approach to the traditional éclair. Adam introduced a variety of unique flavors and artistic designs, which helped elevate the éclair from a simple pastry to a gourmet experience. The shop offers an array of éclairs with exquisite toppings and fillings, showcasing the culinary artistry of French pastry craft.
Apart from the original Marais store in Paris, the brand has opened several other shops globally, allowing more people to enjoy their gourmet éclairs. You can find them in the middle of Galeries Lafayette Le Gourmet, too!
The enterprise has released cookbooks, sharing the joy and art of éclair making with foodies around the world. The success of L'Éclair de Génie illustrates the global appeal of refined French pastries and the innovative spirit of modern culinary arts in Paris.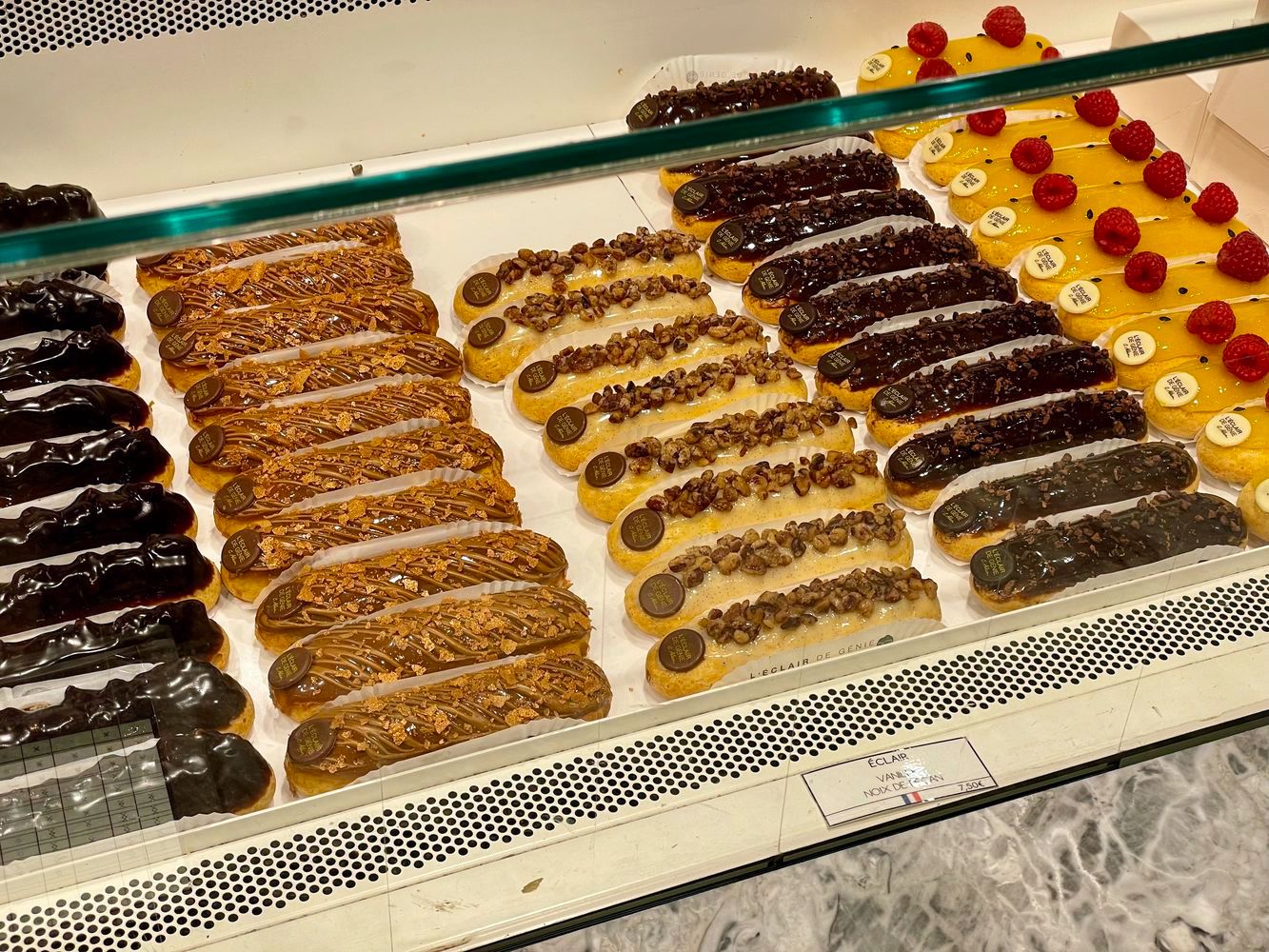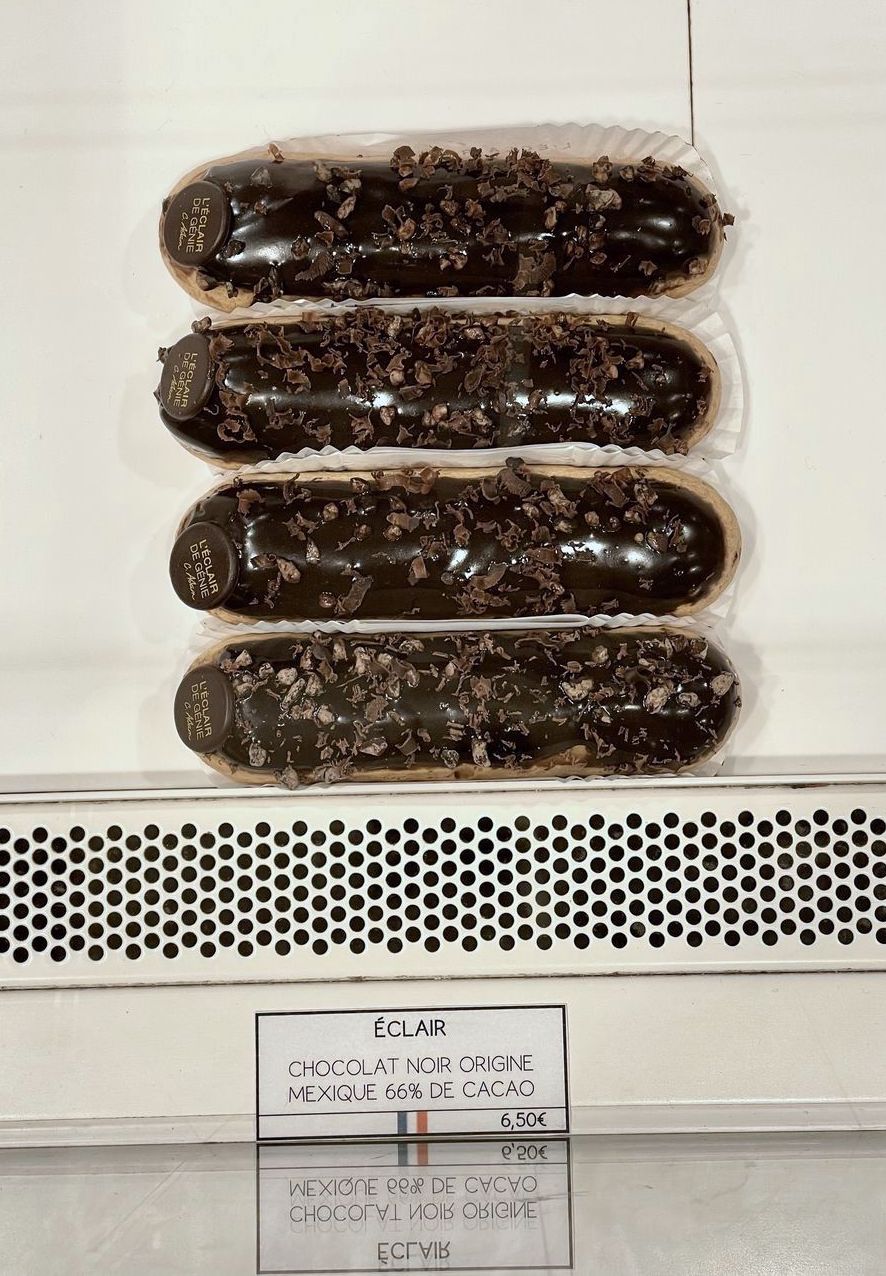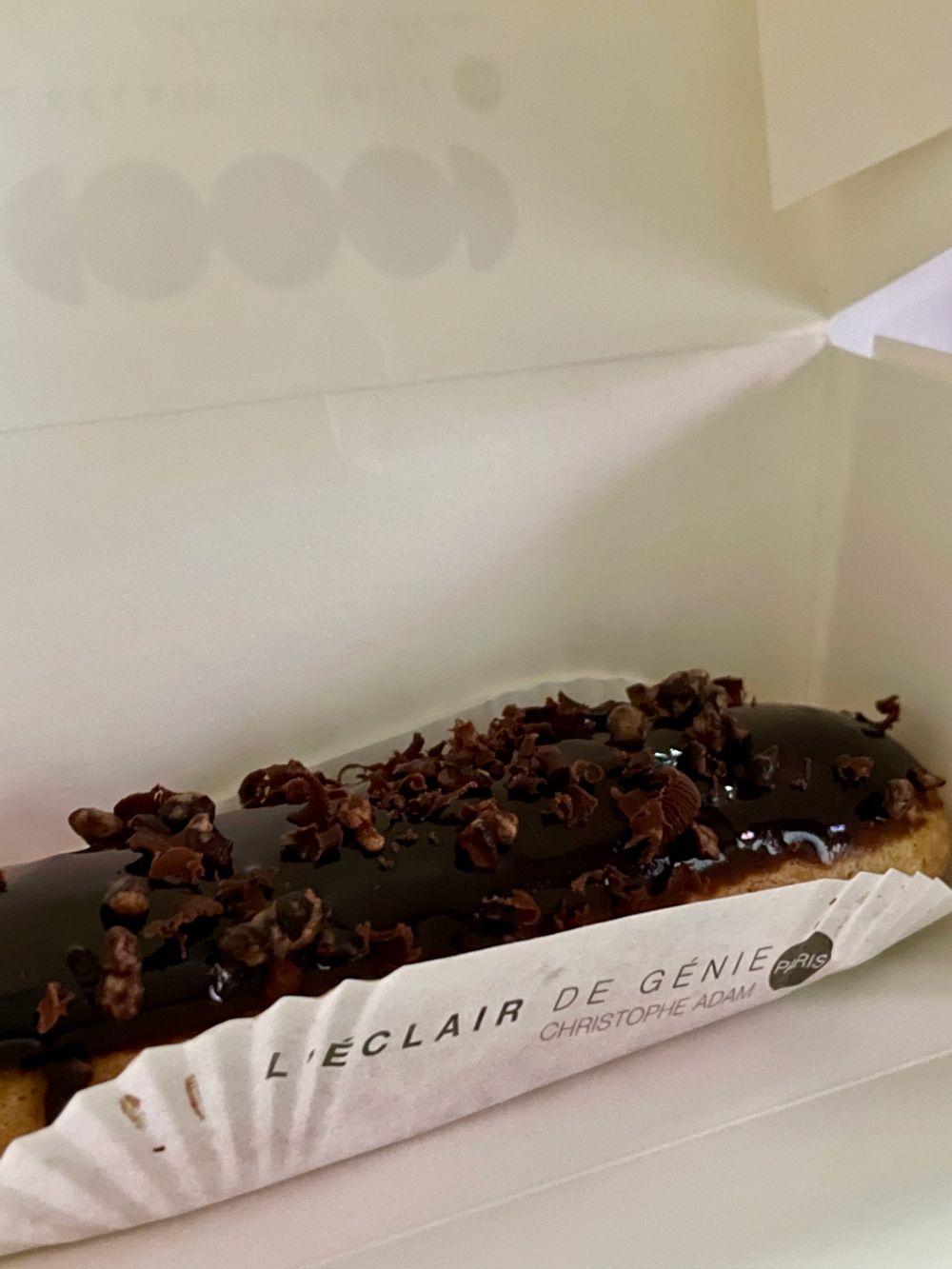 L'Éclair de Génie
35 Boulevard Haussmann, 75009 Paris
14 Rue Pavée, 75004 Paris