I was lucky enough to find an apartment in the Latin Quarter of Paris this summer just a few blocks away from the exquisite Panthéon.
This neoclassical monument was originally constructed as a church devoted to St. Genevieve at the request of King Louis XV in 1755. Construction of the Panthéon began in 1758.
The initial design by architect Jacques-Germain Soufflot aimed to combine Gothic and classical architectural elements. Its facade was modeled after the Panthéon in Rome. The construction was completed in 1790, after Soufflot's death, by his student Jean-Baptiste Rondelet. It faces the "Rue Soufflot," named after its architect which leads directly to the Jardin du Luxembourg.
The Panthéon was transformed into a mausoleum during the French Revolution. In 1791, the National Assembly secularized the building, intending it to honor the great men of France.
The building underwent various changes and restorations over the years. Its purpose shifted back and forth between a church and a secular mausoleum, reflecting the political changes in France.
The dome of the Panthéon offers a panoramic view over all of Paris.
Today it functions as a mausoleum and holds the remains of distinguished French citizens. Most recently, I saw a memorial dedicated to the late Simone Veil, who will become the 5th woman in France to be buried there.
Who is Buried in the Panthéon?
The Panthéon is now the final resting place for many renowned French citizens. A few of the famous people buried in the Panthéon include:
Voltaire
Victor Hugo
Marie Curie
Jean-Jacques Rousseau
Louis Braille
Émile Zola
Plan a Visit
Visiting the Panthéon is one of the best things to do in the Latin Quarter of Paris, so plan your visit ahead of time!
You can enjoy views from the rooftop by taking a guided tour. These tours allow access to the upper parts of the building, including the colonnade and the outer gallery. From there, you can take in stunning sweeping views of the city of Paris.
The tours typically require a separate ticket and might be subject to availability and weather conditions. Check with Panthéon visitor services for the most current information on accessing the roof views.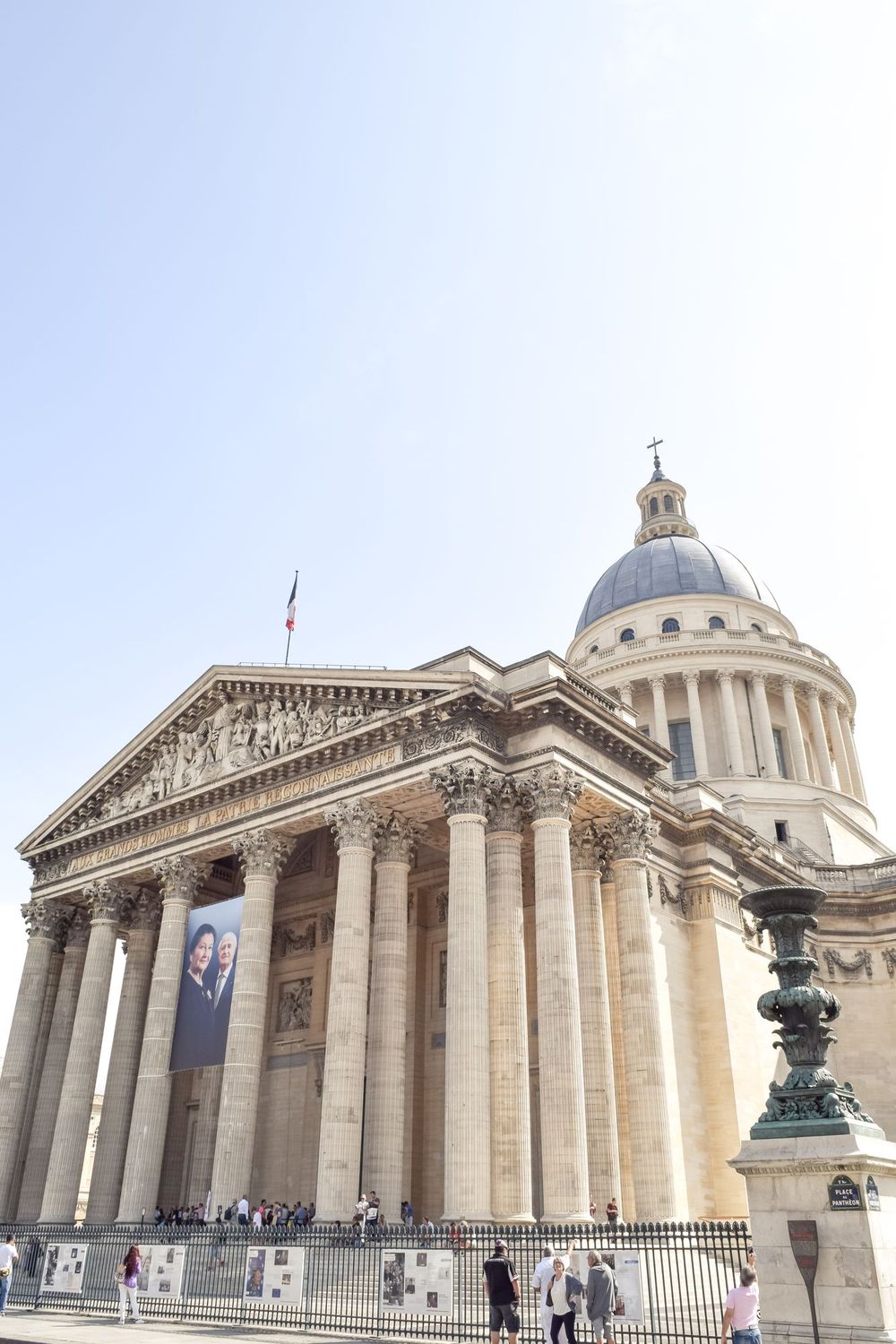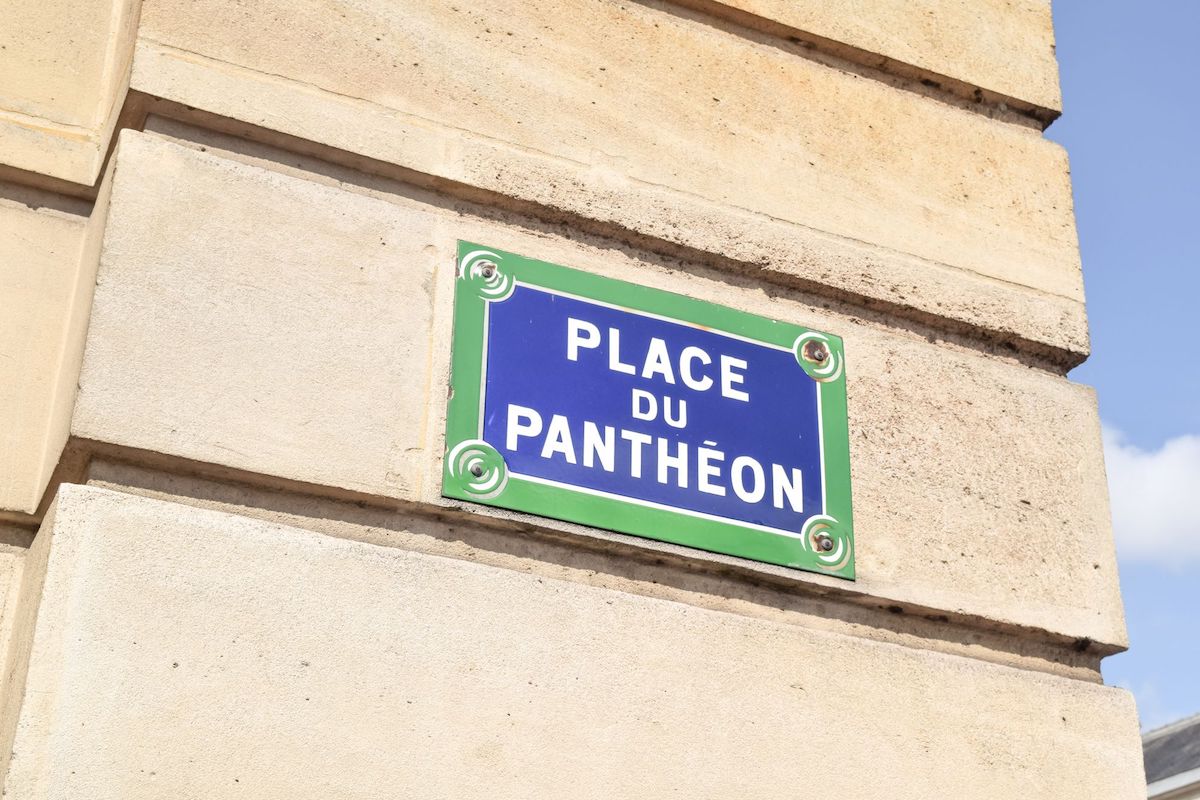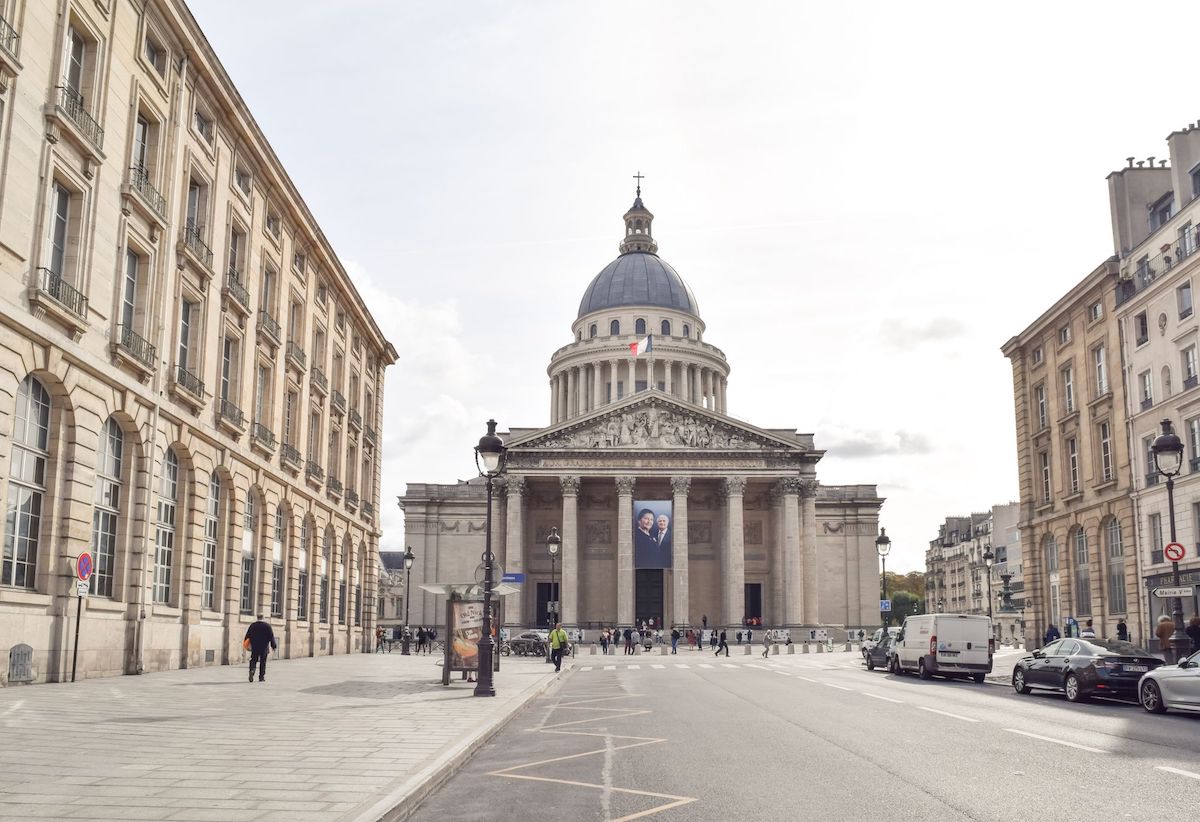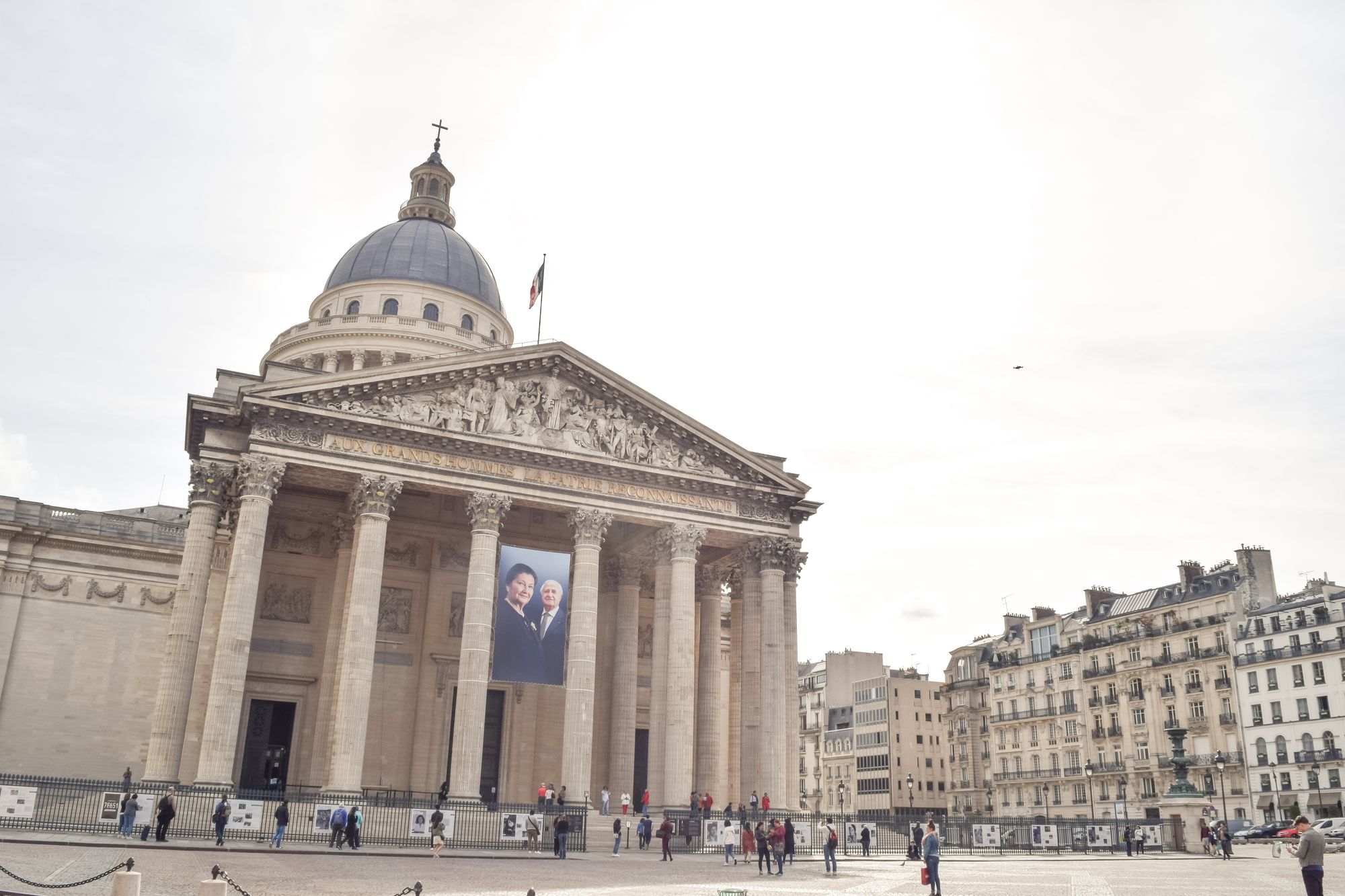 The Panthéon is seen as a symbol of French national pride and identity, reflecting the country's values and honoring those who have contributed to French society. It remains a popular tourist destination and continues to host significant national events.
Get more travel tips in my Paris travel guide.
Place du Panthéon
75005 Paris, France