I have visited Biarritz many times, but the sunsets I witnessed this past summer were some of the most special I have ever seen. If you find yourself in southwestern France, here are the best places to see the sunset in Biarritz.
Watching the sunset in Biarritz is actually a treat because the city is so cloudy most of the year! That being said, it does face due West so when the clouds clear for long enough, you can see some of the most amazing over-water sunsets in France!
Here are 3 places where I recommend viewing the sunset in Biarritz, France:
Grande Plage
The Grande Plage (French for "big beach") is one of the most obvious places to watch the sunset. It's centrally located, easy to reach, and often not too crowded at night. You'll have one of the best views of the sunset calmly drifting below the sleepy ocean.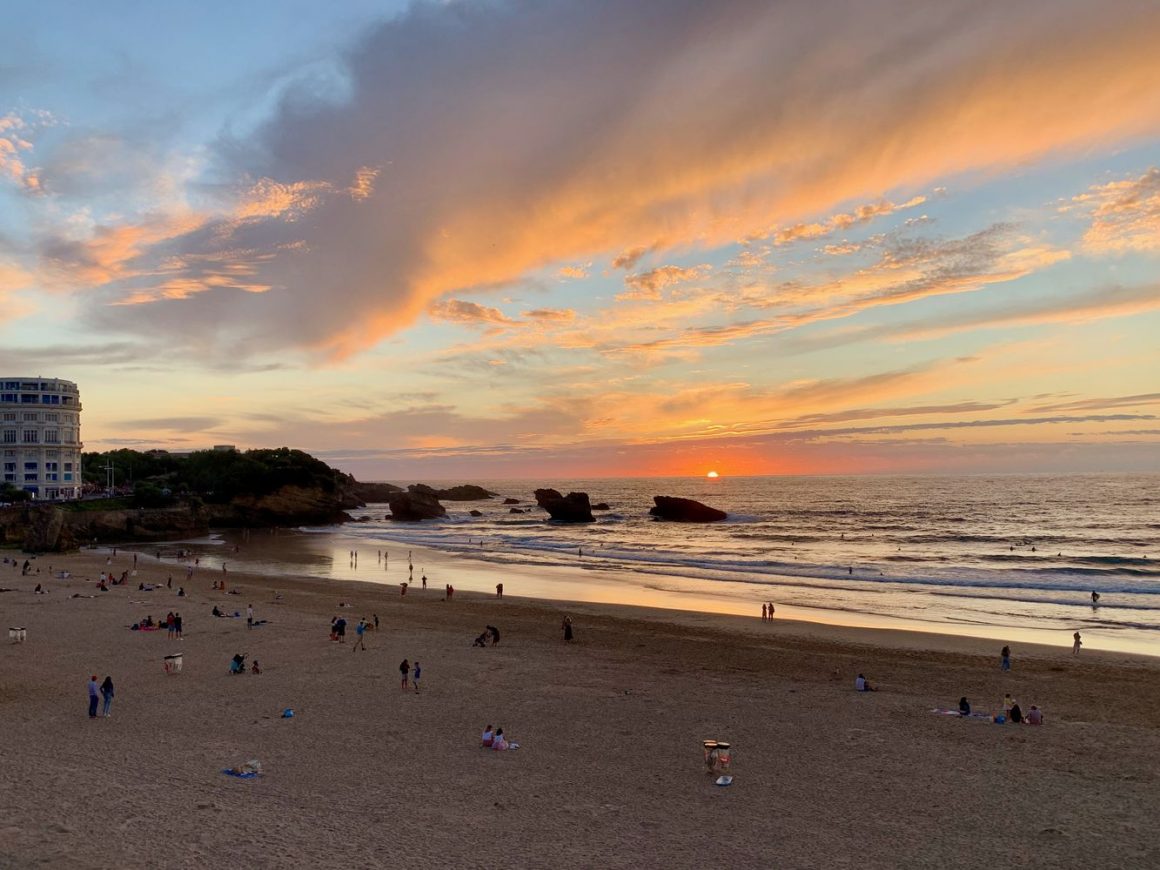 Biarritz Pool Roof
My personal favorite place to watch the sunset in Biarritz is the rooftop of the Biarritz city pool. Now, I checked Google Maps and for some reason, it's not listed, but it's right above the Bleu Café which is on the ground level between the beach and the pool. You can find stairs to this rooftop bar/restaurant along Boulevard du Général de Gaulle. 
I had an Aperol Spritz with some friends there and we got to see the most gorgeous sunset over the ocean! It was truly a lucky experience.
La Côte des Basques
For a California-style sunset in France, head south to La Cote des Basques where you can watch the sunset over a bunch of surfers who've just finished up for the day! People line up along the limestone walkways and sit on the edge of the cliff above the wheatgrass to take in the gorgeous orange sunset on clear summer evenings.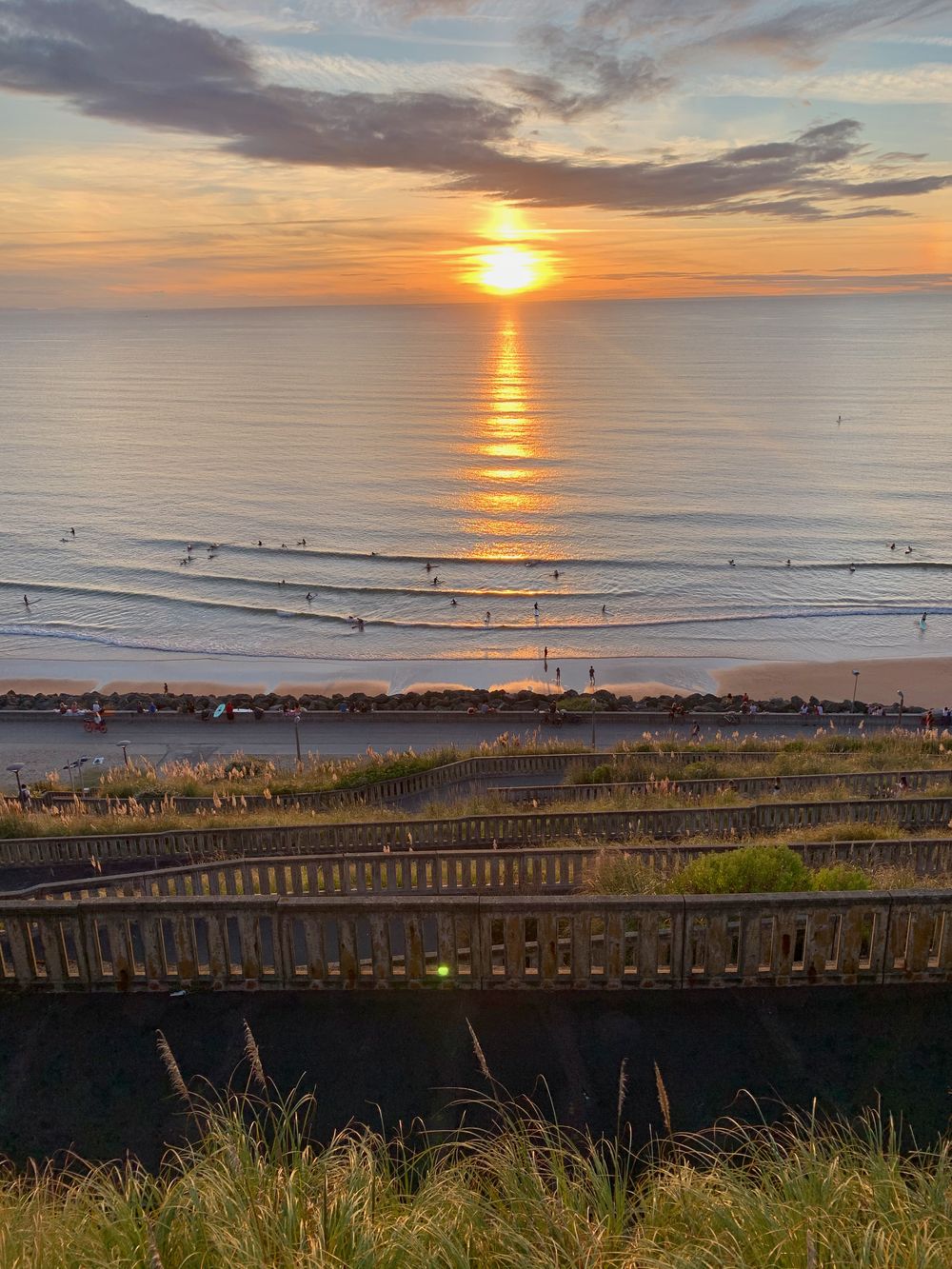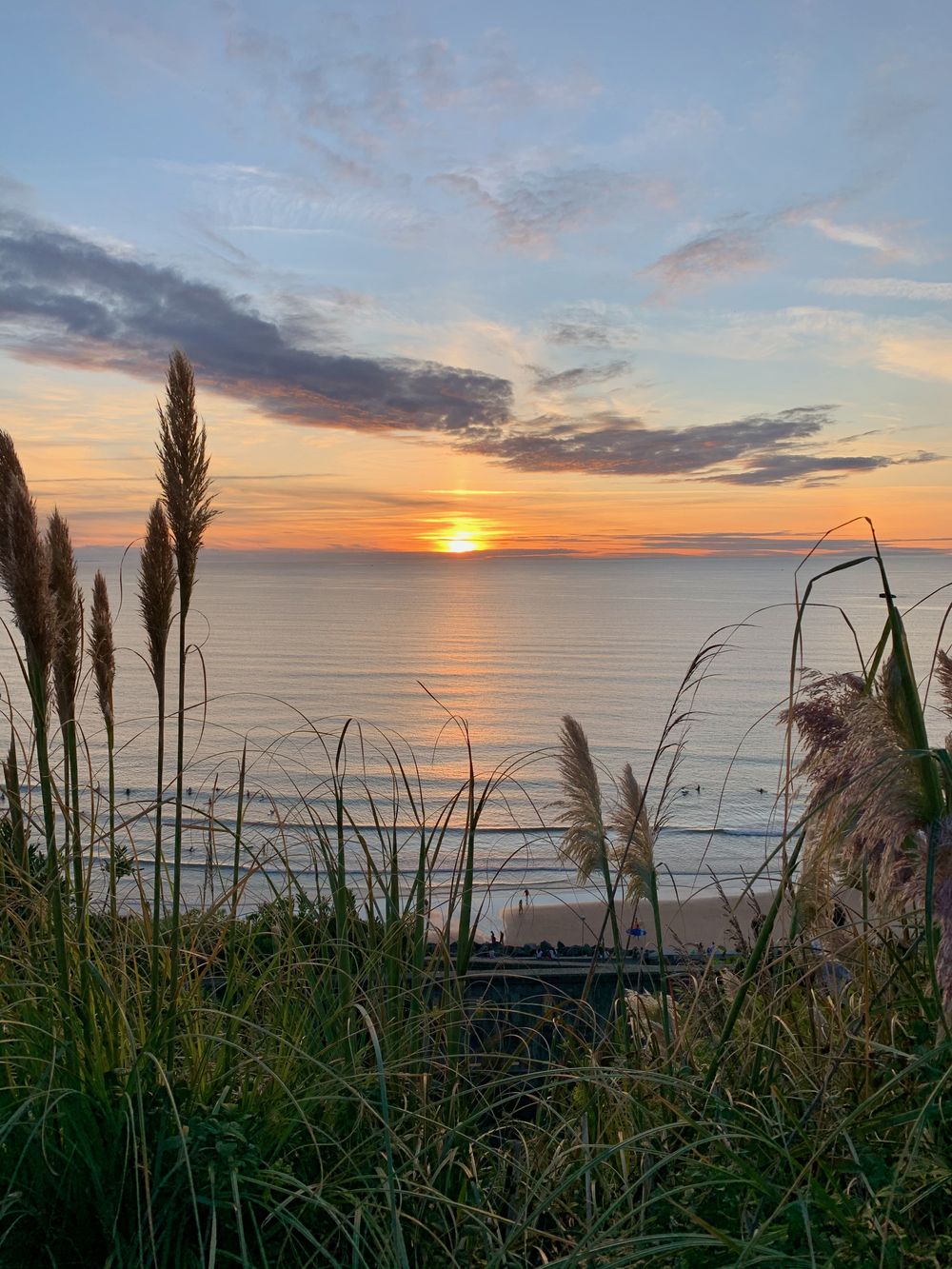 Next, read about the best beaches in France or plan your trip with my Biarritz travel guide.