When a friend of mine proposed a month-long rental of her parents' beachside apartment on the Atlantic shore of southwestern France, I simply couldn't say no. All in all, only 3 weeks separated the offer from my arrival at the apartment so I had to prepare quickly.
Getting to Biarritz from New York is not easy, but that also makes it more exciting! Biarritz, despite a relatively small population, does have its own airport, but a flight with a stopover in Paris costs upwards of $2,000. Purchasing each leg separately can still set you back more than $1,000. So, I decided to fly to Paris and then take a high-speed train to Biarritz on the TGV. This journey can take a little more than 5 hours in total. With my flight landing in the afternoon, I chose to split up the train rides, so as not to spend the whole day traveling. I looked for a city along the route and found favorable fares between Paris and Tours and also Tours and Biarritz.
After around a day and a half of travel, I finally arrived in the lovely town of Biarritz on the last Saturday afternoon of April, with plans to stay through the first weekend of June! My first two days in Biarritz were quite windy, a little rainy, and mild. After those few days, the temperatures rose and the sun came out to shine! I slowly became acclimated to my new town, exploring as much as I could to settle in quickly.
See that tall white 70s-looking building in the center? That's where I live. My very first apartment all to myself! Ironically, the building is called The Victoria Surf… :)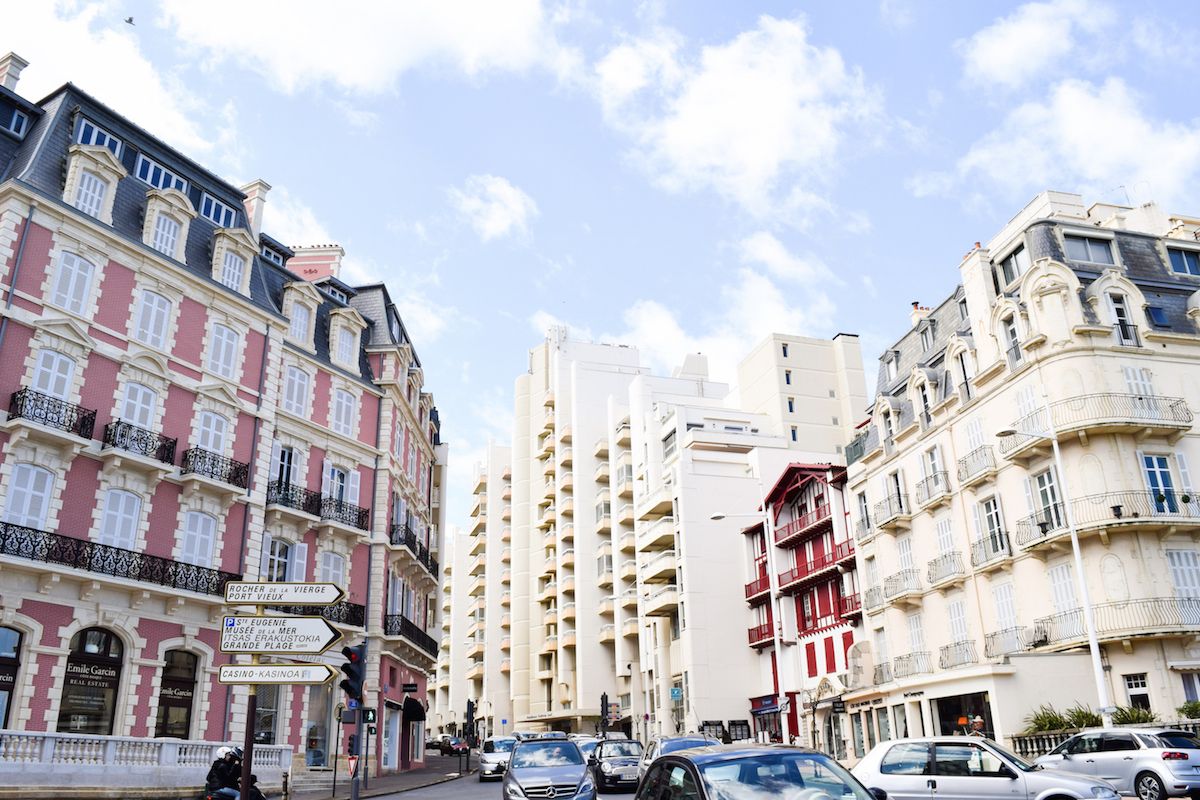 To be honest, I had absolutely no knowledge of Biarritz before I arrived. I had heard of the town maybe once before, looked it up on Google, saw it was on the beach and near the border of Spain, and said Let's do it. So that's entirely how I ended up in Biarritz.
I wanted to get out of New York as soon as possible, and Airbnbs book up fast, so I figured this would be a great landing town to begin my journey through Europe without having to wait very long.
Best Time to Visit Biarritz
Lucky for me, May is a great time to visit Biarritz. The weather is mostly warm (though it did rain from time to time), and the crowds who swarm the town during the high season of July and August haven't yet arrived.
The day I got to Biarritz, I was starving so naturally, the first place I went to was a burger restaurant…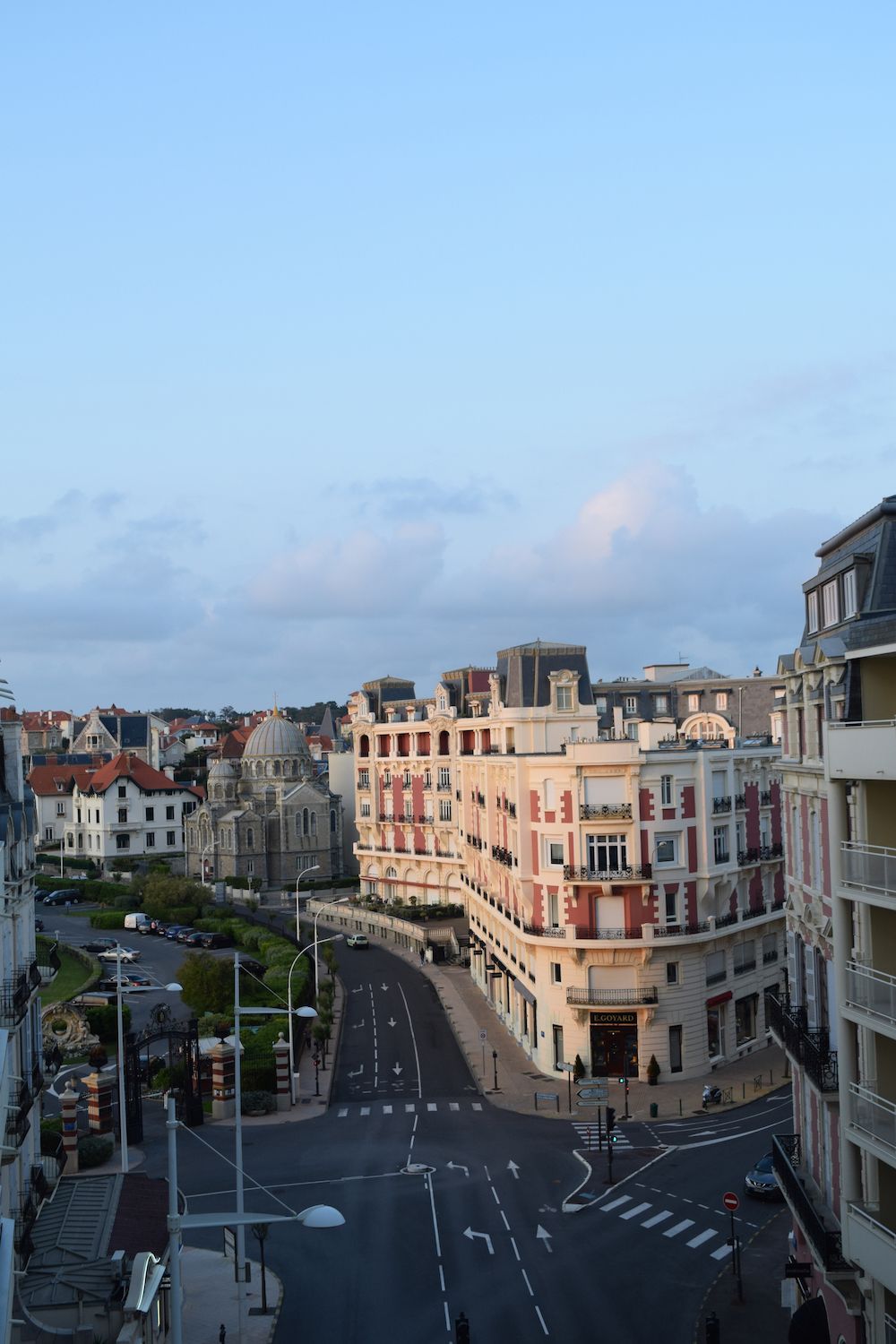 Where to Stay in Biarritz
In Biarritz, your lodging choices can range from ultra-luxurious resorts to budget-friendly hostels, each offering a unique vantage point to explore the city. Here are my tips for where to stay in Biarritz, France.
If opulence is what you're after, consider the Hôtel du Palais, a historical property that exudes grandeur and offers sweeping views of the Grand Plage.
For travelers seeking the boutique hotel experience, Sofitel Biarritz Le Miramar Thalassa offers a serene, homey atmosphere in a residential part of town, making it an excellent choice for escaping the tourist crowds.
Mid-range options like the Mercure Plaza Biarritz Centre provide excellent amenities and are strategically located near popular attractions, offering a balance between comfort and convenience.
Those on a budget might find the surf hostels near Côte des Basques beach appealing. Not only do they offer basic amenities and a community atmosphere, but they also give you instant access to one of Europe's most famous surf spots.
Families may appreciate Biarritz apartment rentals or holiday homes that come with a kitchen and extra space, providing a home-away-from-home experience. Look for properties in quieter neighborhoods like St. Charles or La Negresse for a peaceful stay, while still being within easy reach of the city's highlights.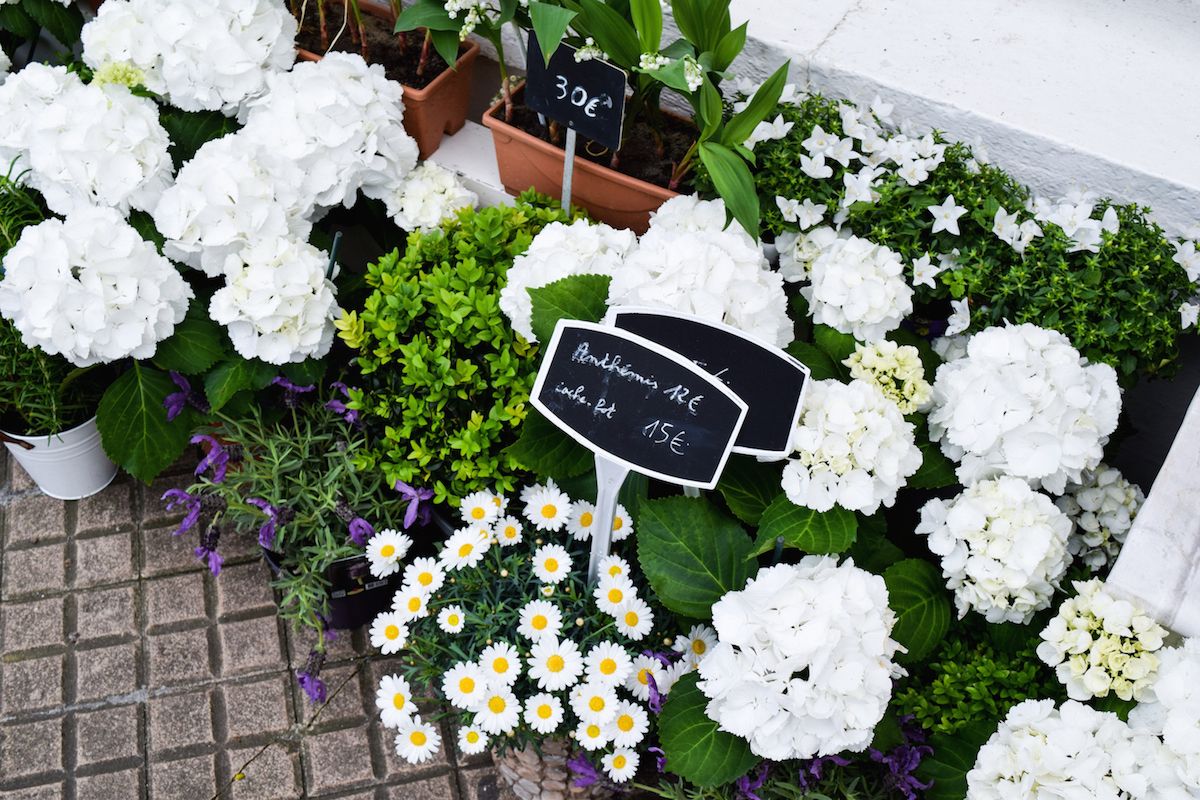 Things to Do in Biarritz
In Biarritz, a variety of activities await that cater to diverse interests, making it a dynamic destination for any traveler. Here are my tips for what to do in Biarritz.
For beach lovers, the Grand Plage is a must-visit. This iconic beach is perfect for sunbathing, swimming, and people-watching.
If surfing is on your agenda, head to Côte des Basques, one of Europe's premier surf spots suitable for all skill levels.
History buffs will find the Musée de la Mer, or Biarritz Aquarium, a fascinating stop. Here you can delve into the maritime history of the region and explore diverse marine ecosystems.
Don't miss the city's emblematic lighthouse, Phare de Biarritz, where a climb up the 248 steps rewards you with panoramic views of the Basque coast.
The Rocher de la Vierge, a rocky outcrop with a statue of the Virgin Mary, offers another vantage point for breathtaking sea views. Accessible by a footbridge, this spot is especially captivating at sunset.
For a cultural outing, consider a performance at the Gare du Midi, a historic venue hosting concerts, ballets, and plays.
Gastronomy in Biarritz is an attraction in itself. Venture into Les Halles Market to sample local Basque cheeses, fresh seafood, and regional wines.
Many of the town's finest restaurants are found in this area, offering traditional Basque cuisine.
If relaxation is your goal, indulge in a spa treatment featuring seawater therapies, a wellness practice that has been part of Biarritz's allure since the 19th century.
Whether it's the thrill of riding a wave, stepping back in time through its rich history, or savoring delectable Basque flavors, Biarritz offers a broad spectrum of experiences that promise a memorable stay!
Restaurants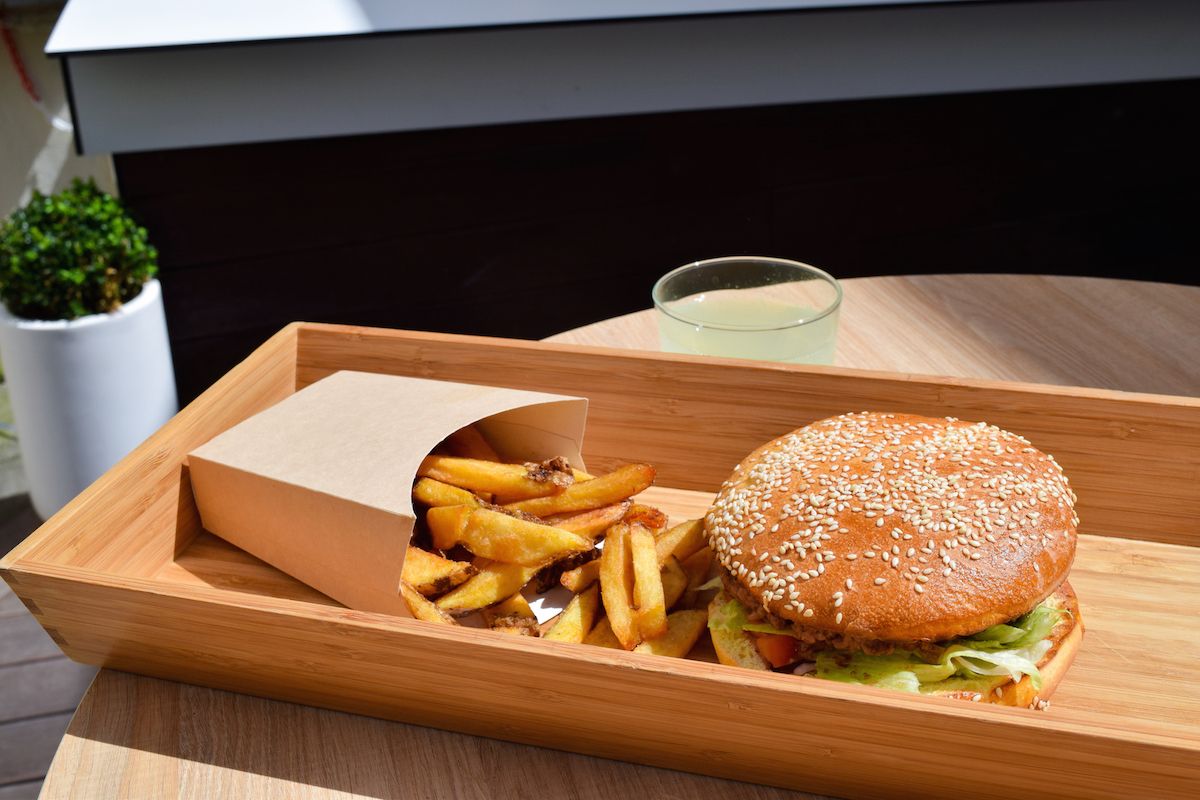 The culinary scene in Biarritz offers an appealing blend of traditional Basque flavors, fresh seafood, and innovative cuisine.
Here are some of the best restaurants in Biarritz, France:
One of the most highly-regarded establishments is Le Château de Brindos, located away from the hustle and bustle of the main beaches. The restaurant is renowned for its fine dining experience and extensive wine list, set against the backdrop of a serene lake.
To indulge in French-Spanish tapas, Le Bar Jean is a must-visit. Situated by the Halles market, this restaurant specializes in locally sourced paella and shellfish. Their oysters and seafood dishes are particularly popular.
Another noteworthy seafood option is Chez Albert, located by the Port des Pêcheurs. With its open-air terrace overlooking the sea, it offers a dining experience as captivating as its menu.
If you're looking for traditional Basque cuisine, head to Chez Eugénie Biarritz. This family-run establishment offers classic dishes such as "Chipirons" (small squid) and "Axoa" (veal stew), cooked to perfection and served in a cozy, homely atmosphere.
For a modern twist on Basque flavors, L'Impertinent is an excellent choice. This Michelin-starred restaurant stands out for its inventive menu that creatively fuses traditional and contemporary culinary techniques.
For a more casual yet equally delicious meal, try Le Comptoir du Foie Gras. Located near Les Halles Market, this eatery is famous for its duck-based dishes, especially its foie gras served in multiple preparations.
Whether you're in the mood for a lavish, multi-course meal or a simple, impeccably prepared dish, Biarritz's restaurant scene has something to offer for every palate and occasion.
I'd recommend making reservations in advance, especially for dinner at the higher-end restaurants. Let me know if you need any other Biarritz dining recommendations!
Boulangeries and Patisseries
I found myself a local boulangerie for fresh baguettes…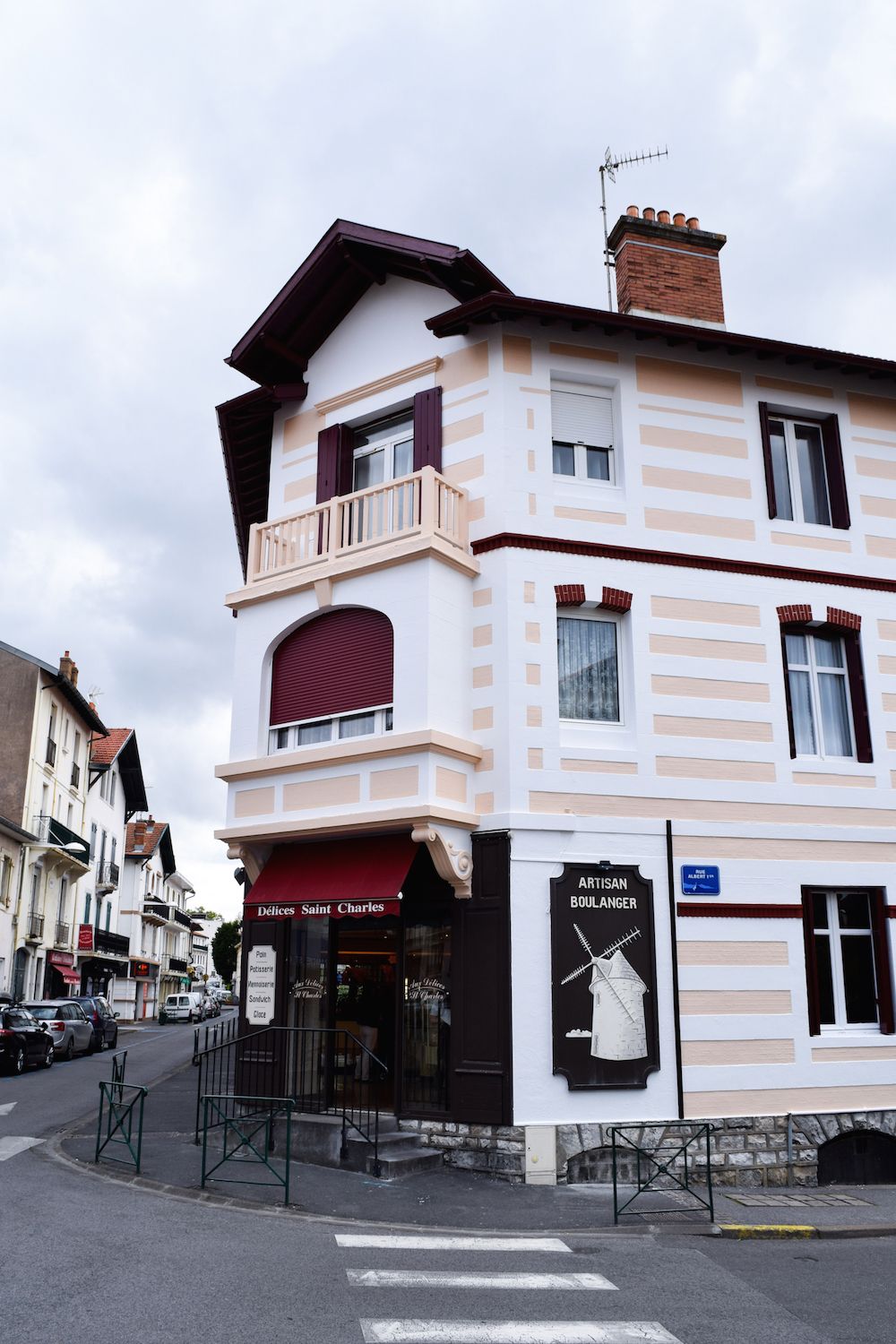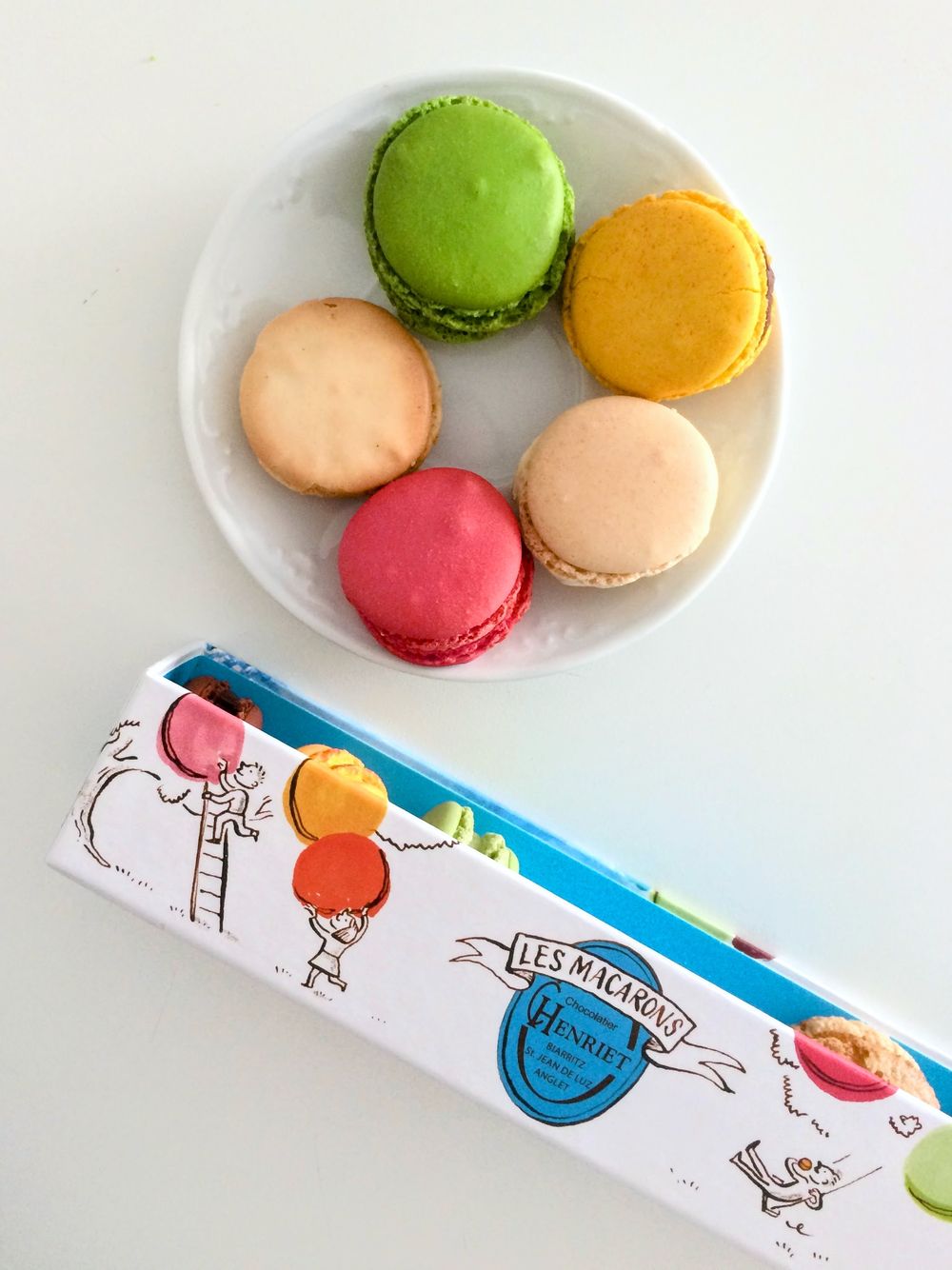 Morning bread with fig confiture became a daily ritual…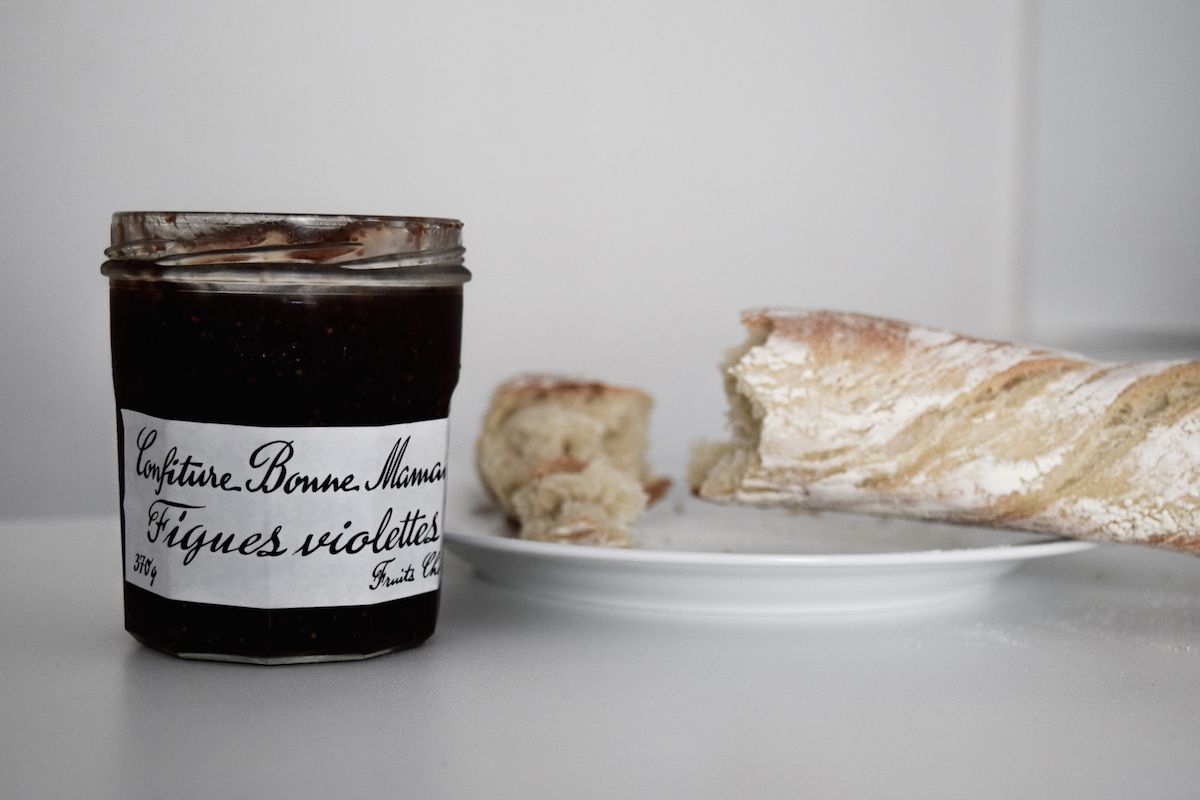 Surf Culture
The surf culture in Biarritz is thriving!