La Rochelle is a historically significant port city on the mid-Atlantic western coast of France. It is part of the New Aquitaine region of France. The Vieux Port (Old Harbor) continues to attract thousands of French and European tourists every summer travel season. The port sits on the Bay of Biscay and the harbor is lined with dozens of delicious seafood restaurants and French cafés. It's an ideal French summer travel destination if you don't like extreme heat. Cool winds from the Atlantic Ocean keep La Rochelle mild even during the height of the summer.
What to Do in La Rochelle
Nestled away on the western coast of France is a city, a port, and centuries of history: La Rochelle. A safe harbor for merchants and explorers since the 12th century, this seaside destination is perfect for anyone wanting to see a slightly different side of France.
Ancient towers, gorgeous beaches, and one of the top aquariums in Europe—La Rochelle has everything a traveler could ask for.
The Old Harbor
The centerpiece of La Rochelle is the Vieux Port (Old Harbor), watched over by three gorgeous medieval tours. The harbor has been at the heart of the city since its inception and remains the first place many people visit here.
Surrounding the harbor is a lovely stretch of casual seafood eateries, along with bars, market stalls, musicians, and street artists. Begin your journey here to immerse yourself in the historic culture and relaxing ambiance of the city.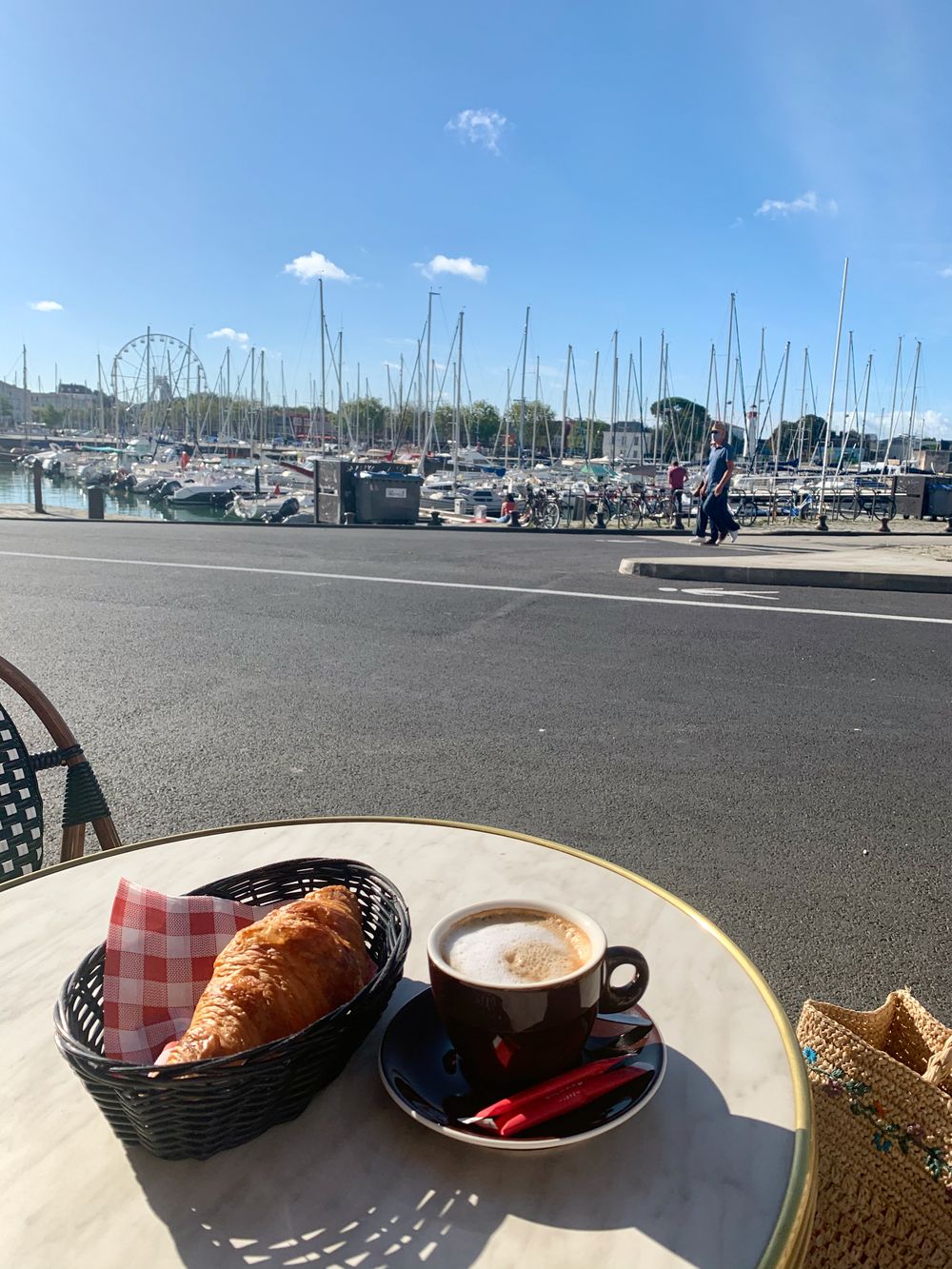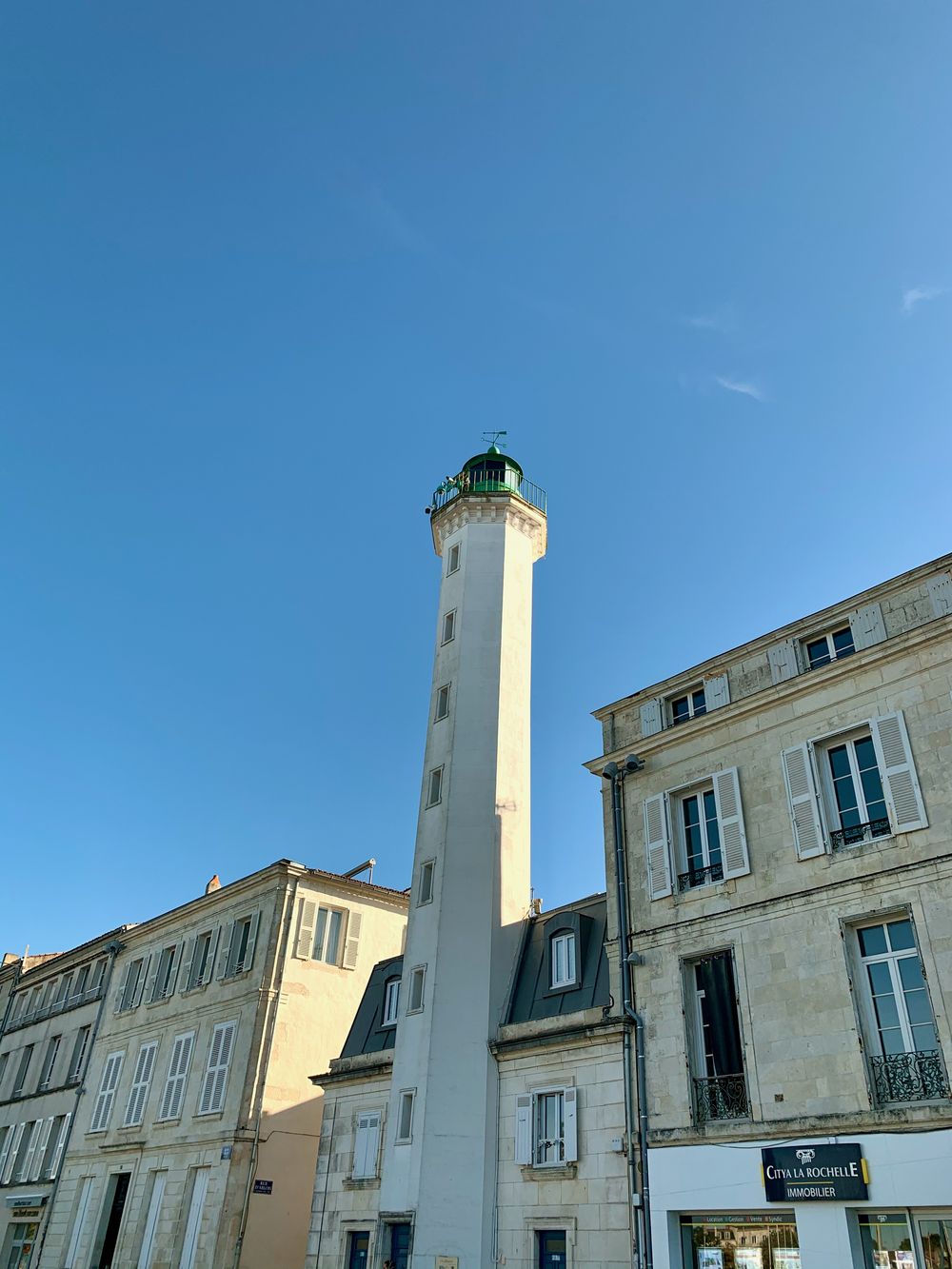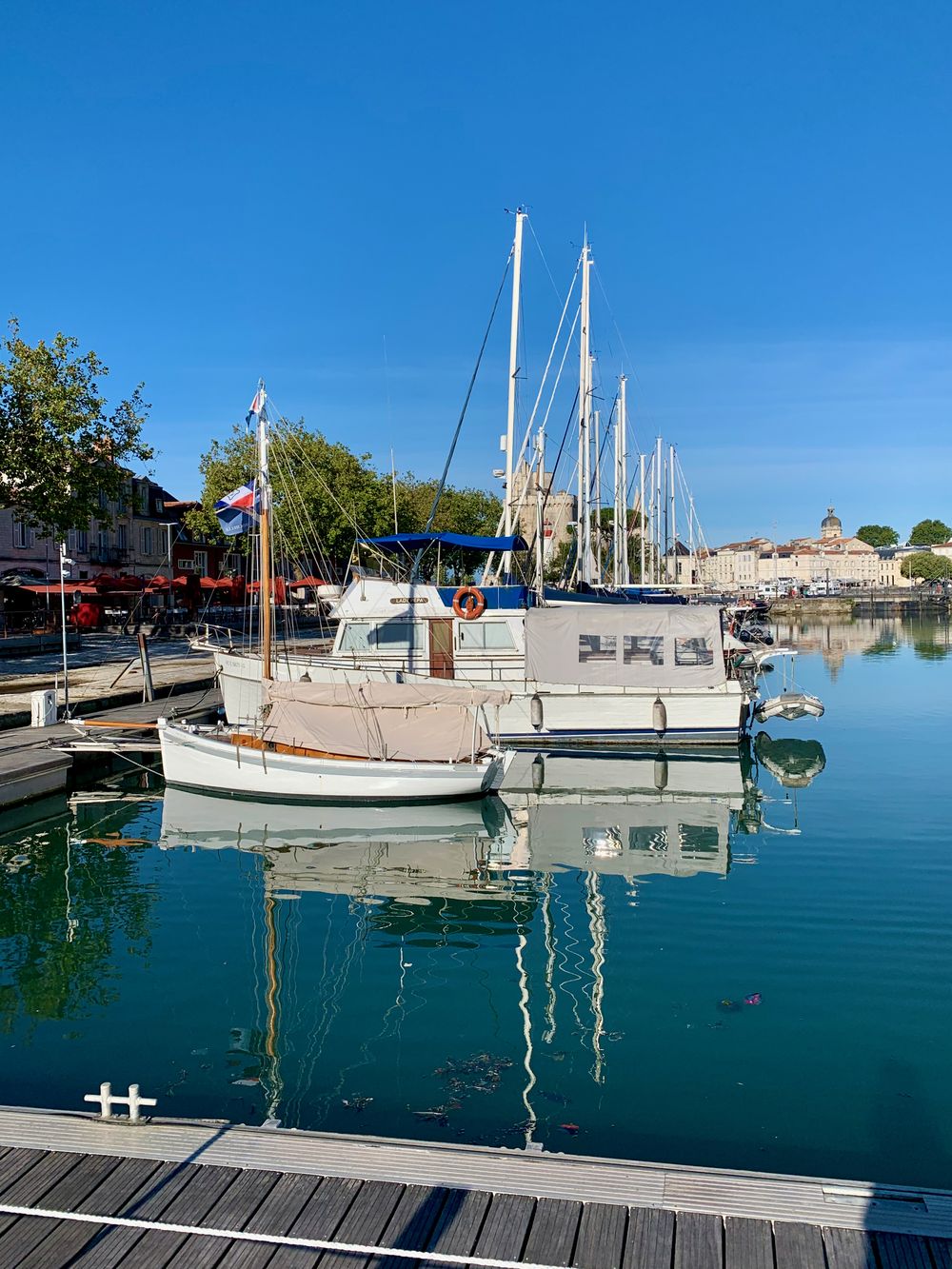 La Rochelle Aquarium
If you're going to be a coastal destination, you better have a quality aquarium, and La Rochelle does not disappoint. This family-owned aquarium has more than 3 million liters of seawater housing 12,000 animals across 600 species. It's the number one tourist attraction in the entire Charente-Maritime department, and the sixth overall in France.
Visit to walk through an underwater tunnel surrounded by jellyfish, see dazzling fish from the Caribbean, and get up close with ancient sea turtles.
The star of the show is the shark tank, comprising nearly half the space here with 1.3 million liters of seawater. Bull, grey, and whitetip reef sharks will swim around on the prowl right in front of you! Past visitors have called the experience "stunning."
Saint Nicolas Market
Also known as the Central Market Square or Marché de la Rochelle, this hotspot has something for everyone, but especially lovers of seafood. Held in a 19th-century market hall, dozens of stalls lay out limitless offerings, from fresh fish and seafood to seasonal fruits and vegetables, fresh bread, cheese, marinated treats and much more—good luck choosing!
Grab a plate and wander the market, building your own perfect meal to give you energy for the day ahead. Keep a particularly sharp eye out for local specialties, such as Chabichou du Poitou, a poignant goat cheese.
Visit the Towers of La Rochelle
Three excellently preserved medieval towers act as the pillars of La Rochelle's culture and history. These towers are a playground of exploration, full of secrets, nooks and crannies for visitors to discover.
Sailing in from the ocean, the first tower ships would see is the Lantern Tower, built in 1209. This Tour de la Lanterne was once a lighthouse and watchtower over incoming ships, and in the 1500s it doubled as a prison for priests, later confining sailors and soldiers as well. Visit to see centuries of prisoner graffiti scrawled on the walls.
Nearby, the Chain Tower and Saint Nicolas Tower acted as the last line of defense for the Old Harbor, guarding both sides of the only entrance. Both built in 1384, the main purpose was to stretch a massive chain between towers, preventing ships from entering or leaving. Saint Nicolas acted as a prison as well, and the Chain Tower held military supplies like gunpowder.
Eat Like a Local on Rue St-Jean-du-Perot
There are plenty of great food and drink options largely frequented by travelers such as yourself, but if you want to eat like a local, you head to Rue St-Jean-du-Perot.
Easy to overlook, this street is packed to the gills with restaurants and bars offering some of the best food in all of France. Try a new spot like Le Saint Jean, one of the highest-rated eateries in the area. Or go for GINGER, a decade-long success of a restaurant serving amazing dishes from all around the world. Maybe you want top-notch French cuisine with a fusion twist—try La Boussole.
Trust the locals: You can't go wrong on Rue St-Jean-du-Perot.
Tour a Museum
La Rochelle has collected an impressive array of museums over the years, covering a broad range of interests. Start with the Maritime Museum, housed right on the water across eight historic boats. The public can visit and tour three of the ships, including an 1958 meteorological ship, a tugboat and an old fishing trawler.
Then head to the Museum of the New World for a deep dive into Europe's exploration and colonialism across the Americas. After that, visit the Natural History Museum for a massive collection of exotic taxidermy, as well as anthropology exhibits exploring ancient religions and cultures.
Other great museums include the La Rochelle War Bunker from World War II, the Automata Museum filled with model miniatures and eccentric puppets, and the Museum of Fine Arts.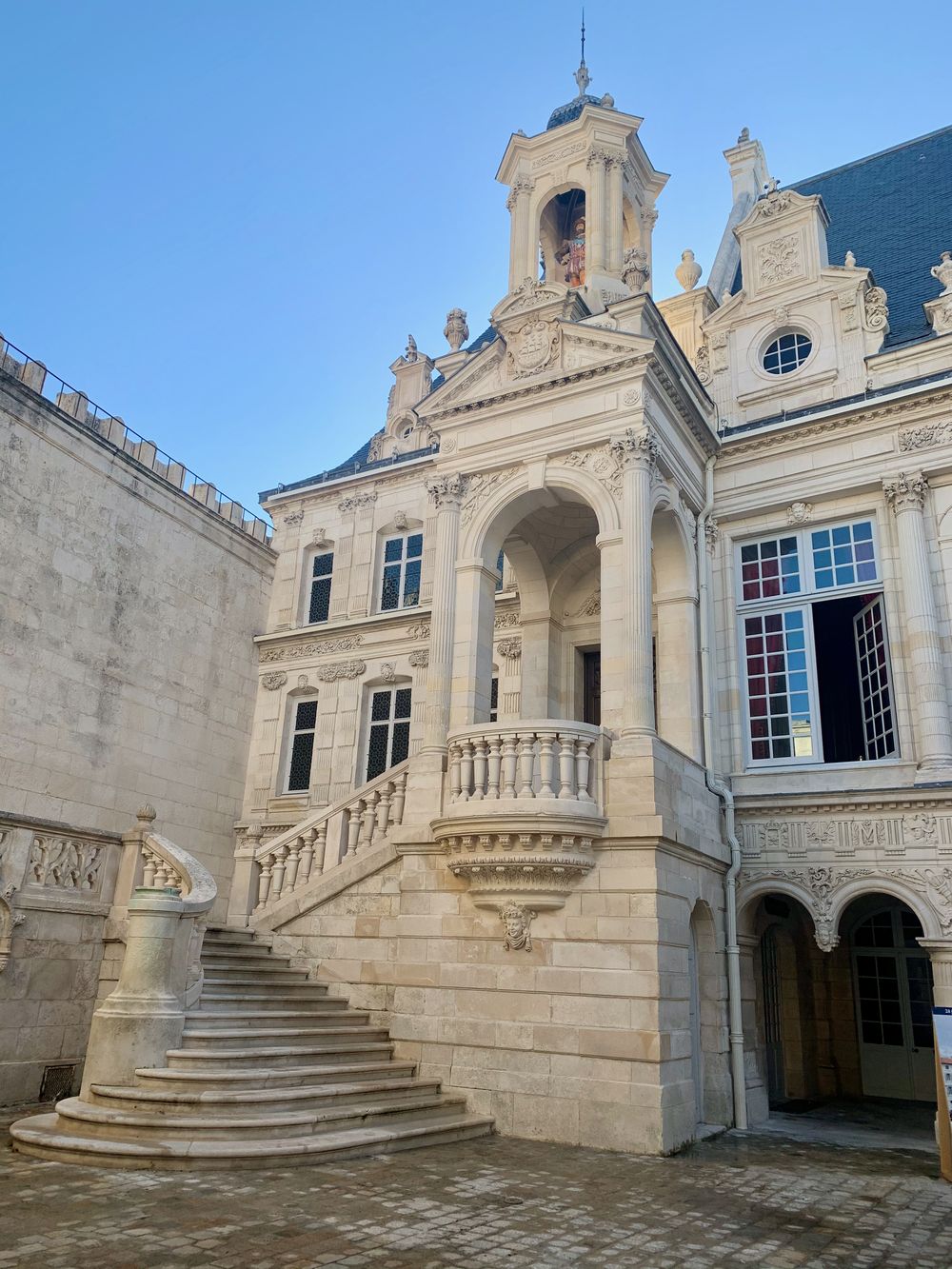 Go On a Boat Ride
It's hard to spend a day walking around ports and quays without working up the itch to set sail yourself. Connect with one of the local companies or tourist centers to book a trip on the water, seeing La Rochelle from a whole new perspective.
Your boat trip can be just for relaxing at sea, or get a maritime tour of the city and its ports. If you're looking for a destination, boats can take you island hopping around the bay, or to the Napoleonic sea stronghold, Fort Boyard. The day is long and the ocean is vast!
Day Trips from La Rochelle
There's more to La Rochelle than the city proper—the surrounding area is full of fun destinations on both land and sea. Grab your swim trunks and your sunscreen and head out for a day at the beach in France.
Ile de Ré
Roughly two miles off the coast of La Rochelle, Ile de Ré is by far the most visited island in the area, in large part due to the Ile de Ré bridge connecting the two. A light breeze and cool water create the perfect weather for relaxing on long golden beaches all around the island's edge.
Most people use bikes for transportation here, so rent a cycle and pedal around to see beautiful villages, vineyards, and bright white sea salt fields. This is a place for tourists and locals alike to kick back and relax with the catch of the day, ignoring the world beyond Ile de Ré.
Beaches
The closest beach to the city is Plage de la Concurrence, a shore ruled by the tide. At low tide, the beach becomes vast, with room for large groups to spread out. At high tide, the water remains shallow for a long way out, making it perfect for young children and families.
Off the large modern port is Plages des Minimes, a slightly rockier beach filled with beautiful sea glass. Or drive a bit west for Plage Chef de Baie, a humble, yet excellent beach with a nearby bar and vast green space. If you want to relax with the locals, this is the beach for you.