I found myself in a tricky situation last fall. My French long-stay visa had expired, and all I had was a récépissé – basically a receipt – for its renewal. I needed to go back to the USA to visit my family after having already canceled my spring trip due to the pandemic.
The only problem was that I had just submitted my French visa renewal to the Paris Préfecture. They gave me a récépissé stating that I had submitted the dossier, but I wasn't sure if that would be sufficient for me to travel back to France from the US since my residency period had already expired.
Leaving France would be no problem since I'm an American citizen, but would the airline let me through with just a récépissé and not a valid French residency permit?
Quick note: It's always safer to fly Air France during these types of situations. The budget airlines are far less likely to be aware of French laws around permits and they may deny you boarding if your situation isn't clear.
The reason why airlines are tough about these rules is that they are responsible for returning you to your home country if the French border control doesn't let you in.
When I got my récépissé from the Paris Prefecture, they said I wouldn't have a problem, but I wasn't convinced, as I heard it can be tricky and risky to travel on a récépissé while your visa is processing.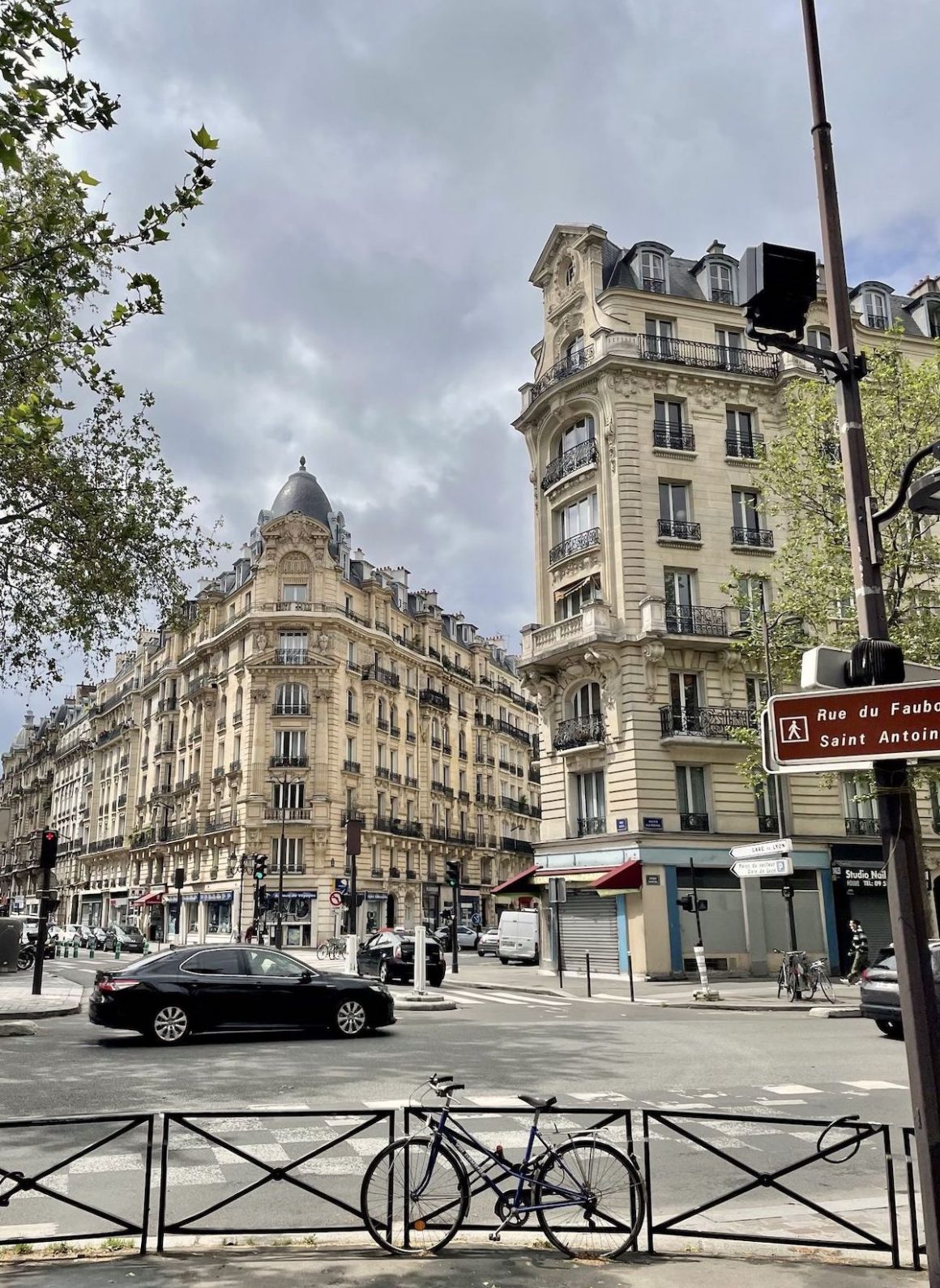 Traveling with an Expired French Visa
After much research, here is what I learned:
Can you travel to France with a récépissé and an expired French Visa? Yes, but only if you are in the process of renewing your visa – not applying for one for the first time.
What does that mean?
In some cases, people are allowed to apply for a French residency permit for the first time from within France. Most people don't fall into that category, but some do.
These people are applying for their Carte de Séjour for the first time and they cannot leave France while their visa application is processing, even though they have a récipissée.
Since I had already obtained my first Carte de Séjour and I was just renewing it, I could travel with my expired Carte de Séjour and récépissé in hand.
The reason why I was so confused and worried about this was because I didn't have a physical residency card. I had a large, full-page sticker on my passport with the word "VISA."
I didn't know if that was considered a "first request" for a physical card, or a renewal since I already had the right to live in France.
It turns out the sticker does count as a Carte de Séjour during your first year in France, even though it's attached to your passport.
Sure enough, the gate agent for Air France at JFK did not know what to do since my residency visa (Carte de Séjour) expired. I told her I had a récépissé but she had to call her boss over to confirm that I was good to travel.
Thankfully, the supervisor took one look and said, "Yep she's good to go." That relieved me as I worried I would have to explain the situation. I had even printed out FAQs from various French government websites stating that I could travel with a récépissé for renewal just in case they didn't believe me!
PS you can print out this government website in case you're worried, too!
Bear in mind the expiration date of your récépissé too! If it expires during your travels, you won't be let back in. You can renew your récépissé if it expires within 15 days by contacting the French authorities here and clicking "Demande de renouvellement de récépissé."
Good luck!