After my OFII medical exam, I've officially been noted as 'healthy' enough to live in France!
So, you got your long-stay visa for France, you validated your French visa online, and you finally received a letter saying you are due to visit the OFII in the near future. I'll share with you my experience at the OFII for a medical visit so you know what to expect!
I validated my visa online on November 15 of last year, but I didn't receive my letter until mid-February. I was due at the OFII in Montrouge, just south of Paris, on Wednesday March 4 for my medical visit. My appointment was at 2:30pm. I left my apartment at 1:30 and it took me about 30 minutes to arrive by metro line 13. It's a short few minutes walk between the metro and the OFII but the neighborhood isn't very nice, so I dressed very casually and plainly for my appointment.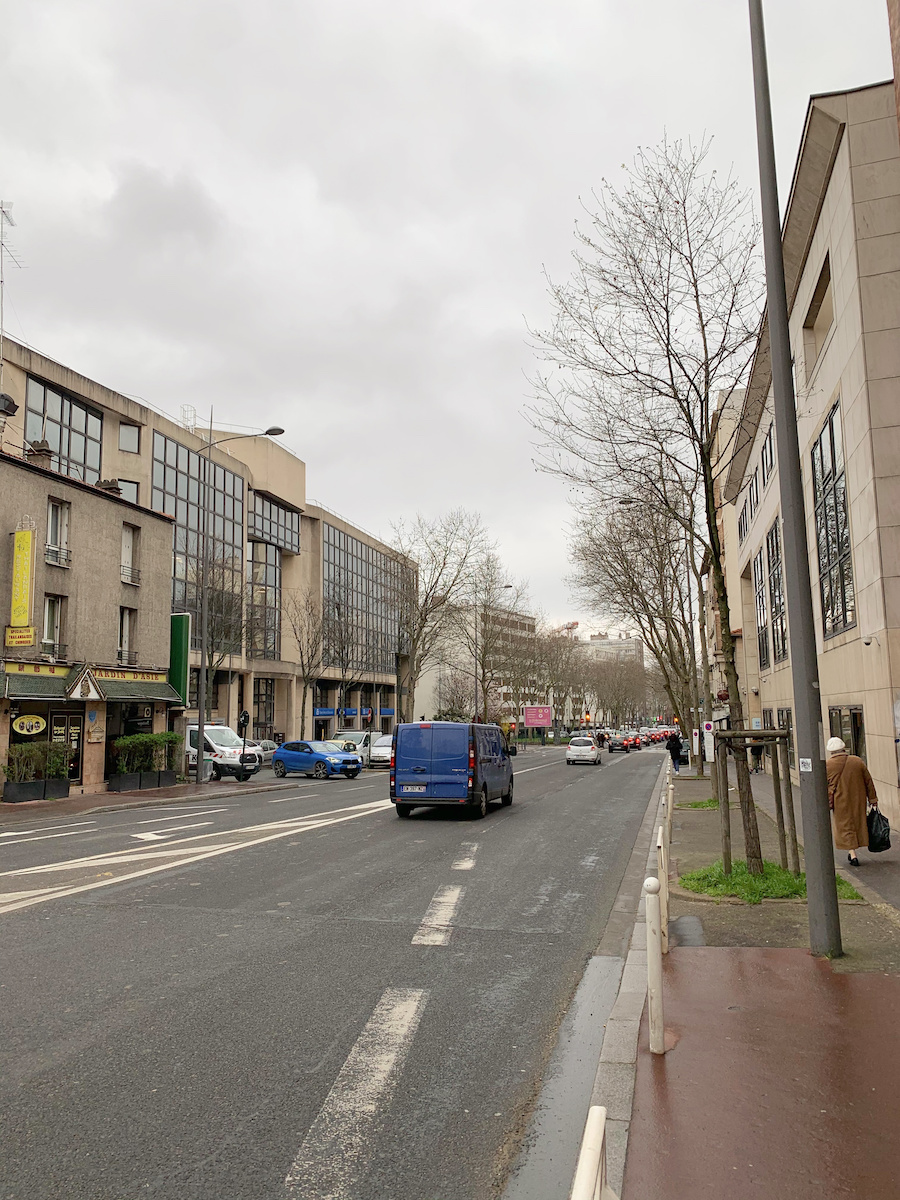 When I got there, there was a crowd of about 10 people waiting outside the door. I wasn't sure what to do, so I waited behind them. I had read that there are sometimes asylum seekers at the OFII so I'm assuming that's who these people were.
The door guard spotted me right away and called out "Madame" to me and gestured for me to come forward. He asked for my letter and passport. He verified that I was the person in the photo and ushered me inside. I went through the metal detector and used the liquid hand sanitizer available before heading to the receptionist.
This woman was very rude, but that was to be expected. Thankfully everyone else I interacted with was very kind and pleasant. She told me to wait inside a waiting room to be called. I walked in and almost every seat was taken. I assume these were asylum seekers, because I was called out about 10 minutes later while they were still waiting there.
Then I went to a different waiting room with about 6 other people. One by one we were called to the desk for the first part of the process. The "Analyses" section was where we met a nice woman who asked for our passports, a phone number, and if we had received a pulmonary scan recently.
I had not, so I was ushered into a little closet to get the scan. A doctor told me to take off my upper clothing and tie my hair up for the scan. Any jewelry should be removed as well. The other side of the closet opens up to a room where the doctor instructed me to press my chest against a machine while he took a scan of my lungs. After, you get dressed again in the little closet. This part took about 5 minutes and the doctor was very professional!
Next up was taking a vision test, and then having my height and weight noted. That part was easy but bring glasses if you need them!
Lastly, I visited with a nice doctor who reviewed the lung scans we had just done. She said everything looked normal and asked if I had any flu symptoms recently. She then took my blood pressure and listened to my heartbeat. She then asked me about my vaccination records. I told her I had all the standard ones in order to attend school in the United States and she deemed that sufficient. She provided me with a list of places where I can get vaccine boosters for free in Paris.
The doctor kindly signed my paper stating that I have been deemed healthy enough to live in France, and sent me on my way. Helpfully, she gave me two copies of my medical certificate. One was for me to keep, and the other was to give to the Préfecture at the time of renewal. After the rude receptionist stamped my two certificates, I was free to go!
The entire OFII medical visit experience took less than one hour, not including transportation. It wasn't nearly as bad as some of the horror stories I had read online! 3 out of 4 people I interacted with were polite and friendly.
In summary, my tips for your OFII medical visit are:
Wear basic clothing and nothing flashy. The OFII in Montrouge is in a sketchy part of town that didn't feel very safe. Don't draw attention to yourself by wearing nice clothing.

Wear a top and bottom so you can remove your top for the lung scans while still wearing something on the bottom.

Don't wait in line if there is one outside the OFII office. Find the guard, and try to enter the building. Say you have an appointment. ("J'ai un rendez-vous")

Bring a folder to keep and protect the medical certificate you will receive.
Good luck!
Here are more articles from the French Long Stay Visas series: