About a year ago, I decided I wanted to move to France. After some research, I decided to apply for the French Long-Stay Visa, a visa for Americans which can be granted for a period of 3 to 12 months. This is a type of visitor visa which does not allow you to work for a French employer, so you must have either enough money to support yourself without working or have an external income stream outside of Europe.
The first thing you should know about the long-stay visa for France is that the application is not easy. You are essentially playing a guessing game and trying to predict what will be acceptable and what you will need that isn't listed on the website. You must be over-prepared at all times. Whatever the consulate asks for, give them more, not equal or less. I went into this process assuming it would not be straightforward to avoid any disappointment or frustration. I recommend you take the same mindset.
Do not expect that just because you give the consulate what they ask for on the website that you'll receive the visa.
This is one of the longer articles I've written on this site, so I'm going to divide it up into 5 sections for easier reading and navigation: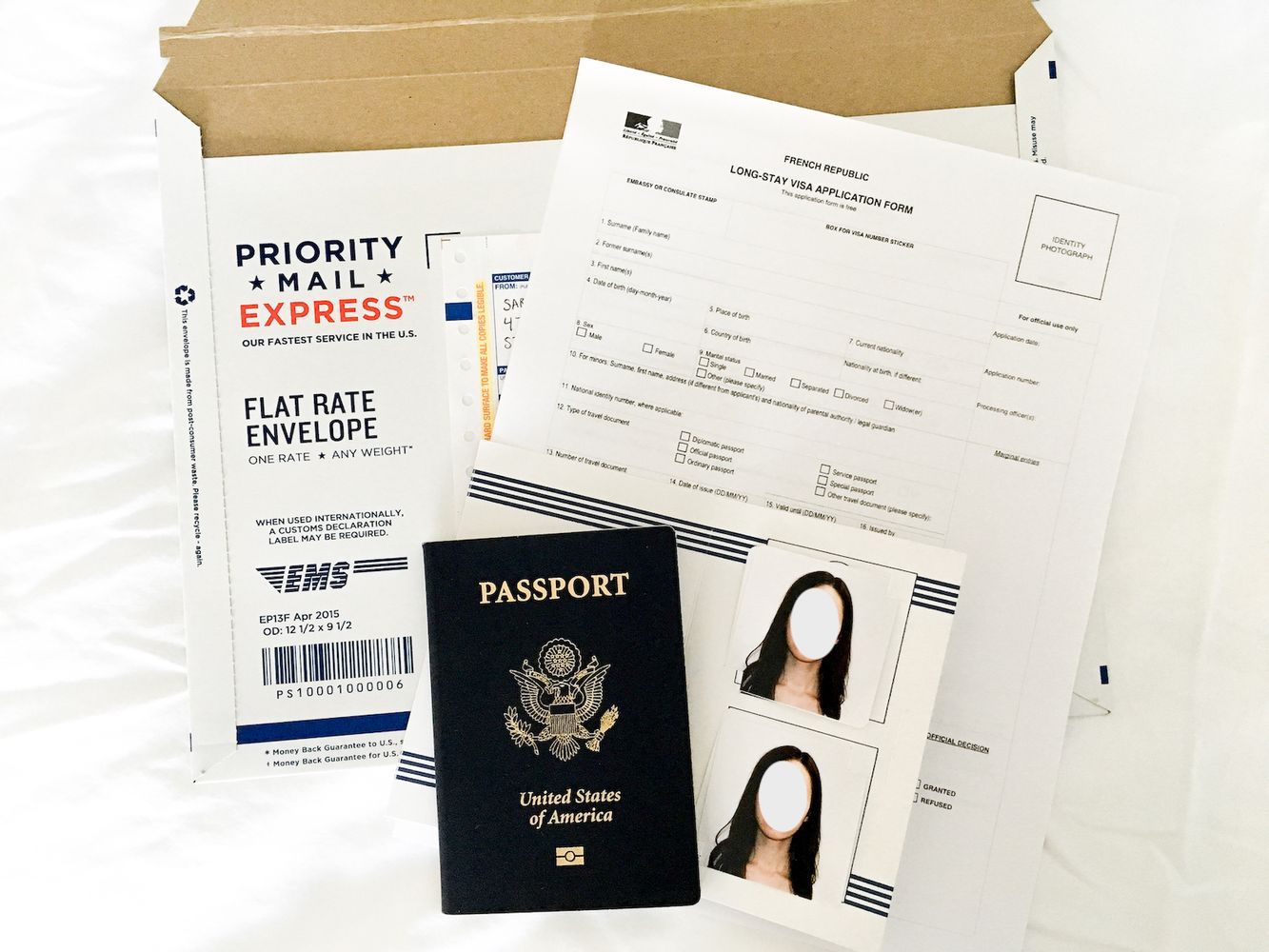 Preparing My Application
2019 Update: Since the time of writing this article, the application process has changed slightly: The French Consulate no longer processes visa applications directly. Instead, applications are processed by a private company called VFS Global. My notes on preparing the documents are still up to date, in any case.
The first step is to find the French consulate in your country of residence (for me, the USA) which will take your application. There are multiple consulates in the US, so you'll need to find the one that works with residents of your state if you're American. At that point, you want to look at how far out they have an available appointment. Chances are you'll have to wait at least a few weeks or months for an appointment. This will give you time to prepare the necessary documents.
It's impossible to rush the application, so be sure to apply at least 3 weeks ahead of your intended departure date. I made the official decision to move to France in April, scheduled an appointment for June, realized I didn't have proper apartment documentation, and so I rescheduled for mid-August to make sure I had time to go to France and get the necessary documents. It's free to reschedule the appointment.
Once I had my appointment, I was ready to prepare my application, which required the following:
Valid Passport – Passports must be valid for 3 months beyond the date of exit. (ie. If I arrive in France on October 1, 2017 with plans to leave on May 1, 2018; my passport must be valid until at least August 1, 2018)
Proof of Residence – Bring a Driver's License or State ID Card (and 2 photocopies of it in case you need to leave the actual license at the entrance) to prove you live in your consulate's jurisdiction.
2 Long Stay Application Forms – Pretty straightforward, and you can print them here.
Passport Photo – The consulate website says these should be "pasport size" but guess what? Not the American passport size. They need to be 1,4″ x 1,7″ (3,5cm x 4,5cm). I ended up getting American passport photos printed at Costco and then trimming them down to size with scissors. If you're in France beforehand just get them done there!
Letter from Employer – If you're currently employed, you need a letter stating your current title and employment contract date. Since I work remotely for an American employer and my company uses an external HR contracting company, I printed off an employee verification sheet. (The consulate ended up asking for a letter directly from my company instead).
Letter Explaining Purpose of Your Stay – Why do you want to go to France? They want to know! I wrote a one-page letter explaining how I visited France as a teenager and always wished to return to live as an adult. I also named 4-5 specific sites I planned to visit (mostly chateaux, haha) during my time there.
OFII Form – If you're staying longer than 6 months you need to fill out the top half of this form, which you'll end up submitting to the immigration office in France upon your arrival.
Finances – I submitted the last 4 months of my bank statements (they require 3 months). They want to see that you have enough money to support yourself during your stay without working or while receiving substantial income from non-French sources. I know in Paris, to get an apartment you need to prove that you earn three times the monthly rent per month. I don't think this requirement stands in other places, but I've read that the consulate wants you to have at least 800 euros in disposable income each month, after you pay your rent. So if your rent is 500 euros, you would need 1300 euros times the number of months you're staying as a minimum total in your bank account.
Letter Promising Not to Work – I created a simple document saying I will not take up any job in France which requires a work permit, nor seek French clients.
Medical Insurance – Originally I had hoped that my Aetna insurance would cover me in France but unfortunately my plan doesn't satisfy all the consulate requirements like repatriation (France doesn't want to pay to ship your body back to the US in case you die). Luckily the consulate provides a few company names which meet their requirements. I ended up choosing IMG Patriot Insurance, but Seven Corners was also a good option, though slightly more expensive. My plan was $345 for one year of coverage – just under $1 per day, although I really don't get much benefit from this unless shit really hits the fan. 2019 UPDATE: IMG no longer meets the consulate's requirements. I purchased Mondassur's Europe Access plan for 468€ and my visa was accepted.
Lodging – You will need to show proof of where you will be staying during the whole time in France, which means a notarized rent contract stating the monthly amount. Unless you're wealthy enough to own property there, this can prove to be tough for most normal people. I decided to enlist the help of my former host family in France whom I'd kept in touch with over the last 10 years, and use their address. According to to the consulate website, I needed an Attestation d'Acceuil from the mayor's office to prove this. Of course, it wouldn't be this simple! I went to France ahead of time to visit the town hall with my host family and they said they couldn't provide one for stays of longer than 3 months. No luck. I ended up searching Google for what to do, and came across the Los Angeles consulate website which states that you can stay with friends using an Attestation d'Hébergement (essentially a statement welcoming you in writing) along with a photocopy of the person's passport, taxes foncières, and recent electric bill. I decided to take this route and hope the consulate would accept this. If I didn't have a host family in France, I'd likely secure an apartment lease ahead of time and gather not only the rent contract, but the passport photocopy of the landlord, and perhaps some tax records or an electricity bill, just in case. You don't need to pre-pay the entire year but it needs to show your monthly rent amount, and you'll likely have to pay a security deposit for the place. This is likely the step you'll have the most trouble with if you're an American, but it's a requirement and there's no way around it!
Processing Fees – The fee to apply for the visa was $115 when I went in August 2017, and you can only pay by credit or debit card. Personally, I'd bring both types of cards as well as cash just in case.
Prepaid USPS Express Mail Envelope – I purchased an overnight, prepaid envelope from the United States Postal Service for the return of my passport. It must be filled out to and from yourself. (The post office may ask for an explanation about this, but they should sell it to you like this) This cost me $23.
Costs
Speaking of costs, here is a list of the costs I incurred to apply for this visa, in addition to future fees you should be aware of:
Insurance – $345
Passport photos – $5.50
Overnight Express Mail Envelope – $23
Visa Fees – $115
Fingerprinting – $94
Overnight Express Mail Envelope – $23
TOTAL: $605.50
The Appointment
The day had finally come for my appointment at the consulate in Washington DC. My appointment was on a Monday at 11am so we had no trouble finding street parking on the same street as the consulate.
You have to print your appointment confirmation letter in order to get into the building which I did. I walked up to the entrance about 10 minutes early. The security guard asked for my Driver's License and said he needed to keep it while I was inside. I said I needed it to prove to them I live in the consulate's jurisdiction and he said as long as I had a photocopy it would suffice. Luckily I happened to have made a photocopy of my driver's license – which by the way, is not mentioned on the consulate website! (See what I mean about being over prepared?). I then went through security similar to how it works at the airport, where you place your bag on a belt and then walk through a metal detector.
After getting into the embassy grounds, I needed to walk up a hill to the left toward a gray building where the visa section was. Everyone speaks French and English. Be polite to everyone. The woman directed me into the door to the left where I was to take a number and wait to be called. There were about 4 other girls in the room, all around their 20s. I waited for about 15 minutes before I was called.
The appointment went a little differently than I had imagined. I thought it would be more like a sit-down interview, but it was actually pretty similar to a trip to the bank or DMV. There were four stations where employees met with applicants, and glass walls separated us. Two were in use. You're standing during the entire thing while the employee is seated behind you on one of those tall desks.
I decided to do the appointment in French, but I heard some others speaking English so I don't think they will fault you if you don't speak French.
When I was called to the first station, I met with an older man who wasn't super friendly (surprise!). He asked for the long-stay form with photo, a copy of my driver's license, a copy of my passport, as well as my letter of intention (purpose) of staying in France. He took my payment for the visa ($115 via credit card) and finally fingerprinted me and took my photo. At that point, he told me to sit back down and wait to be called again.
5 minutes later, I was called to the second desk. I decided to be friendlier to this guy, as now I was less nervous. He seemed to be my age and was very friendly in return after I greeted him with a smile and a "Bonjour! Comment allez-vous?"
He smiled back to me and after asking me how I was, he asked how long I wanted to stay in France and for what purpose. I said 1 year and for tourism. He then started asking me for the remaining documents (OFII form, my bank statements, my lodging proof, and my insurance). He highlighted certain sections of my documents, and they all seemed to be acceptable. He had his own paper checklist on which he marked off each document as I presented it.
When he asked about my employment, I explained that I work remotely for an American company who has no operation in France nor the European Union. He asked if I was going to continue working for them and I said yes. He asked for a pay slip, which I didn't have. (Turns out I wouldn't need this, but it's not an odd request in my scenario)
After I handed over all the required documents and my prepaid USPS envelope, he said "Hold on one minute while I verify something with my superior." Of course, by default I assumed this was bad, but he came back around 5 minutes later saying that everything looks good, however they'll need two more documents to process my application, which I can send by mail.
FBI Criminal Records
A letter from my employer explicitly stating that I will work remotely ("à distance")
The FBI Criminal Record I was familiar with and I know this takes some time to order (it's a huge pain) so I asked him if it was possible to send a police record from Virginia. He then asked how long I've lived in Virginia (1 year) and said I could try it.
The employment letter I should have seen coming. I thought the Employment Verification letter from my company's HR company would suffice, but they wanted a direct letter it seems. Looking back this is super obvious and I should have came prepared.
Luckily, they do allow you to gather the documents they require and send them along without making another appointment. They don't just outright reject you if you're missing something. I've heard others say they were able to send documents by email, but when I asked the guy there if it was possible, he said no, post is preferred.
Finally, the guy said "You should try to open your company in France!" I smiled and said it was definitely on their radar. He then told me I was lucky to find a remote job and even asked me how I found mine! I said I searched for it online and plus my studies corresponded to the industry and he thought that was very cool. At the end of the meeting, I asked his name (Louis!) and thanked him for his help. He made me a photocopy of the document so I could remember, and off I went!
Additional Documents
Things proved a bit more slow with my company than I had anticipated. I spent around two weeks waiting to hear who exactly the letter should come from at my company. During that time I was researching the FBI Background Check process which apparently you can expedite – for quite a large fee. I decided to get this out of the way on a business trip.
The cheapest way to get your background check is through the FBI, who charges $18 but take 10-12 weeks to fulfill your request. Since I didn't have that kind of time, I made the request through an approved channeler.
After looking through the links, I came to the conclusion that My FBI Report was the most affordable at $40. Keep in mind the prices listed do not include fingerprinting fees. I looked at a few places to find the cheapest. You want to try and choose a location which offers "Live Scan" capabilities which essentially scans your fingerprints on a screen and submits the prints electronically, resulting in quicker turnaround time. Altogether, I paid $80 plus $14 2-day shipping for a total of $94.
I had my fingerprints taken at a walk-in location on a Wednesday, saw my results online the following morning, and received a copy of the printed results on Saturday. Essentially, I received a basic statement from the FBI stating that I had no criminal record in their database. You can certainly print your results directly from the website (download the PDF right away, as it's only available for 24 hours), but I opted to receive a tamper-proof copy of the results in the mail, and send that one to the consulate.
I mailed these additional documents exactly two weeks after my initial appointment, on a Monday. I had the envelope shipped overnight to the consulate to hopefully keep things moving as quickly as possible. They received the documents around Noon on Tuesday. Sure enough, I checked the USPS tracking number on Saturday and my pre-paid passport envelope had been delivered that morning.
Ironically I was away for the weekend so I didn't actually open the package until the following week.
What I Would Do Differently
If I were to go through this process again, I would make sure I didn't have an employer. Aside from that, there are a few things I could have done to speed up the process:
Bring a police record (at least to show them something)
Bring a payslip (just in case)
Take my passport photos in France
I also completely forgot that I would need a Long-Form Certified Birth Certificate if I get the visa, to present upon arrival in France. So this was another thing I needed to obtain which I had completely overlooked while focusing on preparing the application. I would start this process ASAP if I were to do things over again.
Understanding My Visa
Only my passport was inside the envelope, and sure enough, halfway through the book was a large sicker titled "VISA." I was ecstatic! My dreams of moving to France were coming true.
About a day later, I realized something wasn't right. I knew that in order to stay longer than six months in France, I needed to bring the OFII form I had submitted to the consulate with me to the Immigration Office in France upon arrival. I had filled out the top half and the bottom half would be completed by the consulate and sent back to me. This form was missing.
Taking a look at the visa they gave me, the dates appeared correct: October 1, 2017 to October 1, 2018. Under the section "Remarks," it said: LONG SEJOUR TEMPORAIRE.
I emailed the consulate and they told me that I did have the right to stay 12 months as indicated on the visa, however I wouldn't be able to renew the visa in France, and that's why I did not need to visit the OFII.
This turned out to be incorrect, I was able to validate my visa online after arriving in France and renew it one year later.
If you have any questions about your visa, just email the consulate, and hopefully they will be responsive since you already have the visa!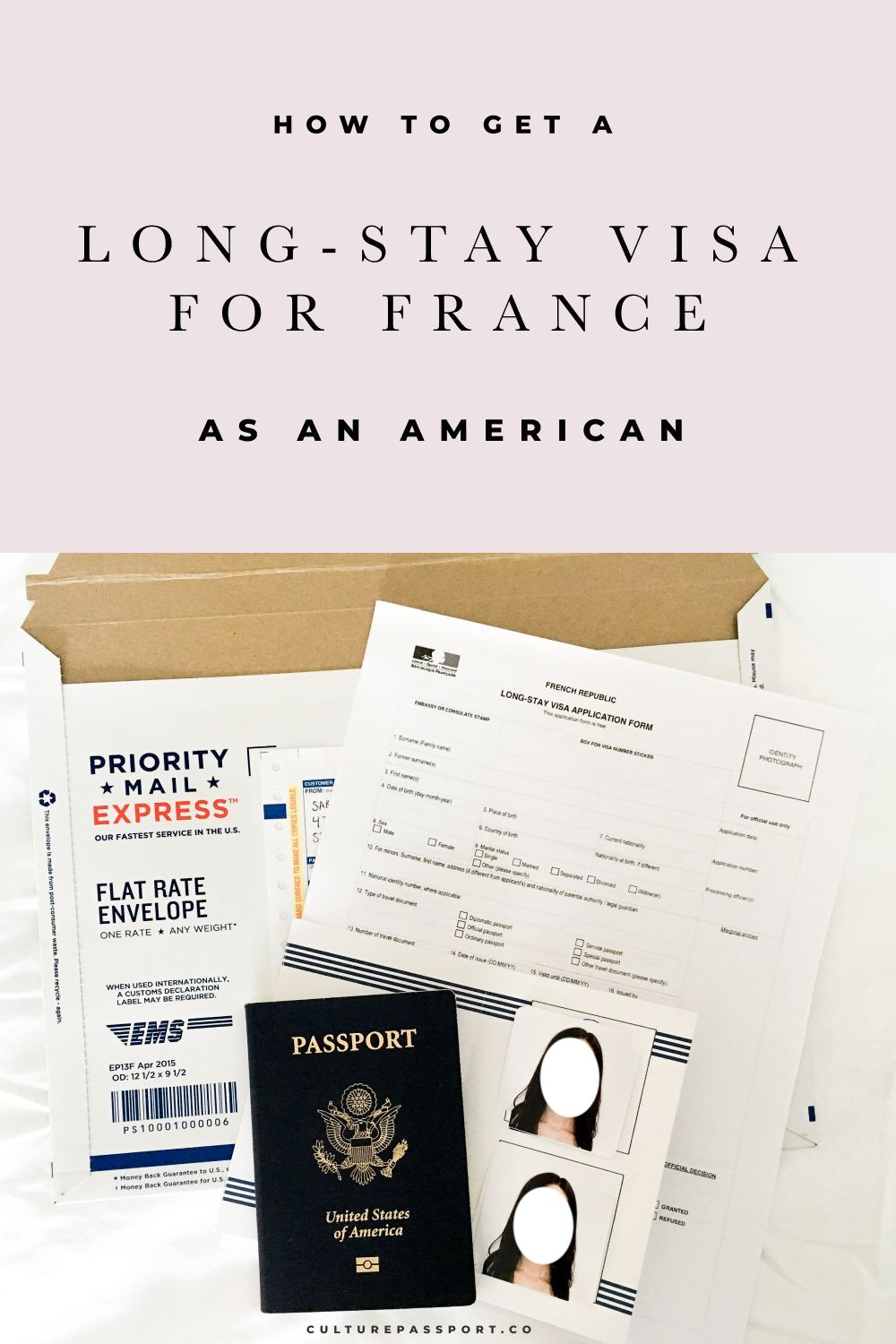 The French Long Stay Visa saga continues: