"Timbres fiscaux", or fiscal stamps, are commonly used in France to pay for certain administrative services like applying for a passport or a residence permit (titre de séjour). Here are a few ways to buy them:
Online
The French government has an official website for purchasing timbres fiscaux digitally. This is the most convenient option, as it allows you to pay online and print the stamps yourself. You can visit the website here.
Click "Débuter l'achat" then "Titre pour étrangers" to get started.
Type the amount you wish to purchase. Then click "Valider."
Confirm the amount is correct and then click "Ajouter au panier."
Click "Voir mon panier."
Decide whether you want to receive your timbres via email (courriel) or text message (SMS). Type in your email or phone number accordingly.
Click "Voir mon panier."
Confirm your email and submit payment.
You'll get a confirmation like this: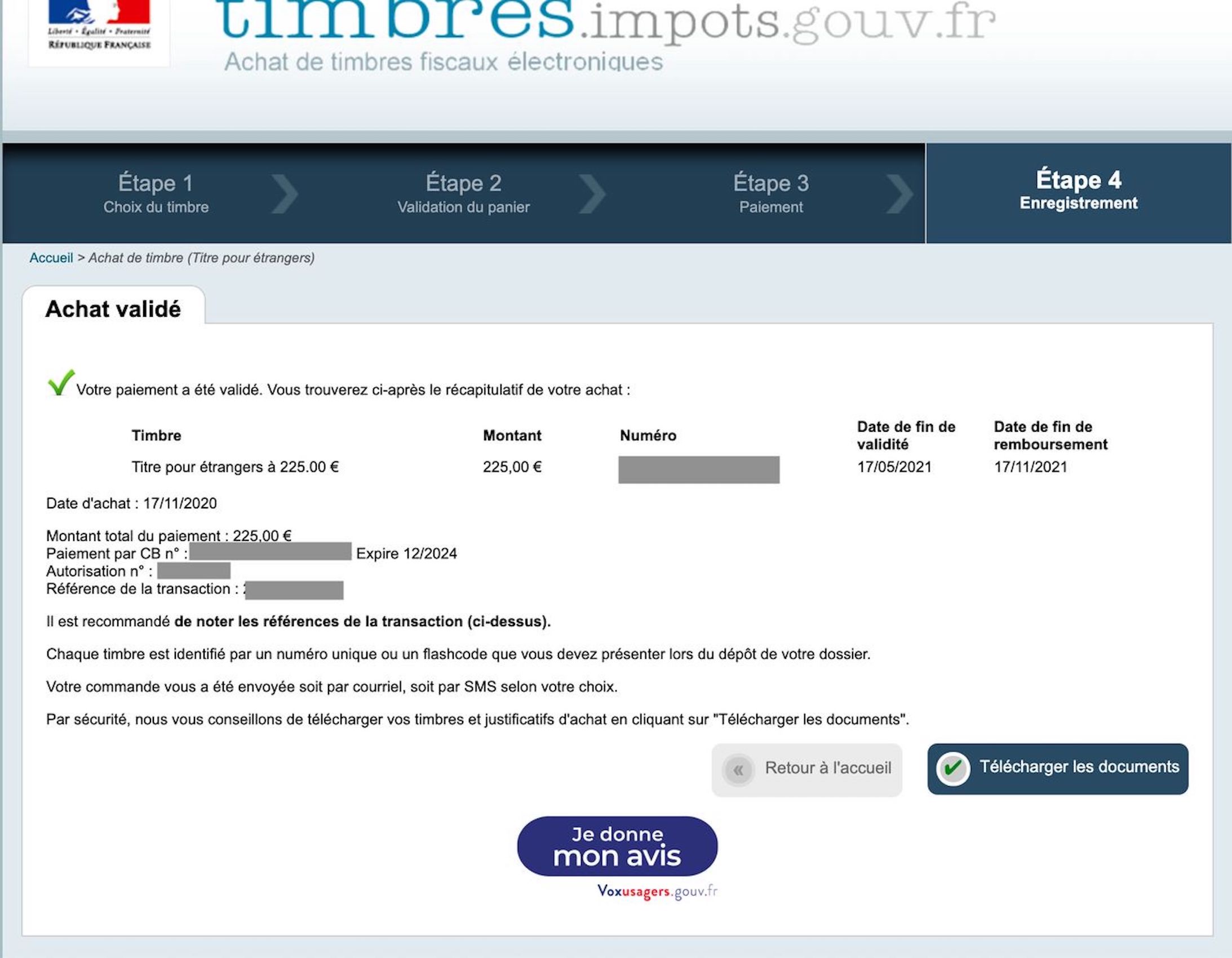 Tobacco Shops
Certain physical locations also sell timbres fiscaux, such as tabacs (tobacco shops), certain bookstores, or other approved retail outlets.
Tax Office
Some tax offices (centres des finances publiques) sell timbres fiscaux, though it would be best to check in advance if this service is available.
At a Prefecture
Prefectures are regional administrative offices in France, some of which sell fiscal stamps.