I recently completed the process to renew my long-stay visa at the Paris Préfecture on September 8. Less than two months later, on October 23, I received a text message from the number 38656 that my Titre de Séjour was ready to be picked up!
The message informed me that I needed to pay 225€ in tax. It also gave me a date and time during which I could pick up my CDS as well as what I needed to bring. My time slot was scheduled for November 18, about three and a half weeks later.
Note: Titre de Séjour (TDS) and Carte de Séjour (CDS) can be used interchangeably. They mean the same thing – your French residence permit!
If you're new here, I'm an American living in Paris and sharing everything I learn about how to navigate French bureaucracy and legally live in this beautiful country.
Paying the Tax
You can easily pay the Visa tax online. I did it using my American credit card. Once you pay the tax, you'll get a barcode which you need to show at your appointment. 
It's a bit of a clunky online system but the gist of it goes:
Click "Débuter l'achat"
Select "Titre pour étrangers"
Enter the amount
Click "Valider"
Make the Payment and Enter Your Email
Save the Receipt!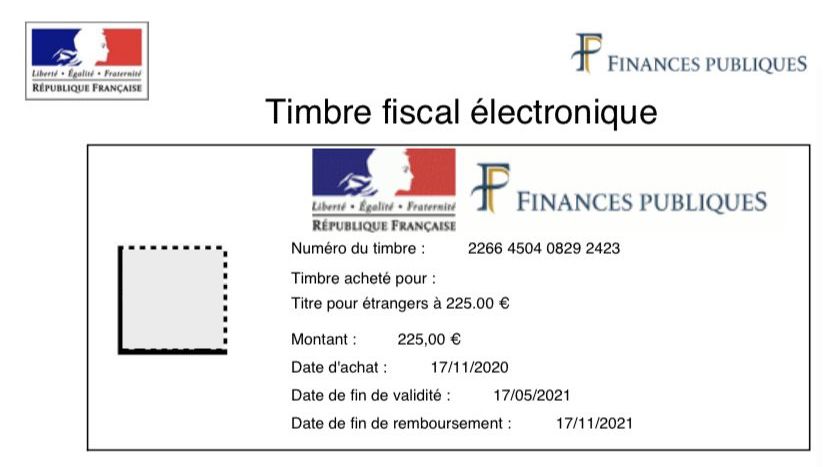 What to Bring
My text message said I needed to bring my passport, my récépissé, my current Carte de Séjour (for me, just the stamp in my passport), and the "Timbres" which prove I paid the tax.
Picking Up the Card
I arrived at the Préfecture right at the beginning of my noted time slot. They let me through and I made my way to the same outdoor hallway I visited when renewing my visa a few months prior.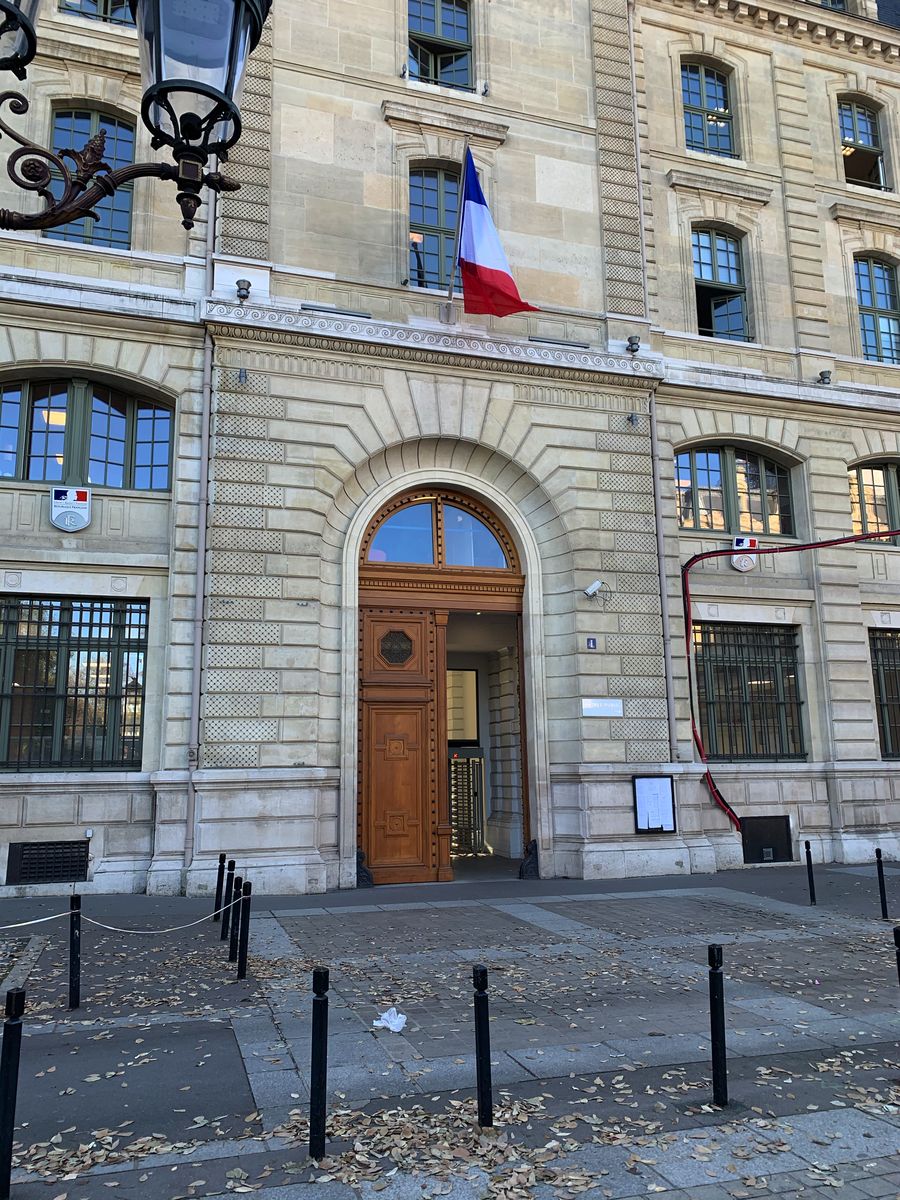 After waiting in line for about 15 minutes, I walked up to the window and told the woman my name. She asked me to show her the barcode with my tax. I did so and she gave me a ticket to wait to speak to one of the employees.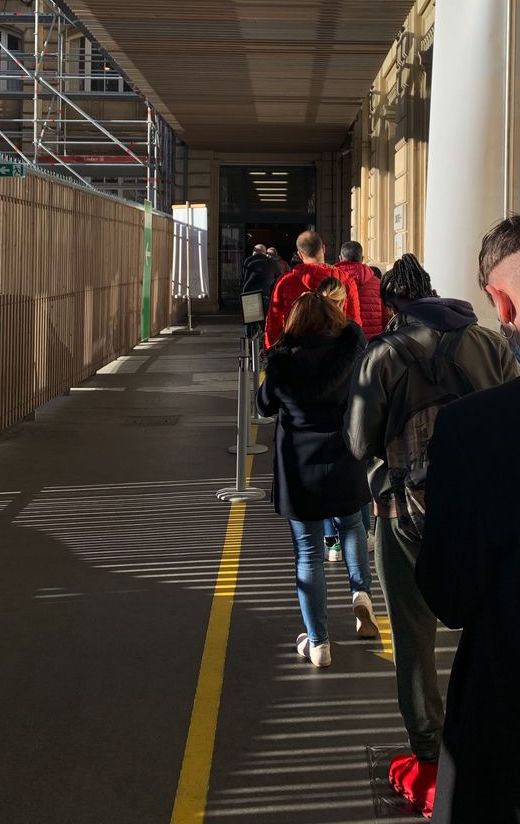 A minute later, my number was called. I sat down at the same kind of little counter that I went to when submitting my renewal application.
I again gave my name and showed my tax before getting my little Carte de Séjour!
It is much smaller than I thought, only the size of my credit card which fits nicely in my wallet! For some reason, I thought they were bigger, but alas, they're quite small and practical. 
The woman asked me to verify that my name, address, and birthday were all correct. I did so and was out the door!
The entire process took around 20 minutes, much faster than the last time I was at the Préfecture!
I hope your pick-up process goes as smoothly as mine! I recommend taking photos of your card right away in case you lose it! Bonne chance…