On a Wednesday morning during my week in Antibes, I visited the Picasso Museum located directly on the coast of the city. The museum is housed in a beautiful stone chateau that was the home of Picasso during the year 1946. The building itself is quite impressive and easily accessible from downtown Antibes.
Inside the Museum
The first level of the museum featured works on paper by Pierre Soulages, a favorite artist of mine. Although paper is never as good as works on canvas, the characteristic black and dark blue minimalist strokes of his work were wonderful to see and provided insight into the grander works Soulages is known for on canvas. The upper floor of the museum displayed more works by Picasso, although they were certainly not his best.
One work I much admired was La joie de vivre, 1946, a stunning painting in yellow, blue, red, and white. The work depicted a woman dancing naked, her long red hair blowing in the wind, two goats behind her, and two figures appearing to play an instrument from what I can guess. One figure appears to be a centaur – with a four-legged body and a human-like upper torso. A boat rests in the distance, suggesting the painting was created during the summer that Picasso lived in Antibes.
Other works of interest were Ulysses et les sirènes, September 1947 and Buste d'home au chapeau, 12 février 1972, on loan from the Musée National de Picasso in Paris.
You can easily get through the whole museum in about an hour. There's also a lovely terrace outside with magnificent views of the Mediterranean Sea and a sculpture garden with works by some well-known names.
Unfortunately, photography is not allowed inside the museum but you can photograph the outdoor sculptures…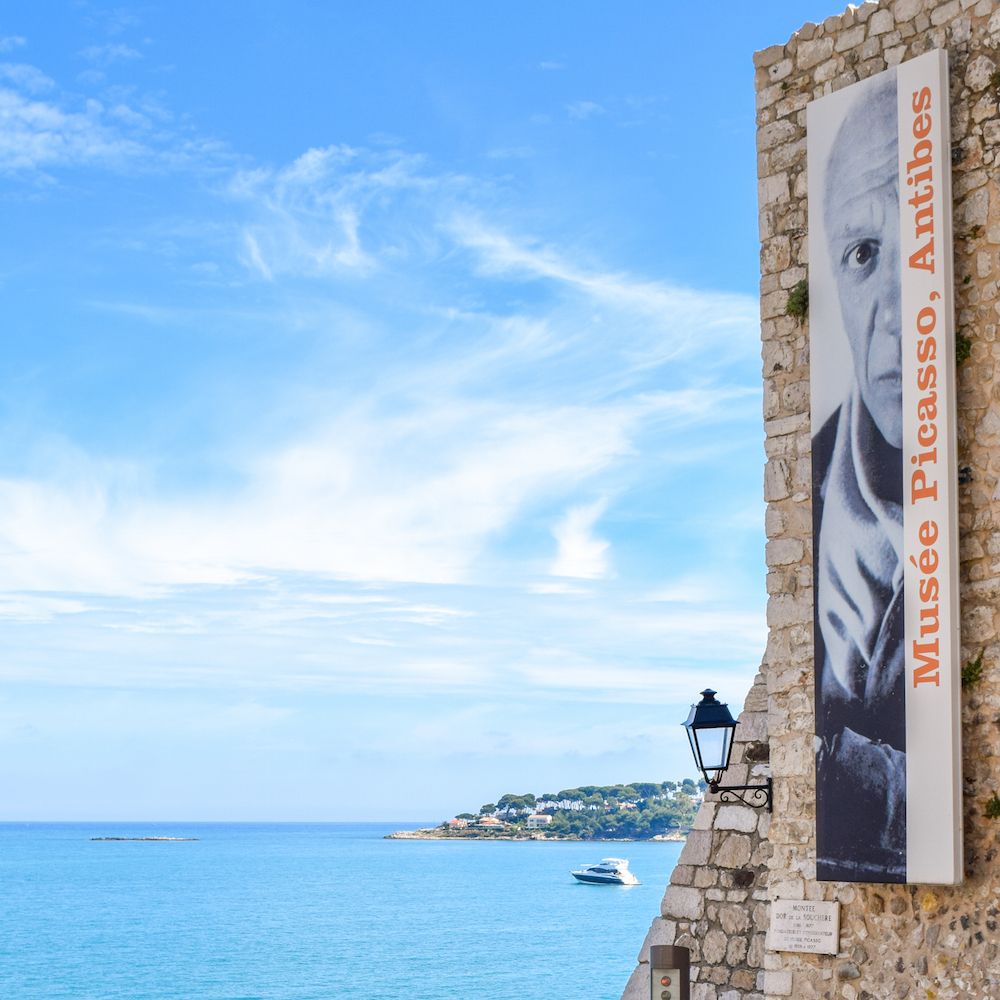 Sculpture by Germaine Richier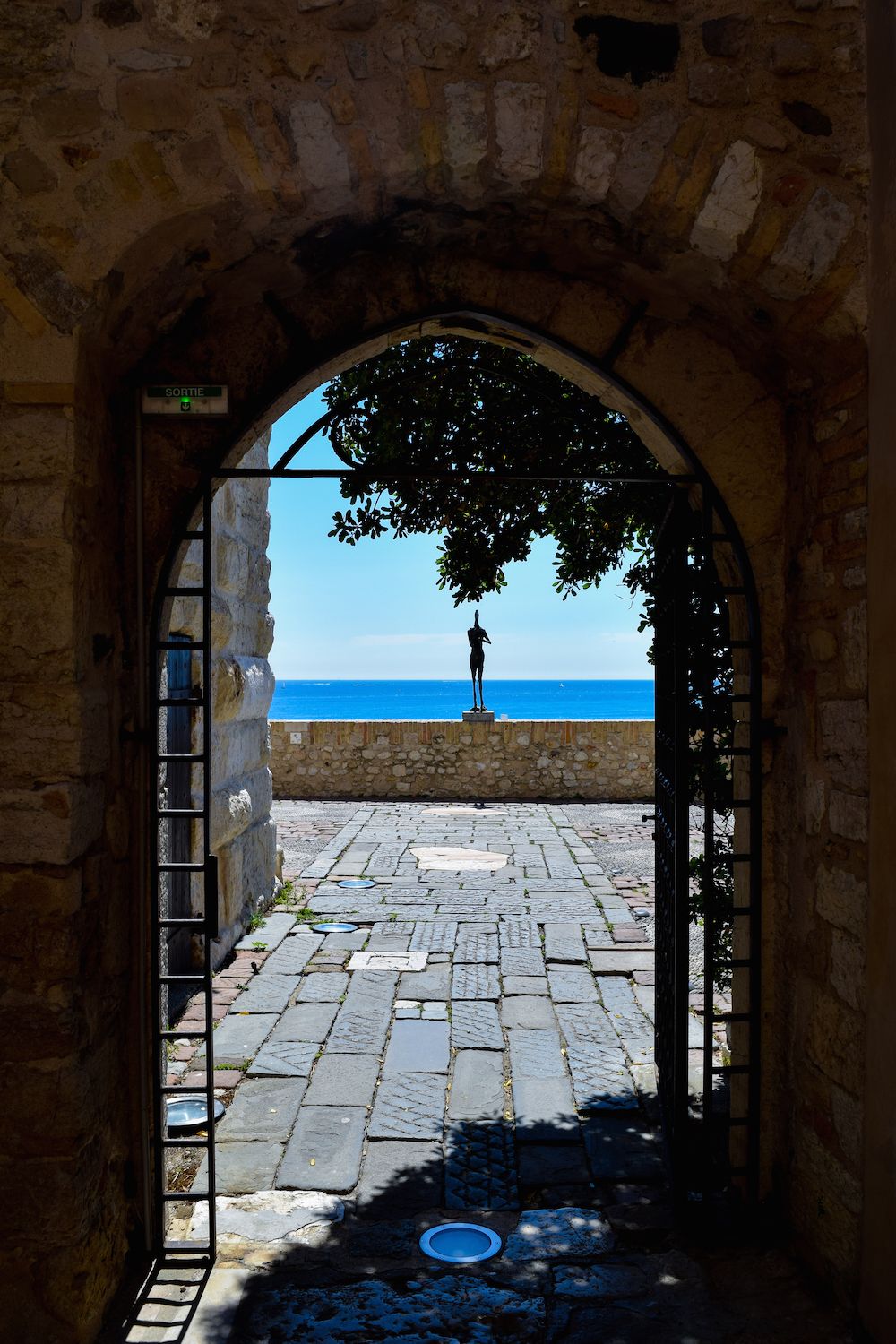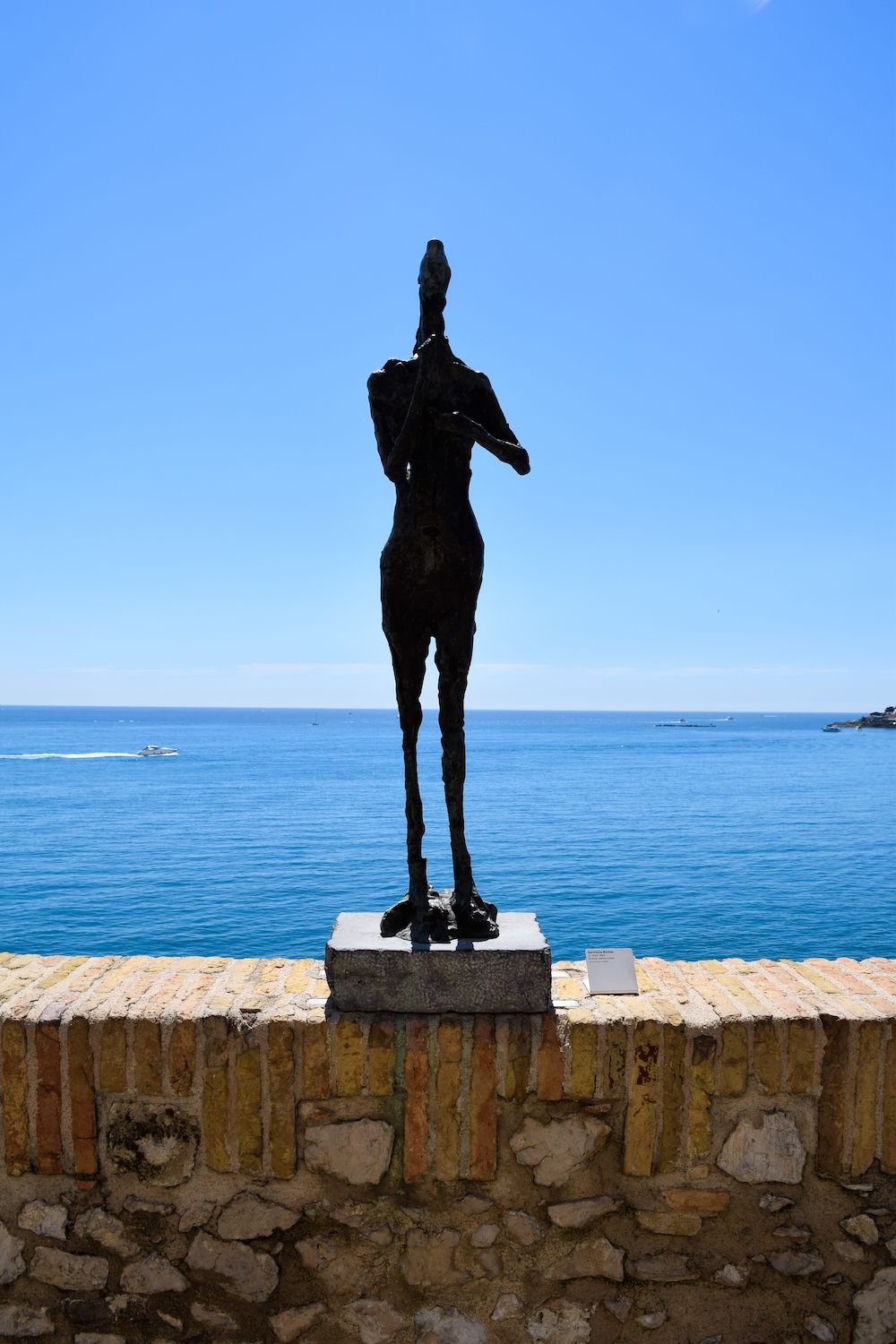 Sculpture by Joan Miró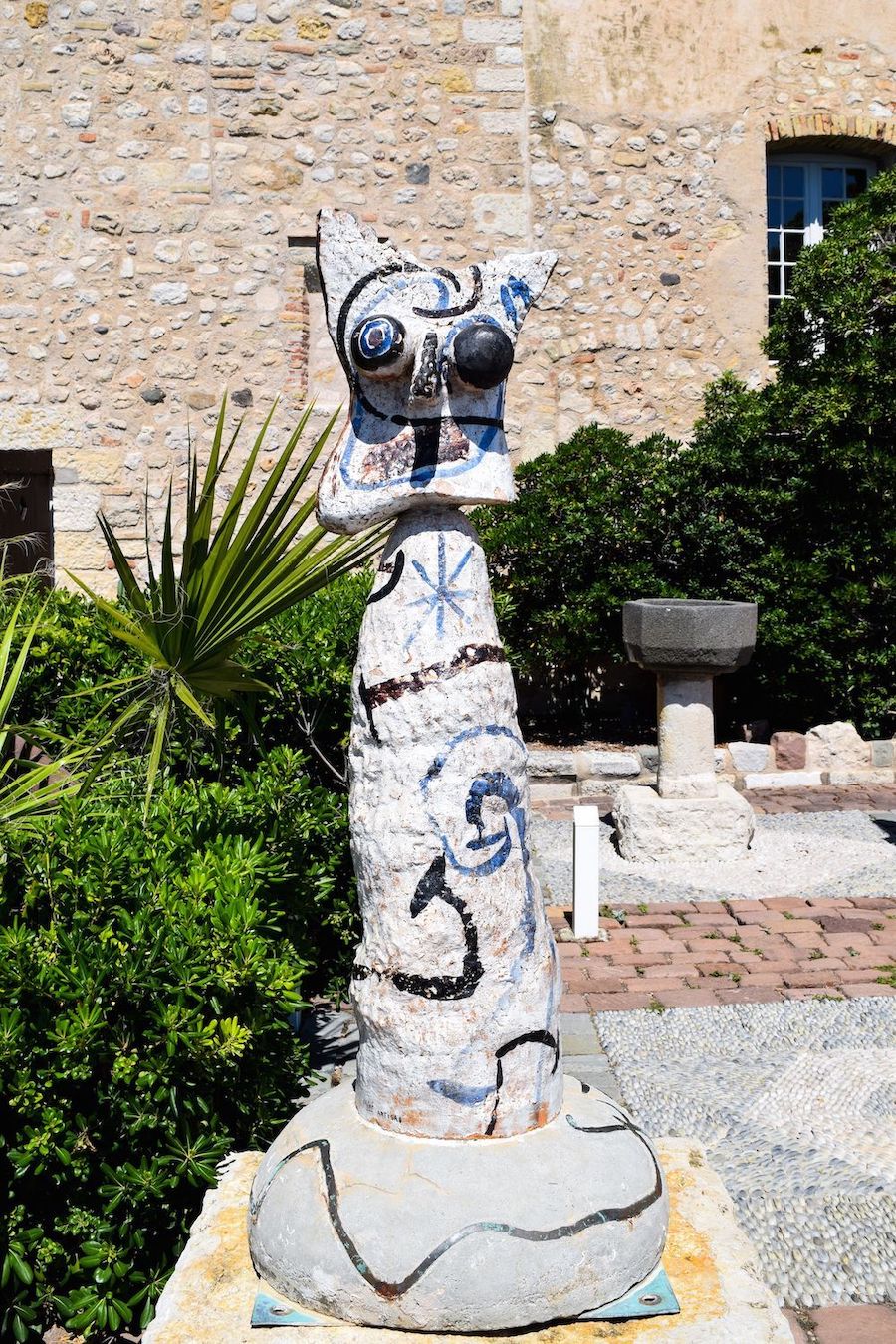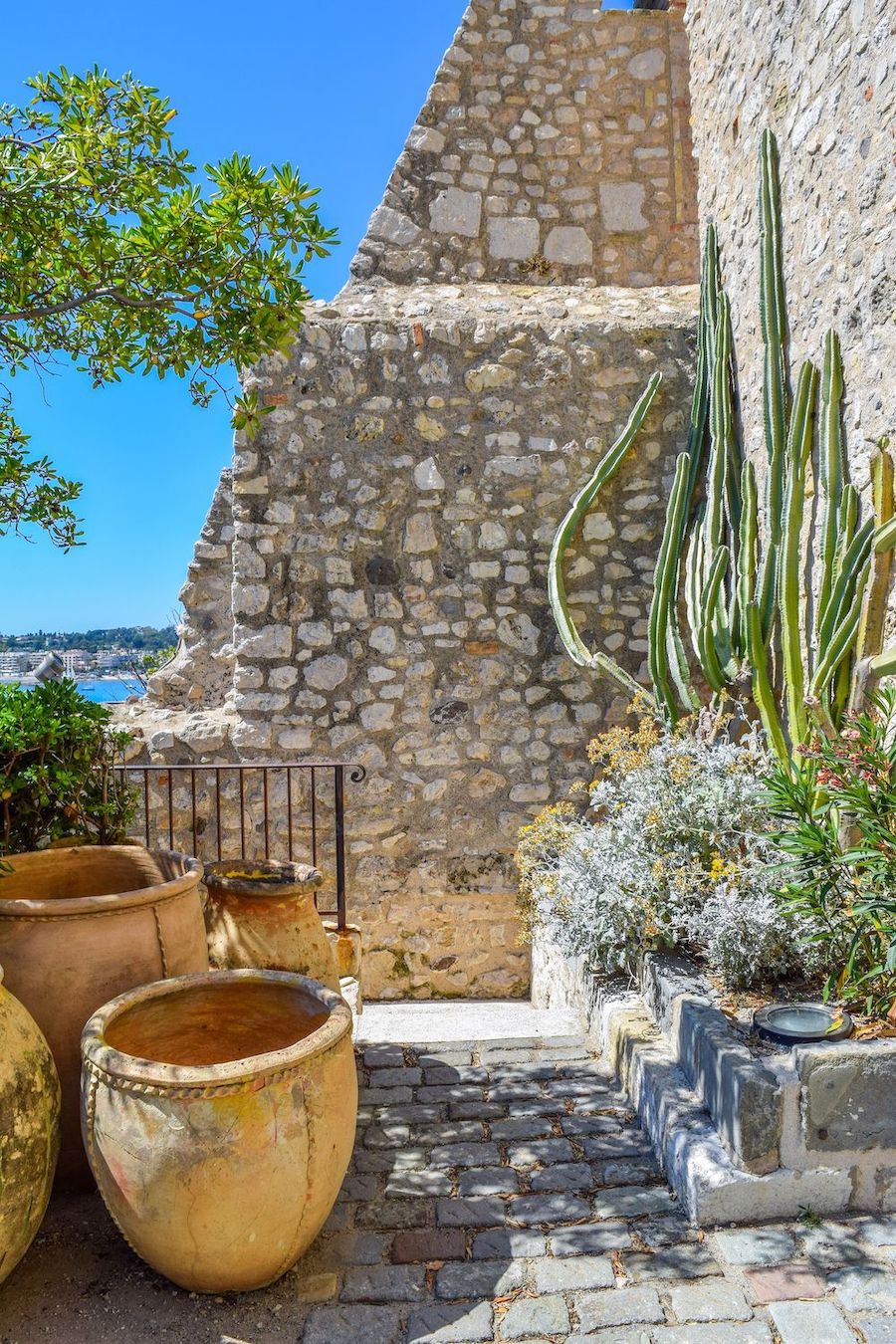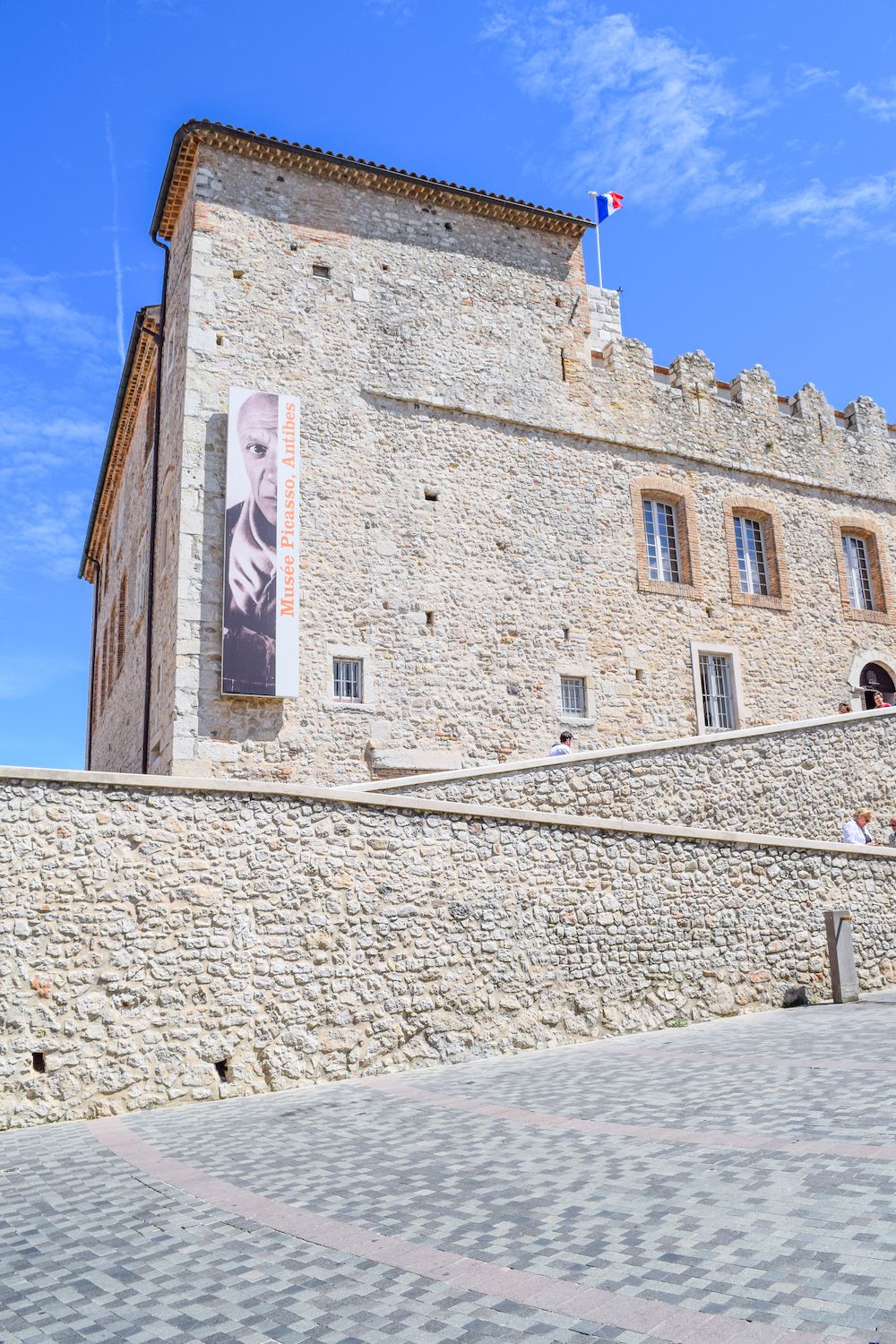 I recommend a visit to the Picasso Museum in Antibes during your summer in France!
Musée Picasso
Place Mariejol
06600 Antibes, France
Open Tuesday-Sunday 10am-12 / 2-6pm, Closed Mondays