NoHo, short for North of Houston Street, is an artsy enclave with a hip vibe and charming historic architecture.
While Soho is known for its big brand-name shops, hordes of tourists, and lofted buildings, Noho is perhaps Soho's cooler little sister.
I love exploring this fashionable NYC area to find more off-beat spots, yet still enjoy the cobblestone streets that lower Manhattan is known for!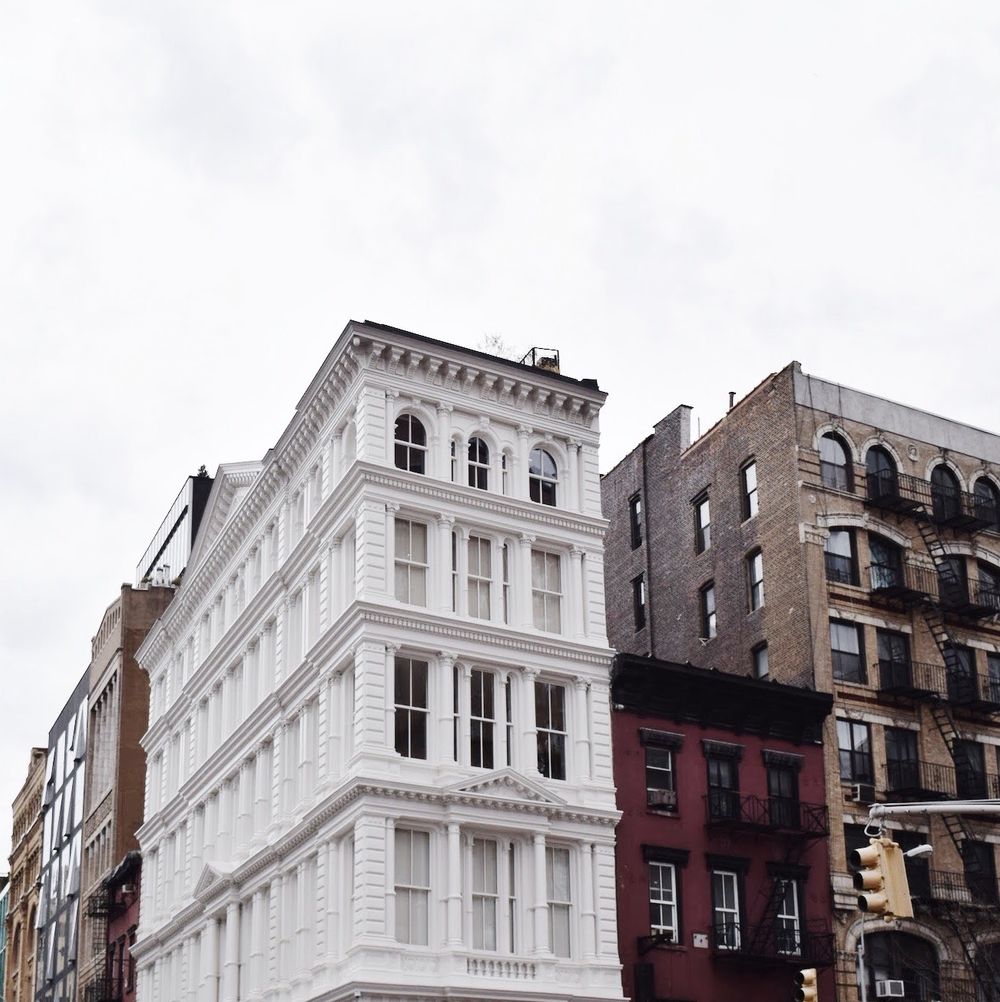 History of NoHo
Here is some history on the NoHo neighborhood in Manhattan:
NoHo refers to the area stretching from Houston Street up to East 9th Street/Broadway in lower Manhattan.
In the early 19th century, the area was farmland and countryside belonging to wealthy merchant families like the Stuyvesant family. By the late 1800s, Broadway ran up through NoHo which began commercializing with shops, entertainment venues and factories moving in.
Notable buildings that still stand from 19th century NoHo include the Merchant's House Museum on East 4th Street, built in 1832, which shows the domestic life of a merchant family. The Astor Library on Lafayette was one of New York's original public libraries, founded in 1849.
NoHo went through periods of decline in the mid-20th century as residents moved away. By the 1960s, gallerists, artists, writers and performers seeking cheaper rent moved in and led NoHo's revival. The off-Broadway theater scene took off in neglected industrial buildings.
In 2003, NoHo was officially designated as NoHo Historic District by the New York City Landmarks Preservation Commission to protect its 19th century buildings. Today it continues to be a hub for small theaters, art galleries, creative shops and restaurants retaining its artistic vibe. The historic, low-rise buildings with cast-iron facades give NoHo its distinctive charm.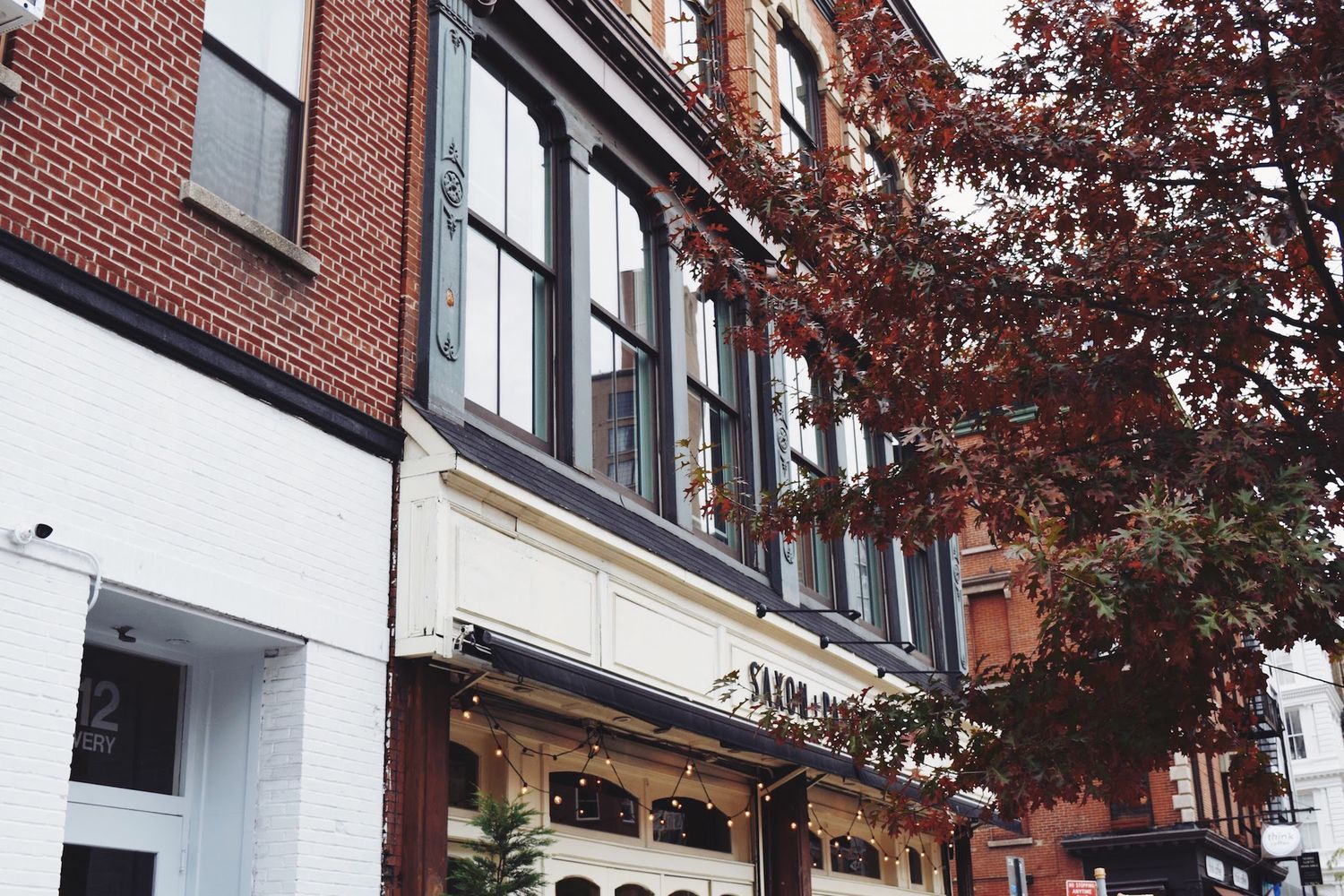 Best Hotels in NoHo
Here are some of the top hotels in the NoHo neighborhood of Manhattan, NYC:
The NoMad Hotel – Boutique property in a Beaux-Arts building with an elegant restaurant and swanky Library bar. Known for great service and upscale vibe.
Crosby Street Hotel – Chic, luxury hotel featuring contemporary design by Kit Kemp. Popular for its courtyard garden and stylish Crosby Bar.
citizenM New York Bowery – Modern budget-friendly option with a hip, high-tech room design including mood lighting.
The Bowery Hotel – Trendy spot with a beautiful lobby, courtyard and rooms with city views and Moroccan-inspired decor. Home to the popular Gemma restaurant.
Moxy NYC Downtown – Fun, affordable micro-room hotel with lively public spaces like the Bar Moxy. Great location near shops and dining.
The Standard, East Village – Edgy boutique hotel with an underground beer garden and trendy spots for eating and drinking.
INNSIDE New York NoMad – Sleek rooms and a rooftop bar with city views at this convenient new hotel from Spain's Melia brand.
With its central location near NYU and vibrant nightlife, NoHo makes a great base for exploring downtown Manhattan and its hotels range from hip to posh.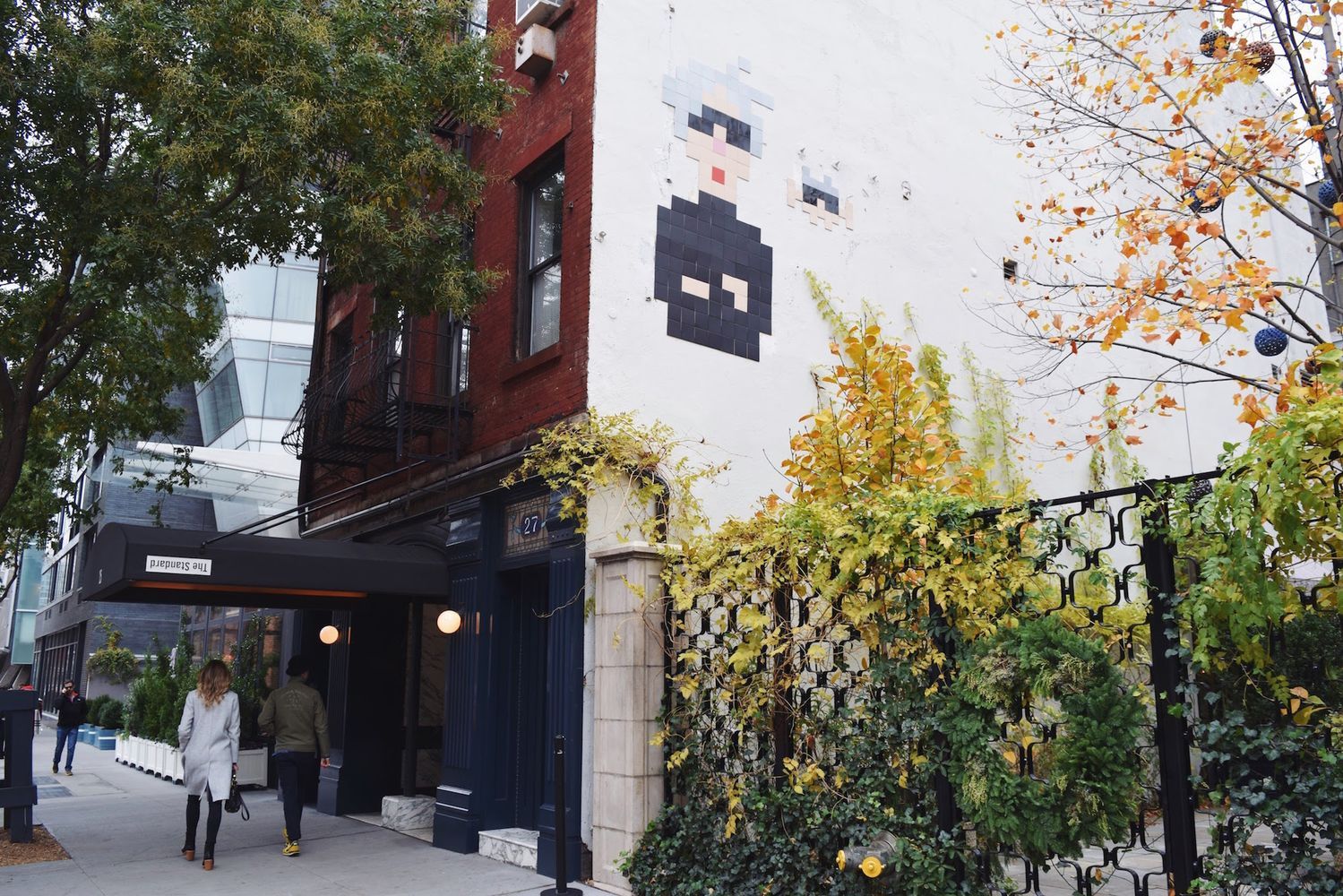 Shopping in NoHo
Here are some of the top spots for shopping in Manhattan's NoHo neighborhood:
NoHo Boutiques – NoHo is known for its independent fashion boutiques lining Lafayette St, Elizabeth St and the side streets. Find curated vintage at What Goes Around Comes Around and designer consignment at TheRealReal.
McNally Jackson Books – Beloved independent bookstore stocking literary fiction, art books, magazines and gifts across two floors. The cafe serves coffee and pastries.
Kiosk – Eclectic little shop specializing in curiosities and interesting objects from around the world. A great spot for unique gifts.
Evolution – This long-running store sells natural history collectibles, fossils, taxidermy, skulls and butterfly displays.
Bond No. 9 – Flagship boutique for the local perfume brand offering a variety of signature luxury scents.
La Maison Oui – French import stocking perfumes, beauty products and homeware with a Parisian sense of style.
Olive & Bette's – Vintage and antique furniture, lighting, artwork and home decor all curated with a modern eye.
Spoonbill & Sugartown – Beloved bookshop offering art, design, architecture titles and literary first editions.
John Derian – Eclectic decoupage home goods, textiles, paper goods and more from designer John Derian's collections.
Design Within Reach – High-end modernist furniture store carrying designer brands like Knoll, Herman Miller and Swaim.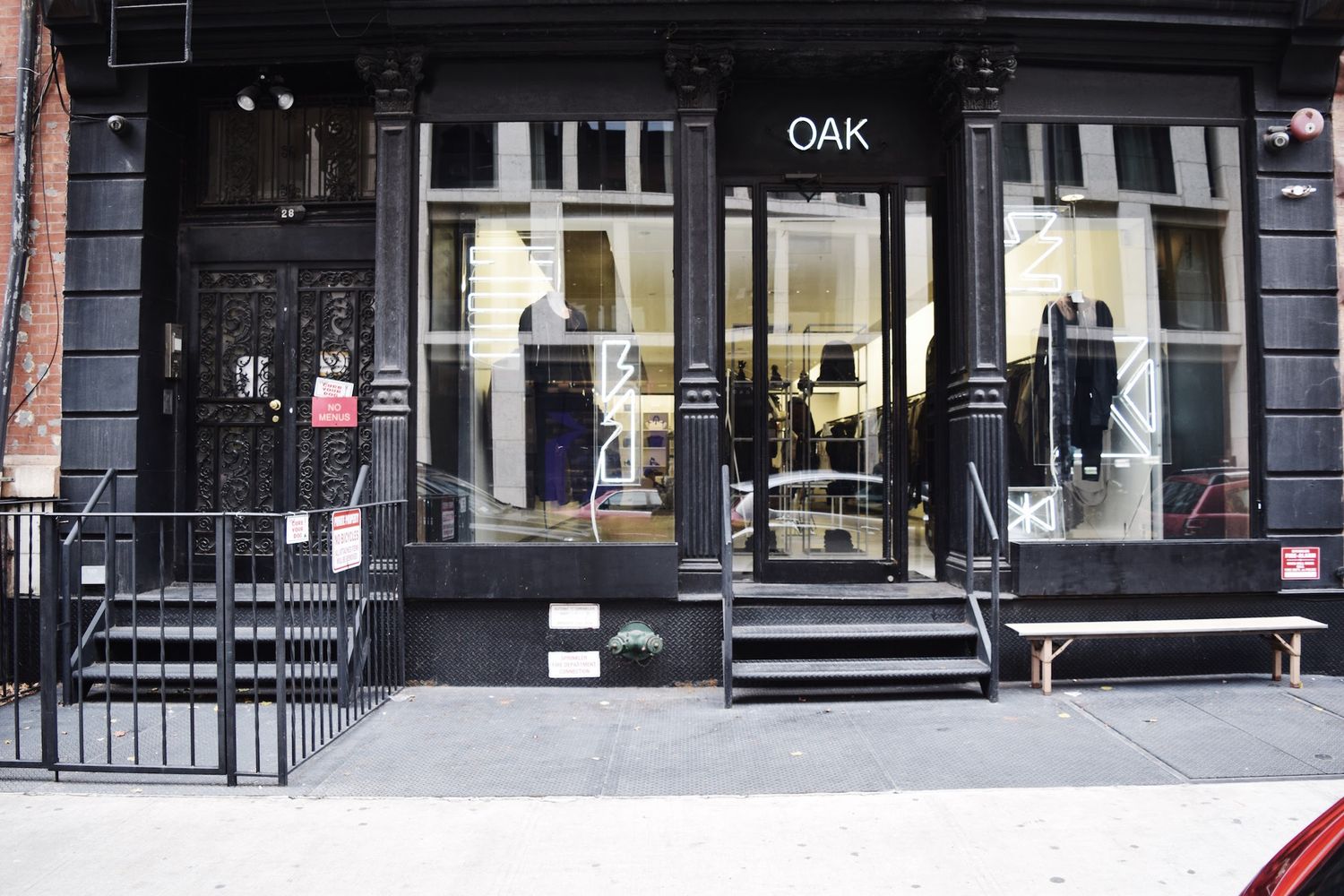 Best Restaurants in NoHo
Here are some of the top restaurants in Manhattan's NoHo neighborhood:
The NoMad Restaurant – High-end farm-to-table American fare in an elegant setting inside the NoMad hotel. Known for its roast chicken and famous NoMad chicken pot pie.
Ruby's – Classic Australian cafe serving all-day brunches, healthy grain bowls, juices, and coffee in a sunny space.
The Smile – Trendy farm-to-table eatery focused on seasonal fare. Great brunches and fun vibe.
Mimi Cheng's Dumplings – Casual counter-serve spot hugely popular for its fried and steamed dumplings in creative flavors.
Gemma – Italian cuisine with an upscale ambiance inside the Bowery Hotel. Great for freshly made pasta and antipasti plates.
Beauty & Essex – Chic restaurant and bar housed in a pawn shop setting. Reservations difficult, but worth trying for the vibe and globally inspired small plates.
Pulqueria – Lively, affordable Mexican eatery and mezcal bar drawing crowds for tacos, queso fundido and weekend brunch.
Supermoon Bakehouse – Bakery and cafe offering artisanal baked goods from croissants to cookies, plus coffee and grab-and-go lunch items.
Ladybird – Cozy, Michelin-starred restaurant serving creative American tasting menus in an unassuming space.
Grab a bite to eat at The Smile, known for its downtown chic vibe.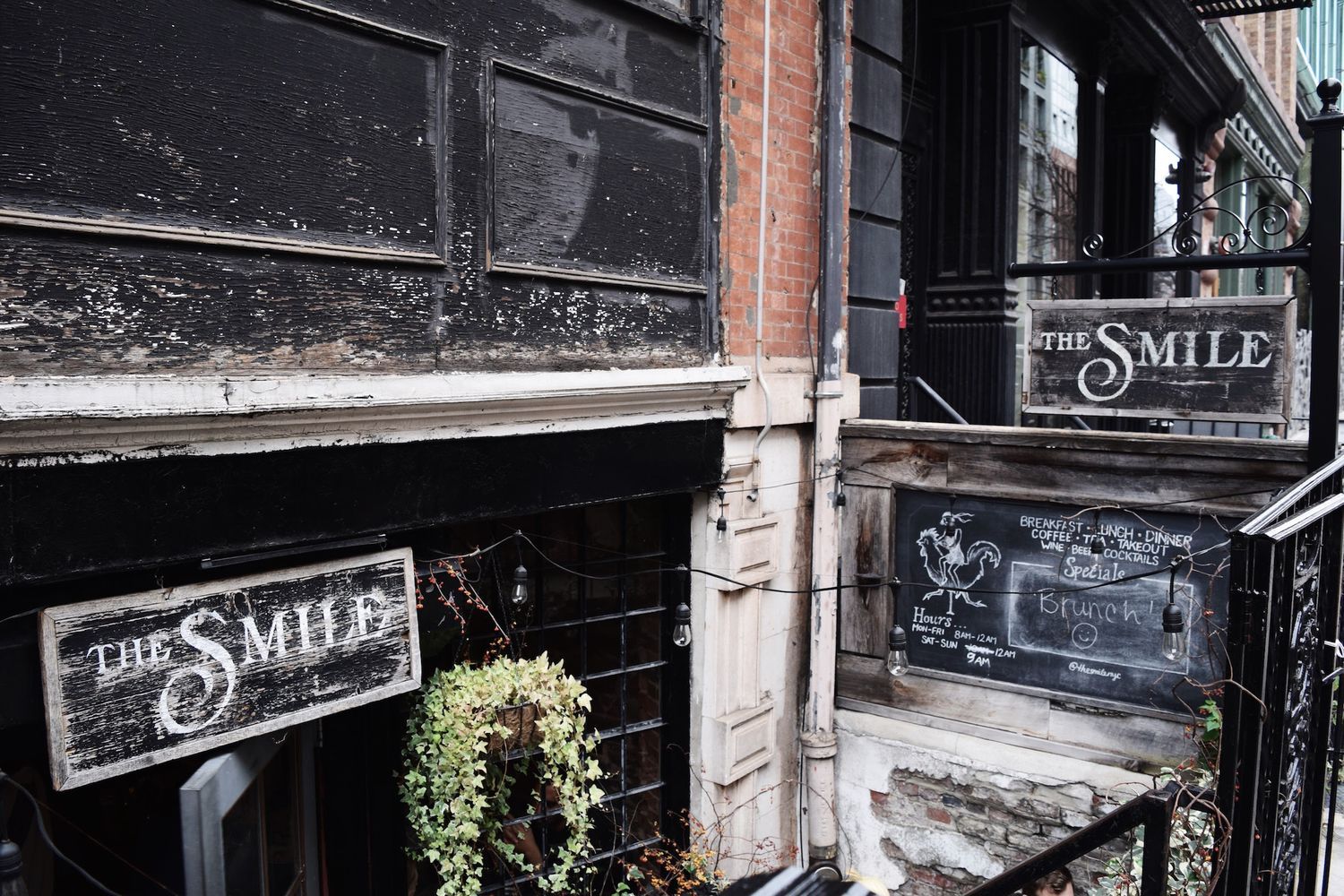 Best Cafés in NoHo
Here are some recommended top cafes in Manhattan's NoHo neighborhood for coffee, breakfast, lunch or just a cozy spot to relax:
Little Collins – Cozy Australian-inspired cafe doing excellent coffee drinks, avocado toast, grain bowls and pastries.
Joe Coffee – One of NYC's top specialty coffee roasters with a few locations in NoHo serving expertly-brewed coffees and snacks.
Jack's Wife Freda – Charming cafe with a great brunch and light menu. Known for Israeli-inspired breakfasts and baked goods.
Cafe Integral – Tiny coffee bar churning out delicious espresso drinks made with beans from Intelligentsia.
Cafe Henrie – Warm, minimalist space for freshly baked pastries, tartines and salads alongside coffee and tea.
Bluestone Lane – Australian import serving healthy breakfasts and lunches with coffee, fresh juices and a solid brunch.
Once Upon a Tart – French-style cafe offering sweet and savory tarts, quiches, salads, sandwiches and pastries. Great for a light meal.
Ground Support Cafe – Laid-back neighborhood spot for Stumptown coffee, breakfast sandwiches and veggie-friendly fare.
Maman – Bakery and cafe from a local chain serving French-inspired food like quiches, crepes and croissants.
Prince Street Cafe – Cozy corner bistro dishing out delicious coffee and breakfast sandwiches on home-baked bread. Cash only.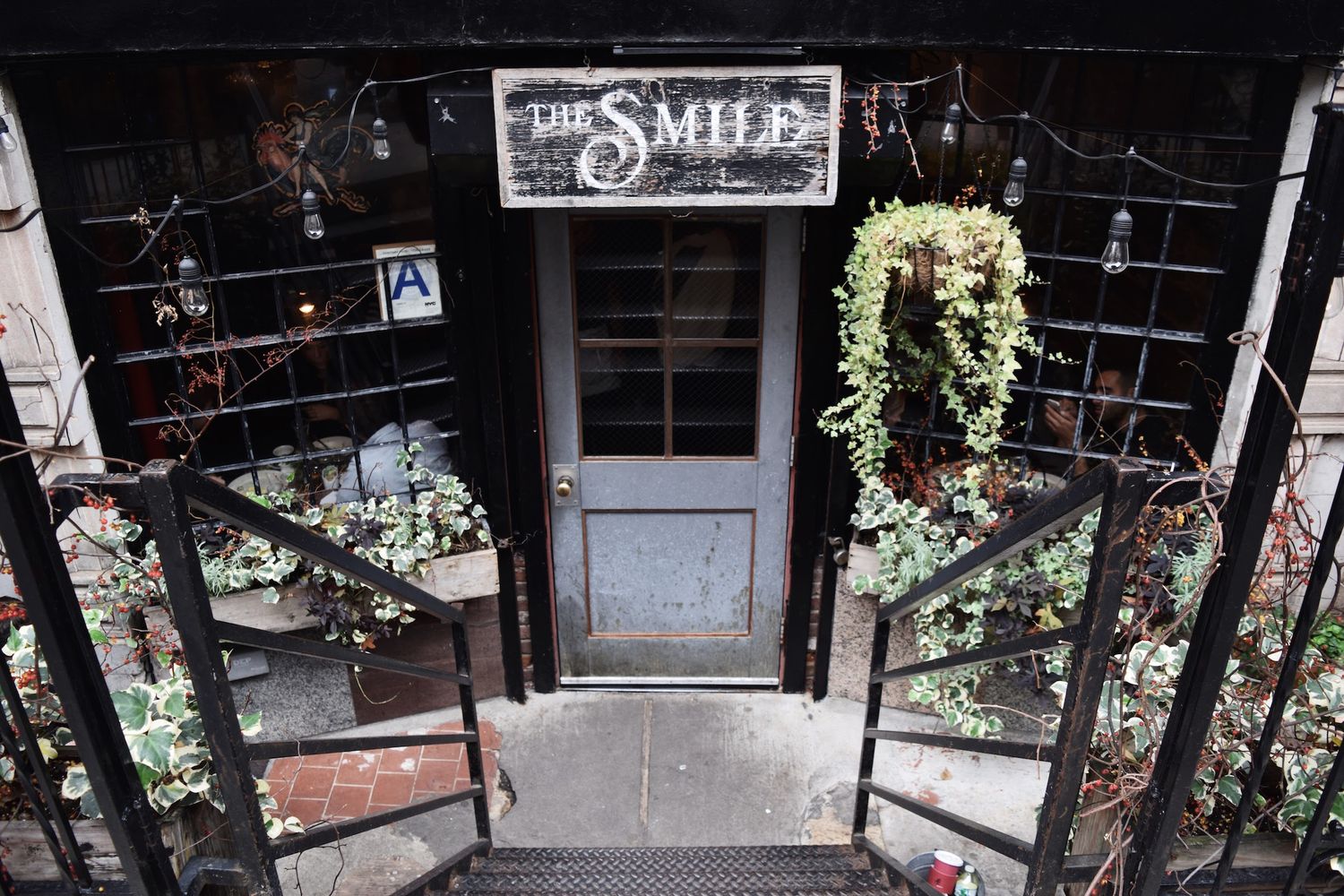 Things to Do in NoHo
Wander the quieter cobblestone streets of NoHo checking out cast-iron buildings, independent boutiques and cafes.
Stop for a show at a small theater like The Wild Project, known for avant-garde works. Sample the diverse cuisine at eateries like Mimi Cheng's, famous for its dumplings, or The Smile for farm-to-table fare.
For live music and drinks, check out Bowery Electric, a lounge inside a former electricity substation. The Village's iconic Comedy Cellar frequently features big name stand up comics dropping in. Montmartre Sur Seine brings a taste of Parisian cafe culture to NoHo.
Shop for vintage fashions along Lafayette Street or hidden gem accessories and gifts at The Evolution Store. Spend an afternoon browsing the independent bookstores that give NoHo its artistic vibe, like huge Spoonbill & Sugartown, Bookstore which also holds readings.
With intimate performance venues, indie boutiques and a laid-back atmosphere, NoHo makes for an eclectic and memorable New York City neighborhood to explore.
The Hole is an exceptional gallery featuring some of the coolest up-and-coming artists in the city.